Things in Disney World can be…complicated.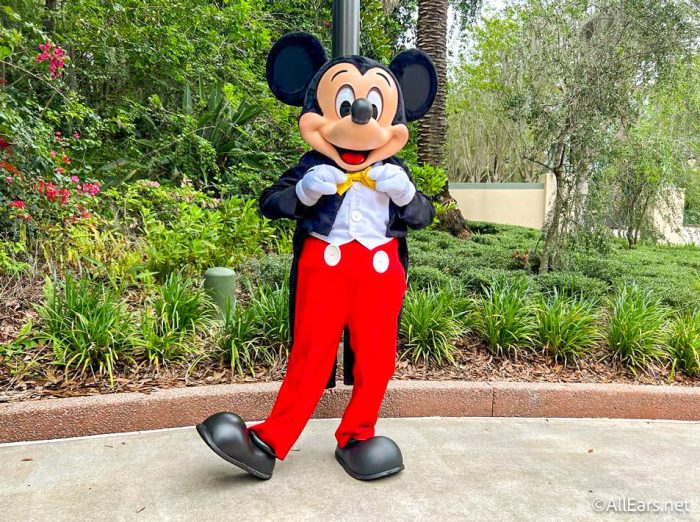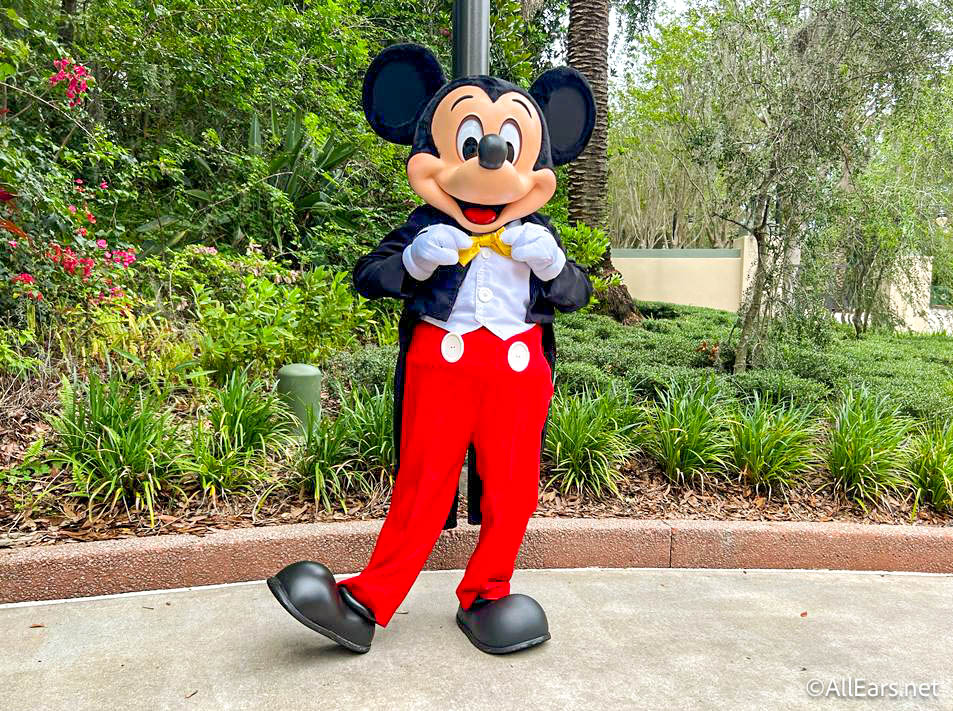 One day you've got surprisingly low crowds, and the next day things feel packed. One day a free perk returns, and the next day price increases hit your favorite restaurants. One day things might be generally the same, and the next day, a brand NEW set of snacks might be announced. Things are changing CONSTANTLY. And more changes are planned for the next several months (and years). So, that might have you wondering — is NOW a good time to visit Disney World?
Actually — yes! At least in some ways, right NOW is a great time to visit Walt Disney World! Sure, it's the summer and things are ridiculously hot, but aside from the potential of melting in the sun 😆, there are some big reasons why visiting Disney World right NOW (as in, within the next few days/weeks/or maybe even month or two) is actually a great plan.
Some Lower Crowds in Places
There are a variety of signs that point to a slightly emptier Disney World this summer than in the past. For starters, Park Pass reservations have remained open for most dates. Crowds have also been relatively low on certain dates, including surprising ones like the Fourth of July. And sometimes even lines that appeared to be incredibly large moved fairly quickly.
On top of that, Disney has offered many summer discounts, which can sometimes be seen as a sign of the Company trying to encourage more guests to visit the parks. And even Disney executives warned that this back half of the fiscal year may not be as financially profitable given the end of the 50th Anniversary celebration.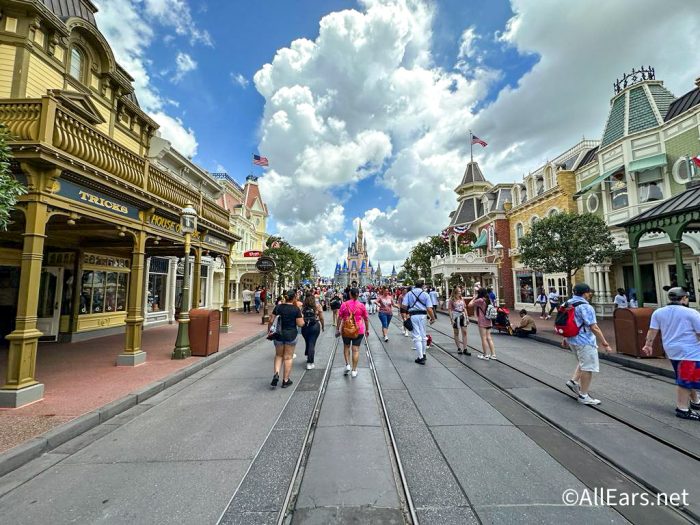 But, as we mentioned, things can be complicated. Some days, we've seen HUGE crowds impact parts of Disney World. It is still the summer, after all. Some wait times have also been very long, though that can fluctuate a lot.
In other words, an emptier Disney World during the summer can still be a pretty busy Disney World. But even if there's just a small dip in the crowds, that can make things much more bearable.
What's good about visiting at this time is that there's no more 50th Anniversary celebration to contend with (so the crowds that might have been drawn in by that aren't in the parks in the same way). And the 100th Anniversary won't really kick off in full swing at EPCOT until later in the year. So you can, in a way, visit before some of the more serious hecticness begins (a topic we'll cover a bit more in a minute!).
Summer Discounts
Summer can also be a good time to visit Disney World this year because various summer discounts are available. In terms of ticket deals, there is a 4-day, 4-park magic ticket offer available right now that is priced at $99 per day (plus tax). That runs through September 29th, 2023 (with some blockout dates), but could help you save some BIG BUCKS on your park tickets.
Florida Residents can get even BIGGER savings and purchase a 4-day Disney Summer Magic Ticket for $58 per day (plus tax). The ticket is valid through September 29th, 2023.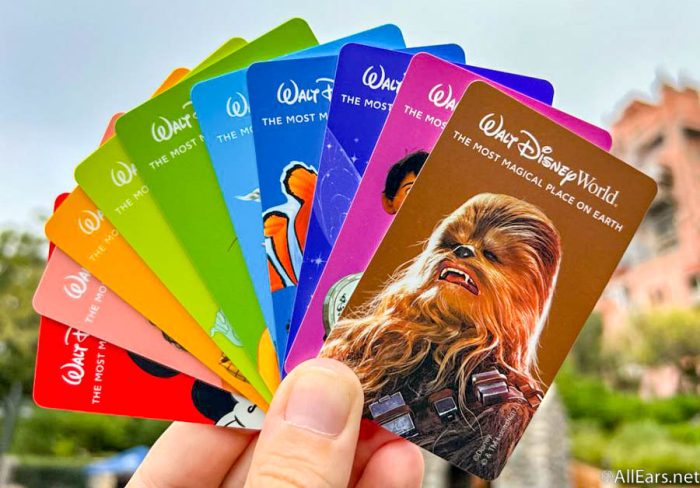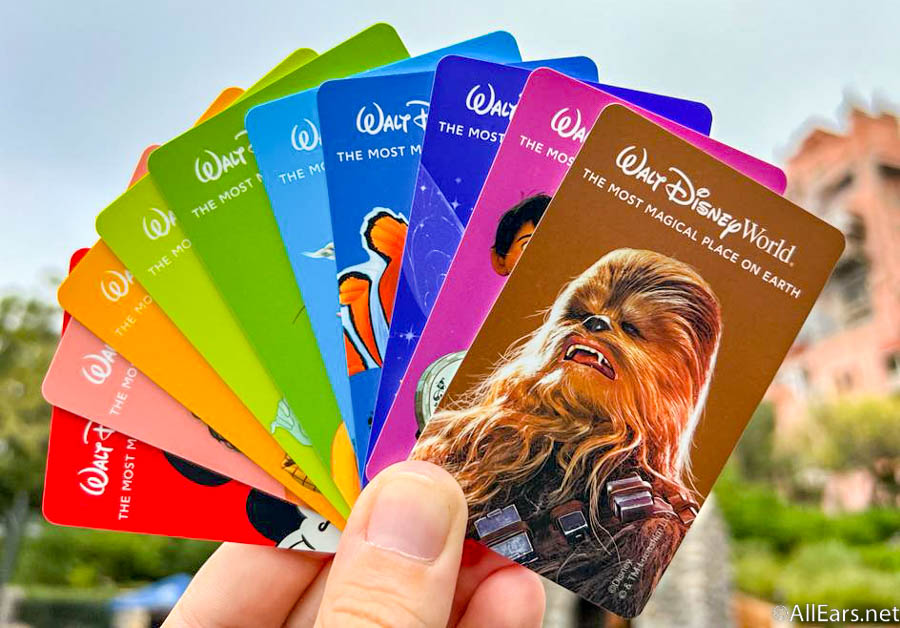 On top of that, there are various Disney World hotel deals available this summer including:
Plus, through August 31st you can stay at some of the participating Disney Springs hotels for as low as $97 per night.
All of these deals and discounts could help you save some serious cash on a stay this summer. But if your travel plans just won't work out for this summer, don't give up on the possibility of saving some money. Other discounts have been announced for the holiday season, so you'll want to check those out too!
Food & Wine Festival
Right now is also a great time to visit Disney World because it's EPCOT Food & Wine Festival time! The Food & Wine Festival runs from now through November 18th and it offers a LOT of great things for the whole group to check out.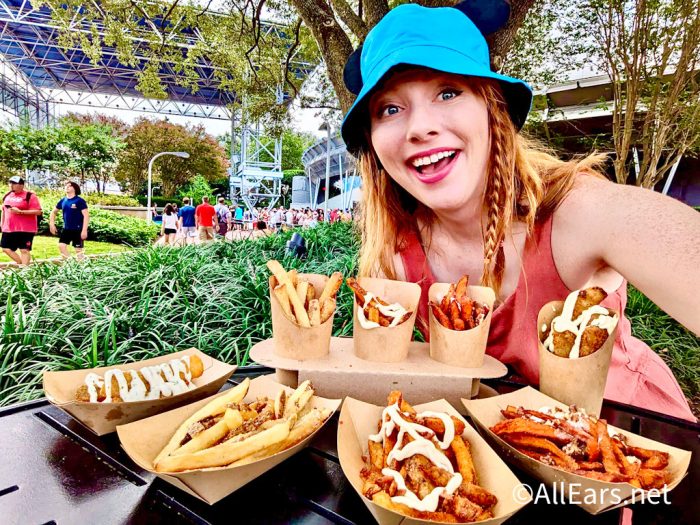 There are TONS of food booths with new and returning dishes (and drinks) to try…
…the Eat to the Beat Concert Series to enjoy with lots of popular performers…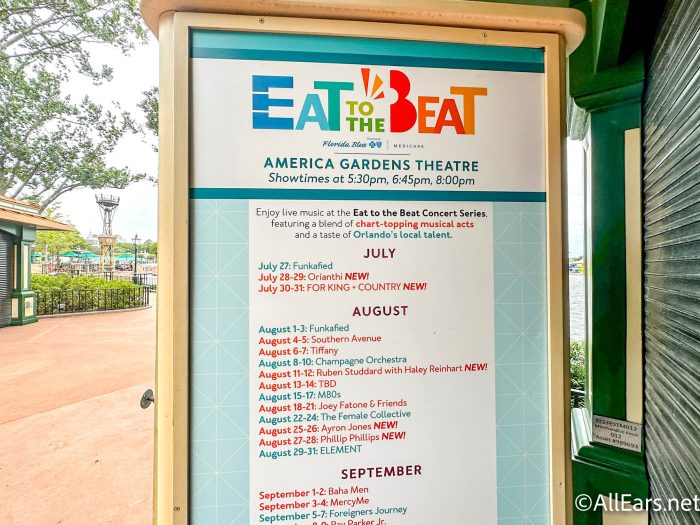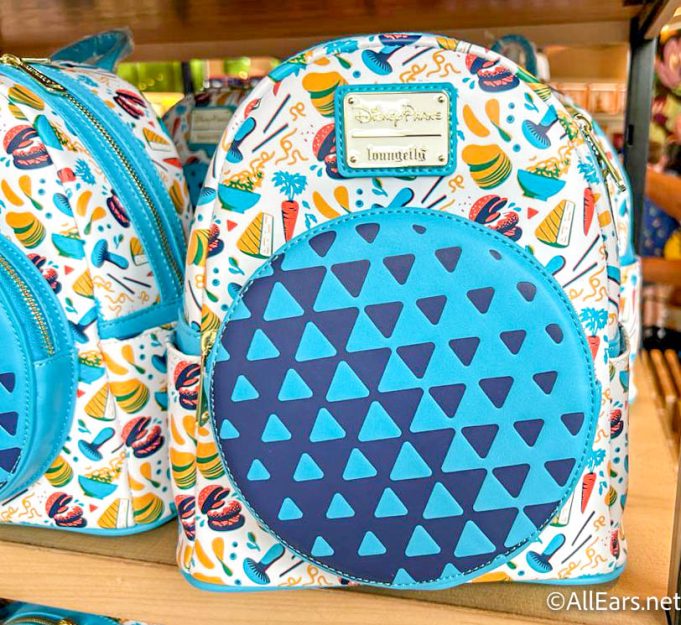 …Festival activities (like scavenger hunts) to participate in…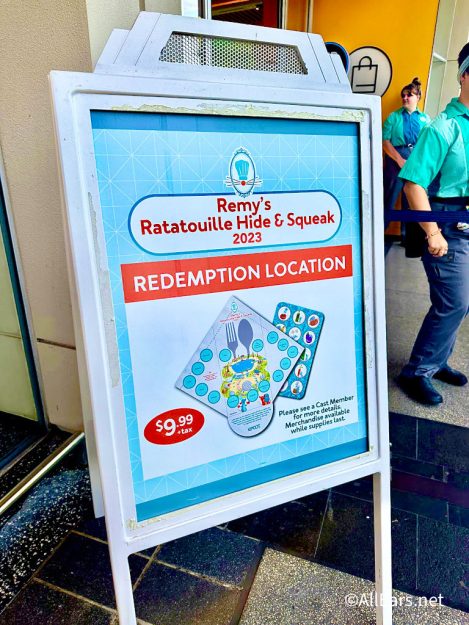 …and even a cheese crawl that'll get you an exclusive prize!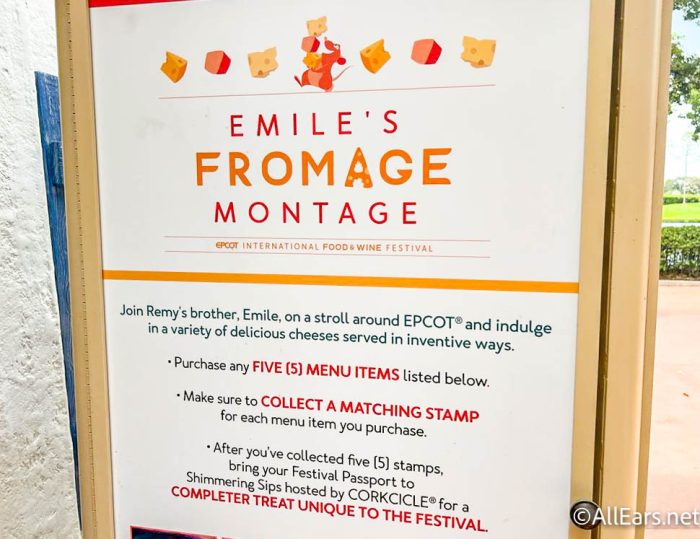 While EPCOT is fantastic on its own, visiting during the Food & Wine Festival takes things to a whole other level. It can really enhance your time in the park. Just be aware that the Festival can bring in some bigger crowds, particularly in the evenings or on the weekends, so try to time your visit during the weekdays if you can.
Flavors of Florida
Another great reason to visit Disney World right now is that there's actually a SECOND festival happening! The Flavors of Florida festival is an event that takes place in the shopping and dining district of Disney Springs. Since it's not in a theme park, you won't need a special ticket to visit and parking here is free (another great perk).
During Flavors of Florida, many of the Disney Springs restaurants offer unique dishes and drinks themed to…well…Florida! You'll often find things with citrus flavors or dishes featuring local Florida produce.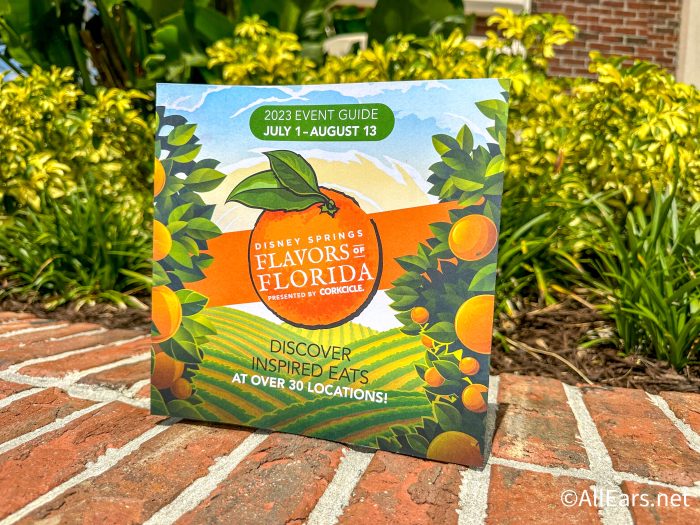 Some of the special eats and drinks available as part of Flavors of Florida include an Orange Bird Dome Cake…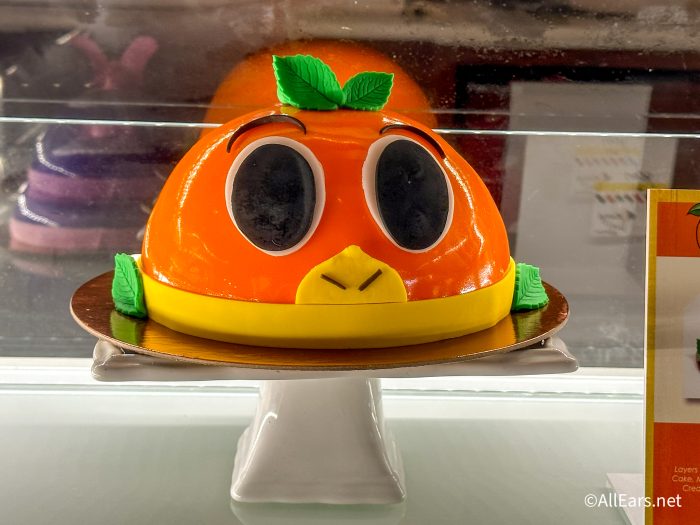 …Key Lime Chocolate Chip Cookie…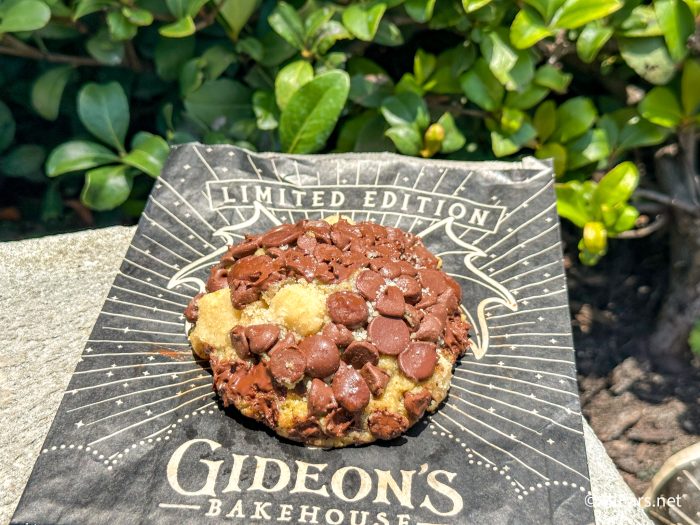 …Orange Cream Float…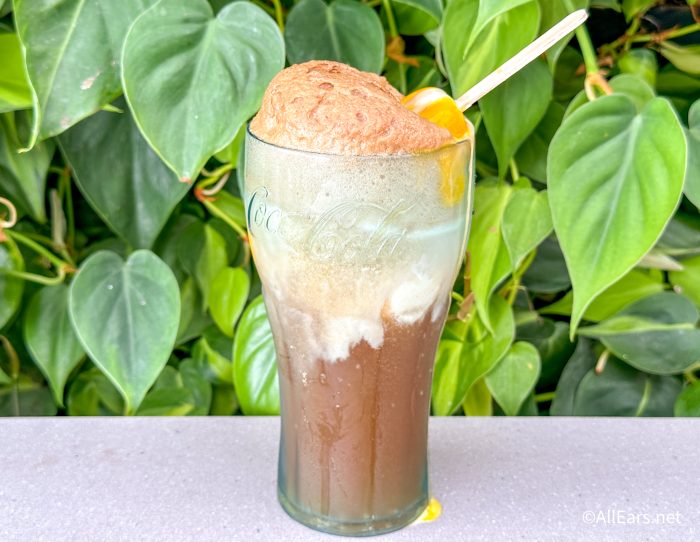 …and Key West Pink Shrimp Ceviche. But there's a LOT more where that came from. Click here to see ALL of the menu items available during Flavors of Florida. And check out our 2 favorite dishes here.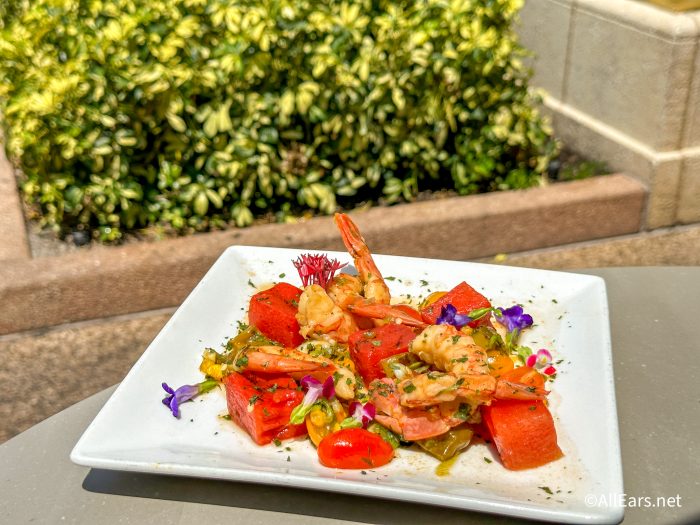 In addition to the new food, there are special presentations being held on select days featuring some of the chefs behind Disney Springs' most popular restaurants and snack spots.
Basically, if you love food and are looking for some new things to try (that won't be around for long!) stop by Disney Springs while Flavors of Florida is still happening! The event runs from now through August 13th.
New Food
On top of all the Food & Wine Festival eats and the unique items at Flavors of Florida, there are MORE new snacks to sample in Disney World right now.
Over at Disney's Fort Wilderness Resort and Campgrounds, Trail's End Restaurant has finally reopened after a long closure. The Table Service option is gone from this spot, and instead, it is a reimagined Quick Service restaurant with an expanded marketplace concept.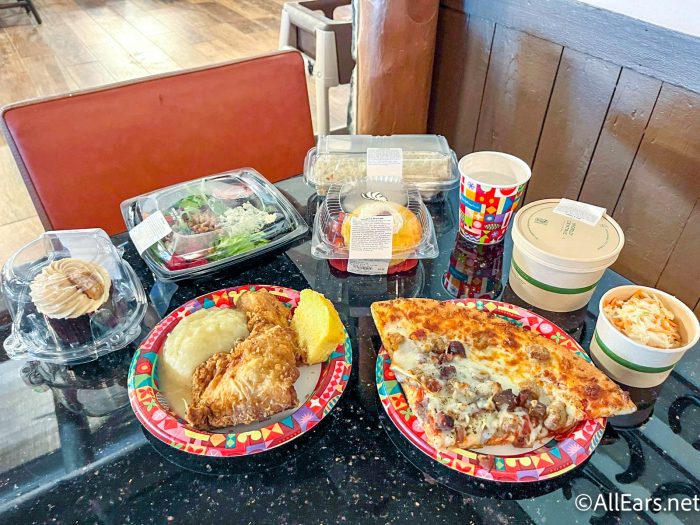 Inside, you'll find all kinds of meals you can take to go like fried chicken, ribs, sides of mac and cheese or mashed potatoes, pizza, ice cream, and more!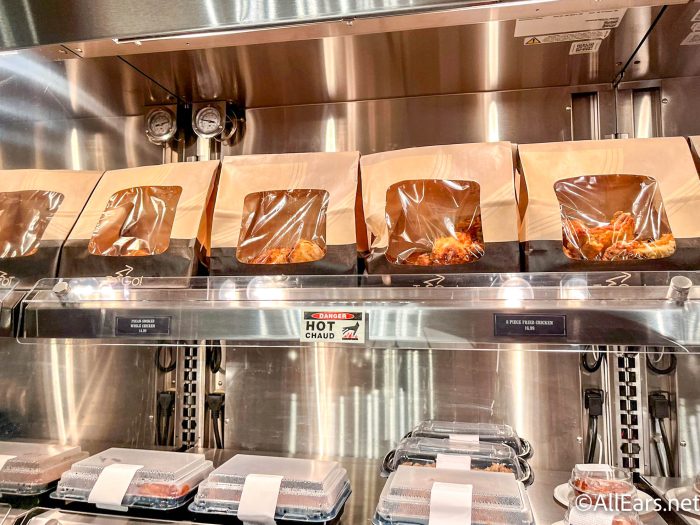 Nearby, Crockett's Tavern has also reopened after getting a refurbishment and some new menu items! This spot now features an updated seating area, but the new drinks and dishes are probably what you'll be most interested in!
On the menu, you'll find things like A Trio of Sliders (a pulled pork slider with BBQ sauce and coleslaw, a brisket slider with Carolina BBQ and pickled onions, and a buffalo chicken slider with house-made blue cheese dressing and dill pickles), Chicken Bites (served with celery, house-made ranch, blue cheese, and seasoned french fries), Crispy Cauliflower, plant-based fried green tomato sliders, a Trailblazin' Dessert Trio, a Moonshine Cocktail Flight, and drinks inspired by aspects of the resort! Click here to see the full menu with prices.
But wait…there's more! World Princess Week runs from August 20th through the 26th, and it'll bring some special offerings to the parks. One thing Disney has already revealed is that NEW snacks will be coming to the Disney parks as part of this celebration.
There will be a Part of Your World Mousse, Ariel Milkshake, Rapunzel Petit Cake, and MUCH more to check out. Some of these snacks are already available, while others will pop up around August 1st and last through August 31st (though that can vary). See the full list here. 
Some new snacks have also arrived in honor of the debut of the live-action Haunted Mansion movie.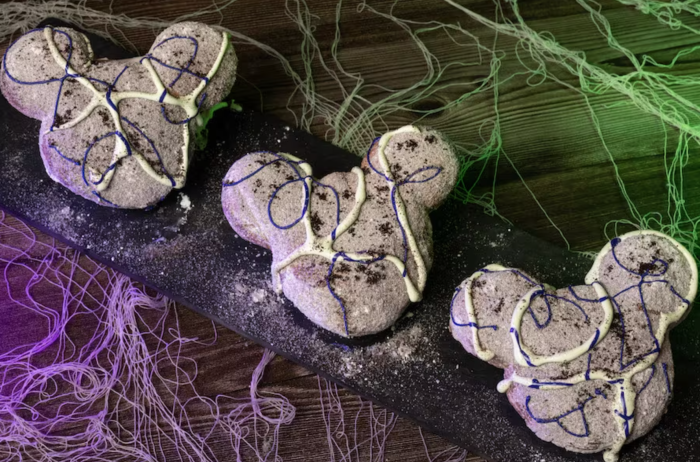 And starting August 18th, Orlando's Magical Dining promotion will begin again! This runs through October 1st, 2023, and lets you grab a prix fixe dinner at several Orlando restaurants at special rates (typically around just $40 or $60 per person, plus tax and gratuity).
While there are plenty of participating restaurants all around Orlando, there are a few within Disney World too! Specifically, you can enjoy a special prix fixe menu at:
Amare at Swan Reserve ($40)
Wolfgang Puck Bar & Grill ($40)
Jaleo at Disney Springs ($40)
Il Mulino New York Trattoria ($40)
STK at Disney Springs ($60)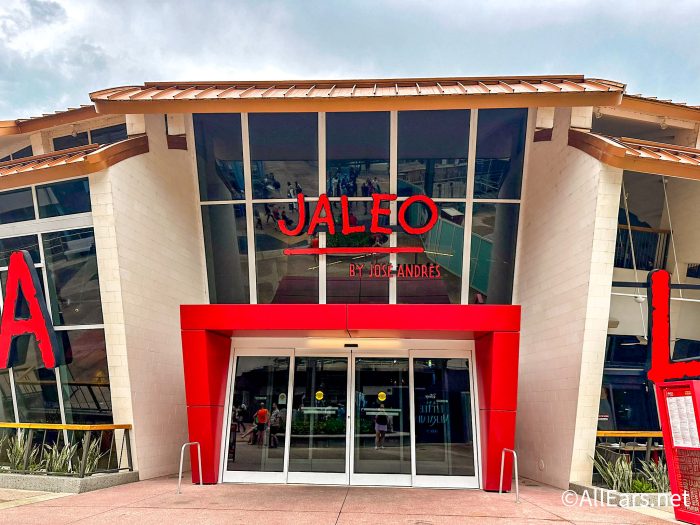 So if you've been looking for a unique way to experience these spots and potentially get more bang for your buck, check out this promotion!
Halloween Celebrations Are Around the Corner
In addition to all the fun we've already noted above, the start of the Halloween season at Disney World is just around the corner. Mickey's Not-So-Scary Halloween Party begins on August 11th and will bring with it special Halloween fireworks, trick-or-treating, and more for those who buy a ticket to attend.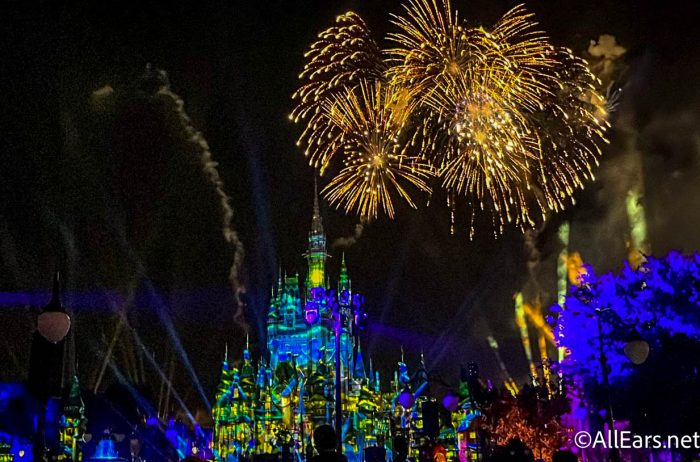 Plus, there will be some special Halloween snacks in the parks (both during the party and during regular hours) for guests to pick up starting August 11th.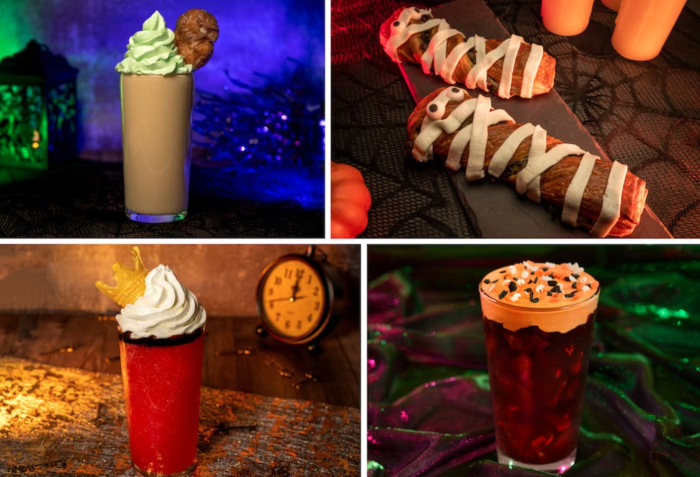 Minnie's Halloween Dine at Hollywood & Vine will also kick off on August 11th (and run through November 4th). That will feature Disney characters dressed in their Halloween best as they meet guests during lunch and dinner.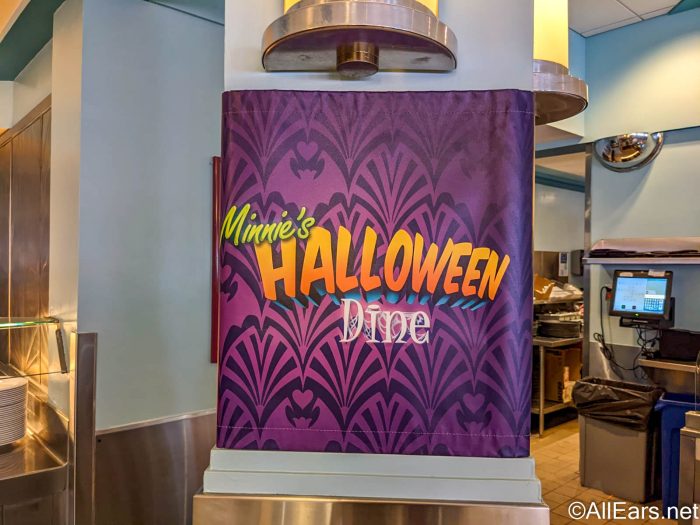 Since these things all start fairly early, you can get in your spooky season fix without the "main" Halloween crowds that might not arrive until later in the fall (closer to Halloween).
Get in Before Things Go Really Bonkers
We've mentioned this various times above, but it bears repeating. If you visit NOW — as in, within the next few days, weeks, or maybe even a month or two — it can help you experience some great things in the parks before everything gets more complicated.
Later in the year, we'll run into more holidays like Halloween, Thanksgiving, Christmas, and New Year's Eve, which can bring in some HUGE crowds. Summer crowds can be a lot to deal with too, particularly in the blazing heat, but it might still be a better alternative to visiting during a peak holiday period.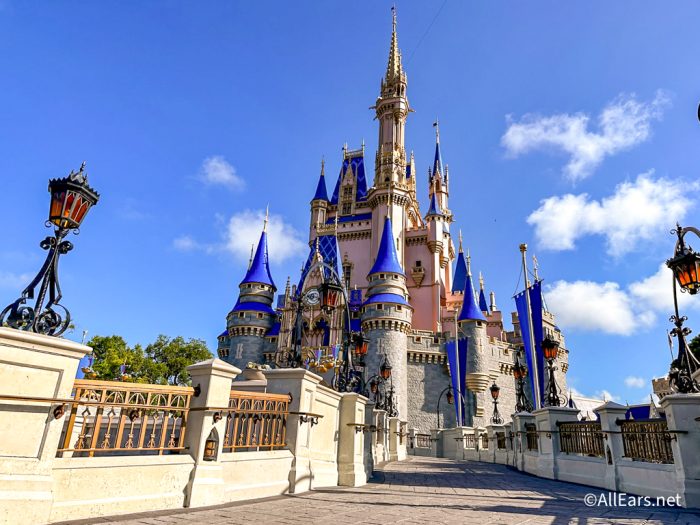 And if you can time a visit for early/mid-September — after kiddos have gone back to school, but before heavy Halloween crowds have arrived — you might really hit Disney World at a sweet spot.
Another thing to keep in mind is that on September 22nd, the 100th Anniversary celebration will hit Disney World in a bigger way. That's when the celebration will kick off in EPCOT with the addition of a Mickey Mouse statue, a Mickey and Minnie meet-and-greet in their 100th Anniversary outfits, and more.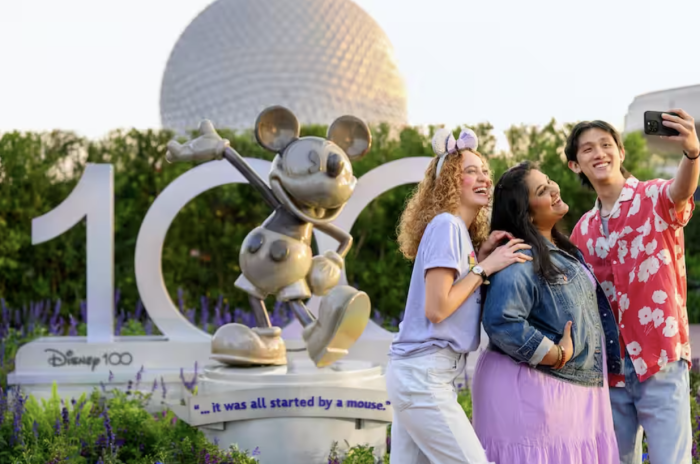 Visiting before September 22nd will mean missing out on these additions, but it might also mean that you'll avoid the bigger crowds that might hit the park to see these new experiences.
Later in the year, the Moana attraction will also open in EPCOT, and CommuniCore Hall and CommuniCore Plaza (which will be in the World Celebration area of EPCOT) are set to open. That could bring even more folks into the park, so visiting now might be a good way to see your existing favorites before the bigger crowds arrive.
On the one hand, visiting during some of the hotter months of the year can be tough. And you may not want to go before some of these bigger additions become available. But, visiting now could also give you the chance to experience some classics (and a few new offerings) before some heavier crowds potentially arrive.
What do you think? Do you think now is a good time to visit Disney World? Or would you prefer to wait until later in the year? Tell us in the comments!
And stay tuned for more Disney news.
Need a vacation from planning your vacation?
Feeling overwhelmed planning your dream Disney vacation? Our friends at MouseFanTravel.com have got you covered! They'll wait on hold for HOURS to get discounts you haven't even read about yet. Plus, they'll help you create an itinerary that's absolutely perfect for you, because they're agents are Disney pros and know ALL the inside tips. I mean they are friends with us after-all.
The best part? They take all the stress off your shoulders, so you can kick back and truly enjoy your vacation. Their services are 100% free, so what are you waiting for? Get a quote from their amazing team today!
Join the AllEars.net Newsletter to stay on top of ALL the breaking Disney News! You'll also get access to AllEars tips, reviews, trivia, and MORE! Click here to Subscribe!