The Magic Kingdom is often thought of — rightfully so — as the most child-friendly of Walt Disney World's theme parks, with everything from the park's character meet and greets to the breathtaking Cinderella Castle making it a perfect experience for young 'uns. However, this doesn't mean that every ride at the Magic Kingdom is child-friendly.
Whether due to physical height restrictions, or frightening content, some of the park's rides are best experienced by those on the older side. Fear not however, we've assembled a guide to each of the Magic Kingdom's best — and worst — rides for kids.
Height Restrictions
First off, let's look at all of the Magic Kingdom attractions that do have physical height restrictions.
Originally opened in 1996 as The Barnstormer at Goofy's Wiseacre Farm (a part of the changeover of Mickey's Starland to Mickey's Toontown Fair), this coaster gained its current name and theme with the 2012 opening of the first stage of the New Fantasyland expansion. It reopened then as The Barnstormer featuring Goofy as the Great Goofini. The mini-coaster offers fun introductory thrills for those just under 3 feet tall.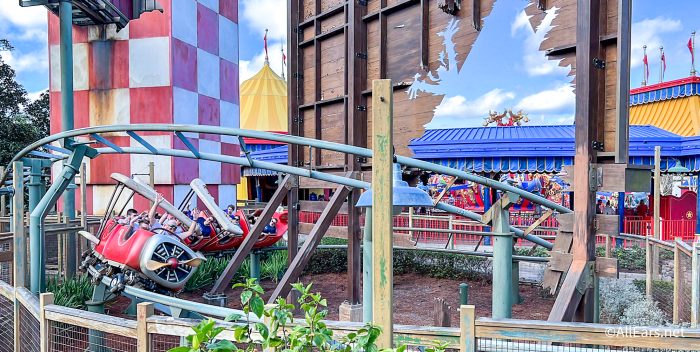 Big Thunder Mountain Railroad: 40 Inch Minimum
Big Thunder Mountain Railroad has been of the Magic Kingdom's most beloved attractions since it opening in 1980, and it also features one of the highest height minimums in the park at 40 inches – meaning guests need to be just under 3 1/2 feet tall to ride. And fair warning, the coaster — with its speed, drops, and scary caverns — may still be a tad too "wild" for those who are just tall enough to ride.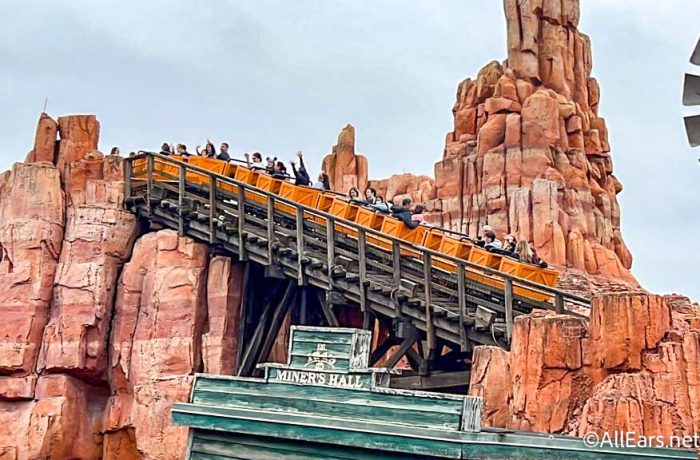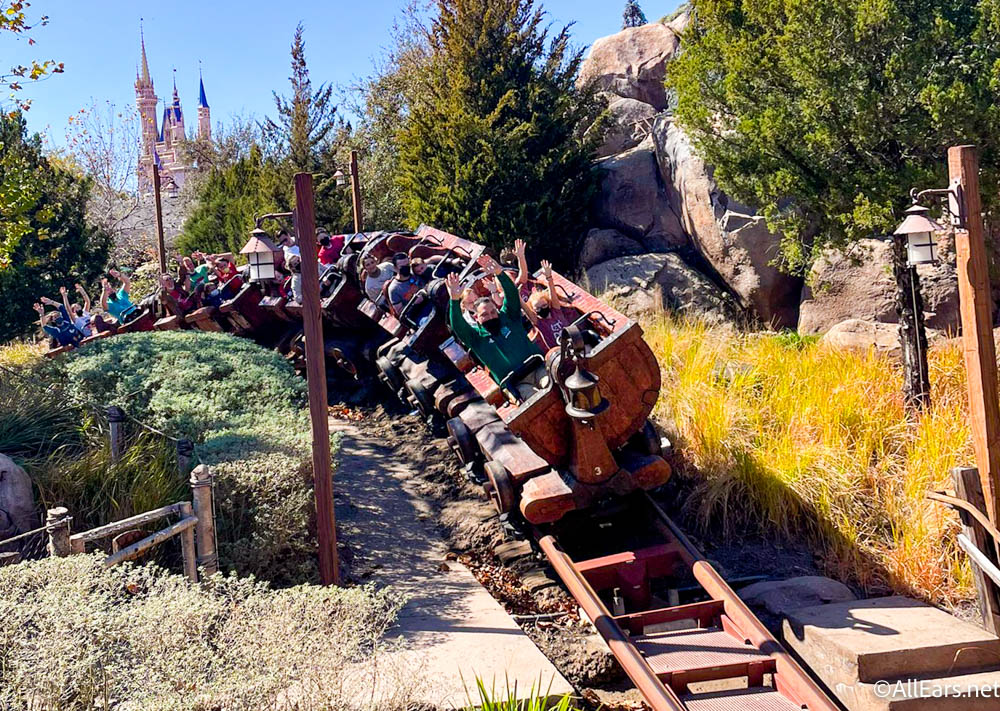 Sometimes it's hard to remember that Seven Dwarfs Mine Train is less than a decade old, since the attraction already seems like an iconic part of the Magic Kingdom experience. The coaster, which anchored the 2014 opening of the full New Fantasyland project, still garners lines on-par with rides that have been around four to five times as long thanks to it's lush Snow White theming and thrilling — but not too thrilling — ride mechanics. However, while younger guests will be down to the attraction, they need to be just over 3 feet tall to ride.
Space Mountain has earned its nickname as the "oldest ride with the longest line" over it's near 50 years anchoring the Magic kingdom's Tomorrowland. In fact, the indoor coaster that mimics a flight through space is arguably the definitive Disney E-Ticket attraction. Like those guests who want to ride Big Thunder, wannabe space-cadets need to be 40 inches tall to ride. Frankly, given Space Mountain's total darkness and jarring ride experience, it might still be a bit overwhelming to those who just hit the height requirement.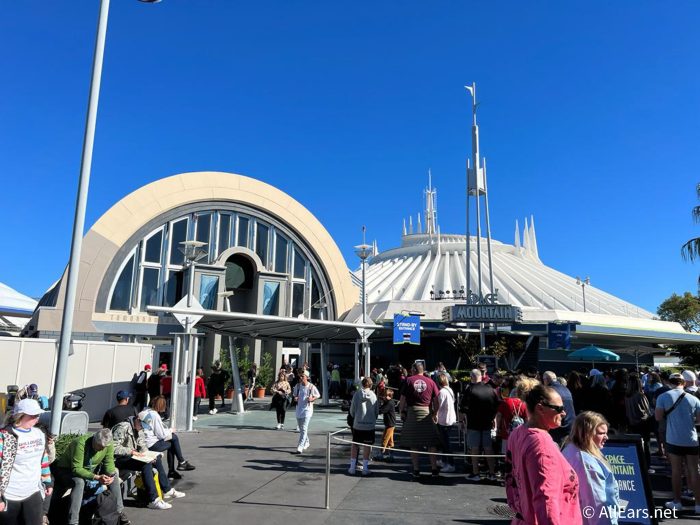 Splash Mountain/Tiana's Bayou Adventure: 40 Inch Minimum
While Splash Mountain is currently closed as part of its transition to Tiana's Bayou Adventure – scheduled to open in 2024 – the fact that the ride system isn't changing likely indicates that the ride will retain its 40 inch height minimum. When it does open, parents would be wise to balance youngsters who meet that height requirement's desire to see their favorite Princess and the Frog characters with said youngsters' potential fear of heights given the ride's climactic drop.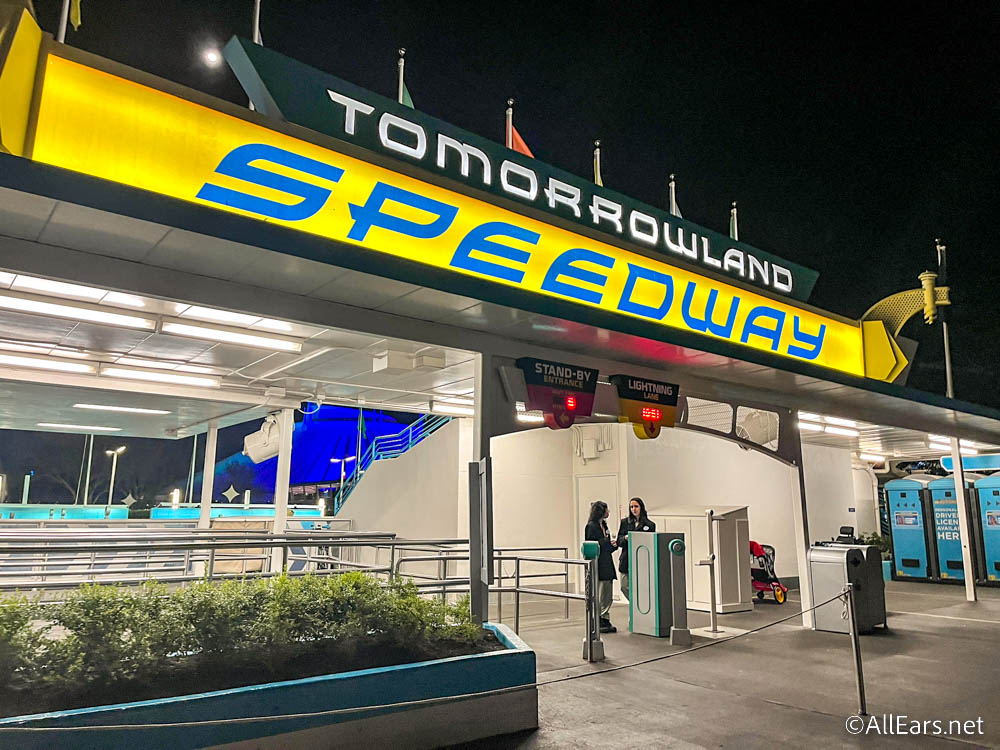 The Tomorrowland Speedway — if you're a Disneyland regular, that's basically the East Coast version of Autopia — has been a right of passage for many young guests over the last five decades, with many remembering it fondly as the first time they were able to "drive" a car. The attraction features a 32 inch height limit, and will likely be enjoyed by any youngster as soon as they hit that mark.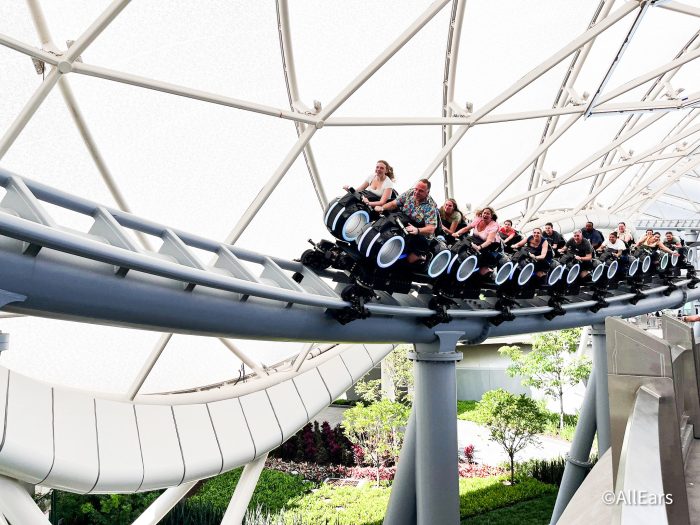 The Magic Kingdom's newest attraction, the long-under-construction TRON Lightcycle / Run also features the park's tallest height requirement at 48 inches or 4 feet tall. This is due to the ride's high speeds, roller coaster maneuvers, and motorcycle-like ride vehicle.
Popular Attractions Without Height Restrictions
While a height restriction is an "easy" – of as we've show imperfect way – of determining an attraction's level of appropriateness for young kids, those without height restrictions sometimes present a much tougher decision. While technically those of every age can ride these popular attractions, some of them may still be too intense.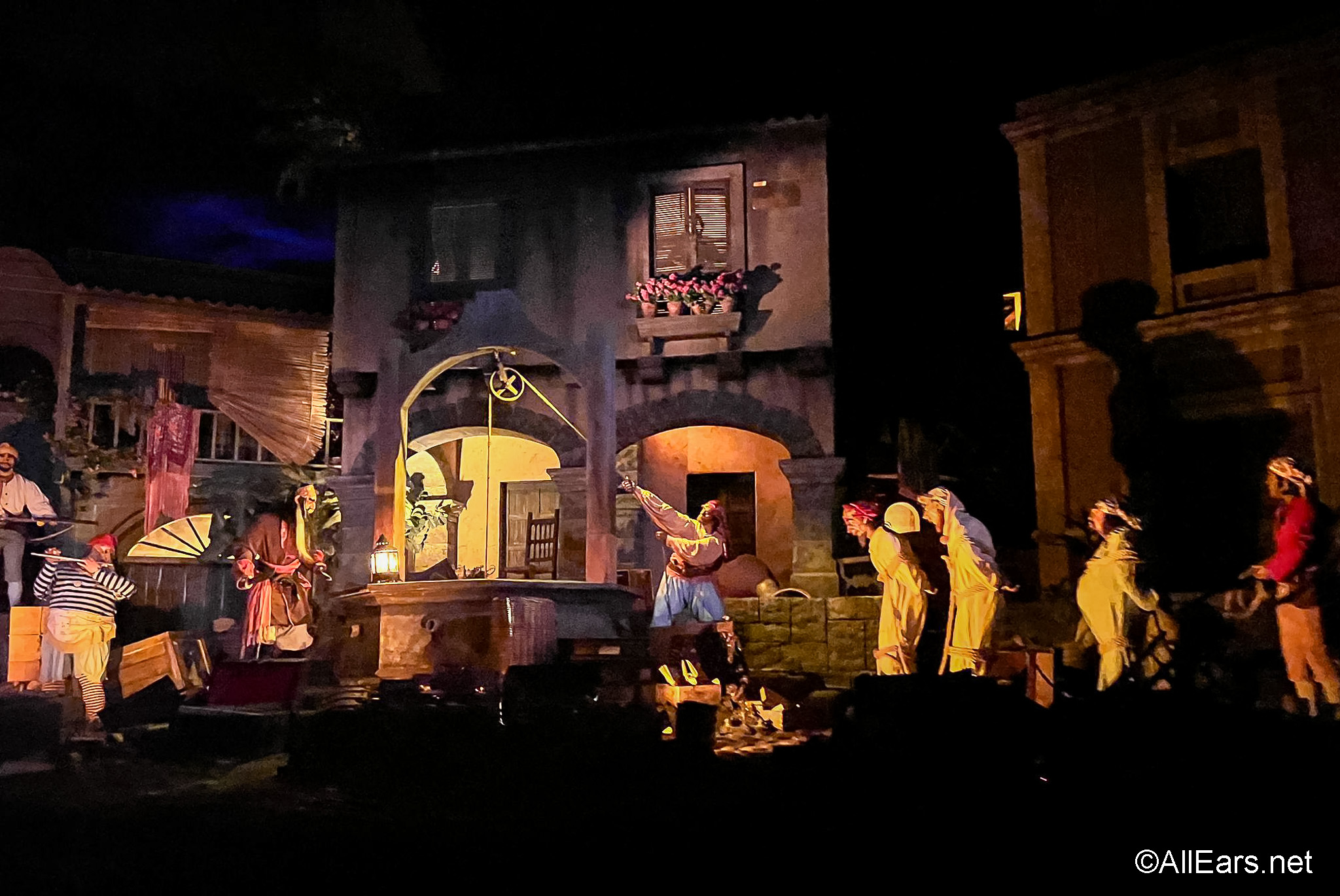 It can be tempting to bring youngsters on to Pirates of the Caribbean, since the attraction has no height limitation and is one Disney's most iconic rides. However, it's still important to keep in mind that the attraction features skeletons, darkness, frightening pirate animatronics, loud explosions, and "realistic" – especially to a youngster – fire effects, all of which could potentially be terrifying to a child.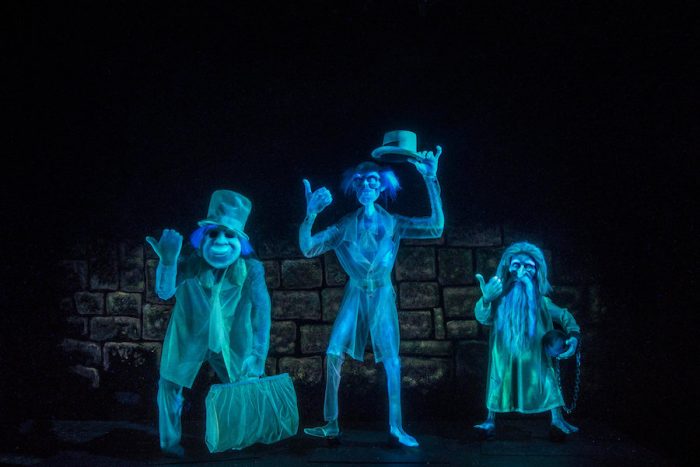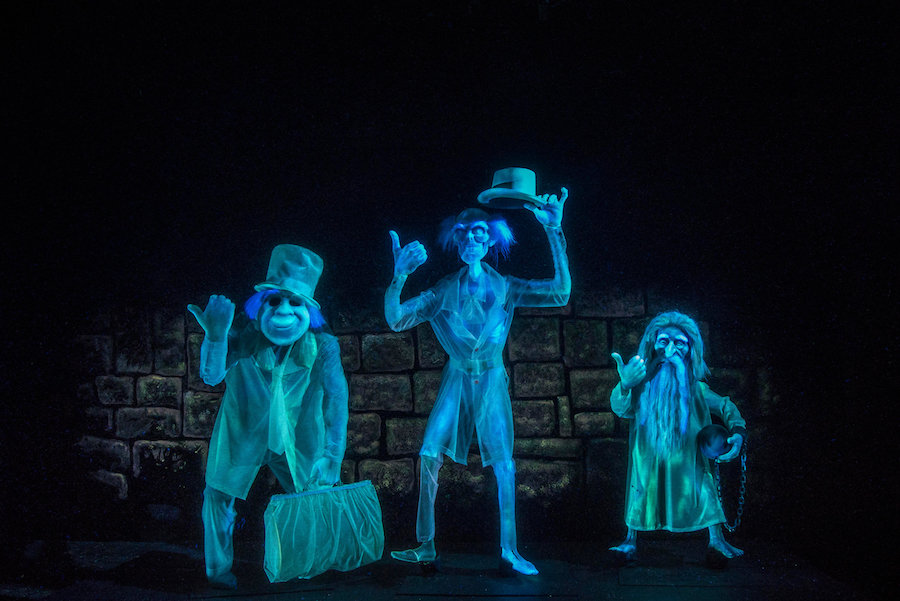 Much like Pirates of the Caribbean, it's likely very tempting to bring young children on the Haunted Mansion, since it's one of Disney's most iconic and beloved attractions, and is often thought of by adults as a "funny" ride. However, let's be real, it's a dark attraction about death, Many of the commentaries on mortality and played-for-laughs ghosts that adults find amusing would simply be scary to most young kids. Now granted, that doesn't mean every youngster, but it's definitely something to keep in mind.
The Jungle Cruise is another of Disney's most iconic attractions, and is arguably more young kid friendly than Pirates or Haunted Mansion. Now granted, some of the animatronics and the darker portions of the attraction may be scary for some kids, but the majority will likely enjoy the animals and light, comical tone of the outdoor boat ride.
Many Adventures of Winnie the Pooh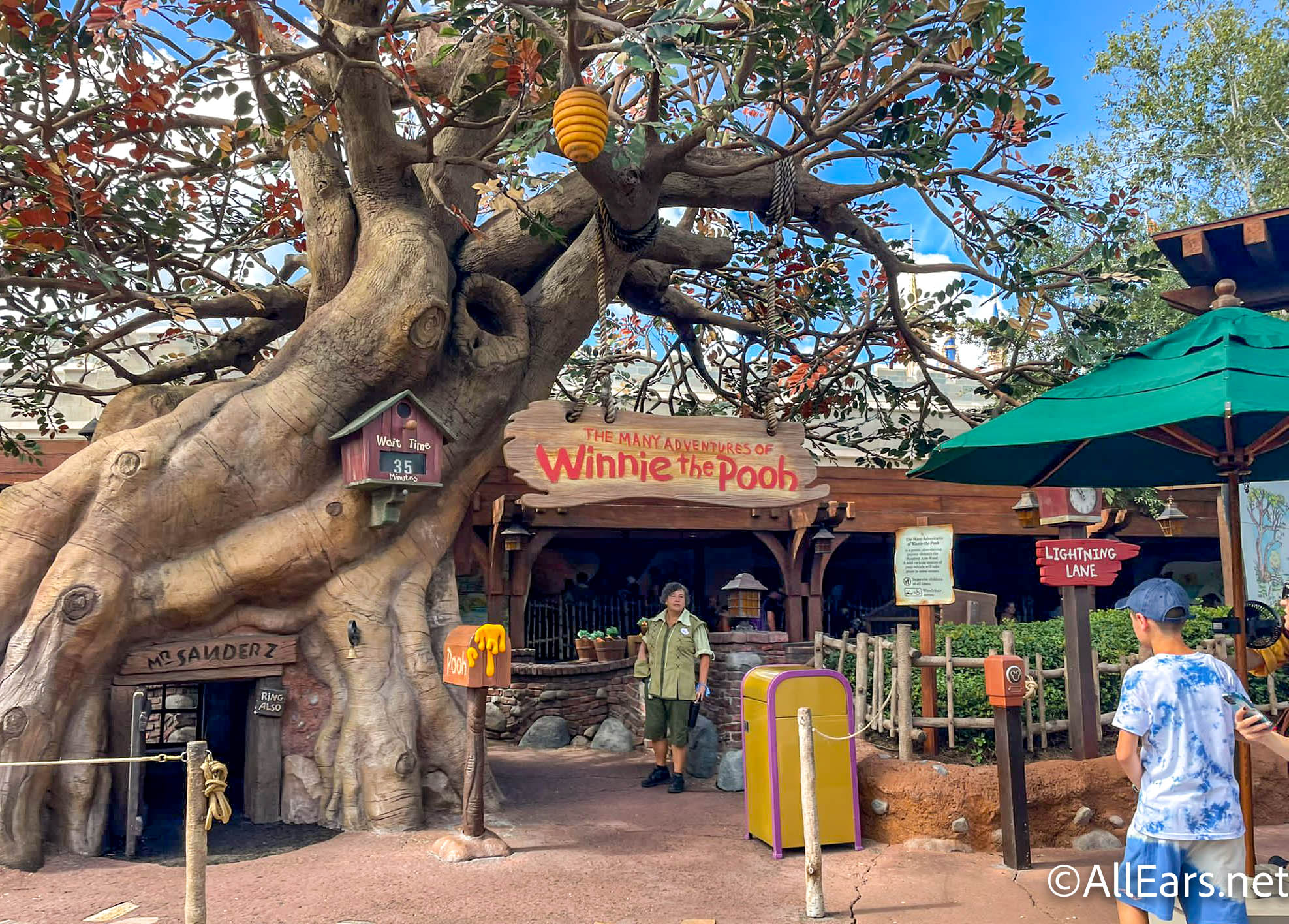 There are few characters, Disney or otherwise, more beloved by young children than Winnie the Pooh and the Many Adventures of Winnie the Pooh, is arguably one of the best rides for that demographic at the Magic Kingdom.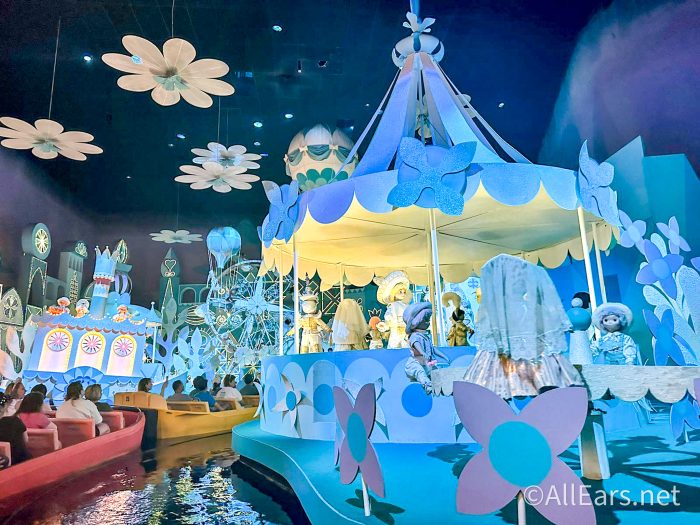 As far as a ride dedicated to children goes, "it's a small world" is arguably Walt Disney's magnum opus. The slow-moving boat right is full of bright colors and cute dolls sure to thrill most youngsters. That said, the ride's length combined with the ever-present theme song may last bit too long for kids with short attention spans. Come to think of it, that warning likely applies to adults too.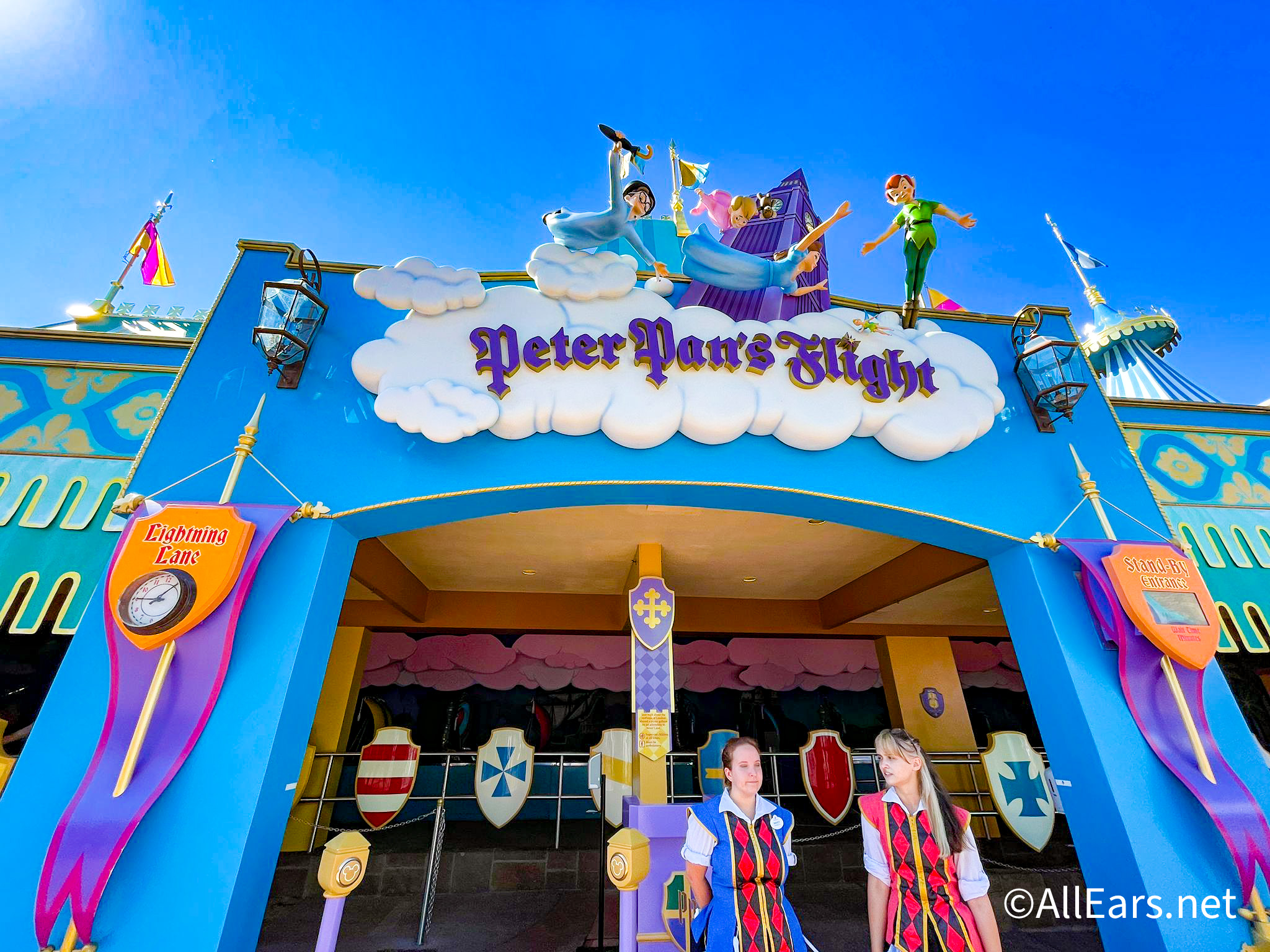 Arguably Disney's most famous Fantasyland dark ride, Peter Pan's Flight has been thrilling children with a magical journey to Neverland since the first iteration opened at Disneyland in 1955. Fair warning though, children with a fear of heights may get scared by the attractions suspended pirate ship ride vehicles and the illusion of "flying" high above London.
The Dumbo ride vehicles are arguably the most famous of Disney's fleet, with one even being enshrined in the Smithsonian, and many parents likely having a snap shot of their young child riding in one as a Disney bucket list moment. However, much like Peter Pan's Flight, children scared of heights probably shouldn't ride.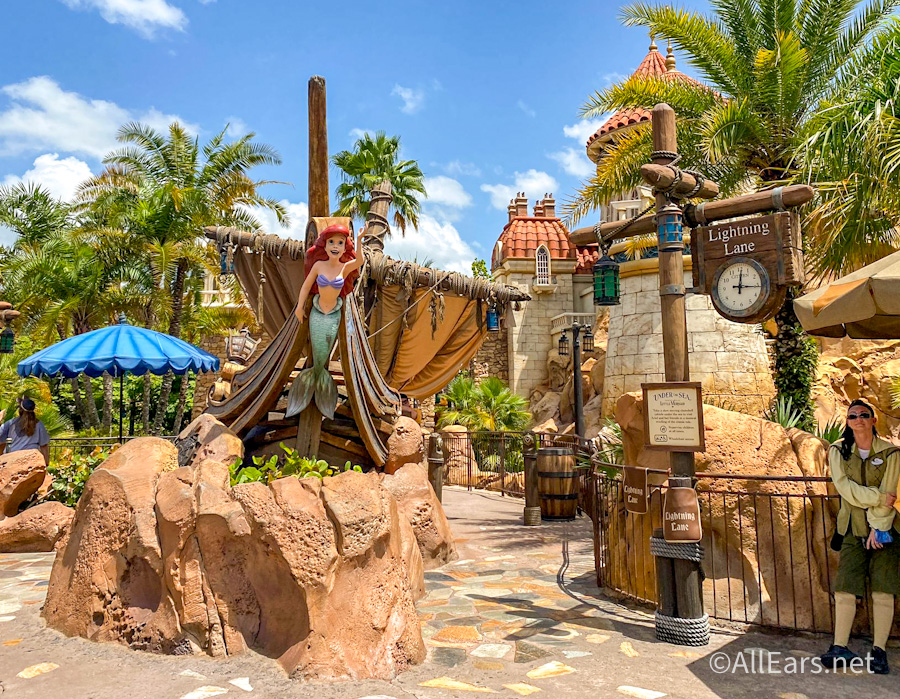 While most of Under the Sea: Journey of the Little Mermaid is a splash of color and song that young children will likely adore, the ride does feature a massive — and to some, terrifying — Ursula animatronic that might be a dealbreaker for some young kids.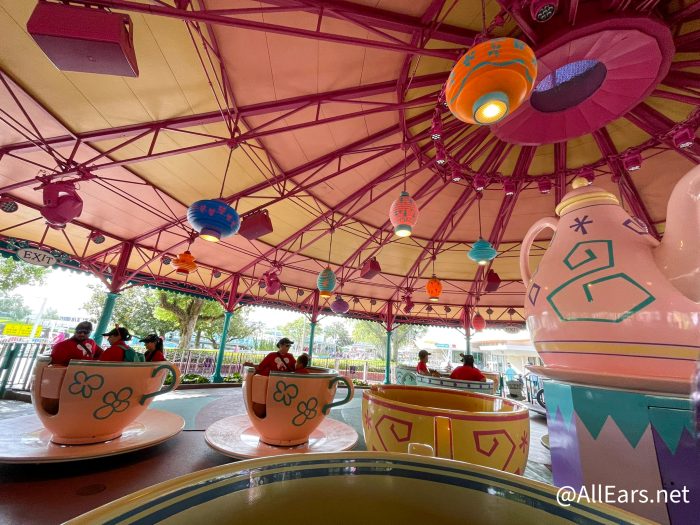 The Mad Tea Party's teacups are arguably second only to the aforementioned Dumbo ride cars as far as famous Disney ride vehicles go. The attraction itself is something most young kids would likely enjoy, however, those prone to motion sickness may have issues.
It's tempting to want to bring young kids on to Buzz Lightyear's Space Ranger Spin, giving the popularity of the Toy Story franchise and Buzz specifically amongst youngsters. That said, the ride's spinning, its laser gun controls, and its competitive elements may be overwhelming for some young kids.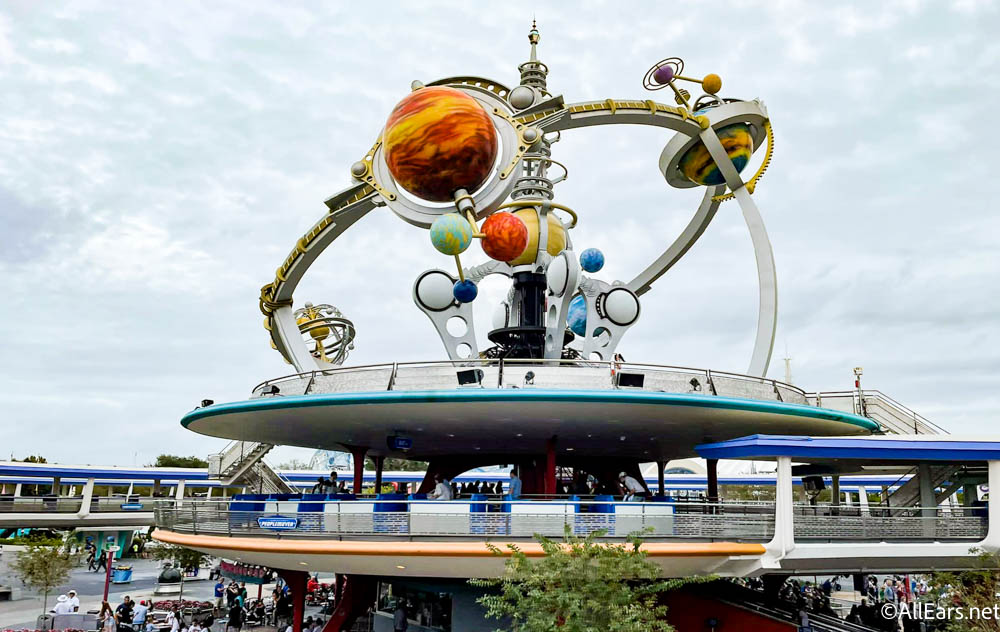 While it's tempting to say that any young kid who can handle Dumbo could also handle the Astro orbiter, it's important to remember that the Orbiter is on top of a tower 80 feet above ground level.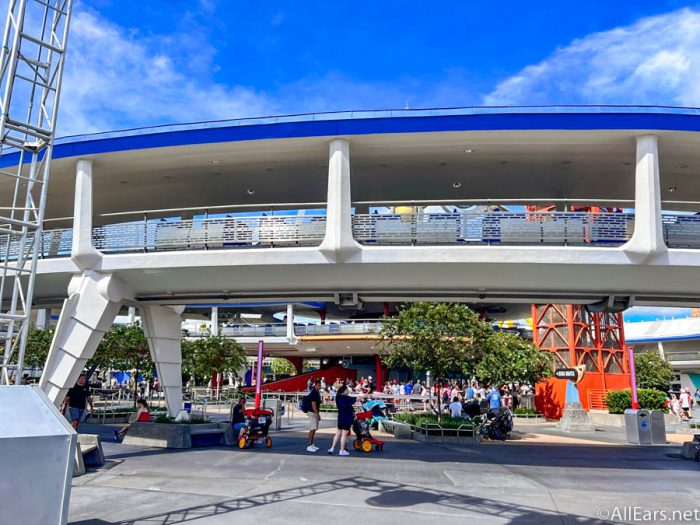 While some young kids might be scared of the tunnel that the People Mover enters, generally the slow-moving attraction provides a lovely respite for kids and adults alike.
Which Magic Kingdom attractions do you think are best for kids? Were we on target, or did we miss the mark? Let us know in the comments below. And keep following AllEars for the latest Disney info!