Magic Kingdom at Walt Disney World is a grand park full of special experiences for guests of all ages whether it's their first visit or their fiftieth. And because Magic Kingdom is a huge theme park, there's really too much to cover in a single visit — especially if it's your first.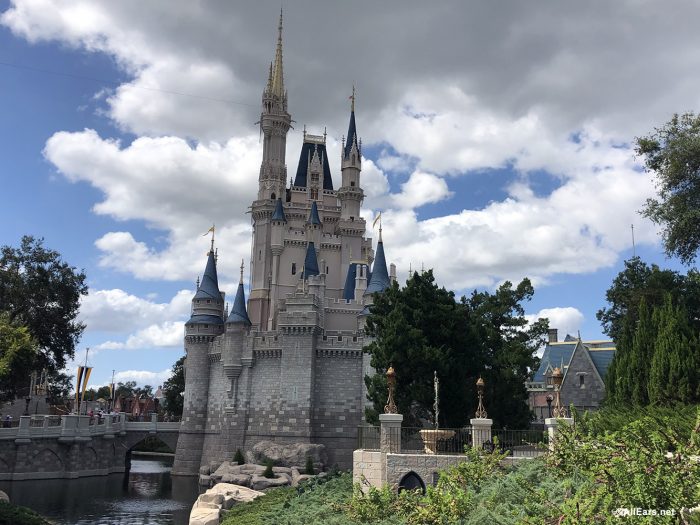 Cinderella's CastleBut there are some things that are definitely can't-miss items for your first time.
Here's our list of 10 things every Magic Kingdom first-timer must do!
Take a Picture on Main Street with Cinderella Castle
There's nothing quite like walking down Main Street, U.S.A., with a view of Cinderella Castle. It's a positively magical experience every time, but the first time is extra special!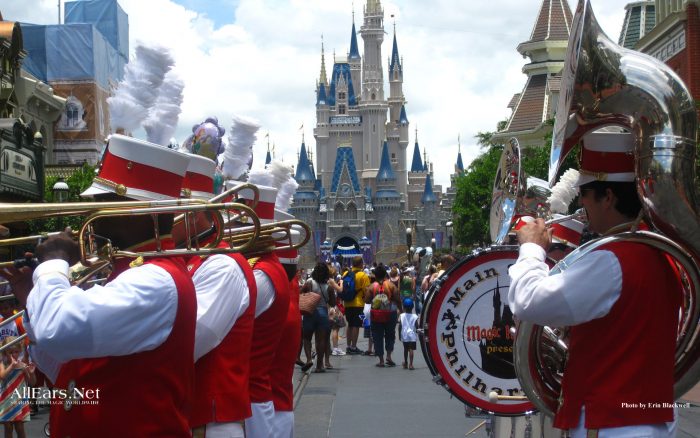 Make sure to commemorate your walk toward the Castle with a photo on Main Street! There are plenty of PhotoPass photographers stationed along the entrance stretch to help out, or you can always take a classic selfie.
Regardless, you'll definitely want a picture in this iconic spot. It will be the perfect souvenir to remember your first time in Magic Kingdom!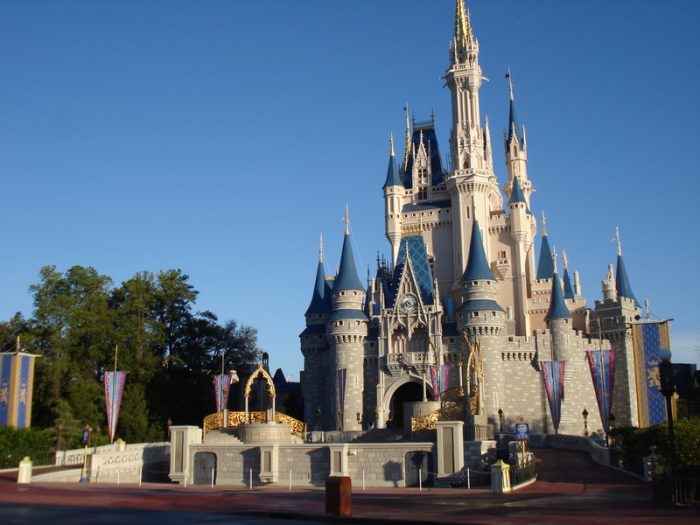 See the Walt Disney World Railroad
The Walt Disney World Railroad is a special piece of Magic Kingdom park history. That's because Walt Disney himself was a major railroad enthusiast, and this railroad was built in the image of the original Disneyland Railroad!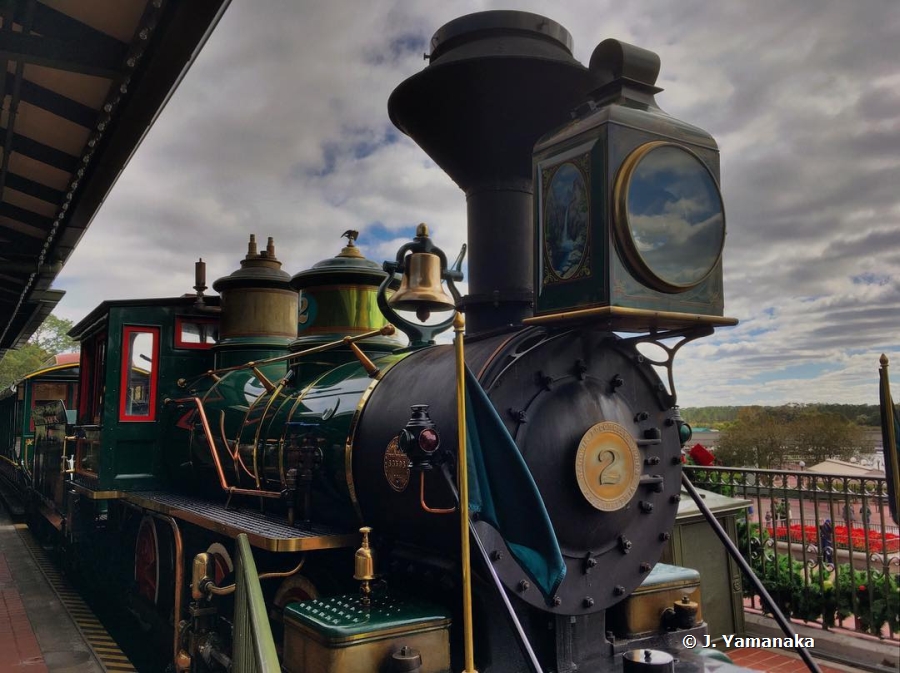 The locomotives are authentic and historic steam-powered vehicles, and a photo op with one of the four locomotives is a must-do activity. Unfortunately the Railroad isn't currently running due to construction of the new TRON ride in Tomorrowland, but as soon as it's back up and running, a ride on the train will be a must for first-timers.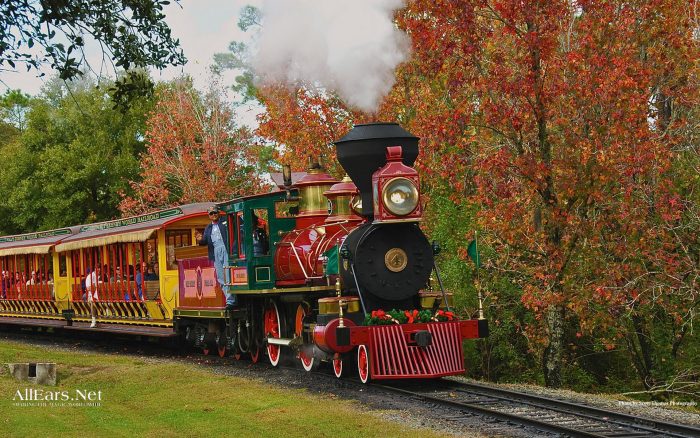 Walk Through Cinderella's Castle
Technically, the only way to get inside Cinderella's Castle is with a reservation to either Cinderella's Royal Table or to Bibbidi Bobbidi Boutique. However, guests are permitted to walk through the tunnel under the Castle, and it is a gorgeous area not to be missed!
The walls of the Castle tunnel are covered in a massive mosaic depicting the tale of Cinderella. The mosaics are stunning and a favorite piece of atmosphere for many Magic Kingdom veterans.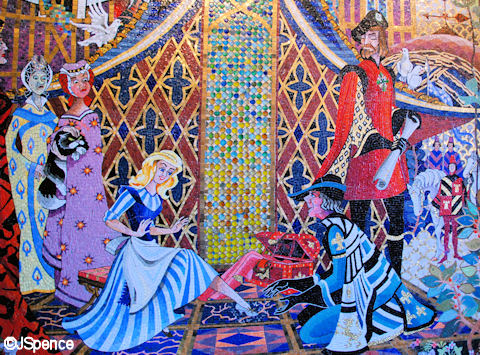 Simply head toward the Castle any time of day when a stage show isn't going on (you can tell by whether or not the doors are open), and take a peek at these gorgeous and photogenic mosaics!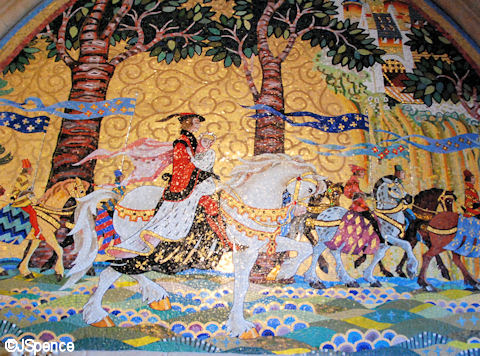 Ride the Classics
There are over 40 attractions currently in Magic Kingdom, and it's next to impossible to hit them all in one day. But there are a few classics that first-timers can't miss.
Pirates of the Caribbean and Jungle Cruise are two Disney favorites that you can't miss in Adventureland. Haunted Mansion is a beloved classic in Liberty Square, and nearby Frontierland houses the must-do Splash Mountain!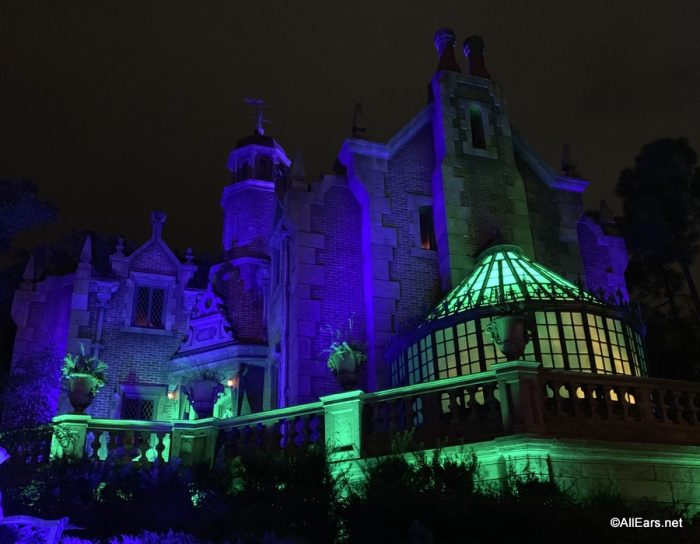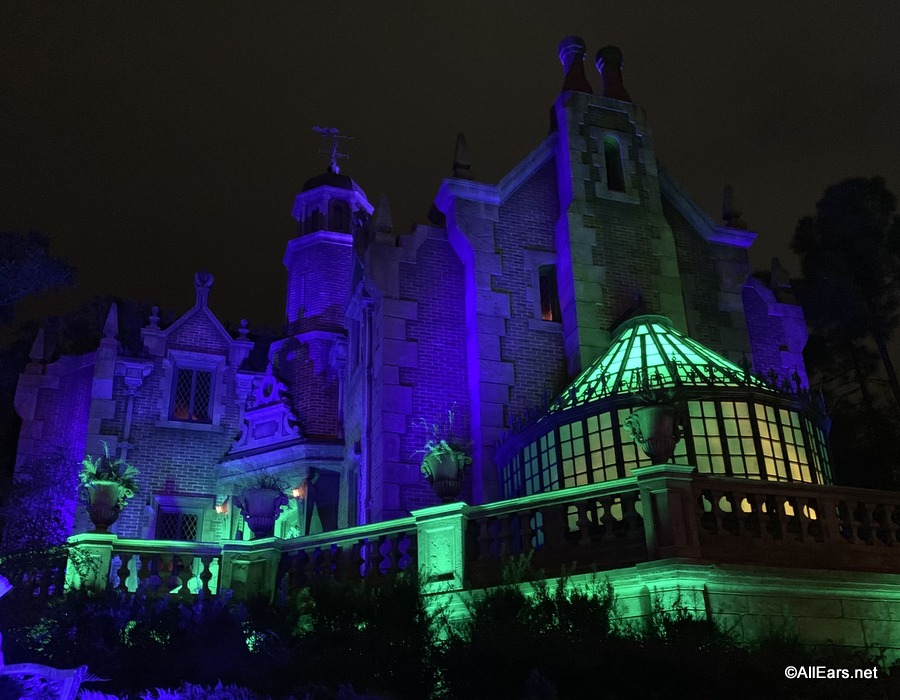 The dark rides in Fantasyland are a throwback to the past days of theme parks. Peter Pan's Flight is a favorite, but lines can be long, so the Many Adventures of Winnie the Pooh is a good back-up!
Other classics to keep on your radar are it's a small world, Mad Tea Party, Dumbo the Flying Elephant, and Space Mountain.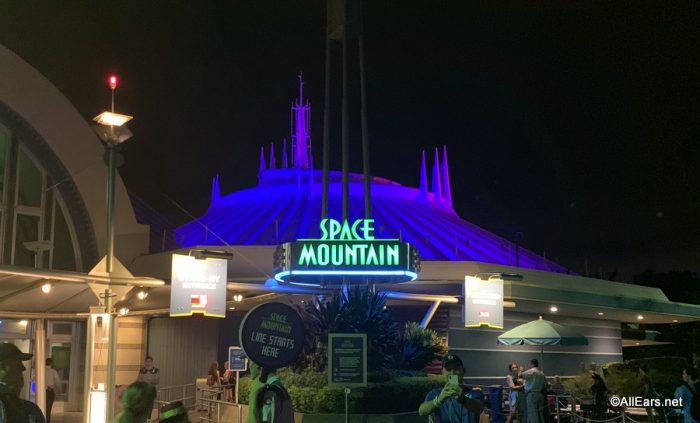 Watch a Parade
Parades can be a great time for Disney guests to enjoy shorter ride times, but as a first-timer you'll definitely want all eyes on the floats and performers!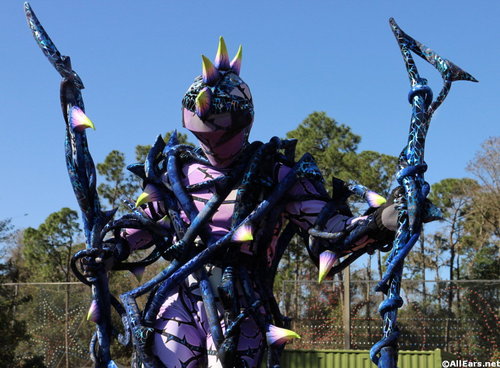 Magic Kingdom has a parade almost everyday. The current rendition is called Festival of Fantasy, and it's a celebration of the stories of Fantasyland. It rolls from Frontierland, through Liberty Square, and right down Main Street, U. S. A.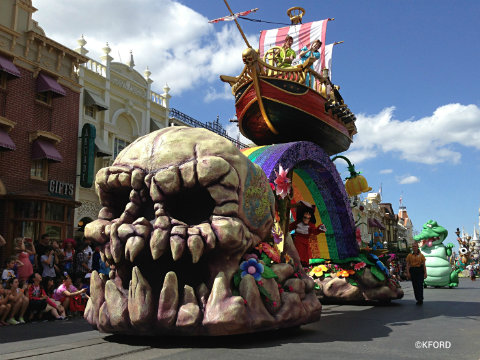 If you've never seen a Disney parade, watching one in Magic Kingdom can be a wondrous sight. The performers are decked out in amazing costumes, you'll see tons of familiar Disney faces, and the floats are engineering marvels.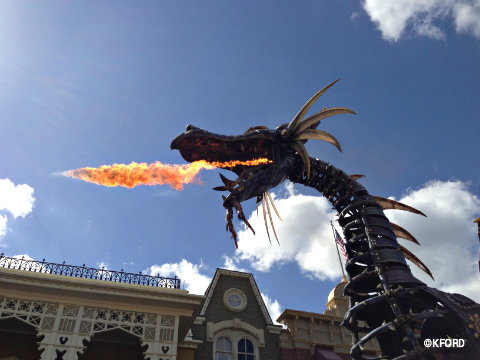 Grab a spot on the parade route, and get ready for quite a show! The performers are also pretty awesome about interacting with kids so see if you can get your little ones up front, and they might get a memorable surprise.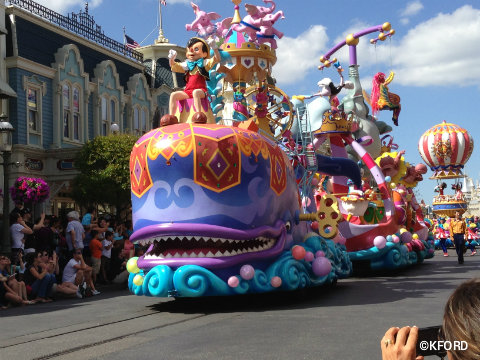 Meet Mickey Mouse
How could you possibly pass up an opportunity to meet the main Mouse himself? In Magic Kingdom you can do just that, and as a first-timer, Mickey is one friend you definitely want to make.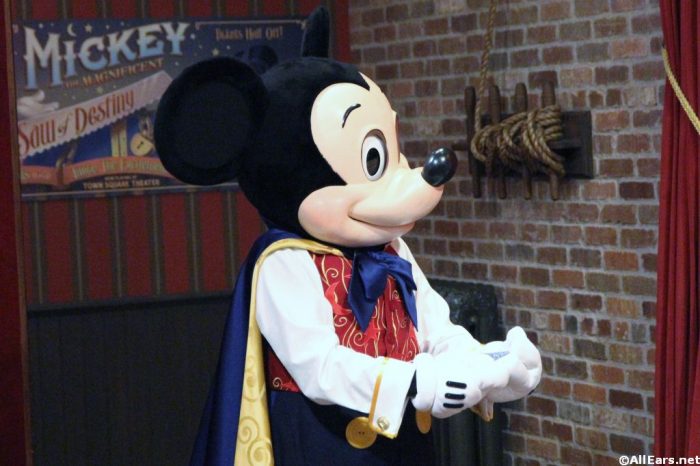 Of course, if you catch a parade like we suggest, you'll see Mickey from a distance. He's also in a few of the stage shows near the Castle, but to meet Mickey face-to-face you're going to want to head over to Town Square Theater at the start of Main Street, U.S.A.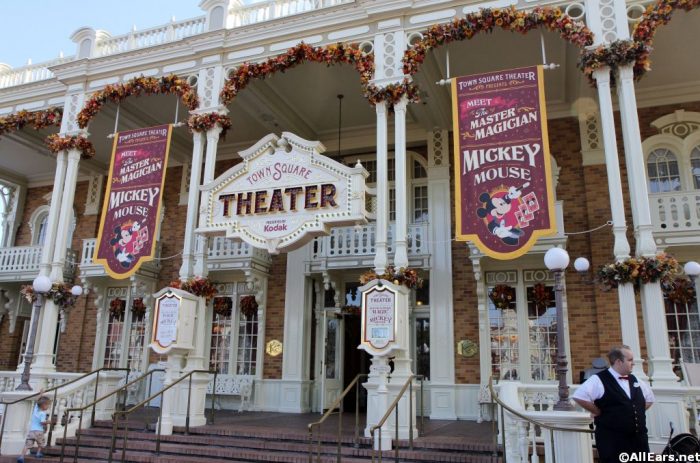 Town Square Theater is right next to the park entrance so you could knock out this must-do on your way in! Lines to meet Mickey can be lengthy, so the best time to head in to the Mouse's rehearsal space is first thing in the morning or right after the afternoon parade.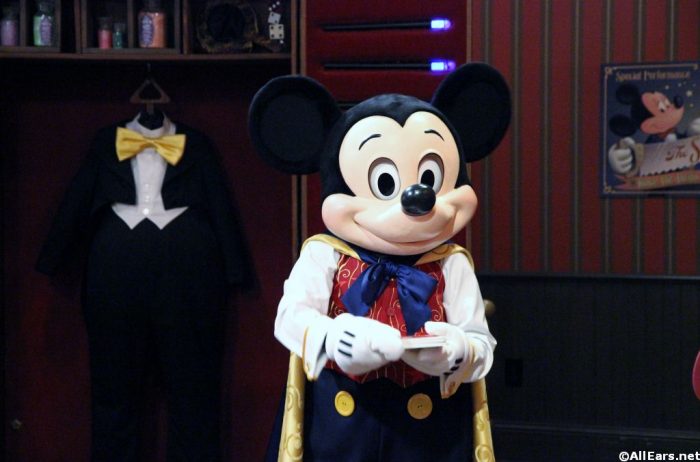 Regardless, shaking hands with or getting a hug from Mickey is an experience you don't want to miss — no matter how old you are!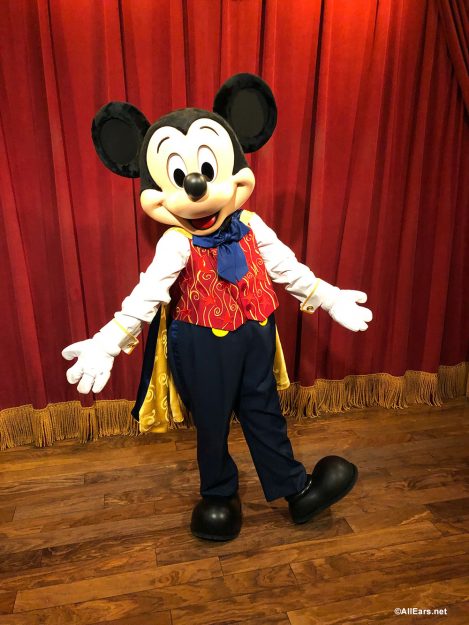 Go to All the Lands
Magic Kingdom is a thoughtfully-designed park because of its wheel-shaped layout and the lands you can reach from anywhere you happen to be. From the "hub" in front of Cinderella Castle, you can reach six unique lands.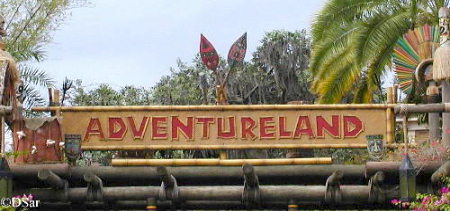 Each of these lands have their own themes, character experiences, attractions, stores, and dining. As a first-timer you're going to want to walk through all of them.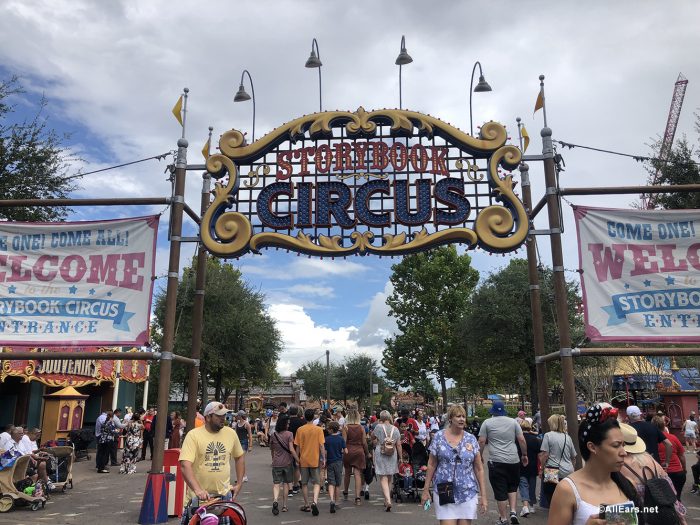 When entering the park, take care to explore Main Street, U.S.A. It's more than just a walkway into the park! Some of the best stores in the park are along this stretch, and the buildings lining the way have some awesome themes and a few hidden surprises in the windows.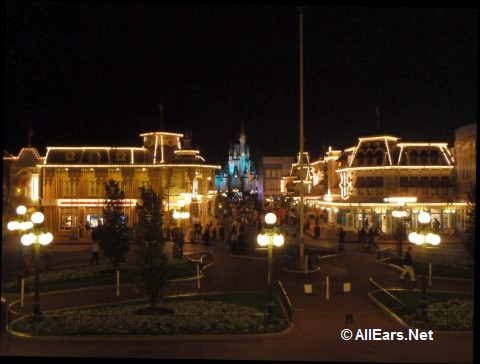 From there, you'll be able to step into the other five lands: Adventureland, Frontierland, Liberty Square, Fantasyland, and Tomorrowland! Don't skip any of these areas as each of them delight in their own way.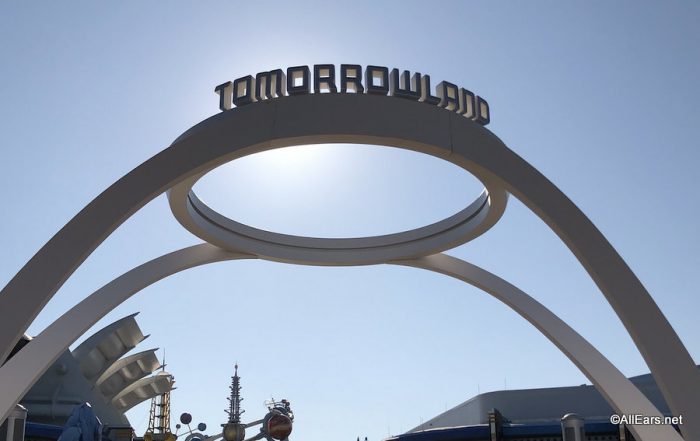 Make a Dining Reservation
There are so many fun places to eat in Magic Kingdom, so as a first-timer you definitely don't want to miss out. Get an Advance Dining Reservation when you make your plans so that you get to experience one of these immersive (and delicious) dining experiences!
The most popular restaurants in Magic Kingdom are Cinderella's Royal Table where you can dine with Disney princesses and Be Our Guest Restaurant where you'll dine like Belle in Beauty and the Beast. Reservations to Cinderella's Royal Table are coveted, so act quickly when you make your plans (dining ADRs can be made 180 days ahead of the first day of your trip). But the experience is worth the effort to make a reservation!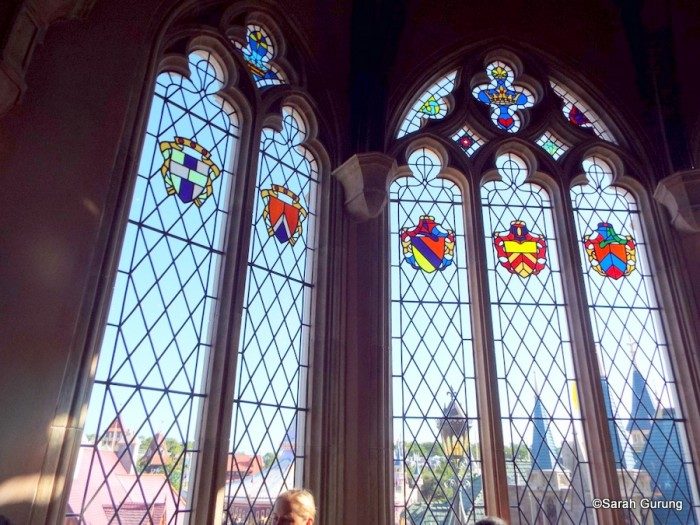 Be Our Guest is a fairly new restaurant that has absolutely beautiful themes inspired by the Beast's castle from Beauty and the Beast. There are three dining rooms with unique inspirations: the Grand Ballroom, the Castle Gallery, and the West Wing. This is another you'll want to reserve early for.
If you miss the early reservations window, though, have no fear! There are plenty of fun restaurants that you can often get reservations for on the day of. We love Skipper Canteen, Crystal Palace, and Liberty Tree Tavern.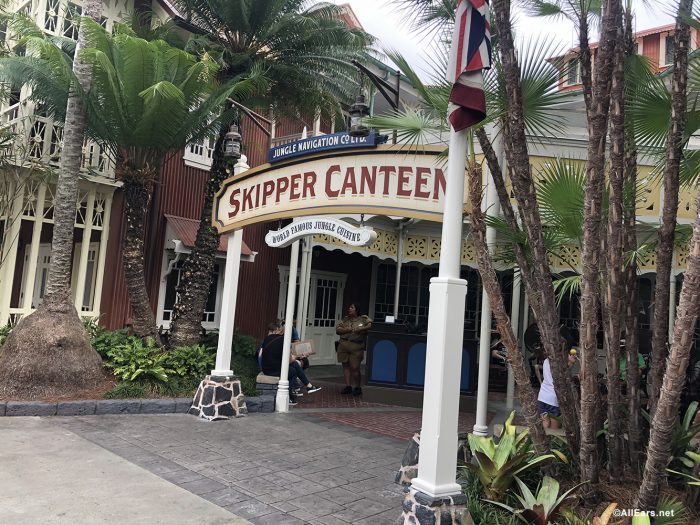 Eat Something Sweet (or Mickey-Shaped)
Disney World has a ton of treats that you can't find anywhere outside of the Disney Parks. As a first-timer, if you don't eat something sweet (or at least Mickey-shaped) you're really missing out!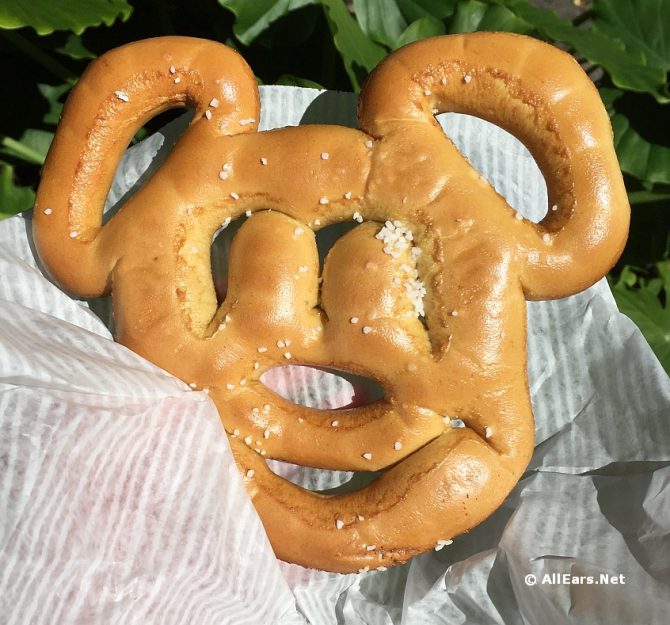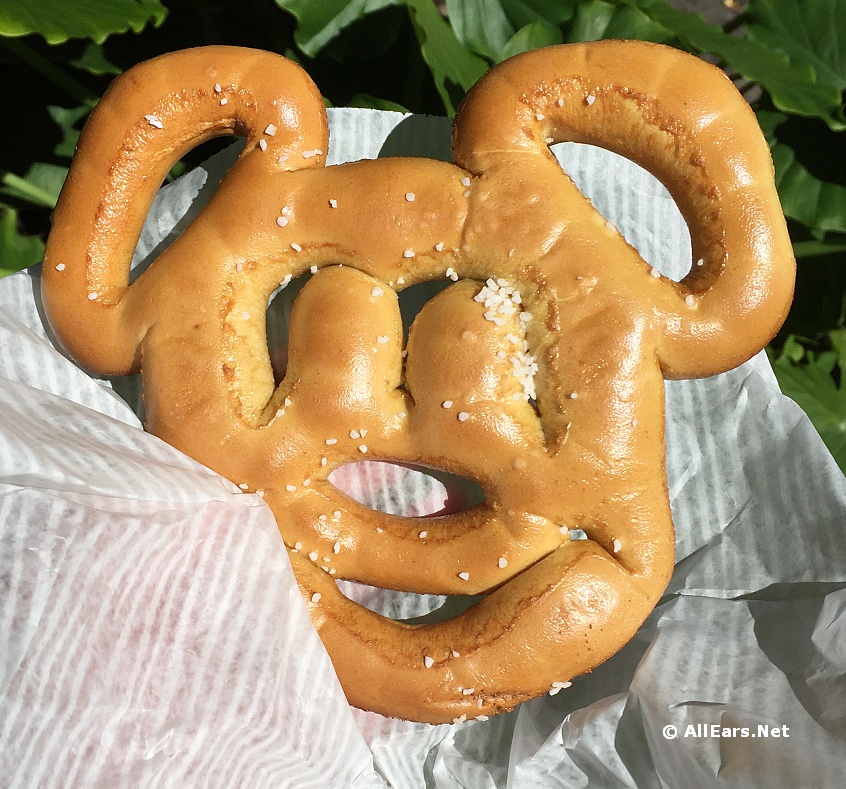 Of course, there are tons of options to knock out this must-do, but a classic is the Mickey Ice Cream Bar. You can find a version of these in grocery stores around the country, but they don't taste the same as in Magic Kingdom!
Dole Whip is another favorite sweet treat. This dairy-free frozen delicacy is pineapple soft serve, and it's refreshing and delicious. Get yours full pineapple, with a twist of vanilla, or atop pineapple juice in the Dole Whip Float!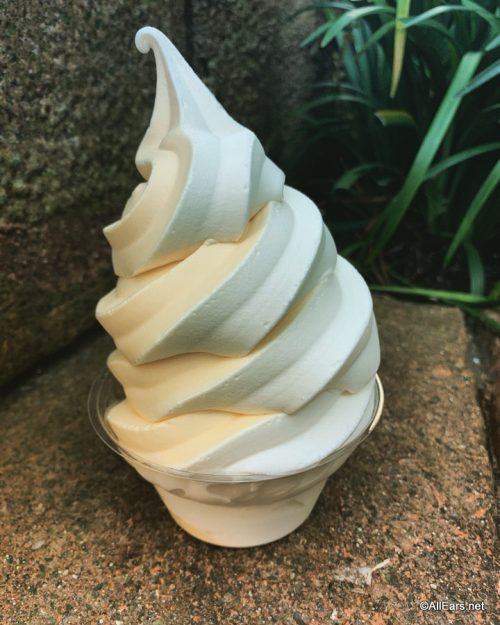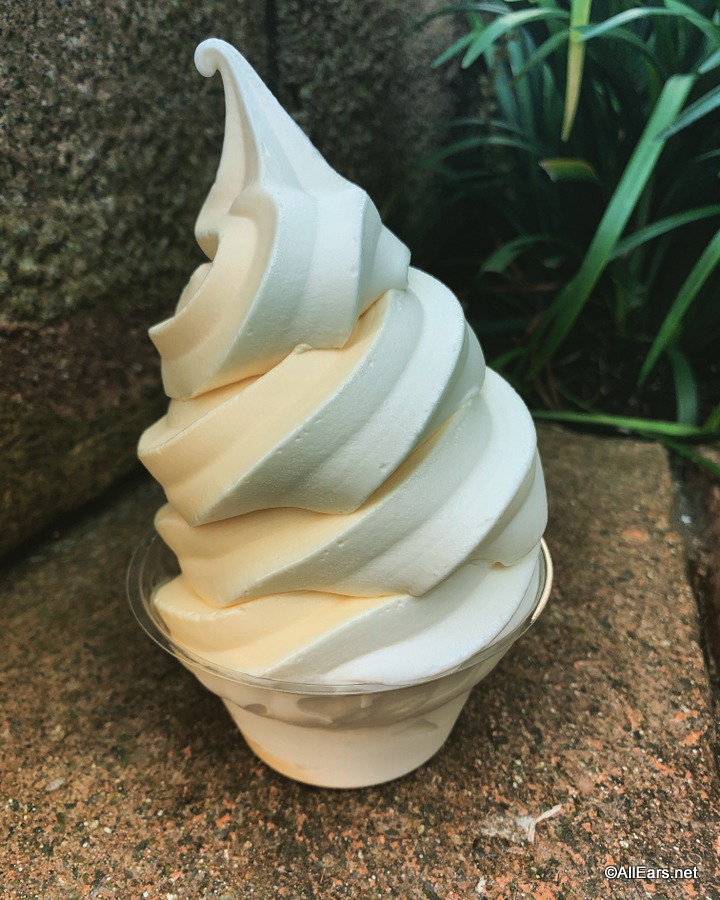 The options for sweet and savory eats are nearly endless. You can grab a specialty chocolate apple on Main Street or a Mickey Pretzel at carts around the park. There are also plenty of fun pastries like the Cheshire Cat Tail in Fantasyland. Whatever treat (or treats!) you choose, know that indulging in Magic Kingdom is a must-do for first-timers!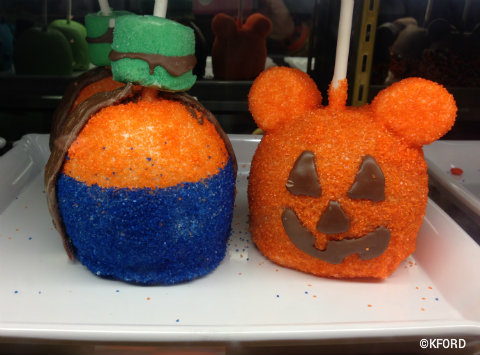 Watch the Fireworks
This must-do will keep you up late, but you absolutely cannot miss out on watching the fireworks at the end of the night.
Disney fireworks are an experience like no other. The current show is called Happily Ever After and includes stunning fireworks, a crafted musical score, and projections on the castle to make for a beautiful experience.
Seeing the show for the first time can be shocking — in a good way — and you definitely don't want to miss this spectacular. The fireworks occur almost every night at 9PM, but check a Times Guide or your My Disney Experience app to make sure.
And there you have it — our list of ten must-do's for Magic Kingdom first-timers. Knock out as many of these as you can on your first day, and you're sure to have a magical time!
Do you have a fun memory about your first time in Magic Kingdom? Did we miss a must-do? Let us know in the comments!
Join the AllEars.net Newsletter to stay on top of ALL the breaking Disney News! You'll also get access to AllEars tips, reviews, trivia, and MORE! Click here to Subscribe!