Liberty Square Magic Kingdom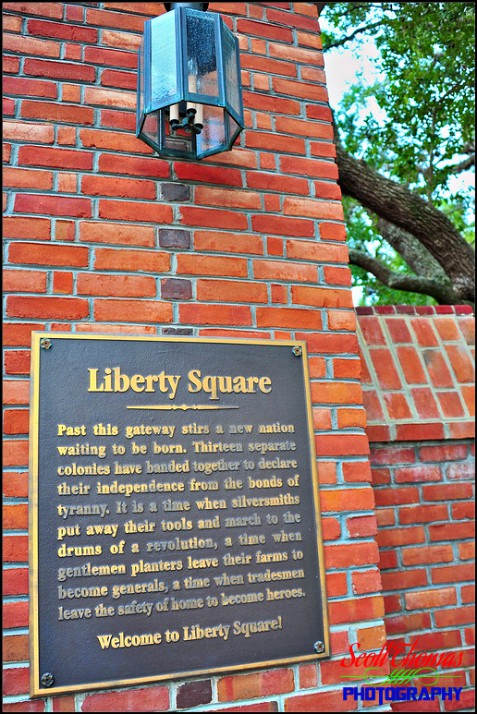 "Actually, if you could see close in my eyes, there's an American Flag
waving in both of them… " – Walt Disney
Nestled between Frontierland and Fantasyland is Liberty Square, a slice of Americana circa 1776. Originally designed for Disneyland in 1958, Liberty Square was built especially for the Magic Kingdom when plans for putting it in the California park fell through. Look for the majestic 135-year-old live oak tree, the Liberty Tree, which commemorates the communal meeting place of the Sons of Liberty as seen in the Disney live-action film Johnny Tremaine. This tree was transplanted from another area on Disney property and had a full-grown weight of 35 tons when moved. It is said to have "fathered" more than 500 trees from its acorns.
Also be sure to spot the replica of the famous Liberty Bell, which was specially cast for Walt Disney World and placed in Liberty Square in 1989.
ATTRACTIONS and ENTERTAINMENT
The Hall of Presidents – Patriotic 20-plus minute show including audio-animatronic versions of all this country's chief executives as the stars.
The Haunted Mansion – Board your "doom buggy" for a ride through a spooky 19th century mansion. Beware of hitchhiking ghosts!
Liberty Square Riverboat – Take a pleasant 17-minute ride aboard a real steamboat on the Rivers of America.
PLACES TO EAT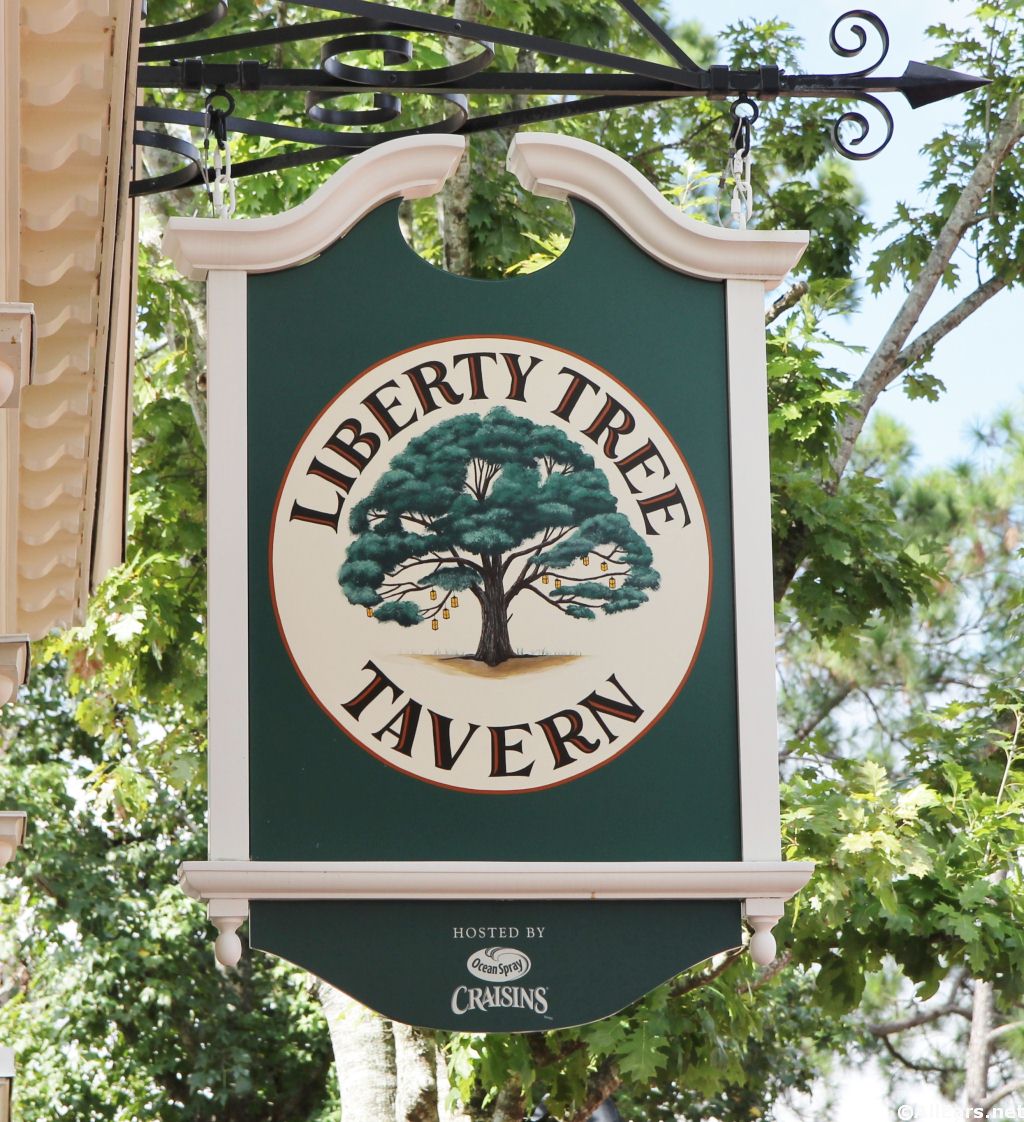 Columbia Harbour House – Counter service restaurant serving fish and chicken baskets, sandwiches, salads, clam chowder, chili and more.
Diamond Horseshoe – An Old West-themed "saloon", this eatery serves down-home food at "all you care to enjoy" table-service lunch and dinner.
Liberty Tree Tavern – A la carte lunches including entrees, soups and sandwiches. All-you-care-to-eat dinner beginning at 4 p.m.
Sleepy Hollow – Waffle sandwiches, funnel cakes, beverages.

Liberty Square Market – fresh fruit and other "grab 'n' go" items, including "jacket potatoes" (baked potatoes with toppings).
PLACES TO SHOP
Memento Mori – THE shop for Haunted Mansion merchandise!
Liberty Square Portrait Gallery – Located across from the Liberty Square Market. Silhouette drawings by artists.
Liberty Square Parasol Cart – have your parasol personalized.
Ye Olde Christmas Shoppe – Christmas gifts and decorations, Disney-themed and traditional.