As the holiday season is starting to pick up at Disney World, so are the CROWDS.
That's right! The week of Thanksgiving typically kicks off the busiest time of the year at the Most Magical Place On Earth, and this year is proving to be no different with high wait times, sold out park pass reservations, and even sold out Genie+. It's safe to say that high wait times are expected right now, however, there are some rides that are going to be busier than others… Today, we're going to talk about ONE.
Slinky Dog Dash is one of those Disney World rides that just ALWAYS seems to be posting an unbearably high wait. To make matters worse, it's one of the rides that will CLOSE for heavy rain, strong winds, or lightning. So, after the ride re-opens, the line is even LONGER. It's like an endless cycle.
During the holidays? Good luck, pal! It's one of the very few attractions where we genuinely believe your best bet is to purchase Genie+ or an Individual Lightning Lane.
Family coaster with spring-tailed spinoffs of Slinky, featuring two launches, camelback humps and Toy Story characters along the way.
No matter the time of day, you can expect these lines to be LONG during the holiday season.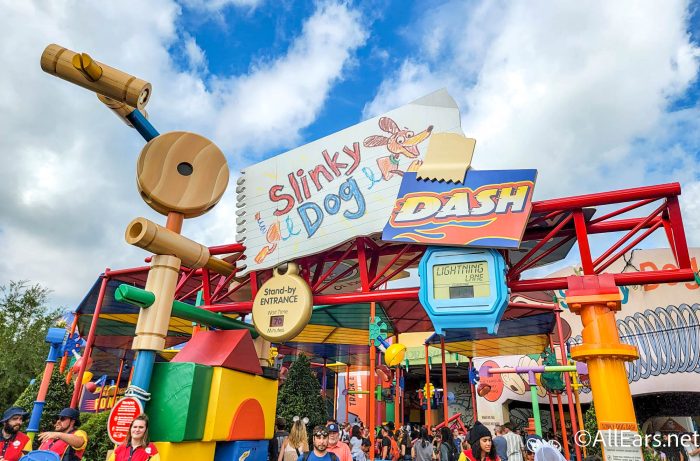 At 10:20AM on November 21st, Slinky Dog Dash was already posting a 120-minute wait, and the wait forecast for the rest of the day was expected to remain steady and then GROW. Of course, you could always test your luck and see if you could get on it later in the day, right before park close, but chances are — you'll still be waiting an hour or longer.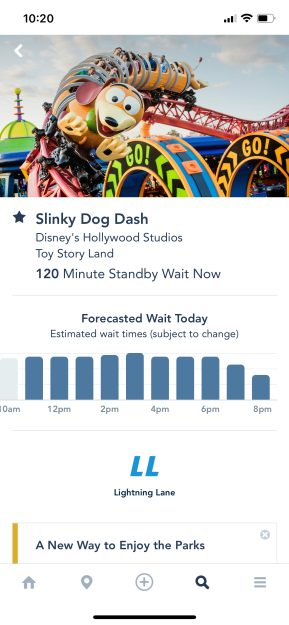 If you're visiting Disney World during the holidays, make sure to purchase Genie+ as soon as possible if you're hoping to utilize the service, considering that the service can and will likely sell out again. We'll be sure to keep you updated with more Disney news and tips, so make sure to follow along for more so that you never miss a thing.
Are you visiting Disney World this holiday season? Let us know in the comments!