TRON Lightcycle / Run's opening day is ALMOST here — but what is the ride about? Wait…TRON was a movie? How do I get on the ride — is there just a regular line?
You've got TRON questions, we've got answers. Today we're going through EVERYTHING you need to know before hopping on this brand-new coaster.
1 — Opening Date and Park Passes
TRON will open on April 4th, 2023. That's just a few short weeks away!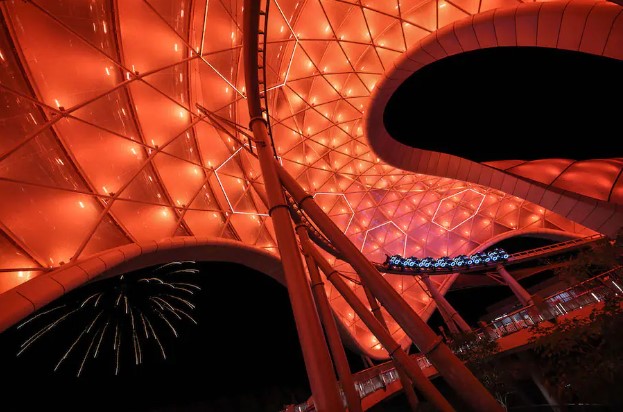 Currently, Park Passes for April 4th are FULLY available for those with Theme Park Tickets and those at Select Resort Hotels. Annual Passholder Park Passes for Magic Kingdom on that date, however, have already SOLD OUT. Of course, that is subject to change, but it's something to keep in mind for now.
Remember that to get into Magic Kingdom you WILL need a valid ticket and Park Pass. But, if you have a ticket with Park Hopping abilities and Magic Kingdom still has availability that afternoon you could theoretically hop to Magic Kingdom for the opening date (in that case, your best bet to get on the ride may be purchasing an Individual Lightning Lane — more on that in a second).
2 — Previews
Though TRON won't officially open until April 4th, some guests will get EARLY access to the attraction. Cast Member previews of TRON will take place from February 6th through March 3rd, 2023. Registration opened on January 30th and Cast Members can bring up to 3 guests.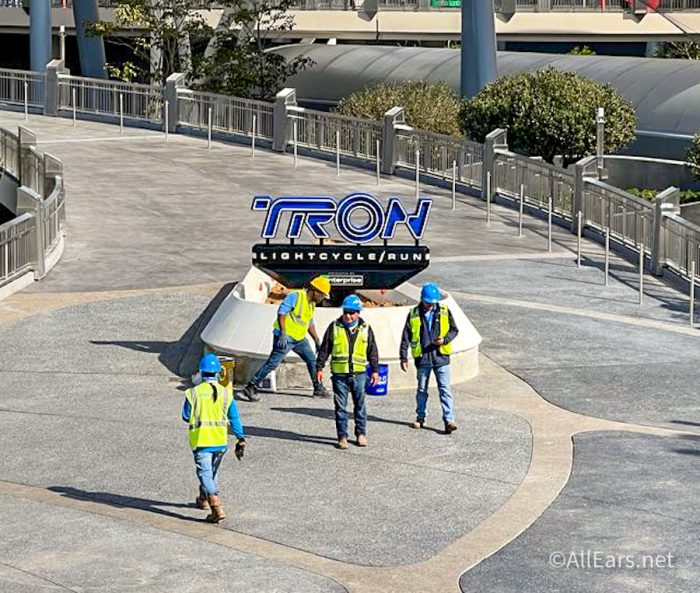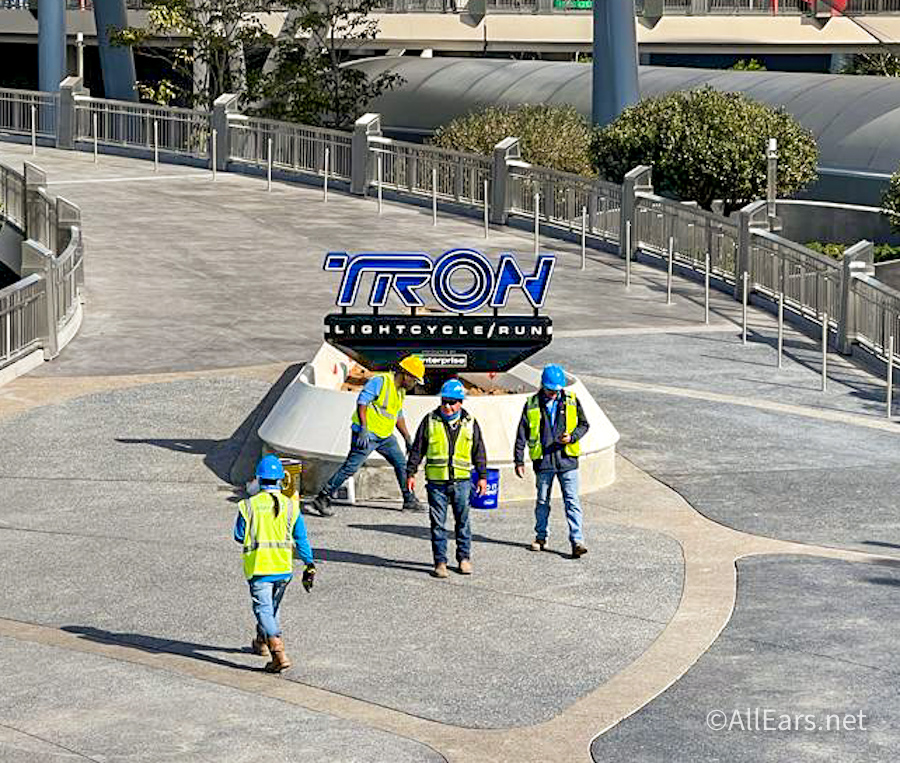 Annual Passholders and Disney Vacation Club members are also set to get special previews, but details on those have not yet been revealed.
If you're part of one of these groups, going on a preview day could be a great way to get on the ride without the stress of opening day crowds!
3 — What Type of Ride Is It? And a Height Requirement
Is TRON a classic dark ride? A spinning ride? Nope and nope! TRON is a high-speed roller coaster. When it opens it will be one of the FASTEST coasters at any Disney theme park in the world. So, you'll want to pack your sense of adventure!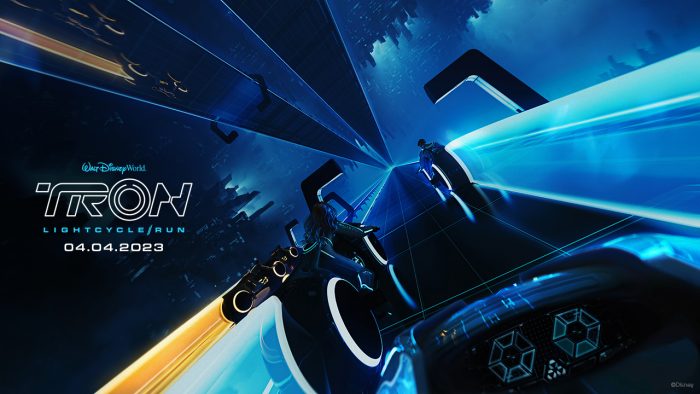 With the fact that it is a high-speed roller coaster comes a significant height requirement. Unlike some rides in Magic Kingdom that are safe for the whole family (including little ones) to enjoy, this is made for bigger kids.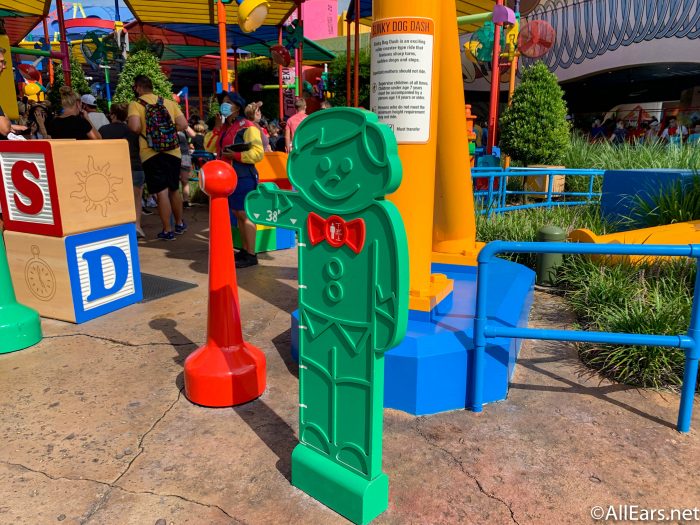 TRON will have a height requirement of 48 inches (122cm). For context, the only other Disney World theme park ride with a height requirement of 48 inches is Rock 'n' Roller Coaster in Disney's Hollywood Studios.
Be sure to measure those kiddos AHEAD of your trip so they aren't met with disappointment in Magic Kingdom.
4 — Virtual Queue
How do you get on the TRON coaster? Do you just wait in a regular line? NOPE! There will NOT be a regular standby line for TRON. It is critical that you know that the ONLY way to get on TRON will be to use the Virtual Queue (free) or buy an Individual Lightning Lane (paid). We'll tackle the virtual queue first.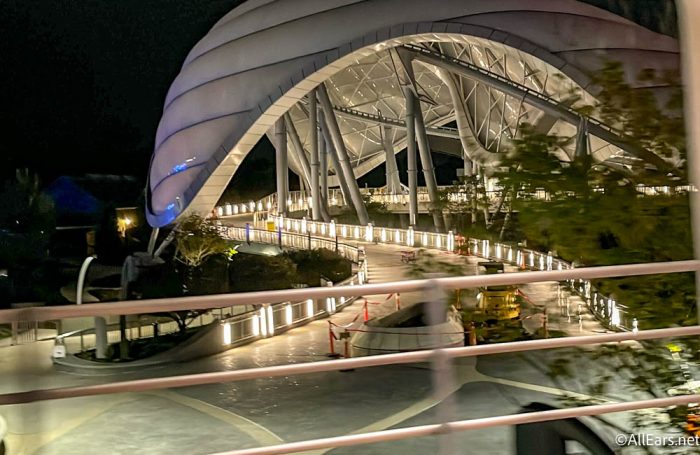 Here are the basics about the TRON virtual queue:
You'll join the virtual queue through the My Disney Experience app
Make sure you have downloaded the app, set up your My Disney Experience account, properly linked your park ticket, linked with or created accounts for all of your family and friends who will be traveling with you (and linked their tickets), and have the entire thing set up WELL in advance of your trip
Each guest can only enter the virtual queue ONCE per day during regular park hours

Boarding groups are limited, subject to availability, and not guaranteed

Disney warns "Not all boarding groups may be called to return, based on availability of the experience."
Remember that you'll need a valid ticket and Park Pass to get into Magic Kingdom!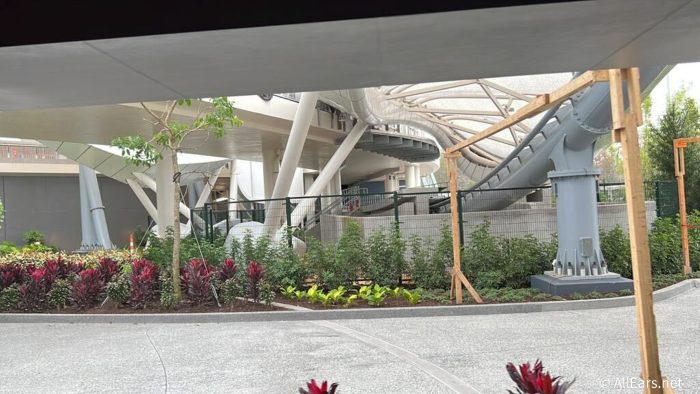 Thus far, Disney has NOT revealed at what times the Boarding Groups will be distributed each day. For EPCOT's Guardians of the Galaxy: Cosmic Rewind, virtual queue sign-up times are at 7AM (from anywhere as long as they have an EPCOT Park Pass) and 1PM (must be in EPCOT to join).
If that same schedule is carried over to TRON, it would essentially require you to have a Park Pass specifically for Magic Kingdom to get a virtual queue spot. Likely, you'll have to scan into Magic Kingdom before that 1PM sign-up time (if put in place), which is BEFORE Park Hopping begins at 2PM.
Again, Disney hasn't confirmed that 7AM and 1PM will be the virtual queue sign-up times for TRON, so that is all subject to change.
Also, note that there is NO charge to try and join the virtual queue.
5 — Individual Lightning Lane
Don't want to take your chances on a Virtual Queue? Your only other option to hop on TRON is to purchase an Individual Lightning Lane (pay-per-ride). In other words, TRON will NOT be available through the "standard" Genie+ service.
Instead, you'll have to pay separately to skip the virtual queue at this ride. You'll pay a single price to go through TRON's Lightning Lane (and ride the attraction without any need for a virtual queue) ONCE.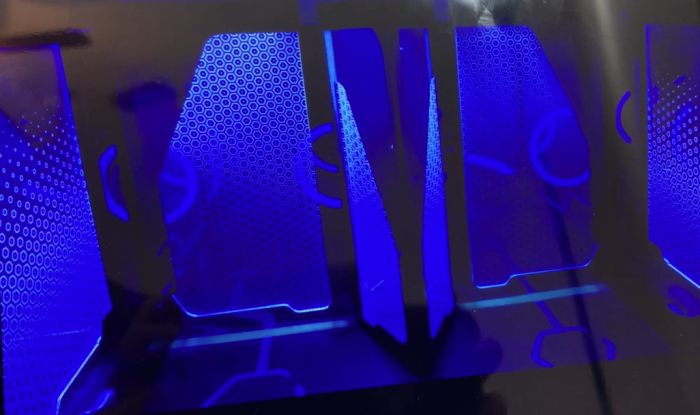 A few reminders about Individual Lightning Lanes:
They are subject to availability, subject to change or closure, and are not guaranteed
You can only buy a maximum of 2 Individual Lightning Lanes per person per day and they CANNOT be for the same ride
The price of an individual Lightning Lane varies by date, park, and ride (a.k.a. these are NOT free and they aren't always priced the same)
Disney World hotel guests and those staying at the Walt Disney World Swan and Dolphin and the Shades of Green Resort can buy a Lightning Lane starting at 7AM on the day of their visit
All other guests can buy a Lightning Lane when the park opens
Again, the purchase of the Lightning Lane only lets you ride the attraction ONCE by utilizing the Lightning Lane (a.k.a. old FastPass+ lane)
That early Individual Lightning Lane access for hotel guests is critical and could be a motivating factor to book a Disney World hotel for your next trip, so just keep it in mind!
6 — Lockers
Those who visit Universal Orlando often may be used to using lockers to stow their belongings before hopping on a ride, but TRON marks an important first for Disney World. At TRON, you will NOT be able to bring those larger bags and items with you onto the ride vehicles due to the way they are constructed.
Instead, the use of lockers will be required.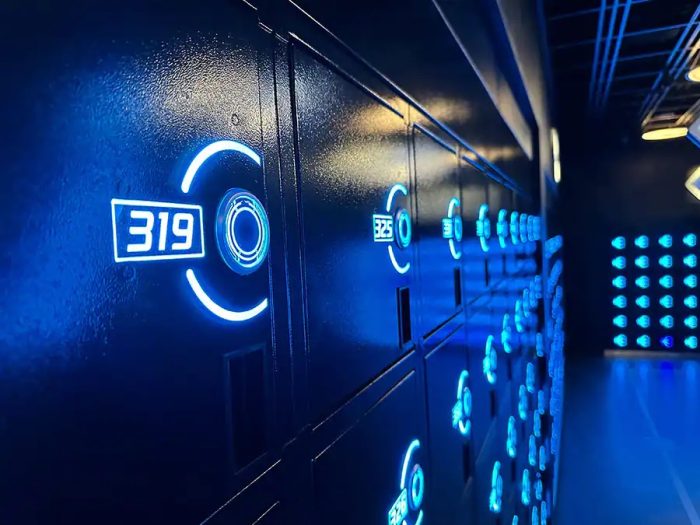 TRON will feature a "double-sided and digitized locker system" so guests can "store bags and loose items." The lockers are free and accessible via MagicBand, MagicBand+, or ticket media (or you can be provided with a card if you don't have anything to use to scan into the locker). You'll be able to lock and reopen your locker with a simple tap.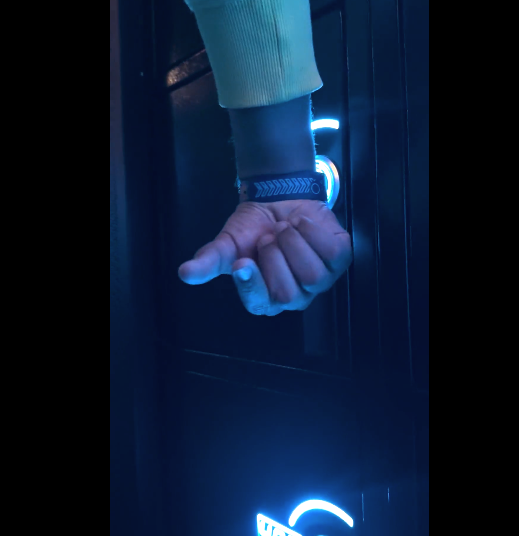 You will place ALL loose objects and hardware in the locker, along with other small objects you want to put away. The only smaller items that can travel with you are ones that fit in the small compartment located on the ride vehicle. It's small but can hold items like a cellphone, glasses, or wallets.
Because this is a newer process for those used to visiting Disney World, just be sure to allot a few extra minutes to your experience in your carefully planned schedule to give yourself time to stow away your items and pick them up.
7 — On-Ride Photo/Video
If you have to stow away your phone in that compartment you might be wondering just how you'll get the perfect selfie or video to prove you went on TRON (photos or it didn't happen, right?!). Not to worry! Disney has shared that an on-board photo and video are coming to the TRON ride!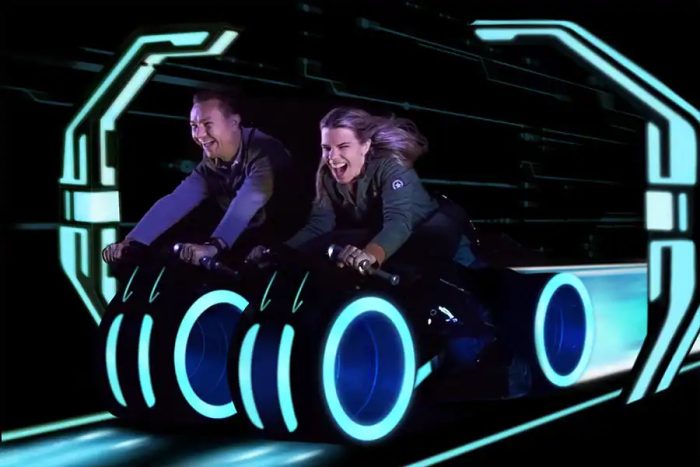 You'll be able to preview the on-board photo and video, and it will be "automatically linked to your My Disney Experience account."
If you'll be using a mobile device to link your photo, make sure you:
enable Bluetooth® for the My Disney Experience app before riding
ensure you've logged into the My Disney Experience app sometime earlier that day,
keep your device out of low power mode
Make sure your mobile device boards your Lightcycle with you and is safely stored in the small Lightcycle compartment to use this method.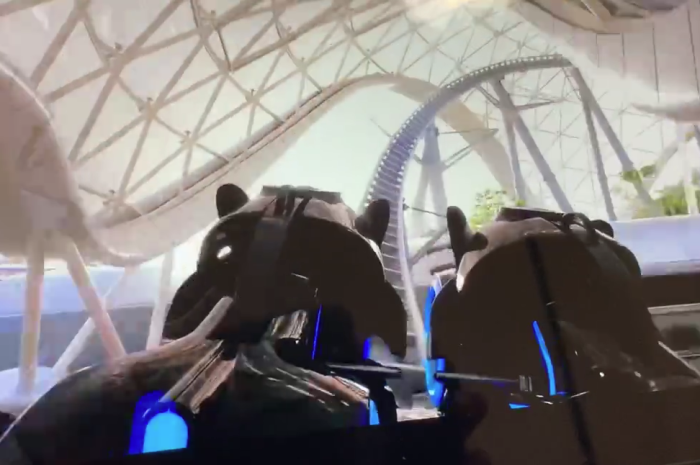 Alternatively, you can wear a MagicBand or MagicBand+ (make sure that MagicBand+ is fully charged just in case!) that is linked to your My Disney Experience account. Remember to link that MagicBand (or MagicBand+) AHEAD of your ride on TRON.
8 — Seating Styles
By now you've likely realized that the seating style on TRON is not really like any other coaster you've seen in Disney World. Perhaps the closest comparison is to the ride vehicle for Avatar Flight of Passage, which is in a bike style as well.
So, let's go over the basics. Most of the vehicles on the TRON coaster are designed in a bike style.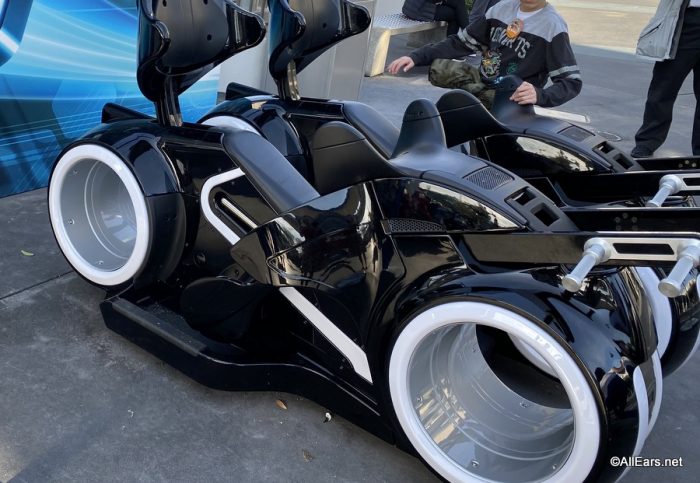 You will sit on the vehicle as you would sit on something like a motorcycle (sort of), but instead of putting your feet straight down and resting your weight on something like a pedal, there are specific rest spots where you'll place your knees/legs. You will bend your leg at the knee and place your leg into the rest spot.
Then you'll lean forward to hold on to those handlebars, and the seat back will fold down to hold you in place.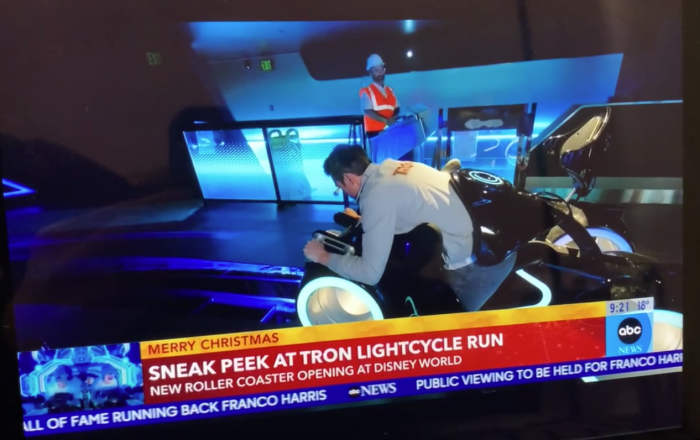 But, the bike-style seat isn't the only option. There is a seat option available for this ride that is more of a typical upright roller coaster-style seating. It has your typical lap bar.
Most guests will ride Tron leaning forward as if in a Light Cycle. These guests are secured with a backrest that presses forward.

There is a normal upright roller coaster seating option too. Traditional lap bar seating, in the last car. pic.twitter.com/fMynwH4jeJ

— bioreconstruct (@bioreconstruct) December 10, 2022
This adaptive seating could be good for those who may not fit in the bike-style seats or have a disability that prevents them from comfortably sitting in those bike-style seats. Whatever the reason, know that this alternative seat style is available, just be sure to discuss your need for this type of seat with the Cast Members at the attraction.
9 — What Is the Ride Actually About?
So it's a cool coaster that'll go pretty fast and have bike-style seating. But what is TRON Lightcycle / Run actually ABOUT? Good question!
According to Disney, you'll be leaving the "real world behind" to join Team Blue on their quest across the Grid. The Grid is the "dark, computerized world with no horizons from TRON."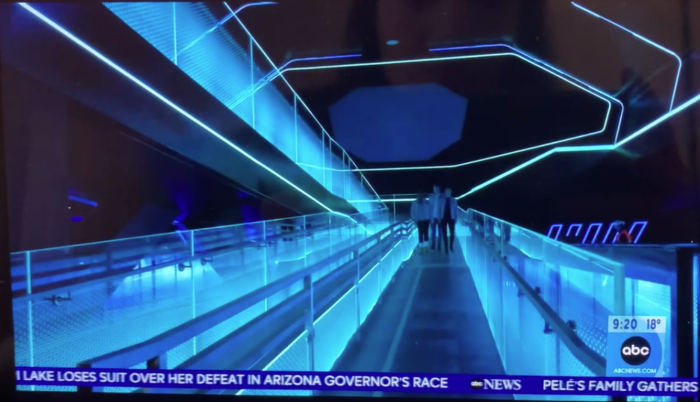 You'll be climbing aboard your own Lightcycle (that's the name of the bike-style vehicle) to "take off on a high-speed adventure." But you're not just running around the Grid for no purpose — as part of your adventure you'll be racing against "the Grid's most menacing Programs."
Your mission? Surge past the Programs, cross through 8 Energy Gates, and "secure your team's victory—so you can survive to race another day." No pressure or anything.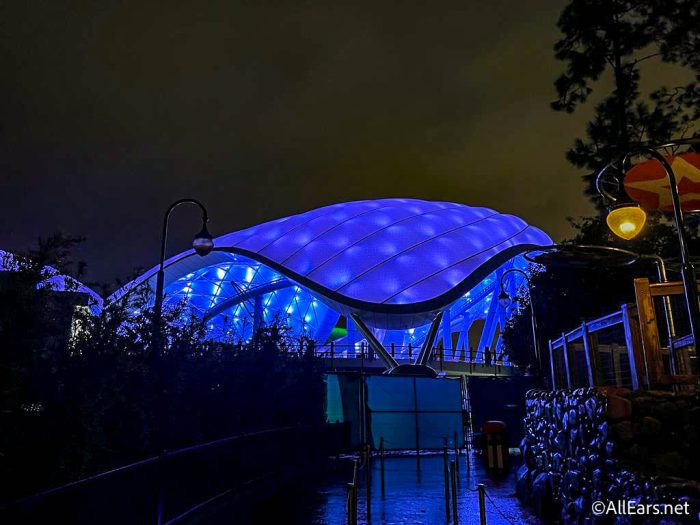 So there is a brief overview — essentially you're entering a digital world, racing against some tough Programs, and trying to win so you can live to race another day. But where does this all come from? We have answers…
10 — Why Am I on a Bicycle-Style Seat? Wait…TRON Was a Movie? — The TRON Basics!
In case you aren't aware, TRON Lightcycle / Run isn't an "original" attraction idea like, say, The Haunted Mansion. It is based on the TRON film franchise. Let's start with the original.
The original TRON film was released on July 9th, 1982. The film follows Flynn, a "young computer genius." Flynn believes that an ENCOM executive, Dillinger, has stolen video game programs that he wrote, so he breaks into the ENCOM computer looking for evidence of the theft. That's where things get intense.
Dillinger's Master Control Program ("MCP") MUST stop Flynn from finding evidence of the theft so he blasts Flynn into the MCP's own computer dimension.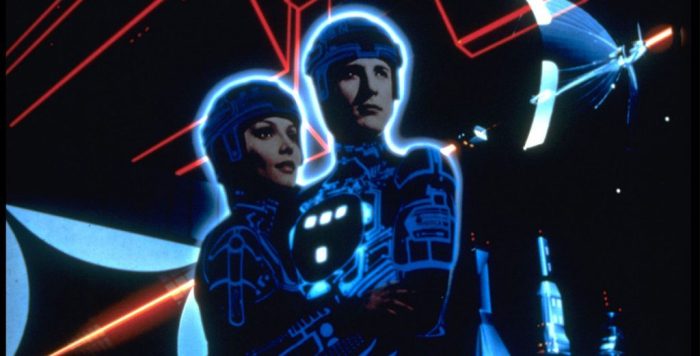 Flynn wakes up and is suddenly in a digital world. Within this world, he meets computer programs who are essentially the "alter egos of the programmers who created them." (D23)
Flynn is then "sentenced to die on the video game grid." He gets placed into this competition where programs hop onto Lightcycles (hey, that's where the ride comes from!) to race on what looks like a grid with various boxes. But here's the problem — this is no ordinary race. If your bike crosses the line of the bikes near you — it's game over. And not in a fun, 5 extra lives way.
But Flynn somehow makes it out of the race alive! Together with TRON (an "electronic security program"), he's able to escape and works to destroy the MCP and return to the "real world." Does he make it? You'll have to watch the movie to find out! (Though our summary of TRON Legacy below may give some of it away!)
What is really important about the first TRON film is that it was the "first motion picture to make extensive use of computer imagery," particularly to create a three-dimensional world. The "electric world" was shot at the Disney Studio in Burbank. The film didn't perform as well at the box office as Disney had hoped, but it did go on to inspire some popular video games and ultimately another film.
That's how we get to TRON Legacy. TRON Legacy continues the story of the original film by making Sam Flynn ("Sam") (the son of Kevin Flynn from the original film) the main character. Turns out Kevin Flynn ("Flynn") (who was at that point regarded as "the world's leading tech visionary") disappeared mysteriously at some point and Sam has been haunted by it ever since.
Sam ends up finding a strange signal that seems to be sent from the old Flynn's Arcade. Sam figures this is a signal that could only come from his father. And, upon investigating, Sam finds himself pulled into the digital world of TRON!
Turns out Flynn has been living in the digital world for 20 years! He had been working on creating the perfect system, with the help of Clu (another program within the digital world) and Tron. They discovered some algorithms that had the potential to help the "real" world in important ways. But Clu turned against Flynn, destroyed the algorithms, and has become a corrupt ruler. And Flynn had been stuck in the digital world as a result.
Sam, Flynn, and Flynn's "fearless warrior" Quorra work to escape the cyber world Flynn created, which has become WAY more advanced than the world we saw in the first film.
But, of course, Clu is working to prevent their escape. What Clu wants is to escape into the real world to take his ideas of a perfect world beyond the digital frontier. He could potentially get there by stealing Flynn's identity disk — that circle piece you'll see on the backrests of the attraction.
We won't ruin the ending of this film, but suffice it to say there's lots of action and excitement (and a pretty epic soundtrack featuring Daft Punk too!).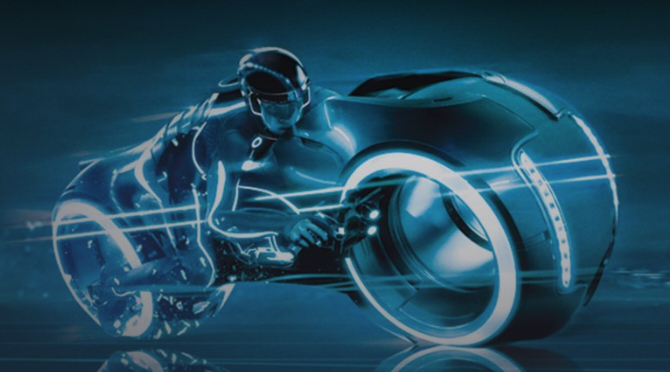 TRON also went on to inspire an animated show called TRON Uprising. This follows the story of a young program called BECK who becomes the "unlikely leader of a revolution against a corrupt regime." His mission? To free his home and liberate his friends from Clu!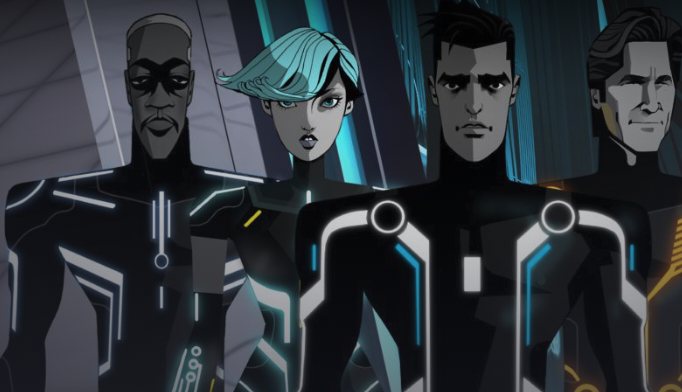 And Disney is reportedly working on another TRON film, a sequel to TRON Legacy, that will reportedly be directed by Joachim Rønning. Disney is in "early negotiations" with Jared Leto to star in the film. So the TRON fun may continue.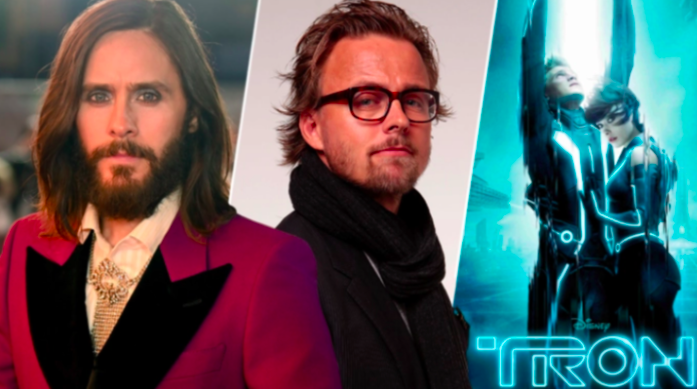 Those are very basic overviews of the films and shows but hopefully, this gives you a better feel for the lore behind these stories. The Lightcycles are part of unique battles on the Grid. The discs are identity discs that contain essential information about a program. And the programs you're racing against in the attraction have been described as "menacing" so they could simply be trying to beat you to survive another day, or they could be inspired by ones that serve at the mercy of the MCP (from the first film) or Clu (from the second film).
Want to learn more? You can watch both the TRON films and the TRON Uprising show on Disney+ right now!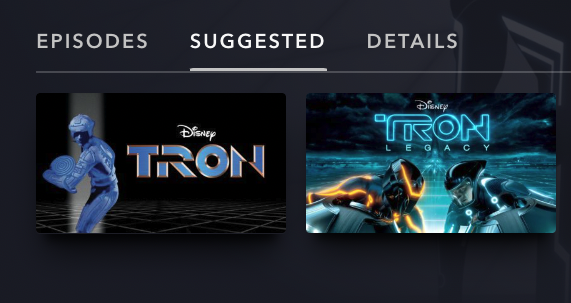 We'll continue to watch for updates on the TRON coaster, so stay tuned for ALL of the latest information!
Are you going to ride TRON when it opens? Tell us in the comments!