The winter holiday season is one of the BEST times to go to Disney World.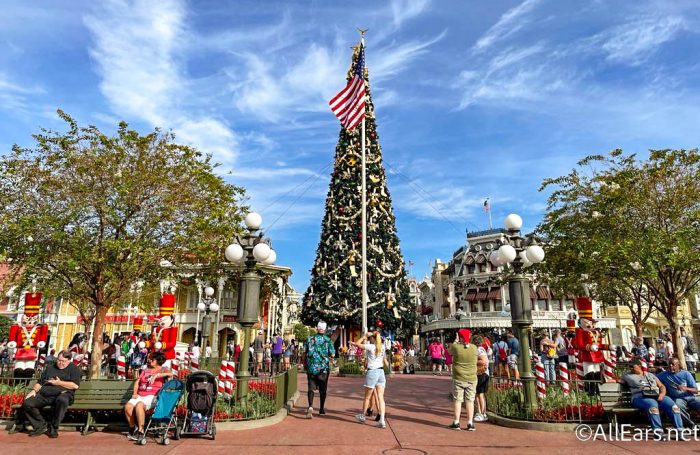 Well, if you ask us, it's one of the best times to do anything, anywhere. After all, who doesn't love a chance to be holly and jolly? We must admit, though… the holidays at Disney World are just extra special. If you and your crew are headed to Disney World for the holidays this year, keep on reading for some easy, affordable outfit inspiration!
DISCLOSURE: This post may contain affiliate links, which means when you click a link and make a purchase, we receive a commission.
If you're hoping to match with your family this Christmas as a fun way to already have your outfits planned, OR if you're hoping to snap the perfect holiday card photo of your fam looking all matchy-matchy, these 24 Disney-inspired holiday tees on Amazon will have you covered. Each of the shirts in this post come in adult, youth, and toddler sizes. Let's go!

First, let's start off strong with some holiday tees that feature Mickey and friends!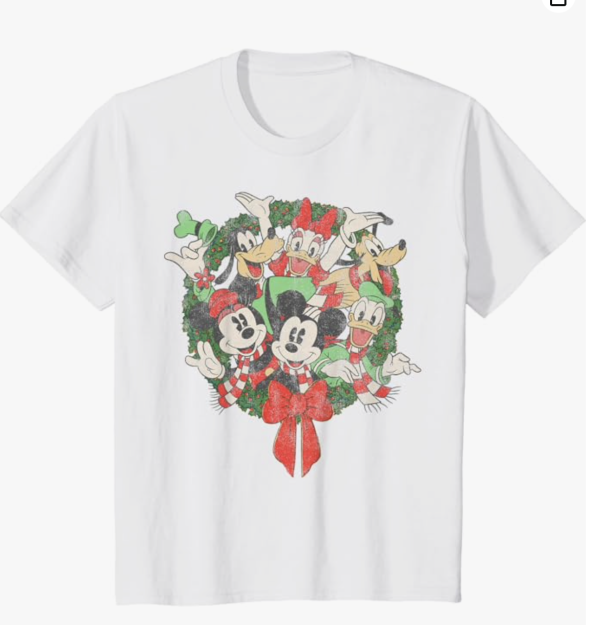 This shirt features the whole gang in matching Christmas attire surrounded by a wreath! It's white, so it'll go with anything.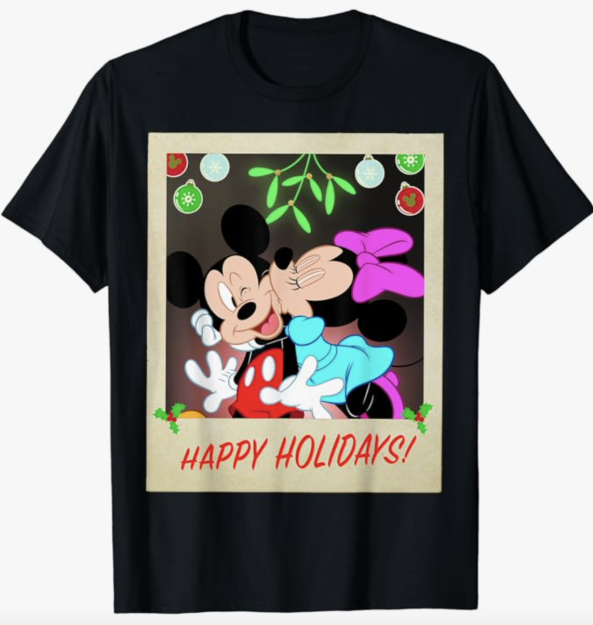 This one features Mickey and Minnie sharing a kiss beneath the mistletoe — captured in a polaroid photo!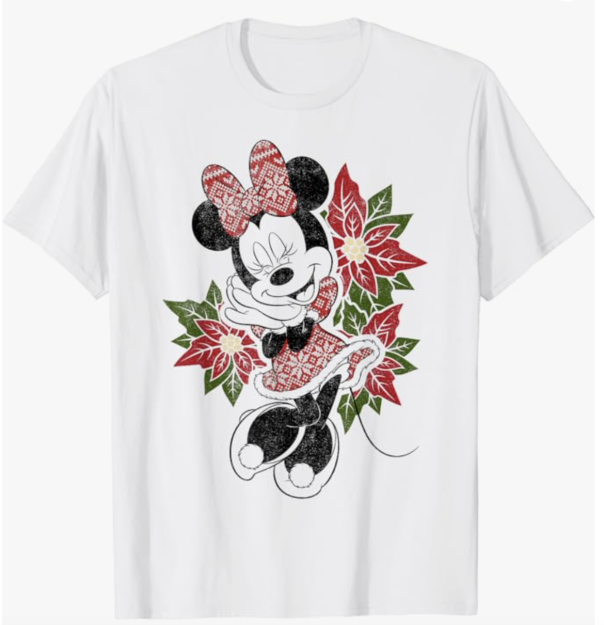 This white tee features Minnie in her holiday outfit surrounded by some Poinsettias.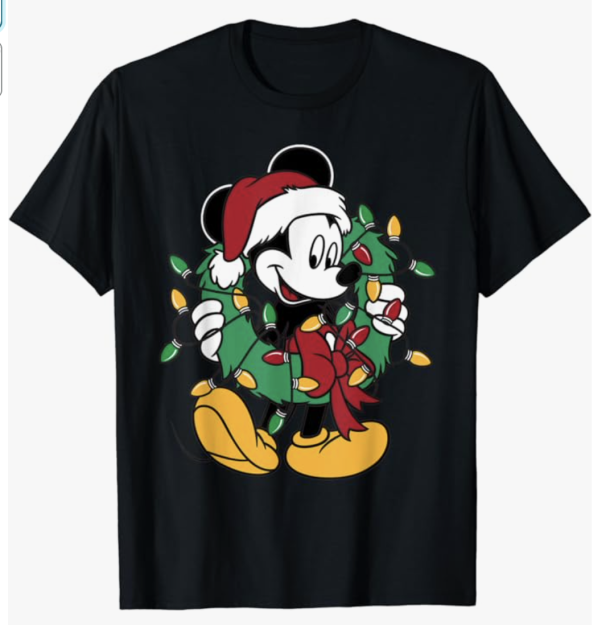 This one shows Mickey wrapped up in Christmas lights and a wreath! How cute is he?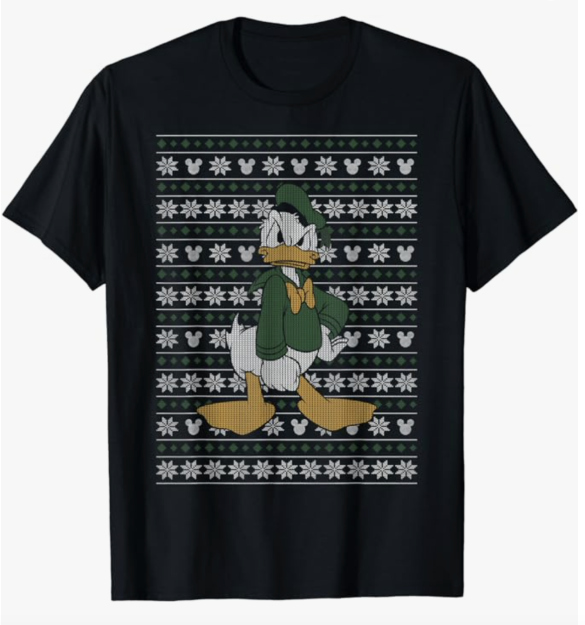 It isn't Christmas without an ugly sweater, but it might be too hot to wear those at Disney World. This tee featuring Donald might be the next best thing!
This tee features Mickey and friends gathered around the Christmas tree, decorations at hand!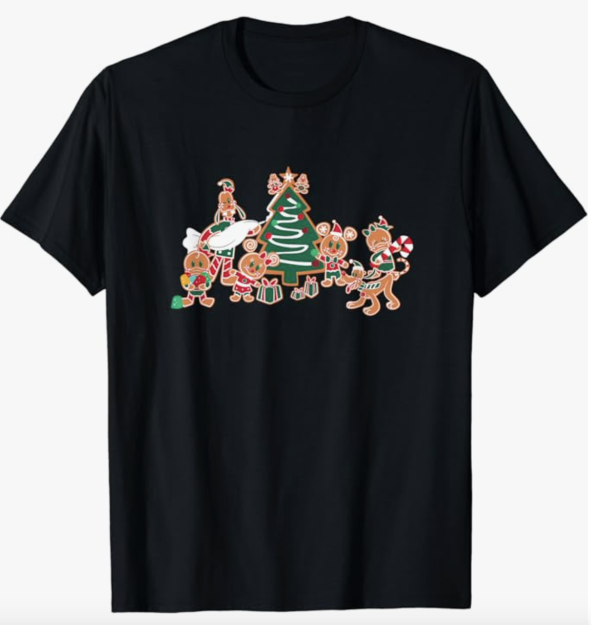 This shirt shows Mickey and the gang as adorable little Gingerbread people! How cute!
Alright, folks. That's all for the Mickey and Friends shirts. Now, we're headed to a holiday celebration in a galaxy far, far away. These shirts could be ideal for park days this holiday season at Disney's Hollywood Studios or if you'll be attending Jollywood Nights. Let's go!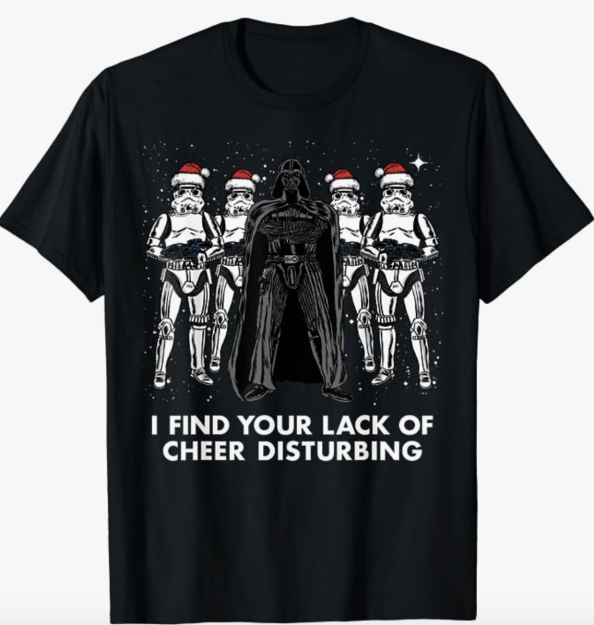 This shirt features Darth Vader and some Stormtroopers, and says, "I find your lack of cheer disturbing." If the Empire can sport some holiday cheer, so can YOU!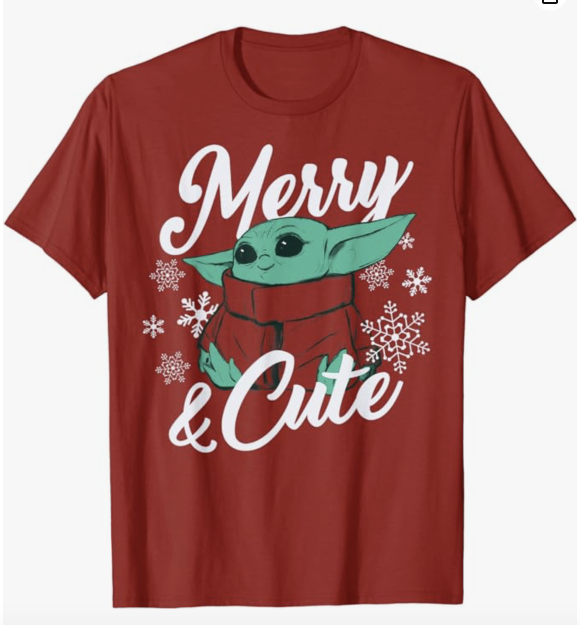 This shirt features Grogu and a lot of snowflakes, and will definitely have you looking merry and cute.
What's more merry than a wookie wrapped up in holiday lights?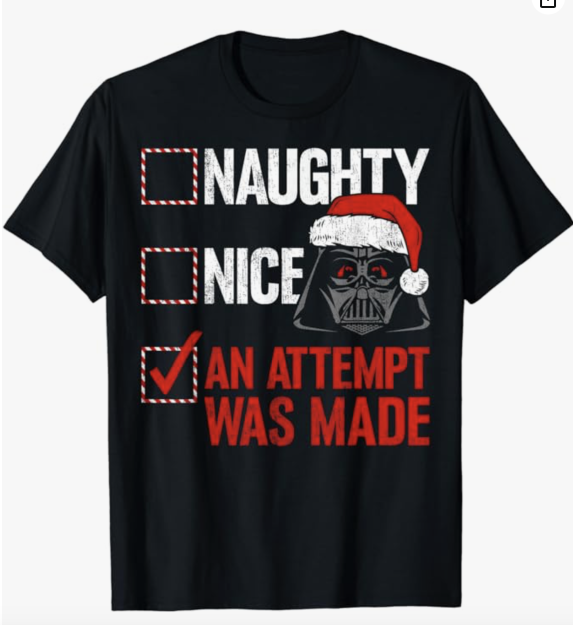 This shirt might be ideal for your Star Wars-loving mischief makers.
Okay, that's all of the Star Wars stuff. Now, we're headed to Hawaii for a different kind of white Christmas. Yep, these shirts are all about STITCH.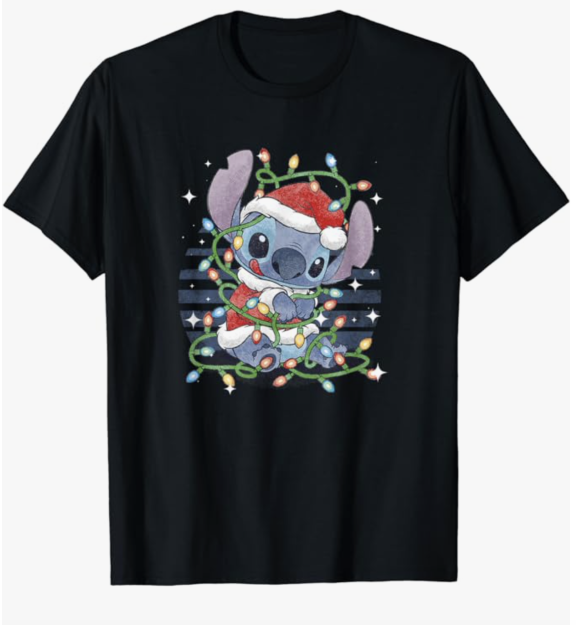 We think Stitch looks adorable here bundled up in his Santa costume and Christmas lights.
This shirt features Stitch getting into some holiday mischief and says, "Dear Santa, I can explain."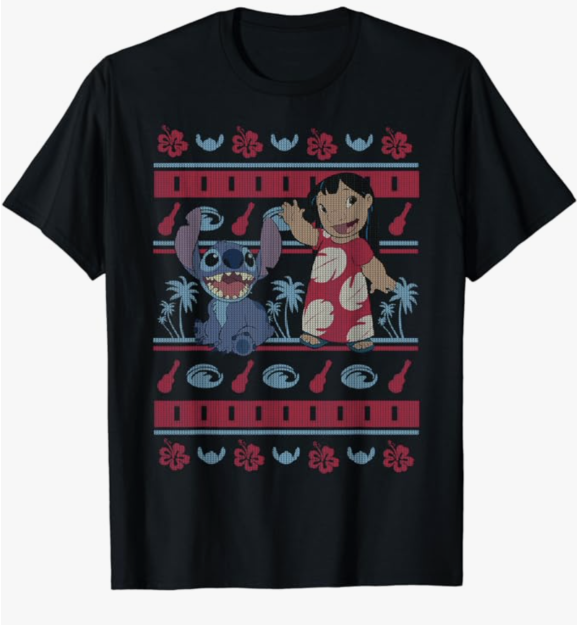 This tee is a very Hawaiian take on a classic Christmas sweater!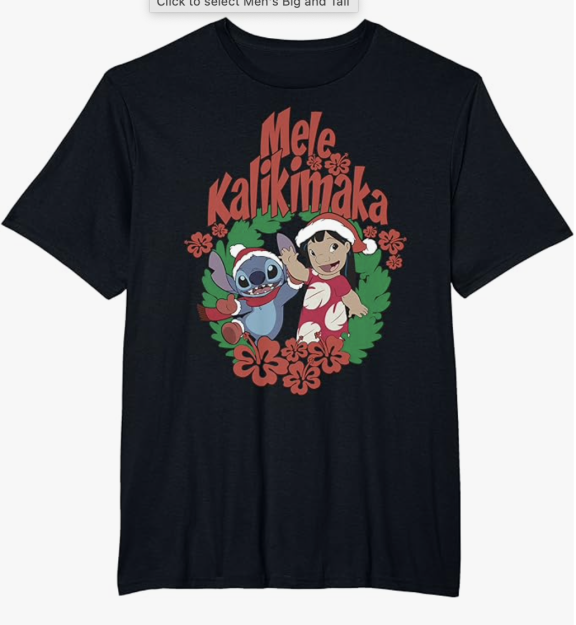 'Mele Kalikimaka is Hawaii's way to say Merry Christmas to you!' Great, now that song is stuck in our head. It can also be stuck in your head during your park day if you grab this tee!
Next up, we're checking out some Pixar tees!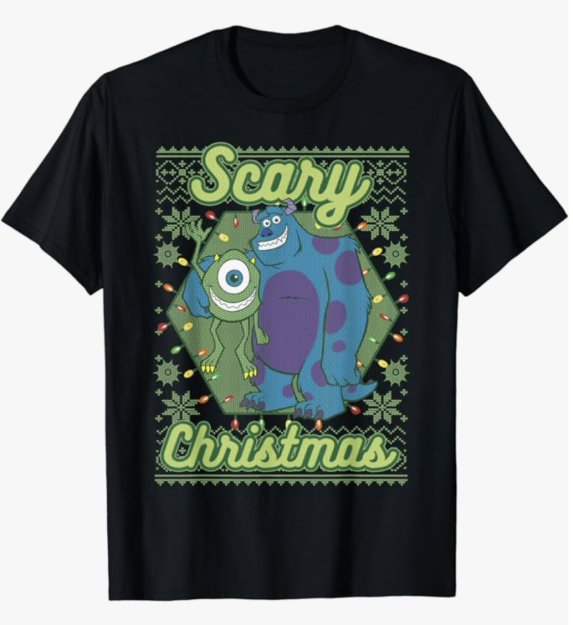 This tee resembles a classic ugly Christmas sweater and features Mike and Sully!
This tee features two of our favorite robots, Wall-E and Eve, wrapped up in Christmas lights.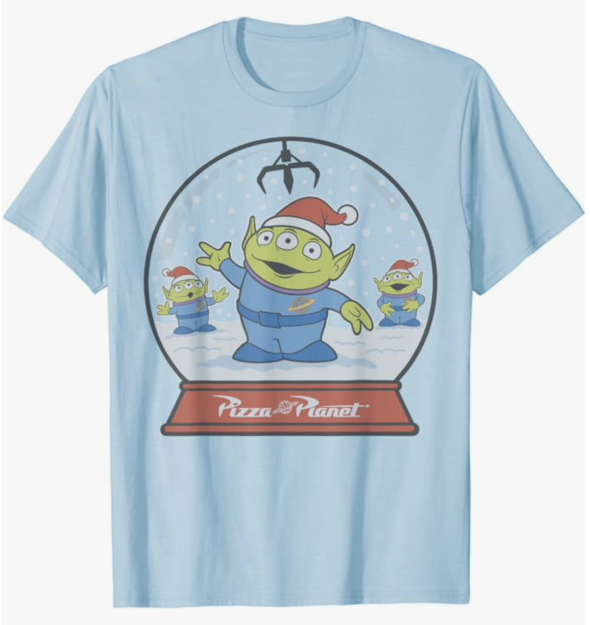 The Pizza Planet aliens have traded the typical claw machine for a snow globe! This might be our favorite out of the Pixar tees.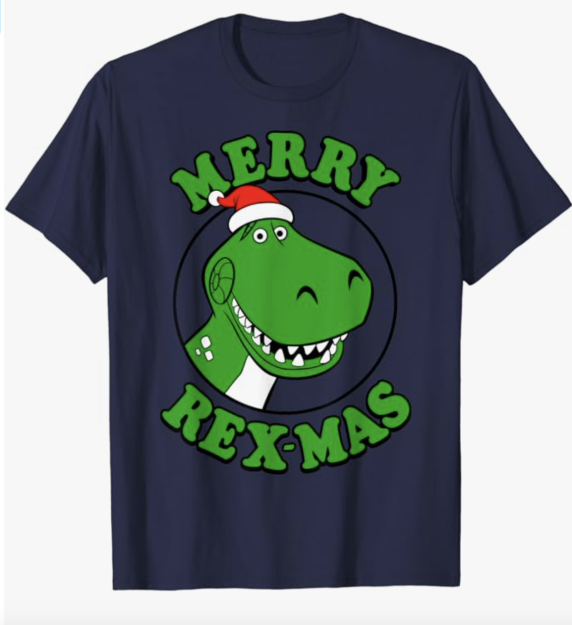 Nothing is more adorable than a holly and jolly Rex!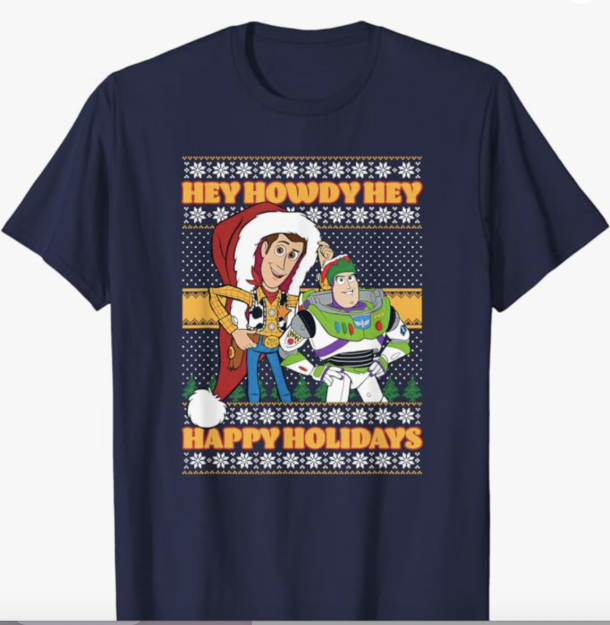 Another ugly sweater! This one features Buzz and Woody.
For the last set of Christmas tees, we'll be focusing on general, magical DISNEY! Let's go!
This tee is a great way to celebrate the holidays while repping Pixie Hollow!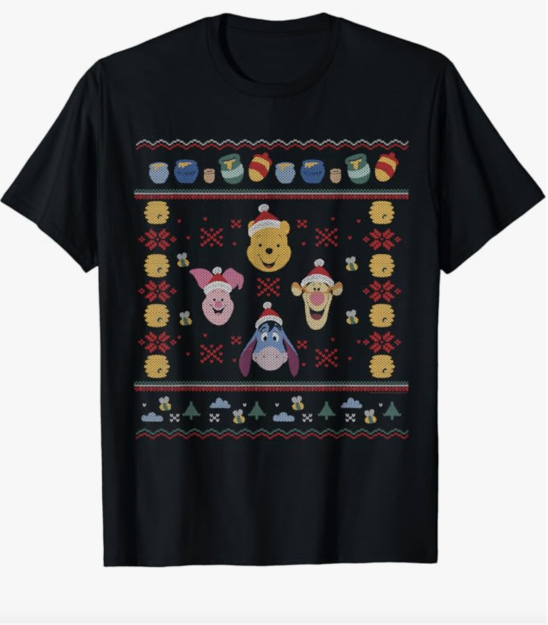 This ugly sweater tee shows our favorite pals from the Hundred Acre Woods!
This Disney Princess-inspired tee shows off a wish list that we have a feeling is pretty similar to your own.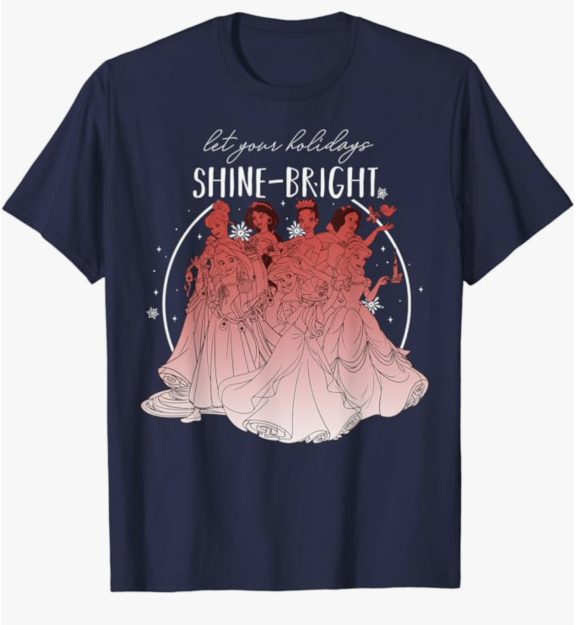 This tee shows off a lot of the classic Disney Princesses and says, "Let your holidays shine bright."
Whew! That's an advent calendar's worth of holiday tees. We'll be sure to keep you updated with more Disney news and merchandise, so make sure to follow along for more.