It's spooky season, and we're starting to think about some scary things we've seen in Disney World.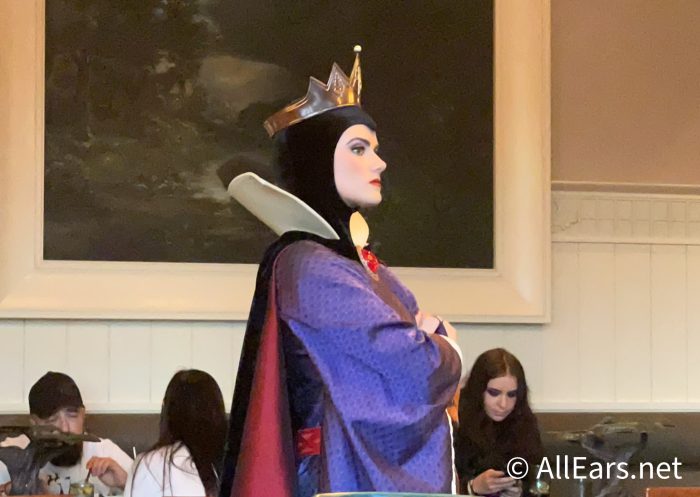 Granted, we've seen some pretty scary things at Mickey's Not-So-Scary Halloween Party. We've also seen some scary-looking Halloween snacks. However, sometimes characters are scary, including those in Disney World.
We recently asked you, our readers, about the characters that scare you the most, and we were surprised when some of you mentioned characters at Disney World. We're even more surprised by how many of you said that Figment scared you!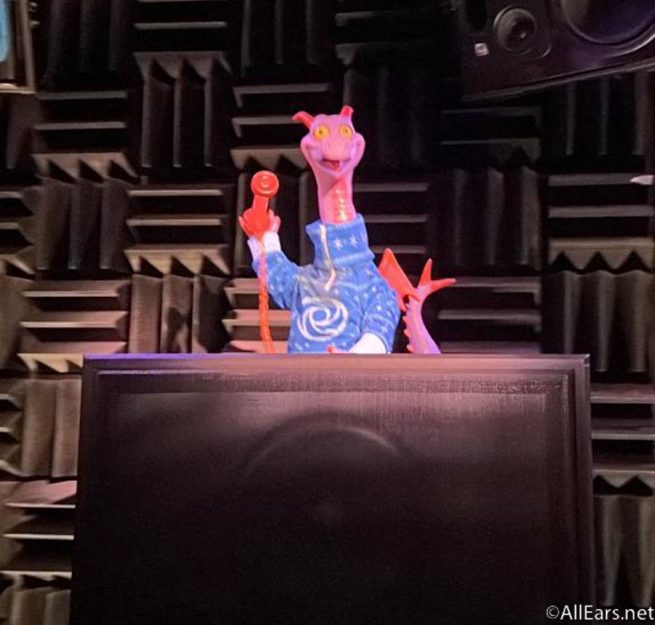 Now, we get that Figment's new meet and greet look isn't pleasing EVERYONE, but is he really that scary?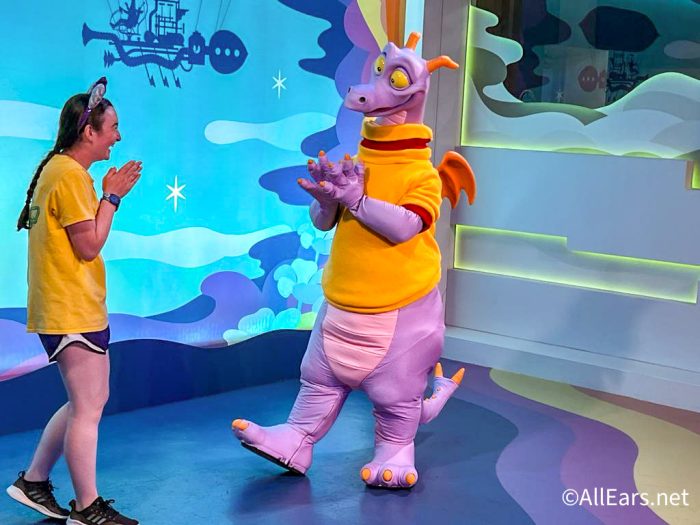 However, several of you, including Stephanie, Christy, and Melissa, did not hesitate to say that Figment was the Disney character that scares you the most. Maybe it was the Figment Popcorn Bucket fiasco from a few years ago that did it.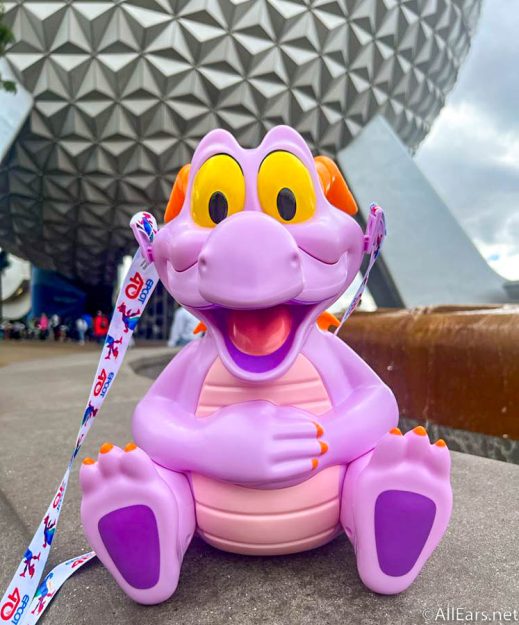 Another reader, Barbara, mentioned that the "Mad Hatter from character breakfasts" was scary. Okay, so we can kinda' get it — the Mad Hatter is a very chaotic character and he is well…quite mad. We love bumping into him at Magic Kingdom, though — we think he's really funny. But maybe, just maybe, his appearances could be a little traumatizing to some.
We were also surprised by how many people are freaked out by the dolls in "it's a small world." Okay, maybe we're not THAT surprised. There are all kinds of weird urban legends about the dolls that make up quite a few fun Disney World horror stories.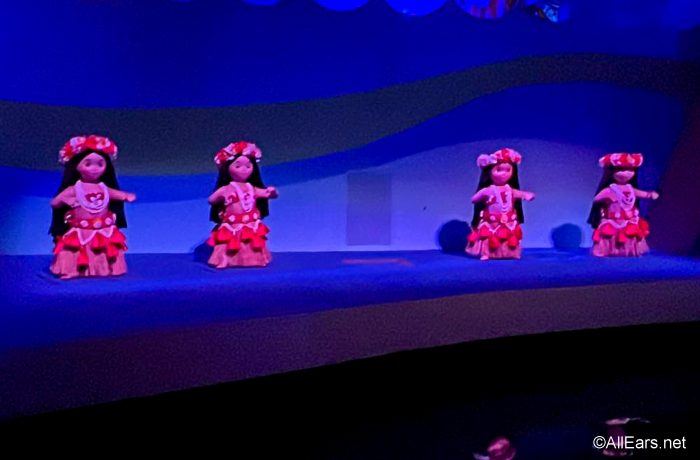 Singing dolls? Well, yeah, that's a little creepy. AllEars readers Kenny, Allison, and Donna all agree.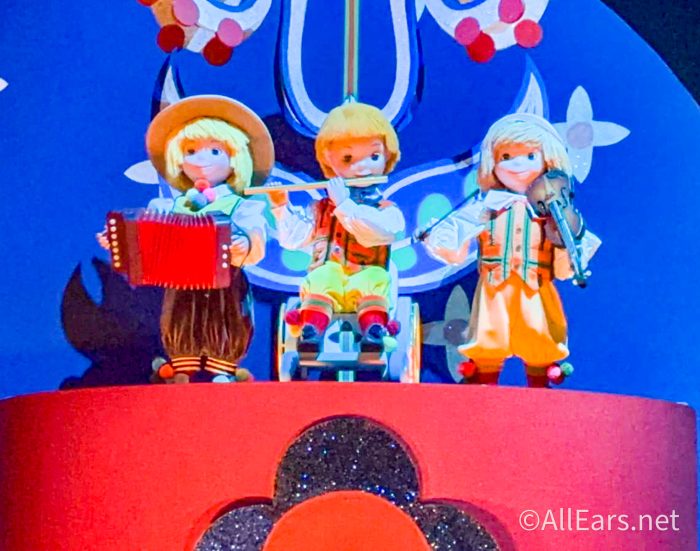 Of course, when we're talking about scary Disney characters, we HAVE to talk about one of the most wicked Disney villains to have ever walked the streets of Disney World: the Evil Queen.  AllEars reader Alyssa summed it up when she said, "She is fierce." One of our readers, Catherine, even posted a photo of the Evil Queen with some slightly terrified children at Storybook Dining at Artist Point.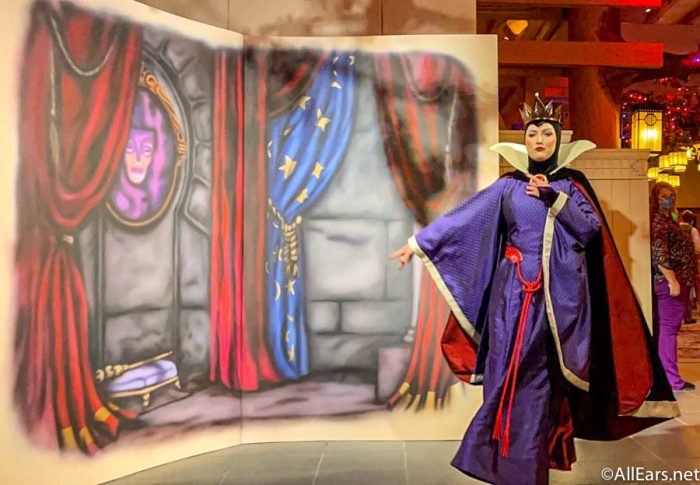 AllEars readers Stephen, Jennifer, Jenny, and David agreed, with some mentioning the Evil Queen in her hag form (to quote our readers, "Yikes!").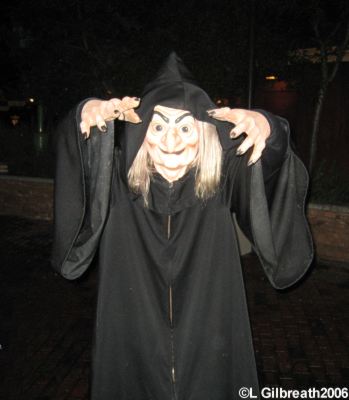 So now we know which Disney World characters frighten our readers. We think this guy, though, might make the list soon when he arrives in the Haunted Mansion later this year.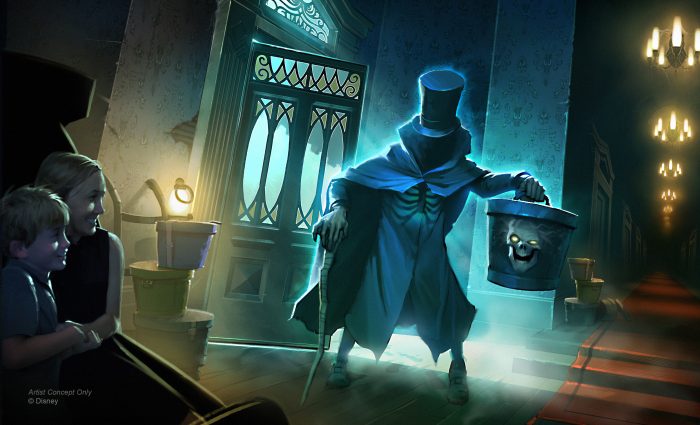 Check back with AllEars again soon for more Disney news!
What Disney World character scares you the most? Let us know in the comments!