It's not all bubble wands and pixie dust at Disney World and Disneyland, and believe it or not, there are some pretty weird and creepy things that go on, too.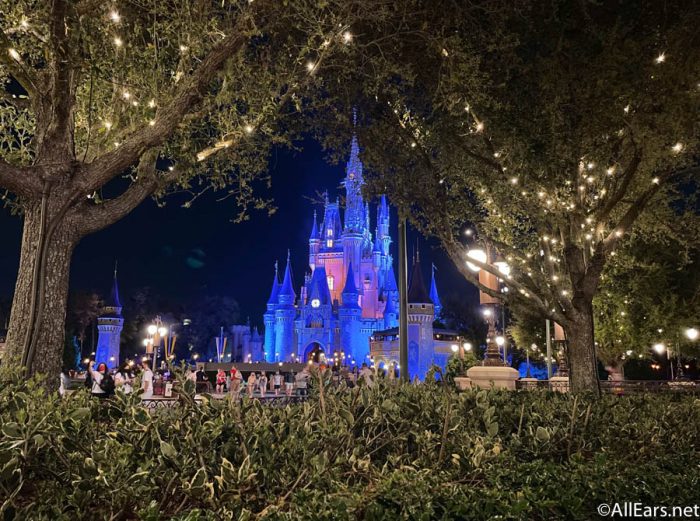 From rides with characters who have a spooky past to a rather interesting item that many Disney fans choose to bring to the parks and everything in between — we're covering some Disney stories that you probably don't hear much about when you're visiting the parks! Let's get to it!
These Disney Stories Are Guaranteed To Freak You Out
Ashes Are Scattered Throughout the Parks
Disney is a place where families and friends go to make lifelong memories, and some people choose to honor those memories by laying their loved ones to rest inside the parks. Yup, we're talking about ashes. According to Insider, it's pretty common for Disney to have to deal with park guests scattering the remains of their loved ones inside of the parks. In fact, they say that it happens at least once a month, with the most popular place being inside the Haunted Mansion attraction.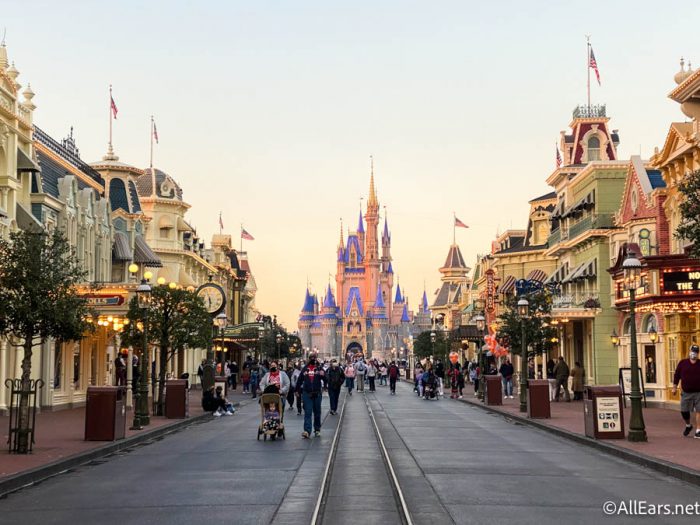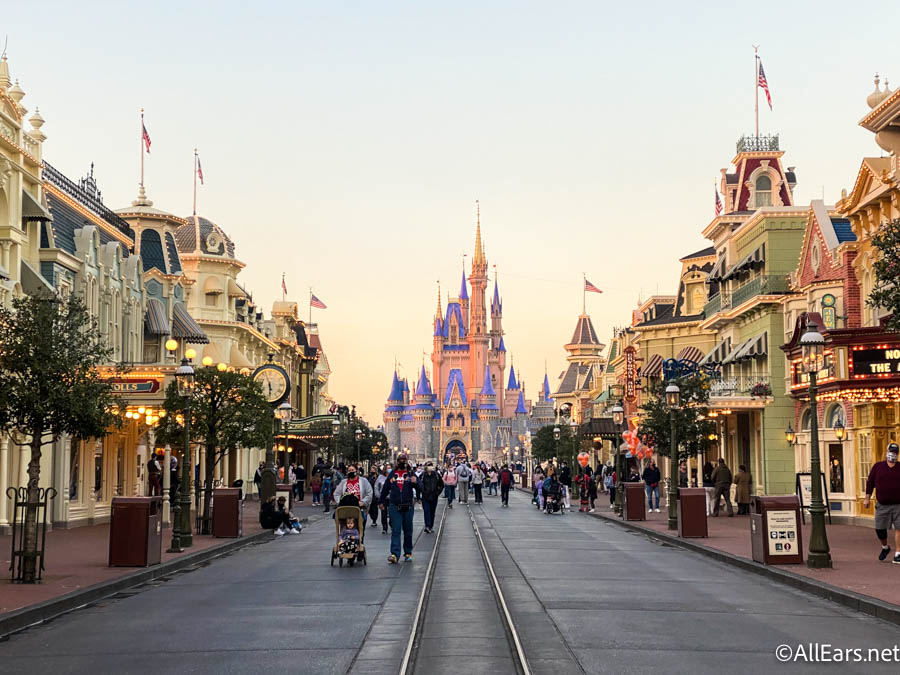 The scattering of remains is against both state laws and Disney guidelines, and, the ashes are quickly cleaned up by Cast Members to avoid health issues once they're discovered. So you won't really stumble upon ashes as a park guest, but it's a little macabre to think some guests have tried to make it so.
A REAL Ghost in the Haunted Mansion
Speaking of the Haunted Mansion, what happens to all those remains that are dumped inside the attraction? Well, some believe that the spirits stick around to haunt the ride. According to the OC Register, it is believed that a young boy haunts the ride at Disneyland.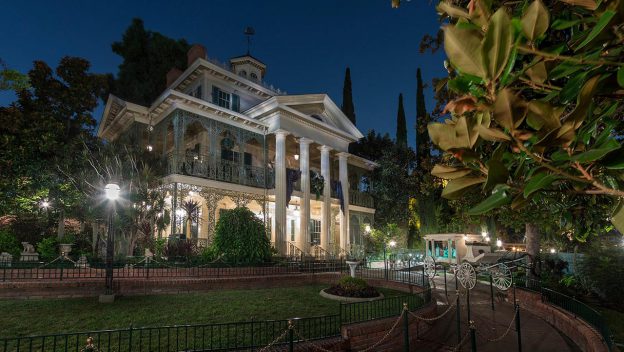 The story goes that the young boy's mother spread his ashes in the ride after he passed away at a young age, but that wasn't his wish. His soul now lives inside the ride, where he has reportedly been seen by Cast Members and park guests crying at the end of the ride.
A Trouble Causing Ghost in Pirates of the Caribbean
Disney World is believed to be the home of another ghost named George.  According to Popsugar, George was part of the construction crew who worked on building the Pirates of the Caribbean ride, and he was killed one day on the job. But his spirit stuck around to lurk among all the pirates on the ride.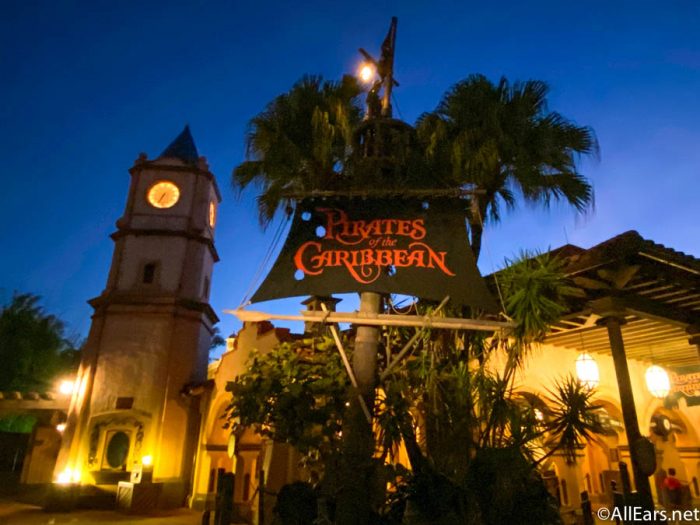 There is a lot of speculation about exactly where inside the ride the incident happened, but Cast Members will tell you that they must say "Good Morning, George" and "Good Night, George" every day, or else he will cause the ride to break down throughout the day.
A Spooky Doll That Demands Courtesy
As if the Tower of Terror in Disney's Hollywood Studios wasn't terrifying enough, there is one last scare at the end of the ride — a rather creepy doll is sitting among the dusty collection of items waiting to greet you.
His name is Caesar, and die-hard Twilight Zone fans will recognize him from the episode "Caesar and Me." In the episode, the doll manipulates his owner Jonathan West (the ventriloquist), making for some creepy happenings. Well, Caesar doesn't necessarily behave himself in his new home at the Tower of Terror.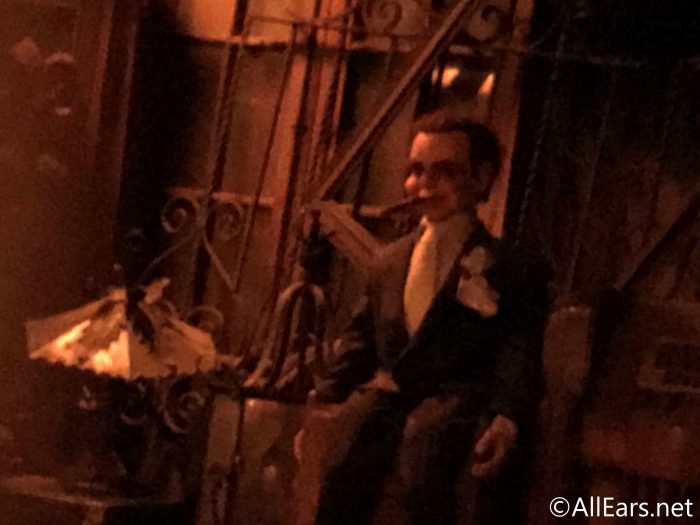 Like George, the ghost over at Pirates of the Caribbean, Cast Members working at Tower of Terror must say hello and good night to Caesar every day, or he will cause trouble around the attraction.
Story of Constance Hatchaway
Could you imagine knowing someone whose husbands keep mysteriously dying as the wife continues to get wealthier? Well, that's the story of Constance Hatchaway in the Haunted Mansion attraction. If you're not familiar with Constance, she is the blushing bride that you stumble upon in the attic on your journey through the Haunted Mansion. And all those portraits with disappearing heads? Yeah, that's all of her husbands that have "mysteriously" died, making her richer and richer.
If it's not creepy enough to pass her as she stares into your soul saying "'til death do us part" on the ride, there are a few extra details that make this one extra freaky. For one, she's holding the literal murder weapon in her hands (a hatch — get it?), letting us know how all her husbands met their untimely death. Plus, you might notice she has quite a few strings of pearls around her neck — one for each husband. Pay close attention to the portraits and you'll see as they pile up as you progress through the room.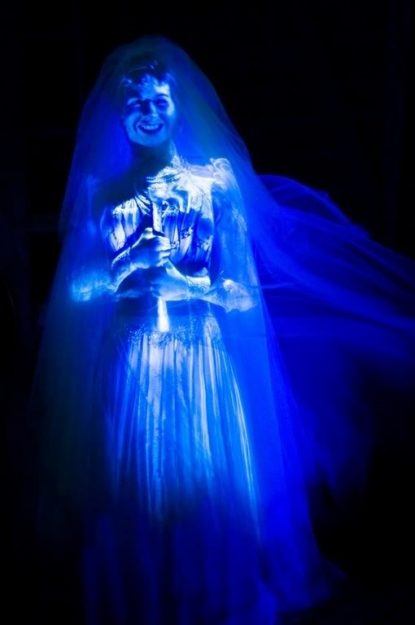 And if you're curious what happened to Constance as she aged? You can check out a portrait of her sitting atop her last husband's gravestone in the stretching room.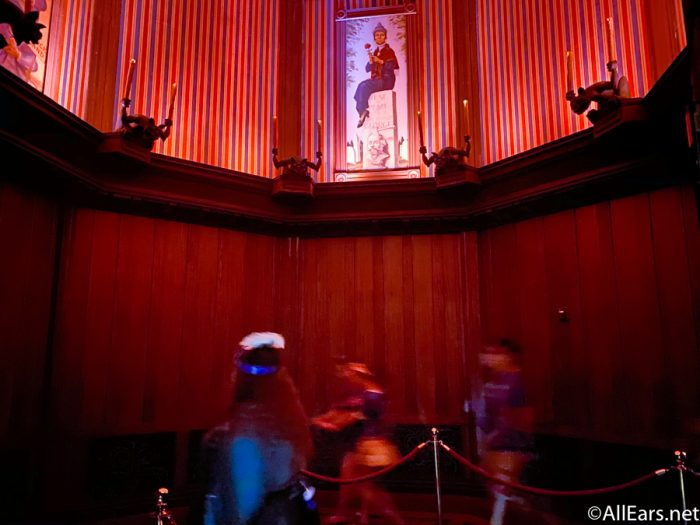 Kind of a dark storyline for Disney, huh?
Abandoned Water Park
The last story takes us just outside of the Magic Kingdom near the Fort Wilderness Resort & Campground. This land used to be home to the first Walt Disney World water park — River Country. Not many Disney fans have heard of this one, but it opened back in 1976 as one of the first fully-themed water parks in the world. It was themed as a "Tom Sawyer swimmin' hole" and was unique in that the attractions used filtered freshwater from Bay Lake.
Disney closed the water park in 2001 and then let it sit…untouched…for years. There is a lot of speculation as to why the water park closed, with some believing that it was due to a brain-eating amoeba that infected the park's water. This rumor began likely because of the death of an 11-year-old-boy who did actually die in 1980 from a case of amoebic meningeoncephaltis while he visited the water park. Other theories claim that the park closed due to two guests who died in the park in the 80s having drowned.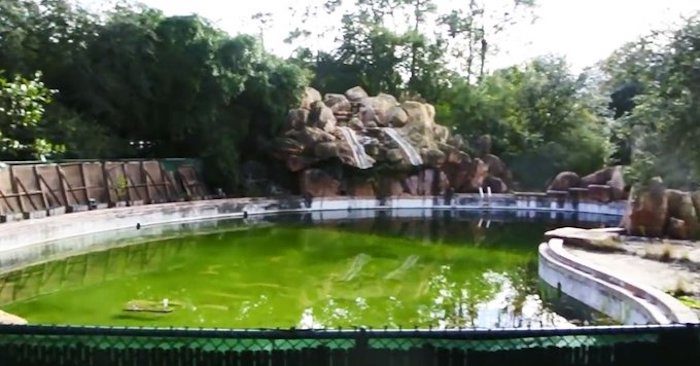 The more likely reason that Disney chose to close the water park was that Disney's Blizzard Beach Water Park and Typhoon Lagoon Water Park had been built and grown in popularity. But the land had been sitting abandoned, with the water turning green and brush overgrowing in the area until recently when Disney began work on a new planned hotel called Reflections – A Disney Lakeside Lodge.
As it turns out, Disney does have a spooky side and you certainly won't hear these stories every day! But, the next time you're on Haunted Mansion, Pirates of the Caribbean, or Tower of Terror, be sure to say hi to the looming spirits! And, if the ride breaks down, you know to blame!
Join the AllEars.net Newsletter to stay on top of ALL the breaking Disney News! You'll also get access to AllEars tips, reviews, trivia, and MORE! Click here to Subscribe!

Did you know any of these Disney stories? Let us know in the comments!