Marvel Super Hero Island is one of the cornerstones of Universal Orlando. It's the first land many guests see when entering Islands of Adventure, features two of the park's signature attractions in The Amazing Adventure of Spider-Man and The Incredible Hulk roller coaster, and is arguably second only to The Wizarding World of Harry Potter as far as the land most identified with the park.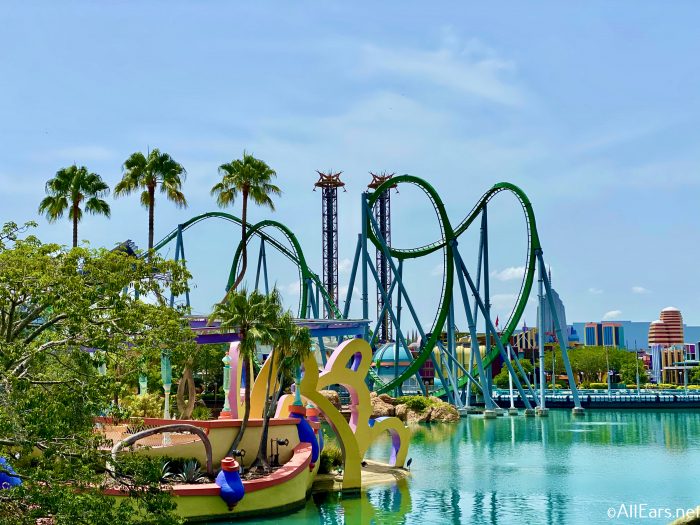 Even after Disney's acquisition of Marvel and takeover of the characters, it's impossible for many to imagine the park without the island and its characters.
All of which makes it all the more interesting that originally the park wasn't supposed to feature Marvel at all. Instead, their biggest rival DC was supposed to have that slot.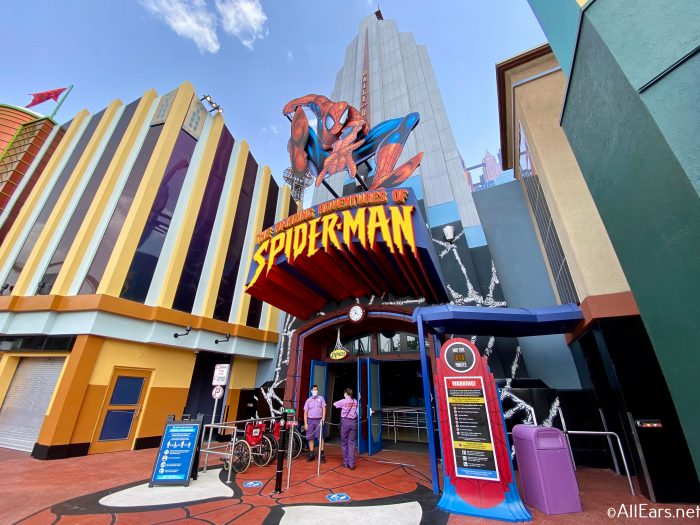 The Golden and Silver Ages
The companies that are now known as DC Comics and Marvel Comics have been in direct competition since the so-called Golden Age of Comics in the 1940s. During that period, National Comics (DC's predecessor)'s characters Superman, Wonder Woman, Flash, Green Lantern, and Batman & Robin shared sales-space with Timely Comics (later Marvel)'s Captain America, Sub-Mariner, and the Human Torch.
The rivalry exploded during the 1960s Silver Age of Comics, when DC's reinvented versions of established characters competed for sales against the newly introduced Marvel Universe featuring soon to be iconic heroes including Spider-Man, the Avengers, and the X-Men. The two companies have been "at war" in the eyes of fans ever since… much like Disney and Universal, incidentally.
Universal Orlando Expansion
Speaking of Universal, in the early 1990s, the company began planning a second gate for Universal Studios Florida (which had rebounded from its disastrous opening to become the first true competition Walt Disney World ever had). The initial plans which would become Islands of Adventure were for a park called Cartoon World. While all of those plans are quite fascinating for any theme park aficionado to pore over, the one we're focusing on was built around DC Comics' most iconic characters: Batman and Superman.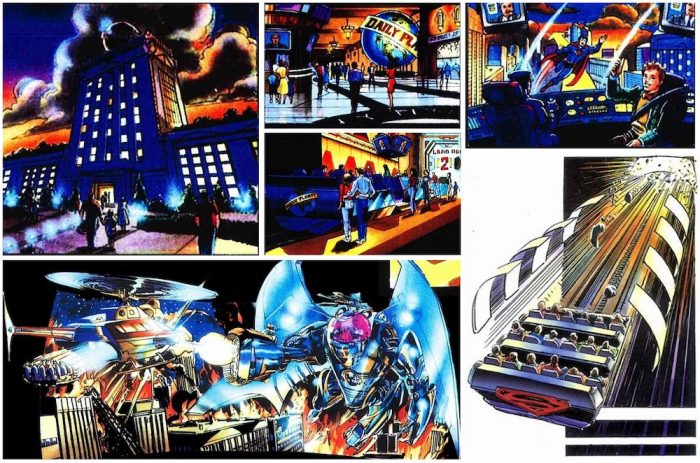 The plans for DC Super Hero Land are like catnip for any longtime fans of the comic company. The island was planned to be split into two of the DC Universe's most recognizable locales: the majestic Metropolis, home of Superman, and the dark and gritty Gotham City, where Batman resides. The former was going to be headlined by a motion simulator Superman ride housed inside a show building designed to look like the iconic Daily Planet newspaper office.
Meanwhile, Gotham was to be headlined by a massive dual-track roller coaster themed to an Ariel dogfight between Batman and the Penguin. Guests would have been able to choose which track – either the Batwing or PengWing – they wanted to ride, and would explore a highly detailed Batcave or Penguin's Lair queue prior to boarding. This area was also penciled in to feature a Joker's Madhouse coaster with a false-finish and a Batman-themed water stunt show. In addition, there would be numerous shops and restaurants themed to other supporting DC characters.
So why can't guests at Islands of Adventure currently ride the PengWing? Unfortunately, the deal fell apart due to money. Universal was offering Warner Brothers (who own DC Comics) a 6% royalty fee to use the company's DC and Looney Tunes characters in the planned park. Warner, feeling like their assets were being grossly undervalued, demanded 10%.
With the two companies at a standstill, Warner did offer a compromise of 8%, but Universal executive Sid Sheinberg allegedly responded to this offer with "we don't need your [expletive] characters." Suffice to say, this was the end of Cartoon World as it was originally envisioned.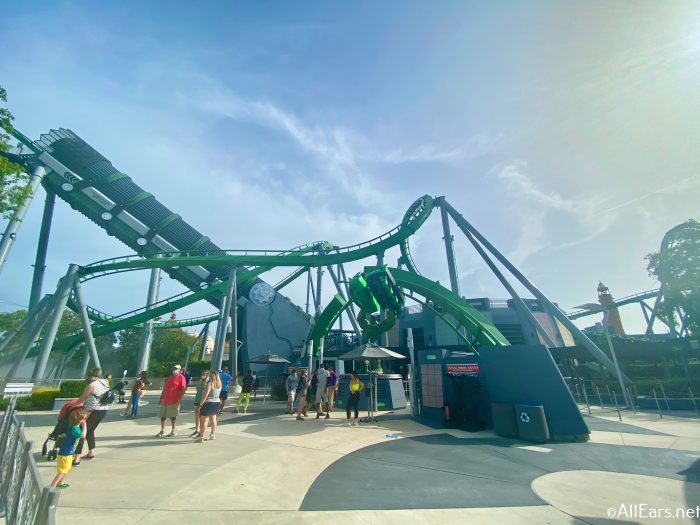 From here, the two companies went in different directions. Universal retooled the planned Cartoon World into the literary-themed Islands of Adventure in the mid-90s. It was then that, in a deal that likely keeps Disney's legal department up at night these days, the company struck a deal with Marvel to license their characters for the park. In fact, if one looks closely, the eventual Marvel Super Hero Island bears a striking resemblance to the original DC plans, particularly with Spider-Man and Hulk in the same geographic areas and with similar ride systems to the planned Superman and Batman attractions. In addition, the dual-ride system of the planned Batwing vs. PengWing coaster was adapted for Dueling Dragons.
DC and Six Flags
While Universal was pivoting to Marvel, Warner was getting into the theme park game themselves but purchasing the entire Six Flags chain. With the purchase, DC characters became a major part of the parks pretty quickly. Coasters like Batman: The Ride were built at Six Flags parks are the country, along with lightly themed queues and surrounding areas. The company, by then known as Time Warner thanks to a massive corporate merger, would sell the Six Flags chain in 1998. However, the DC characters are still licensed to Six Flags to this day.
What Might Have Been
These corporate machinations make it interesting to ponder the various "what might have been" scenarios that could have spiraled out of Universal and Warner's failed negations. For example, perhaps if Universal had come to a deal to use DC's characters, Disney may have responded by licensing Marvel characters. This would not only have brought Marvel into the Disney parks decades earlier, but it also would have meant that Disney would have been able to capitalize on the Marvel Cinematic Universe and perhaps buy Marvel outright much earlier.
Another fascinating "What If" revolves around what might have happened if the DC characters had been available to Disney. If the Universal-Warner deal still feel apart, but Warner decided to license the characters instead of buying Six Flags themselves. Perhaps Disney steps in, which could have led to not only Mickey Mouse dressed as Superman and DC attractions at Disney parks, but it likely means that Disney never buys Marvel. It should go without saying that the entire pop culture and entertainment landscape would be very different today.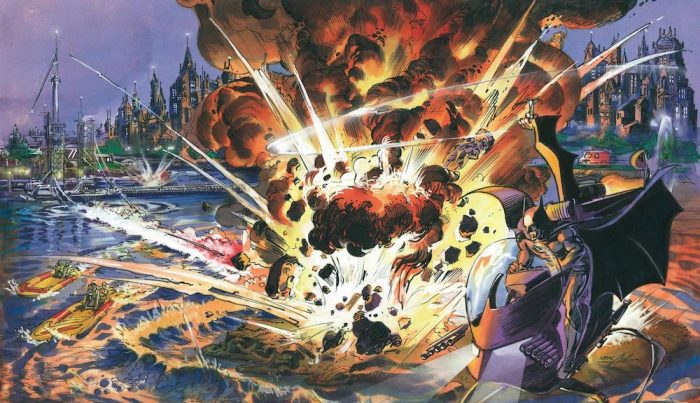 Do you wish Universal and Warner's could have reached a deal to include DC's characters at Islands of Adventure, or is the park better off with its current Marvel offerings? Also, do you in-turn wish that Disney been able to license DC's characters instead of Six Flags? Let us know in the comments below.
Join the AllEars.net Newsletter to stay on top of ALL the breaking Disney News! You'll also get access to AllEars tips, reviews, trivia, and MORE! Click here to Subscribe!