If you've been keeping up with Disney World news recently, then you've definitely heard about the Figment popcorn bucket!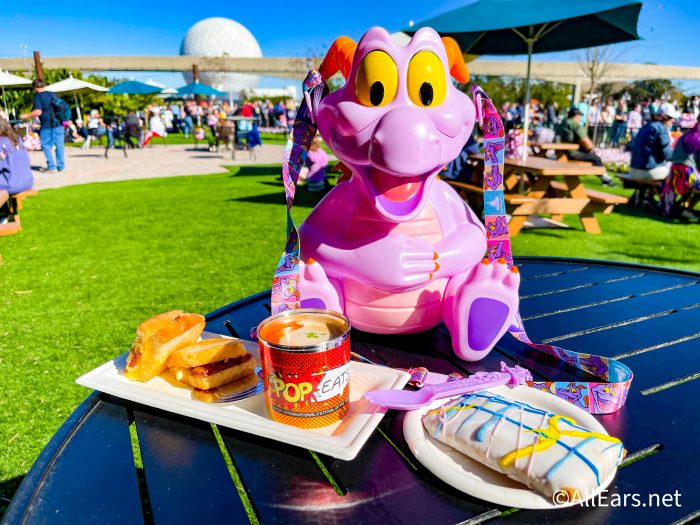 For the EPCOT International Festival of the Arts, Disney released a new popcorn bucket made to look like the beloved purple dragon. Before the release, we knew that Figment definitely had a cult following, but no one could have predicted the mass mania that followed his popcorn bucket debut. And that mass mania brings to light an important Disney issue.
The Saga of the Figment Popcorn Bucket
To understand what's going on here, we have to take it back to the beginning. A few days before the kickoff of the festival, it was announced that a Figment popcorn bucket would be available at the Pop Eats! food booth throughout the fest. He would be modeled after the Journey Into Imagination character and would come with rainbow popcorn for the guests who purchased him.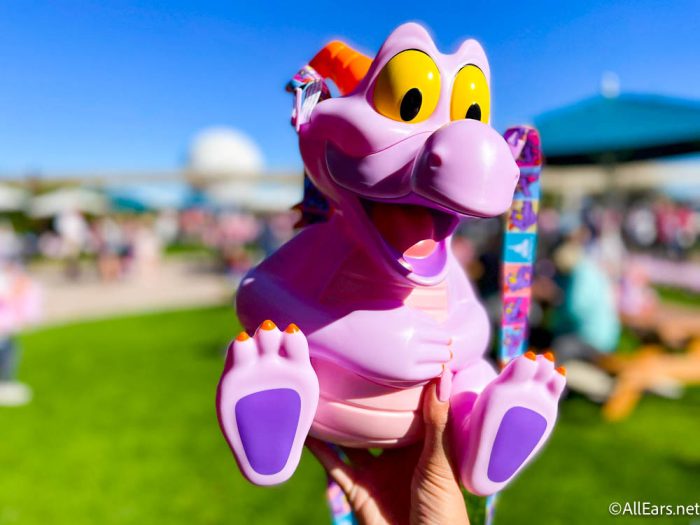 When that announcement went live, the Disney corner of the internet erupted into mass excitement. Figment has been a staple of EPCOT for decades, and it turns out that his fanbase is bigger than some may have guessed. Of course, these fans flocked to the park on the first day of the festival to try and grab a bucket for themselves. So many people came to pick one up, though, that the line swelled to an estimated 6.5 hours long!
Almost immediately after the park opened, we saw listings for the Figment popcorn bucket on eBay. People were reselling them, listing them for much higher than the purchase price of $25. After a few minutes, some of the prices skyrocketed, even reaching nearly $300 with the online bids. Many guests were buying multiple buckets so that they could sell them for a profit online.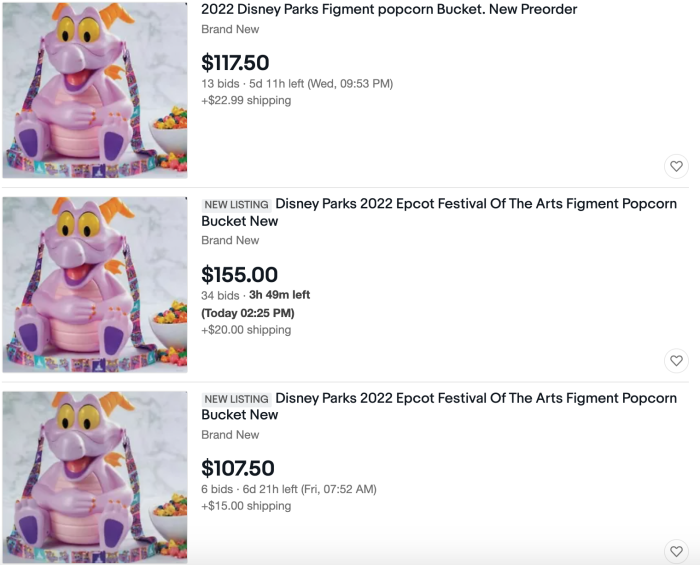 But what about purchase limits? Well, Disney put in place a 2-per-person purchase limit for the Figment buckets, but those who had plans to resell would simply bring multiple people along with them. If they had more than one person in their party, they would be able to have each person purchase 2 at a time.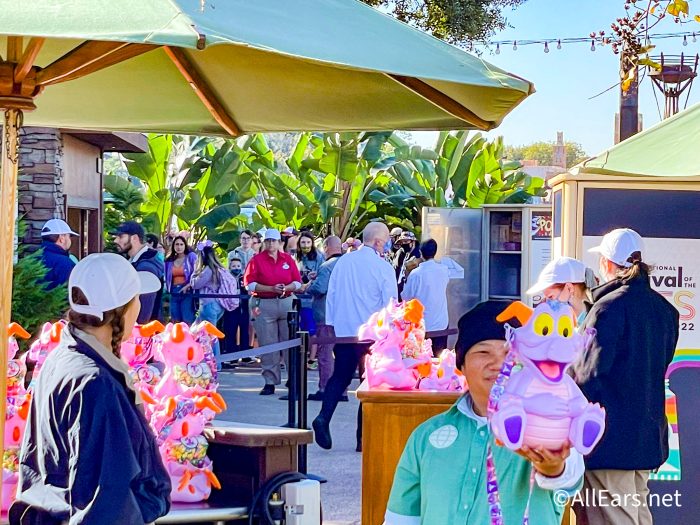 This Isn't a New Issue
Unfortunately, things like the Figment bucket mania have happened in Disney World before. It has been particularly prevalent recently with all the limited-edition merchandise. It was incredibly common during the 50th Anniversary when long-distance guests were afraid that they wouldn't be able to get their hands on the items that they wanted, so they turned to internet resellers to purchase the special souvenirs.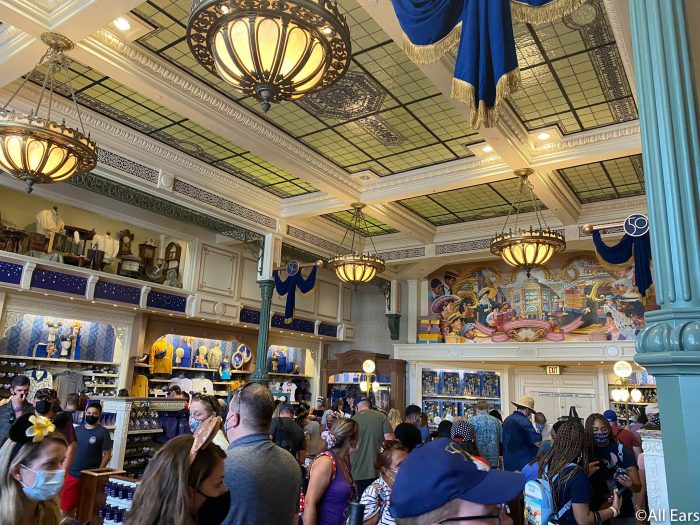 It was also a particularly big deal when the parks reopened in July 2020, shortly after Disney announced that Splash Mountain would be getting a retheme to The Princess and the Frog. During the big reopening, we saw many guests leaving with large bags of items, and dozens of those purchases made their way to eBay shortly after.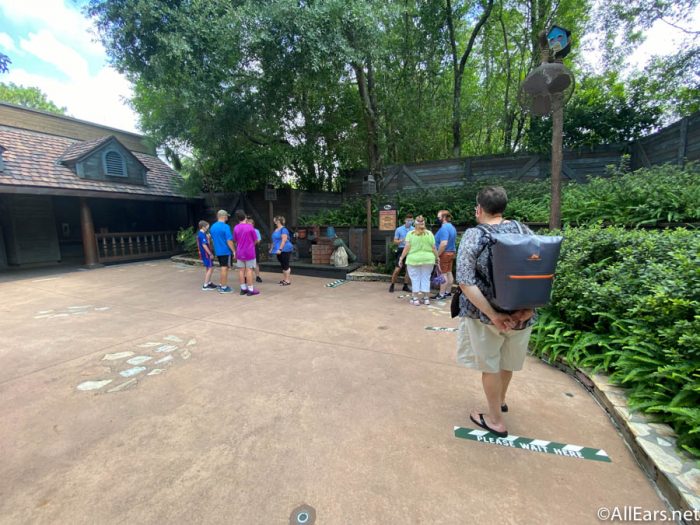 The big problem with this phenomenon is that it causes incredibly long lines for merchandise, making it difficult for regular guests to purchase the souvenirs they want. It can also cause safety issues with crowding…and sometimes with angry guests. (We saw this on the 50th Anniversary!)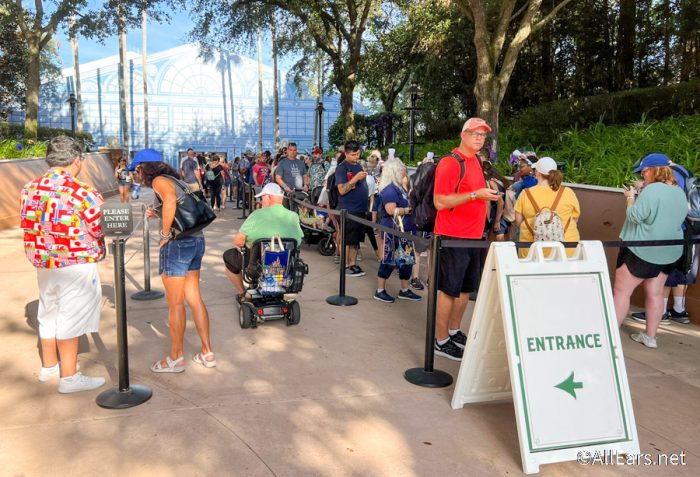 How is Disney Dealing with it?
So what's Disney doing to combat this? In recent months, Disney has started to make the purchase limits stricter on popular items. For a while, these were set at 10 items per customer, but now that limit has dropped down to 2 per customer for most purchases.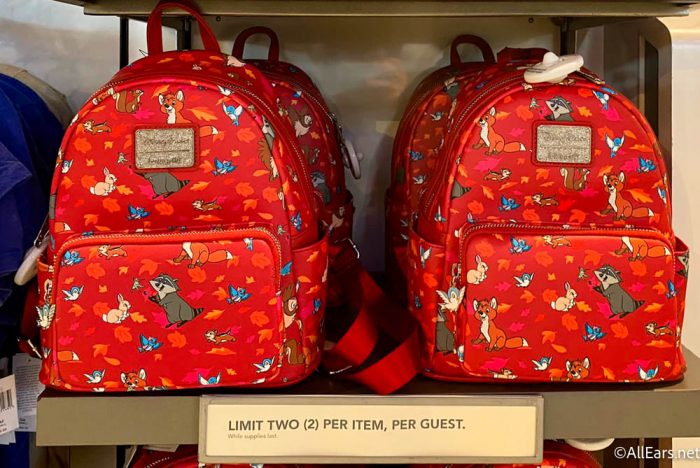 However, resellers still have some tricks to get around this limit. Sometimes they'll bring multiple other people with them (including children) so that each guest can get their 2 items. With apparel, the purchase limit only extends to items of each size, so they've worked around it by purchasing 2 of each size for things like shirts, Spirit Jerseys, and other hot items with varying sizes. So even though Disney has the rules in place, we still see resellers walking away with big bags of merch.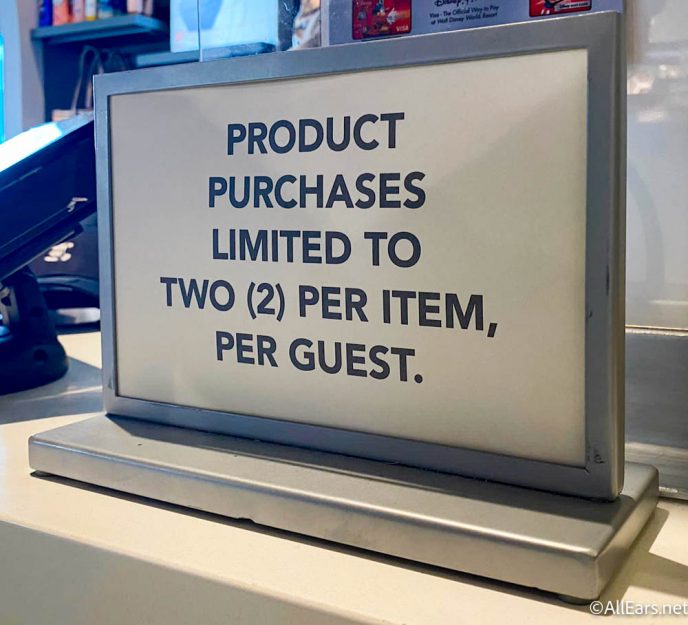 So What Do You Need to Know?
Thankfully, that doesn't mean that you WON'T be able to get the merchandise that you want – it just means that you have to be clever about it. Know that if a limited collection or item is coming out, there will probably be resellers present, so you'll want to arrive early if you can.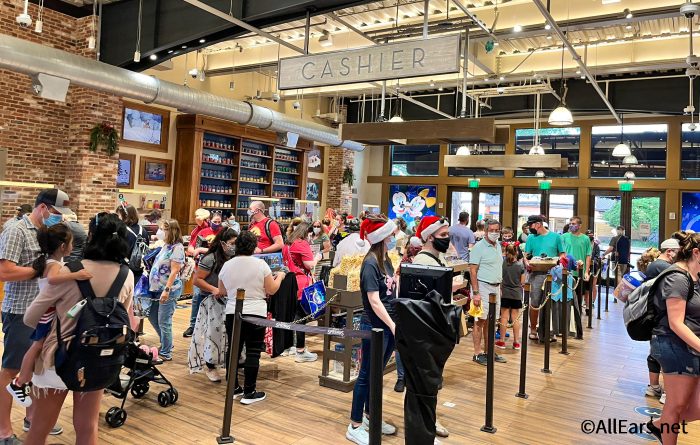 Also, if you want the item but it's not a necessity, you can try another good strategy – waiting it out. What do we mean? Well, most of the time recently when these incredibly popular collectibles have been released, we've seen things come back in stock later on. It happened with the Starbucks tumblers that were so popular on October 1st, with the Splash Mountain merchandise that had multi-hour lines, and the Figment popcorn buckets are even still available at this point.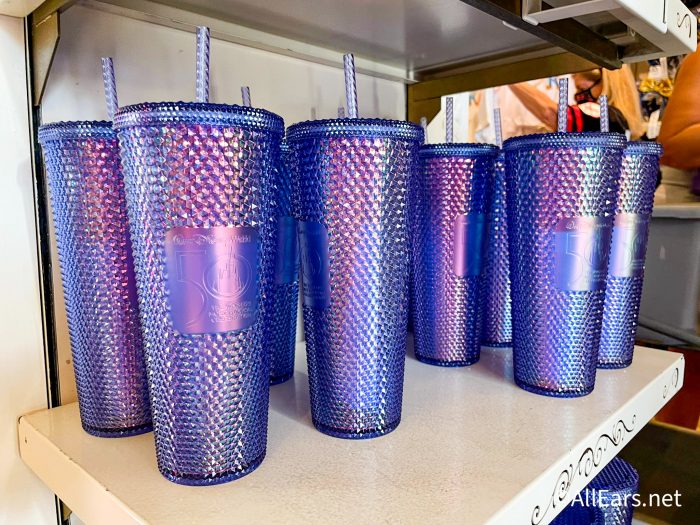 Basically, if you're hoping to score a popular souvenir, patience is key. Whether that patience involves standing in a line for a long time, dealing with crowds, or just simply waiting out the panic…just be patient. And as always, stay tuned to AllEars because we'll keep you updated on the latest releases!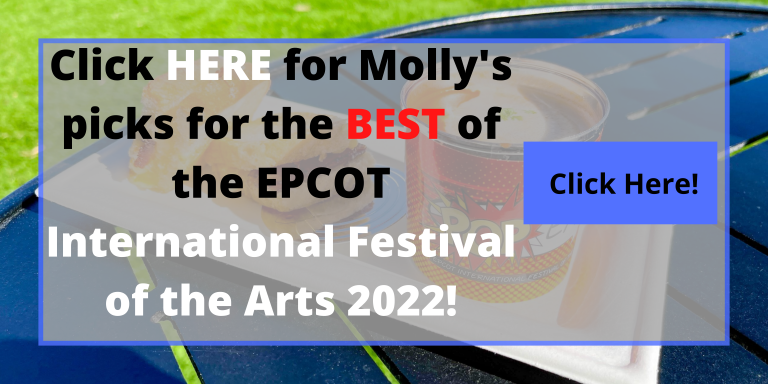 What's the longest you've ever waited to buy something in Disney World? Tell us in the comments!