UPDATE: Disney World will be conducting a phased reopening of the theme parks and Disney Springs on September 30th. Click here for more information.
Despite what its solar nickname implies, Florida isn't always the Sunshine State.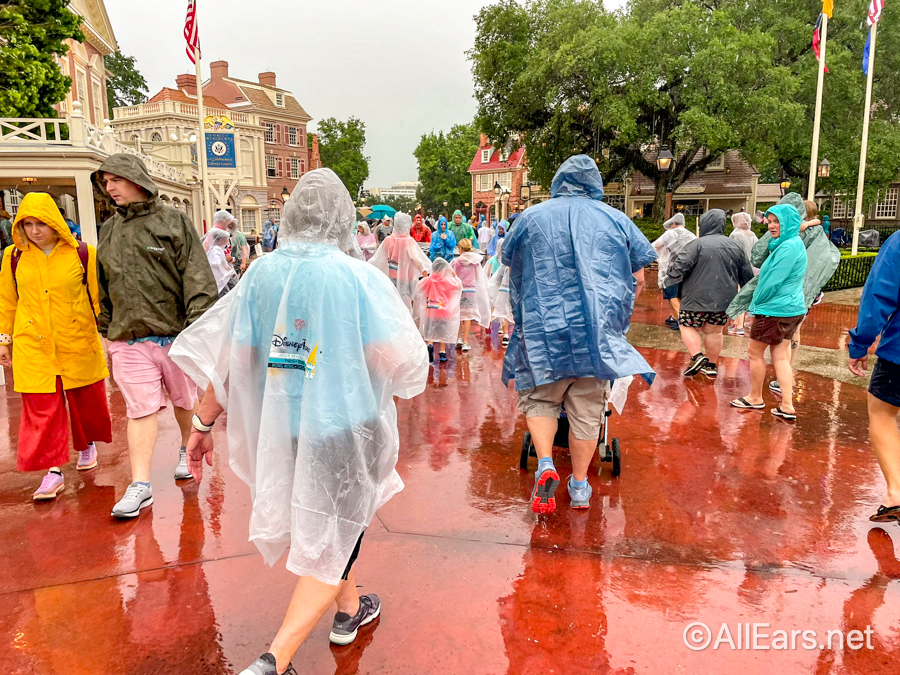 Just recently we've seen flood advisories in Disney World, along with ground stops and flight delays issued at Orlando International Airport. Not only that, but we've been monitoring the weather in the tropics and keeping you updated on what might impact your Disney World trip. And now, it looks like one weather system in the Caribbean could potentially be coming for Florida — and Disney World. 
We're not out of the woods just yet, as Hurricane Season isn't quite over. And now, a weather system in the Caribbean could come close to Florida sometime next week.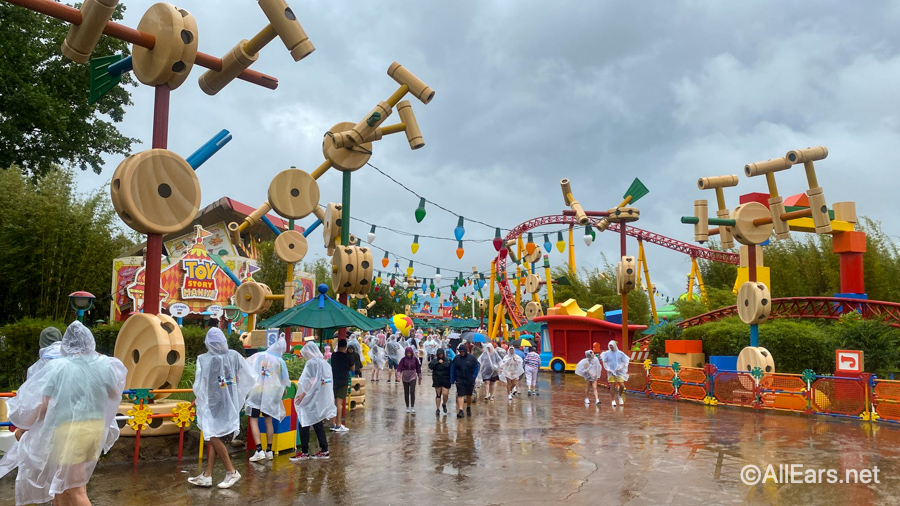 UPDATES ABOUT THE STORM ARE POSTED BELOW
According to the National Hurricane Center, a "tropical wave" has developed that has already brought thunderstorms and heavy rainfall to various countries in the Caribbean.
A broad tropical wave is near the Southern Windward Islands this morning. It is generating scattered #showers and isolated strong #thunderstorms (orange and red flashes) across the ABC and Windward Islands in the southeastern #Caribbean Sea. pic.twitter.com/0q0xsWGWjk

— NHC_TAFB (@NHC_TAFB) September 21, 2022
U.S. Navy Hurricane Specialist Dave Roberts stated, "Upper-level winds are currently inhibiting development, the upper-level wind pattern ahead of the system is forecast to become a little more favorable in a couple of days, and a tropical depression is likely to form at that time."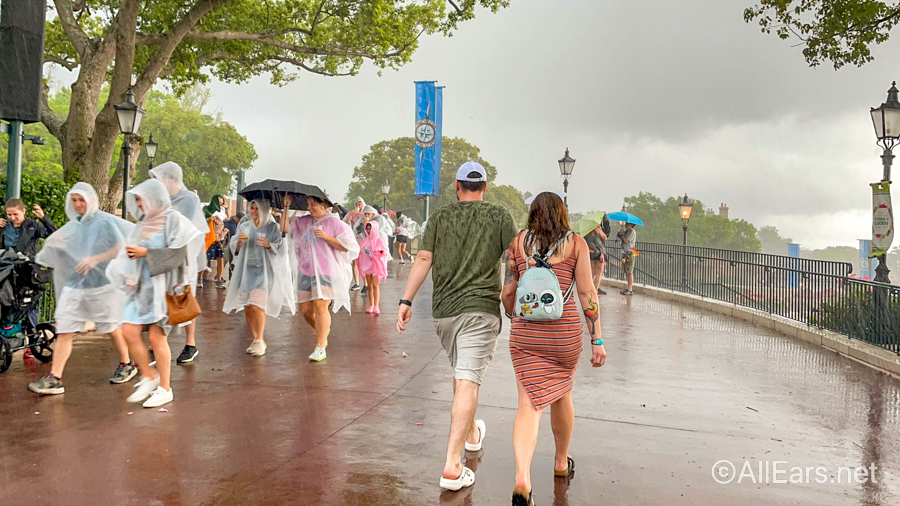 Right now, the tropical wave is anticipated to move west-northwestward and hit the central Caribbean later this weekend. There's a 70% chance it'll become a storm in the next two days, and a 90% chance it'll form within the next five.
Spaghetti models show several different paths, but most show the system traveling over Cuba and heading to Florida by next week according to the Orlando Sentinel.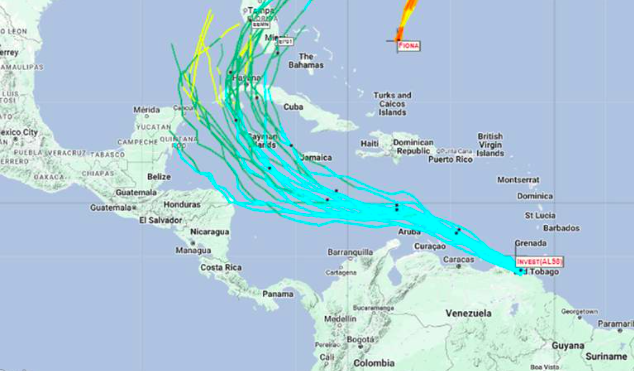 The current NHC Director cautioned people not to speculate, but did share that it is likely to become a hurricane while still in the Caribbean.
STORM UPDATE:
As of the NOAA's 5PM advisory on September 23rd, the storm has become Tropical Depression Nine and could eventually become Hurricane Ian.
NOAA notes that the storm is expected to approach Florida "at or near major hurricane strength, with the potential for significant impacts from storm surge, hurricane-force winds, and heavy rainfall."
The current forecast shows the cone encompassing much of Florida.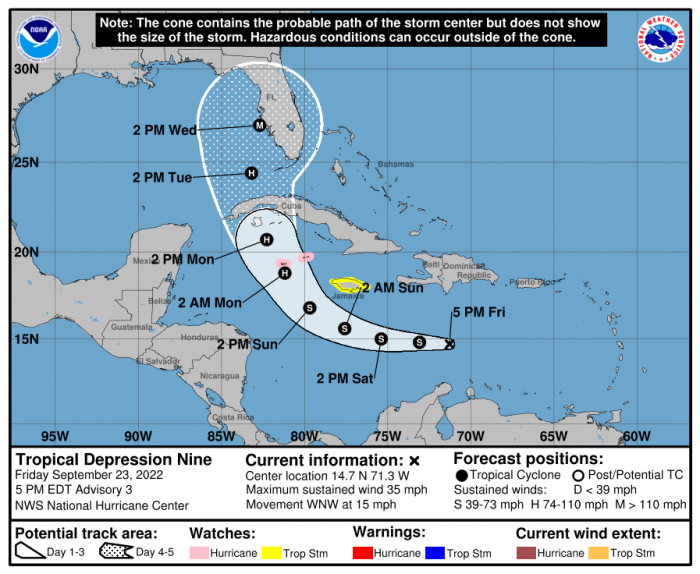 NOAA lists the "earlier reasonable arrival time of tropical-storm-force winds" as Monday at 8PM near the bottom of Florida, and Tuesday at 8AM near more of Central Florida.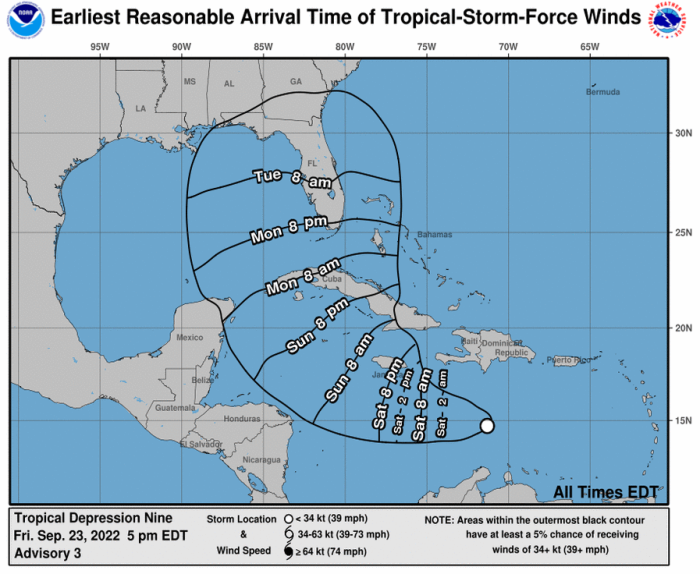 A state of emergency has been declared for various Florida counties, including Osceola County, which is one of the counties within which parts of Disney World are located.
STORM UPDATE:
Here is a look at the storm as of 5PM EST on September 24th. The storm has strengthened and is now Tropical Storm Ian. It is expected to intensify during the weekend and Central Florida is still projected to be in the cone of the storm. DeSantis has also declared a state of emergency for the entire state of Florida. The cone has shifted to the west a bit.
STORM UPDATE:
As of 8AM on September 25th, the storm has shifted back to the east.
Most of yesterday the models trended west but since late last night they have edged back eastward. Here's a look at the trends! We all remain in the cone with impacts to be felt here Wednesday/Thursday. Stay with @WESH for updates. pic.twitter.com/AdTg2zBzKv

— Tony Mainolfi (@TMainolfiWESH) September 25, 2022
The storm is expected to strengthen into a hurricane today. So we will be on the lookout for updates. Disney World has not yet commented on the storm, so we will let you know if and when they do.
The weather in Orlando today should be around 89 degrees with a 30% chance of rain. Tomorrow that chance of rain is expected to increase to 40%, according to Click Orlando.
Here is a look at the 11AM update for the day.
And here's a look at the 5PM update.  At this time, a tropical storm watch has been issued for the Lower Florida Keys.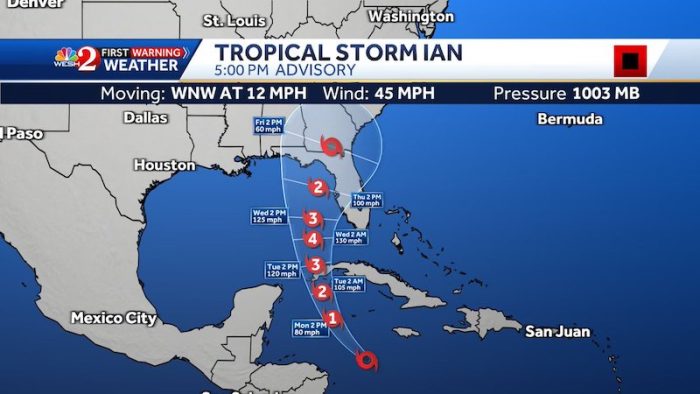 You can see a good visual of the movement of the storm below.
Here's at look at the models for #IanL. Still a good spread across the Easter Gulf of Mexico but the trend has inched eastward today with two camps setting up. We will get active weather Wednesday/Thursday either way. Stay with @WESH for updates. #weshwx pic.twitter.com/ZgERXBeEt6

— Tony Mainolfi (@TMainolfiWESH) September 25, 2022
STORM UPDATE:
As of 8AM on September 26th, the storm has officially been upgraded to Hurricane Ian.
8am #Ian intermediate advisory has been issued; Here's the latest on the storm… pic.twitter.com/yxeNg1VUKc

— Eric Burris (@EricBurrisWESH) September 26, 2022
STORM UPDATE:
By Tuesday, September 27th, Hurricane Ian has strengthened to a Category 3 storm. Several parts of Florida are under Hurricane Watch including Disney World.
The 5am advisory for #Ian is in. Here's the latest… pic.twitter.com/wRJzeNnGAI

— Eric Burris (@EricBurrisWESH) September 27, 2022
STORM UPDATE:
By Wednesday, September 28th, the storm has been upgraded to a Category 4 with reports of Category 5-strength winds.
STORM UPDATE:
Hurricane Ian made its way through parts of Orlando and ultimately dumped over a foot of rain on Disney World. Various areas of Orlando and other surrounding areas experienced flooding, with even some roadways leading to the airport having been flooded.
Ian was downgraded to a Tropical Storm, but later strengthened to a hurricane again over the Atlantic. It is expected to impact South and North Carolina. Ongoing major-to-record river flooding is expected to continue across parts of central Florida.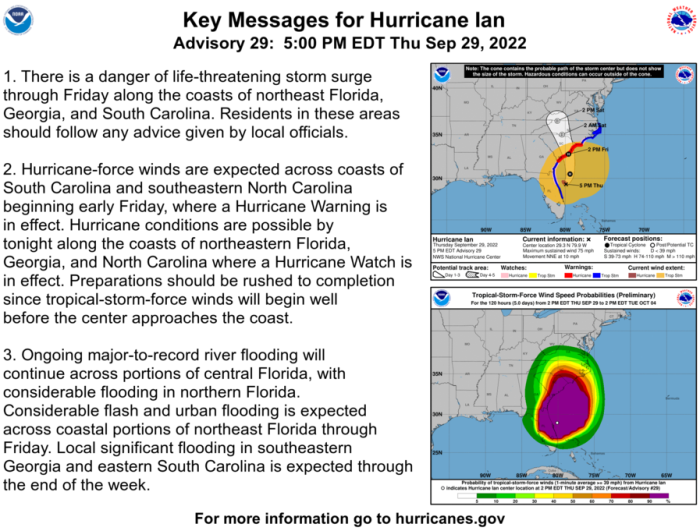 Disney World announced they would be closing their theme parks and water parks for September 28th and 29th. Disney Springs will be closed on September 28th, and likely September 29th as well.
UPDATE: Disney World will be conducting a phased reopening of the theme parks and Disney Springs on September 30th. Click here for more information.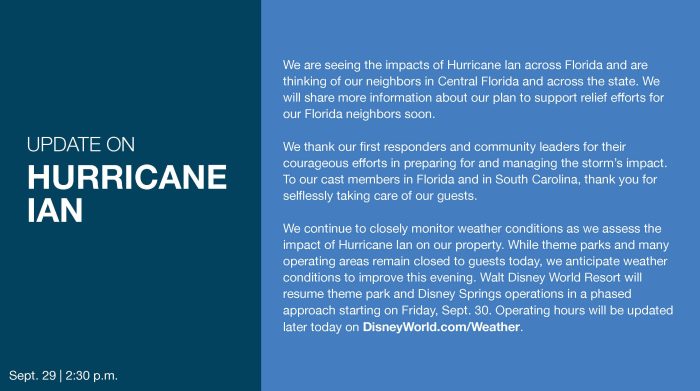 So, what can you do if you're planning a trip to Disney World and think you might get caught in a hurricane? Don't worry, we've got you covered!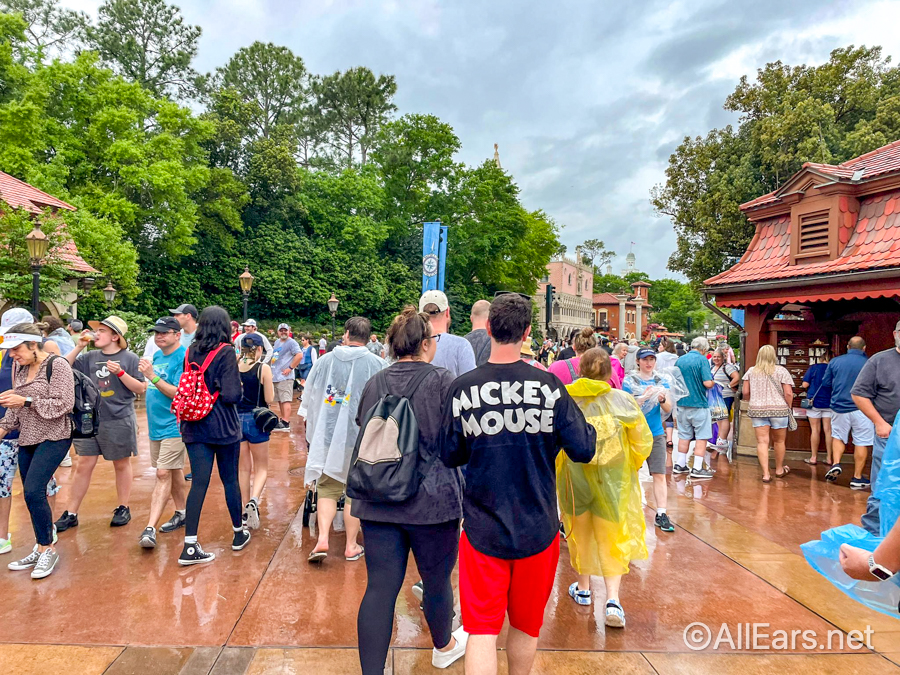 Here's what you should do if you're stranded in Disney World due to severe weather (among other things!), and you can even check out our must-have items for Hurricane Season here. Plan around potentially bad weather and see the worst times to visit Disney World here.
Be sure to stay tuned to AllEars for the latest news that could impact your Disney World visit!
Has your Disney trip ever been impacted by a hurricane? Let us know in the comments!