Sometimes things happen, and it feels like nothing goes according to plan — even in the Most Magical Place on Earth. But what happens when you're running late… really, really late… and find yourself stranded at Walt Disney World?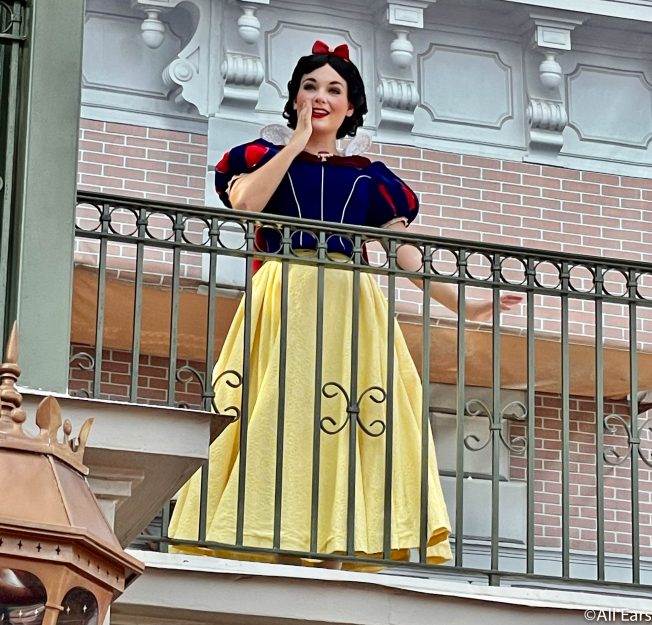 We've tried to imagine every possible scenario of how a person could get stranded at Disney World so we can give you advice on how to get out of these difficult situations.
You Miss Disney Transportation from the Park Back To Your Hotel
Complimentary Disney transportation usually runs up to an hour after the theme parks close, but if you try to ride later than that, you could be stuck. So what can you do? First, see if there's a Cast Member nearby who can give you some on-the-ground suggestions. If transportation is truly done for the night, you're going to have to pay for a ride back to the Resort.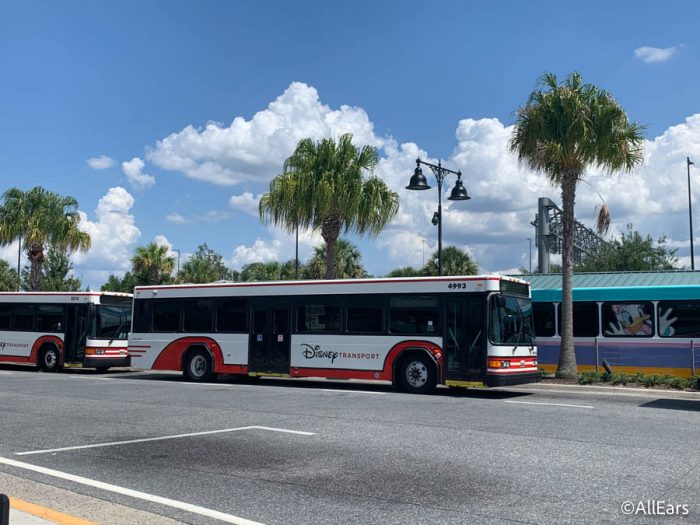 Both Uber and Lyft are available in the area; neither service is free, but that's about your only option on getting back to your hotel after the last bus, boat, Monorail, or Skyliner runs.
You Get Stranded at Disney World During a Hurricane
In the summer, hurricanes can cause a lot of problems for guests at Disney World, and sometimes this weather can leave guests stranded at their Resorts. If the storm is forecasted to be powerful with a track through central Florida, the parks will close, and you'll be stuck at your hotel.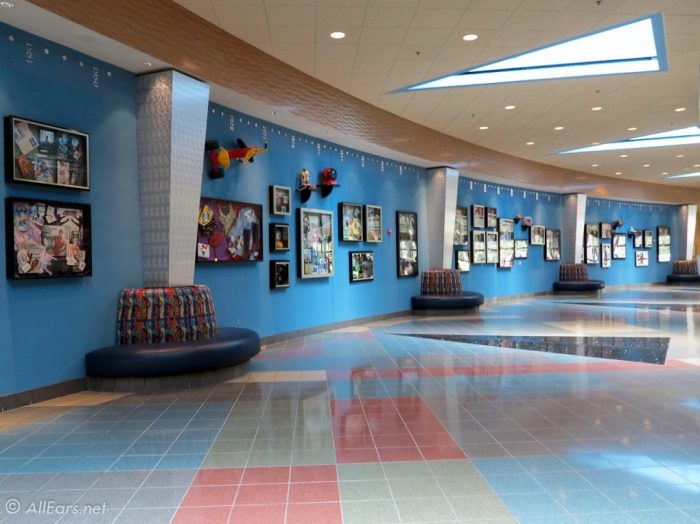 Disney has dealt with many hurricanes in the past. They will ask you to shelter in place until the hurricane passes; this means you must remain at the Resort for the duration of the storm. In some cases, they may advise guests to remain in their rooms. The Resorts take precautions for this kind of emergency. You will have access to plenty of food (often pre-packed meals that you can take back to your Resort hotel room). The Resorts may also offer a few special activities when it's safe for guests to leave their rooms but still not safe enough to open the Parks. Think: coloring activities and other lowkey fun.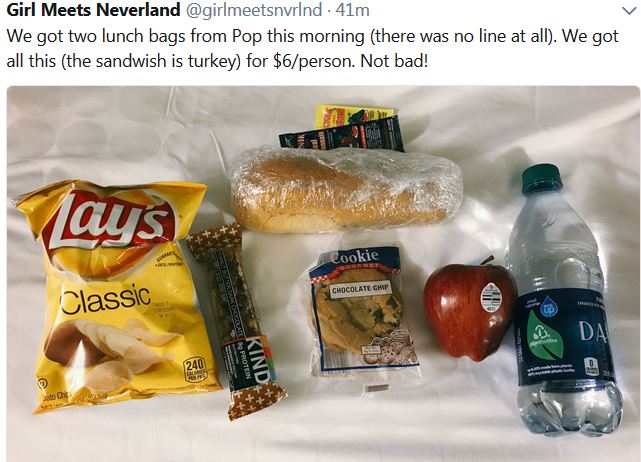 Disney World will even have certain Cast Members on hand who have volunteered to ride out the storm with you. These Cast Members are well taken care of during the hurricane while they help take good care of guests.
If You Get Stranded on the Skyliner
We bring up getting stranded on the Skyliner because it happens more often than you  might think. Technical problems, weather, and other issues could mean you get stuck up in the sky in one of the gondolas. The first rule is this: don't panic. Disney will do everything it can to get you back to the ground safely as quickly as possible.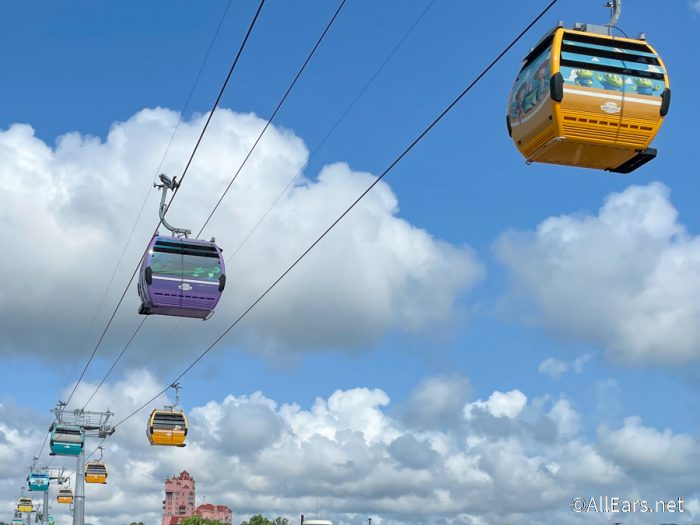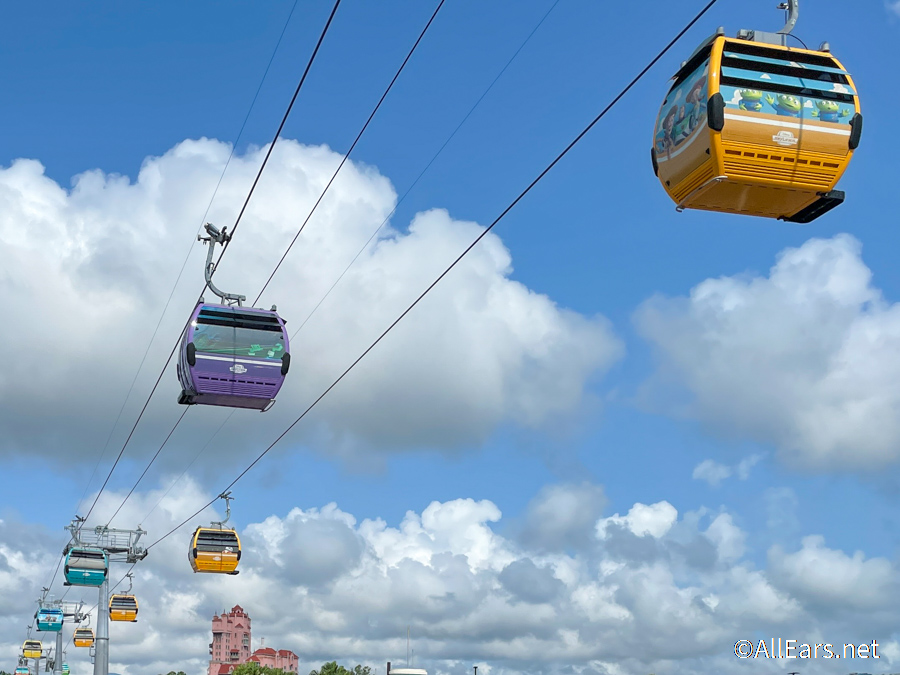 For prolonged stoppages, you'll find emergency kits in each gondola. They are stocked with instant ice, emergency drinking water, glow sticks, a notepad, a pencil, and waste bags. Disney can also use an emergency contact number to speak with you in the gondola, if necessary.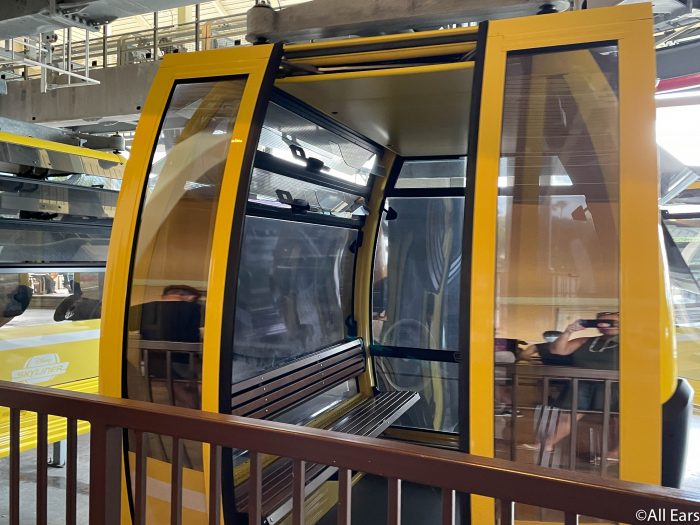 However, we recommend that you stock up on a few things before you get on the Skyliner. Be sure to have mobile chargers for your phones as well as snacks and a water bottle.
As for a Skyliner rescue? Well, unfortunately we've already seen how that might be handled. For a rescue over Hourglass Lake near the Pop Century and Art of Animation Resorts, there's a rescue barge.
For other lines and locations when there's a need for an evacuation, the Reedy Creek Fire Department can be called to assist. But the most common conclusion to a stoppage on the Skyliner? Disney figures out the problem, and the lines restart.
If You Get Stranded On a Ride
Something that happens relatively often is guests getting stuck on rides, and the first rule of thumb is the same as above: don't panic. Remember that you should remain seated and wait for a Cast Member to instruct you on what to do next.
Listen to Cast Members, and do exactly what they say. In the end, getting stranded on a ride might be kind of fun if you have a great view of the park or you end up in a section of the ride that has a lot of fun details (our favorite place getting stuck on a ride is during the Haunted Mansion ballroom scene).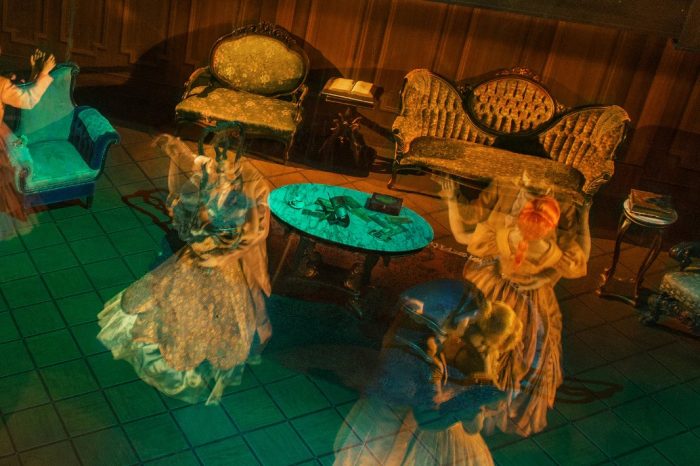 You might also get to see some backstage stuff when you're evacuated from the ride, which is also interesting (though can be a bummer for some guests). Typically these evacuations are calm and orderly, but you can sometimes encounter long waits while Cast Members work their way from ride vehicle to ride vehicle.
If You Miss Your Flight
First of all, we would recommend doing everything you can NOT to miss your flight home. Make sure to check and double-check all times, and make sure you've arranged for reliable transportation to get you to the airport — usually two hours early is recommended for domestic flights, and three hours early is recommended for international flights.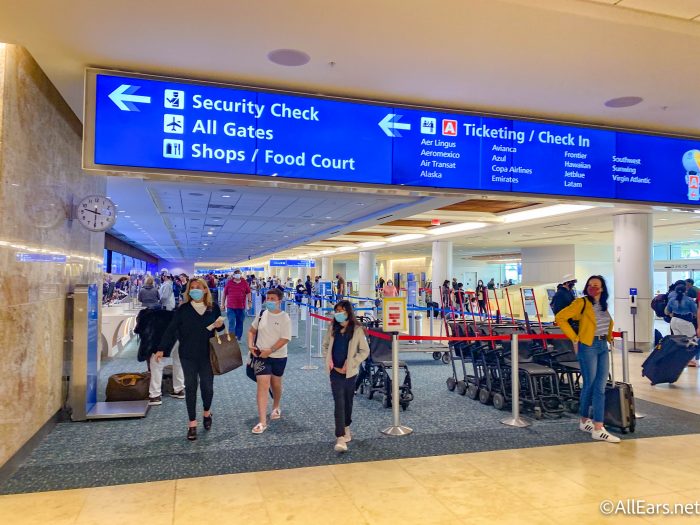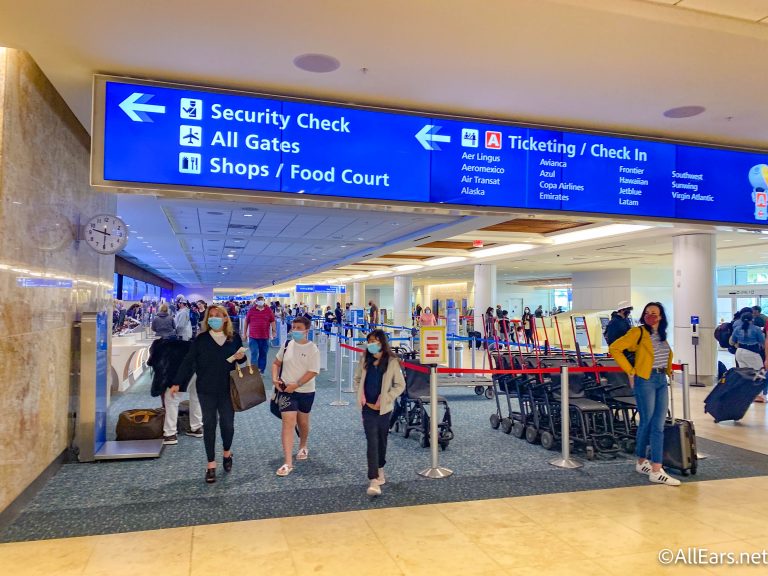 However, if you DO miss your flight due to other reasons, like weather, contact your airline immediately. The airline will work with you to rebook you on the next flight out. But if you miss your flight because of something that's seen as your fault, your airline may require you to buy a new ticket or pay additional fees…for everyone in your party.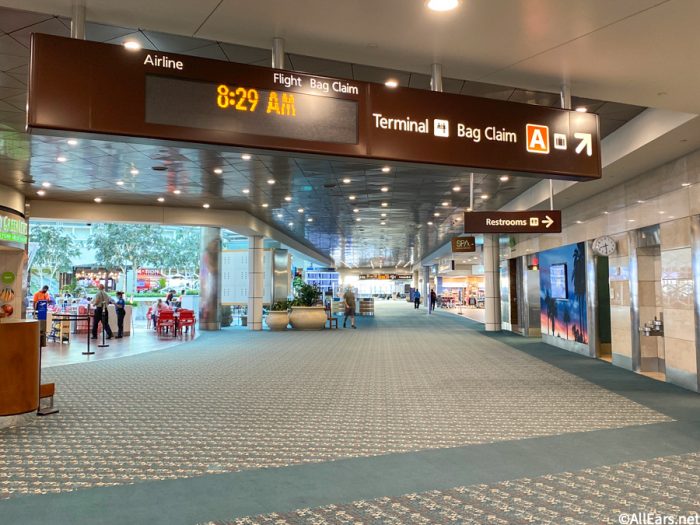 If a flight gets delayed for a day or so (which could happen because of weather), you'll need to make arrangements with your hotel to stay an additional evening or book a night at a separate hotel. This will probably cost extra, but if you use a travel credit card with certain travel insurance protections OR if you have travel insurance, you may be reimbursed for that cost.
If You Miss Your Transportation to the Airport
If you miss your transportation to the airport — like a bus or car you've hired — give them a call to explore your options. Policies vary from company to company, so your results will vary as well, but have contact information handy just in case you need to reach out to them.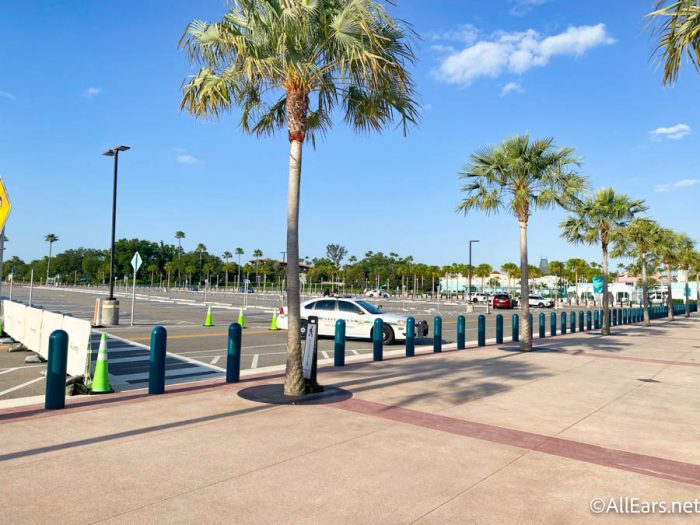 If all else fails, you can call Uber or Lyft for a ride to the airport.
You will have to pay for those services, but this is pretty much your only solution to guarantee that you'll arrive at the airport on time. Ultimately you'll want to make sure you know when and where your airport transportation is picking you up, and be ready for it early.
So those are all the situations where you might find yourself stranded at Disney World. We hope you never find yourself stranded (except on an air-conditioned ride, maybe), but if you do, you'll be ready.
Join the AllEars.net Newsletter to stay on top of ALL the breaking Disney News! You'll also get access to AllEars tips, reviews, trivia, and MORE! Click here to Subscribe!

Have you ever been stranded at Disney World? How did you handle it? Let us know in the comments.