Since Walt Disney World happens to be located in hurricane territory, Disney has had to come up with plans that will keep both guests and cast members safe in case a storm does hit.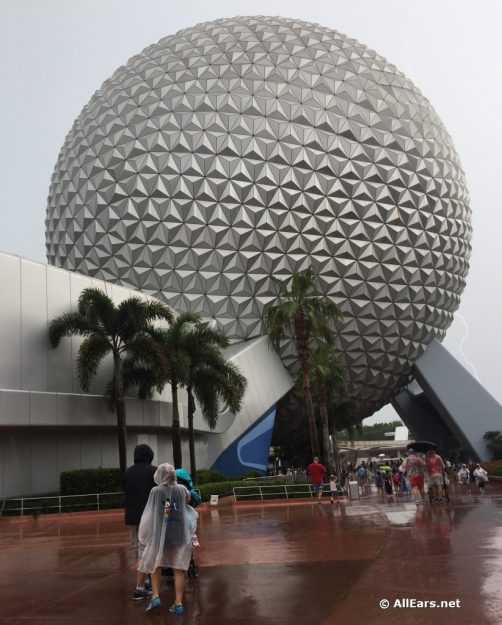 Hurricane season is a few months away, we hope!, but still we thought it would be interesting to take a look at what preparations and precautions are in place.
One of Disney's four keys (essential things that cast members uphold to make the park run smoothly) is safety! Here are some of the ways Disney keeps both guests and cast members safe and happy!
Attraction Closures
Fortunately, Orlando is far enough inland that it doesn't usually feel the full force of a hurricane — in most cases the worst Walt Disney World will see is heavy storms.
If there is a hurricane looming in the distance and the park is getting serious rains and lightning, the park may remain open, but will close rides that are located outside. These include rides like Seven Dwarfs Mine Train, Slinky Dog Dash, and Test Track. This can happen before the hurricane reaches Orlando, or when a hurricane has been reduced from full-blown status to a tropical storm.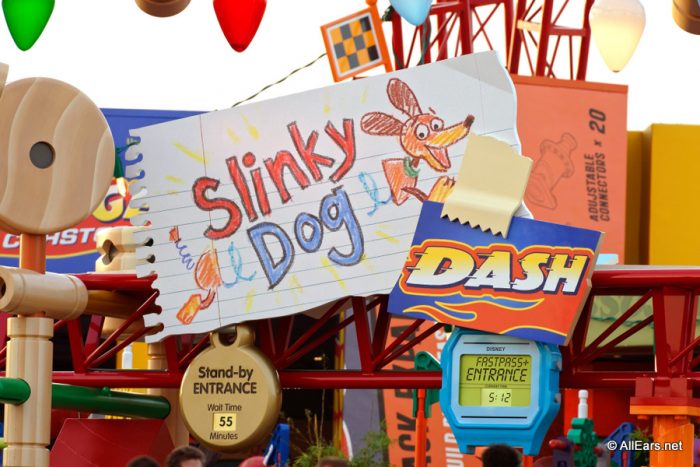 This does not always mean that all outdoor entertainment will be canceled, because Disney has a few rainy day options up their sleeves! So, as long as there's no menacing lightning or dangerous winds, splash around and have a good time if you ever find yourself in this situation.
Park Closure
Sadly, sometimes Disney World does have to close altogether. We've seen it happen several times over the years — take a look at our report on the first major closure of Walt Disney World back in 1999 for Hurricane Floyd.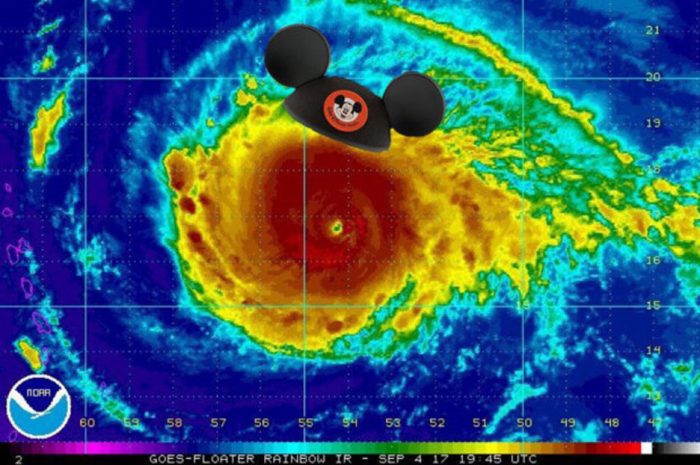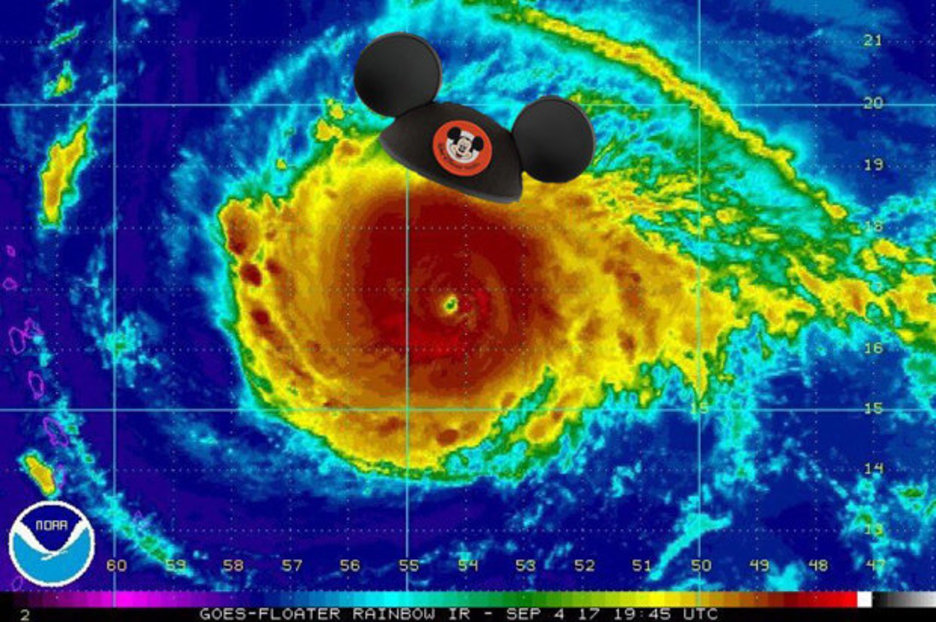 If the parks do close, guests will likely find themselves stuck within their resort unable to enjoy the theme parks they paid so much to come and see. Which is a total bummer, but safety is more important than fun sometimes! We have some first-hand reports from our readers who have been stuck at Walt Disney World during a hurricane — here's a report from a family who stayed at the resort back 2017 during Hurricane Irma.
Disney can also choose to close the park midday weather permitting. This can sometimes even happen a day or two before the actual storm has hit. What this means is that cast members would help to evacuate the parks as quickly as possible by using more exits and by closing off rides and merchandise shops.  Often times, the guests will know the park is closing early in advance.
Shelter in Place
If you find yourself at Disney World when an actual hurricane hits, Disney will ask you to shelter in place until the hurricane passes. This would typically mean that you would have to remain at your resort for the duration of the storm. Disney has a large number of precautions and arrangements in place for this.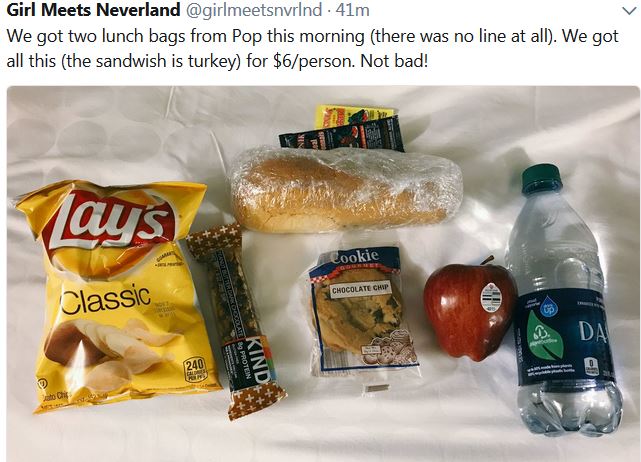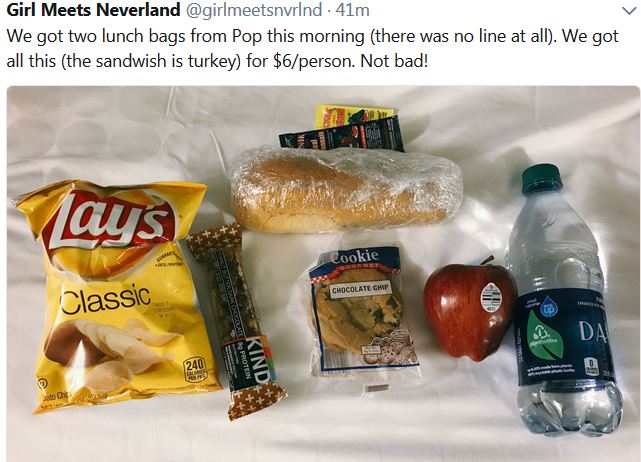 They will make sure that guests have a large number of food options and they will even set up a few events in the lobby to make the time pass a bit more quickly.
Magical Moments
Sometimes, if the parks have had to close for a weather-related emergency like a hurricane, Disney will make a few magical moments happen. Disney still wants to do its best to make your trip memorable and magical even during a storm.  A few rare characters may have meet-and-greets in the lobbies of the Disney resorts. Those characters may even sit with the kiddos to watch a Disney movie in the lobby since Disney sometimes offers movie marathons as well.
Hurricane Ride-Out Crew for Cast Members
This is a really cool option that Disney has in place that helps ensure the Disney resorts are well-staffed to take care of guests — and also to ensure that cast members are well taken care of, too. Cast members can volunteer to sign up to help in the event of a hurricane. This group of volunteers is known as the "Ride-Out Crew," as they will be working, riding out the storm with the guests.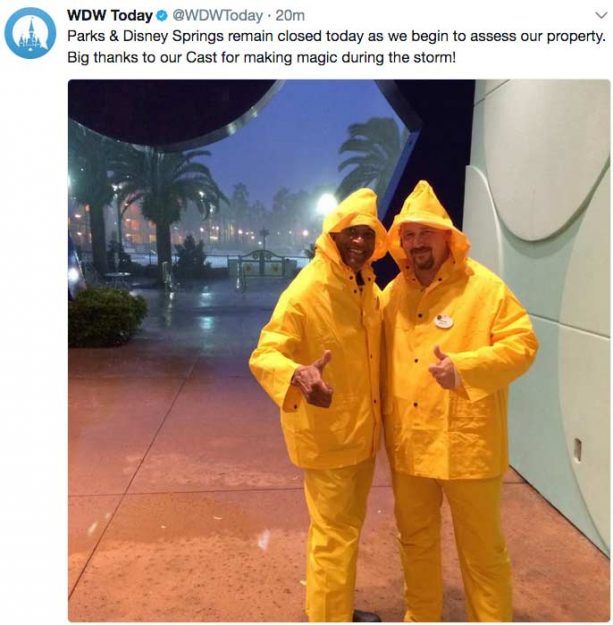 This may mean working for long stretches of hours. It can also mean that cast members will be away from home for the entirety of the hurricane while assisting guests at resorts.
Disney knows what a sacrifice this is for the cast members, so the company makes sure that they are looked after while they attend to the guests. Cast members are typically fed and set up with accommodations. Sometimes they are even paid double-time for the duration of the hurricane.
Refunds for Guests Who Haven't Traveled Yet
Whew! It's good to know that if Orlando's National Hurricane Center issues a hurricane warning within seven days of your vacation, you can contact Walt Disney World's guest services to cancel or reschedule your vacation. You won't lose anything if Mother Nature decides to rain on your parade!
Disney will work with you to cancel theme park tickets, hotel accommodations, and dining reservations, free of charge. If you choose to reschedule your vacation, they will help you with those accommodations as well. You will just have to pay if there are any increases in the cost of your new arrangements.
Fortunately, severe hurricanes don't often affect Walt Disney World that seriously. But in the cases when they do, it is comforting knowing that Disney will be there to make sure you still have a magical vacation.
Have you ever been stuck at Disney during a hurricane? If so, tell us about your experience in the comments below!
Remember to tag us in your Disney photos @allearsnet!
Click on the graphic below to subscribe to the AllEars® newsletter  — don't miss any of the latest Disney news!