In Florida, we get all kinds of strange weather!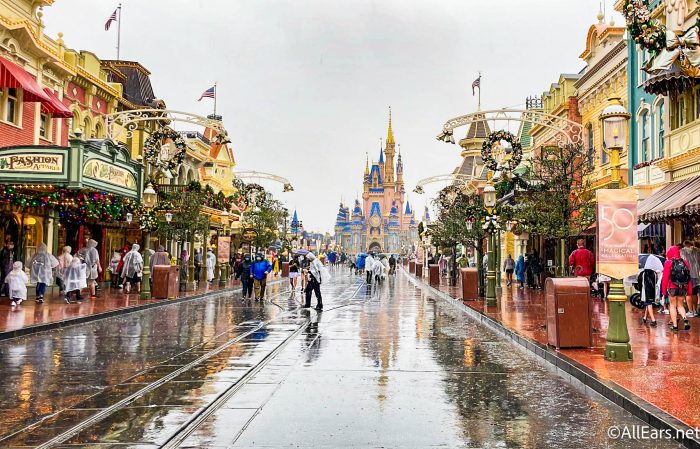 That rumor that Disney World has a "weather dome" simply isn't true, as the parks have seen thunderstorms, hurricanes, and some incredibly hot days. And even though we're filled with Christmas cheer today, the Central Florida weather didn't seem to get the message. Here's what our rainy day is like in Disney World!
First of all, we have to stop and admire just how pretty the Magic Kingdom Christmas tree is, even when the sky is gray and cloudy. Ain't she a beaut?
Good morning from a rainy Magic Kingdom ☔️ pic.twitter.com/Gd5AcZHNeB

— AllEars.Net (@AllEarsNet) December 21, 2021
We've been keeping a close eye on the crowds this week for Christmas break, but they seemed to be a little bit lighter today as we headed down Main Street, U.S.A.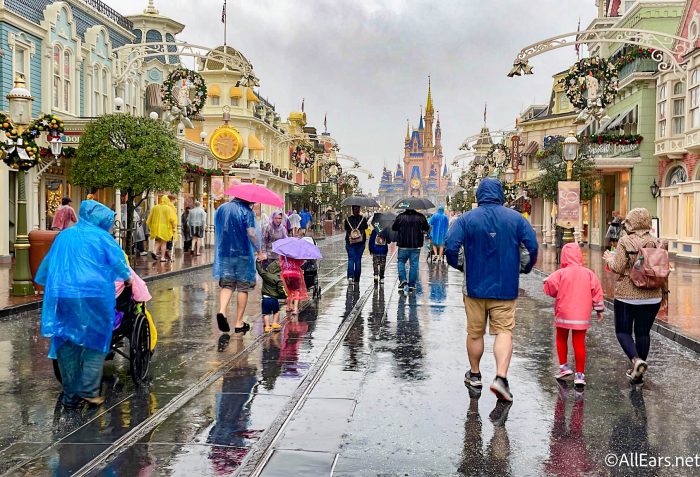 We're guessing that people don't really want to be out in the rain!
However, there were still some very dedicated guests braving the rain. We saw hoards of poncho-covered fans in Adventureland…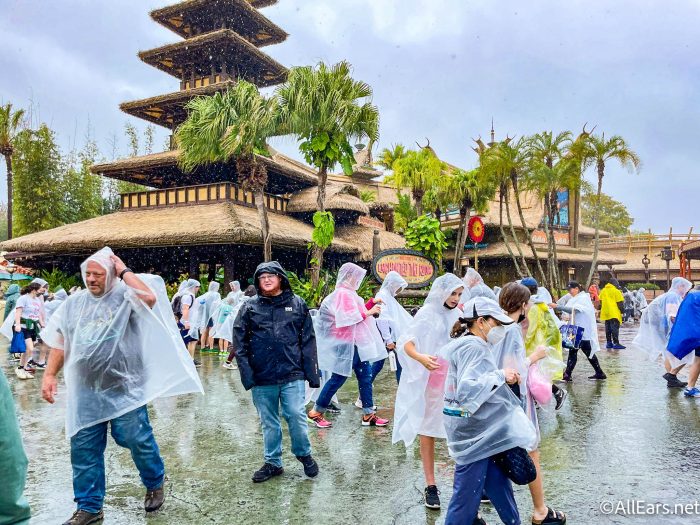 …Fantasyland…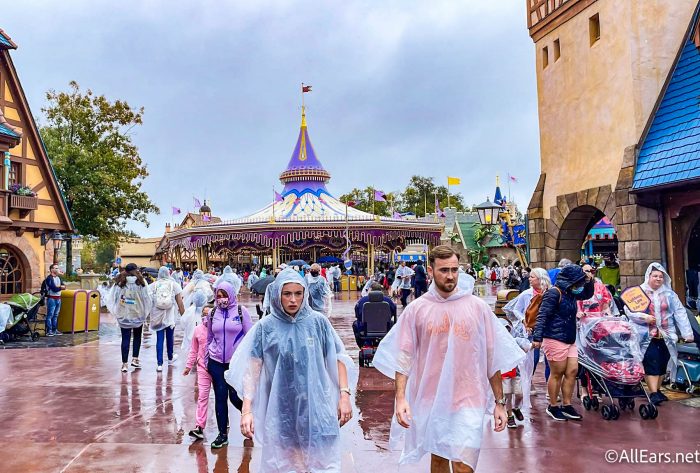 …and over in Tomorrowland! Those indoor rides will probably be more popular today. 😉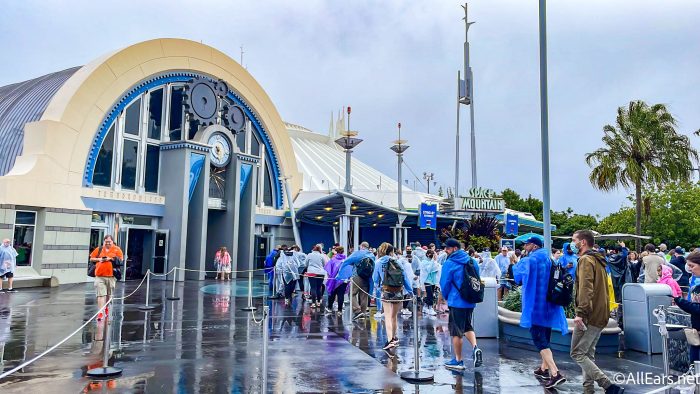 We noticed similar trends over at Disney's Hollywood Studios. There were definitely more people than we'd see on a typical rainy day, but maybe not as many as you'd expect the week of Christmas.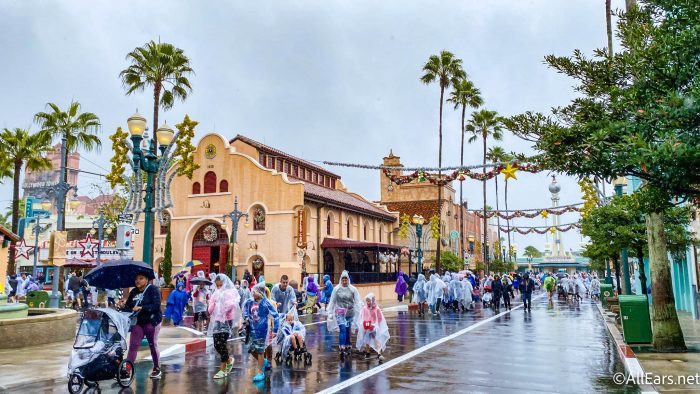 Once again, it's a sea of rain jackets and ponchos out here, folks.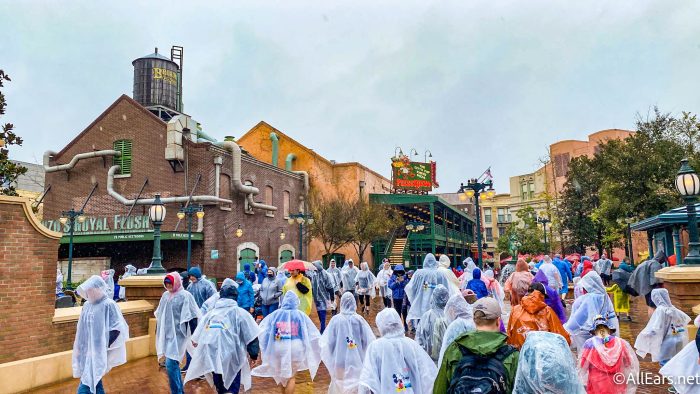 Galaxy's Edge and Toy Story Land tend to have higher crowds than the other areas of the park, and today was no exception. You'll want to be careful when heading to those popular spots.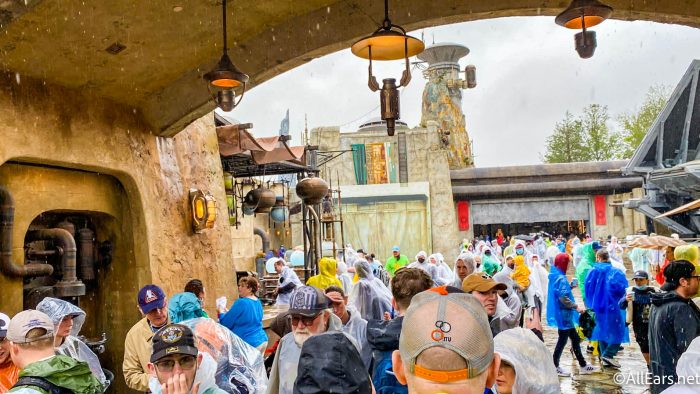 We can pretty much guarantee than any awning or overhang will have a family huddling underneath it, hoping to stay dry.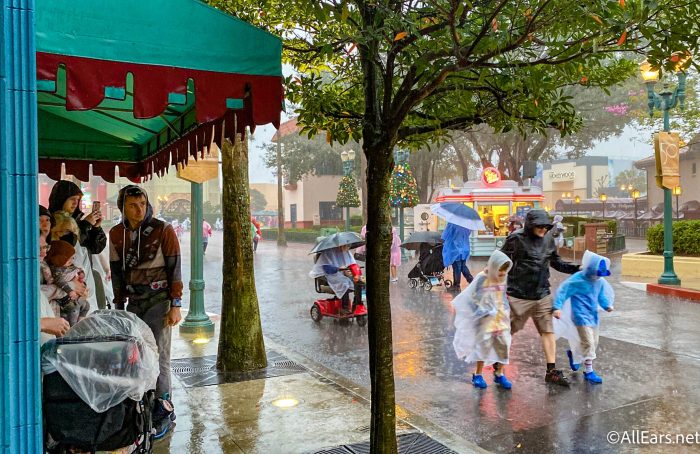 We stopped by to visit some of the Disney World hotels today as well. We had to seek shelter over at the Swan and Dolphin Resort because it started to pour down HARD. Just look at that rain!
And the walk between Disney's Polynesian Village Resort and Disney's Grand Floridian Resort was pretty gloomy. The skies are incredibly gray today.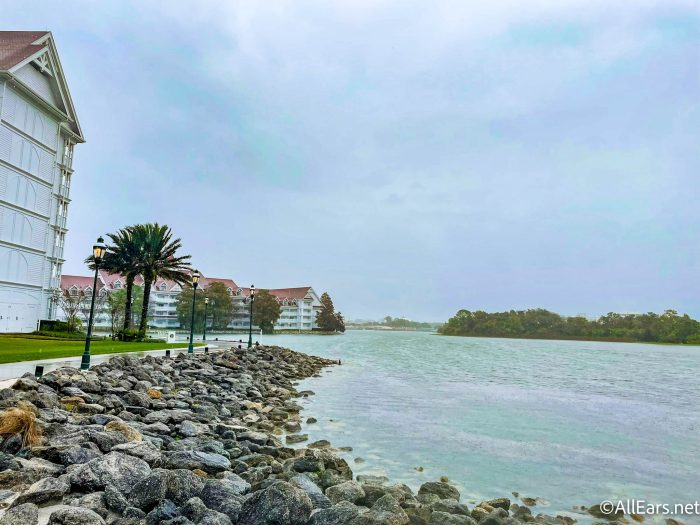 We passed by the Wedding Pavilion on the way — hope you're not getting married here today! (Although, if the superstitions are true, rain is supposed to be good luck on your wedding day.)
So, do any special policies go into effect on a rainy day in Disney World? Well, that depends. Some rides will close if there's lightning in the area.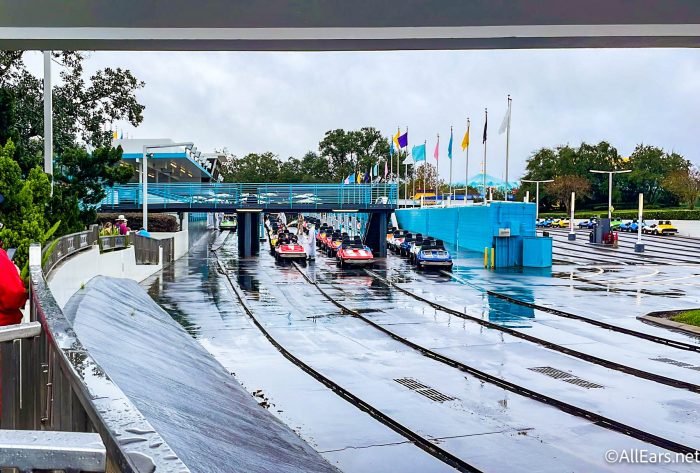 The same is true for resort pools. Although, we're not sure who'd want to swim in this weather anyway.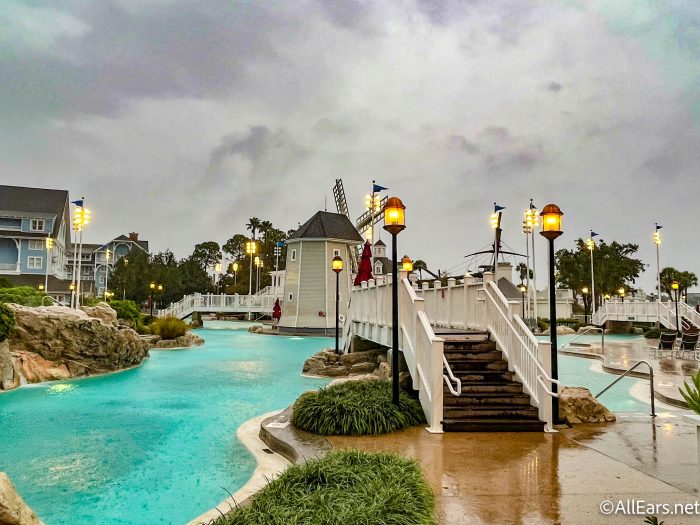 We also spotted towels laid out at the entrances to some of the hotels. This way, you can dry yourself off before entering the lobby!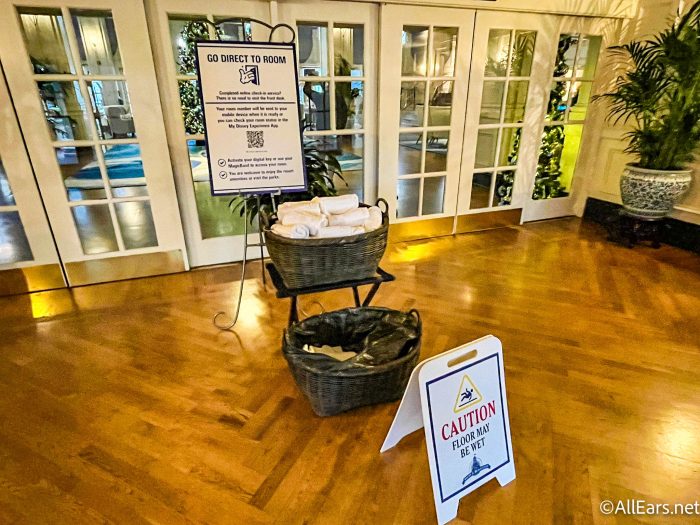 And Cast Members were vigilant about keeping things clean. We spotted one mopping up puddles in The Emporium.
But all in all, it's a pretty normal (albeit, slightly less crowded) day in Disney World! We even got to ride the Skyliner!
A very dreary day indeed 🌧 pic.twitter.com/Ll3h4MuaI1

— AllEars.Net (@AllEarsNet) December 21, 2021
And the newly returned trams at Magic Kingdom's Transportation & Ticket Center were running as usual later in the day. At least you don't have to walk back to your car in the rain.
We'll make sure to keep you updated with the latest news from Disney World during the holiday rush, so stay tuned to AllEars this week!
Have you ever spent a rainy day in Disney World? Tell us in the comments!