On March 8, 2019, Marvel Studios brings us its 21st (and first female-led) film in the Marvel Cinematic Universe, "Captain Marvel."  Set in 1995, it follows Air Force fighter pilot Carol Danvers as she becomes the superhuman Captain Marvel and attempts to save the planet from being a casualty of interplanetary conflict.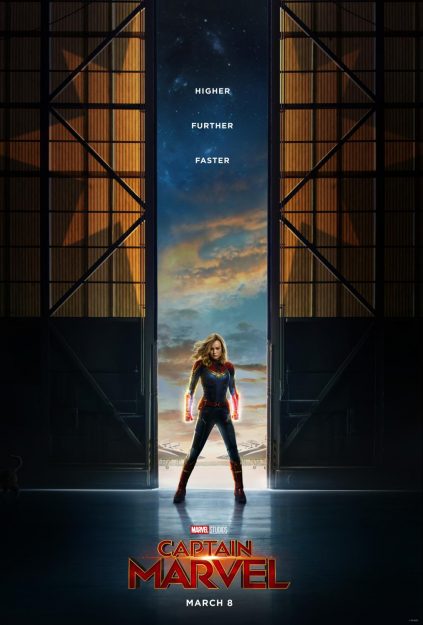 At a press conference last week, Brie Larson (Carol Danvers / Captain Marvel,) Samuel L Jackson (Nick Fury,) Jude Law (Starforce Commander,) Gemma Chan (Minn-Erva,) Lashana Lynch (Maria,) Clark Gregg (Agent Coulson,) Anna Boden (Director,) Ryan Fleck (Director,) and Kevin Feige (Producer) made an appearance to talk about bringing Captain Marvel to life.
Larson on why she loves Captain Marvel:  "There's a lot to love about her, which is why I was really excited to do this; in particular, the idea of playing a superhero, or a female superhero in particular because my interest is in female complexity…I was a little worried about playing somebody, a superhero that would be perfect–because I don't feel like that's realistic, or something aspirational at all.
"So getting to play a character where the whole character arc and turn of this is watching her be this major risk taker, which means it's not always going to work out the best.  And those are the moments, the defining moments of her character, where she doesn't lay down, she gets back up. I mean, that's everything. That's for everybody. There isn't a person who can't relate to that, I don't think."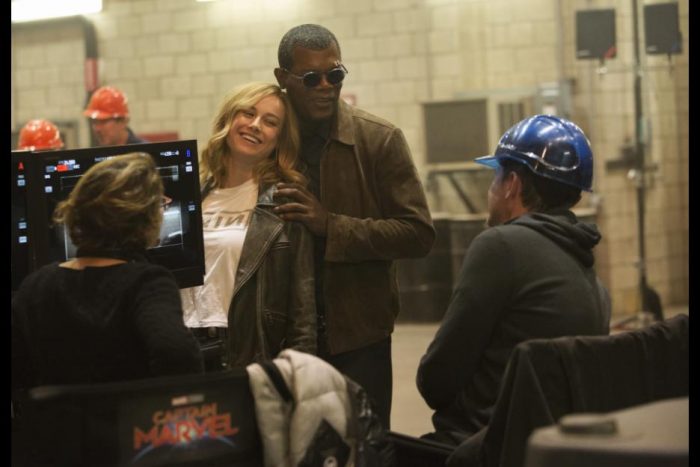 Jackson on the '90s version of Nick Fury:  "Oh, you know, sort of a kinder, gentler, not so cynical world-weary, chip-on-the-shoulder Nick Fury…Who hadn't met anyone from another universe just yet and sort of looking at the crazy lady, trying to figure out why she thinks she's an alien…It's kind of fun to not be the all-knowing, you know, angry persuader that Nick Fury always is and…even more refreshing to have two eyes, so I don't have to cover one eye while I was learning my lines.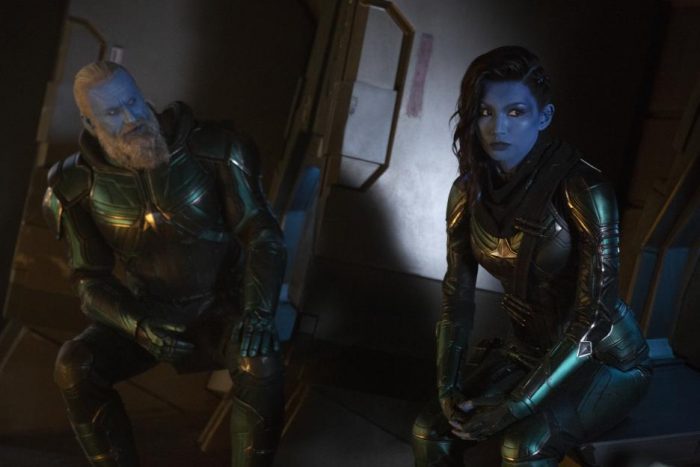 Chan on taking a turn as a mean girl:  "I loved it.  You know, I like to change it up and surprise people a bit, and it was really fun going from playing Astrid, [in "Crazy Rich Asians"] who is this very warm-hearted, kind, empathetic person to Minn-Erva, who…she's got a harder edge, she's sarcastic…yeah, she's a bit of a mean girl.  But I like her. I like kind of tapping into that side of me.  It was fun. It's fun to be bad."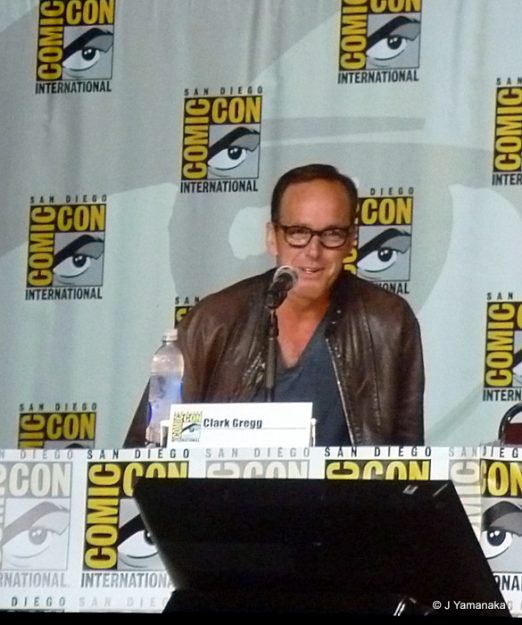 Gregg on playing a younger Coulson:  "I've had a long journey–eleven years I think–and including 130 hours of television and a lot of trauma and heartbreaks.  So for me to come back around to a very innocent, excited space, an origin moment was… I found it really moving."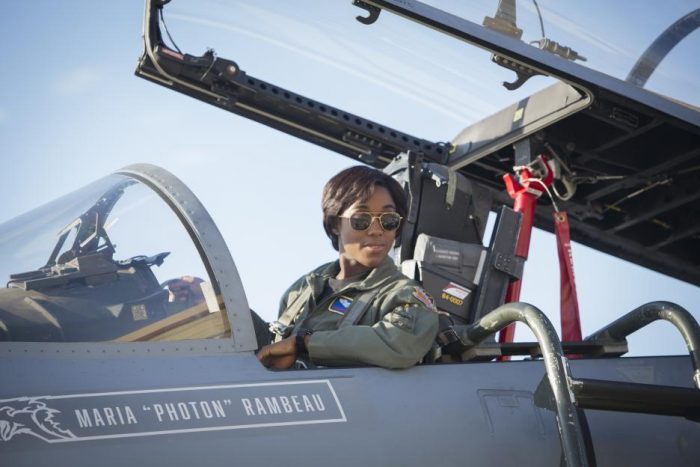 Lynch on taking military training :  "Ah, yes.  I was able to take some military training.  Flying an F-16…is like your eyeballs coming out of the sockets and landing in your back pocket kind of thing.  That was great. I can't liken it to anything else, but that.  It's wonderful to be able to be an actor and just add these different experiences and skills to your repertoire, and it was nice to just have the military… welcome me into their environment.  For a woman to be really uplifted through the MCU I think, is such a special marrying of two types of worlds that really meshed well together.  So I feel like I'm not only representing women, I'm representing black women. I'm representing single mothers and representing all women in the military and that's pretty damn special."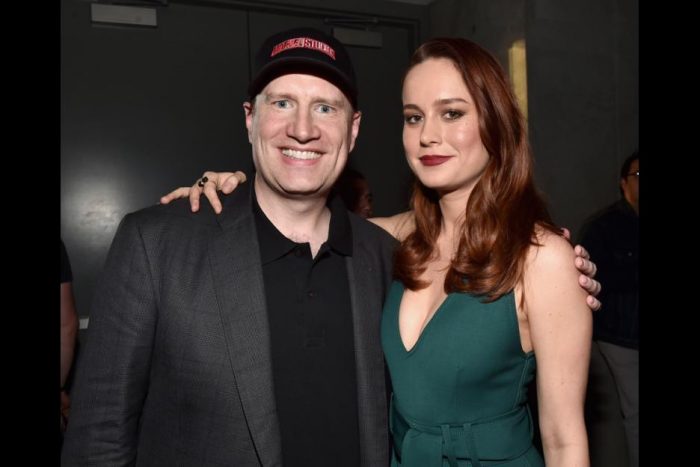 Feige on the process of making a blockbuster: "Well, it's…in terms of the visual effects, it was having (Producer) Victoria Alonzo, who's been with us since the beginning, who knows this stuff inside and out and is an amazing mentor to filmmakers.  Christopher Townsend was our Visual Effects Supervisor, who's done many movies for us. And… because it ultimately is always about the story, there's nobody pushing.  The process never overwhelms story. We'll alter the process if it fits the story, if it fits their vision.  And that's how you end up with a great movie like this.
Marvel's "Captain Marvel" will be released in US theaters March 8, 2019.
Click on the graphic below to subscribe to the AllEars® newsletter  — don't miss any of the latest Disney news!