Walt Disney World has only closed a few times in the several decades it's been open. The most recent closure — from March 2020 through July 2020 — was unprecedented, but most of the other closures have been weather-related!
Unsurprisingly, those weather closures were hurricane-related.
But despite a handful of hurricane-related closures, have the massive named storms really caused serious damage to any Disney World structures?
Those building Disney World were not unaware of Florida's relatively high likelihood of encountering big storms, and Disney World is truly built to sustain hurricane force winds and rain. Contrary to popular legend, Cinderella Castle cannot be taken apart in the event of a hurricane. Instead, it was built to withstand winds of at least 90 miles per hour.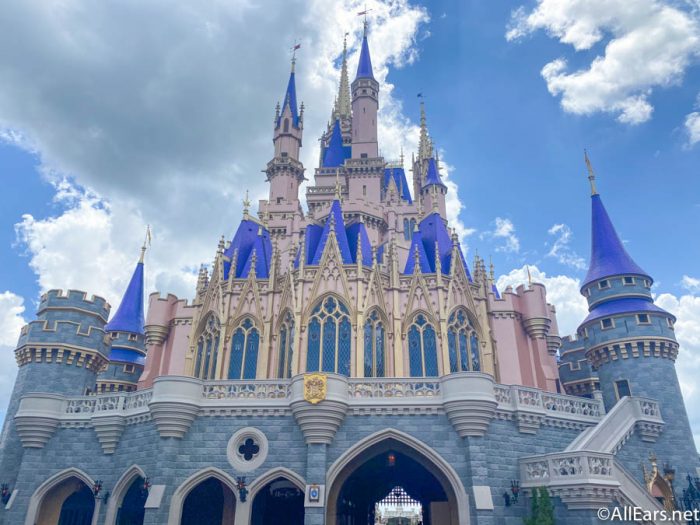 The majority of the damage Disney World has sustained from hurricanes over the past years have been relatively minimal. Based on what we've seen, it appears the most damage was caused by Hurricane Irma in 2017.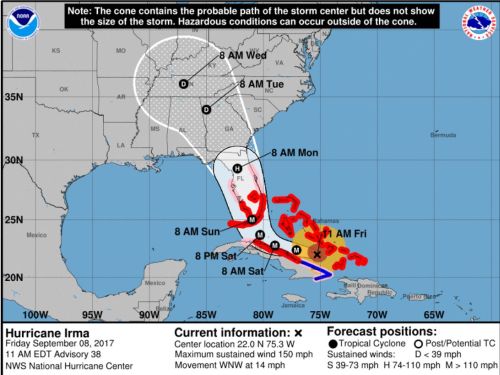 Hurricane Irma hit the Disney World area on September 10, 2017, as a Category 2 hurricane with minimum sustained winds of 96mph. All Disney World theme parks as well as the water parks and Disney Springs were closed in the evening of September 9 and remained closed the following two days. Although Disney avoided extensive damage from the storm, it didn't escape totally unscathed.
Trees and Debris
There were a LOT of trees that came down from the storm. We found these photos shared in articles from FoxNews and Newsweek. There were quite a few trees down by Cinderella Castle in Magic Kingdom…
Damage near Cinderella's Castle 🙁 pic.twitter.com/Sg9q5UmETi

— Belle (@FiBelleFi) September 12, 2017
All Star Movies @ Disney after Irma
Looks to be only minimal damage. pic.twitter.com/KeBrdG4nYx

— Daniel McDonald (@DmcDT) September 11, 2017
There were also trees down by
Be Our Guest Restaurant
in Magic Kingdom, and some flooding in
EPCOT
according to photos posted on Twitter and shared by
Fox News
. Photos shared by
Time
also showed tree damage at
Disney's Polynesian Village Resort
. One of the more serious tree falls happened at 
Disney's Animal Kingdom Lodge
 where a tree fell on Jambo House. The photo of this damage was posted on Twitter by one user and also shared by
Entertainment Weekly
.
@Attractions tree fell into a room at Jambo pic.twitter.com/5YnFuksCbD

— Mercuzio (@disneyquesting) September 11, 2017
This was the type of damage seen most around Disney World after Hurricane Irma — trees and debris down around the parks and hotels, sometimes blocking pathways or filling the resort pools.
Lighting and Rails
In terms of more serious damage, there was a street light that fell and some railings damaged at Disney's Port Orleans Resort — French Quarter which was posted on Twitter and shared by Entertainment Weekly.
One of the street lights next to Doubloon Lagoon was blown down last night, damaging the railings. #HurricaneIrma #LiveFromWDW pic.twitter.com/HrfLd2QHLU

— Alan | CafeFantasia 💫 (@CafeFantasia) September 11, 2017
It appears this was over by the pool area at the resort. A light fixture and some smaller items, like little booths, were also knocked down around Disney's Beach Club resort as reported by Ziggy Knows Disney.
Jungle Cruise
Although the Disney World theme parks reopened on September 12, 2017, after Irma rolled out of town, a few attractions did not reopen right away. In particular, Magic Kingdom's Jungle Cruise sustained some more serious damage and did not reopen until September 21. According to Travel and Leisure, a Cast Member reported that the "maintenance dock backstage was badly damaged in the storm and boats can no longer get to the track, meaning it will need extensive repairs."
Jungle cruise is down for about a week 🙁 pic.twitter.com/Uz7UidJmyR

— Belle (@FiBelleFi) September 12, 2017
As
Travel and Leisure
 noted, other attractions, including
Kilimanjaro Safaris
and
Kali River Rapids
were also closed initially, but it appeared to be due to cleanup efforts and not actual damage to the attractions themselves.
Roofing and Building Issues
Some buildings experienced roofing issues. Some siding blew off one of the buildings at the Beach Club according to Ziggy Knows Disney, and some roofing pieces also appear to have been damaged at Disney's Polynesian Village Resort as shared by WDWMAGIC. Some shingles reportedly came off at Disney's Grand Floridian Resort, and one was even being sold on eBay!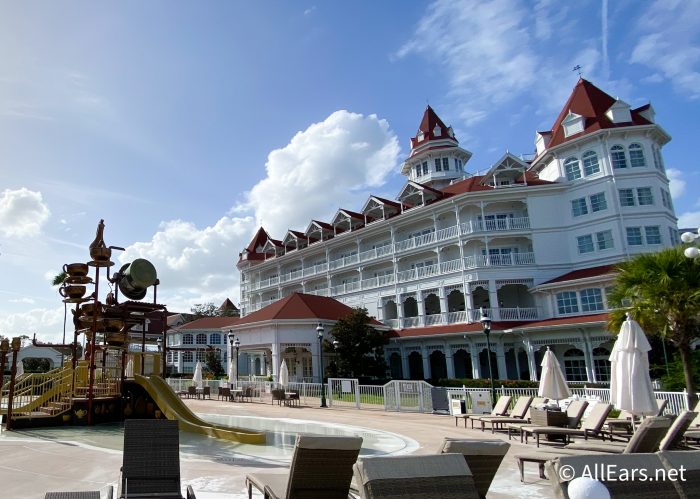 A structure near the Walt Disney World Swan and Dolphin Hotel was also badly damaged.
Destroyed 🙁 pic.twitter.com/eBlU7mIWeJ

— Belle (@FiBelleFi) September 11, 2017
Overall, it was relatively minimal damage, compared to the damage a strong hurricane could truly cause.
Transformer Explosion
Perhaps the most damage overall that we saw from this hurricane and that we've seen in general was the reported explosion of a transformer outside of Disney's Contemporary Resort. The following video was posted on Twitter and then shared by Elite Daily.
Transformer exploding outside of Disney's Contemporary Resort. #hurricaneimra pic.twitter.com/guinDknnMG

— BrightSunFilms (@BrightSunFilms) September 11, 2017
It really is astounding to see how the night sky lit up in that video reportedly due to the explosion.
When it comes to other hurricanes that have hit near Disney World, the damage was definitely more on the minimal side with some larger incidences scattered among them. For example, during Hurricane Charley in 2004, the mermaid statue from the Splash fountain that was previously in Disney's Hollywood Studios was destroyed.
During Hurricane Frances (also in 2004), it appears there was minor roof damage to a backstage structure and some trees and plant damage. The Coral Reef Restaurant in EPCOT as well as the former Honey I Shrunk the Kids Movie Set Adventure were both damaged somewhat by Hurricane Jeanne (also in 2004) and did not reopen immediately after the storm.
Overall, the most damage Disney World has sustained is much less than what other cities, particularly those on the coast, have seen in other hurricanes. This is likely due in large part to the weakening of storms when they move over land, the way Disney World is constructed, and the work of the thousands of Cast Members who take all necessary steps to ensure the safety of the attractions and the guests.
Have you ever visited Disney World during a hurricane? We'd love to hear about your experience. Tell us about it in the comments.
Want to  learn more about weather occurrences and planning for Walt Disney World? Click here to view our weather page!
Join the AllEars.net Newsletter to stay on top of ALL the breaking Disney News! You'll also get access to AllEars tips, reviews, trivia, and MORE! Click here to Subscribe!