The beginning of June marked the official start of the 2022 Hurricane Season, and if you've got a summer Disney World trip planned you might be wondering what this means for you.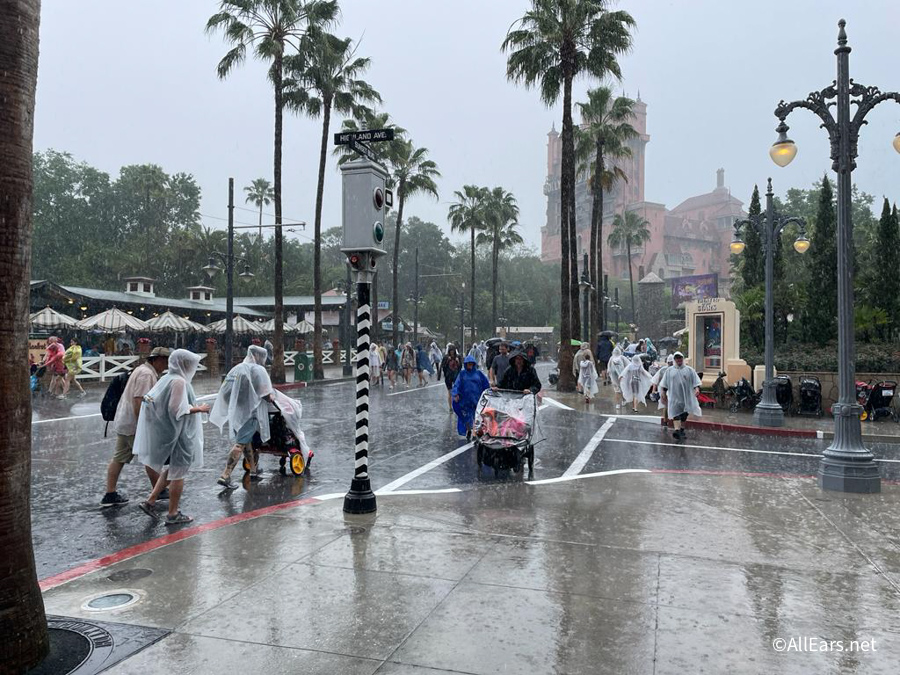 With potential extreme weather on the horizon, it's important to know everything you can about hurricane season in Disney World. The 2022 season is predicted to have an above-average amount of activity, which means you could get caught in the rain on your trip! Fortunately, we're sharing what you need to know about the 2022 Hurricane Season and how you can be prepared in Disney World. 
Disney World is certainly no stranger to hurricanes, but you might be! If you've got a summer trip planned and are lost trying to figure out how to be prepared and what this means for you — fear not. We're going to start with the basics.
2022 Hurricane Season Predictions
Hurricane season officially runs from June through November, but that doesn't mean nature always plays by the rules. We saw the first hurricane of the season — Agatha — come and go by the end of May, although we haven't heard the last of that storm quite yet.
Hurricane Agatha made landfall in Mexico and quickly dissipated, but is expected to re-form and become Tropical Storm Alex. Although no named storm has formed, a tropical storm warning was issued for several Florida counties on June 2nd.
⚠️ Tropical Storm Watches are in effect for Brevard, Osceola and Polk counties as Tropical Cyclone One heads for Florida. pic.twitter.com/HDPqvRsN3u

— WESH 2 News (@WESH) June 2, 2022
The National Oceanic and Atmospheric Association (NOAA) has predicted an above-average hurricane season, with anywhere from 14-21 named storms developing. Of those storms, 6-10 are predicted to be hurricanes and 3-6 of those could be major.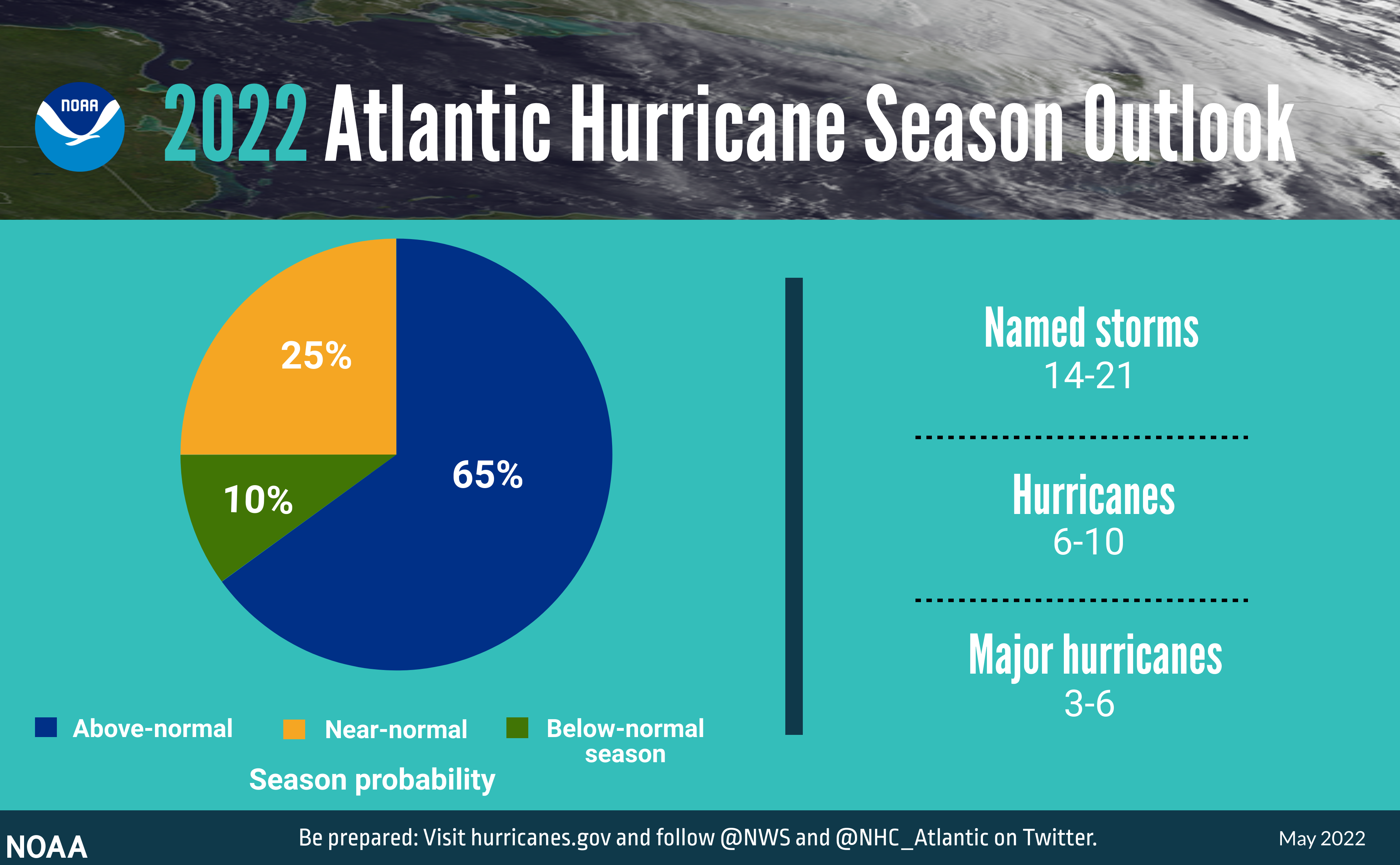 Based on what we've seen thus far this year, Disney World could be in for a rainy summer and beyond.
In Past Years
Unfortunately, it's not always magic and sunshine skies in Disney World, and it has been damaged by hurricanes and storms in the past. We've seen roofing damage, fallen trees, broken lighting, and even an exploding transformer occur —  all from hurricanes.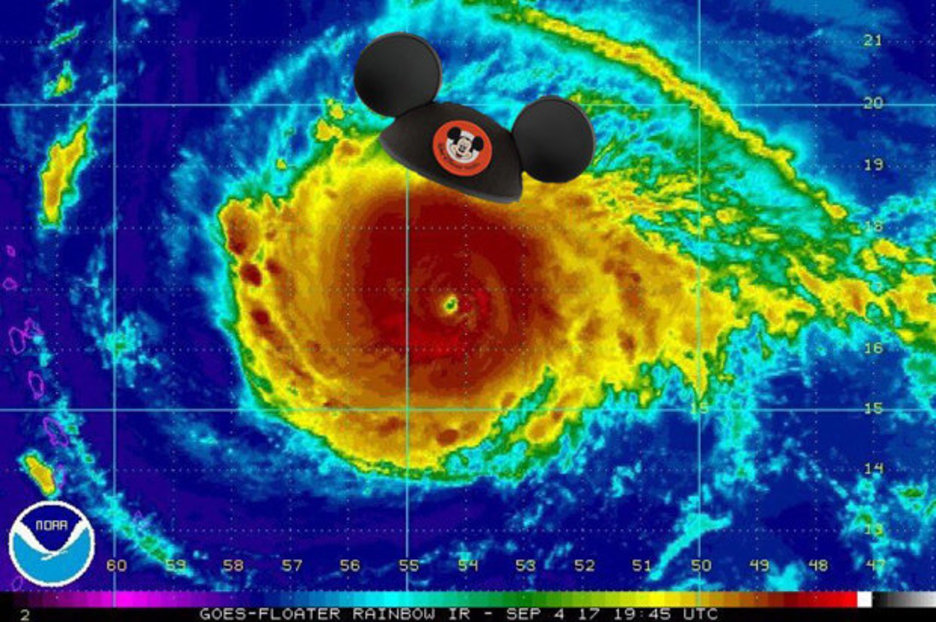 Last year, when Hurricane Elsa was making its way toward Disney World, Disney started offering Hurricane Meal Kits for hotel guests to purchase ahead of any potential impact. The kits included foods like bagels and cream cheese, yogurt, cereal, wraps, juices, and more. This way, in case a Hurricane Warning was in effect, guests had food options stashed in their room refrigerators!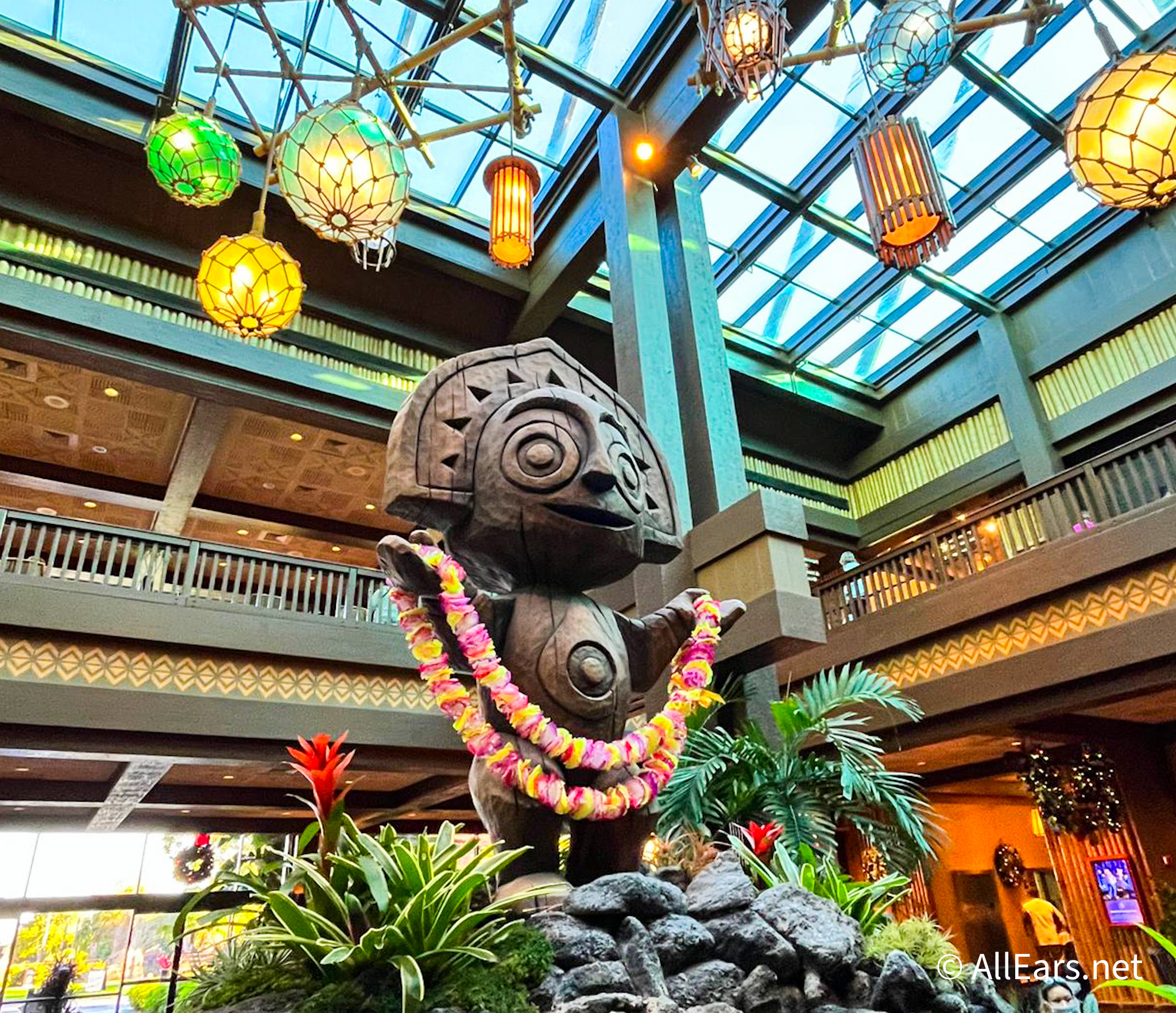 When the weather is severe enough, Disney World will shut down. We've seen it happen with several hurricanes in the past, including Charley, Frances, Jeanne (all in 2004), and, more recently, Irma (2017) and Dorian (2019). When this is the case, parks will close, and Cast Members will encourage Resort guests to return to their rooms and wait for further instructions.
So, if hurricane season (and Florida's weather in general) is so unpredictable in Disney World, is there anything you can do about it? YES!
Before Your Trip
Before you start planning your Disney World vacation, consider what the weather is like during the time of year you plan on visiting. If you're flexible, you might want to choose December through May as your travel months since hurricane season isn't occurring then. Keep in mind, though, that it can rain without warning at all times of the year in Florida!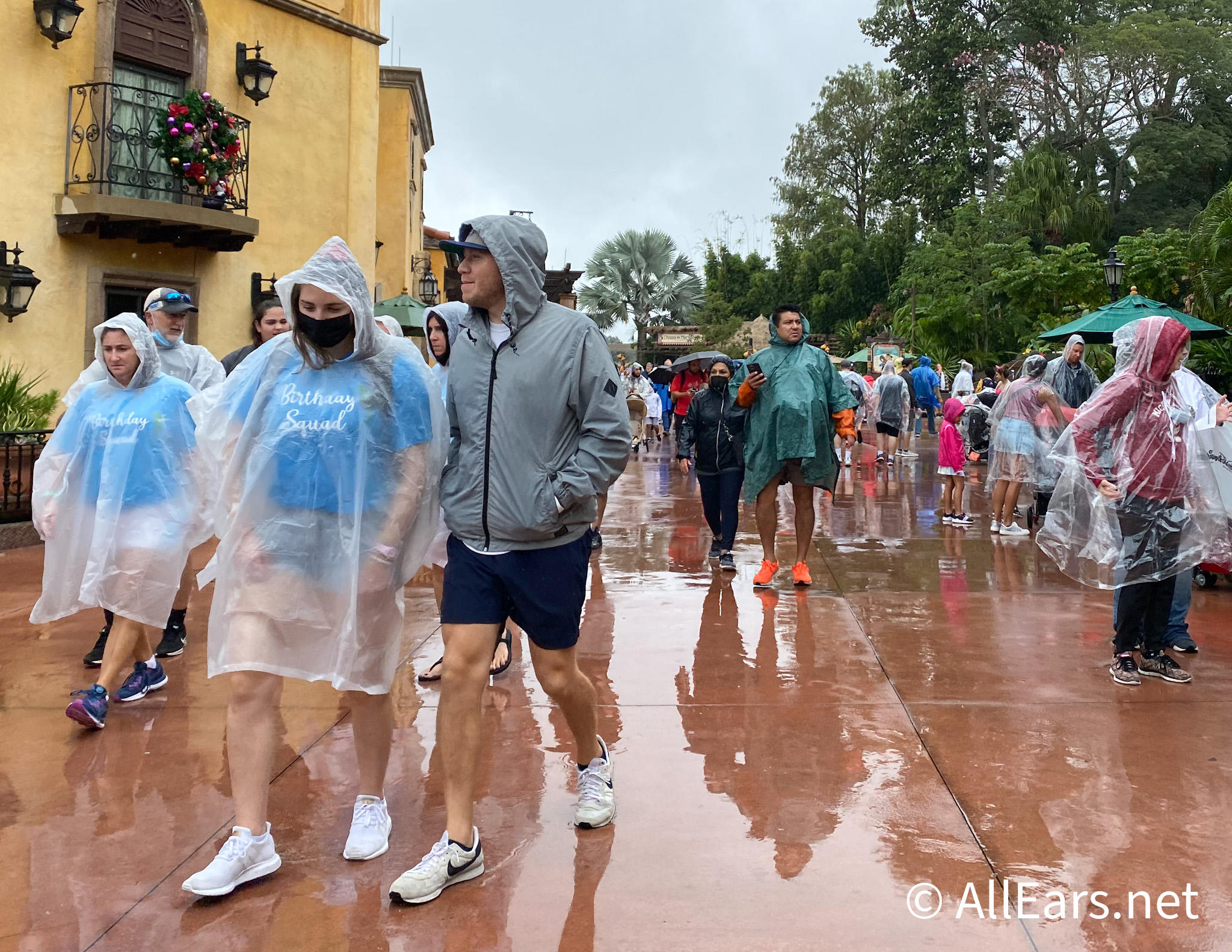 If your trip is planned during a time when Disney World is expected to get bad weather, keep an eye on the forecasts ahead of your visit so you know what to pack in your suitcase. It's important to note that Disney World does have a cancellation policy for hurricanes if the situation calls for it — and you can always purchase separate trip insurance in case you have to cancel.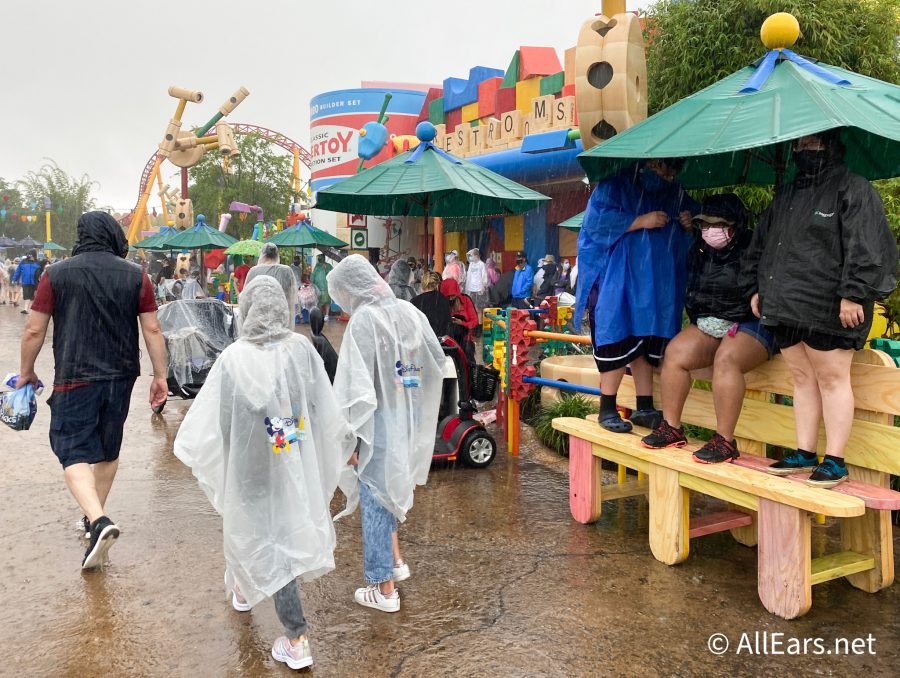 Not all Disney World Resort hotels are created equally when it comes to severe weather, either. Consider booking a hotel that has interior hallways and room entrances.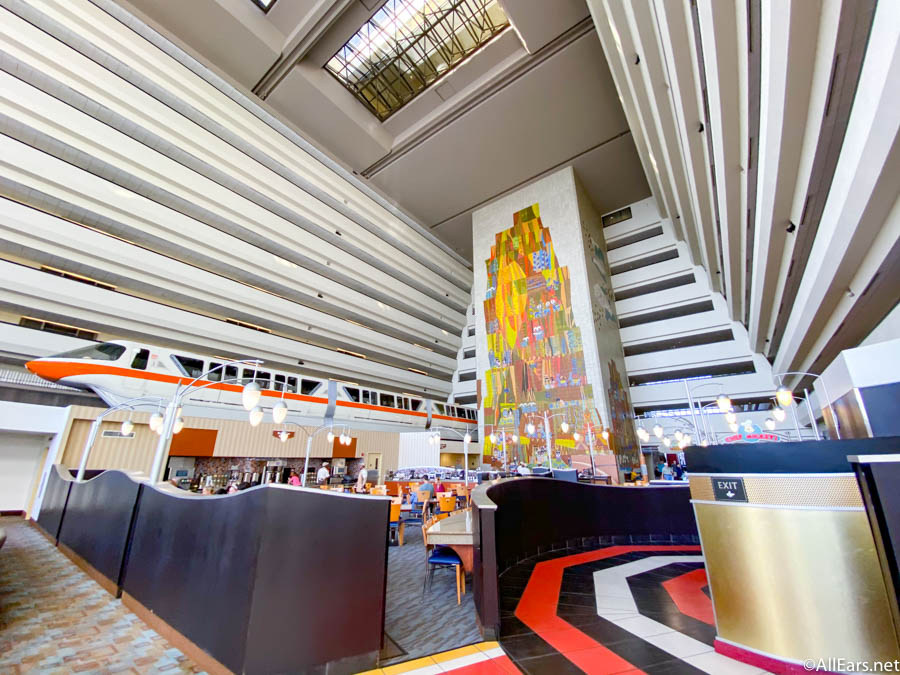 That way, if there is a hurricane, you're still able to access things like dining options and entertainment.
During Your Trip
The best thing you can do to be prepared for rain on your Disney Vacation is to temper your expectations. It might rain, and that's okay! We've had plenty of great Disney days in the rain, and there are still plenty of things to do — grab a bite to eat, experience an indoor attraction, and go shopping. Some attractions will shut down, but there will still be nonstop entertainment throughout the parks and beyond.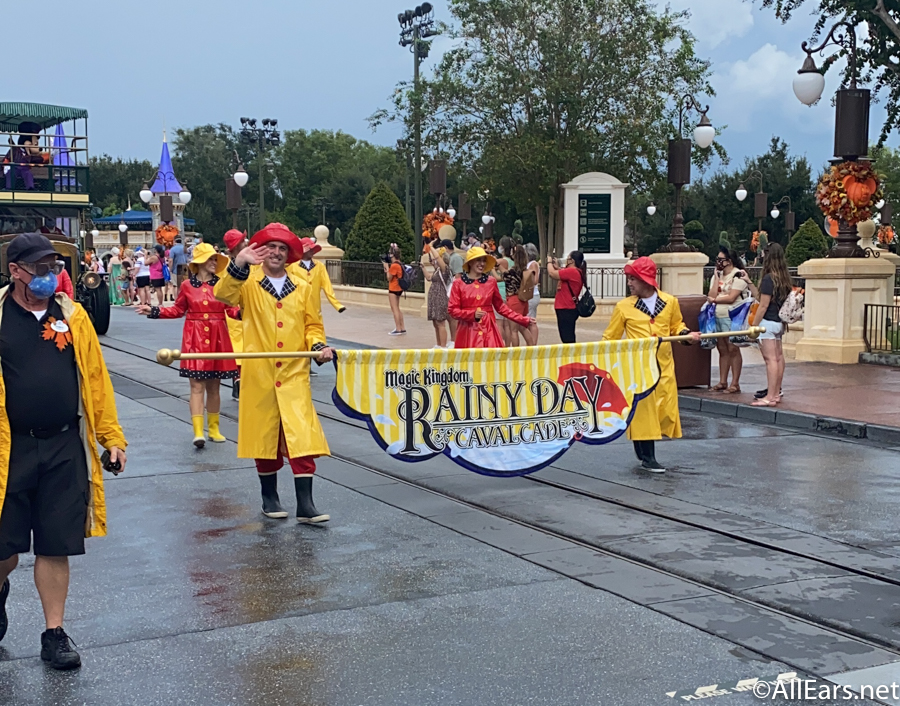 Speaking of entertainment, we've even seen hotels offer activities and other fun things to do in the case of an impending hurricane when the parks are forced to close.
If you're heading into the parks on a day that calls for rain, you're going to want to pack your park bag a little bit differently. Disney World is known for puddles in certain areas of the parks when it rains, and without even realizing it, your socks and shoes are soaked! Packing extra socks or even a pair of flip flops can save your feet from hurting (and save you from spending money on expensive socks in the park)!
We also always recommend tossing a reusable poncho in your bag. Sure, you could buy one at Disney, but they're expensive and can easily rip. Reusable ponchos can be easily folded up and stashed away.
The most important thing to remember during a potential hurricane or severe weather in Disney World is to listen to Cast Member instructions. Disney has plans in place for situations like this, and it's important to follow directions in order to keep yourself and other Disney World guests safe.
If you've already got your summer Disney trip planned and are concerned about the heat just as much as the rain, we've got you covered. Check out our tips on how to survive the summer heat in Disney World — and you can even cool off with our ultimate list of refreshing snacks.
Disney World weather may be unpredictable, but with these tips you can set yourself up to still have a great time — even during hurricane season. For the latest Disney World tips and news, don't forget to stay tuned to AllEars!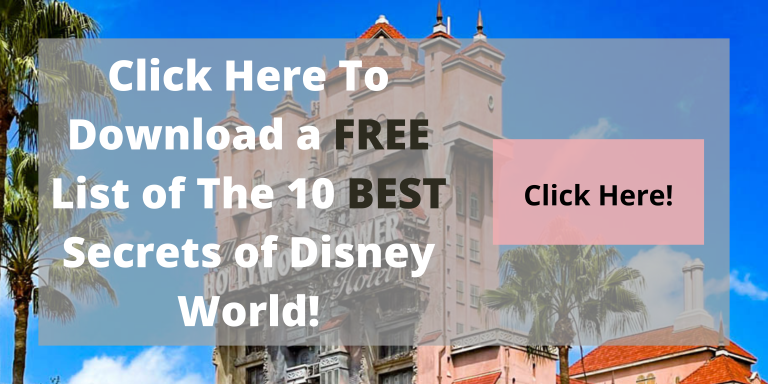 Have you been to Disney World during severe weather? Let us know in the comments!