DISCLOSURE: This post may contain affiliate links, meaning when you click the links and make a purchase, we receive a commission.
When you think of the Disney theme parks, what's the ONE iconic souvenir you associate with those places? That's right, Minnie ears!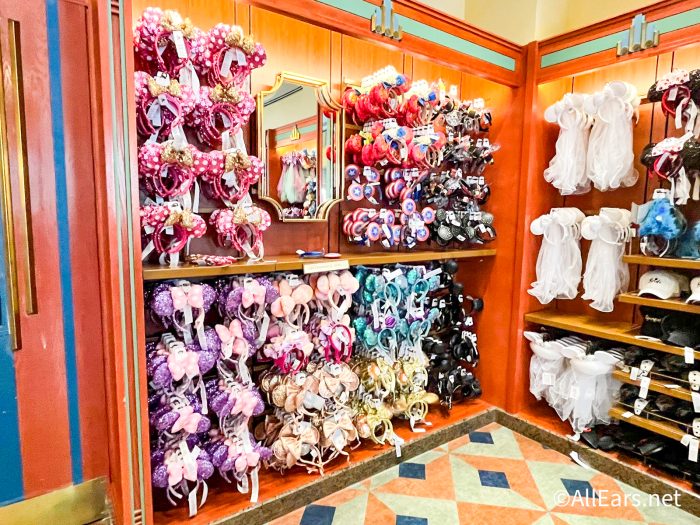 And if you've ever been to a Disney park, you'll see them in almost all the gift shops, often hanging on an entire wall dedicated to the latest designs. We've seen dozens of new pairs released in the past several months alone, but now, there are THREE new sets online!
First up we have the Aqua Minnie Mouse Ear Headband for Adults. We spotted this one on shopDisney this morning, and our immediate thought was that it's the perfect summer color trend! Doesn't that bright blue color just make you want to jump into a pool somewhere?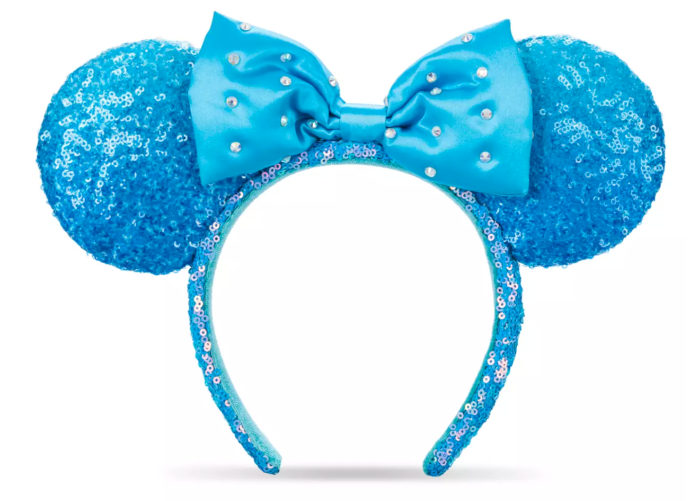 If you look closely, you'll notice that the bow is studded with little silver rhinestones — just in case you thought the sequin-covered ears weren't sparkly enough. 😉 You can get them for $29.99.
Next up, we've got a new pair of Pixar ears inspired by an upcoming movie, Lightyear! The ears themselves have a galaxy print with Sox the cat on the left side.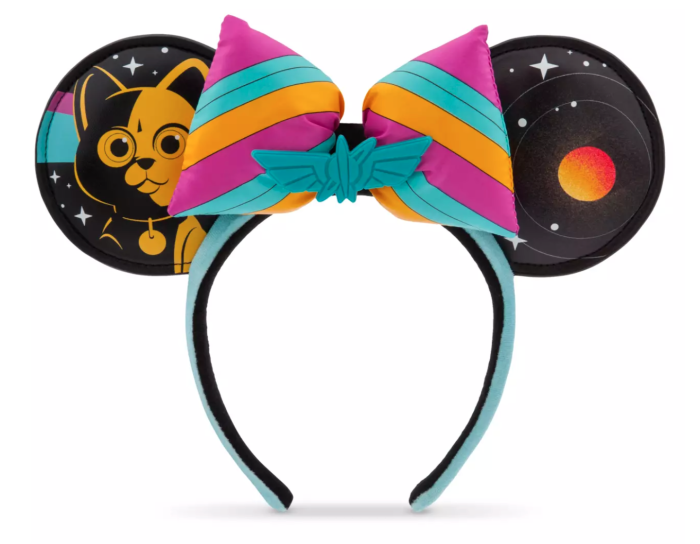 The bow is some very bold shades of pink, orange, and aqua, and in the middle, you'll find the Star Command logo. If you order them quickly, they might arrive by the Lightyear release date on June 17th! They were also $29.99.
And finally, we've got what must be the 957th pair of 50th Anniversary ears! Okay, that might be a bit of an exaggeration, but this Gold Sequin Ear Headband with Strap is definitely getting us in a celebratory mood.
The adjustable strap is great for people who want to wear ears, but don't like the feeling of a typical headband. Plus, they're sometimes a little more secure than regular Minnie or Mickey ears. Get these for $29.99 online.
Those are all three of the new Minnie ears online! However, we've seen lots of other designs recently that you might be interested in as well, including some Pride ears and two new Coach designer headbands. On top of that, Disney released 7 other pairs in the month of May alone!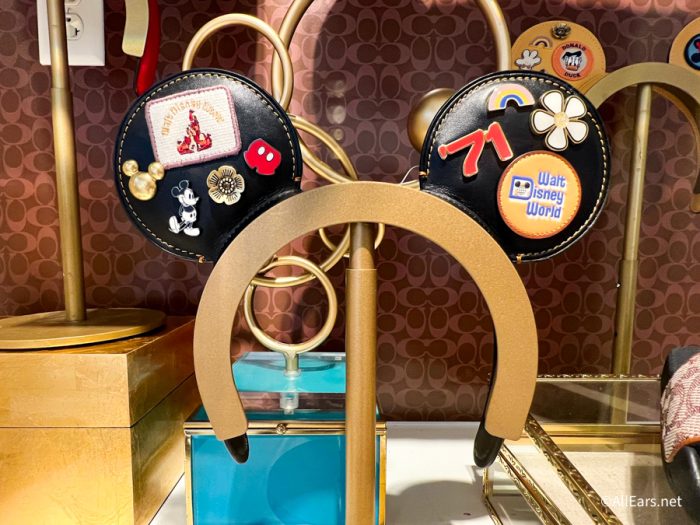 And even if ears aren't your thing, shopDisney is a great website to start checking if you're traveling to Disney in the next few months. They have lots of merchandise from the parks, including all your 50th Anniversary essentials. We're finding new stuff to add to our shopping carts every week!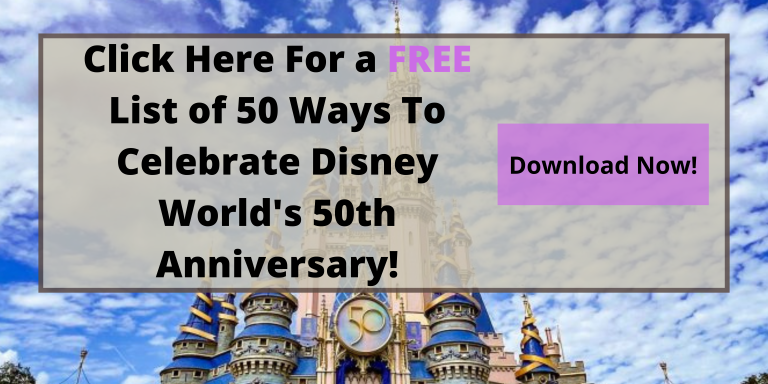 Which of these three new ears are your favorite? Tell us in the comments!