It's officially hurricane season in Florida and that means Disney World may be faced with some less-than-magical weather over the next coming months.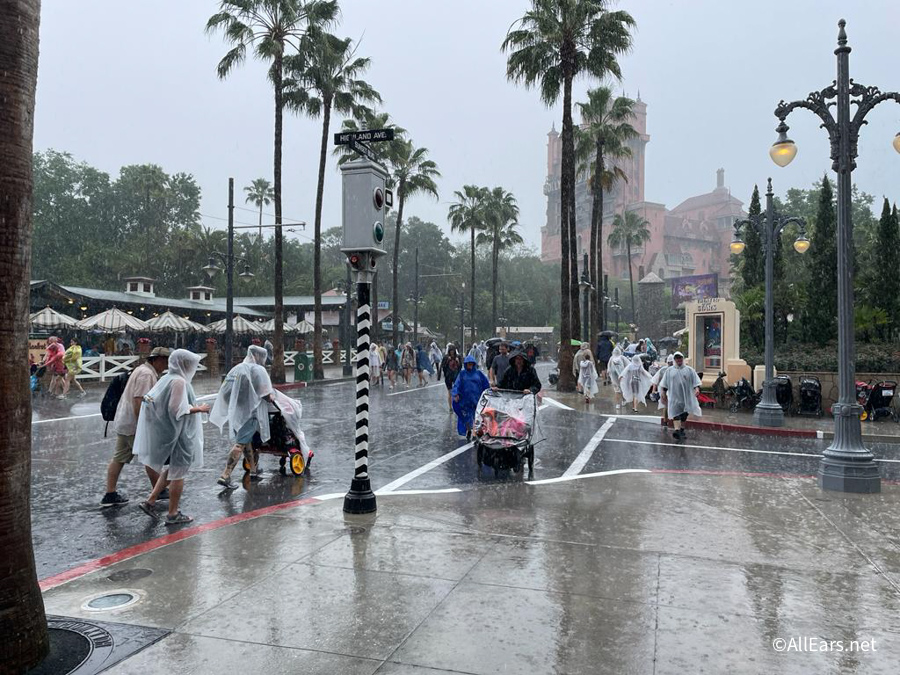 From June through November, meteorologists, Floridians, and Disney World fans alike will be tracking the tropics to keep tabs on any potential storms on the horizon. Hurricane Agatha became the first storm of the 2022 season, and although it made landfall in Mexico and dissipated on Tuesday, experts don't think it's the last we'll be seeing of Agatha.
When it comes to weather in Disney World, unpredictability is the name of the game — at least over the summer months. The Florida heat can be absolutely detrimental to a Disney day, not to mention that storms can open up from the sky at pretty much any given moment.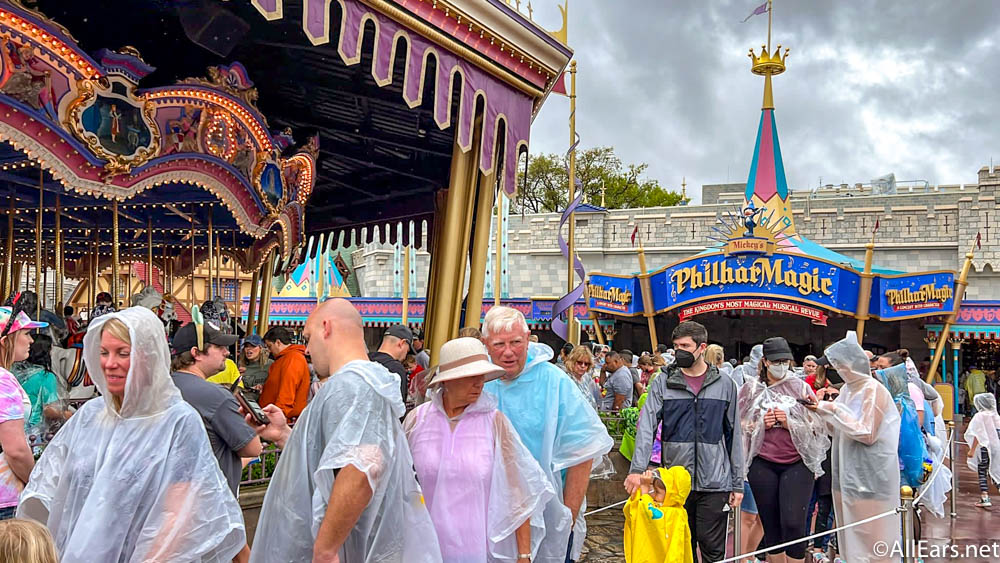 Hurricane season officially begins on June 1st, but we had already seen the first major storm of the season — Agatha. This year's hurricane season predictions call for between 16 and 20 named storms throughout 2022.
After making landfall in Mexico and breaking up into a less powerful system, it looks like the storm might get a second wind. According to the Orlando Sentinel, the storm has an 80% chance of reforming into a tropical storm within the next five days, and a 70% chance of becoming a tropical storm in the next two.
We have an area of interest: Invest 91. It has a high chance 80% of forming over the next 5 days. I'll show you the latest model tracks coming up on @wesh at noon. #wesh #weather #tracking #the #tropics pic.twitter.com/CduqKAeegw

— Cam Tran WESH (@CamTranTV) June 1, 2022
It's still too early to tell where the new storm — which would be renamed Alex — might go or what kind of gusto it might have, but
central and south Florida are likely in for a rainy weekend
.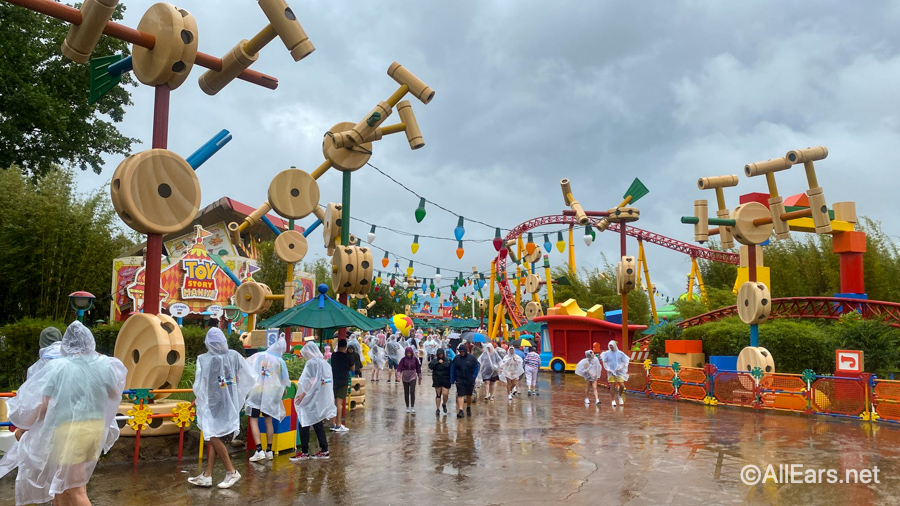 UPDATE: As of June 2nd, tropical storm watches are in effect for Osceola County and other counties in Florida.
⚠️ Tropical Storm Watches are in effect for Brevard, Osceola and Polk counties as Tropical Cyclone One heads for Florida. pic.twitter.com/HDPqvRsN3u

— WESH 2 News (@WESH) June 2, 2022
UPDATE: Here's a look at the 5PM Advisory from June 3rd, 2022.
5pm Potential Tropical System 1 advisory has just been issued; Here's a look… pic.twitter.com/IAEr77UeLr

— Eric Burris (@EricBurrisWESH) June 3, 2022
So, what if you've already got your trip planned for this weekend? Don't worry —
we've got you
. We've had some of our best Disney days in the rain, and as long as you can temper your expectations a bit, you can still have a good time.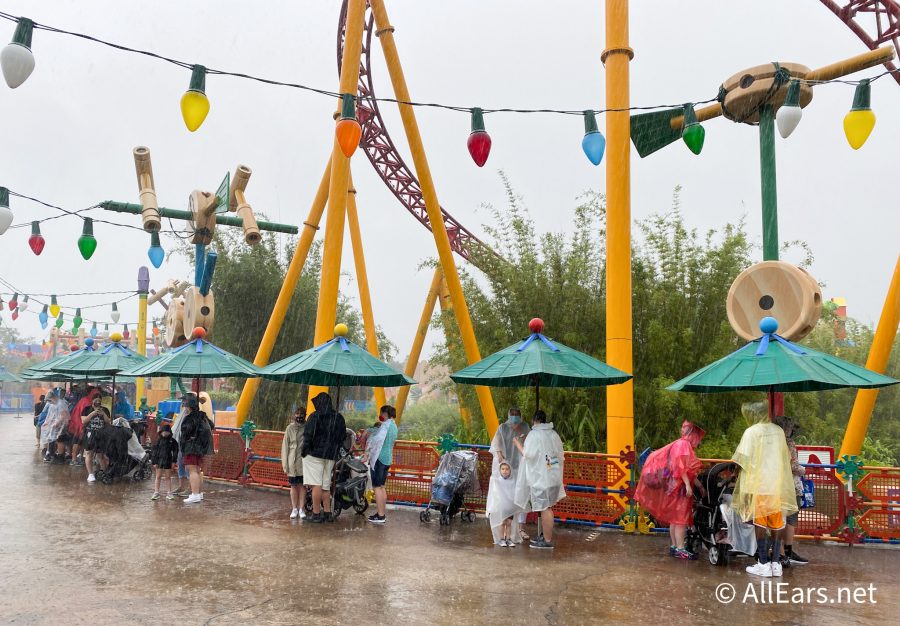 Depending on how intense the storm gets, certain attractions and other locations throughout the parks may close down. But, if it's just rain we've got some great tips on where you can take shelter in the parks — like the Main Street, U.S.A. shops including the Emporium in Magic Kingdom, the Land Pavilion in EPCOT, Muppet Vision 3D in Hollywood Studios, and our personal favorite: Nomad Lounge in Animal Kingdom.
We also recommend preparing for inclement weather when you're packing for your trip, too! Throw a pair of waterproof sandals, Crocs, or a change of socks into your park bag in case your shoes get drenched.
Don't get caught spending a ridiculous amount of money on a Disney poncho, either. You can get them online from Amazon, Target, and more for much cheaper than you'd spend at Disney World.
Although the weather can be unpredictable, if you prepare for it just a little bit you can still have a great Disney World vacation!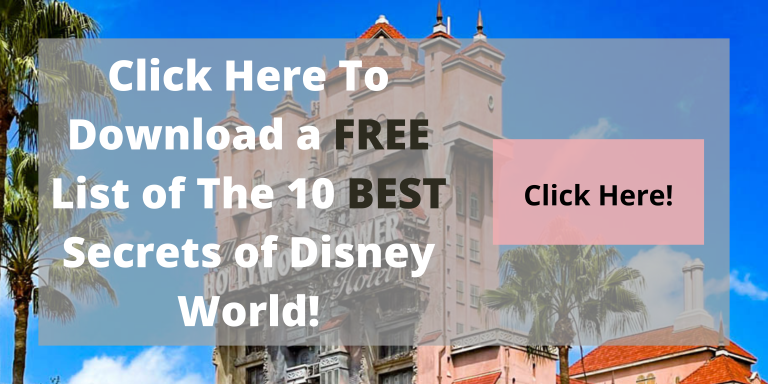 Have you been to Disney World during a hurricane? Let us know in the comments!