Is there a bad time to visit Walt Disney World? For some, the quick answer is no. We've all heard (or uttered) the refrain that even a bad day at Disney World is better than a good day in the real world.
Depending on your point of view and your park touring preferences, there may actually be less ideal times to visit Disney World. Some people may be more concerned about the weather than crowds while others can't stomach an abundance of construction walls. 
Let's go over all the "worst" times to visit Disney World including factors like crowds, weather, construction, and more!
Weather
The unpredictable nature of Florida weather can throw a wrench in anyone's plans. If you don't enjoy rain or heat, consider avoiding these seasons.
Hurricane Season
Hurricane season in Florida takes place from June through November, and it often means lots and lots of rain — even if the named storms don't make a direct hit. Tropical depressions and tropical storms can drop buckets of rain on central Florida, and the outer bands of a hurricane can wreak havoc in terms of wind and rain as well.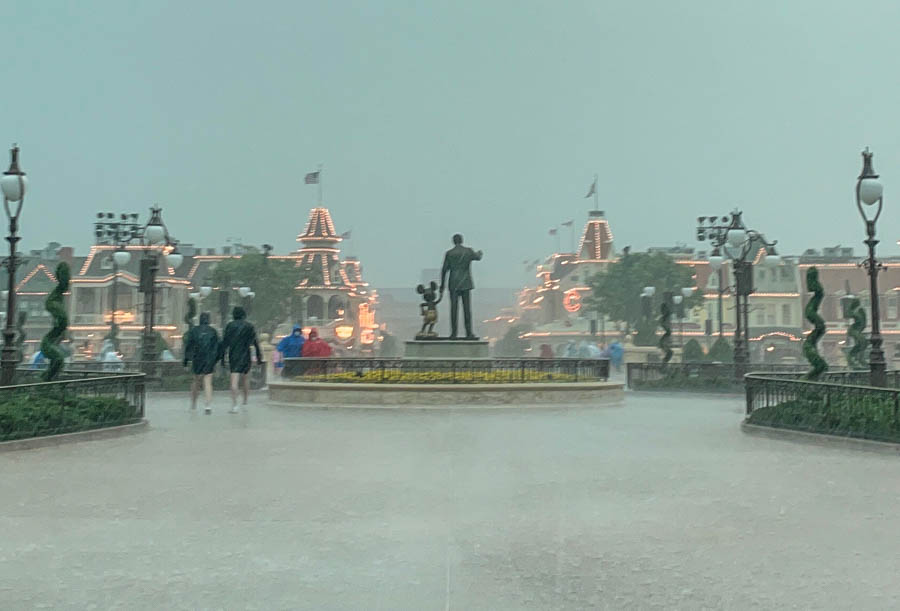 If you're not a fan of rain and/or don't want to risk being in the path of a potentially dangerous storm, you might want to skip out on hurricane season in Disney World. Disney World has protocols for handling actual hurricanes, but think carefully about visiting during hurricane season if you don't want to end up stuck in your hotel room.
Florida Heat
Most people know that summer in Florida is no joke. Temperatures can reach the 90s and feel 10 or more degrees warmer when humidity levels are high. 

If you don't like extreme heat, you probably want avoid Disney World in the summer. There are ways to fight the heat, like taking advantage of attractions that have AC and drinking plenty of water, but you'll have to be your own judge of how hot is too hot.
Crowds
Crowds vary at Disney World depending on the day, the week, the month, and sometimes the year. But there are a few particular times of the year you can count on huge crowds. You might want to plan your vacation around these times.
Summer Break
Summer is a very busy time at Disney World. A lot of kids are on summer break, and families take advantage of the time off. And when you also factor in the summer Florida heat, it's not always magical in Disney World.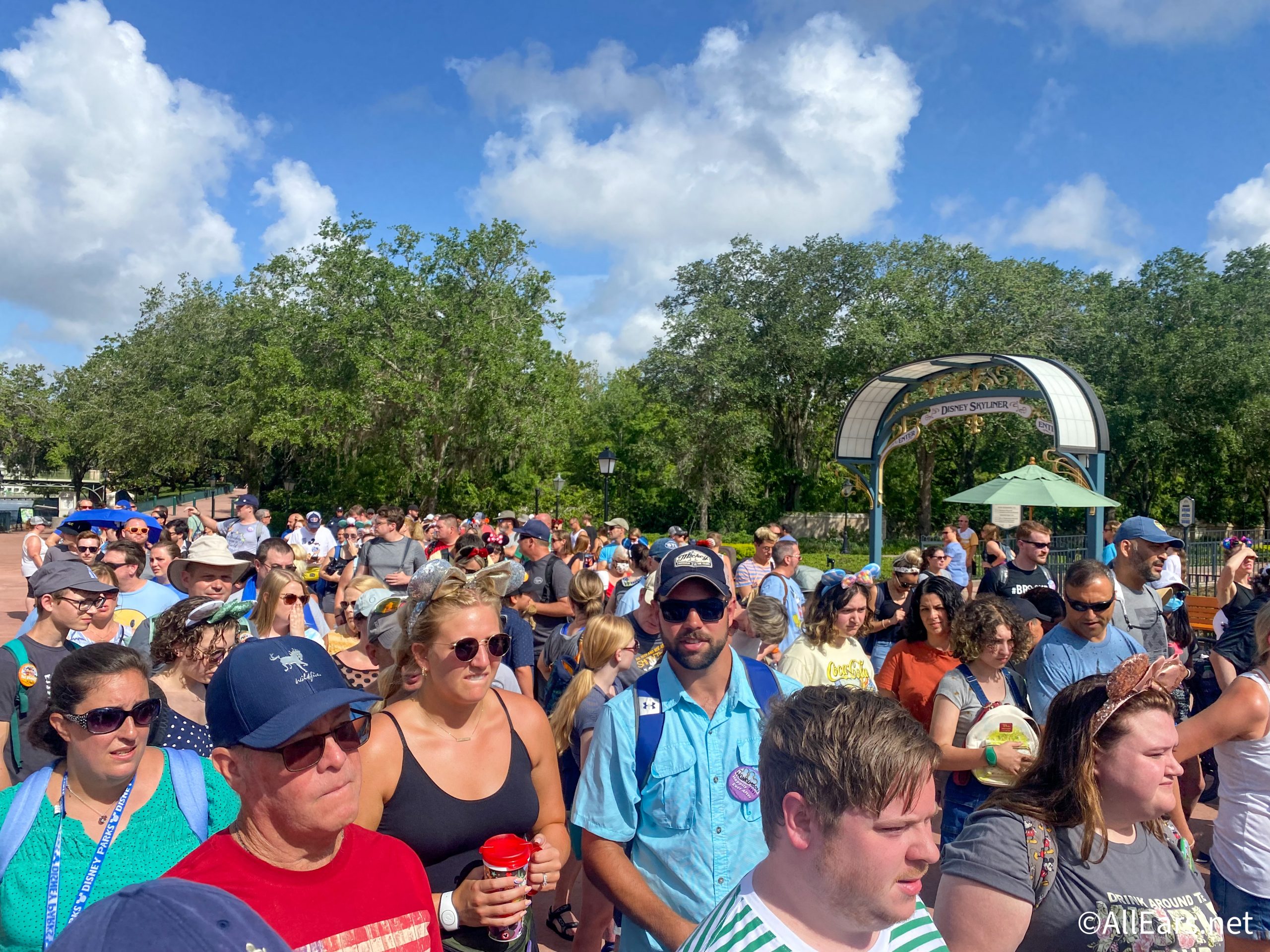 Summer carries the double whammy of heat and crowds, and if you have the option to vacation at a different time of year, you might want to consider skipping summertime in Disney World.
School Breaks
Speaking of school breaks, there are a few other break times throughout the year that you should factor in. Spring Break is a big one for causing massive crowds, and it differs from the U.S. to the U.K. In the U.S., Spring Break is usually sometime from March to April, and across the pond their version of Spring Break is usually in February.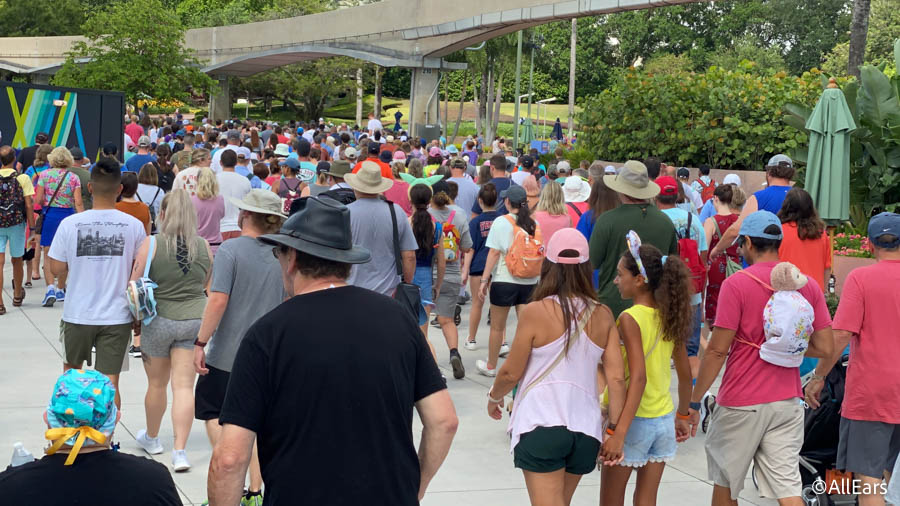 There is also something called "Jersey Week" (actually more like a four-day weekend) which takes place at the beginning of November when New Jersey schools give students an extra couple days off. This can add a surge of crowds to an otherwise more quiet time at Disney World.
Holidays and Long Weekends
Any time people have a day off, you can expect more crowds at Disney World. Some holidays are even known for hitting park capacity, like New Year's Eve, Fourth of July, Halloween, and Christmas — especially when people want to celebrate the holiday with fireworks.
Any holidays that give people a three day weekend is another time to avoid if you hate crowds. A lot of people visit Disney World when they have an extra day or two free. For example, Veterans' Day weekend is often busier than the immediate weeks before and after the holiday.
Sports Season
From January to May is cheerleading and youth sports season, which means a surge in young athletes visiting Disney World. These large groups also tend to stay at the Value Resorts, so it could impact availability and crowds at your hotel, too.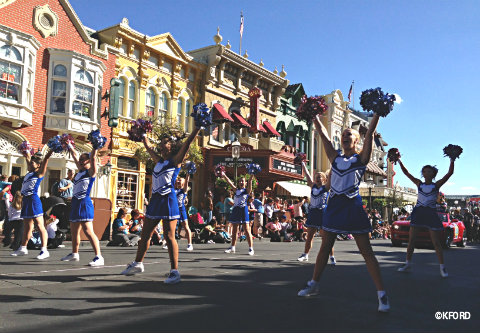 And during the first or second week of December, the Pop Warner Super Bowl and National Cheer and Dance Championships take place in Orlando. Though early December can often be a less busy time at Disney World, these groups can increase visiting crowds.
runDisney
runDisney events take place throughout the year and will soon return to Disney World. If you don't like crowds and don't plan to run in one of these events, you probably don't want to visit during a runDisney weekend.
After the races in the morning, runners tend to visit the parks in huge numbers, and the crowds can be overwhelming. Check the runDisney calendar before scheduling your vacation.
Festivals
Disney World hosts festivals throughout the year, and you can generally count on festival time to be busier than other times. EPCOT holds the Festival of the Arts in January and February, the Flower and Garden Festival in March to July, the Food and Wine Festival from July to November, and the Festival of the Holidays from November to December.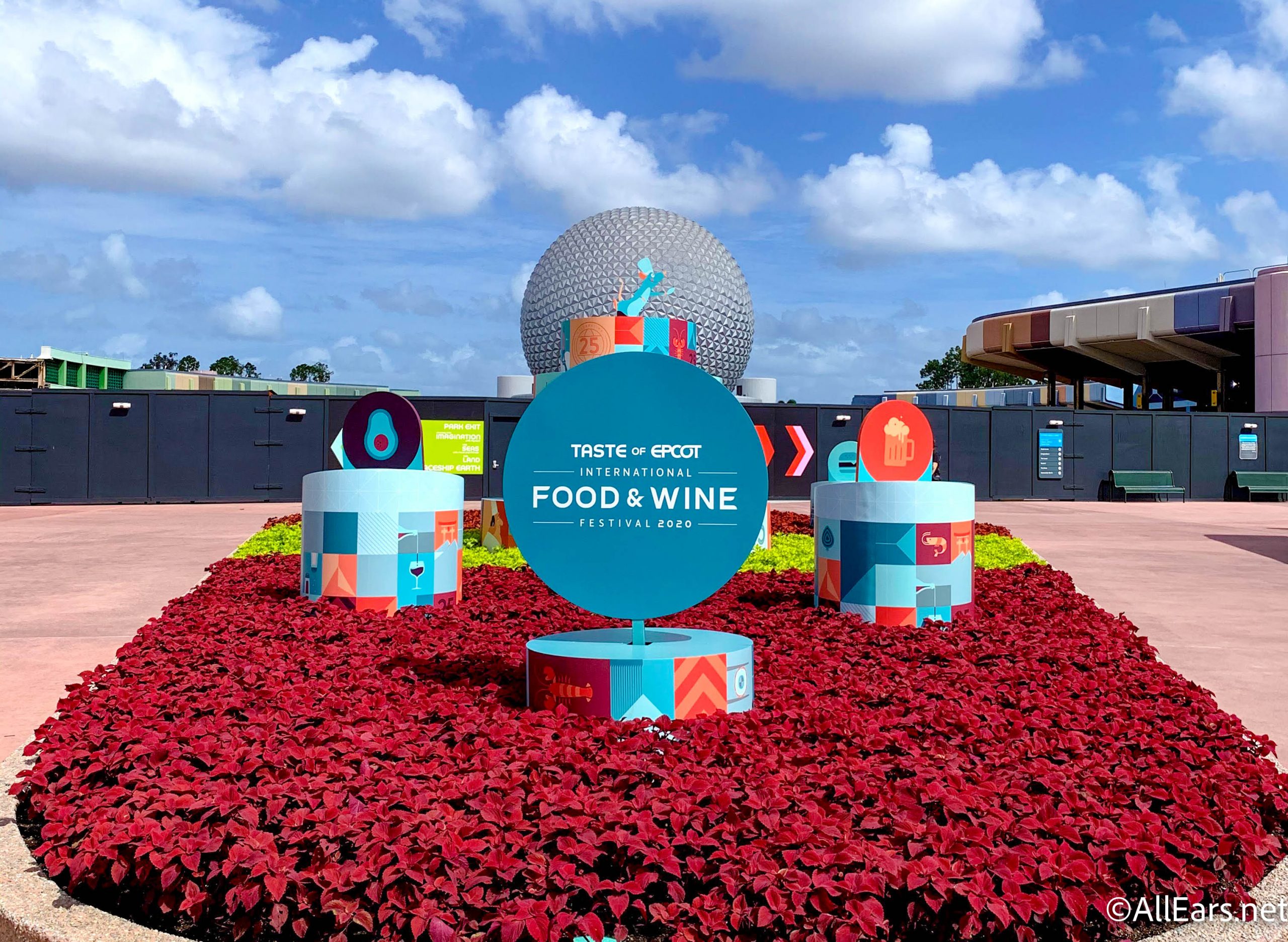 Especially toward the beginning of a festival, you can count on more packed crowds eager to try new foods and drinks. If you want to experience a festival, you can aim to visit somewhere in the middle of it for the smallest of big crowds. Or, if you want to avoid festival crowds, don't go to EPCOT during them.
Local Events
Anytime there is a big local event in Orlando, you can count on many of the folks in the crowd making plans to visit Disney World afterward. Whether they're local or planned a trip for this event, they likely have Disney plans.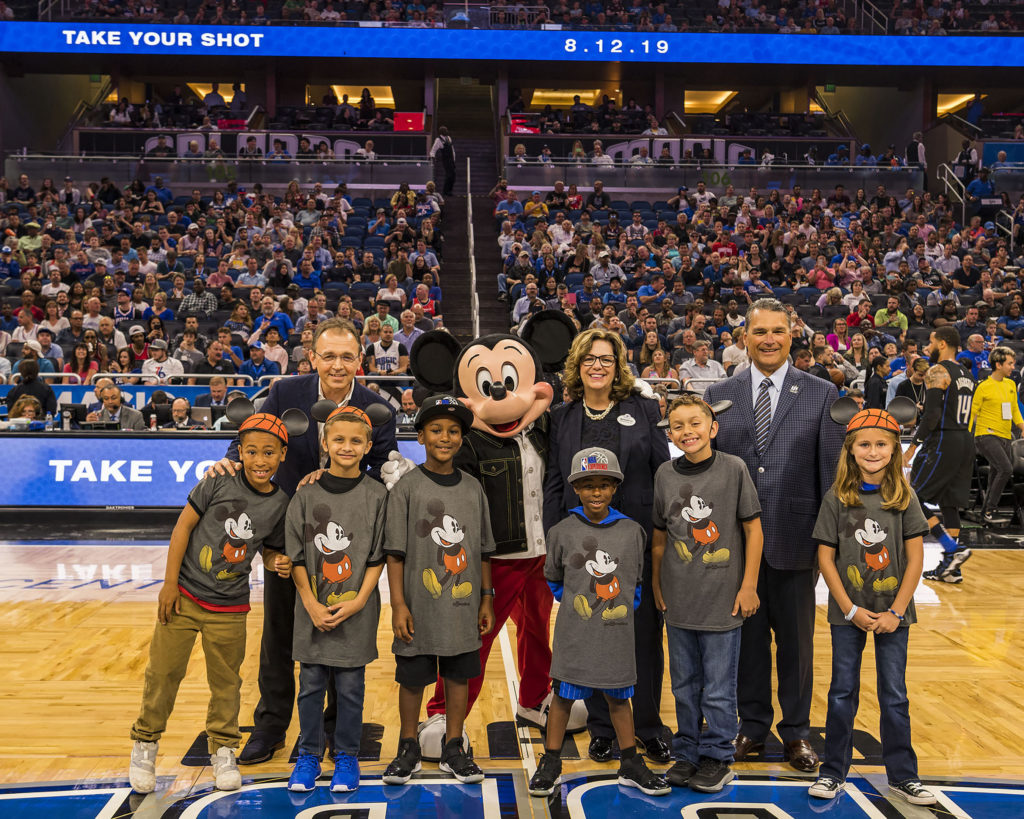 It doesn't hurt to double check Orlando calendars for major events that would draw large crowds if you don't want to accidentally end up among everyone who just left the big basketball game or convention.
Construction
Ride Refurbishments
Disney World will occasionally close temporarily close attractions to provide regular maintenance, fixes, or upgrades. It is so disappointing to arrive in Disney World only to find one of your favorite rides is closed for your entire visit.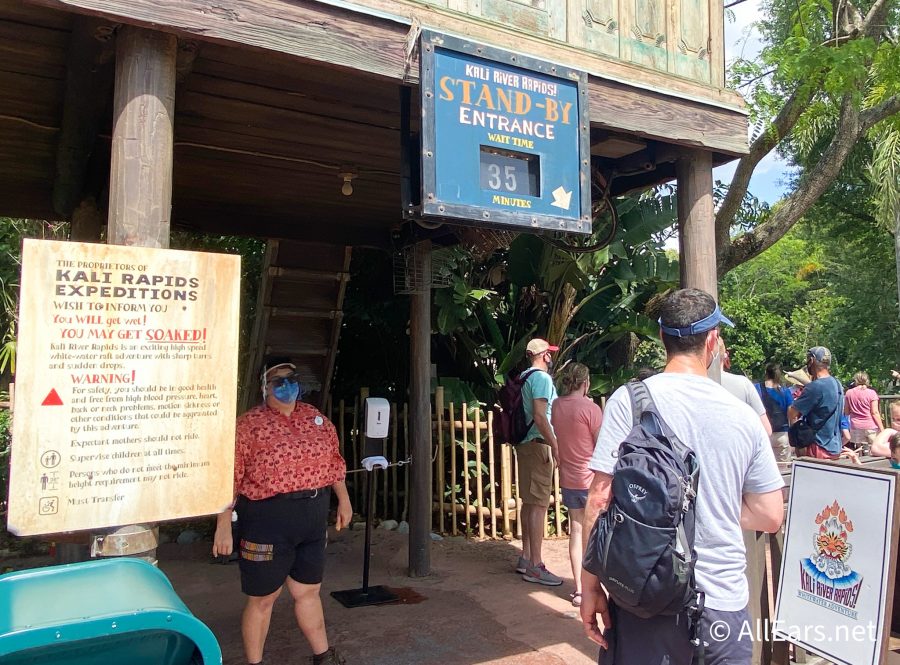 You can check the Disney World ride refurbishment schedule imbedded in the Disney World calendar before booking so that you know your favorite rides aren't going to be closed, otherwise you'll be might be unable to ride what you want.
Park Construction
Big construction projects can make it difficult to get around a park, like EPCOT's major construction does right now. While we can generally understand that Disney World needs regular maintenance, it's not always fun when half the park has walls around it.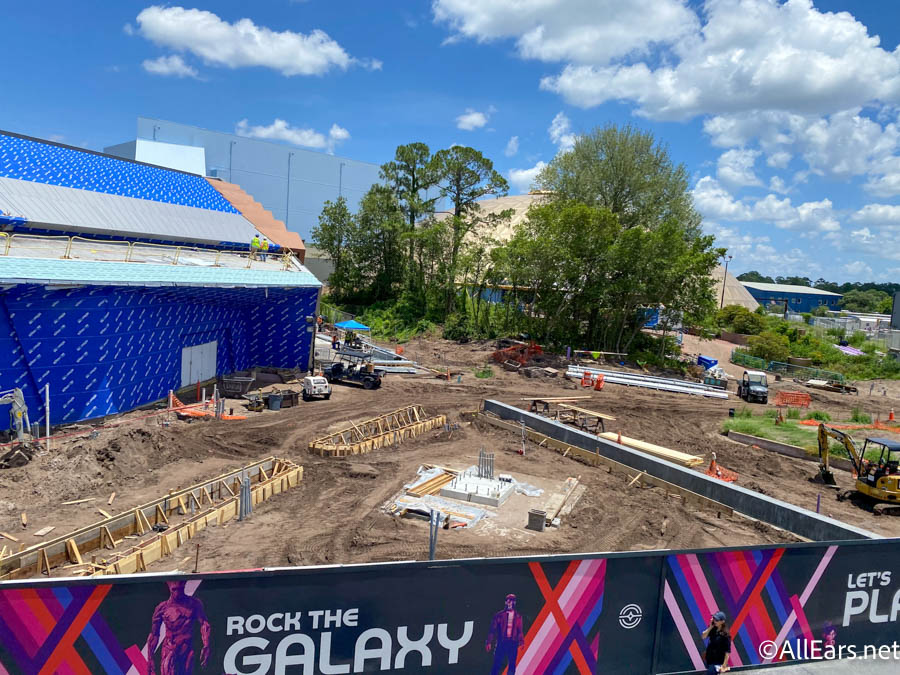 If you're not a fan of a park-in-progress, you might want to avoid that park during your visit or schedule your vacation for another time.
Major Park Events
Disney World's 50th Anniversary
Disney World's 50th anniversary begins on October 1st, and as you can probably guess, it will likely mean overwhelming crowds. We've already seen some Park Passes max out, and Disney resort hotels are already fairly limited.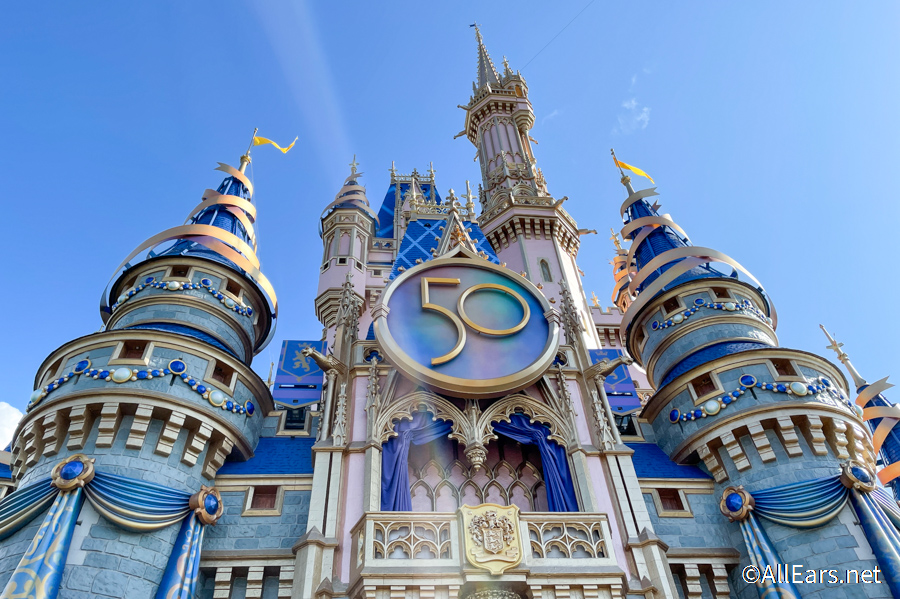 Not only will it mark more crowds, shows will change, characters will have new costumes, and reservations may be hard to get. While this is exciting for some people, others might just want a classic Disney World experience without the special anniversary overlays. Consider carefully whether you want to experience a major park event like the 50th. And note that the 50th celebration is scheduled for 18 months from its October 1 start date.
New [Insert Here] to Disney World
New ANYTHING in Disney World — new rides, restaurants, fireworks shows, parades, or even merchandise — generally means more people. Anytime there's something new opening, you can expect the park to be busy and bustling and hotel prices to surge.
It can be tempting to want to be among the first at Disney World to experience something new, but if you struggle with increased crowds and intensity, it's not a good time for you to visit.
Do you like visiting Disney World during times like these? Tell us in the comments!
Join the AllEars.net Newsletter to stay on top of ALL the breaking Disney News! You'll also get access to AllEars tips, reviews, trivia, and MORE! Click here to Subscribe!