The arrival of Hurricane Ian this week has had a huge impact on things in Disney World.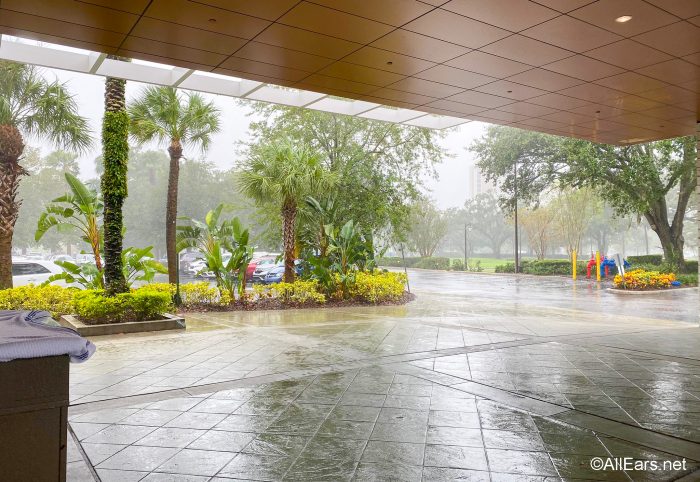 Orlando International Airport temporarily shut down, and Disney World closed its parks for two days (a phased reopening for the parks has since been announced). A lot of rain has fallen on Disney World, but just exactly how much? Well, now we know.
According to ClickOrlando.com, Disney World has seen over 12 inches of rain so far — to be exact, the total is 12.13 inches of rain. The total at Disney's Hollywood Studios is 11.46 inches.
Here's the thing, though — more rain is expected. Specifically, when talking about Central Florida, ClickOrlando.com notes that more rain is expected through Thursday.
The Weather Channel currently shows some more light rain and wind in the Orlando area for the afternoon on September 29th, with rain stopping later in the afternoon.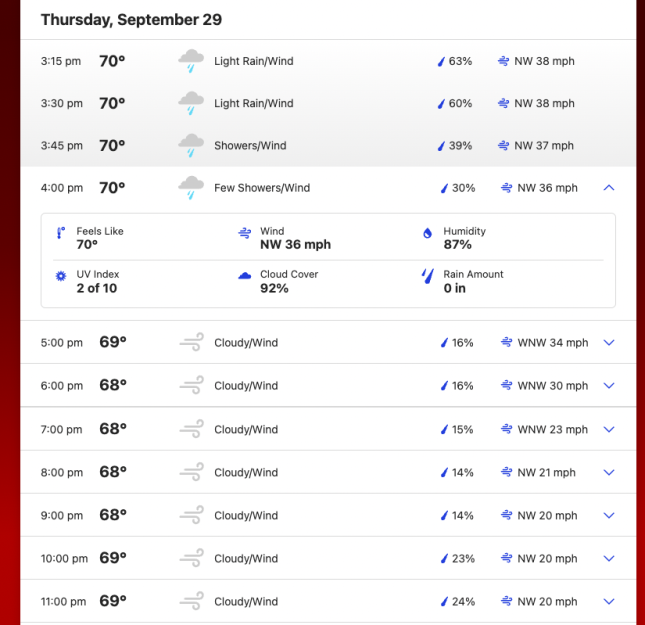 Friday, September 30th, looks like it'll be a fairly okay day weather-wise in Orlando, with mostly cloudy skies in the morning and some sun poking out later in the afternoon.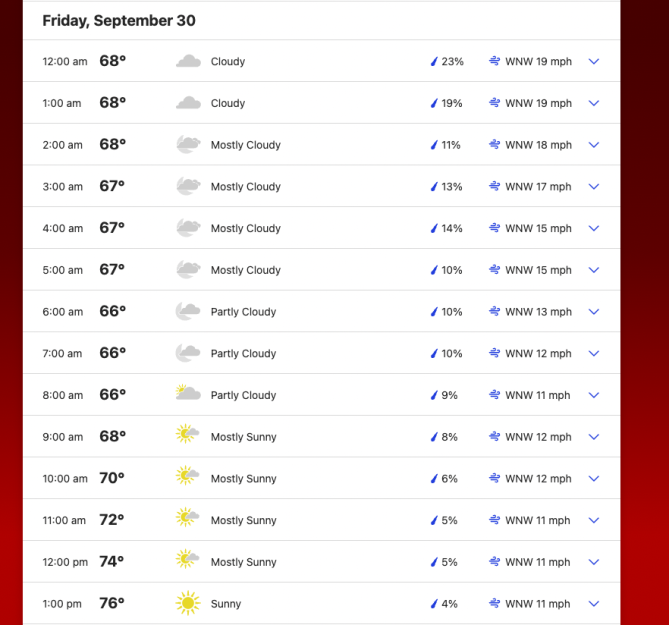 Still one of the key concerns now about Ian (which was downgraded to a tropical storm this morning but later strengthened to a hurricane over the Atlantic) is flooding. Spectrum News 13 reporter Katie Streit shared a video of some flooding in Central Florida.
Driving conditions can be rough today in Central Florida. We're seeing a bunch of flooding in Orange and Osceola County. We're seeing many cars get stuck in this flooding or the median and need a tow truck's help. @MyNews13 pic.twitter.com/XgXhBhwZo4

— Katie Streit (@katiestreit) September 29, 2022
We'll continue to monitor the situation and let you know of any updates. For now, if you happen to be concerned about traveling to Disney World within the next week,
Disney World just extended its penalty-free hotel cancelation policy through October 6th.
And know that Disney World's parks and Disney Springs are expected to go through a phased reopening on September 30th.
You can check out more Hurricane Ian-related posts below.
Stay tuned to AllEars for more.
Has your Disney World trip been impacted by Hurricane Ian? Let us know in the comments!