EPCOT is the park of festivals, and we're totally okay with that.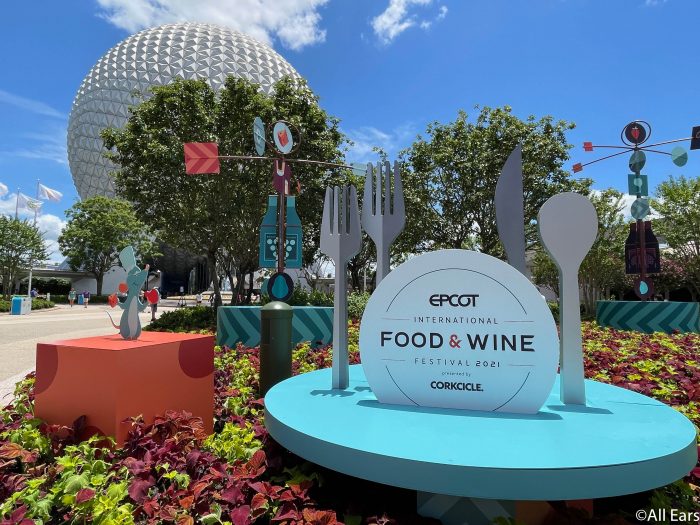 It seems like there's always a festival happening in the park, and if you've been to EPCOT in recent years, there was probably one going on while you were there, too. But, what all does an EPCOT festival entail? We're here to break it down for you!
The Basics
Let's start with the simple stuff — what is an EPCOT festival? Well, there are 4 different festivals that happen each year in the park depending on what time of year it is: Festival of the Arts, Flower and Garden Festival, Food and Wine Festival, and Festival of the Holidays.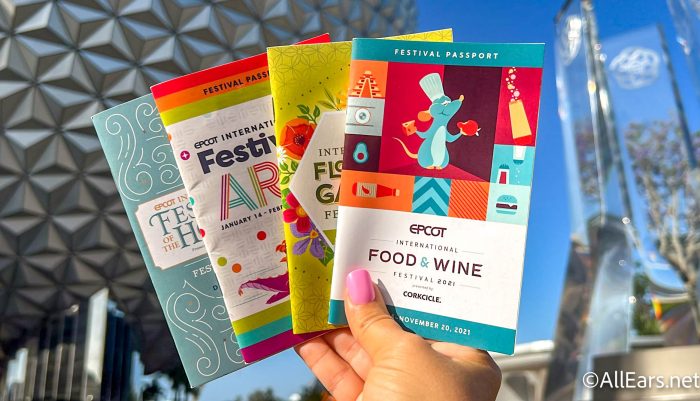 These all have a theme to them and they comprise of special food, entertainment, merchandise, and more throughout the entire park. In recent years, the festivals have become longer, so there are actually only short amounts of time that there isn't a festival happening in EPCOT.
In 2022, Festival of the Arts took place from January 14th through February 21st. Flower and Garden is taking place from March 2nd through July 4th. Food and Wine is taking place from July 14th through November 19th. We don't have the dates for Festival of the Holidays yet, but it typically starts the day after Thanksgiving and ends on December 30th.
Now, let's break down the individual elements of all of these festivals!
Food
Most people think about food first when they think about EPCOT festivals. There are food booths (and additional locations) scattered around the park, with many of them being around the World Showcase. Each booth has a theme and carries various small plates of food and a handful of drinks.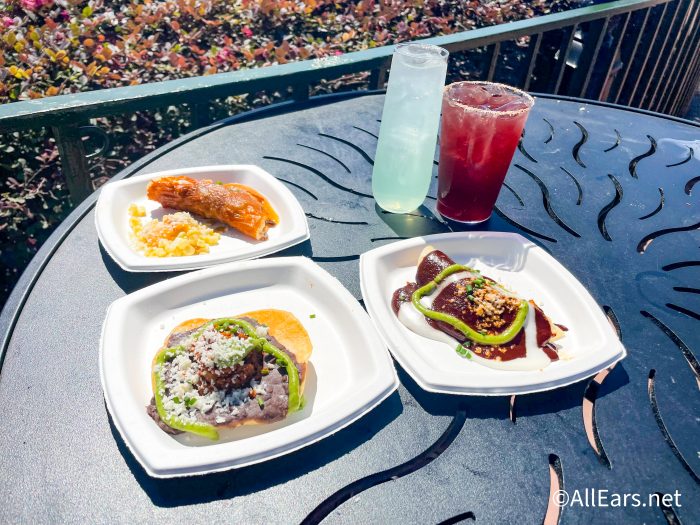 For Festival of the Arts, we usually see more visually appealing dishes that are made to look pretty and artsy. These are some of the coolest looking dishes of the year!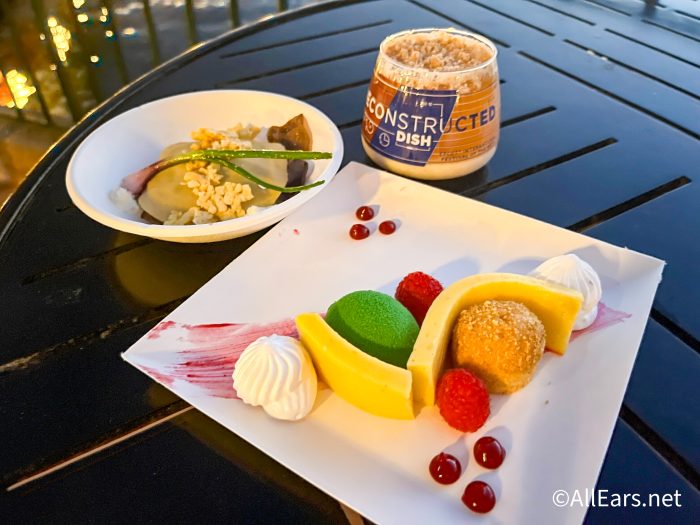 During Flower and Garden, the flavors are focused more on the springtime with floral and fruity offerings that are lighter and fresh.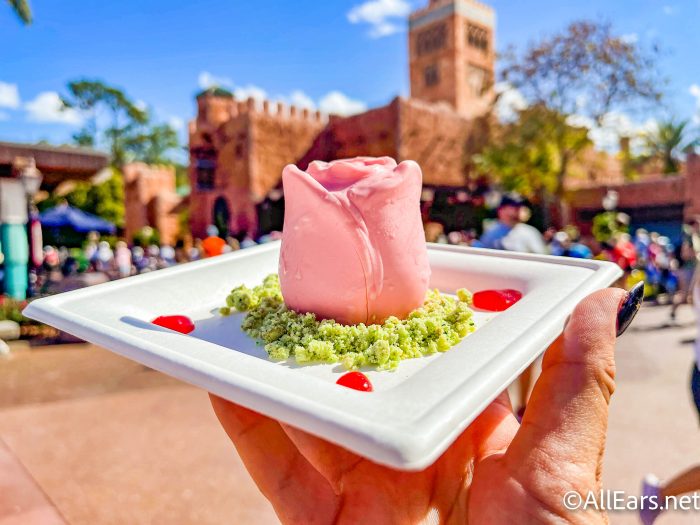 Food and Wine typically has the most booths of any of the festivals and you'll find some heartier dishes along with wines (duh!).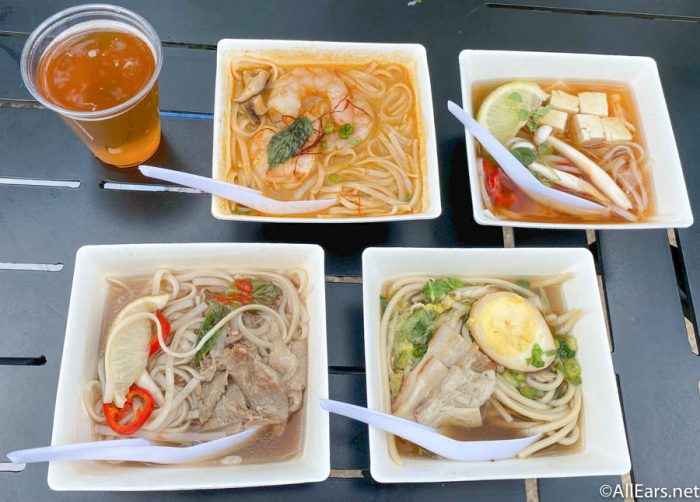 Finally, Festival of the Holidays focuses on food from different holiday traditions around the world, so you can find things like turkey and dressing or potato latkes, along with flavors like peppermint and pumpkin. These dishes also tend to be pretty hearty.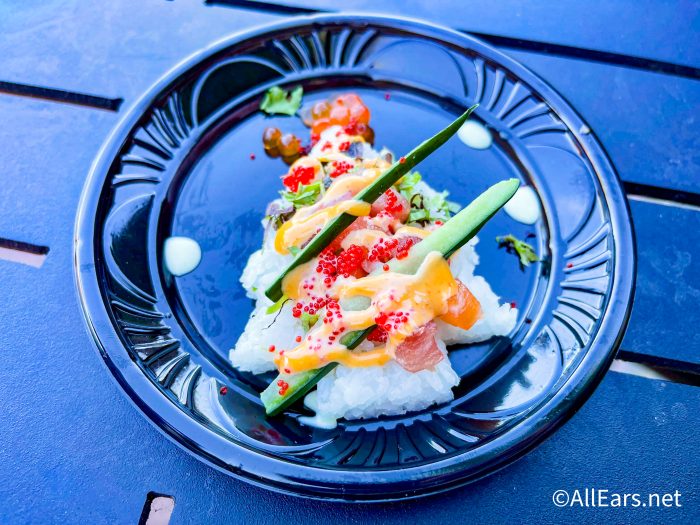 The food booths are a great way to eat or drink around the whole park. You can try a lot of different things since the portions are small.
Entertainment
Each EPCOT festival has unique entertainment offerings like special concert series and other performers. Festival of the Arts has live artists as well as the Disney on Broadway Concert Series, which features Disney songs from their stage shows!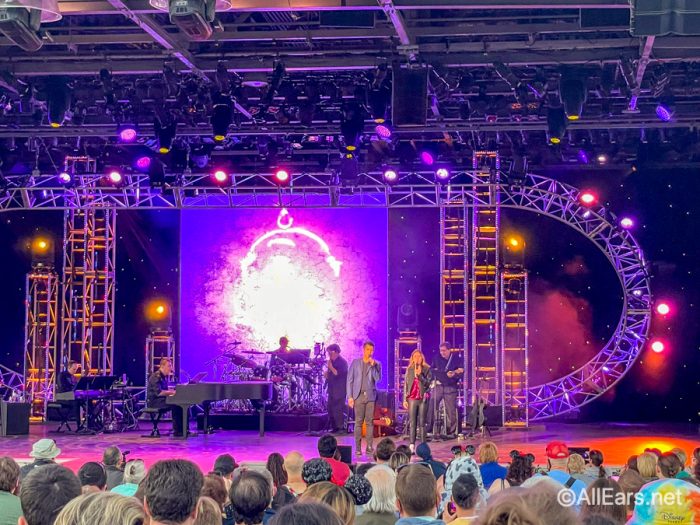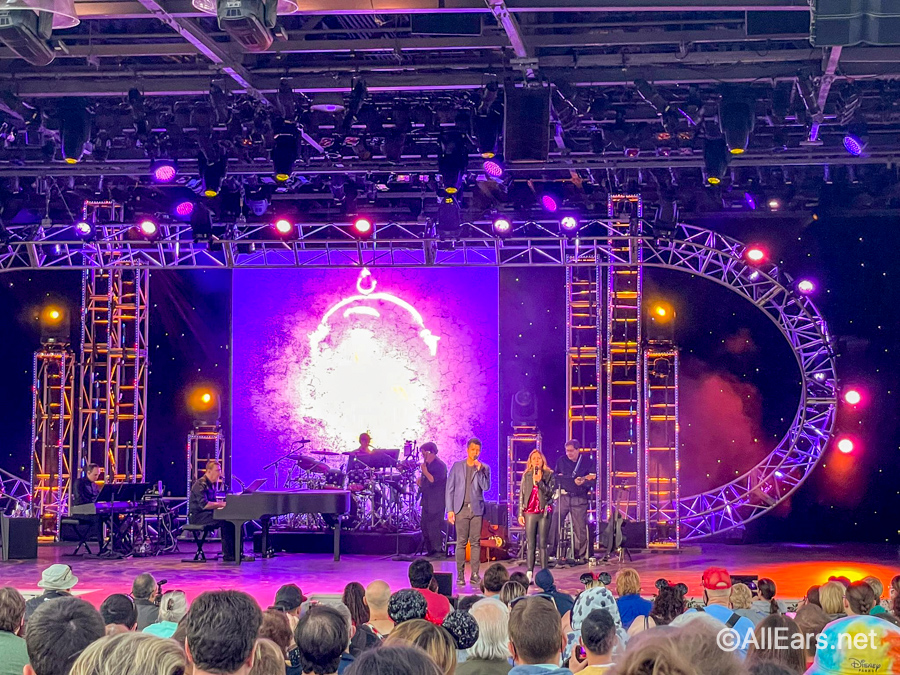 During Flower and Garden Festival, you can find the Garden Rocks Concert Series which features various famous bands and singers that change throughout the festival.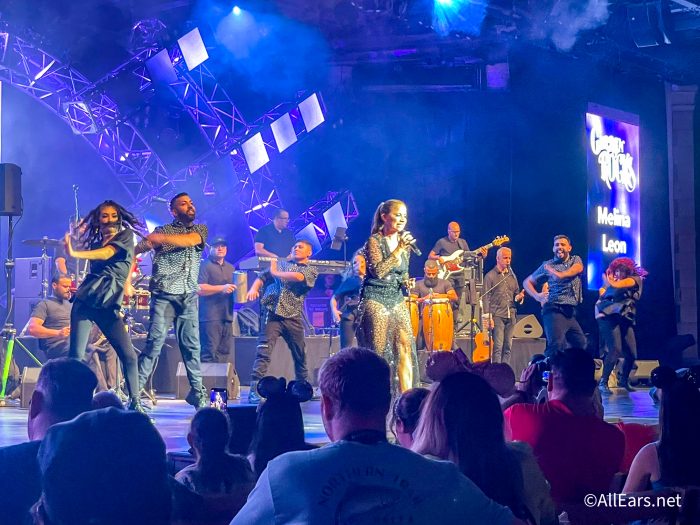 Food and Wine Festival has the Eat to the Beat Concert Series, which is very similar to Garden Rocks and features popular musicians.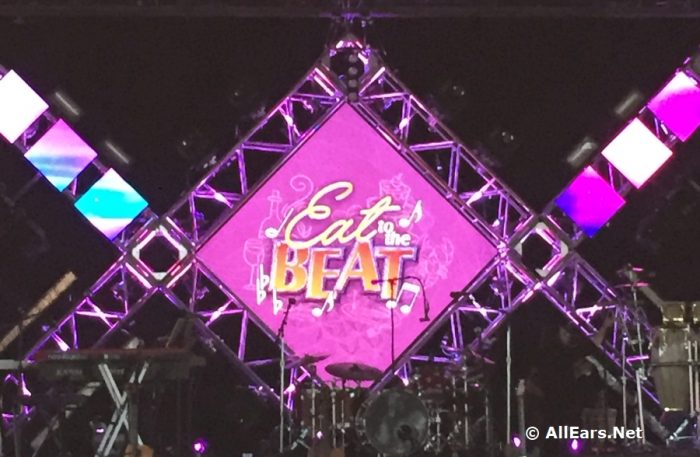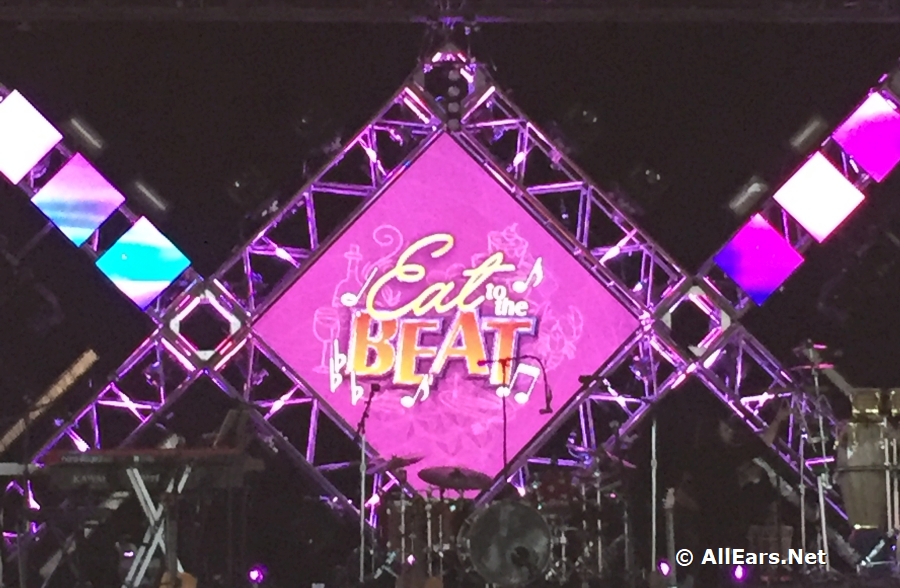 Festival of the Holidays has the Candlelight Processional, which is where a celebrity narrator will share the story of Christmas alongside a 50-piece orchestra and choir.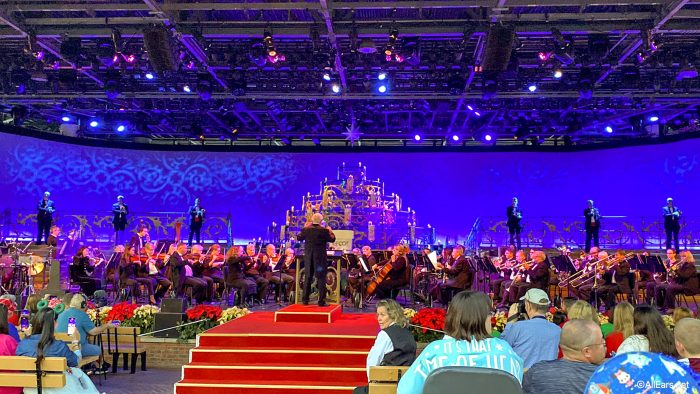 All of these concert series usually also have dining packages to go along with them. You can reserve the dining packages ahead of time and it gets you a meal at select restaurants in the park as well as a guaranteed seat for the show.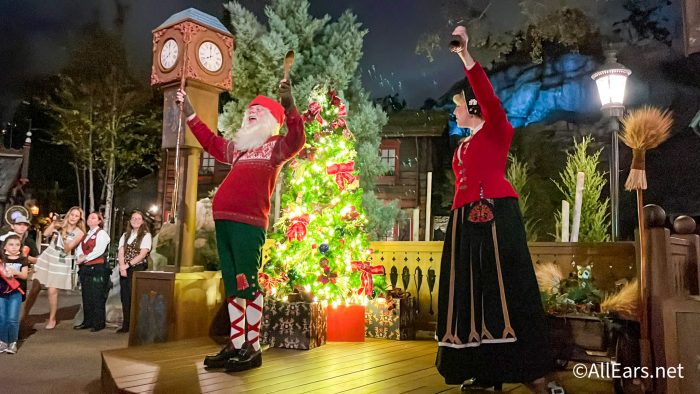 In addition to the concerts, there is also entertainment scattered throughout the park during the festivals. For example, during Festival of the Holidays, you'll  find Storytellers around the World Showcase sharing their country's holiday traditions and origins!
Merchandise
All of the festivals have special merchandise while they're going on. This usually consists of things like Mickey ears, Spirit Jerseys, kitchenware, clothing, and more.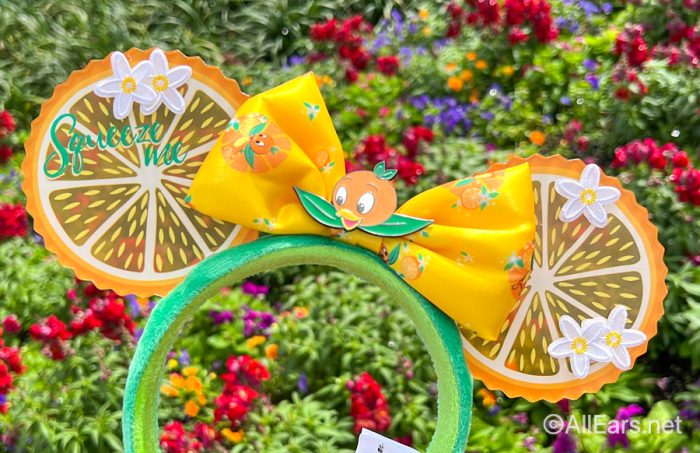 We typically see some of the same characters throughout each festival. For example, Orange Bird is usually given his own collection for Flower and Garden Festival and Figment gets one for Festival of the Arts!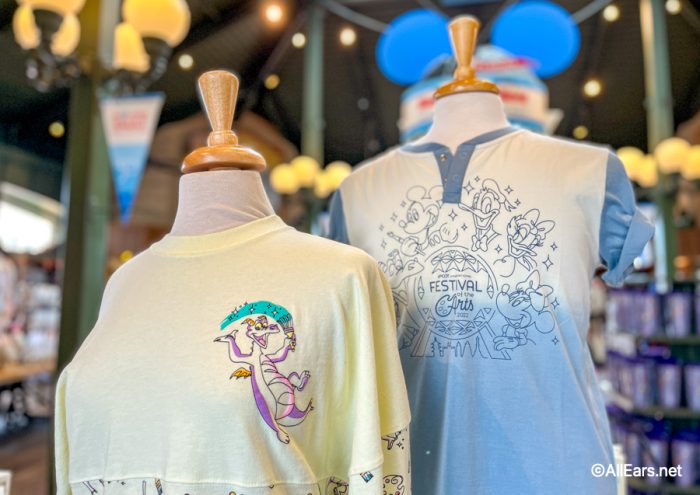 This merchandise is switched out between festivals, so it's pretty limited edition, but you can sometimes find certain items in the other parks and Disney Springs. However, don't expect it to stick around for too long after the festival is over!
Activities
There are a bunch of activities you can do during the festivals! Each festival has some type of food crawl where you can eat all of the listed foods and then get a prize for completing the challenge!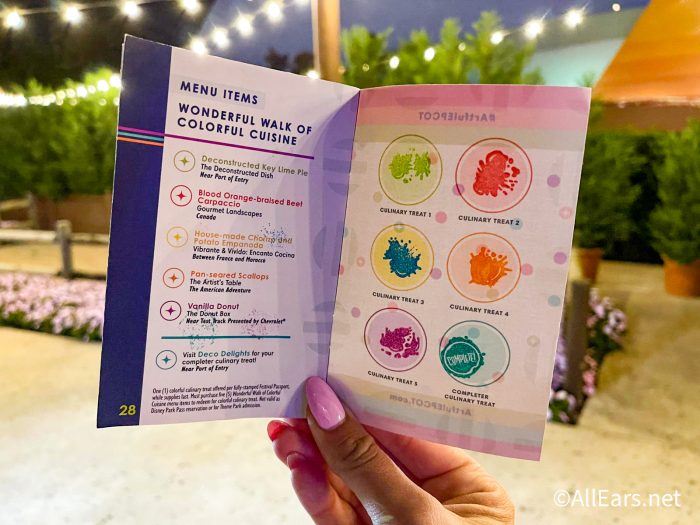 Festival of the Arts is Wonderful Walk of Colorful Cuisine, Flower and Garden has the Garden Graze, Food and Wine has Emile's Fromage Montage, and Festival of the Arts has the Cookie Stroll.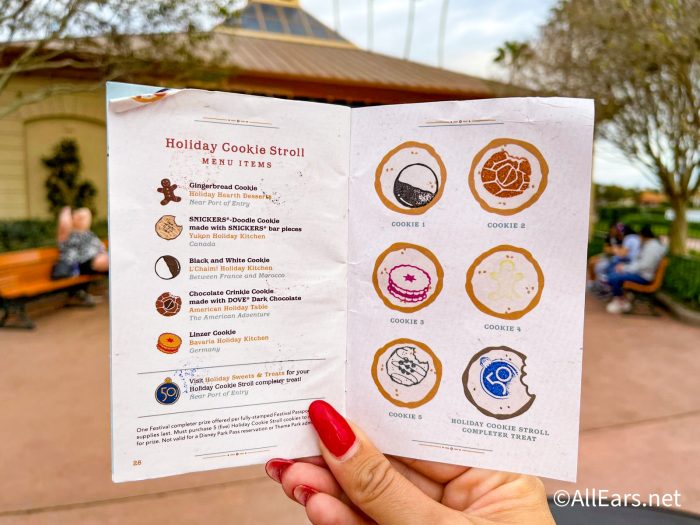 The completer prize for these is usually some kind of exclusive dessert that comes in a souvenir cup.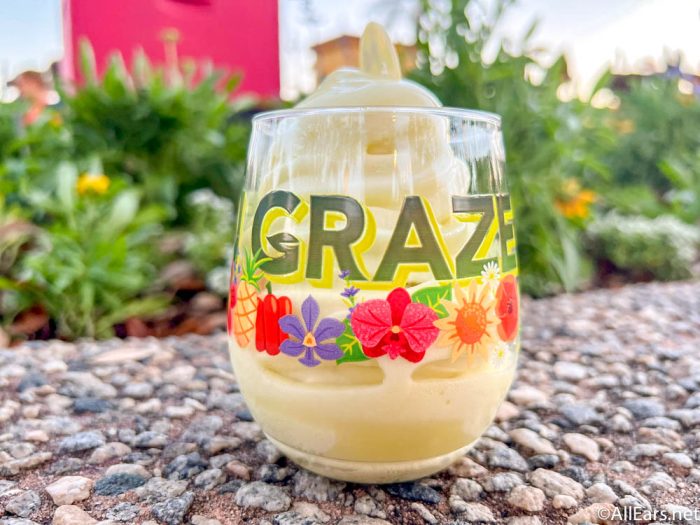 Speaking of prizes, each festival has a scavenger hunt as well! You have to buy the scavenger hunt card and stickers and then search for whatever you're looking for around the park. Once you've found everyone, you get a special prize!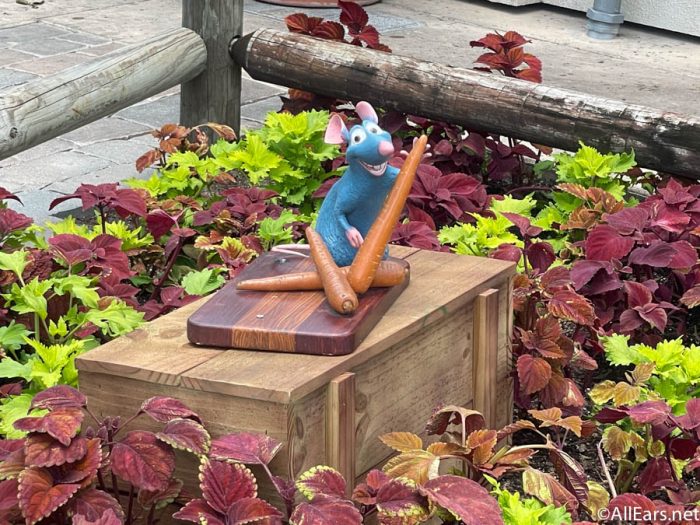 For Festival of the Arts you find Figment inside paintings, for Flower and Garden you're looking for Spike the Bee in the gardens, Food and Wine has you searching for Remy, and you're looking for Olaf during Festival of the Holidays!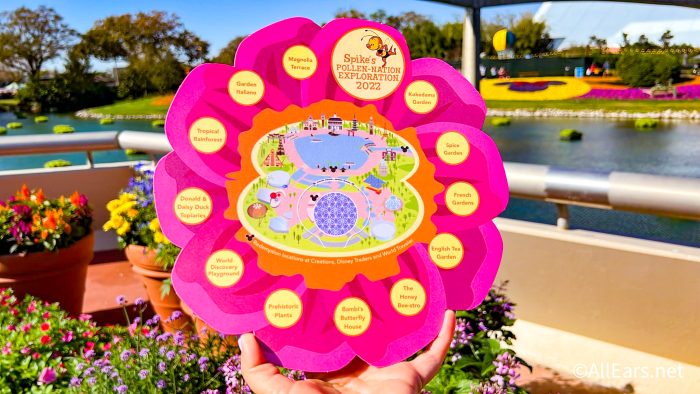 There are other activities that you don't have to pay for, like the giant paint-by-number mural you can help with during Festival of the Arts.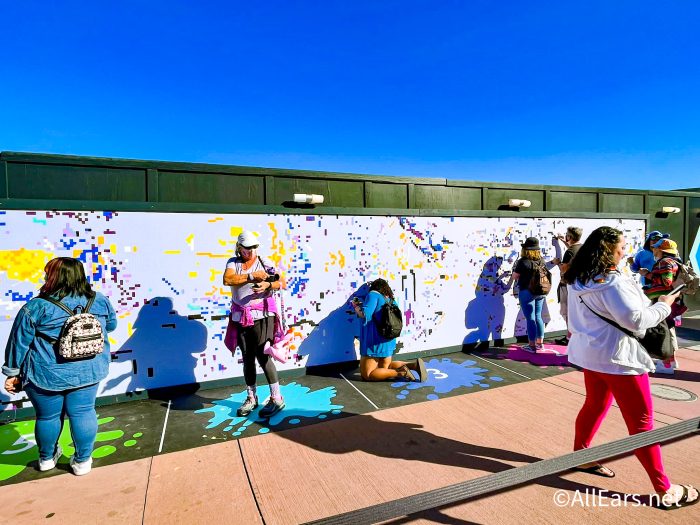 Flower and Garden has topiaries of Disney characters all throughout the park that you can look at, as well as several special themed gardens, and even a butterfly house!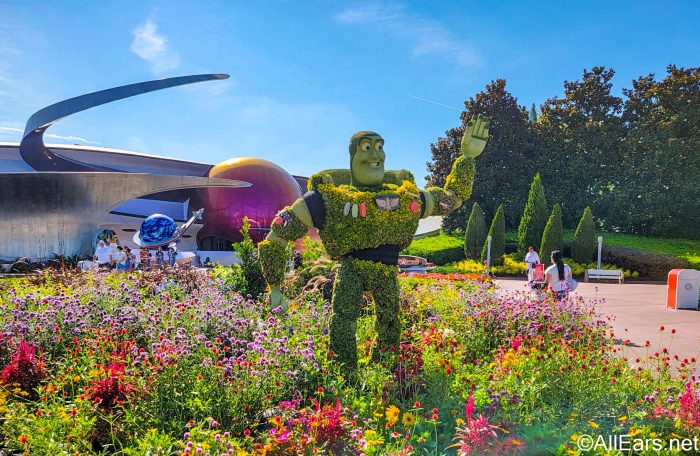 In the past, Food and Wine would have food seminars and demonstrations, however those have not yet returned to the festival since the parks shut down back in 2020.
During Festival of the Holidays, many of the countries around the World Showcase are decorated for the season, so you can check out all of the festive areas!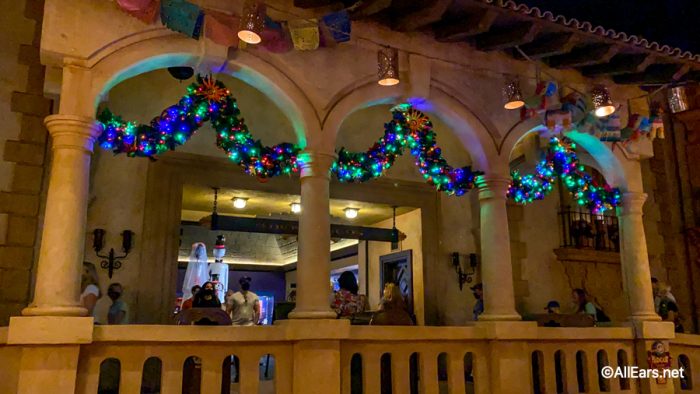 So, there you have it — your complete guide to the EPCOT festivals! If you're still confused, don't worry, we cover everything you need to know about each festival on the days they each begin to help you out. We also share all of the food booths and menus ahead of time so you can be prepared for what you want to eat!
What questions do you have about festivals in EPCOT? Ask them in the comments!