2019 Epcot International Food and Wine Festival – Cheese Seminars
During each 90-minute Cheese Seminar, guest cheesemakers will explain the major aromas, textures and flavor levels of popular cheeses — from Asiago to Zamorano. Attendees can sample artisanal selections paired with complementary wines or craft beers while learning about the distinct nature of each featured region.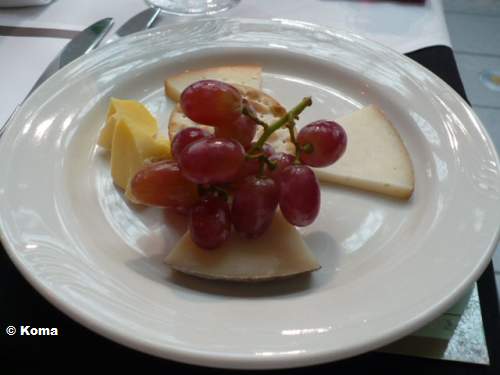 Event Details
World ShowPlace Events Pavilion (between UK and Canada pavilions)
Select Saturdays from 9:45 to 11:15 a.m.
$95 per person, plus tax, gratuity included
Limited capacity
Beginning May 15, 2019, you can book your spot. For reservations, check availability online here or call (407) 939-3378. Disney Vacation Club Members may book online or by calling Member Services at (800) 800-9800.
New World Cheeses and Old World Wines
Hosted by Max McCalman
September 14, 2019
Experience a delightfully unique marriage of Eastern seaboard state cheeses and Western Europe's most acclaimed wines.
Mediterranean Cheeses and Wines
Hosted by Tonda Corrente
September 28, 2019
Taste amazing wines and cheeses deeply rooted in ancient Mediterranean diets and culture.
Great British Cheeses and Ales
Hosted by Max McCalman
October 5, 2019
Discover the harmonies that traditional British cheeses can have alongside great ales—something loyal fans have known for decades.
Italian Cheeses and Wines
Hosted by Erin Hedley
October 12, 2019
Enjoy Italian vini and formaggi offerings that provide a delicious glimpse into the country's noble yet rustic lifestyle.
French Cheeses and Wines
Hosted by Max McCalman
October 19, 2019
Savor a classic assiette de fromage accompanied by a variety of elegant French wines famous around the world.
The Great Cheeses and Wines of the Western United States
Hosted by Max McCalman
October 26, 2019
Summon your inner wine and cheese connoisseur with internationally acclaimed selections produced domestically along the Pacific Coast.
Season's Best Cheeses and Wines
Hosted by Max McCalman
November 9, 2019
Sample autumn's top seasonal cheeses, alongside some of the finest wines in the world, for a pièce-de-résistance pairing that closes these sessions on a highly delectable note!