EPCOT's next festival of the year is here! The 2022 Flower and Garden Festival is hot on the heels of the Festival of the Arts, but we're already itching to check out all the new offerings at this gorgeous event.
Of course, we're eating our way around the World Showcase, but some new merchandise is also calling our name! Let's take a look at all of the new merchandise available at this year's Flower and Garden Festival.
If you love new Disney souvenirs, this is a fair warning that some of these items are too cute to pass up. We found some new clothing, accessories, home decor, and even Annual Passholder-exclusive items!
Flower and Garden Festival Clothing
It's finally spring, which means we can wear tank tops again! This new Grow Green tank is $34.99.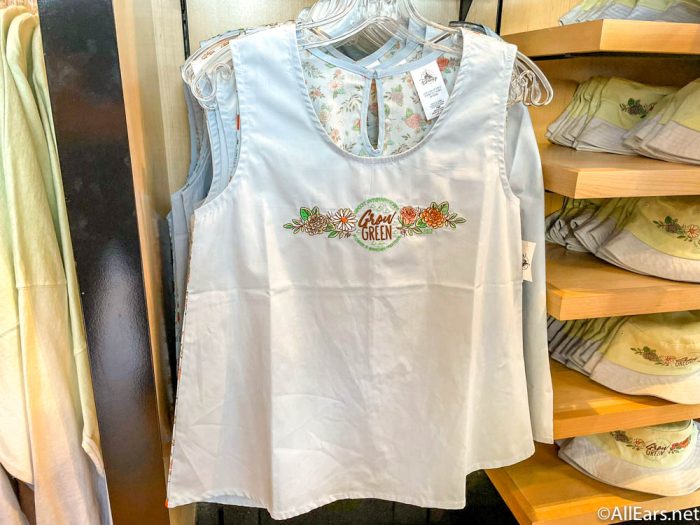 The back is covered in springy flowers!
This pink Plant Lady top has a hidden Mickey detail! We found it in the Creations shop for $36.99.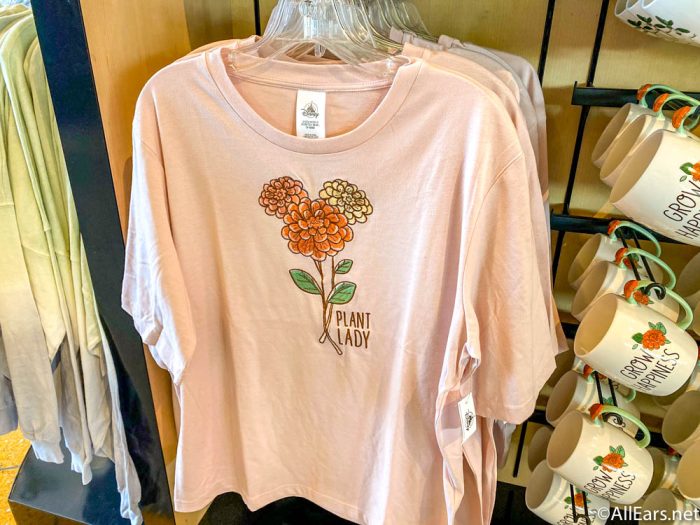 It wouldn't be an EPCOT festival without a new spirit jersey! This ombre shirt is $74.99 and features pretty floral details up the sleeve.
The icon of the Flower & Garden Festival is here! You can grab this new Orange Bird top for $36.99.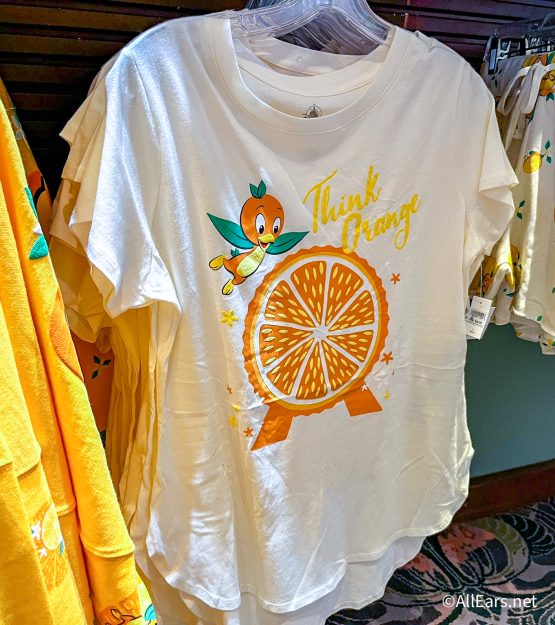 To match, you can pick up a pair of Orange Bird shorts for $36.99.
We found a bright new Flower and Garden Festival button-down shirt at the Creations shop for $59.99. We love that little Orange Bird pocket detail.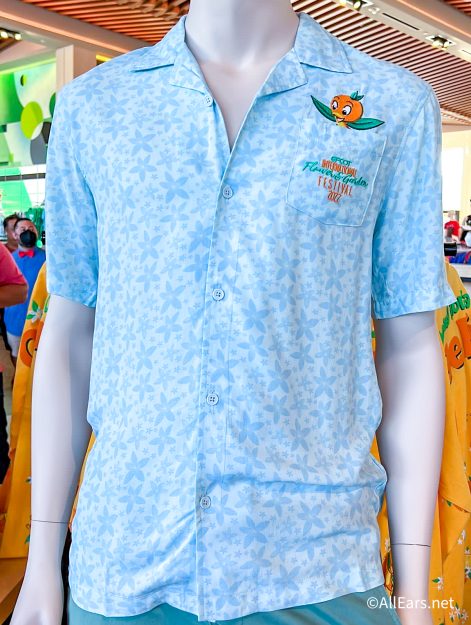 Next up, the Original Florida Orange Bird has his own spirit jersey! This one is $79.99.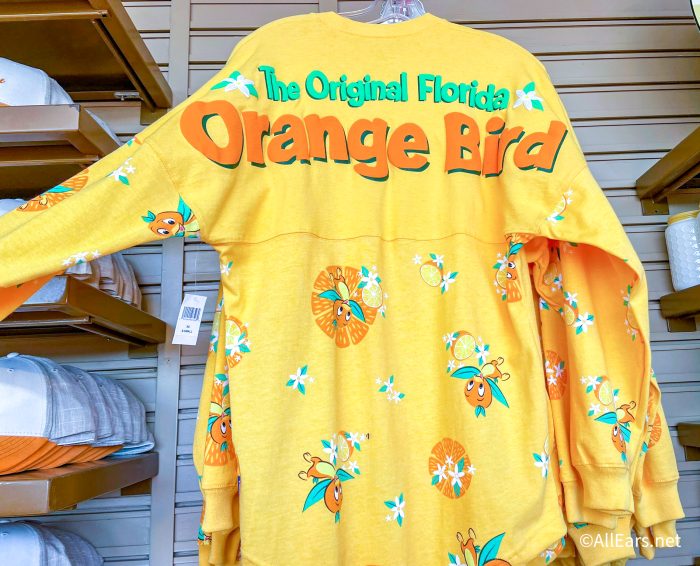 This print is perfect for spring!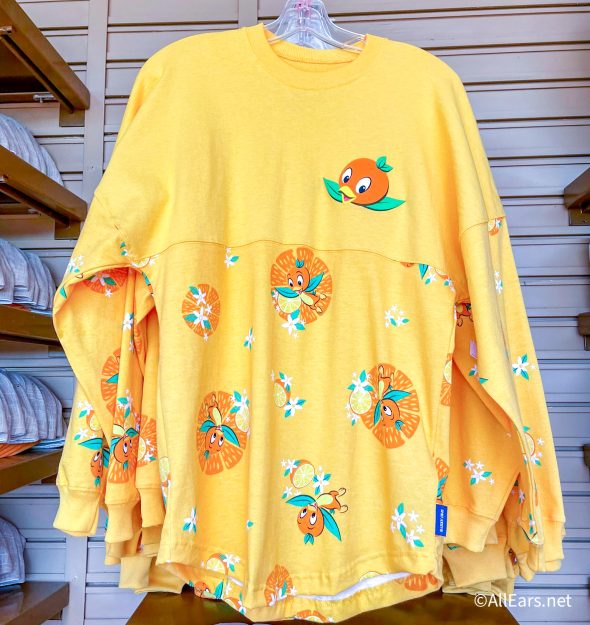 We'll be sure to let you know if we find any more merchandise, so stay tuned!
Flower and Garden Festival
There are three new festival-exclusive Dooney & Bourke bags featuring Orange Bird!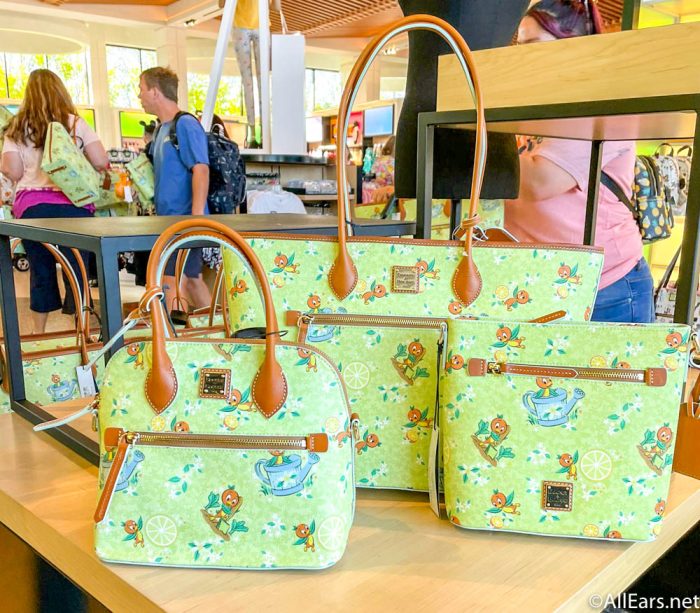 The crossbody bag is $228.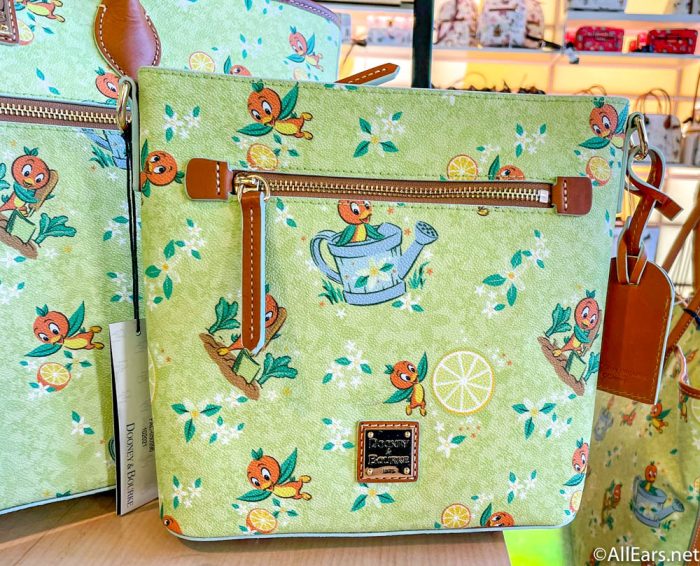 The purse is $298.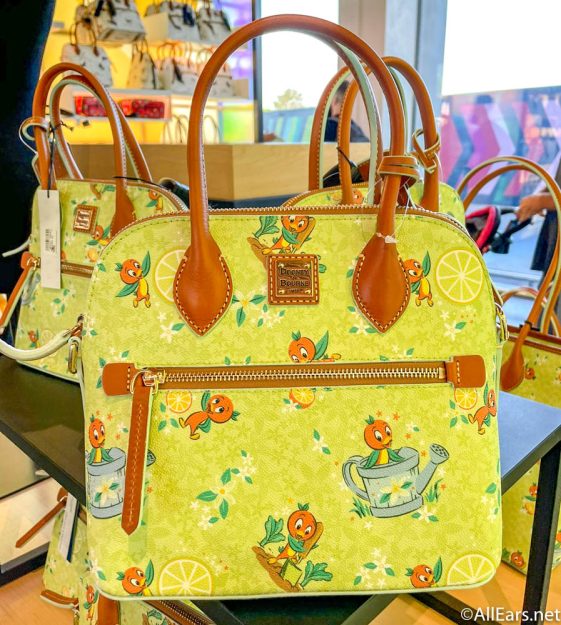 And finally, the tote bag is $328.
Show your love for the Flower & Garden Festival with this new MagicBand for $39.99.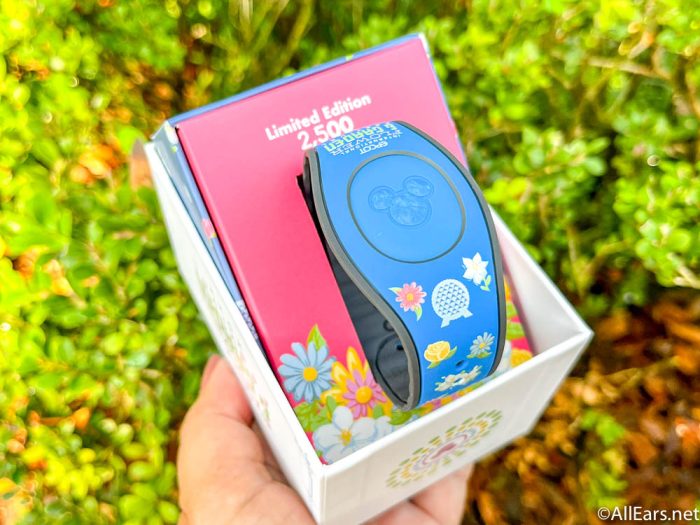 The Coming Up Roses MagicBand features Mickey and Minnie in some dapper outfits — how cute!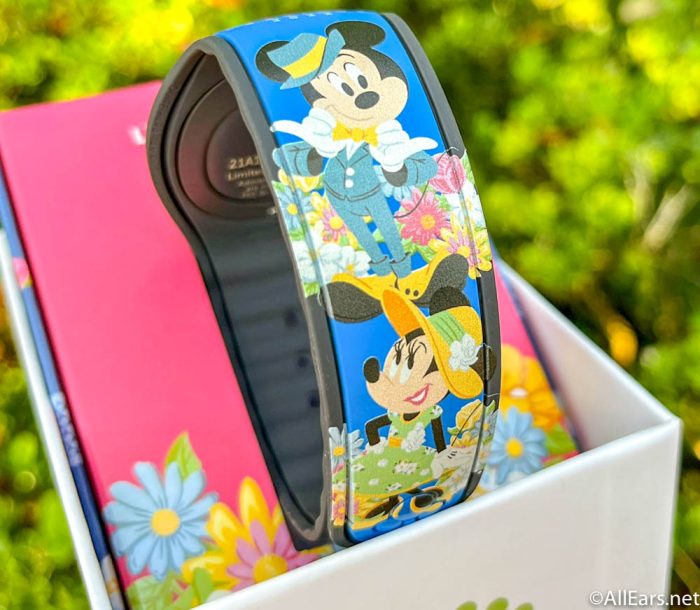 This embroidered Orange Bird baseball hat is $27.99, and says, "Think Orange" on the center of the cap.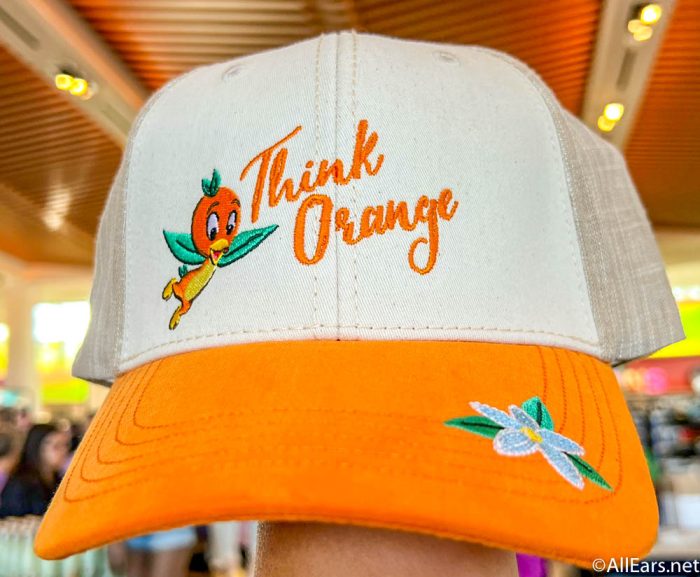 We found this huge canvas tote bag for $34.99; it's perfect for a picnic in the park, don't you think?
As part of the new Grow Green collection, Disney released this adorable new hat for $39.99.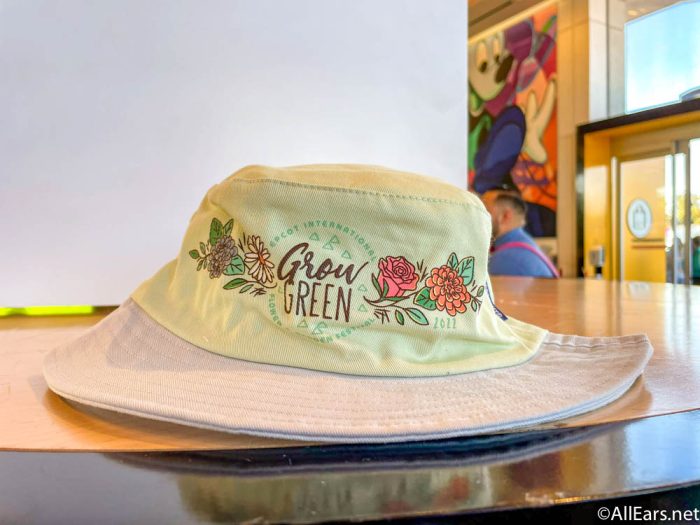 If orange is your color, check out this new Orange Bird spirit jersey bucket hat for $39.99.
Looking for a large sunhat? For $29.99, you can show off your status as an official Plant Lady.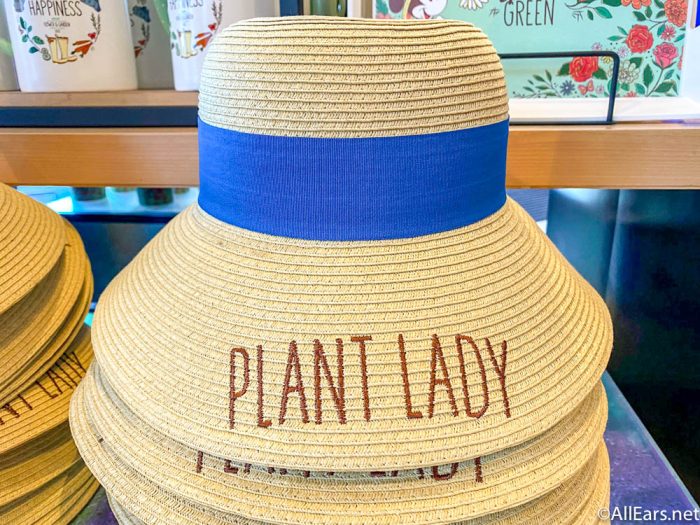 From your garden to the kitchen, this new floral Mickey Mouse apron is perfect for protecting you from a little dirt and spills! It's available for $29.99.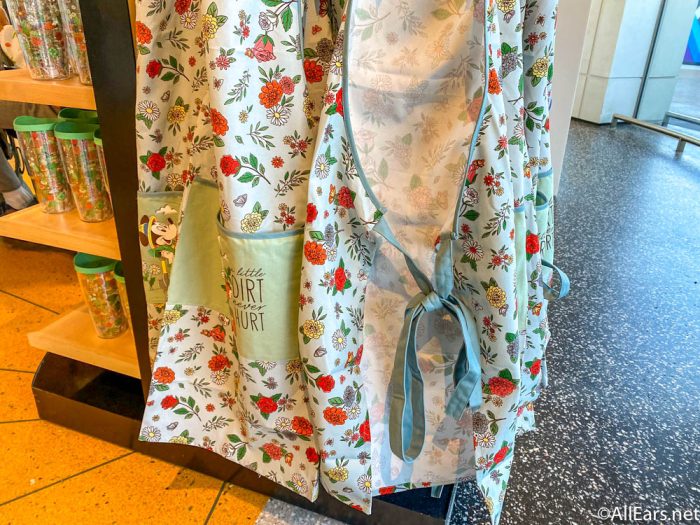 Whew! There are tons of new accessories; we better hide our wallets.
Flower and Garden Festival Home Items
You've got the Orange Bird sipper, but what about an Orange Bird mug? This new mug is $19.99.
The back (or front, depending on how you hold it) features the Flower & Garden Festival logo.
We've got a new Tervis tumbler alert! New for 2022 is this Flower & Garden design for $26.99.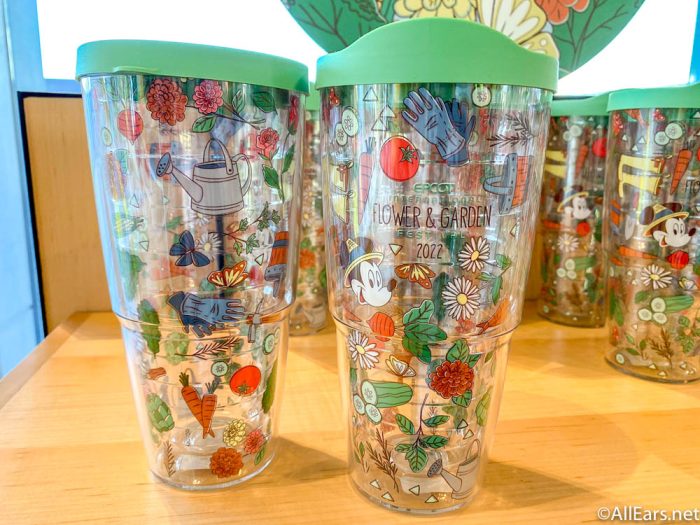 Disney's adorable new Corkcicle tumbler is $29.99.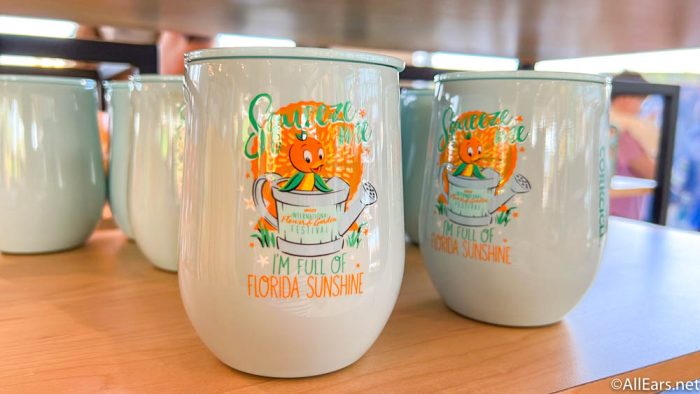 For those that collect the Disney World trash can salt & pepper shakers, you can add this new Orange Bird design to your collection for $9.99. Who knows, this might inspire you to start a new collection!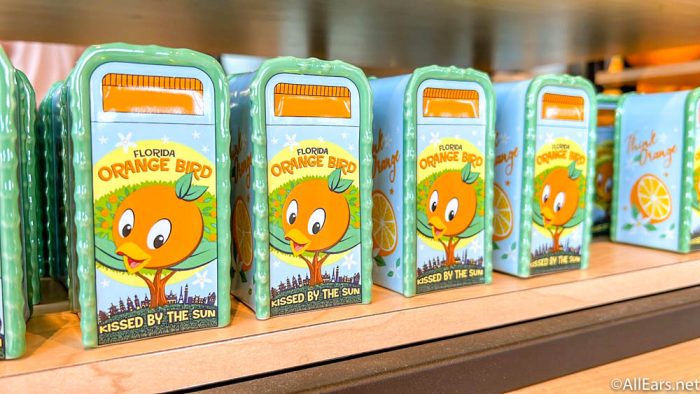 We spotted another mug! This one says,  "Grow Happiness." Just like the Orange Bird mug that we showed you earlier, this one is available for $19.99.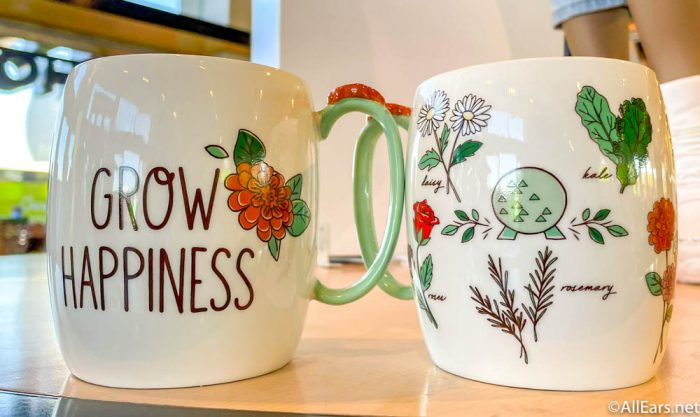 Speaking of items that say, "Grow Happiness," Disney released a matching vase container for $29.99.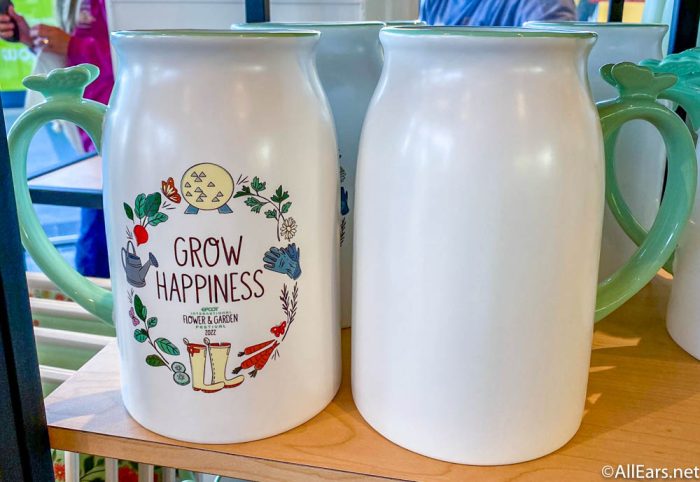 Additionally, we found a new water bottle for $29.99. That seems to be the price of the day!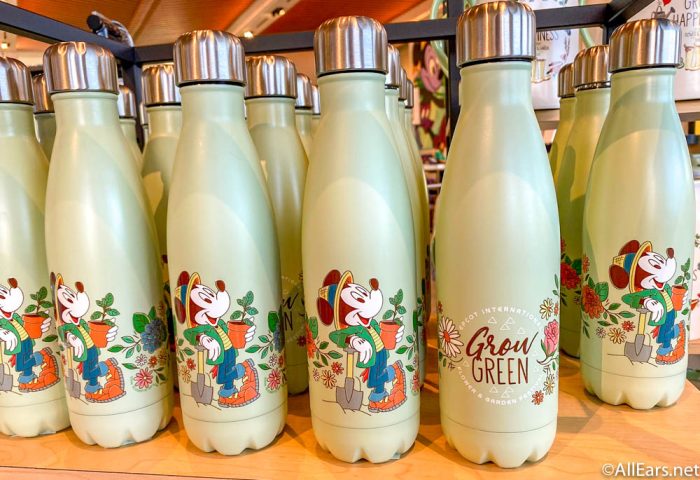 This Grow Green serving tray is $34.99. It features gardener Mickey all ready to tend to his garden!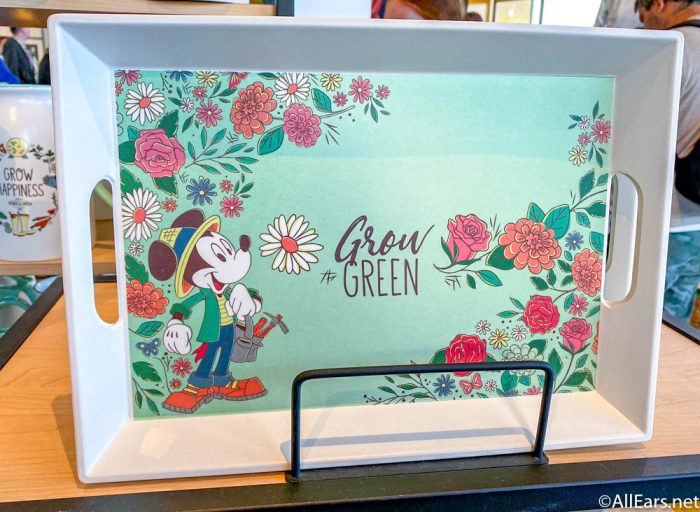 We found an adorable Mickey pitcher! This would be perfect to hold some fresh lemonade on a warm spring day. You can grab it for $29.99.
That's all of the homewares we found so far!
Flower and Garden Festival Pins
There are several new festival-exclusive limited release pins this year! Each pin is $17.99.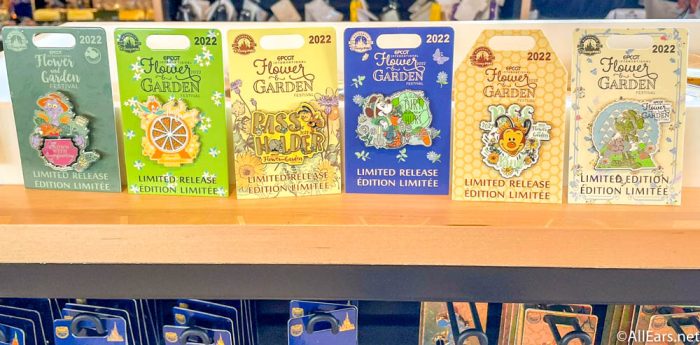 First up, Mickey is a topiary in this Flower & Garden pin!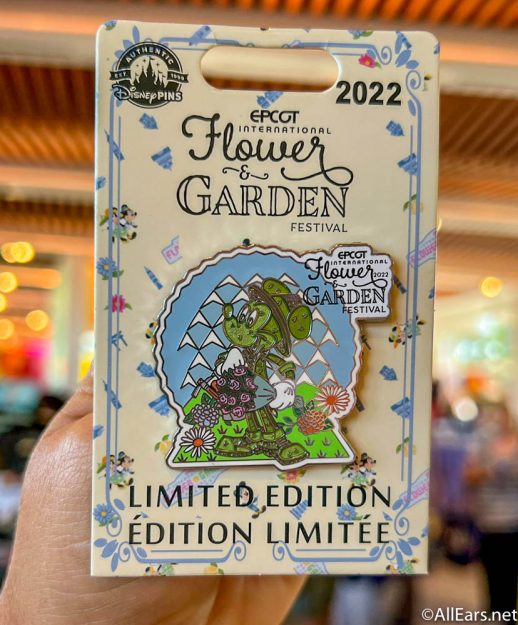 There's also a cute little pin that says, "A little dirt never hurt," and we couldn't agree more!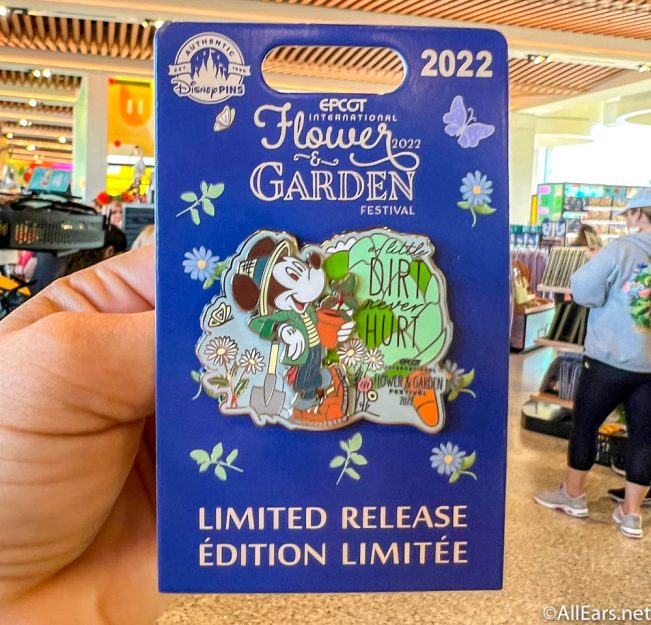 Hey, it's Spike the Bee, the other Flower & Garden Festival icon! His pin says, "Bee Kind."
Next up, we found a new Figment pin that says, "Grown with imagination."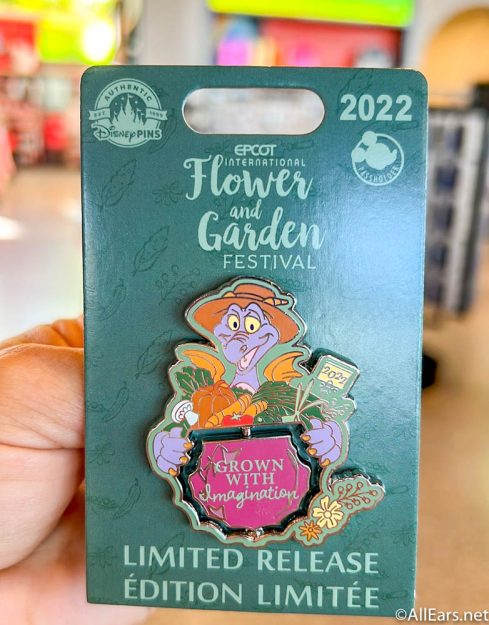 Orange Bird is seen flying over an orange-version of Spaceship Earth in this new limited release pin!
If you're feeling lucky, you can try and collect all the new pins in this mystery pin box set for $24.99.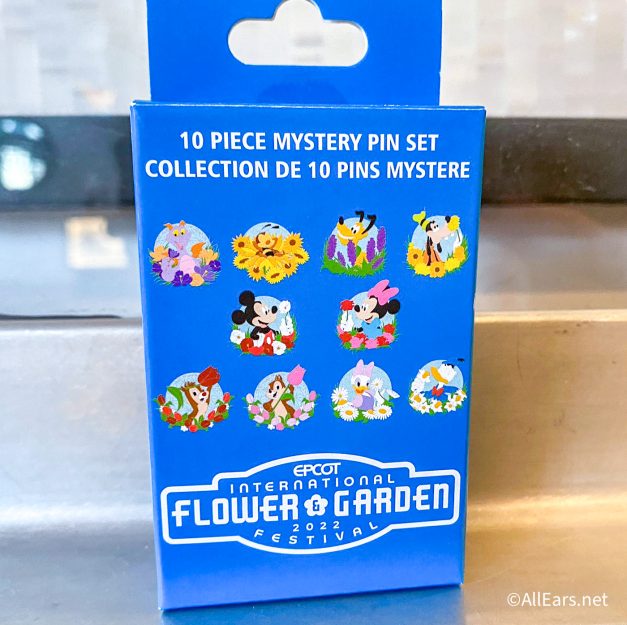 We're loving all these new pins!
Miscellaneous Flower and Garden Festival Items
There's a new Orange Bird Disney gift card available for the festival! Many people like to use these bracelet-style gift cards to pay for their snacks at the festival!
This is the Flower & GARDEN festival, so of course, there's a new pair of gardening gloves! We found these for $14.99.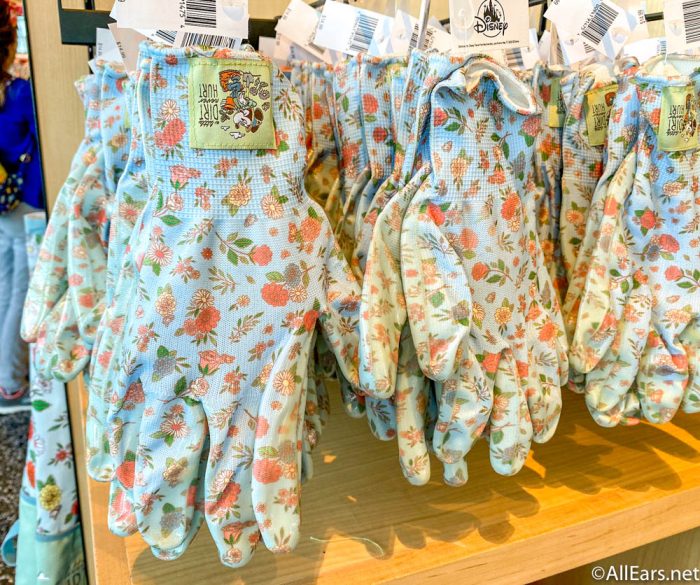 This Mickey Topiary Plush was a bit late to the game! It didn't arrive in EPCOT until the Food & Wine Festival had already started in July, but it's a super adorable plush nonetheless. It's available at EPCOT for $29.99!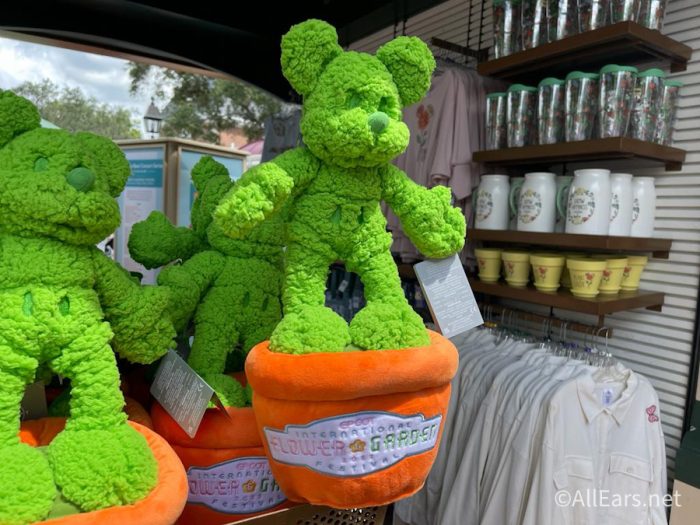 We'll keep our eyes out for more goodies as the festival progresses.
Annual Passholder-Exclusive Items
For our Annual Passholders, check out this purple Figment zip-up hoodie! It's $44.99 and has some adorable illustrations.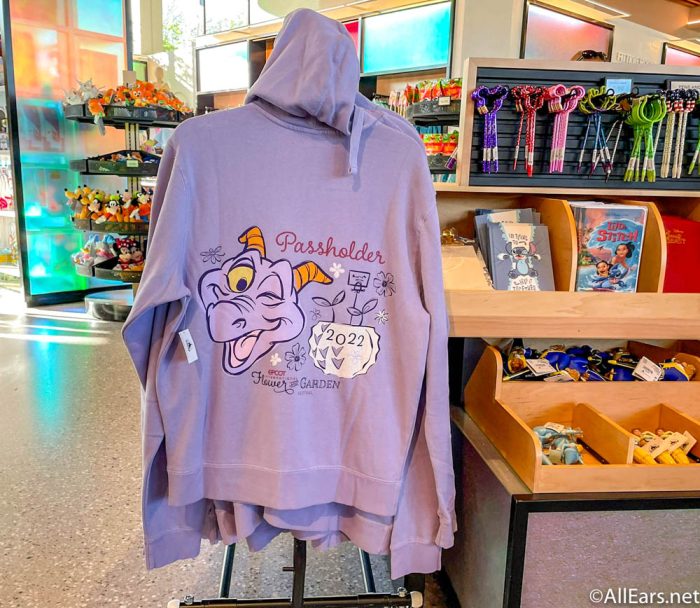 Here's a look at the detail on the front!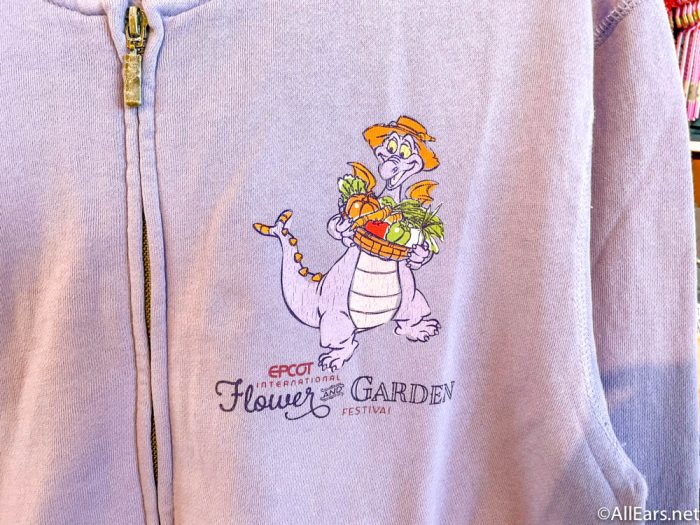 To match the new hoodie, there's also a Passholder-exclusive MagicBand for $39.99.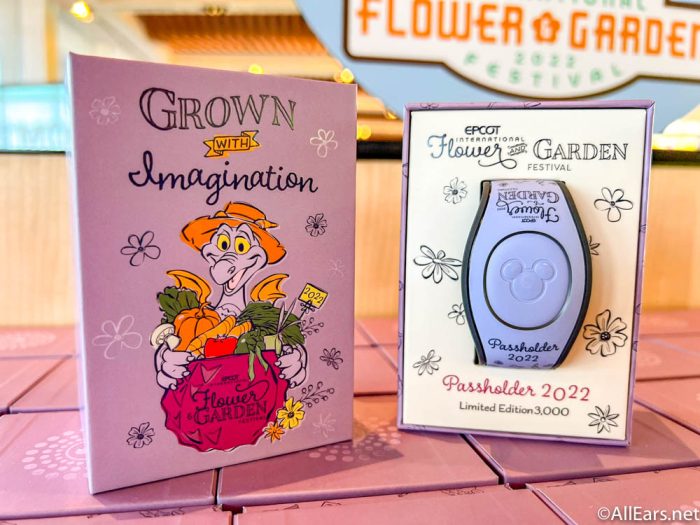 That's it for our look at all the new merchandise for this year's Festival. We'll be sure to update this post if we see any additional items in EPCOT in the future!
Keep following AllEars, because we'll be bringing you all kinds of updates about Flower and Garden, including looks at some of the food, entertainment, and more.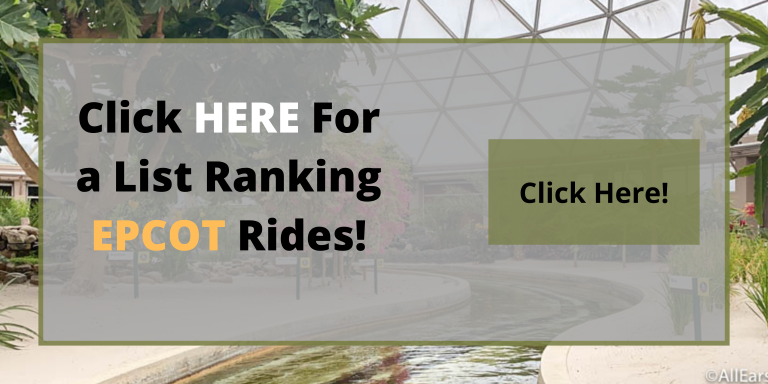 Are you visiting the Flower and Garden Festival in EPCOT this year? Let us know in the comments.