Guardians of the Galaxy: Cosmic Rewind has officially opened in EPCOT and, as the Guardians would say themselves, "it's time to save the galaxy!" We've been checking out all of the Cosmic Rewind merchandise and bringing you live updates from EPCOT.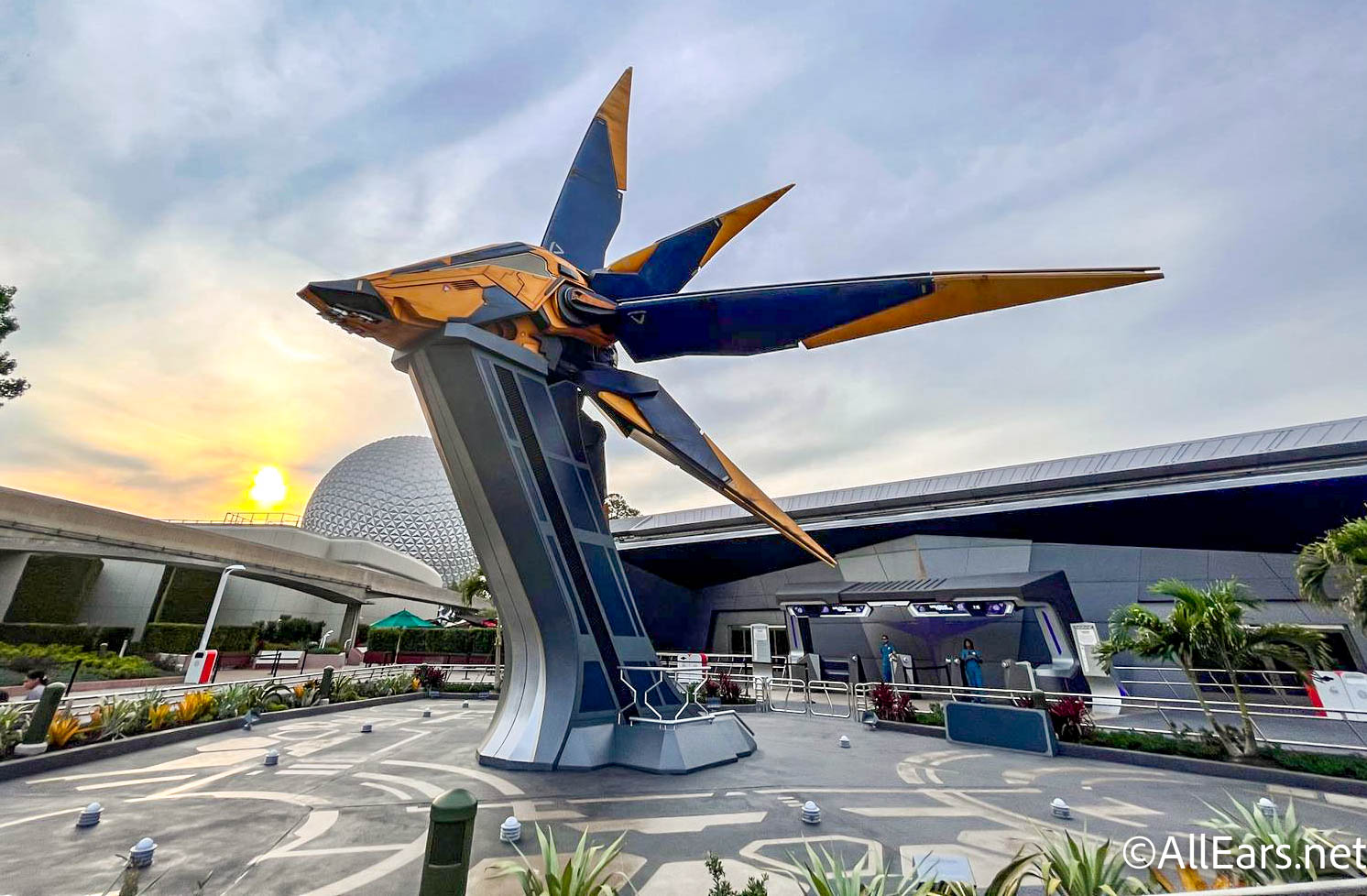 The new attraction is operating using Disney's virtual queue system, meaning guests have two chances per day to join a boarding group and hitch a ride. But, guests can also pay their way onto the ride and skip the virtual queue thanks to Disney Genie+'s Individual Lightning Lane reservations. So, with two different ways to experience EPCOT's newest attraction, one of the biggest questions we've been getting is: can you use both the virtual queue AND Individual Lightning Lane to ride Guardians of the Galaxy: Cosmic Rewind TWICE in one day? We found out!
Whenever anything new opens in Disney World, you can usually expect crowds are going to flock to experience it when it first opens. And, to manage the crowds at new rides, Disney has been utilizing a new virtual queue system. We saw the virtual queue introduced at Rise of the Resistance and Remy's Ratatouille Adventure in the past and now Guardians of the Galaxy: Cosmic Rewind is using it.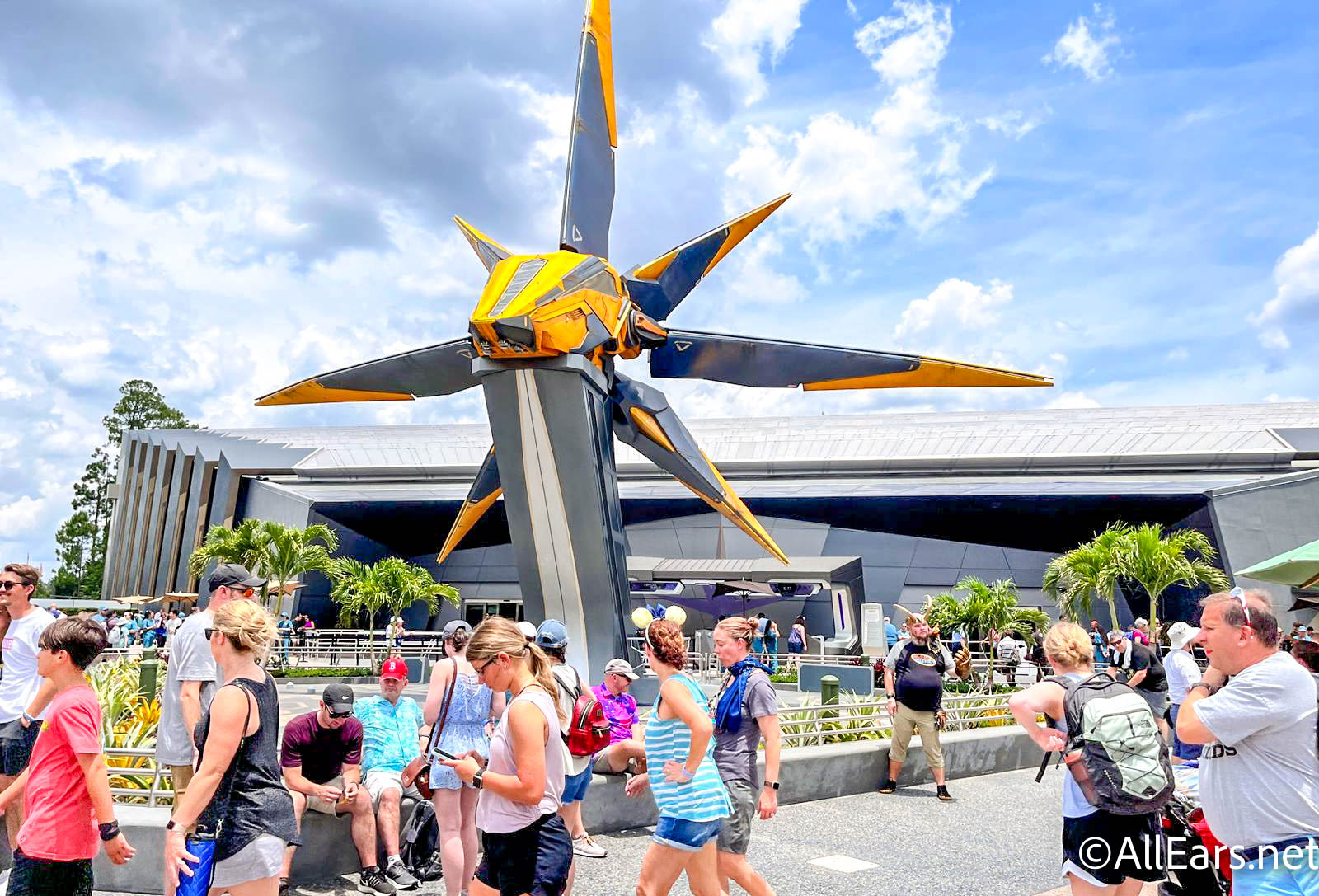 If you're not familiar with the virtual queue process, here's a quick overview:
At 7AM and 1PM daily, guests have the opportunity to join the virtual queue (which is essentially a virtual line) using the My Disney Experience app. For the first opportunity, you can be anywhere (even miles away from Disney World) as long as you have a valid EPCOT Park Pass Reservation that day, but at the 1PM drop, you MUST have already scanned into EPCOT to join.
Spots in the virtual queue tend to go FAST (like within seconds) so you really need to be on your A-game. And, if you don't secure a spot in the virtual queue during either opportunity, you don't get to ride the attraction that day.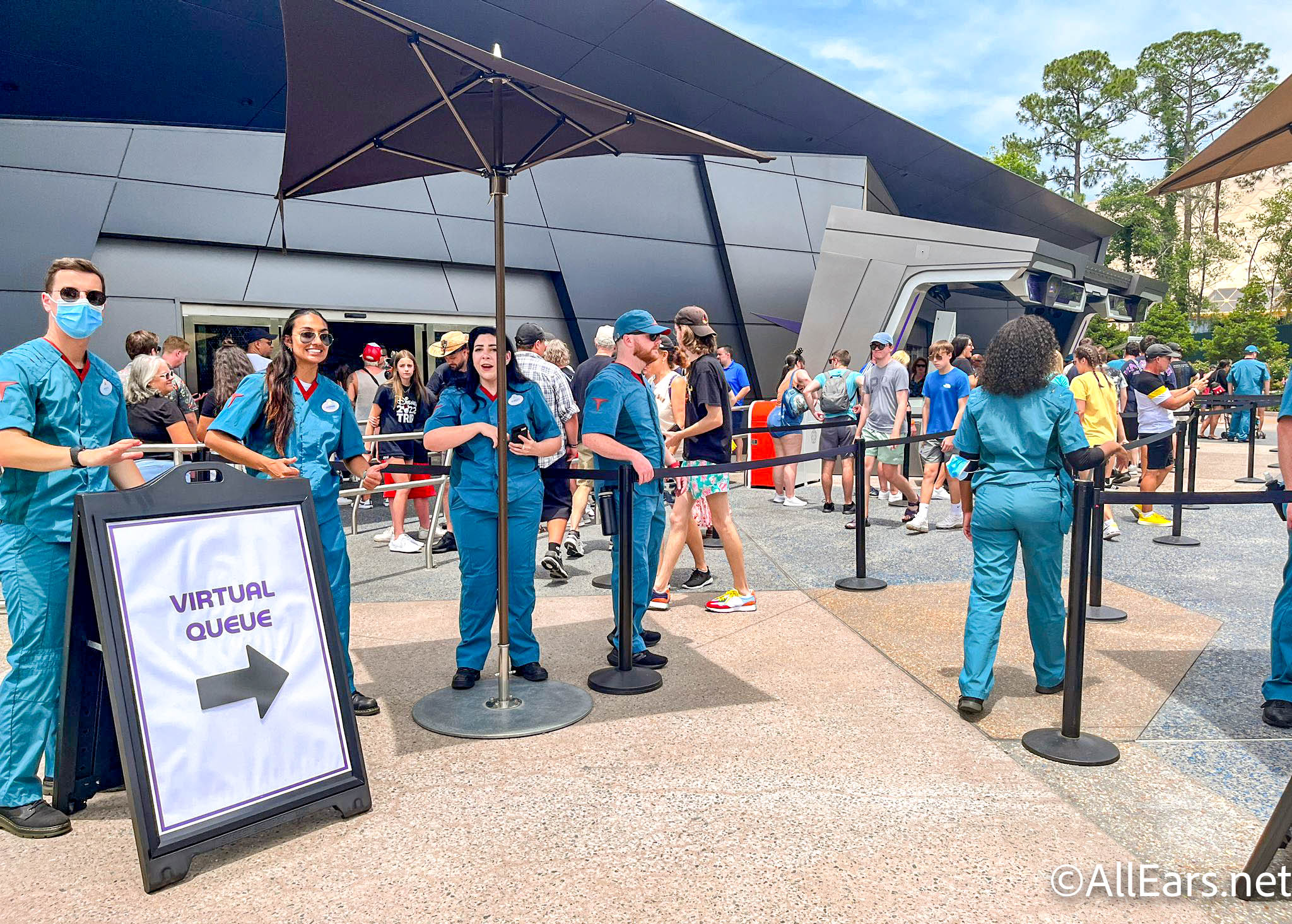 Now the Individual Lightning Lane works a little bit differently. No matter where you are, as long as you have a Park Pass Reservation for that day, you can purchase an Individual Lightning Lane reservation for Guardians of the Galaxy: Cosmic Rewind that lets you skip the line (even if you plan to park hop later that day — just be sure that the time you choose is after 2PM). The pricing to ride the attraction this way varies, but on opening day it cost $17 per person.
Unlike the virtual queue, day guests must wait until park opening to try to purchase a Lightning Lane reservation, though Disney World Resort hotels are able to purchase Individual Lightning Lane reservations as early as 7AM on the day of their park visit (a HUGE advantage).
Much like the virtual queue though, these Individual Attraction Lightning Lane Reservations can (and do) sell out pretty quickly.
So, with these two options, in theory, you can ride Cosmic Rewind twice in one day — once through the virtual queue and once with a lightning lane reservation. And, much like we saw with Remy's Ratatouille Adventure when it first opened, you can!
Let's say you have an EPCOT Park Pass Reservation and want to get a boarding group — you open My Disney Experience from wherever you are at 7AM and BOOM! You get it. Well, you can then open up the Tip Board on the app and book an Individual Attraction Selection return time for the same day.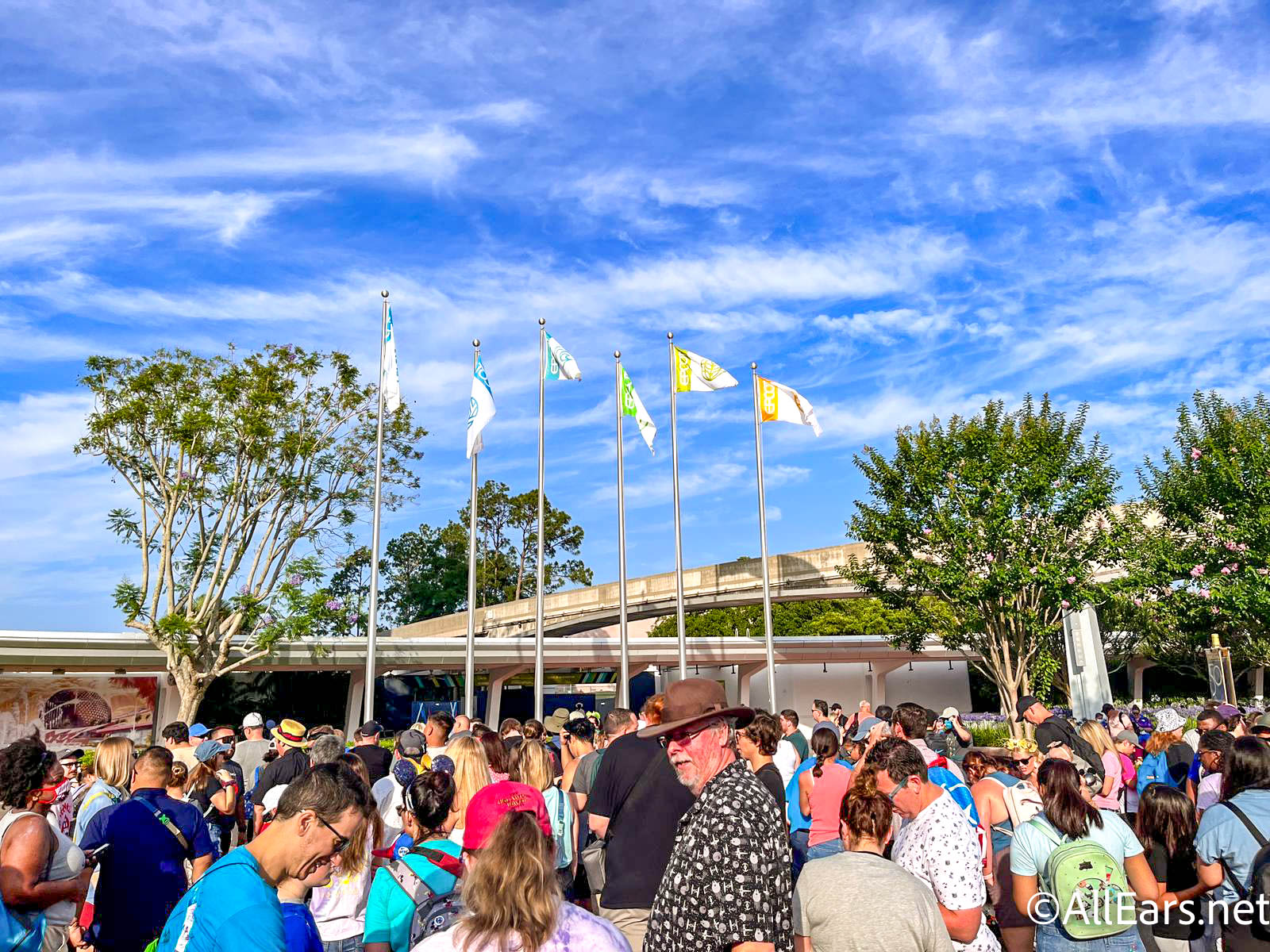 You'll just want to keep in mind that you will not be able to change or cancel your Individual Attraction Selection even if you are able to secure a spot in the virtual queue. And, with how quickly Lightning Lane reservations can go, you'll need to decide early in your day if you want to ride it twice.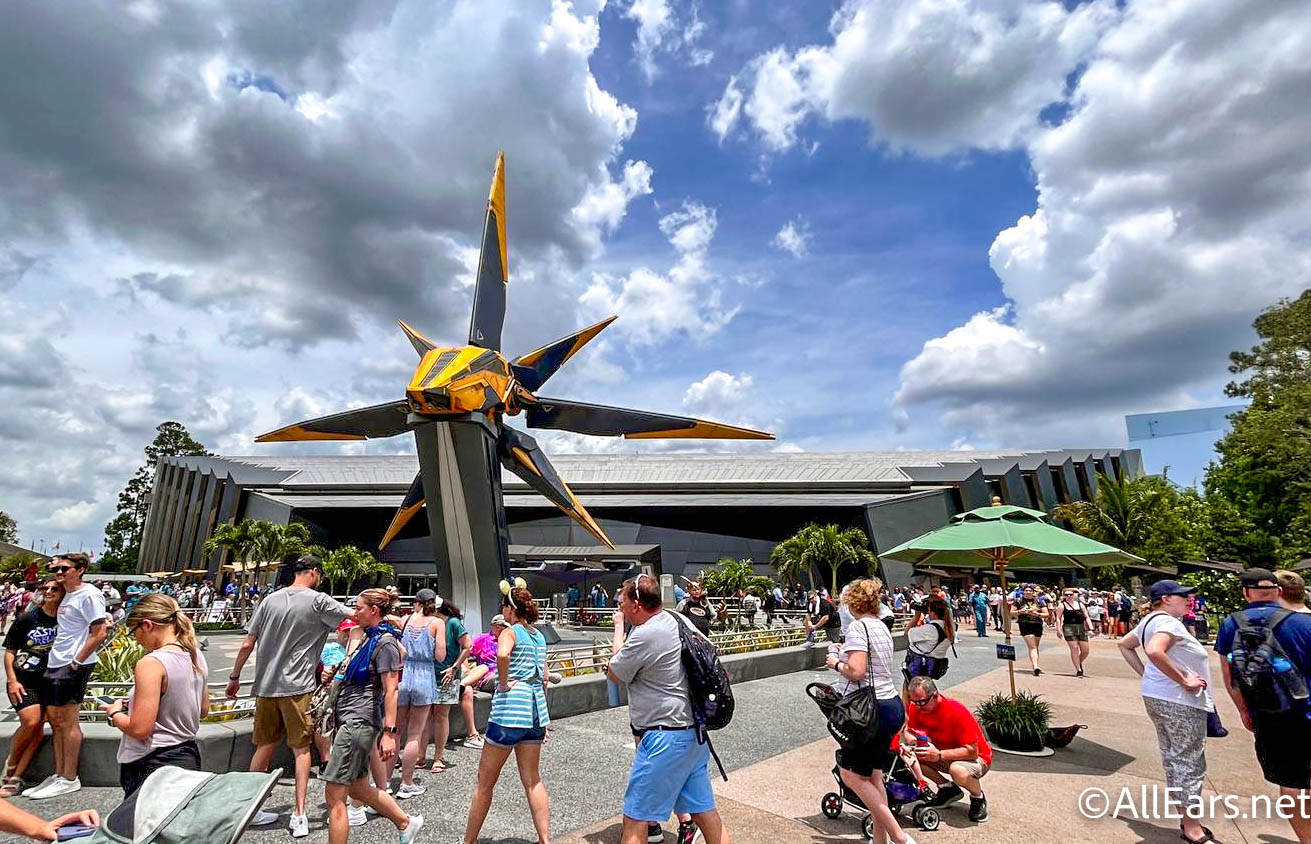 Now, you might be wondering how booking both can actually be done before all the spots fill up in both the virtual queue and the lightning lane. Based on our experience booking a spot on the attraction on day one, we would suggest first trying to get a spot in the virtual queue at 7AM and then looking for lightning lane reservations for that day. The virtual queue filled up in SECONDS, while lightning lane return windows were available on and off for about 20 minutes after 7AM.
Or, you can have different members of your party book different things on the My Disney Experience app at the same time. For instance, if you're staying at a Disney World Resort hotel, at 7AM one person can try to snag a Lightning Lane while the other joins the virtual queue.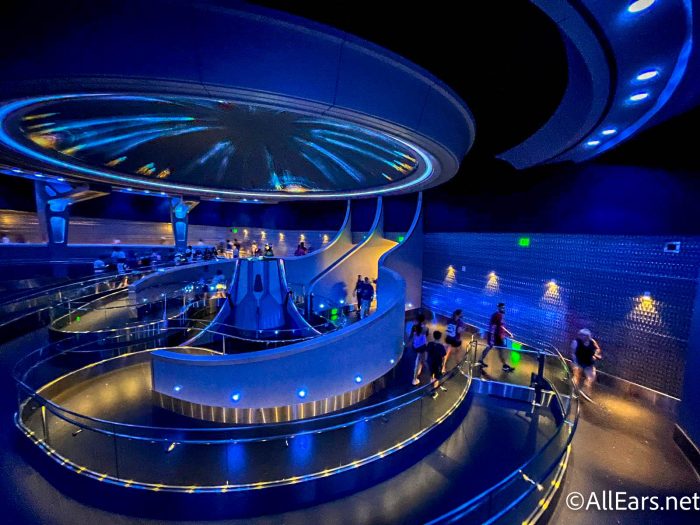 While riding Disney World's newest roller coaster twice sure does sound like a sweet deal, there are a few things you'll want to consider before shelling out $17 per person AND snagging a spot in the virtual queue.
First, it's important to know that Guardians of the Galaxy: Cosmic Rewind is (likely) unlike any roller coaster you've ridden because of the omnicoaster features. This means that your ride vehicle is rotating as you're riding on the track. If you're sensitive to motion sickness, then two rides on it might do you in — or you might end up spending $17 on a ride that you end up not wanting to go on again.
And, remember, just because you don't get a spot in the virtual queue at 7AM doesn't mean that you won't get it when you try again at 1PM! If you're only opting to purchase a Lightning Lane Reservation because you miss that 7AM window and want to ensure you get to ride, it might be worth waiting and saving that $17 for an extra Dole Whip (or two at that price).
Of course, if you don't manage to get a spot in the virtual queue at 1PM then lightning lane reservations will likely not be available later in the day. So, it's really up to you on what you're willing to risk not riding or end up riding twice.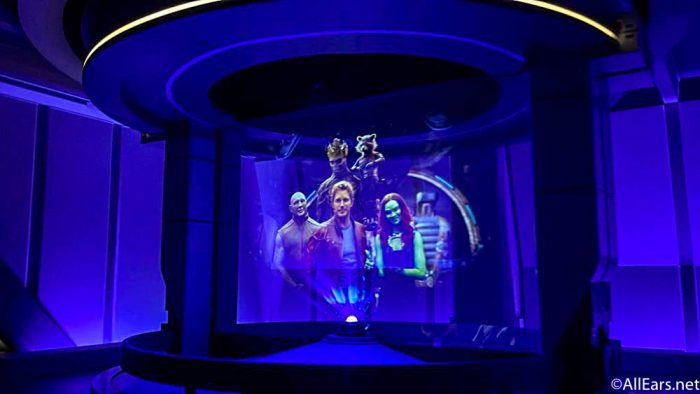 So, yes, it IS possible to ride Cosmic Rewind twice in one day  — we even confirmed it with a Guest Services Cast Member — but, it might just take some skill and a little bit of luck. And, to help you decide if it's really worth riding twice, check out our spoiler-free review of Guardians of the Galaxy: Cosmic Rewind here, and stay tuned to AllEars for more of the latest news and updates!
Click here to subscribe
Are you looking forward to riding Guardians of the Galaxy: Cosmic Rewind? Let us know in the comments!