Walt Disney World's EPCOT is not known as a ride-filled Park, but even though the count of attractions may be small, AllEars Reader Review opinions are big.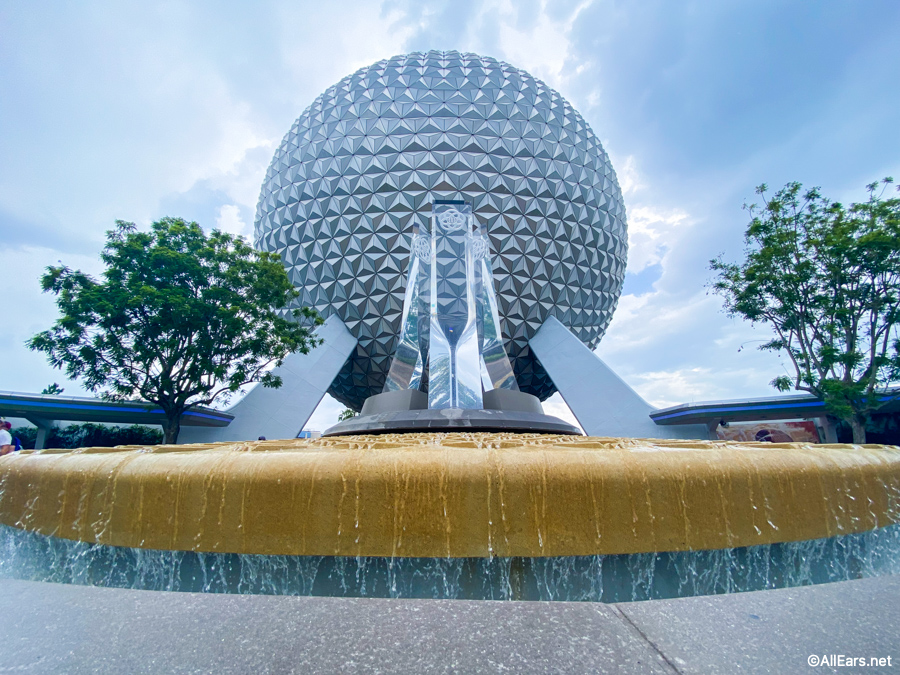 Some think EPCOT rides don't have what it takes to hang with the big boys, while others think they're among the best. From taking a deep-sea adventure with our friends from Finding Nemo all the way to moving through an upside-down world with a purple dragon named Figment, EPCOT has an array of rides to enjoy — and you've all got an array of opinions about them!

Here are YOUR Rankings of EPCOT's Rides
9. Journey Into Imagination
Everyone's favorite purple dragon didn't do too hot on your rankings.  Let's take a look at Journey Into Imagination and see why.
SCORE: 6.95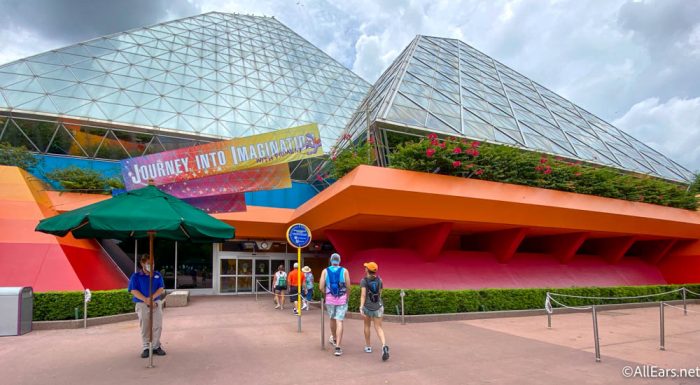 "It was bad. Nobody in my party liked it. We went during COVID and the imagine works were down so that could have been cool and figment himself is cool but the ride…….. it's real bad."
"Very outdated and boring. My teenage daughter and I had already thought Figment seemed annoying before even going on this ride. He's even more annoying than we thought. One ride was more than enough for us."
"This ride brings back all the feels. Figment is my FAVORITE Disney character, and has been since I was about 6 years old. The theme of this ride is great, and is a wonderful way to relax and enjoy some silly laughs. The only thing keeping me from giving it a 10 is that the original version of this ride, which I remember from my childhood, was definitely better."
8. Mission: SPACE
Buckle up and get ready for some motion sickness because Mission: SPACE is next, and it did not fare much better than Journey into Imagination.
SCORE: 7.13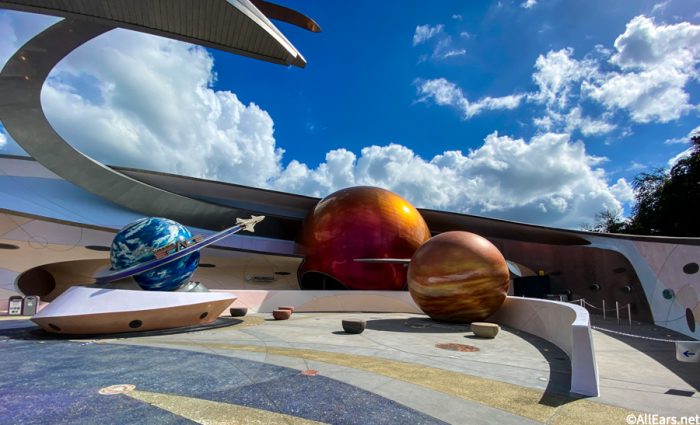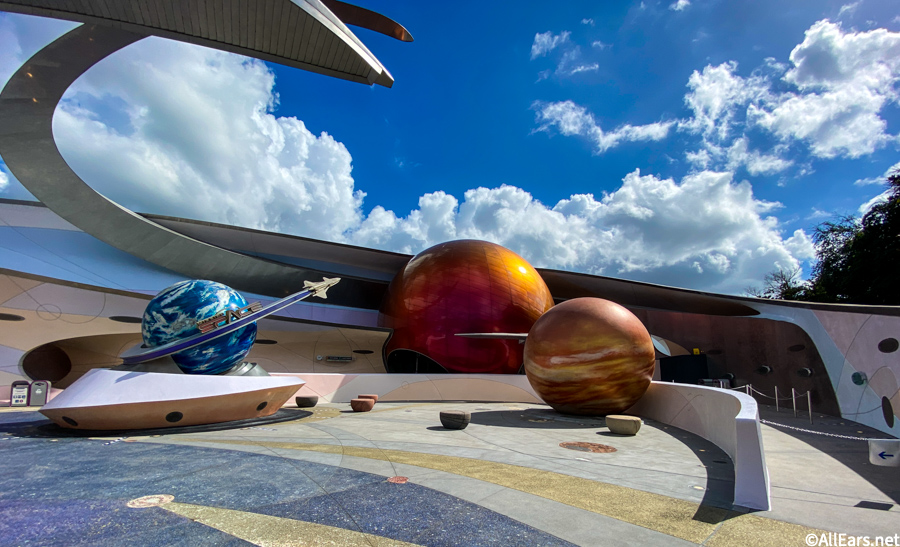 "I really enjoy this ride. I know some find it to be nauseating, but I enjoy the realism and G-Force that you get to experience. This is a unique ride that you cannot find at any other theme park."
"I've ridden both sides and orange side has a definitely more interesting story. I've taken antinausea meds before riding this attraction and let's just say the meds did not help. Definitely cannot ride this attraction anymore."
"Oh dear. Where to start. If you love terrible video game graphics and nausea, she's your gal. If not, give this ride plenty of Space."
7. Gran Fiesta Tour
Hola, amigos! Climb aboard, and let's take a look at why searching for Donald on the Gran Fiesta Tour landed this classic attraction at number 8!
SCORE: 7.52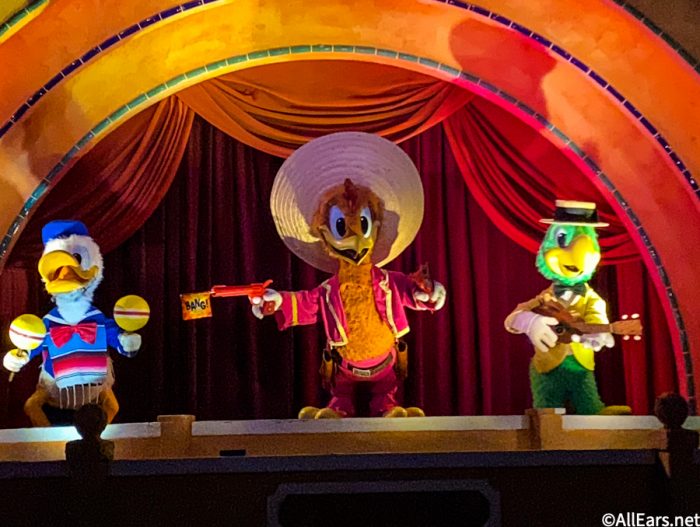 "This is a wonderful little boat ride in the Mexico pavilion. My son absolutely adores Donald Duck so he was super excited to ride this. Some of the videos inside could use some updating, but overall we love the Three Calibreros. The animatronics at the end are so amazing and a part of Disney history."
"Not a must. Wish they would retheme it with Coco characters & music"
"I am dreading the day that this inevitably gets re-themed into a Coco attraction because I adore this ride. Nothing beats a classic boat ride and with the Caballeros, the music and charm is adorable."
6. The Seas with Nemo and Friends
We are going from Mexico to down under the sea to see what you had to say about The Seas with Nemo and Friends! 
SCORE: 7.59
"I really enjoyed this ride. It was a very family friendly ride. My kids really liked it. I think I actually prefer it to Under the Sea – Journey of the Little Mermaid."
"I love this. It is such a fun way to get into the aquarium. Even the cue is precious. I cry every time I watch Finding Dory though, so I am pretty much an emotional blubbery mess when it comes to fish getting lost. They only want to go home. You get me every time Pixar. Every. Time."
"One of the more forgettable attractions at Disney World. It's a standard dark-ride with a couple of neat moments, particularly the section where the characters are projected in the actual aquarium in the pavilion. The scenes also tend to repeat a little too frequently which can cause you to view the same scene 3 times before finally moving past it."
5. Living with the Land
Let's take a look at how Disney horticulturists are innovating farming through this educational attraction and what you think about it!
SCORE: 7.70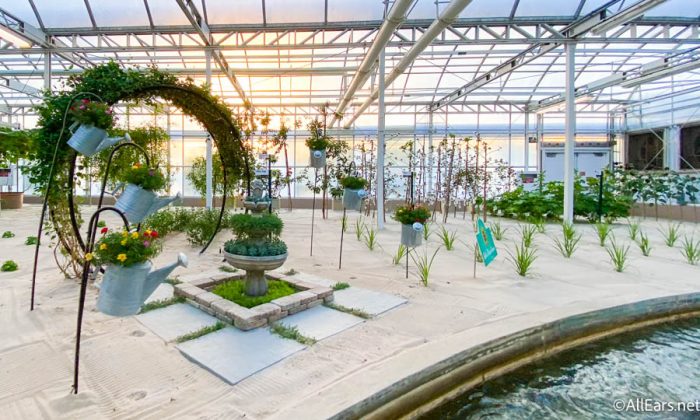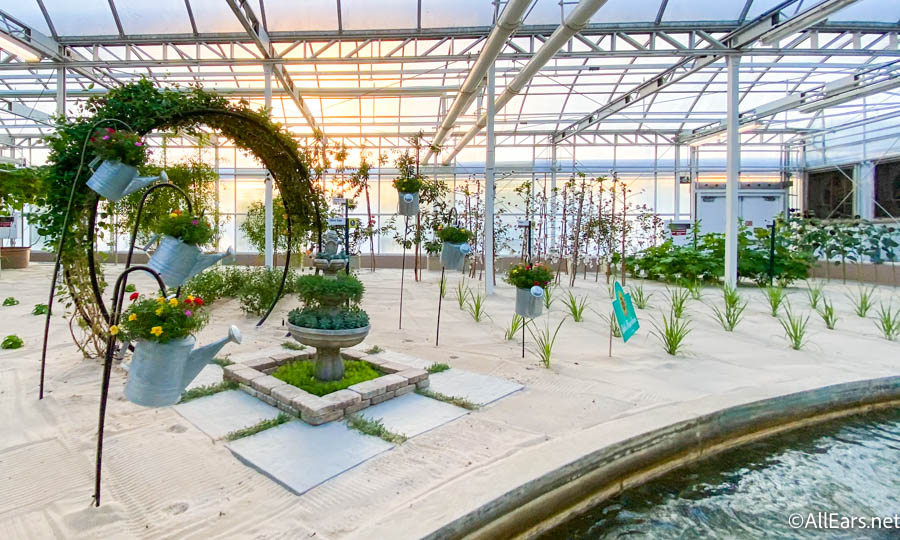 "This is a seriously underrated attraction. The beginning is slow-moving, but the portion where you see all of the plants is fascinating. The new ways of growing plants was informative and interesting."
"One of our favorite rides in Epcot. It's cool to see the plants change throughout the year. If you visit during the holidays, check it out at night! They decorate with lights and it's beautiful after sunset. Some of the voiceovers could probably use updating, but we love seeing the different growing techniques and how they change."
"I thought this ride would stink, but I actually have the urge to ride again next visit. I thought it was so cool seeing all the different plants that make our food. Some I never would have guessed they looked the way they did, also the ways Disney is trying to be eco friendly was also neat to learn about"
4. Frozen Ever After
Coming in at the middle of the pack is Frozen Ever After. Let's see if you all were ready to Let It Go after Disney changed this from the fan-favorite Maelstrom ride!
SCORE: 8.26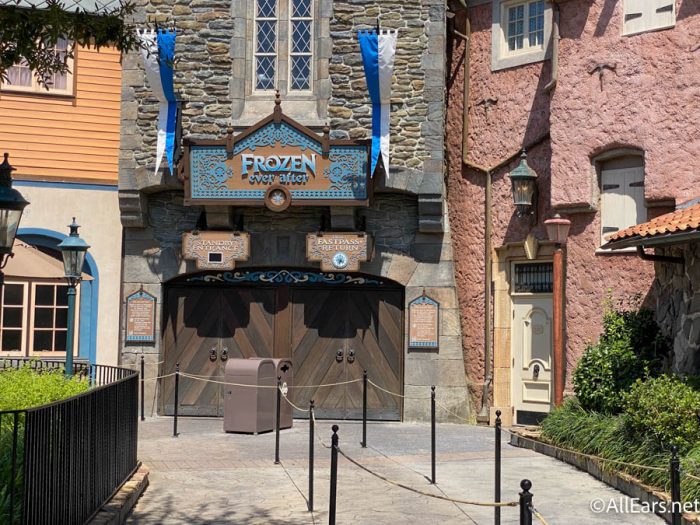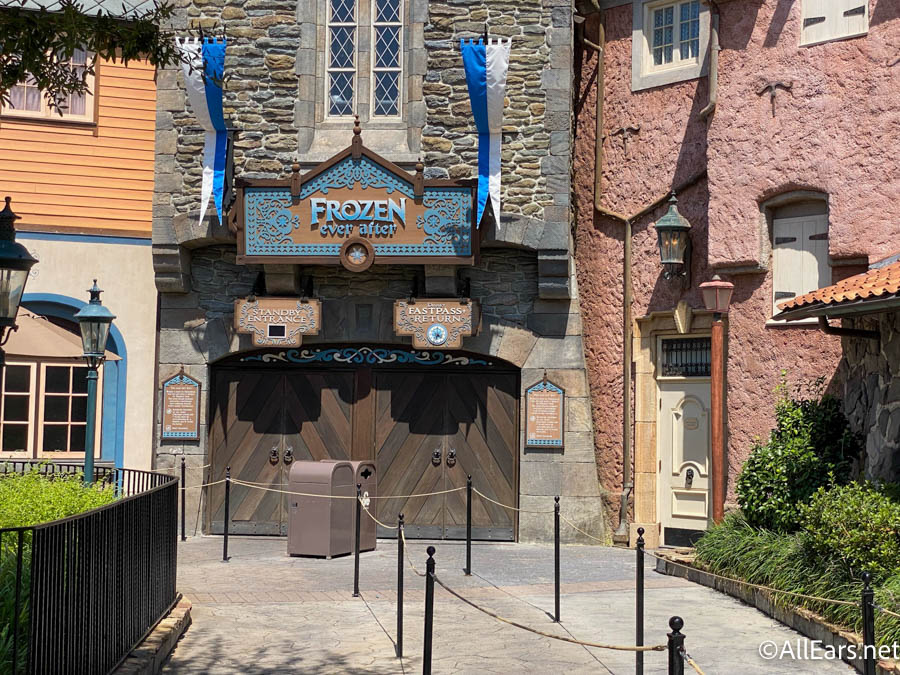 "My family and I loved it and we were fans of Maelstrom. We went July 2019 – my daughter was 4 and son was 2 and they love Frozen. Glad we had a fast pass for it (hopefully Fast pass will be back in the future)"
"Not as unique or as uniquely Norwegian as Maelstrom, but still a great attraction. Many of the animatronics are great though, specifically Olaf, Sven & Marshmallow. Still a fun track & ride system & great for the whole family"
"This is a cute little ride that we really enjoyed. Rather songs were great and animatronics were cool too. It is a good ride but I do not think it is worth waiting longer than 40 minutes."
3. Spaceship Earth
Next up on the list is the most iconic EPCOT ride: Spaceship Earth. Let's take a look at what you think of this ride before all of the updates coming soon!
SCORE: 8.43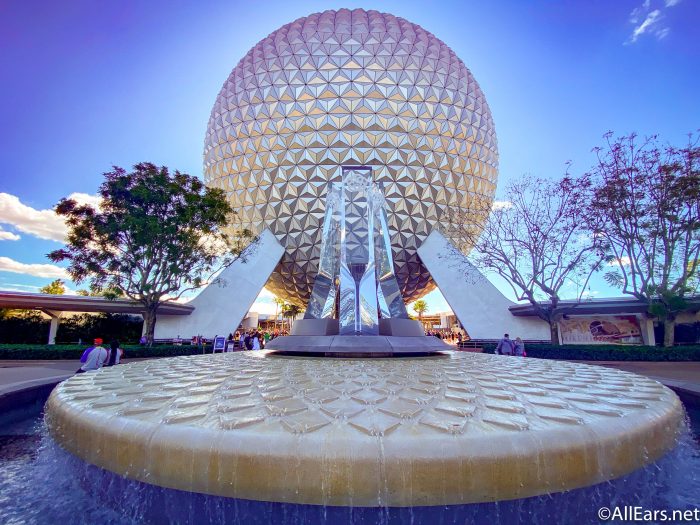 "This is my oldest's favorite ride and I love it also. On our first trip to Disney, we rode it 6 times, I think because my daughter loved it so much. It is relaxing, educational, and interactive! We hate to see the old version go one day, but we are excited to see what Disney has in store for the ride."
"An Epcot essential & you shouldn't leave the park without riding it. The ride vehicles, scents, & animatronics are all very cool. The lighting in some areas is so dim that you can hardly see anything. But still a classic. Ride this version while you can before the eventual refurb/update"
"I am a history nerd so this ride is the ultimate for me. You get to travel through history in the EPCOT BFB (Big Freakin' Ball) and listen to Dame Judy Dench. What more could you ask for? I would like the smell of the Library at Alexandria burning to be pumped into my life forever. I am thrilled that they have stopped the plans to renovate this perfect attraction."
2. Test Track
Get ready because it is time to go FAST with Test Track, the fastest ride at Disney World. Let's see what you had to say about it.
SCORE: 8.63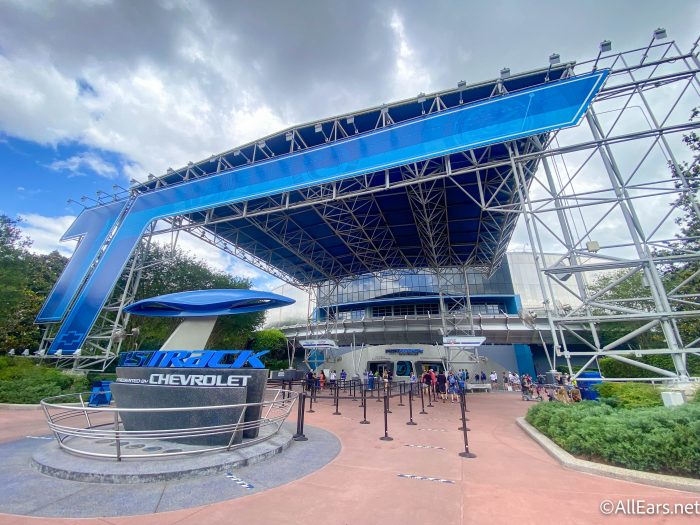 "This is my favorite ride in Epcot. It takes you through modern testing of cars and their abilities. I appreciate how the update points towards an efficiency/environmental component. The beginning of the queue could use some updating to include a realistic example of future cars."
"The final test is my fave! Love that this attraction is indoor and outdoor. Loved designing a car and going up against my family members."
"Test track is a generally good ride. If you are a thrill-seeker like me, it might not live up to your expectations as much as you would expect. I was expecting a lot more thrill. But if you aren't a fan of rides that are way too scary, this right might be for you."
1. Soarin' Around the World
It's time! We have soared all the way to the top of the list and have landed at none other than Soarin' Around the World. Let's take a look at what you said about it.
SCORE: 9.53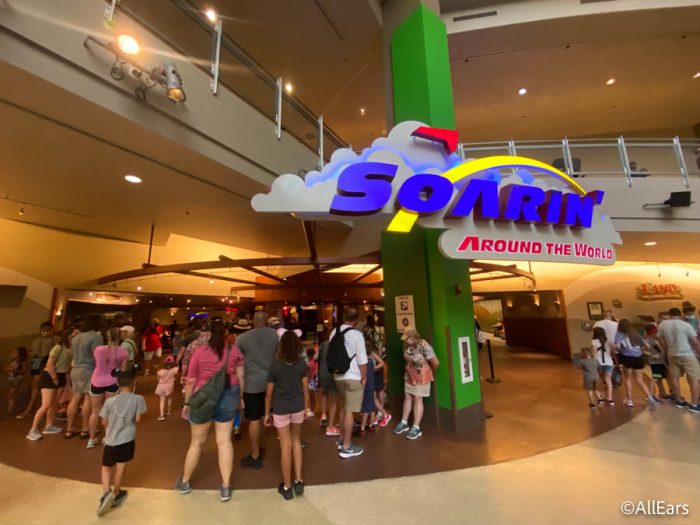 "Soarin' is one of my all-time favorite Disney attractions. The scenes, music, the smells that they infuse in…it's just amazing. You actually feel like your flying over these amazing landmarks Also, the pre-show video with Patrick Warburton is the best."
"Soarin' is what Epcot should be. A world tour, but with thrills and awe. I do wish however that they would change out the video from time to time. Or even do a special event overlay where instead of the footage you instead get to fly with Aladdin and Jasmine, and Soar with the Up house, etc. How cool would it be to see a montage of Disney film flight scenes for an overlay. Hire me Disney."
"A great and the signature ride at Epcot, in my opinion. However, given the improved quality of parabolic screens on rides like Ratatouille and Mickie and Minnie's Runaway Railway, I think the ride is in need of an update."
The Future of Rides at EPCOT
While these are currently all the rides at EPCOT, there are two new rides on their way in the near future, the first being Remy's Ratatouille Adventure. This is an almost identical copy of the ride that already exists in Disneyland Paris.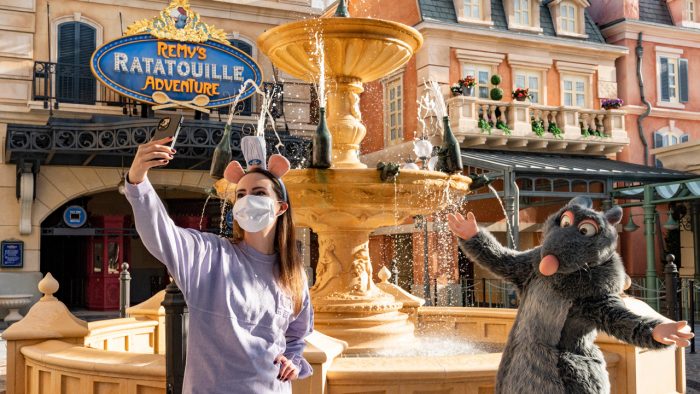 The Grand Opening for this ride is October 1 — the same day the 50th Anniversary kicks off! This new ride will be paired with a new dining option in La Crêperie de Paris. This will offer both Table Service and Quick Service options and cater to those with a sweet or savory tooth!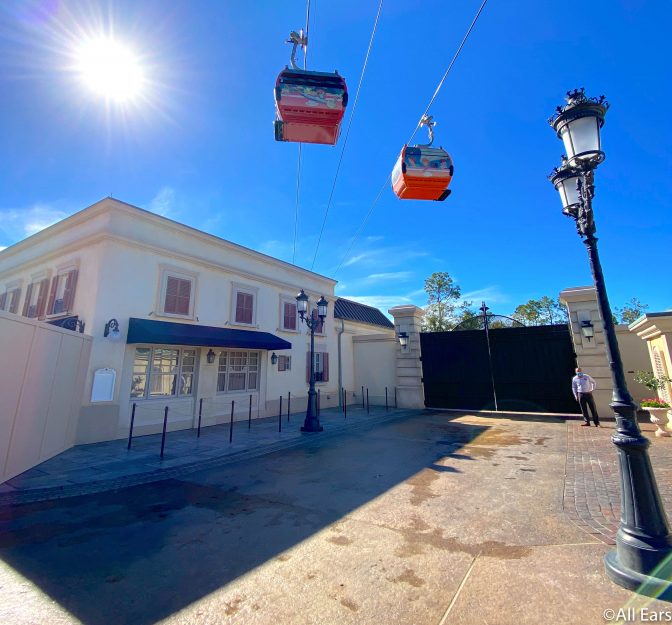 The next ride that will be arriving in the near future is Guardians of the Galaxy: Cosmic Rewind. This indoor roller coaster will feature some new ride technology that we haven't seen at Disney before, and we are super excited about it. We have already gotten a sneak peek at the ride vehicles — and, as promised — they rotate!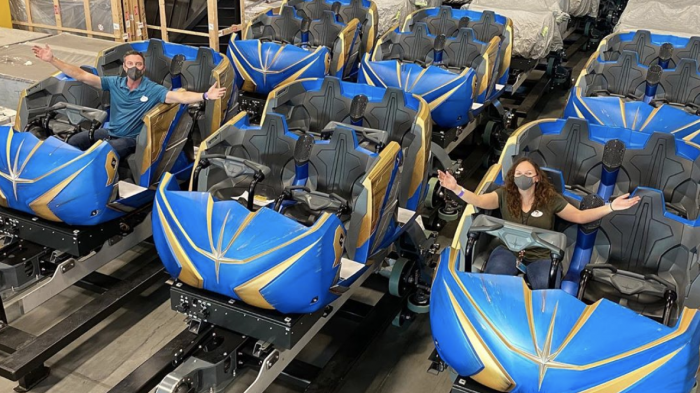 While there is still some ambiguity around when this ride will be completed, there has been consistent visible progress on the outside of this attraction. It is located where Ellen's Universe of Energy was previously located, and we can't wait to add another thrill ride to EPCOT.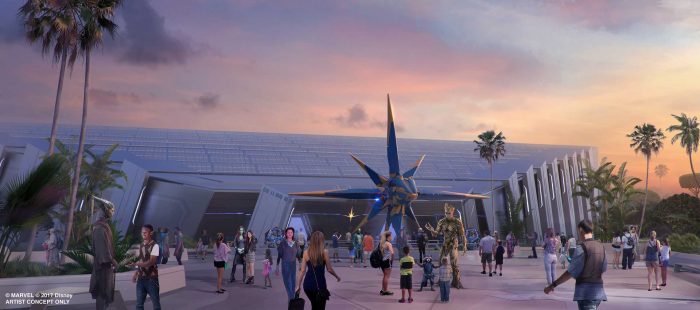 While EPCOT has typically gotten a bad rap about the rides compared to other parks, the future looks bright!
What is your favorite ride at EPCOT and why? Let us know in the comments below
Join the AllEars.net Newsletter to stay on top of ALL the breaking Disney News! You'll also get access to AllEars tips, reviews, trivia, and MORE! Click here to Subscribe!