2020 has been a wild ride with ups, downs, and in-betweens!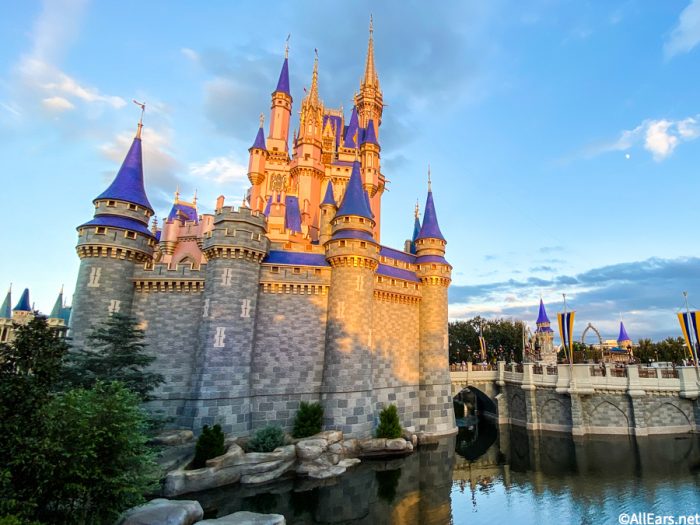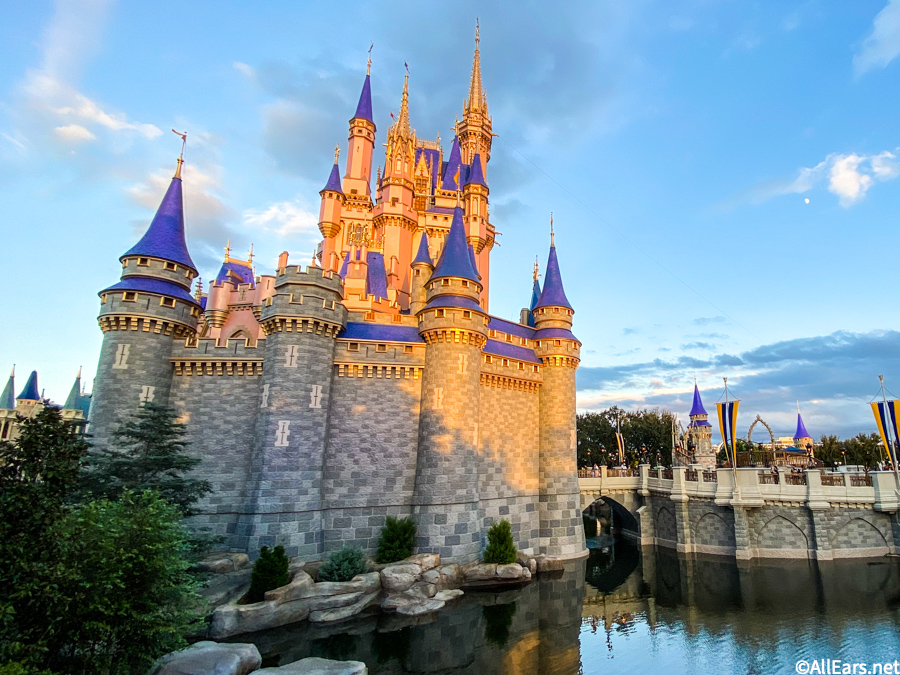 Disney World has experienced a lot in the last year. It's been a whirlwind of exciting additions, unexpected events, and sudden changes. The theme parks reopened with new health and safety mandates that turned the Disney World experience on its head. Some changes disappointed guests while other adjustments delighted Disney fans.
We're reflecting on the year with the ten best things that have happened in Disney World in 2020!
Cinderella Castle Makeover
Cinderella Castle has a new look! The refurbishment was planned prior to closing, and Disney anticipated the construction to take place while guests were visiting the parks. The job continued while the Magic Kingdom was closed and guests got to see the (mostly) finished castle upon reopening.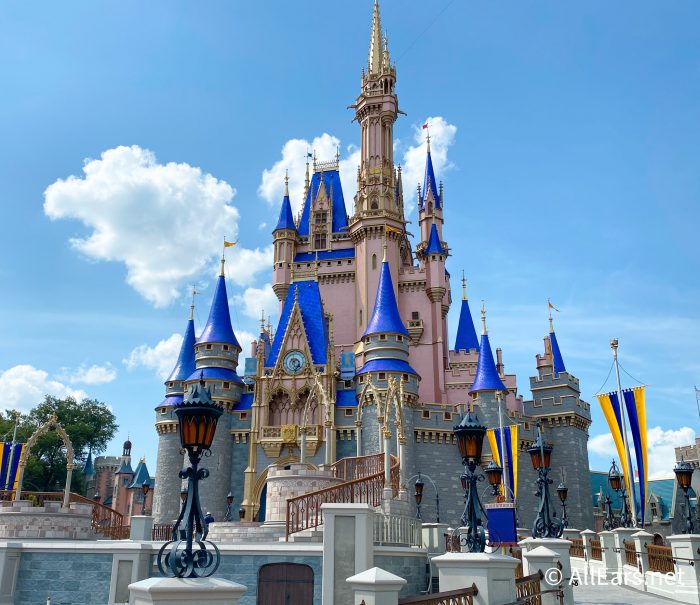 The castle refurb is in honor of Disney World's 50th Anniversary happening next year. The Magic Kingdom parking entrance and Welcome Gate also received blue and rose gold paint jobs to match the castle!
So. Much. Merchandise!
Disney continues to surprise with awesome (and sometimes perplexing) merchandise. 2020 has brought us some of the coolest merchandise we've seen come from a theme park! One of the highlights of our year is the fact that Disney started selling personal snoap machines. The big snoap machines are only operating in Disney Springs so guests can now make their own!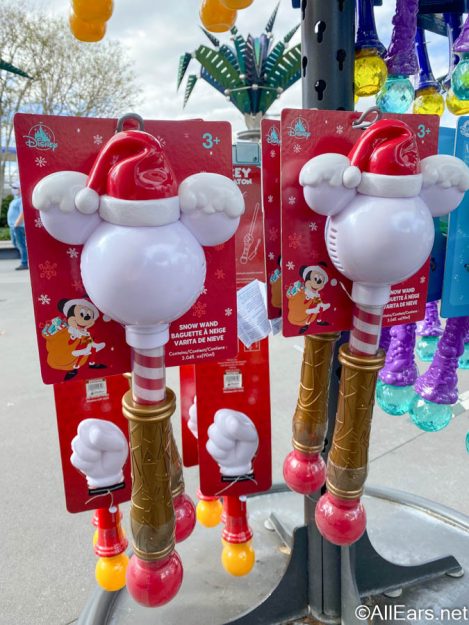 Then there's this Forky Hairbrush that appeared right when 2020 was at its peak. We're not sure why, but we fell in love with this manic-looking souvenir.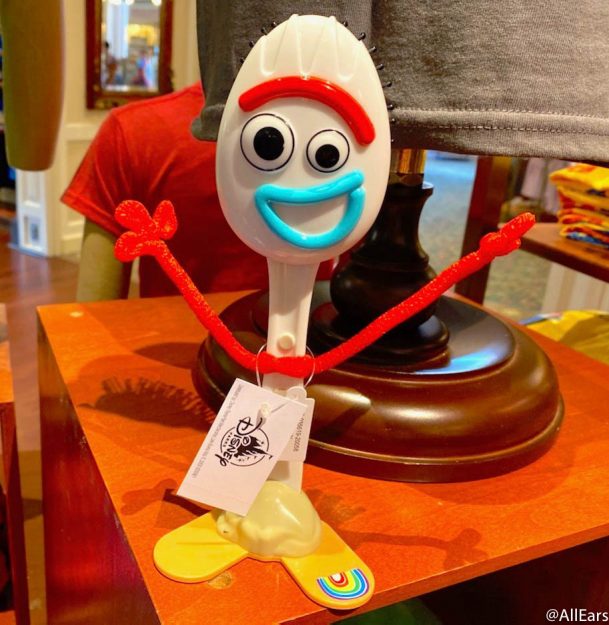 And then there's the overwhelming amount of Baby Yoda merch. You'd be reading this article for hours if we mentioned all of the stuff that came out this year. One of the most popular items is the "life-size" Child animatronic that moves and talks.
There are still two weeks of 2020 left and I'm sure Disney will surprise us with more entertaining merch before January!
See the top 7 most hilarious Disney World souvenirs from this year!
Take-Out Dining at Table Service Restaurants
Upon reopening, Disney World has encouraged Mobile Orders at Quick Service spots, virtual dining waitlists, and recently started a Mobile Checkout feature for shopping! One of our favorite additions is the take-out option for select sit-down restaurants. We were pretty psyched when we learned that you can get Bread Service to-go from Sanaa!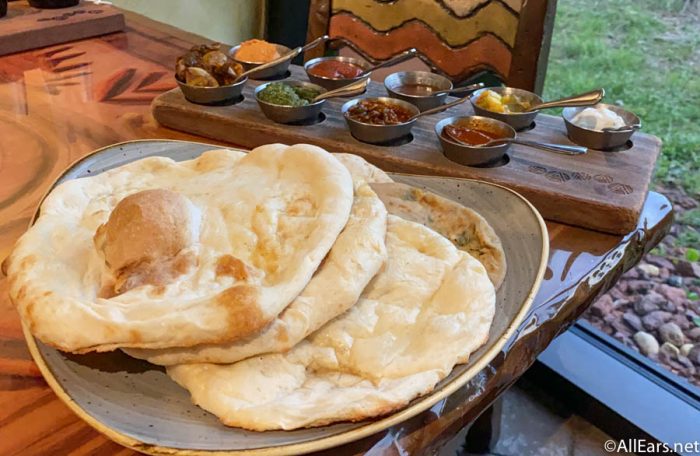 Disney started the new to-go orders to reduce contact between Cast Members and guests. This is one new addition that we're hoping sticks around!
Character Cavalcades
Speaking of things we wish would stick around! The new Character Cavalcades have become a welcome addition to our Disney World visits. Disney eliminated close contact with characters and full parades when the parks reopened. Instead, characters and entertainers will spontaneously arrive at each of the theme parks. You'll be enjoying your ice cream cone in Frontierland when all of sudden Mickey and friends come parading down the street. It's a fun way to see the characters throughout the day!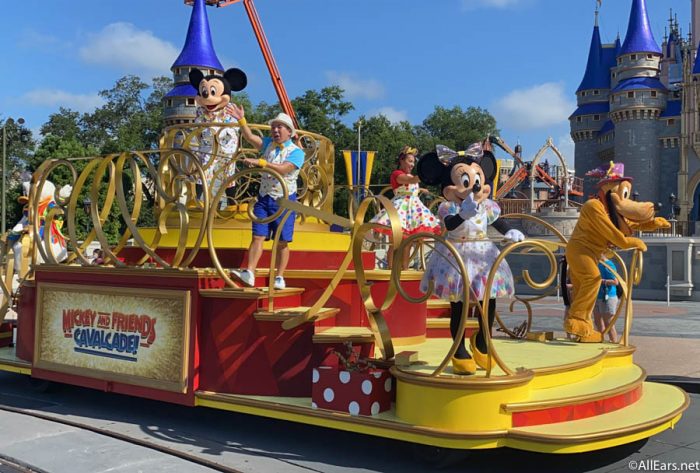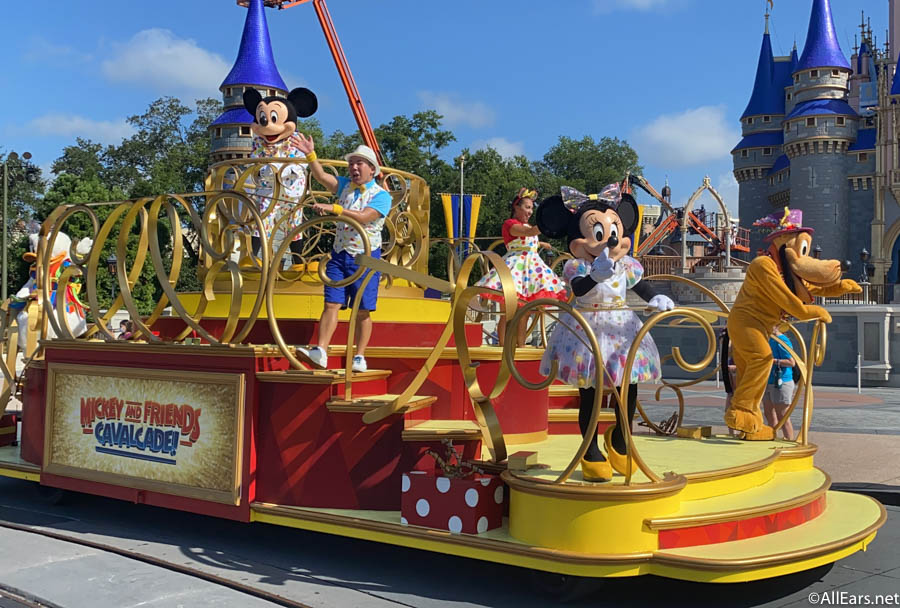 The character pop-ups are especially creative in Disney's Animal Kingdom. Goofy, Donald, Pocahontas, Mickey, and more characters float down Discovery River in adorable Character Flotillas. This park hasn't had a parade in some time so it's fun to see a scaled-down version of this entertainment here!
A Literal TON of Minnie Mouse Ears
Ok, we've already talked about merchandise, but Minnie Mouse Ears deserve their own category! We're not sure how Disney manages to churn out so many ears in one year. It seems like we're finding a new pair every day at Disney World, Disneyland, and online. We're not complaining, mind you! We're pretty much elated we can have a pair of new ears for every season of the year. Especially when most of them are so darn sparkly!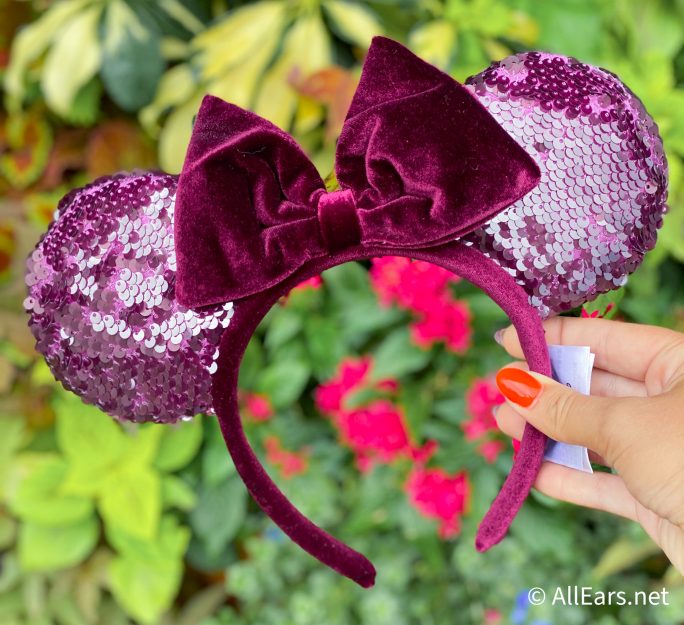 Is the market oversaturated with Minnie Mouse Ears? Maybe. Do we care? Nope! Bring on more ears, Disney!
At-Home Rise of the Resistance Boarding Passes
Rise of the Resistance is one of the most popular attractions in Disney World right now. You must book a virtual boarding pass in order to ride the attraction. Originally, you had to be inside Disney's Hollywood Studios to book a pass. This idea became difficult with the new Park Pass system. Guests would book a reservation at Hollywood Studios and head inside for a chance to ride Rise of the Resistance. If unsuccessful, they would have to return another day and try again.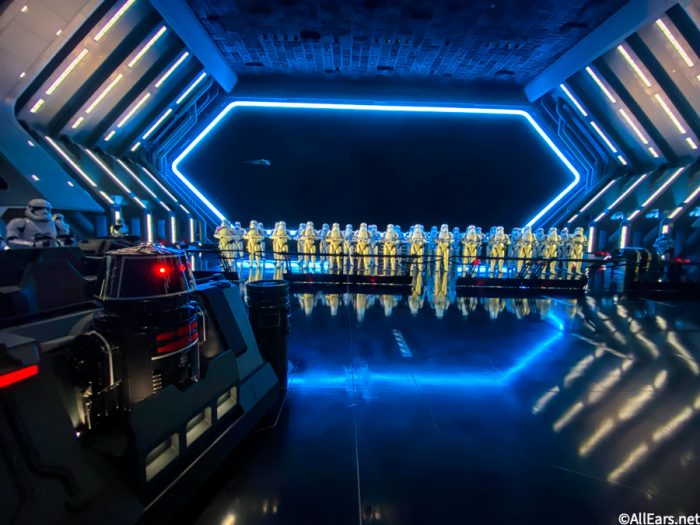 Now, you can book your boarding pass from home! Passes are released at 7AM ET every day, and you can access the system from the My Disney Experience app. You must have a valid theme park ticket and a Park Pass reservation in order to book them. However, if you don't get a boarding pass, you can cancel your Park Pass and try again another day (assuming there's DPP availability!
No, we're not excited about just any walkway. This is THE walkway. It's a walkway that Disney guests and fans have been asking for. This new walkway connects the Grand Floridian to the Magic Kingdom in one straight path. Is the monorail too busy? Buses taking too long? Just take to the new sidewalk and make your way to the Magic Kingdom on foot!
The new walkway makes it way more convenient for Grand Floridian guests to transfer to the Magic Kingdom. It's also easy for Magic Kingdom guests to visit the resort!
This year, Disney's Hollywood Studios opened a brand new attraction featuring Mickey, Minnie, and friends. Coincidentally, this is the first ride starring Mickey and Minnie! The ride uses the new animation style that was inspired by the new Mickey Mouse shorts. The attraction features a trackless ride system, projection mapping, and more advanced technology.
We get a lot of mixed reviews from guests about this ride. The attraction replaced the Great Movie Ride which was a beloved classic for fans of old school Hollywood Studios (a.k.a MGM Grand). The animation has also gotten a lot of beef. Many guests aren't used to the new look given to Mickey, Minnie, and especially Goofy. Overall, many guests love the ride and its fresh take on the dark ride aesthetic. A new attraction with new technology warrants us to list it as one of the best things that have happened at Disney World.
We've been circling the construction zone for Gideon's Bakehouse in Disney Springs like a group of sharks. We're highly anticipating the debut of the cookie and cake shop that's won the hearts of Orlando locals. The bakery serves up some of the most epic treats that will make you want to come back again and again.
The cookies are huge, and the bakery uses amazing flavors like coffee cake cookies covered with pumpkin spice icing. The restaurant was recently listed on the Disney Springs Holiday Treat list. We're hoping this means Gideon's will open before the end of 2020. We'll keep you posted once an official date is announced!
Cast Members Greeting Us on the First Day of Reopening
Fair warning. This one is a little sappy. We attended the parks on both days that Disney World reopened. The Cast Members greeted the first Magic Kingdom guests by lining the streets and waving to everyone who entered. In EPCOT, World Showcase Cast Members held flags and welcomed guests, too. These were really sweet moments that will be remembered by us and many others. Cast Members are what keeps the magic alive, and it warmed our hearts to see them in the parks again.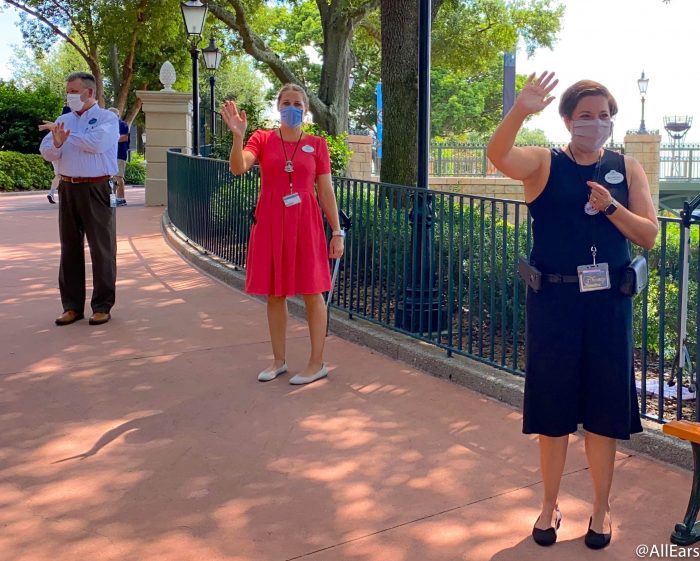 This is just a handful of great moments that we're reflecting on this year. It's been a chaotic and confusing 12 months, but some of the changes, additions, and moments have been memorable. Now, we want to hear from you! Let us know in the comments the best thing that has happened at Disney World during your recent trip or in the past!
Join the AllEars.net Newsletter to stay on top of ALL the breaking Disney News! You'll also get access to AllEars tips, reviews, trivia, and MORE! Click here to Subscribe!