One of the big reasons to stay in a Walt Disney World resort is the direct and easy access to the parks via multiple forms of transportation. Of course, you can take your personal car, your rental car, or a rideshare to all locations throughout Disney World; and all resorts and parks offer Disney's convenient bus service.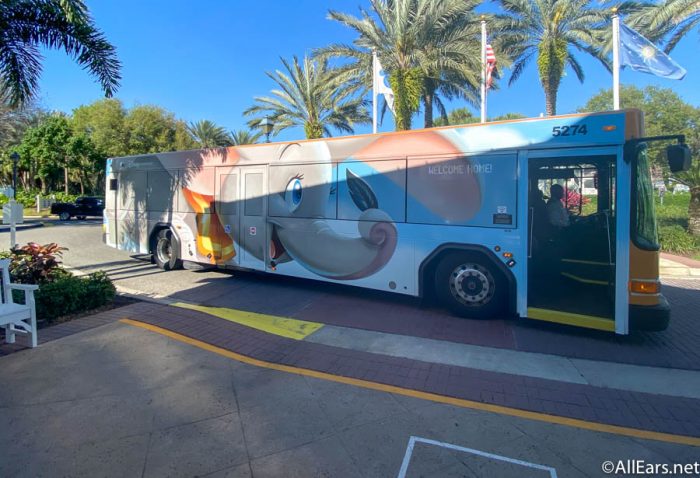 But it's always fun to have different options to get around. That's why you can also find Skyliner (gondola), monorail, and boat transportation at the Disney World parks and many resort hotels. And if you're staying at a Resort with more than one form of transportation, even getting from place to place at Disney World can be a fun adventure!
Here are all the Disney World
Resorts with multiple transportation options!
Art of Animation Resort
Art of Animation Resort celebrates Disney and Pixar's magical and fun-filled movies with scenery that brings classic movies like Lion King, Little Mermaid, Cars, and Finding Nemo to life. This Value Resort is linked to the new Skyliner network of aerial gondolas. These cable cars, often decorated with colorful characters, take guests between Epcot's International Gateway, Hollywood Studios, and multiple resorts.
Beach Club Resort
Part of the BoardWalk area between Epcot and Hollywood Studios, Beach Club Resort offers a wide range of options for getting to the parks. Beach Club Resort is within easy walking distance of both Epcot and Hollywood Studios; the International Gateway entrance to Epcot's World Showcase (by France and the U.K.) is about 10 minutes away, while Hollywood Studios is just under a half hour by foot.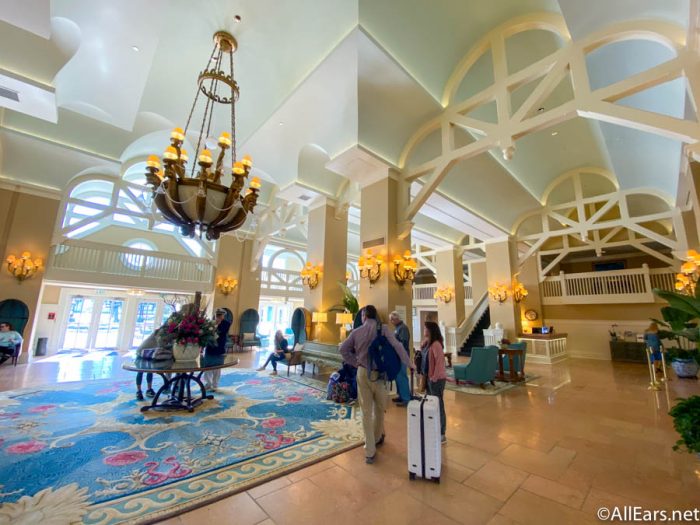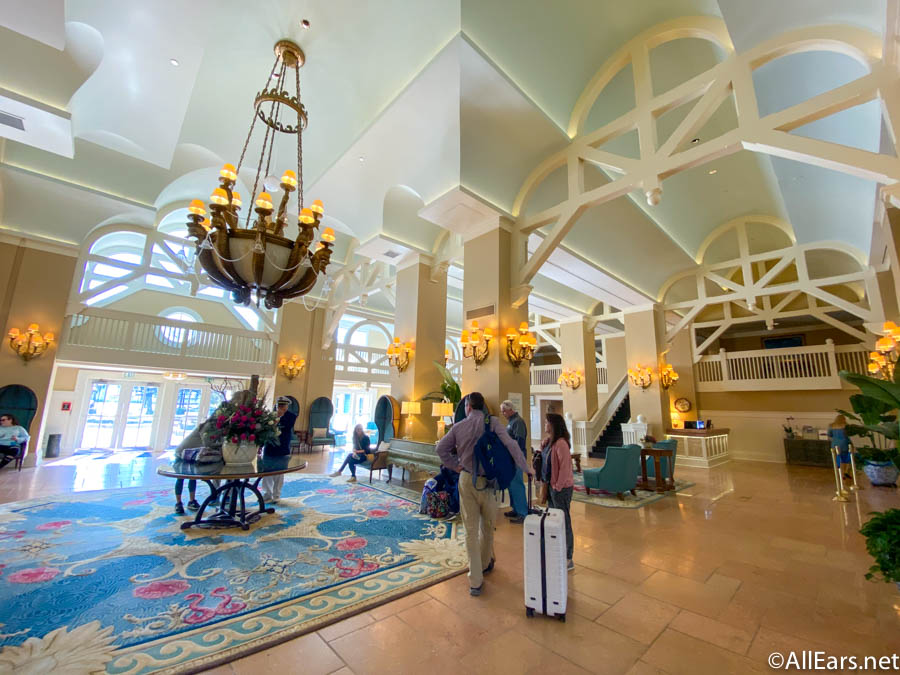 But if you don't want to walk to Hollywood Studios, you have other options, too. You could take the Skyliner from Epcot over to Hollywood Studios (though you'll need to change gondolas at the Caribbean Beach Resort). In addition, you can take water taxis called Friendship Boats between the Boardwalk resorts, Epcot, and Hollywood Studios, enjoying the scenery as you float leisurely along. All this makes the Beach Club ideal if you want plenty of options for visiting the parks.
BoardWalk Inn
Another classic waterfront Epcot area resort, BoardWalk Inn & Villas again has a diverse selection of transportation options. You could easily walk over to Epcot (or to Hollywood Studios, if you don't mind a longer walk), or you could take a Friendship Boat to either park instead. There's also the Skyliner connecting Epcot to Hollywood Studios, too. So whether you want to travel by ground, water, or air, it's all possible at the BoardWalk Inn.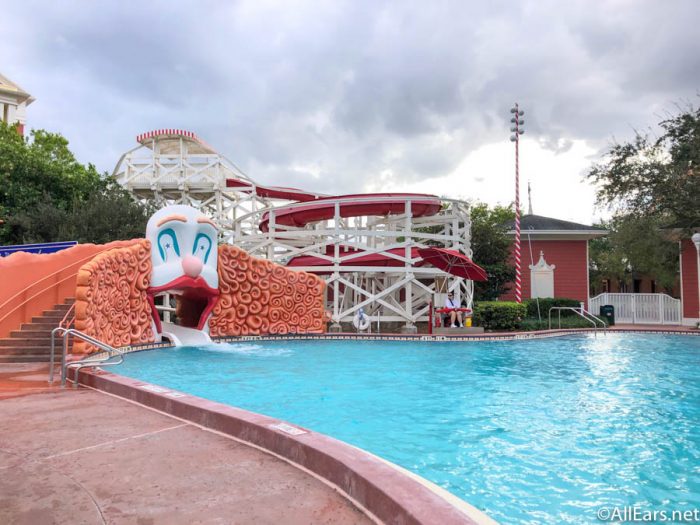 Caribbean Beach
Caribbean Beach Resort is part of the Skyliner system of aerial gondolas and features the Skyliner's hub, where all three Skyliner lines converge for transfers. So whichever Skyliner park you want to visit, you'll have a straight shot through the Skyliner. This makes Caribbean Beach the best resort to access the Skyliner.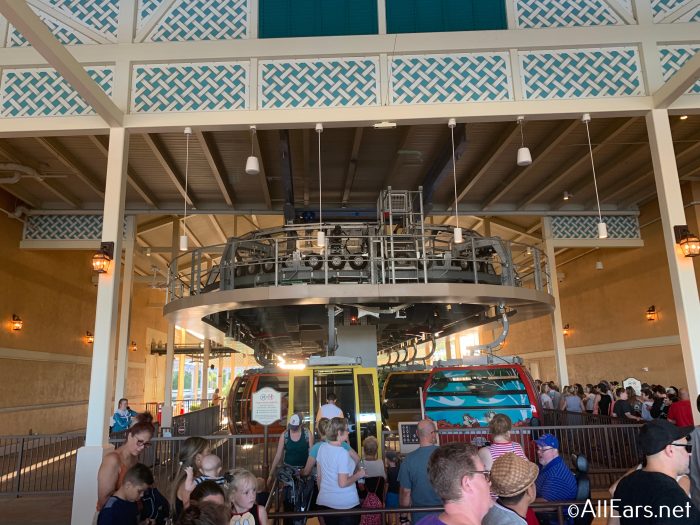 Also note that Caribbean Beach Resort is walking distance to Riviera Resort, where new dining options opened last December and where guests will find another Skyliner station.
Contemporary Resort
One of the two original Disney World resorts, the Contemporary Resort is perhaps the closest resort to the Magic Kingdom, just a single stop away on the Resort Monorail. What's more, if you take the monorail to the Transportation and Ticket Center, you can switch out to another monorail headed for Epcot's main gate. If you're up for a 15 to 20-minute walk, you can even reach the Magic Kingdom on foot via a direct path between the Park and the Resort. Also, two separate boat launches at the Contemporary Resort take guests to and from Fort Wilderness and Wilderness Lodge.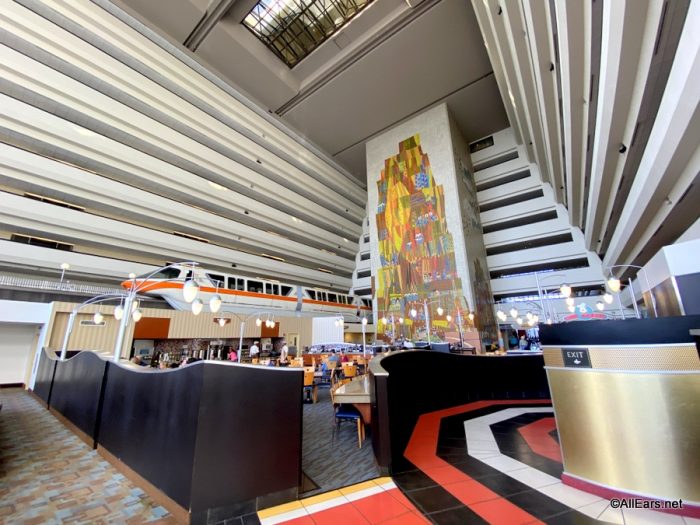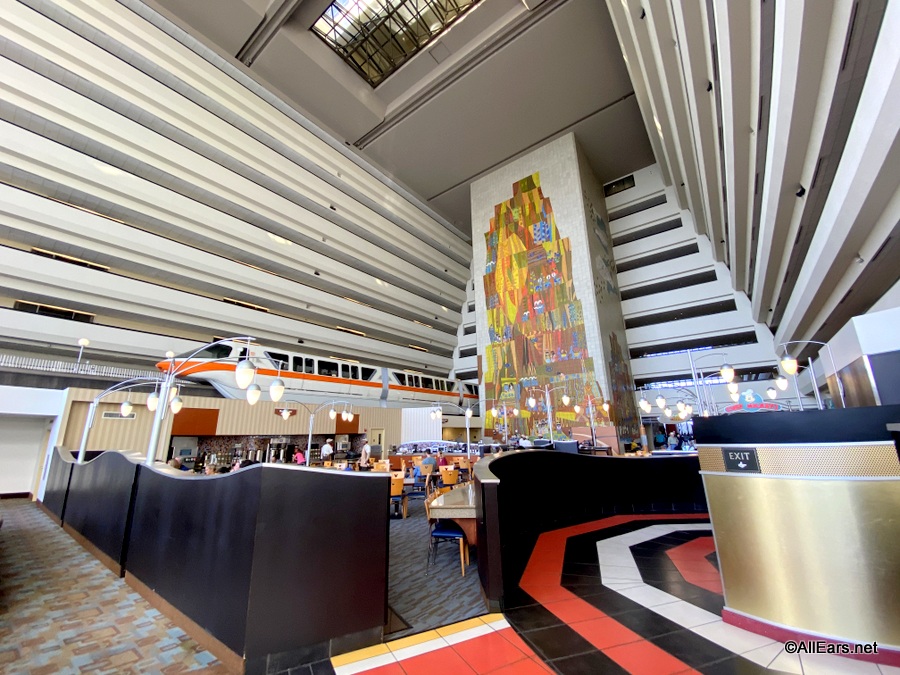 Dolphin Hotel
Located at the far end of the Boardwalk, the Dolphin Hotel is farther away from Epcot than other Boardwalk resorts, taking about 20 minutes to reach Epcot or Hollywood Studios on foot. That said, you can still easily reach Epcot and Hollywood Studios by Friendship Boat. The Dolphin is also walking distance to the Skyliner stations at International Gateway and Hollywood Studios. Also, Fantasia Mini Golf is right next to the hotel, taking fewer than five minutes to reach by foot. dances of Fantasia come alive at the Fantasia Mini Golf Course.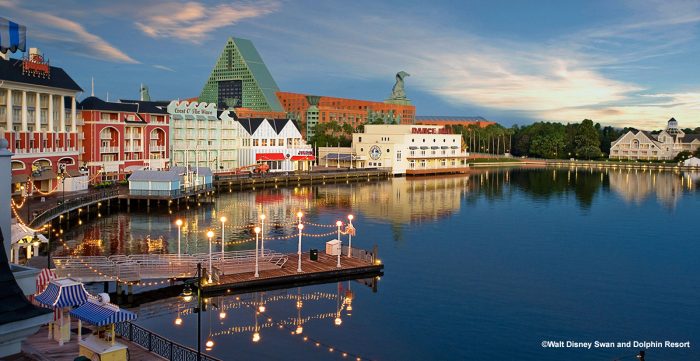 Fort Wilderness Resort & Campground
Fort Wilderness' cabins and campsites let you feel like you're roughing it out in the wild, but don't let that make you think you're isolated from the rest of Disney World. Boats regularly take guests between Fort Wilderness and Magic Kingdom; trips usually take about 13 minutes, and a boat arrives at the resort every 10-20 minutes. The boat ride offers scenic views of Seven Seas Lagoon, passing by closed attractions such as Discovery Island and River Country Water Park. Boats also connect the Resort to the Contemporary Resort. And you can walk from Fort Wilderness to Wilderness Lodge, too.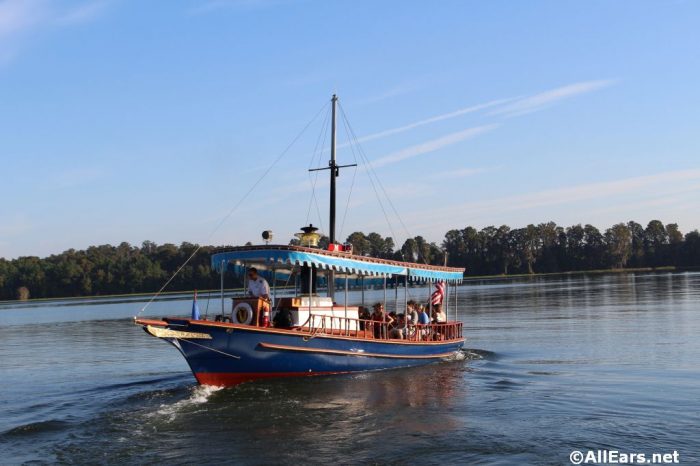 Grand Floridian Resort and Spa
The Victorian-style Grand Floridian Resort is connected to Magic Kingdom via the Resort Monorail, giving you multiple ways to reach the park as well as the Contemporary Resort and Polynesian Village Resort. You can also reach Epcot by changing monorails at the Transportation and Ticket Center. In addition, you can take a boat from the Grand Floridian to Magic Kingdom and back, with a stop at the Polynesian Village along the way. And in the future, a walkway from Grand Floridian to Magic Kingdom will make the park walkable distance, too. These options make the resort a great place to stay if you want quick access to the Magic Kingdom and Epcot.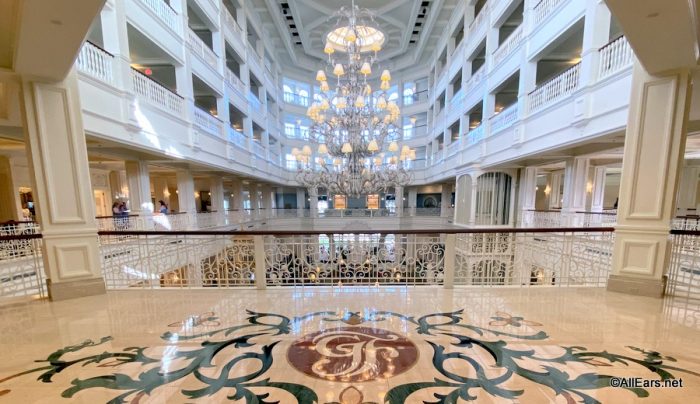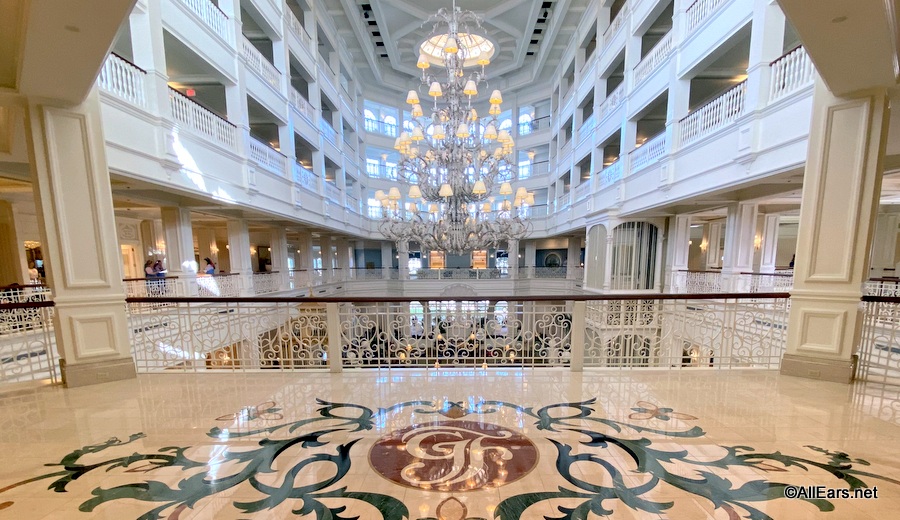 Old Key West
While Old Key West only offers the usual bus and car transportation options to the Disney parks, it does offer an alternate way to reach Disney Springs, a fun-filled shopping and entertainment center at Disney World. Sassagoula Water taxis can take you to and from Old Key West and Disney Springs, as well as to other resorts such as Port Orleans and Saratoga Springs. So if you plan to shop until you drop at Disney Springs or check out the area's awesome dining and entertainment, Old Key West makes it easy to get right to the shopping.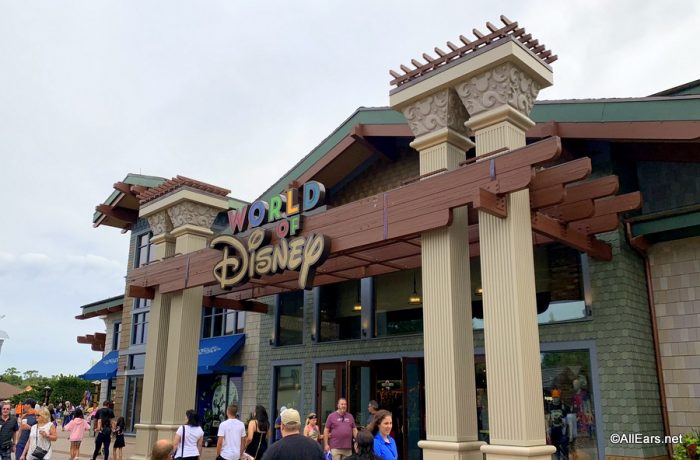 Polynesian Village Resort
The South Pacific-themed Polynesian Village Resort provides guests with both an amazing tropical experience and great access to Magic Kingdom. The resort is connected by the Resort Monorail to the Magic Kingdom as well as to the Contemporary and Grand Floridian Resorts and the Transportation and Ticket Center (which in turn has a monorail to Epcot). The TTC is also walkable via a path connecting it to the Polynesian. Plus, water taxis run between the Magic Kingdom, the Polynesian Resort, and the Grand Floridian.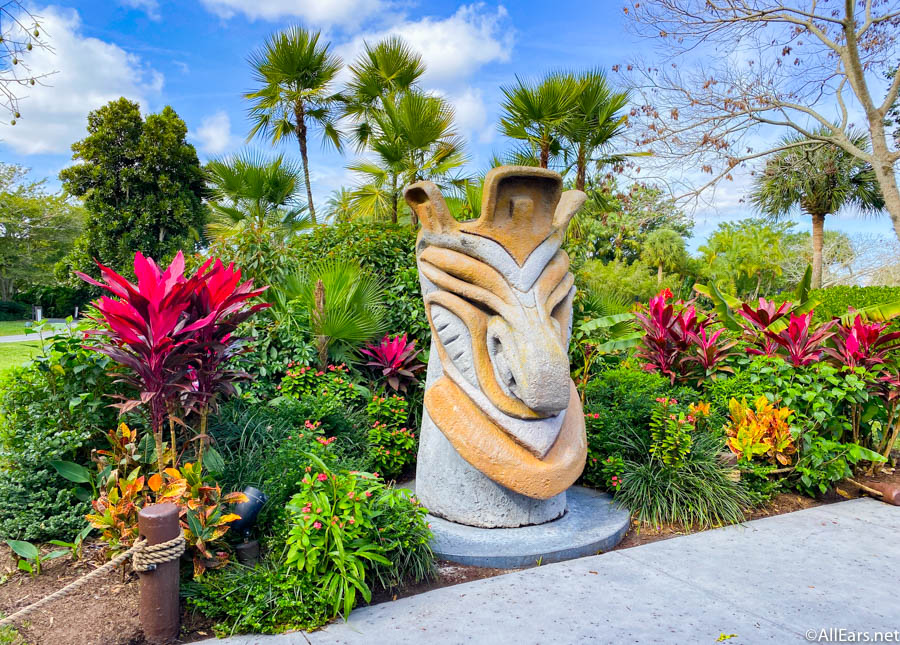 Pop Century Resort
Celebrating the diverse and ever-changing fads in the second half of the 20th Century, Pop Century Resort is linked up to the Skyliner gondolas. That makes it a great pick if you want to visit Epcot or Hollywood Studios, which are both connected to the Skyliner network. You can also walk easily between Pop Century and Art of Animation, so if you're looking for a little change of scenery, you can check out the fabulous decor there or grab a bite to eat.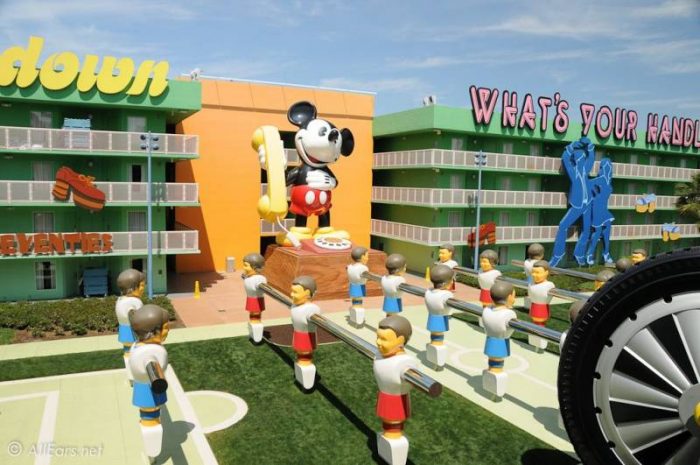 Port Orleans Resort — Riverside & French Quarter
Port Orleans Resort – both the Riverside and French Quarter sections – provides Sassagoula ferryboat access to Disney Springs. This is great if you plan to do lots of shopping or dining over at Disney Springs. Also, though it's not technically a transportation option, you can take a 25-minute ride in a hand-drawn carriage from Riverside, traveling alongside the Sassagoula River.
Riviera Resort
Reflecting Mediterranean and European architecture and style, Riviera Resort connects to Epcot and Hollywood Studios through the Skyliner station located right at the resort. You'll have a swell time riding the gondolas. You can also walk from Riviera Resort to Caribbean Beach Resort.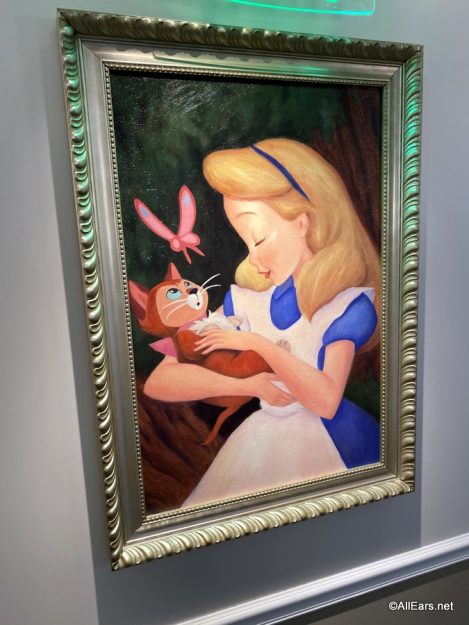 Saratoga Springs Resort & Spa
Connected to Disney Springs via Sassagoula Water Taxis, Saratoga Springs Resort and Spa takes its name from the historic 1800s Saratoga Springs retreat in New York. It just takes a short boat ride to reach Disney Springs, where you'll find tons of cool souvenirs, foods, and more. In addition, the resort grounds include Disney's Lake Buena Vista Golf Course, which has hosted the LPGA and PGA Tours as well USGA events. With 18 challenging holes, golfers will love to test their skills at the course.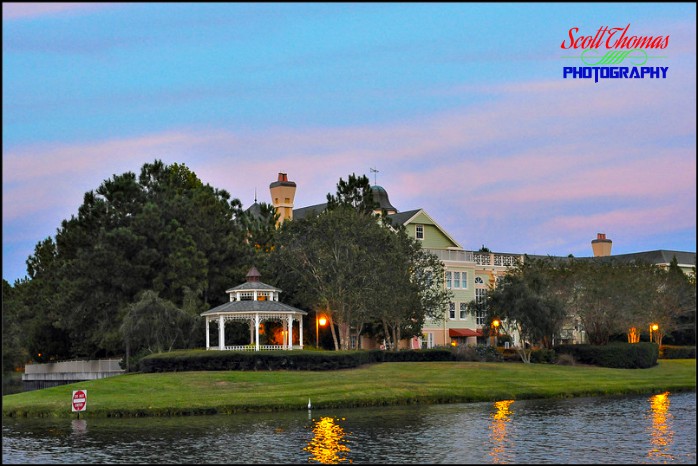 Swan Hotel
Like its sister hotel the Dolphin, the Swan Hotel isn't the closest to Epcot and Hollywood Studios on foot, but it still has Friendship Boats you can take to both parks. Similarly, you can easily walk to the nearby Fantasia Mini Golf course in only a couple of minutes.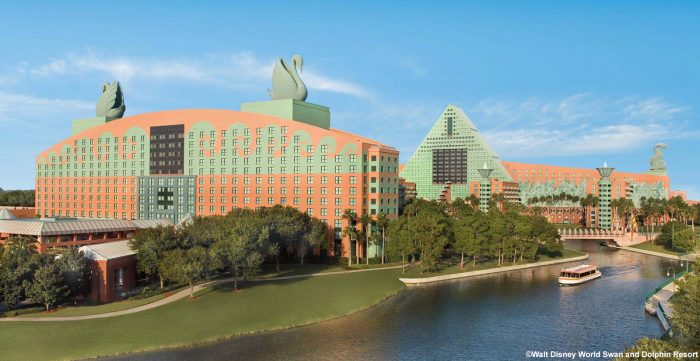 Wilderness Lodge
Out in the woods, Wilderness Lodge nonetheless links to the Magic Kingdom through a boat cruiser that takes about 8 minutes one way; wait time for a boat to arrive is usually 8-12 minutes. Also, two boat launches take you between Wilderness Lodge, Fort Wilderness, and the Contemporary Resort. This lets you feel like you are isolated in the wild while still having quick and easy access to Disney attractions.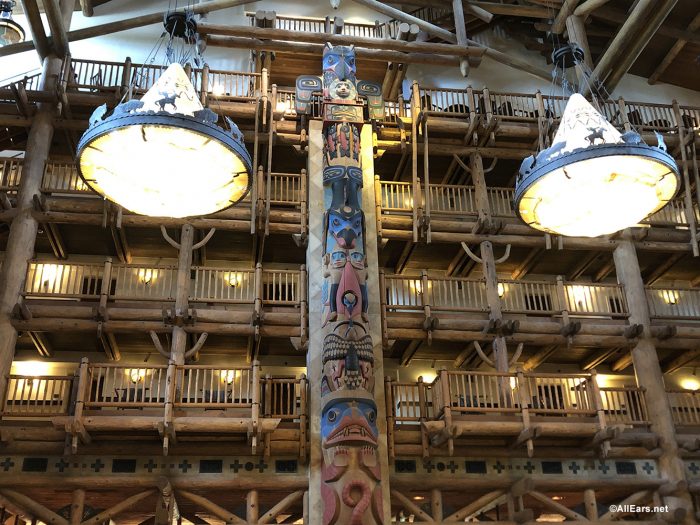 Yacht Club
Situated on the Boardwalk, the waterfront Yacht Club is aptly designed to resemble a classic New England yacht club. Like its adjacent sister resort the Beach Club, the Yacht Club offers multiple ways to reach Epcot and Hollywood Studios, including walking, the Skyliner (via Epcot), and water taxis. And since it is part of the Boardwalk area, you can easily walk over and enjoy the nightly entertainment, dining, and other activities at the Boardwalk.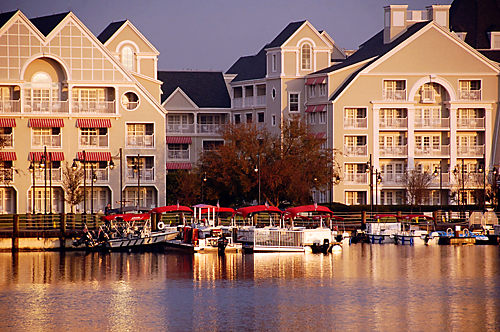 There are many different ways to get around Walt Disney World, and Resort hotels offer some great options. Next time you're booking a resort at Disney World, consider the transportation options and which ones will best fit with your plans for the vacation.
What form of transportation do you prefer at Walt Disney World? Feel free to comment below. 
Join the AllEars.net Newsletter to stay on top of ALL the breaking Disney News! You'll also get access to AllEars tips, reviews, trivia, and MORE! Click here to Subscribe!