We've taken a look at the best FastPass+ choices for groups at Magic Kingdom, Animal Kingdom, and Hollywood Studios. Now, it's Epcot's turn!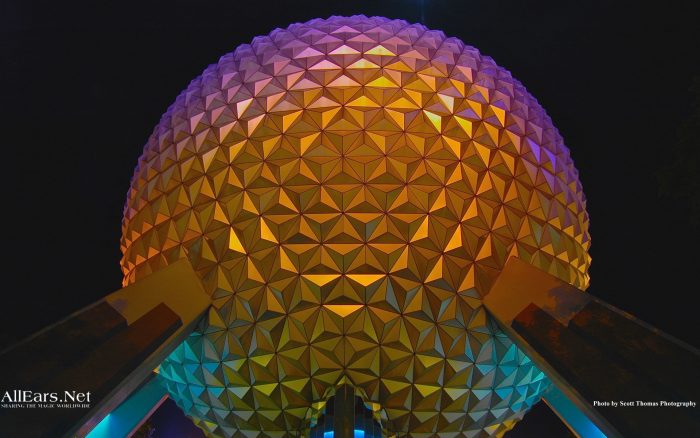 Epcot has eleven FastPass+ attractions, and just like Animal Kingdom and Hollywood Studios they are split into Tier 1 and Tier 2 attractions. You can select one FP from Tier 1 and two from Tier 2.
Here are our premier picks for your FastPass+ at Epcot — organized by group!

Ideal Epcot FastPass+ Picks for….
FAMILIES WITH SMALL CHILDREN:
In this scenario, we're looking at the best choices for families with little ones who don't meet height requirements for thrill rides.
Tier 1: Frozen Ever After
Let's be honest, your kids are probably Elsa, Anna, and Olaf obsessed (or about to be, thanks Frozen II!). And even if they aren't, this attraction is incredible!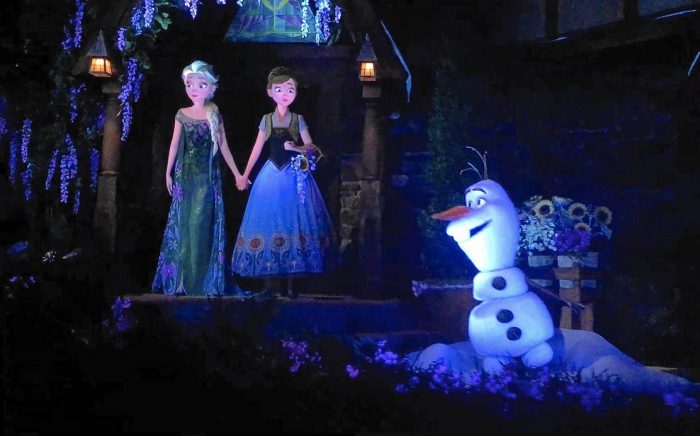 Honestly, we love this attraction no matter who you are. The animatronics are amazing, the soundtrack is delightful, and kids of all ages will enjoy a boat ride! This is arguably the most popular attraction in Epcot, and we presume this will only become more true when Frozen II comes out!
Tier 2: The Seas with Nemo and Friends (or Turtle Talk with Crush)
Get ready to hang 10, bruhs. It's time to go under The Seas with Crush, Nemo, Dory, and the gang!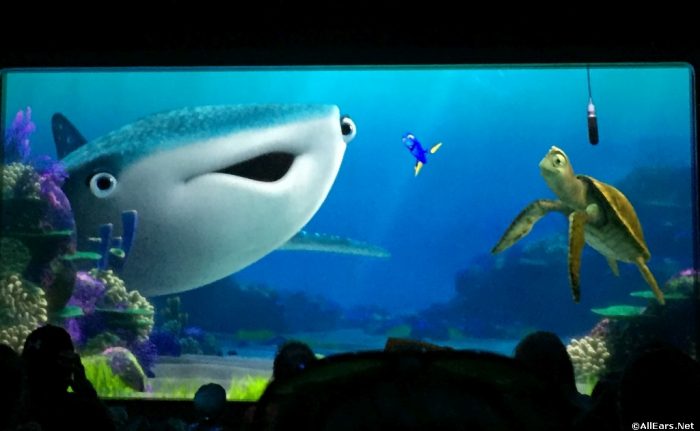 Your kids will love it the Seas with Nemo and Friends — from riding in a Clammobile to seeing the REAL fish and sea life at the end of the attraction. However, this one doesn't usually garner a long wait, so if you arrive and the line is short, we recommend swapping the FastPass for Turtle Talk with Crush, the interactive talk show with everyone's favorite turtle!
Tier 2: Spaceship Earth
Your kids may not have the faintest idea what this ride is about, but we can assume they will enjoy looking at the animatronics and riding through the "Big Golf ball!"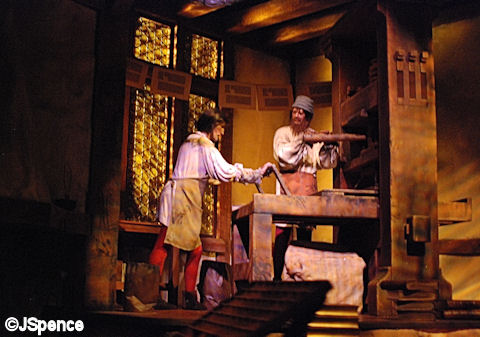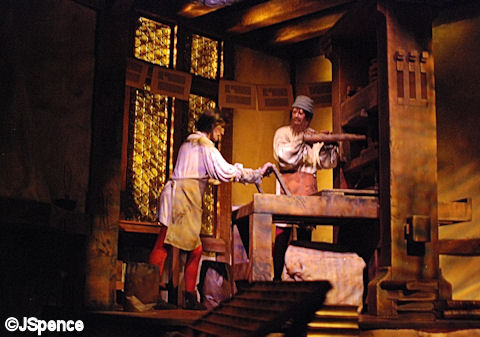 Spaceship Earth often racks up a decent wait because it's the first thing you see when you walk into the park, and therefore people naturally hop in line. And even though your kids won't see familiar faces like Mickey or Woody (though we will be VERY impressed if your kids recognize Michelangelo and Socrates), we still think they will enjoy seeing the figures and the ride itself.
FAMILIES WHO DIG THRILL RIDES:
In this case, everyone in the family is taller than 40 inches. This is a great set up for teens, as they can sometimes be over the "little kid rides" and ready for something a bit more intense.
Tier 1: Test Track
Do you feel the need… the need for speed?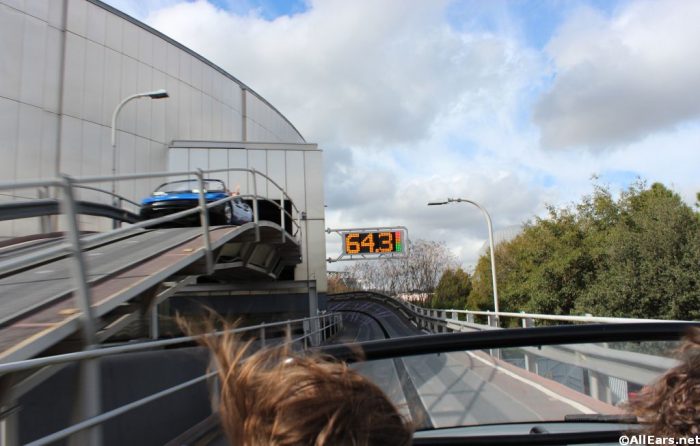 If so, you need to ride Test Track! It's the fastest ride in Walt Disney World and puts you onto the Sim Track to test out a new car — that YOU designed!
Tier 2: Mission Space
"When you hear the words, 'Go for launch,' you'll definitely want to hang on." Mission: Space is quite possibly the most realistic and insane thrill ride in Walt Disney World. It simulates being blasted off into space — in fact, it took over five years to develop the technology for the attraction.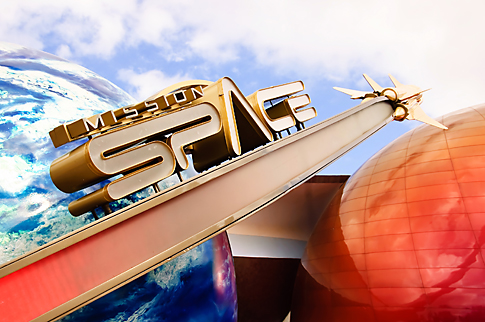 There are now two sides to Mission: Space — Green and Orange. Green is less intense, so we recommend riding that one first, and if you enjoy it, kick it up a notch and go Orange. Either way, don't eat before this one.
Tier 2: Spaceship Earth
Yes, we know this isn't a thrill ride. But there aren't actually any other thrill rides in Epcot, and this is the attraction in Tier 2 that's likely to have the longest wait. And the point of getting FastPass is to beat the waits, right? We assume you're going to want to ride Spaceship Earth because it's iconic and all, but really, use your third FastPass on anything in Tier 2 that floats your boat (sometimes literally!).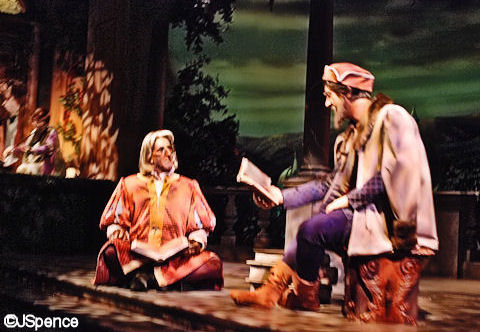 You can't get another attraction in Tier 1 at Epcot until you use your initial three FastPasses. And while there aren't any more THRILL rides, Soarin' is another fabulous Tier 1 attraction that we highly recommend grabbing a FastPass for once your first three scheduled FastPasses are cleared. Learn more about going FastPass happy in the video below.
OUR PERFECT Epcot FP+ DAY:
This is our list of a little of this, a little of that, a little something for everyone —  one perfect day in Epcot. This is great if you have a mix of different ages and interests in your group!
Tier 1: Soarin'
Soarin' Around the World is one the whole gang (as long as they're tall enough) can enjoy. It's thrilling and exciting for older kids but not too scary or rough for little kids or folks who don't want to throw their backs out.
Prepare to fly above the Great Wall of China, Sydney Harbor, the Taj Mahal, the Pyramids of Giza, and more!
Tier 2: Spaceship Earth
Wow, this again?!
YES THIS AGAIN. Spaceship Earth is iconic. And like we've said, it's likely to have the longest line of the attractions in Tier 2, so you should snag a FastPass if you want to ride.
Tier 2: Epcot Forever
What can we say? We love a nighttime spectacular! And we really love reserved viewing for a nighttime spectacular.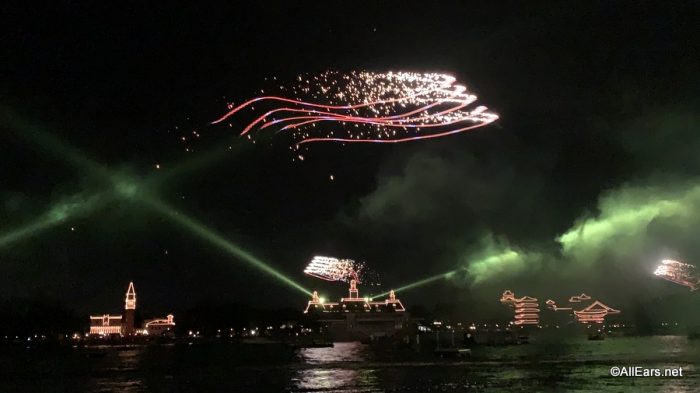 The new show at Epcot is an 80's and Epcot fan's dream! The soundtrack is comprised of throwback and current park hits — like "Veggie Veggie Fruit Fruit," "Horizons," "Soarin'," and "America Spread Your Golden Wings." Lots of folks are clambering to see the new show, so by getting a FastPass you eat around the world leisurely knowing you've got a spot for viewing!
What are your perfect FastPass picks in Epcot? Let us know in the comments!
Check out these posts for more trip-planning advice:
Be sure to follow @allearsnet on Instagram and Twitter!