If there's one thing that Disney World is excellent at…it's theming!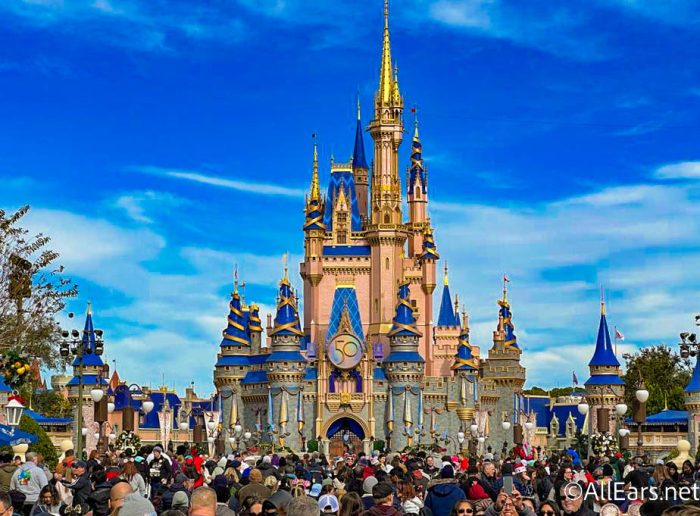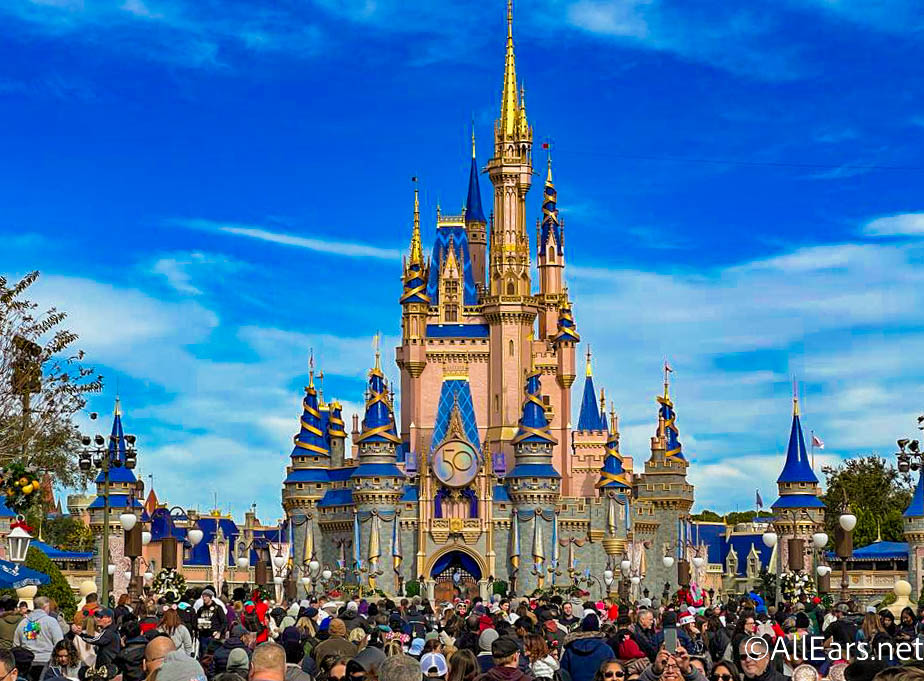 As you walk through the parks, you feel like you're transported to new lands and places through the incredible theming. And when you board a ride, it can feel SO realistic that it's easy to get caught up in flying on the back of a banshee or escaping the First Order. Part of the way that Disney makes that ride experience great is through immersive pre-shows. And today, we're taking on the very difficult task of ranking every pre-show in Disney World!
Not every ride or show has a pre-show in Disney World. In fact, currently, there are only 17 pre-shows across the four parks. Some of them are pretty iconic and get quoted all the time, so it was seriously challenging to choose a winner!
17. Monsters, Inc Laugh Floor
Sadly, one attraction has to be last on our list, and unfortunately, it's Monsters, Inc Laugh Floor. The pre-show is cute and has a couple of funny jokes, but it just doesn't stand out or have the nostalgia that many others on this list have.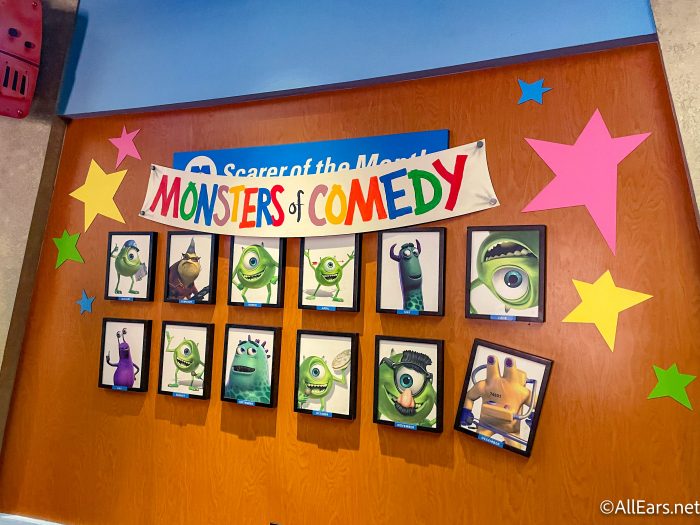 The pre-show is also basically just there to keep you entertained while the show runs in the theater, so it feels excessively long if you've seen it more than once.
16. Walt Disney's Enchanted Tiki Room
We just want you to know that it pains us to rank a classic Disney attraction so low on any list, but it had to be done. Walt Disney's Enchanted Tiki Room has a fun little pre-show outside of the theater, but it doesn't really enhance the experience overall.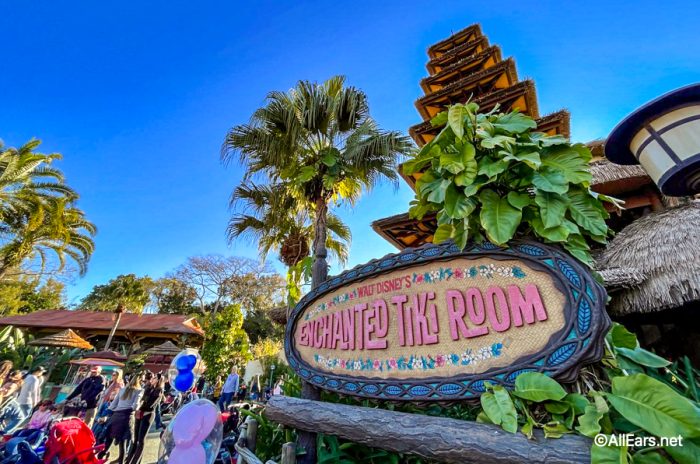 It's mostly just there to keep you entertained while you wait, and like Monsters, Inc Laugh Floor's pre-show, it can feel kinda long if you've seen it before.
15. Mission: SPACE
The Mission: SPACE pre-show is actually pretty cool if you can avoid the stress caused by the seven different safety warnings Disney gives throughout. If you're riding the Orange Mission side of the ride, prepare to be bombarded with reminders that this ride is INTENSE.
But other than that, you get assigned your tasks for the ride and you get an explanation of the mission — it's straightforward and it sets up the story. It does exactly what a pre-show needs to do!
14. Rock 'n' Roller Coaster
The Rock 'n' Roller Coaster pre-show can be pretty fun if you're a die-hard Aerosmith fan, but other than that, it's on the cheesy side. We find the acting to be a little bit corny and it's typically a little awkward when Disney makes the Cast Member interact with the pre-show.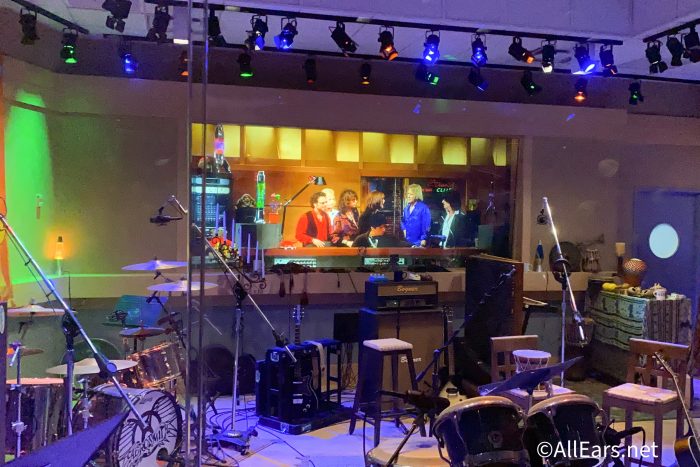 But hey, at least we get those backstage passes!
13. Star Tours
Even though Star Tours isn't the most popular ride out there, it has a seriously underrated pre-show. The safety briefing features all kinds of nods that Star Wars fans will appreciate, and there are a few jokes sprinkled throughout.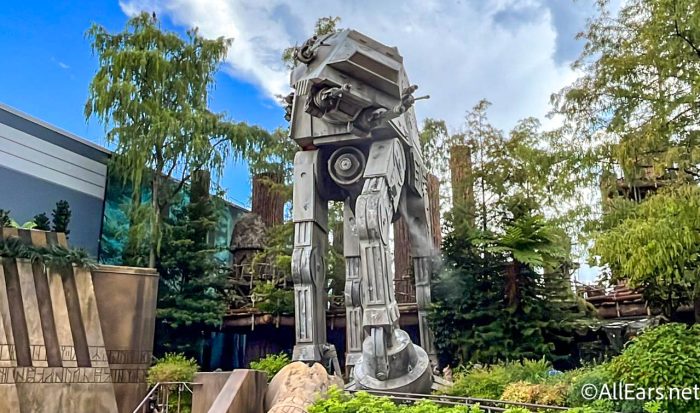 In the end, though, it's not iconic enough to make it further up the list. But we'll gladly watch it and be entertained for a few minutes while we wait to board!
12. Muppet*Vision 3D
If we ranked The Muppets at #12, then you know that this list is full of some AWESOME pre-shows. This show-before-the-show is precious and funny and makes us laugh out loud every time.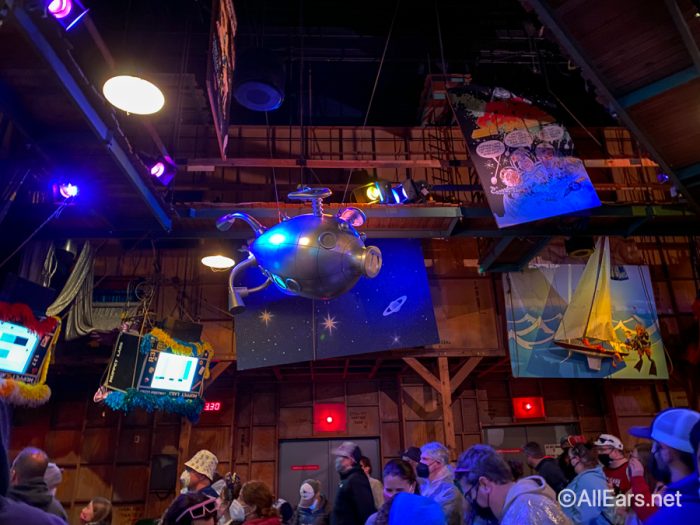 Plus, this show features cameos from many fan-favorite Muppets, and you know we're suckers for The Muppets in any fashion.
11. Millennium Falcon: Smugglers Run
Some of the pre-shows that made it toward the top of this list earned their spot due to some awesome tech. While the Millennium Falcon: Smugglers Run pre-show isn't particularly iconic, there is one thing that's special about it — the animatronic.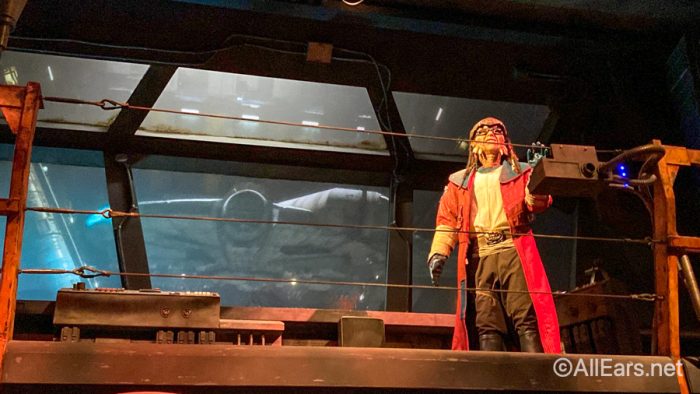 The animatronic version of Hondo Ohnaka (when he's working!) is incredibly realistic. It moves like a real person would and is perfectly synced with facial expressions and sounds. On top of that, this pre-show marks the moment when you make your way to the Falcon…and that's just cool!
10. DINOSAUR
When you think about Disney World's most quotable pre-shows, DINOSAUR probably comes to mind! During this show, you're introduced to Dr. Grant Seeker and you learn the reason why you're about to be transported back in time to the Cretaceous period. It's essential to the plot of the ride.
Plus, the show ends with the question, "What could go wrong?" and that's probably the most cliche theme park pre-show-ism out there. We love it!
9. The Twilight Zone Tower of Terror
There's just something about the Tower of Terror pre-show that really sets the mood for the ride. The show features the Twilight Zone theme to really give off that eerie vibe, and of course, you get the creepy backstory of the Hollywood Tower Hotel.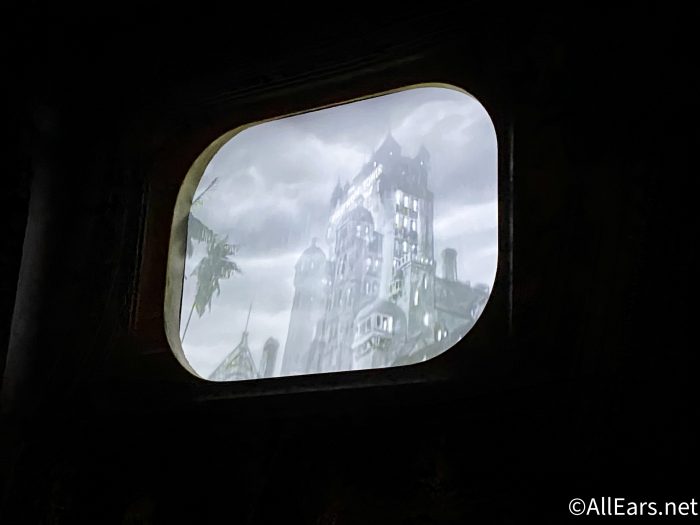 If you're a fan of the TV show, this pre-show has some great nods and references, so don't miss it!
8. Avatar Flight of Passage
Are you ready to…uhh, fly? If you understood that reference, then you probably get why Avatar Flight of Passage made it so high on this list. The two pre-shows are kinda fun and dorky, but they also do a pretty good job of immersing you in the story.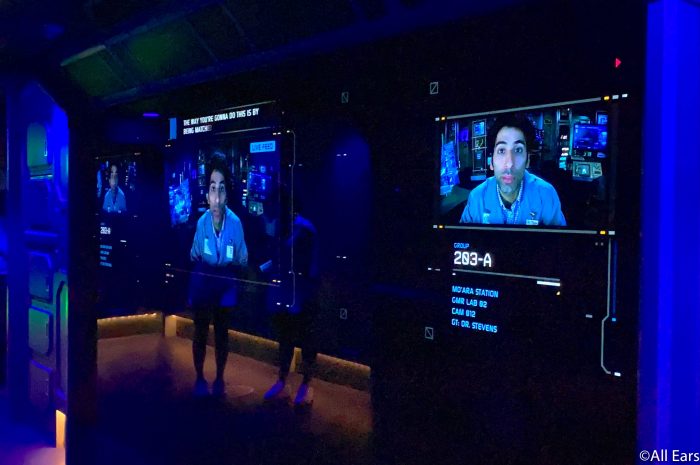 Without the pre-shows, you don't realize why you're stepping into a simulator or know the importance of riding on a banshee. They're very effective world-building tools and when the ride first opened, they had some pretty cool tech!
7. Soarin'
If you don't get HYPED to have Patrick Warburton welcome you to Soarin', are you even a Disney fan?! This pre-show, although short, is filled with some great quotable moments.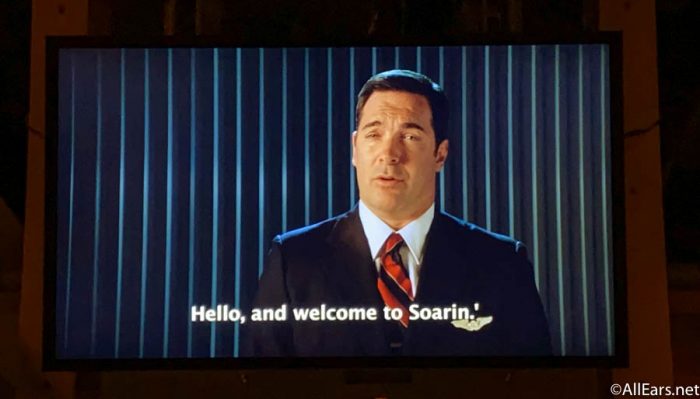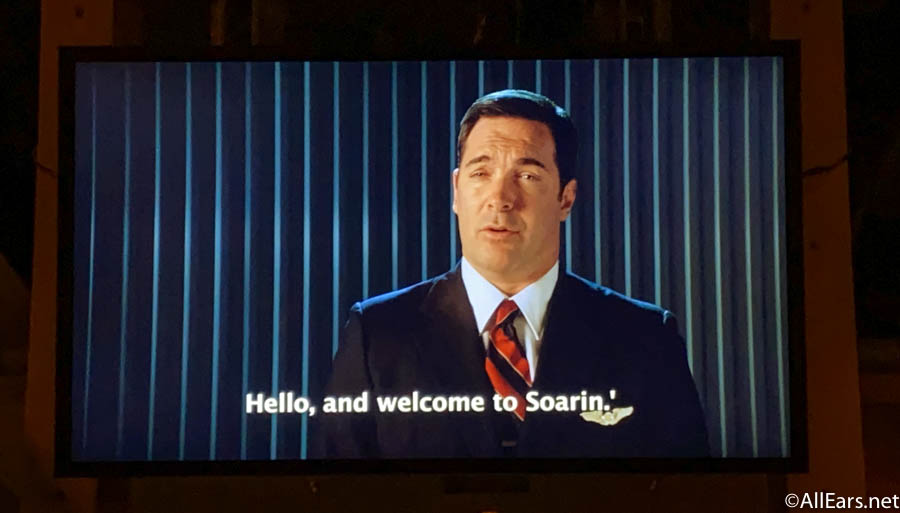 Pretty much everybody likes this pre-show — it's just a great example of a charming Disney classic. And can you really "have a great flight" if Patrick doesn't wish it for you?
6. Test Track
What might be even better than a charming, quotable pre-show? An interactive one! Perhaps the best part about riding Test Track is that you get to design your own vehicle to compete with other riders in your car. And you can customize it in a LOT of ways!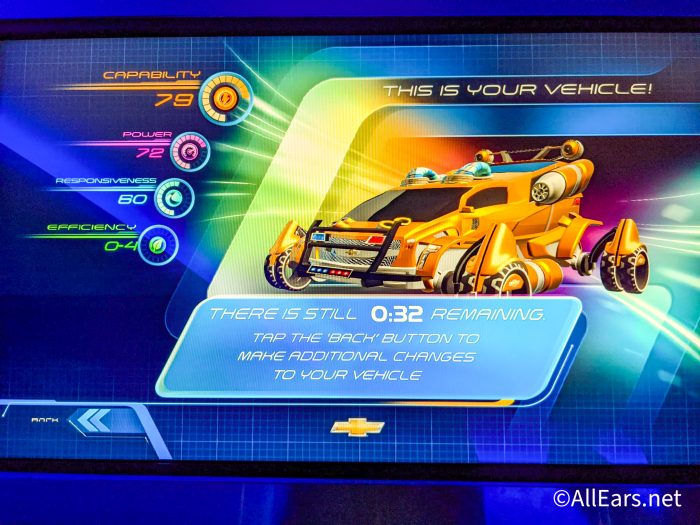 You're only given a few minutes to put together your dream car, but that somehow makes it even more fun, with the clock ticking down ominously. And then you get to go on a ride AND try and beat your family and friends!
5. Mickey & Minnie's Runaway Railway
Now we've made it to the top five, and the thing that is running this list is "wow" factor! Mickey & Minnie's Runaway Railway has an absolutely adorable pre-show featuring a Mickey Mouse short that you can't see anywhere else. But on top of that, you get to step INTO the cartoon.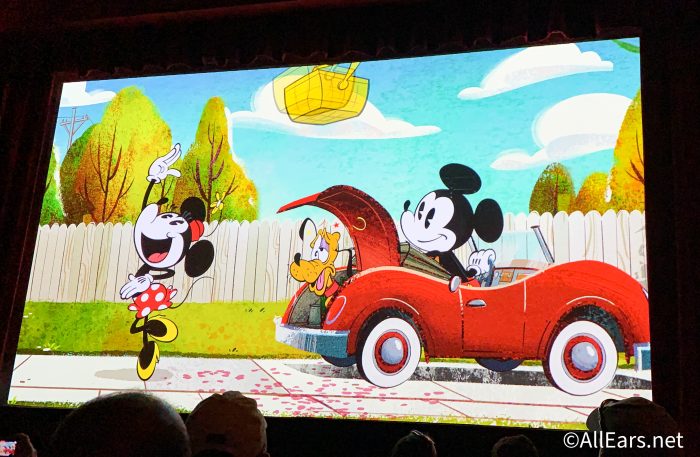 Not only is the screen explosion effect kinda mind-boggling, but the switch from the theme of the Chinese Theater to the inside of the cartoon world is so well thought out that it's impressive. Good job Imagineers!
4. TRON Lightcycle / Run
The number four spot goes to Disney World's newest pre-show — the one for TRON Lightcycle / Run! After you're transported into the Grid, you head inside the ride building down a cramped hallway into a surprisingly small room. The whole thing is shrouded in mystery.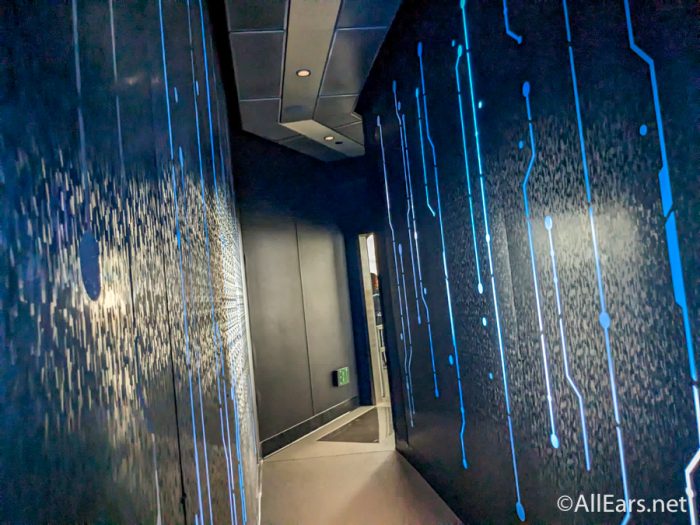 You think you're about to watch a regular pre-show and then BAM the screen changes to glass before your eyes and you get to watch the lightcycle launch of the riders in front of you. The first time we saw it we definitely gasped out loud.
3. Rise of the Resistance
Of COURSE, we had to mention Star Wars: Rise of the Resistance near the top of our list! This attraction has such a seamless blend of the pre-show elements and the ride itself that it's almost hard to tell where the pre-show stops.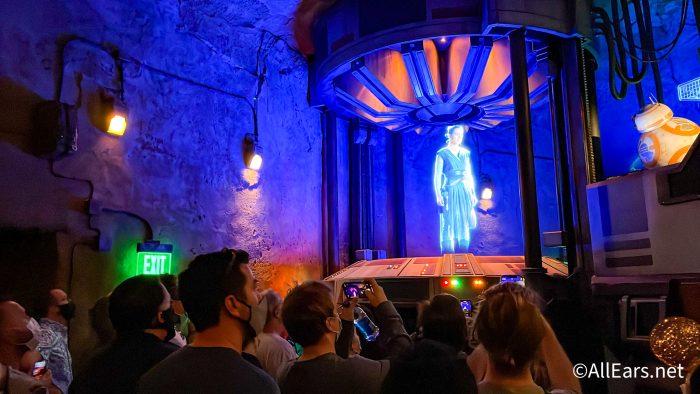 But the BB-8 animatronic and Rey holoprojection are SUPER impressive and just really help kick off the immersion in the story of the whole experience. Never a dull moment in the Resistance!
2. Guardians of the Galaxy: Cosmic Rewind
Our second-place pick could've very well been in first if it weren't for one more iconic ride. The Guardians of the Galaxy: Cosmic Rewind pre-show not only features Terry Crews and Glenn Close, but the second pre-show room's teleportation chamber never fails to impress the crowd.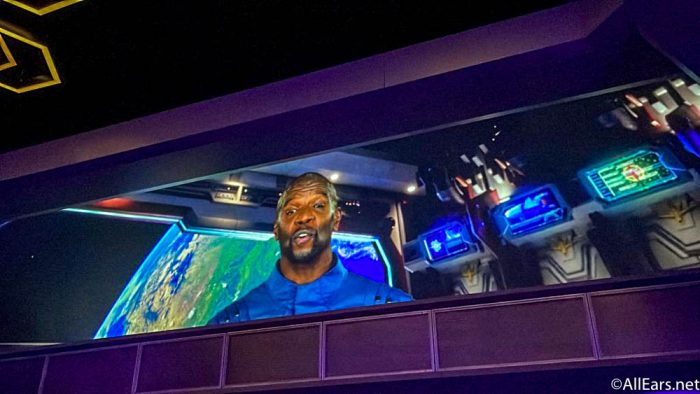 On top of that, you've got some hilarious commentary from the Guardians themselves and some cool tech, so what's not to love?!
1. Haunted Mansion
And finally, our winner is none other than THE Haunted Mansion! This ride has been around at Magic Kingdom since the very beginning, and the pre-show is the king of all theme park pre-shows. I mean, it's a stretching ROOM!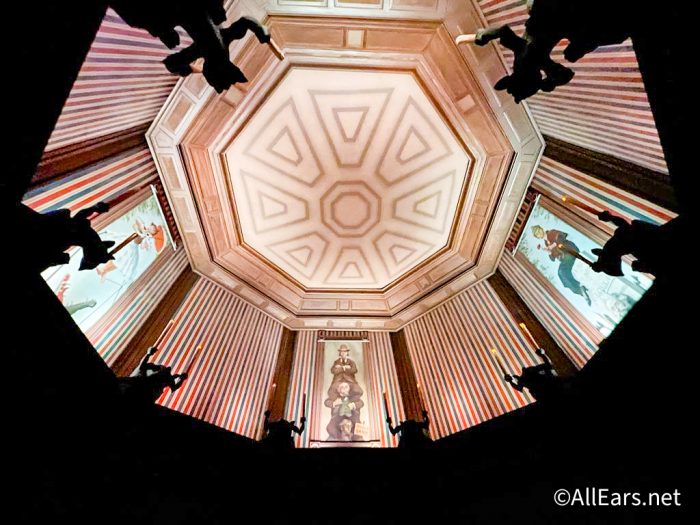 Even though it's not the most technologically advanced and it may not have the same "wow" that others do — it's the pre-show that started it all. And for that, it deserves first prize!
So there you have it — our definitive ranking of the Disney World pre-shows. Which one is your favorite?
Make sure to stay tuned to AllEars for the latest Disney news as well as all the tips you need for your vacation.
Which pre-show is your favorite? Tell us in the comments!