One of the biggest decisions you'll face when planning your upcoming Disney World trip is how to get to the parks. Are you going to pack up everyone into a car and make the trek down to the parks? Or is that trek just a little too long and you'll opt to fly instead?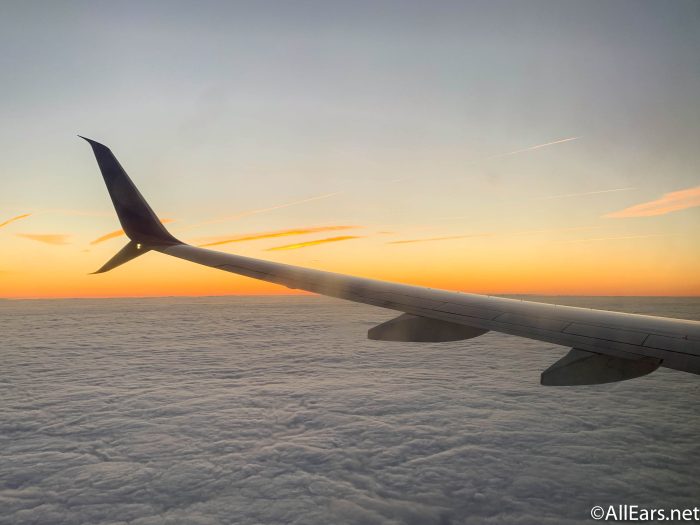 If you do choose to fly, the next decision will be which airline to book. To help you make the best choice possible, we've narrowed down the BEST airlines to fly to Disney World! We asked our readers on Facebook which airline has been the best from their personal experiences, and hundreds of Disney fans responded.
There was one airline that majorly stood out in the responses to our question of which airline is the BEST to fly to Disney World: Southwest.
Southwest Airlines
A LOT of our readers prefer to use Southwest Airlines to get to Disney World. One of the biggest reasons that several readers cited was the airline's policy that two checked bags fly free with every passenger. If you're planning to buy a lot of souvenirs at Disney World, that extra room in the luggage could come in handy!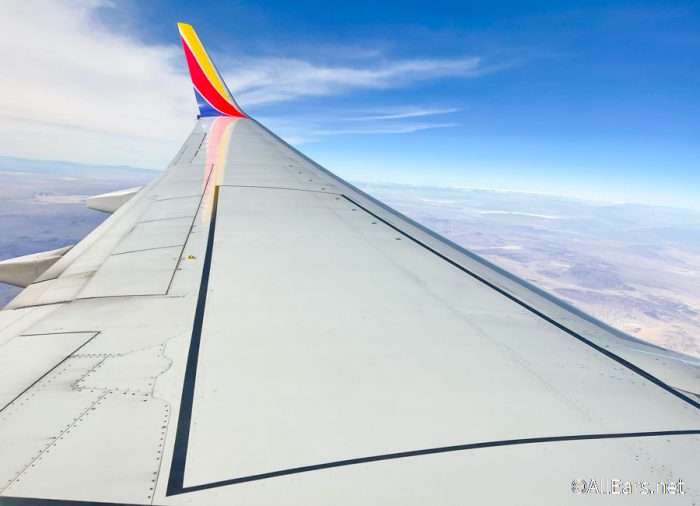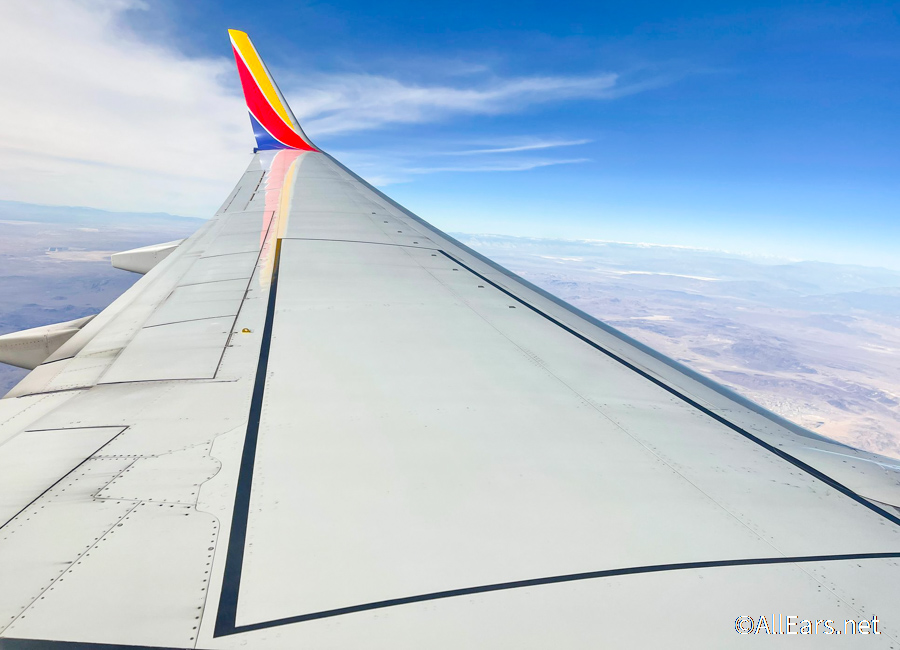 Several people said they've found more nonstop, direct flights to Orlando through Southwest than through any other airline.
One problem that a reader pointed out is that Southwest does not use seating assignments. You're given a boarding group when you check in, but other than that it's free seating. So if you don't check in early enough, your family might have to split up and take all the leftover middle seats.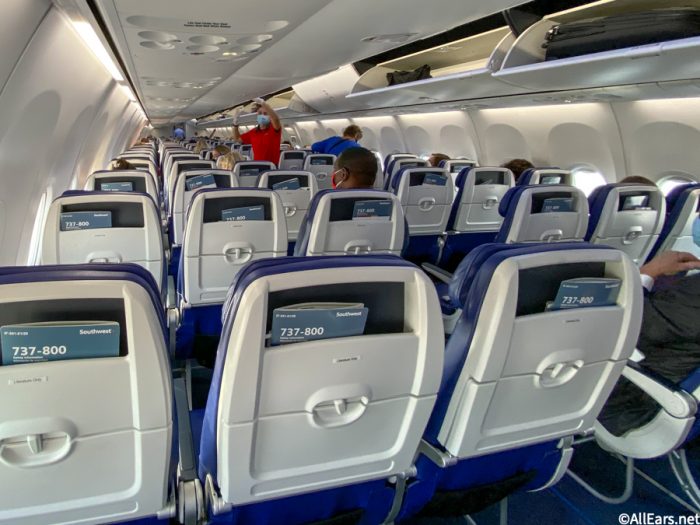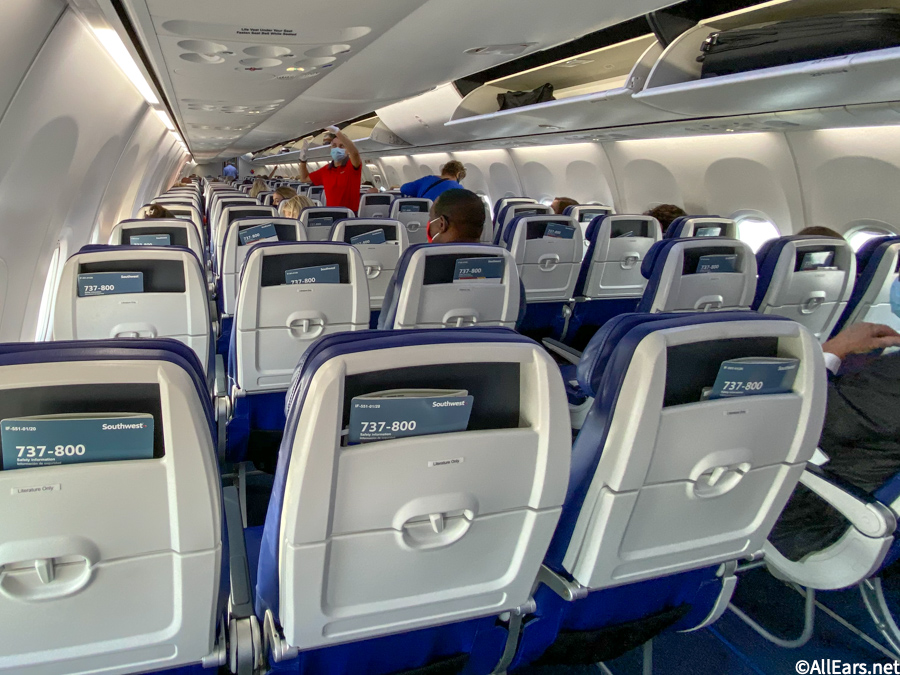 Debby said, "We used to always drive from Texas to Florida, but when we went to WDW in [the] summer of 2021, we flew Southwest there and back. We live in the DFW area, so it was nearby, with non-stop flights and no bag fees (which could potentially get expensive for a family of four). The only problem we had was the lack of reserved seating and the stampede for seats and overhead storage. It's every man, woman, and kid for themselves. 😂 You snooze, you lose. We had to split up on the flight out there. My daughter and I sat together while my husband and son were on the opposite side a few rows back. I wasn't thrilled with that aspect of it, but I did enjoy arriving in Orlando within a couple of hours, rested and ready to have fun, instead of straggling in after a long, exhausting road trip."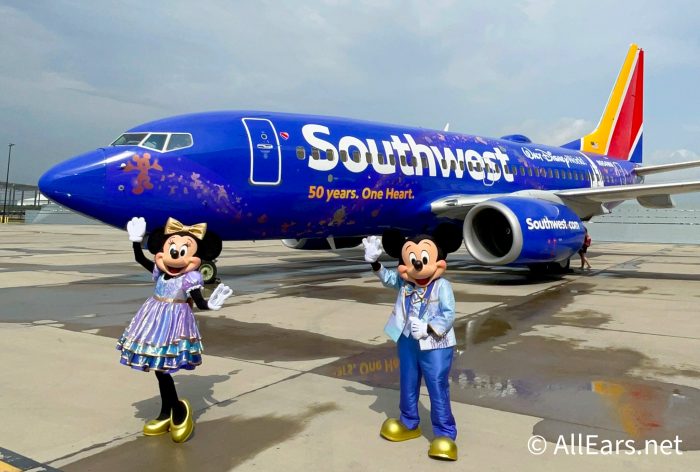 Note that Southwest does offer family boarding. After the A group is called (before the B group boards), families with children ages six and younger are invited to board so they can sit together. Here's what Southwest says about family boarding:
"Up to two adults traveling with a child six years old or younger may board during Family Boarding.
If the child and adults are all holding 'A' boarding passes, they should board in their assigned boarding position rather than waiting for Family Boarding.
Customers may choose, but are not required, to purchase EarlyBird Check-In®. EarlyBird Check-In is an option giving you the convenience of automatic check-in before our traditional 24-hour check-in. While EarlyBird Check-In doesn't guarantee an 'A' boarding position, you'll have the benefit of an earlier boarding position, a better opportunity to select your preferred available seat, and earlier access to overhead bins."
A couple of people pointed out that they have enjoyed flying Southwest in the past but are reconsidering their loyalty after the airline's major problems last holiday season. Southwest canceled TONS of flights over the holidays, leaving many people stranded at their destinations with no way to get home.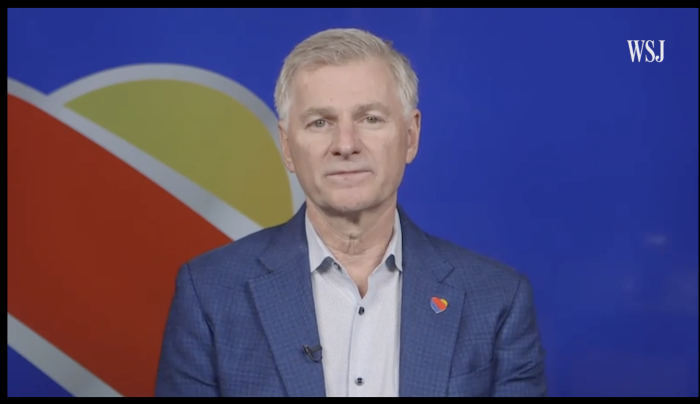 In a recent earnings call, Southwest executives promised that the airline is addressing those issues with multiple solutions, so it's possible that another disaster of that magnitude will be avoided in the future. Still, it's something to consider when booking your flights!
United or American Airlines
There were a few people who said that United Airlines or American Airlines was their favorite option for flying to Disney World. David said, "I've used four, United, American, Air Canada and West Jet. Going back this year on United."
Ellen stated that her airline of choice is American: "We have never had an issue."
However, some other readers noted that they've had trouble with American Airlines recently. Beth said, "Last time (Nov 2021) we flew American. Had a horrible experience. This time we're driving."
And Debbi shared her own experience with American Airlines: "We have always flown American until they changed our early morning flight by two hours and we had to switch to Southwest who had a 6am flight."
Based on the comments we saw, these United seems like a fairly solid choice whereas American might be hit-or-miss.
Budget Airlines
A couple of other airlines whose names came up frequently in response to our question about the best airline to fly to Orlando were Spirit and JetBlue. These are both budget airlines that are known for having cheap flights.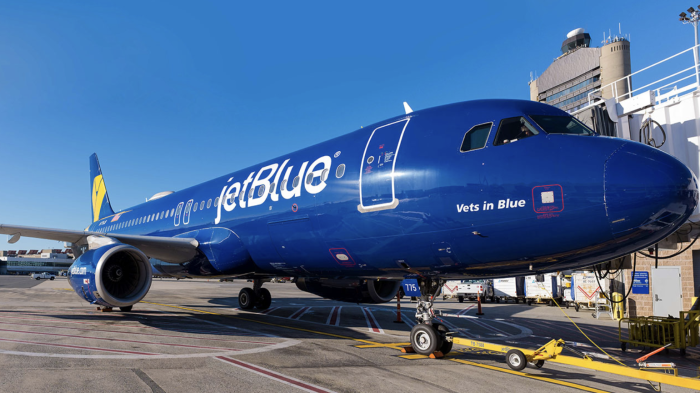 Christina said, "Spirit. I know there are a lot of haters. But I've never had a problem."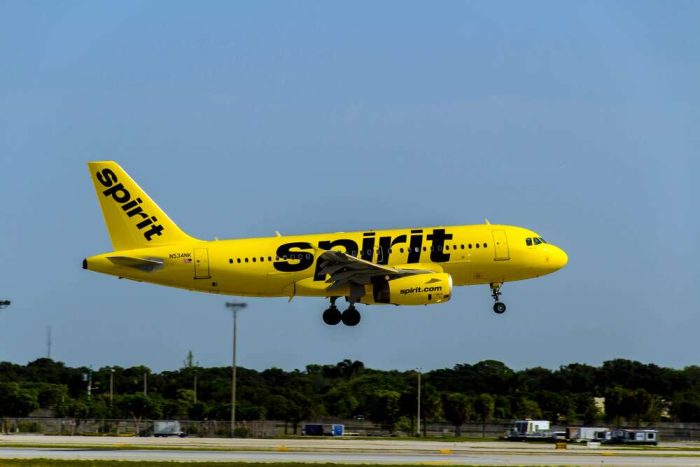 A few readers brought up the new Terminal C at the Orlando International Airport, because JetBlue flights now land at that terminal instead of A or B. Some JetBlue customers said that this change has made them less likely to use JetBlue to fly to Orlando in the future because of the distance from that terminal to the airport exit.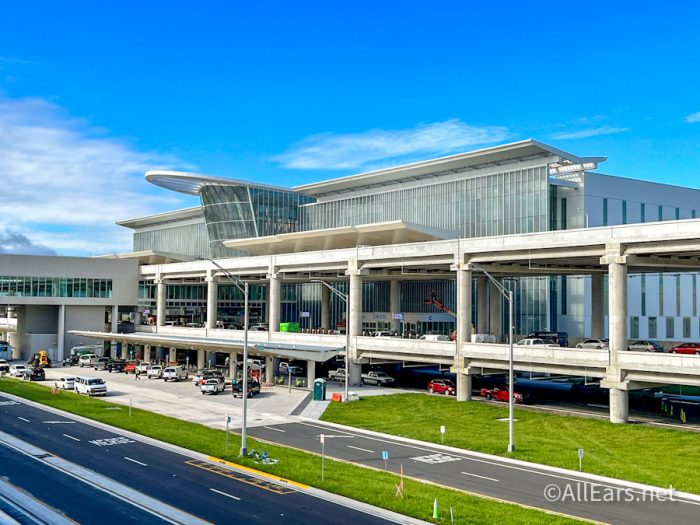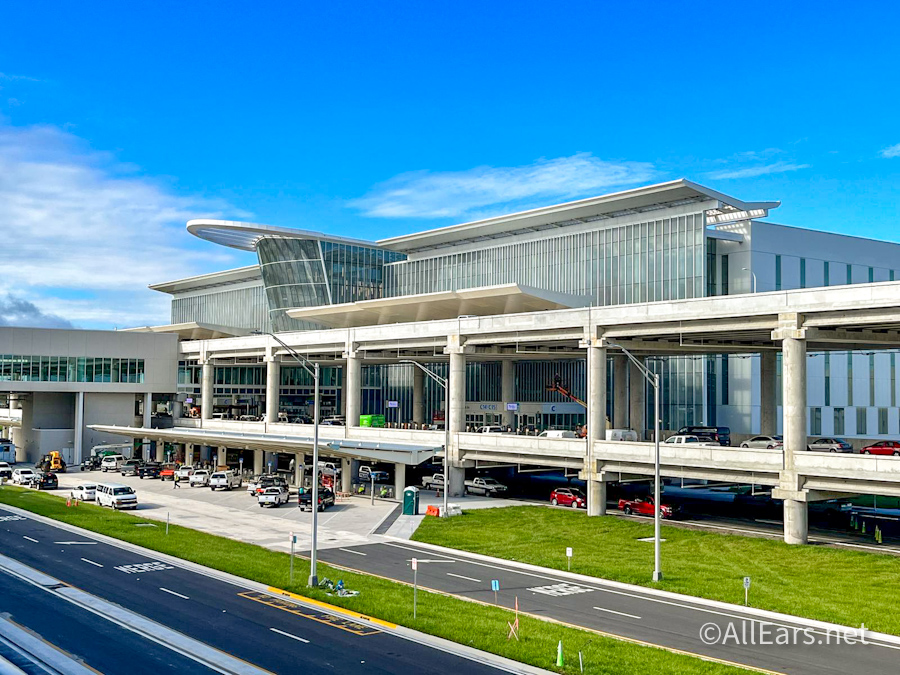 Karen said, "Always JetBlue but the new terminal makes things much less convenient to get to Terminal B and ground transportation."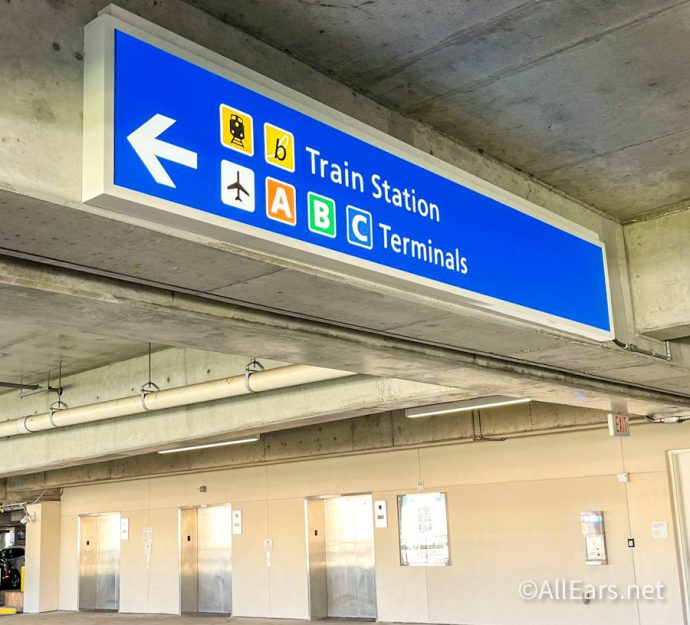 The Orlando International Airport website lists a couple of options for getting between Terminal C and ground transportation, including a shuttle bus and the terminal link:
"Shuttle Bus

A shuttle bus service operates 24 hours a day, between Terminal C and Terminals A & B.
Pick-up and drop-off is at: Terminal C: Level 6 (Arrivals); Terminal B: Level 1 (Ground Transportation) at Space B29

Terminal Link

The Terminal Link (APM) operates 24 hours per day, but requires a walk of approximately 1,200 feet, from Terminal C, Level 4 through Parking Garage C to the Train Station"
Whoever Has the Cheapest Flight
Several readers said that their favorite airline is just the one that offers the cheapest flights! Keira said she'll use "whatever has the best combo of price and schedule."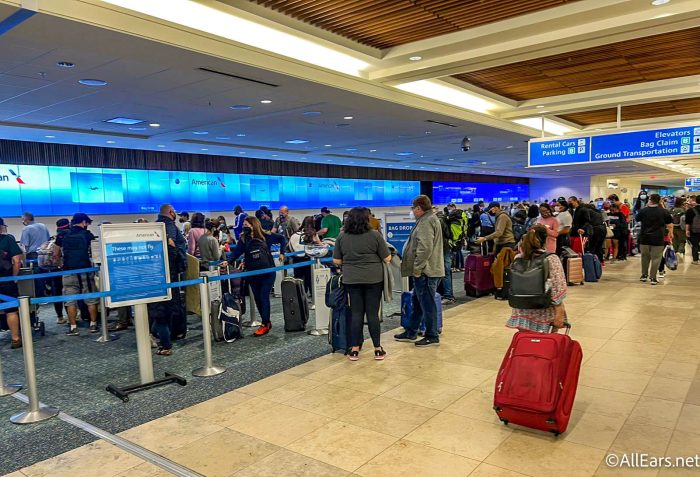 Allyson noted that the best airline will depend "on where you live and if you live near a hub airport." Those hub airports have "more options if things go awry," which is helpful if your flight gets delayed or canceled.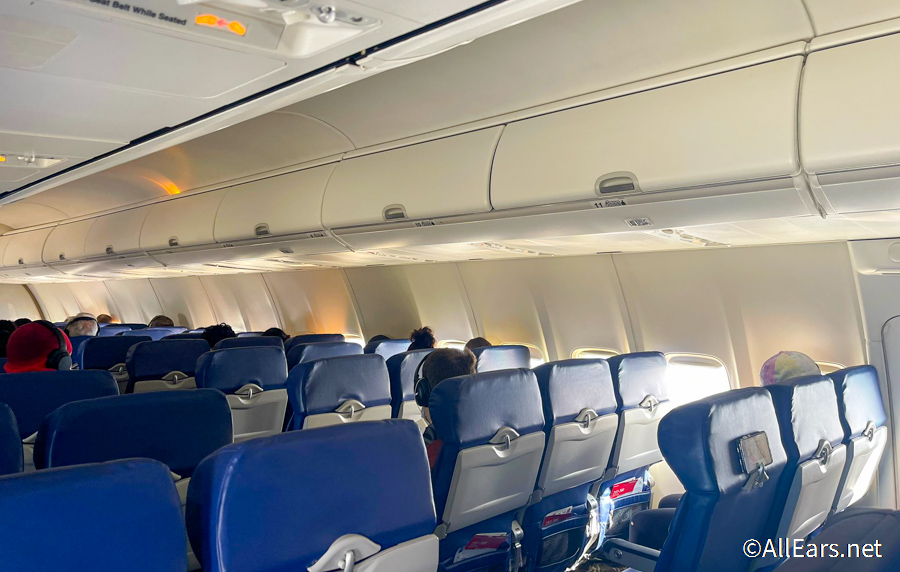 If you're looking for the cheapest flight, budget airlines like JetBlue, Spirit, or Frontier will likely be your best bet. And be on the lookout for discounts and deals — they pop up pretty often, especially for Frontier!
Wherever You Have Points or Status
Another popular answer we got was that people use whichever airline they have points or status with. Some airlines have membership or loyalty programs, and members can often get flights cheaper or even for free by using points.
Peter said that he uses United because he travels often for business and is part of their loyalty program. He "used the perks and points to make the trip more comfortable."
Jason noted that he uses Delta, because his "bags also fly free" since he has a Delta American Express card.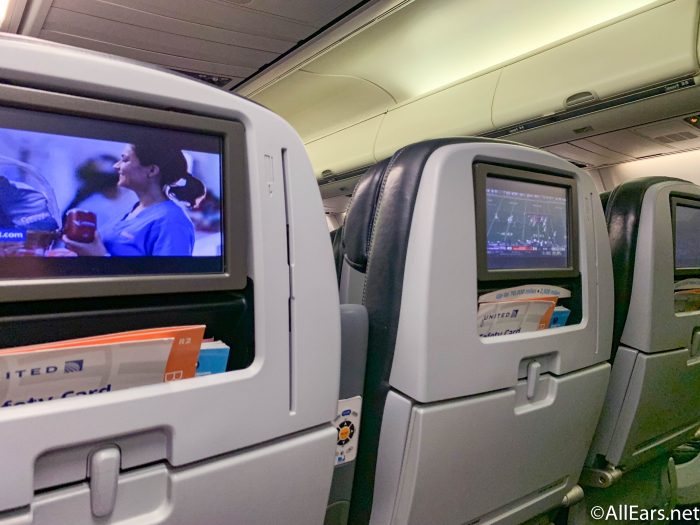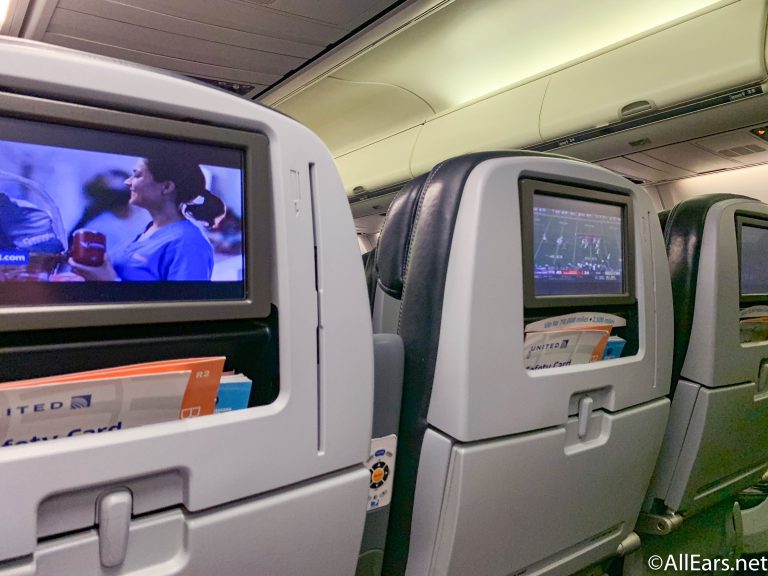 If you travel often (to Disney World or anywhere else), make sure you look into loyalty programs to see if you could save on your upcoming trips!
None
For many of our readers, their favorite way to get to Disney World isn't an airline at all. Jennifer said that her family uses the "Honda Accord airline." She said, "I always check flights but […] I could buy [myself] more at Disney if I drive. [K]eep in mind I'm only 8 and a half hours from there."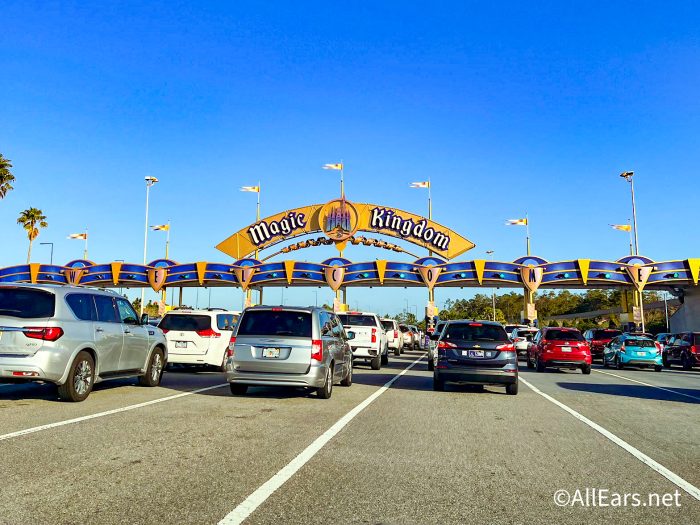 If you live close enough to reasonably drive to Disney World, it might be worth it to make that trek! Depending on how many people are in your group and what gas prices are like, you could save a pretty significant amount of money. And as Jennifer said, that money could go toward other things in your Disney vacation budget!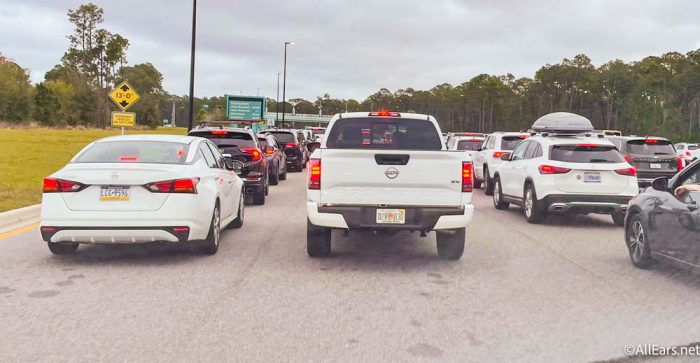 There you have it! Our readers' favorite airlines for flying to Disney World. Want more tips on travel to the Disney parks? Check out these posts!
Keep following AllEars for more updates on all the latest Disney news!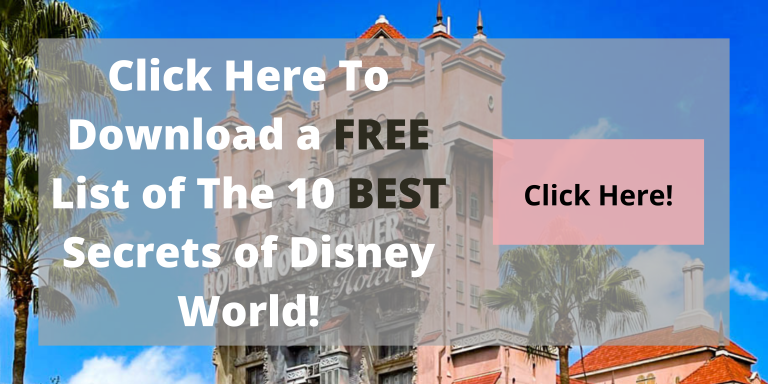 Which airline is your favorite for flying to Disney World? Let us know in the comments.