Hey, remember that time earlier this year when Disney World increased the price on hundreds of menu items around the parks and resorts?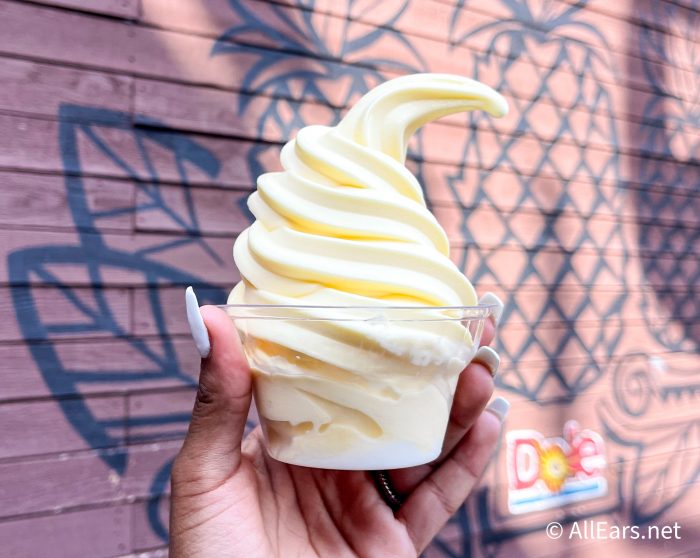 If you've got your next Disney World trip planned already, you might be wondering how those price increases will affect your vacation or how you can balance out the budget to avoid over-spending.
In this post, we'll analyze the impact of the price changes and how you can counter the added expense by doing your research, finding deals on Disney dining, and eating smart in the parks.
First of all, let's take a quick look at those price increases so that you know what we're dealing with there.
Check Out the Price Increases
There were literally hundreds of price increases on menu items this month in Disney World. They affected several sit-down restaurants in the parks and resorts, some popular Disney snacks, a lot of alcoholic drinks at the bars and lounges, and more.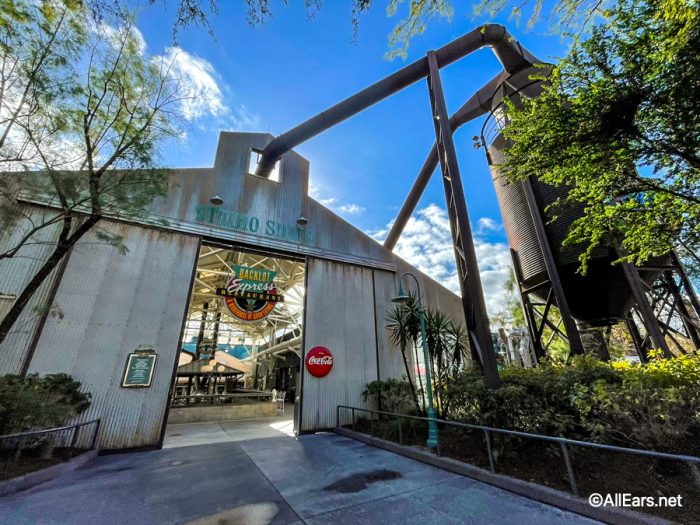 If you like to grab a drink from the bar at your resort while you relax by the pool, you'll likely notice that most of the bars around the resorts increased the cost of drinks by a couple of dollars. For example, the Drop Off Pool Bar at Disney's Art of Animation Resort saw $1 to $2 price increases on a lot of cocktails like the Captain's Mai Tai, Piña Colava, and Strawberry Margarita.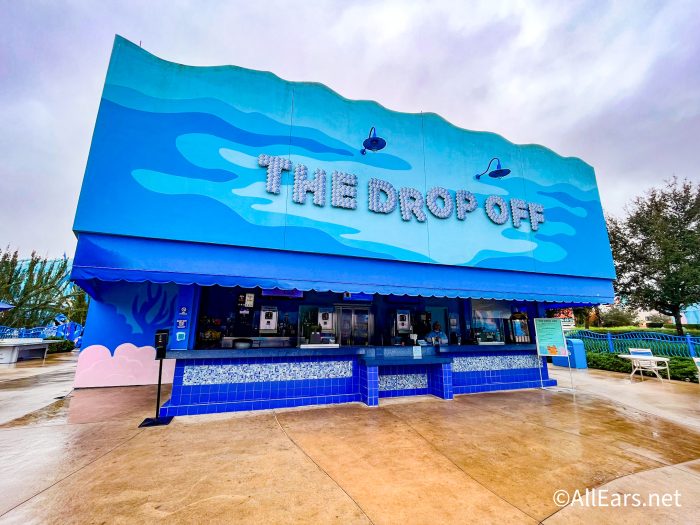 Iconic snacks in the parks also got hit with price increases. Mickey Premium Ice Cream Bars jumped from $5.69 to $5.99 at most locations, and DOLE Whips went from $4.99 to $5.99 in a few spots as well.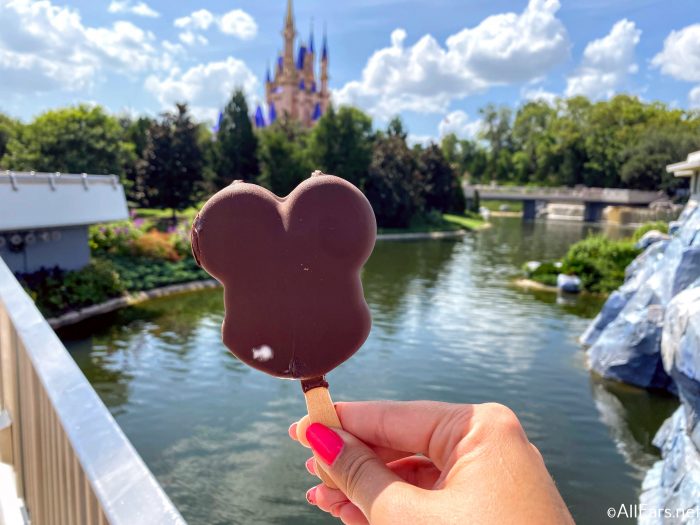 Watch out for other price increases on fan-favorite snacks like Mickey Pretzels ($6.79 to $7.19 in some spots), Churros ($6.19 to $6.39), and Joffrey's Coffee ($3.29 to $3.49).
Do Some Research Before Arriving
Find Out Where Price Increases Didn't Happen
Now that you know that those price increases happened, the next step is to see where they DIDN'T happen.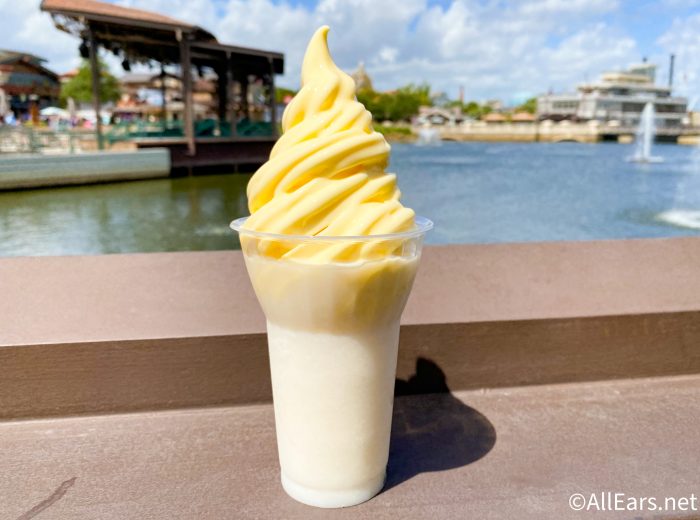 Although menu items got more expensive at some locations, you can still find the original prices at certain other spots. For example, DOLE Whips now cost $5.99 at Aloha Isle in Magic Kingdom…
…but you can head to Pineapple Lanai at Disney's Polynesian Village Resort to get them at the old price of $4.99. DOLE Whip Floats are also a dollar cheaper there than at Aloha Isle.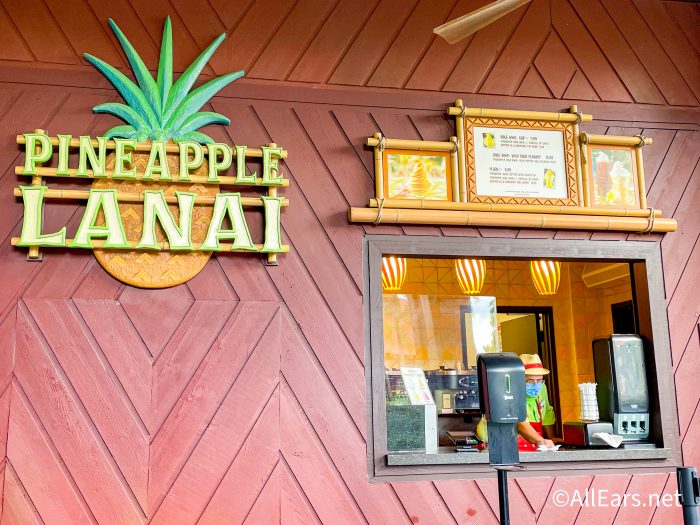 Usually you can find similar snacks around Disney World at various locations, so check out the prices before you purchase something. There might be a cheaper version of that item not too far away!
Research Menus Beforehand
In addition, make sure you check out restaurant menus and reviews before you make reservations. Knowing the menu beforehand and reading reviews lets you know if you if the restaurant is really worth visiting and how much you should budget for the cost if you do decide to go.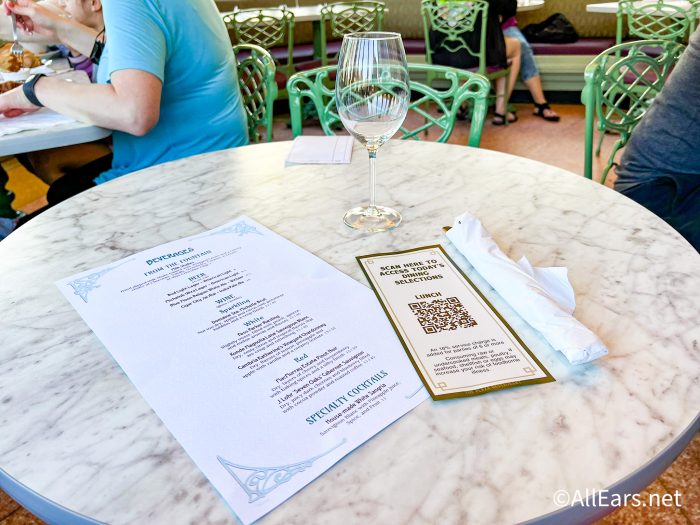 It would be such a bummer to make reservations, head into a restaurant, and sit down at the table only to find out that the prices are out of your budget or nothing really looks good on the menu. Just because it's a popular restaurant doesn't necessarily mean that it's to your taste!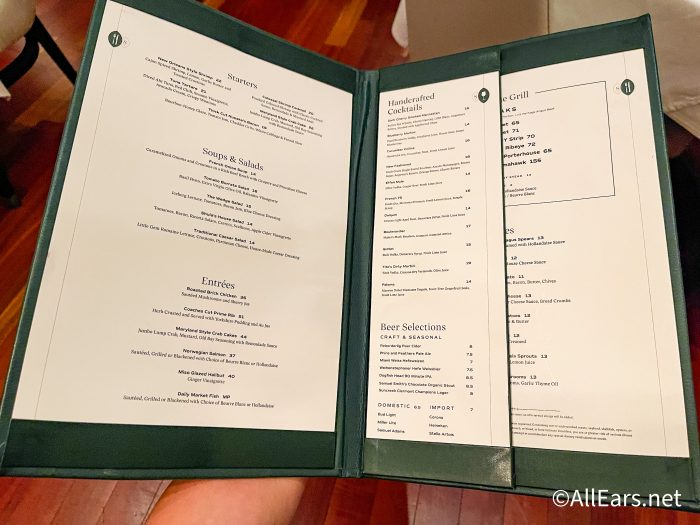 And there are some great Quick Service meals in Disney World that might be just as good (or better) than some of the table-service options. By taking the time to research menus before your visit, you could save yourself a lot of money and disappointment.
Make a Plan
Make a plan for your vacation that includes the must-have snacks or meals so that you know which items to prioritize. Plan around those things with other snacks and food that are cheaper.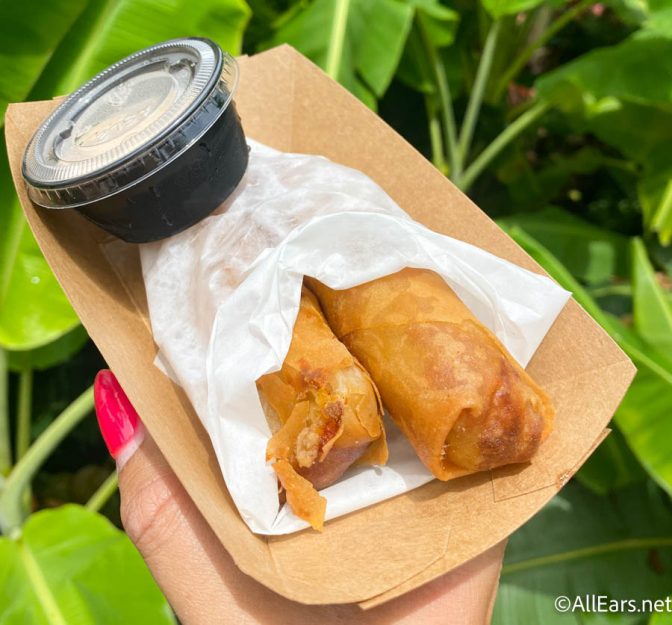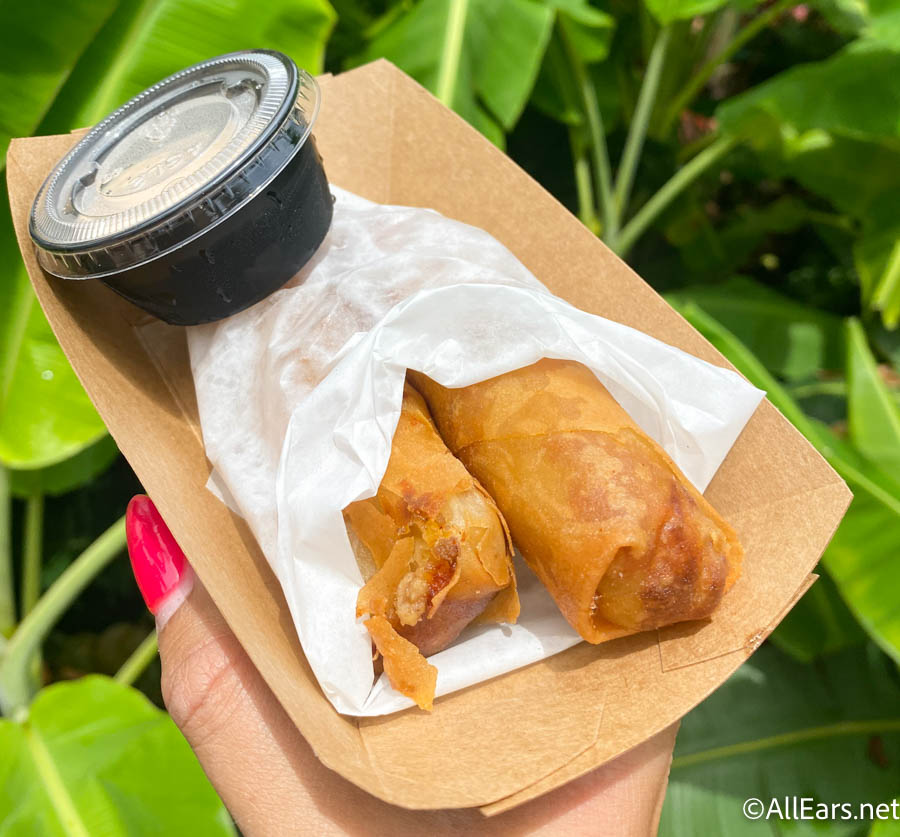 You can even bring your own food into the parks for snacks to munch on in between. Have a few brought-from-home snacks so that you're not tempted to spend a lot of money on basic snacks just because you're hungry.
Having a set plan will ensure that you get to try all your must-eat snacks without over-spending on things that you're less interested in.
Your Dining Budget Might Need a Boost
An obvious impact that the price increases will have on your vacation is that some food is just going to cost more. You might need to give your dining budget a little boost.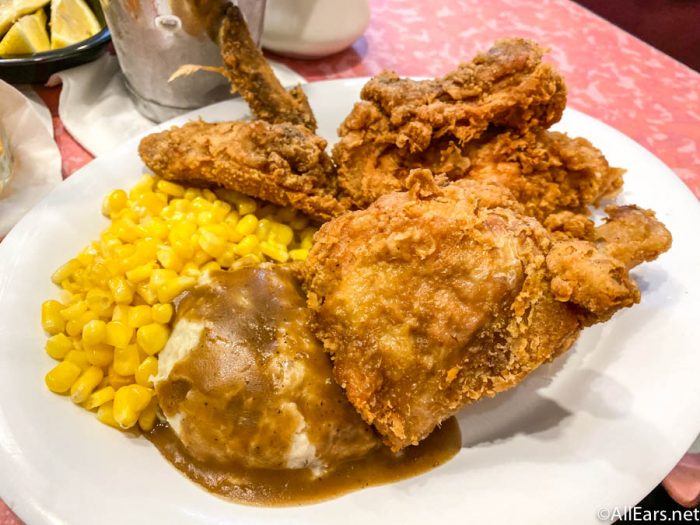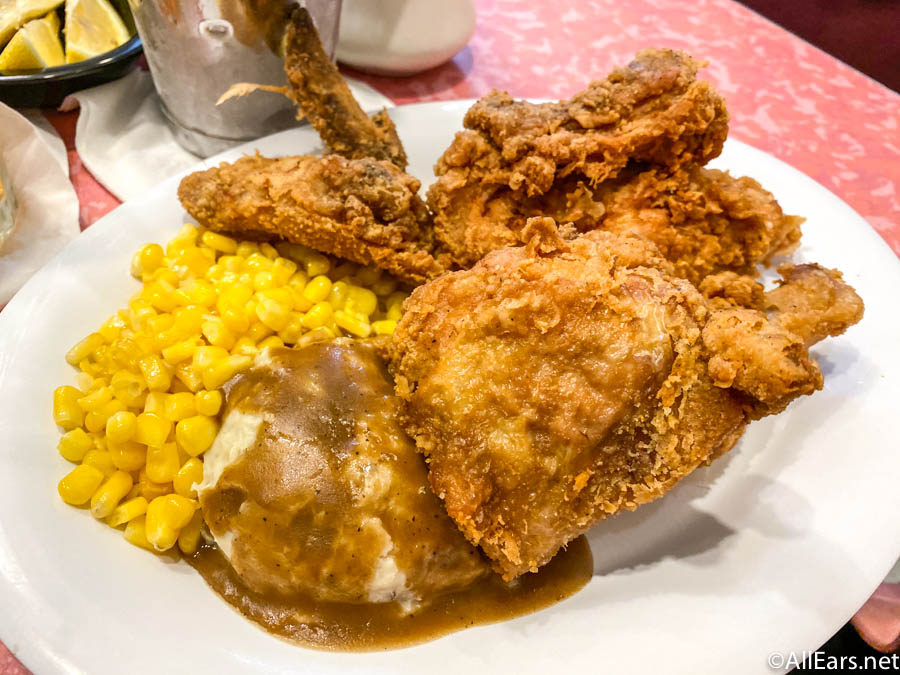 Just because you're adding to that budget doesn't mean that your overall vacation has to cost more, though! See where you can cut the budget in other ways for your trip.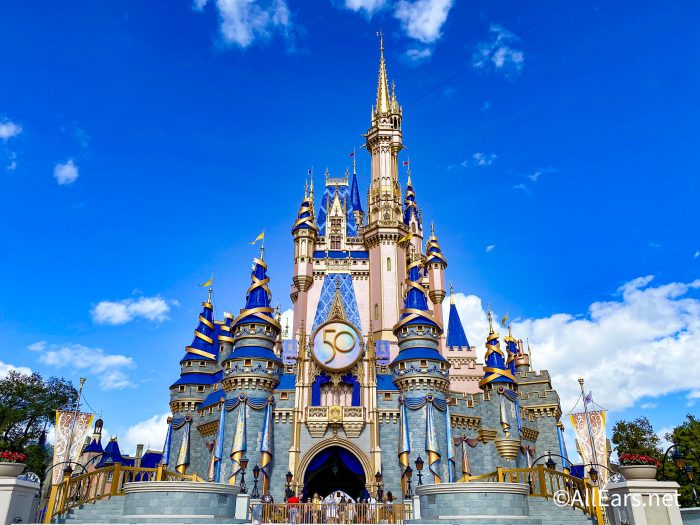 For example, you might skip on the VIP tour this time around or budget a little less for souvenirs.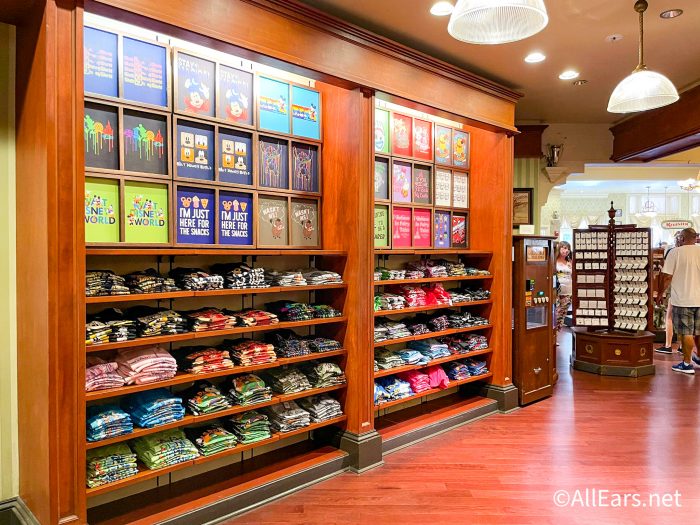 Do you really need another pair of Minnie ears? That's a ridiculous question — of course you do! But you can often get some fun Minnie ears and other Disney-themed souvenirs for cheaper at other locations, such as Etsy shops.
You could also re-evaluate your Disney World hotel choice and choose a Value Resort to save a little bit there.
Sometimes we even prefer the Value Resorts to other hotels since they have fun theming and a couple of them are on the Skyliner route (which is a super handy way to get around Disney World).
If you can save some cash in other areas of your Disney World vacation, you can add that into the dining budget and keep the overall spending the same.
Take Advantage of Easy Ways to Save on Disney Dining
Don't forget that there are some easy ways to save on Disney dining in general! Here are a few of our favorite tips for keeping costs down while you enjoy that delicious Disney food.
Order Kids' Meals (for Adults, Too!)
Adults can order off the kids' menus at most Disney World restaurants (and at all Quick Service restaurants). This is a great way to get a small meal or shareable snack at a lower cost than what a full meal would be.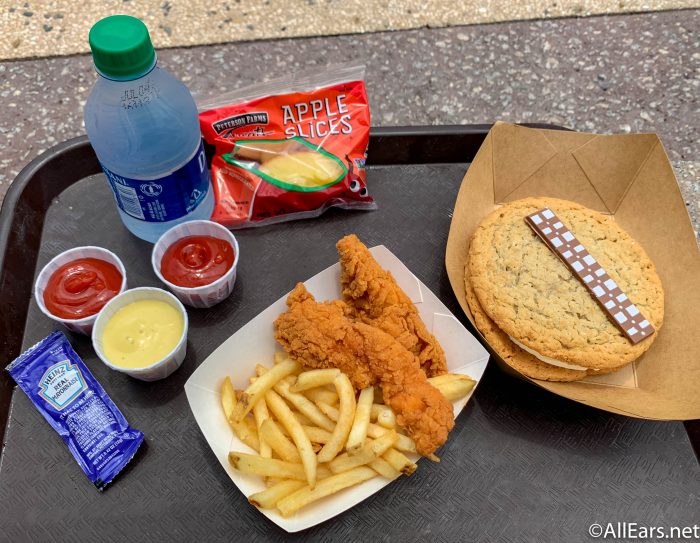 You could even supplement the kids' meals with snacks from home so that you get full and can try some tasty Disney food without breaking the bank.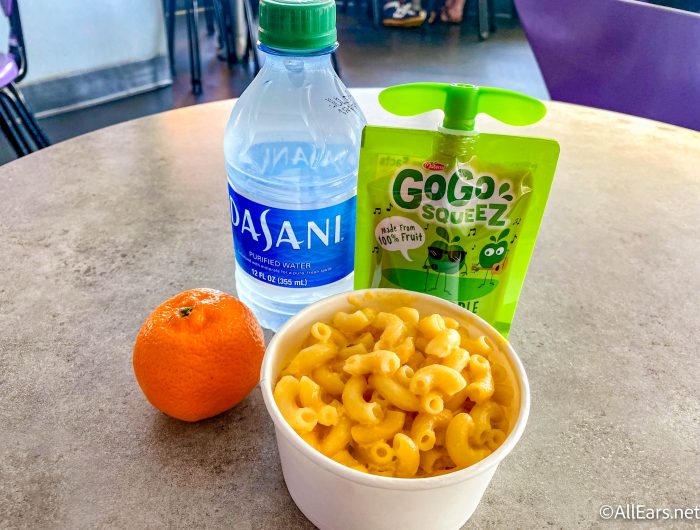 But some kids' meals are pretty big and filling even on their own, such as the Cheeseburger Steamed Pod from Satu'li Canteen.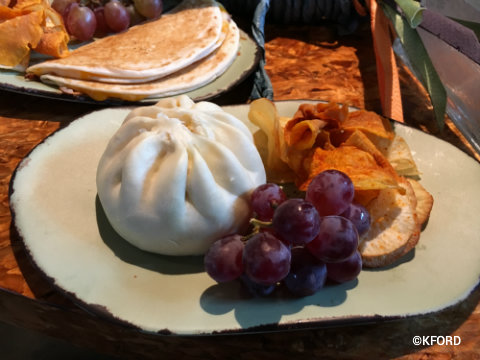 So check out that kids' menu wherever you go to see if a smaller portion turns out to be a better deal.
Share Meals
If you do order larger portion sizes, consider sharing with someone else to cut down on costs.
For example, the Ahi Tuna Nachos at Yak and Yeti in Disney's Animal Kingdom is a shareable appetizer (for $18.99) that could probably feed a small army.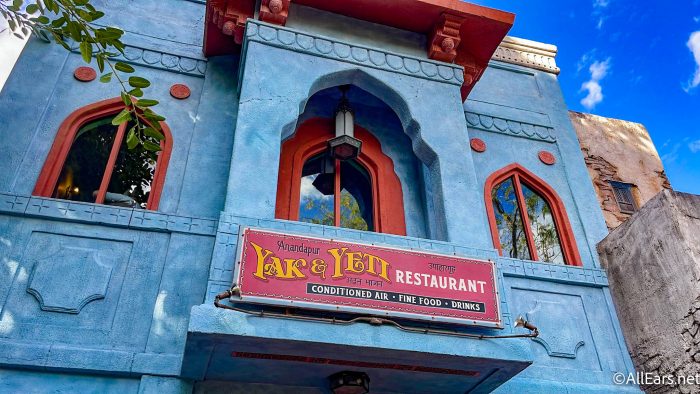 And if you're sharing with a group, that means you can all try a wider variety of snacks instead of filling up on just one or two. Get a bunch of different things and then have everyone take a few bites.
Check Out Disney Discounts
There are some official discounts available through Disney that can help you save on dining in the parks.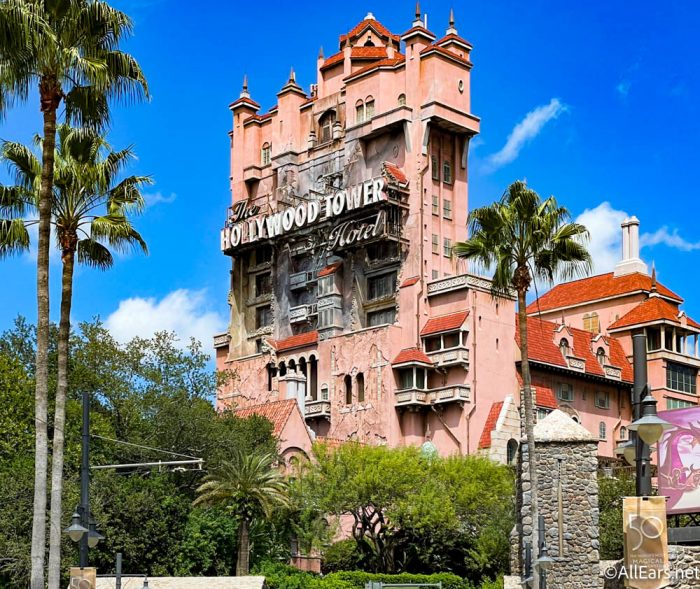 For example, Annual Passholders can save 10% on dining in some locations, and Disney Visa cardholders get 10% off at some spots and 20% off at Joffrey's Coffee.
Some non-Disney restaurants that have locations in Disney World have special offers and memberships that can help you save as well. The Landry's Select Club can apply discounts at Rainforest Café and Yak and Yeti.
Order Groceries
You can order groceries from stores like Amazon or Walmart to be delivered to your Disney World Resort hotel. You can even order them ahead of time so that they're waiting for you when you arrive!
With those groceries, you can bring snacks into the parks or have breakfast in the hotel room before you head out, which will save you money later in the day.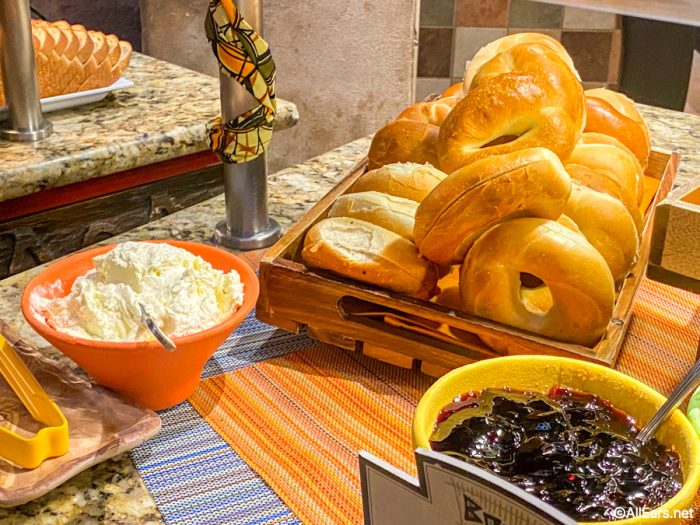 A great hack if you're a soda drinker (gotta get that caffeine if you're going to stay in the parks all day!) is to order soda from the grocery store instead of buying it in the parks.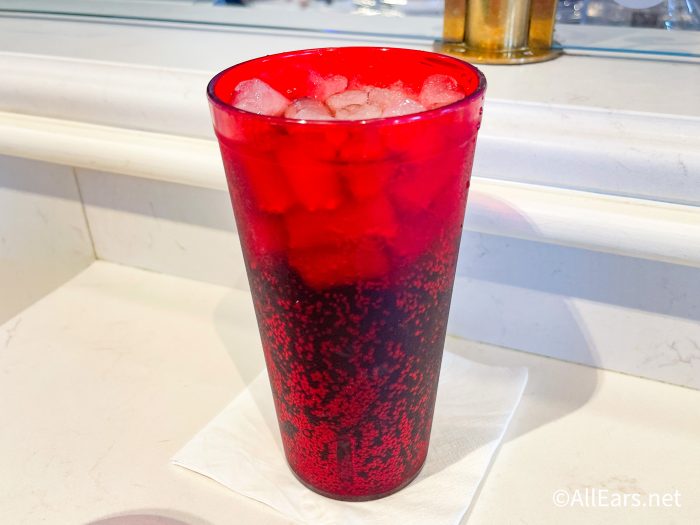 A lot of snack spots in Disney World just increased the price of bottled soda from $4.19 to $4.69, which makes an already expensive item even pricier. By contrast, you can order a 6-pack of Diet Coke bottles for $4.99 from Amazon Fresh and have those delivered to your resort. That means each bottle will cost you about $0.83 instead of $4.69.
Remember that you can bring outside food into the Disney World parks, so having those extra groceries won't be a problem at security.
Get Quick Service Instead of Dining Reservations
To really save some cash during your trip, ditch the sit-down dining reservations and go for all Quick Service meals.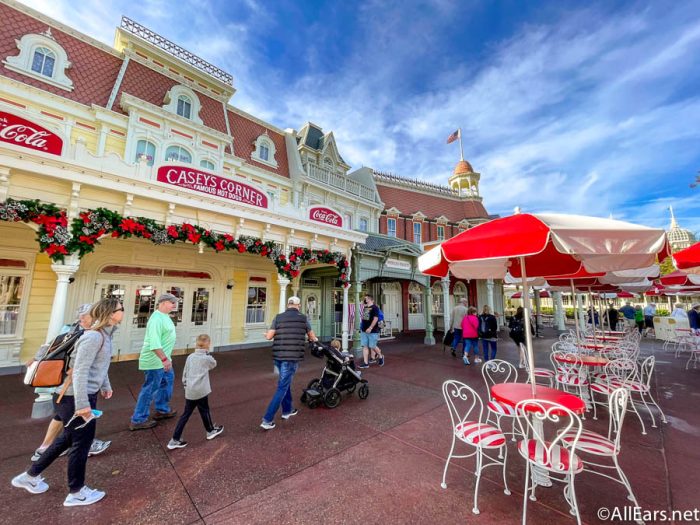 Although there are some great sit-down restaurants, there are also a lot of delicious Quick Service spots in the parks and at the hotels.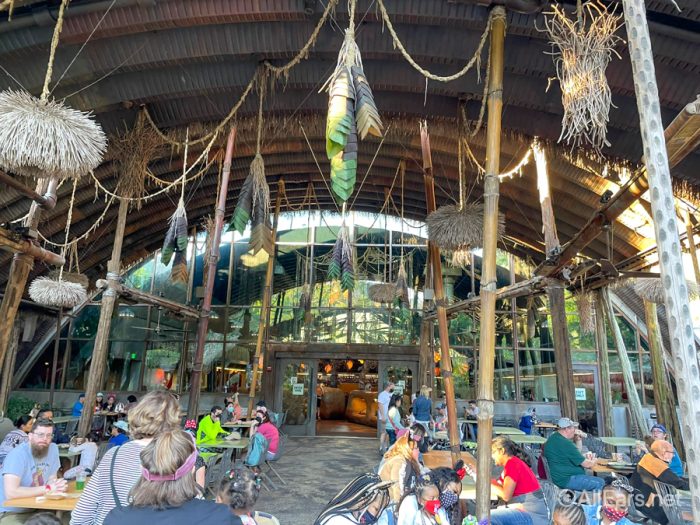 Some of our favorites include Satu'li Canteen in Disney's Animal Kingdom, Casey's Corner in Magic Kingdom, Yorkshire County Fish Shop in EPCOT, and Ronto Roasters in Disney's Hollywood Studios.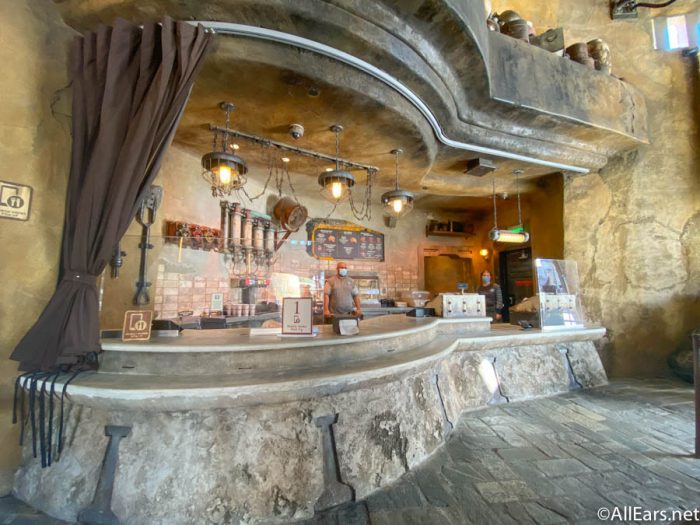 These spots have full meals (not just snacks) and some of the best food around, in our humble opinion.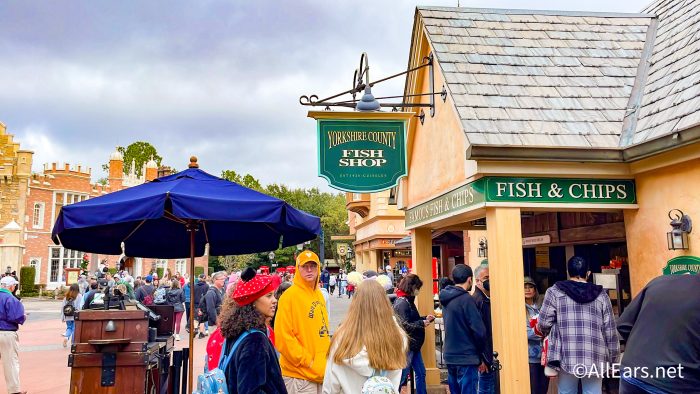 If you're not willing to go cold-turkey on the dining reservations, consider limiting the number of sit-down meals. Instead of having breakfast and dinner reservations, see if you can change one of them to a quick-service meal instead. You can budget the number of reservations just like you budget your Disney vacation cash flow.
Hit the Lounges
You might have a few sit-down restaurants that you just can't pass up because of a favorite dish or food item. But did you know that many lounges around Disney World have the same menu items as the full-service restaurants?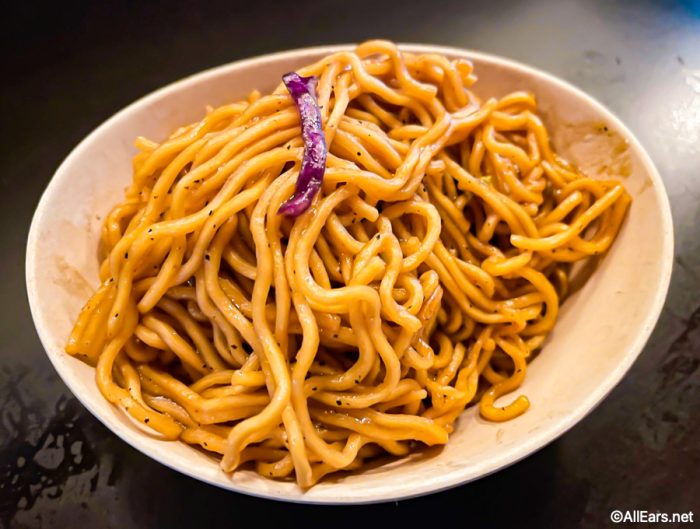 For example, you can get those amazing 'Ohana noodles at the Tambu Lounge, also located at Disney's Polynesian Village Resort. Instead of paying $55 for a full meal just to fill up on noodles (we've been there before), hit the nearby lounge and get just the noodles.
Nomad Lounge in Disney's Animal Kingdom has a few items from Tiffins, including the fantastic bread service.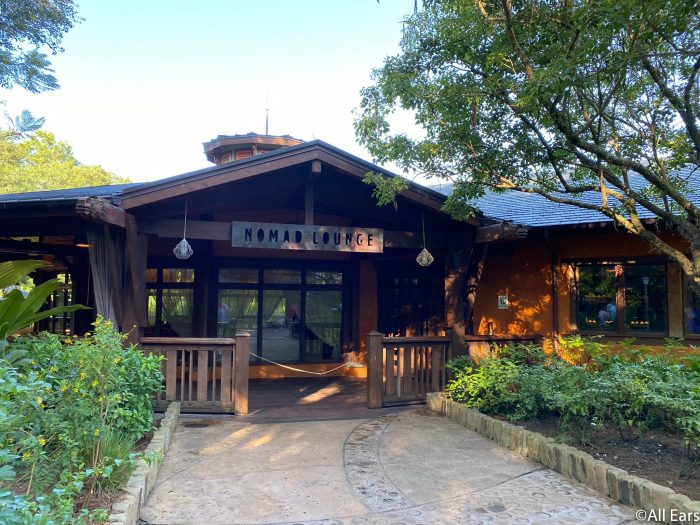 The Steakhouse 71 Lounge at Disney's Contemporary Resort has the Stack Burger, which was one of our favorite items on the menu at the full-service Steakhouse 71.
Bonus: you can only get this burger during lunch at the restaurant, but you can get it all the time at the lounge!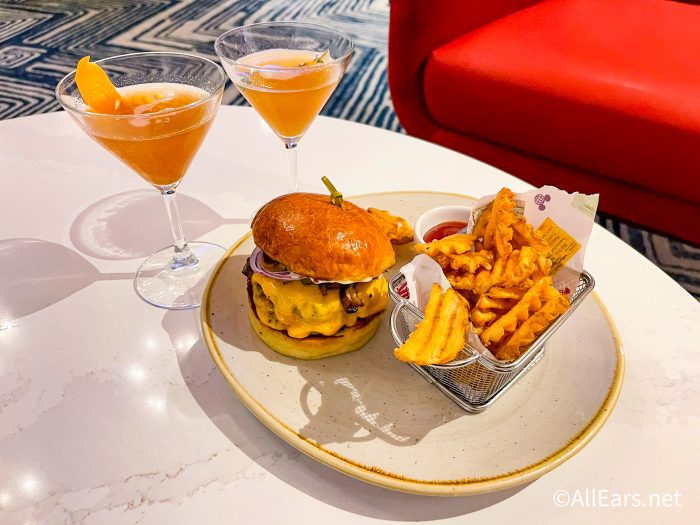 The Space 220 Lounge also has some very tasty bites, like the Blue Moon Cauliflower. With this lounge, you'll still get the experience of dining in "space," but without the prix fixe prices of the full meals at the Space 220 restaurant.
And the Hollywood Brown Derby Lounge has the famous Cobb Salad that you'll find at the adjoining restaurant. The dish costs the same at both locations, but you won't need reservations to dine at the lounge.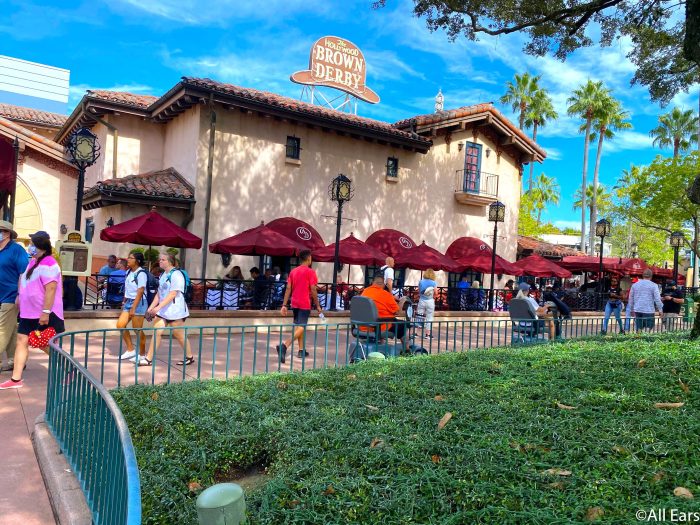 Note that most of the lounges in Disney World don't require reservations. Instead, you'll want to visit them at off-meal times during the day (like mid-morning or just before dinner time) for the best chance of getting in. Or head there early in the day to put your name on the walk-up waiting list.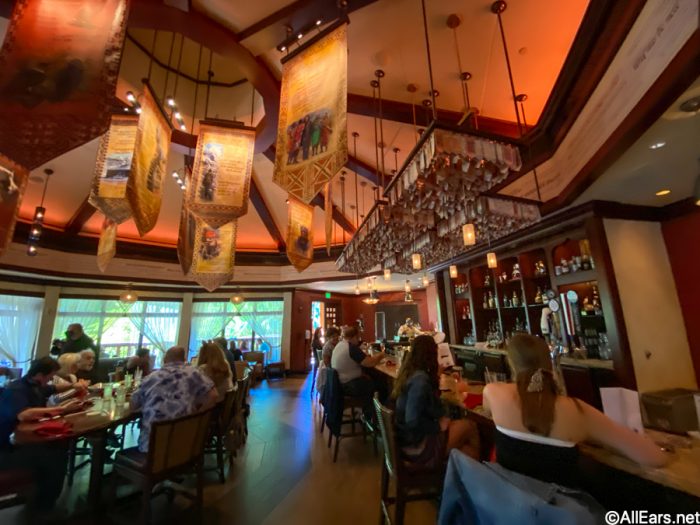 The one exception to the no-reservations rule is the Space 220 Lounge, which does require reservations.
Get a Refillable Popcorn Bucket
One easy way for popcorn-lovers to save money on Disney snacks is to get a refillable popcorn bucket.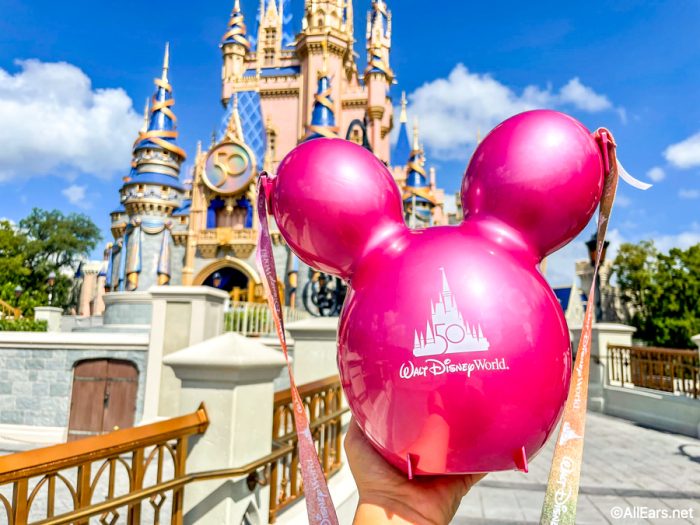 You can get refillable popcorn buckets for anywhere from $12 to $25 (depending on how fancy the bucket is), and then refills are $2.25 each.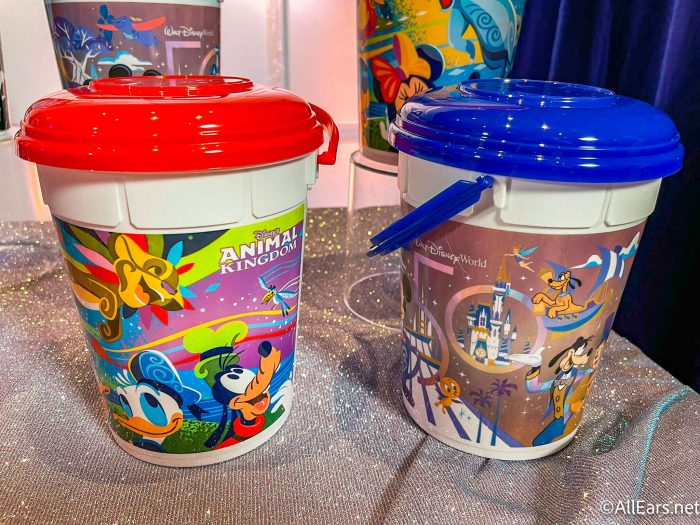 So if your dream trip to Disney World involves snacking on popcorn all day long, spend the money up front to save on refills later on.
Maybe More Perks Are On Their Way?
All of the price increases mean some adjustments to how you budget or plan for your Disney World dining experience. But could those increases also mean that more perks are coming soon?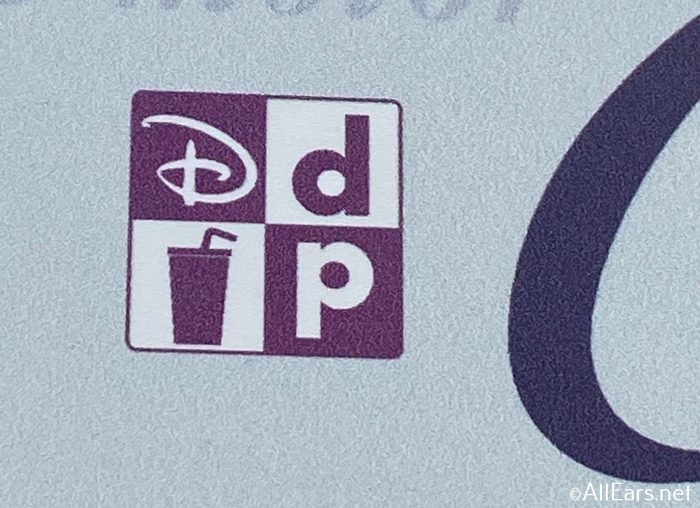 Specifically, we're wondering if the Disney Dining Plan might return in the near future, since people are now more actively looking for ways to budget and save on food in the parks.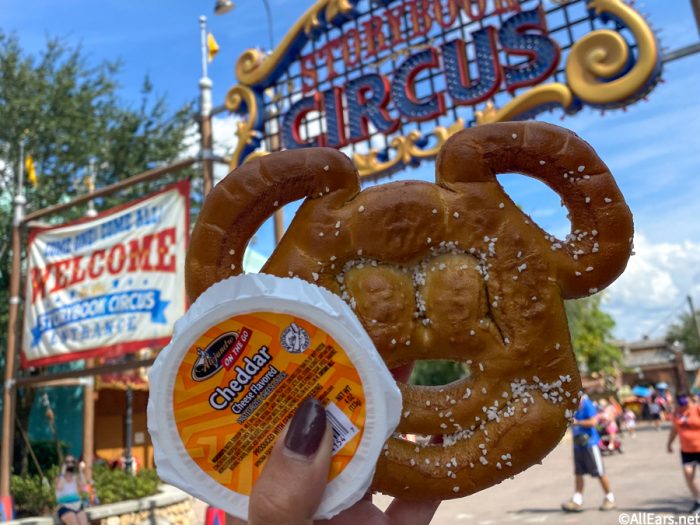 Disney could be setting up for the return of the Dining Plan by incentivizing guests to buy it instead of paying for the price increases. The Dining Plan allows guests to pay for all the dining up front and then use "credits" to buy snacks and meals at Disney restaurants.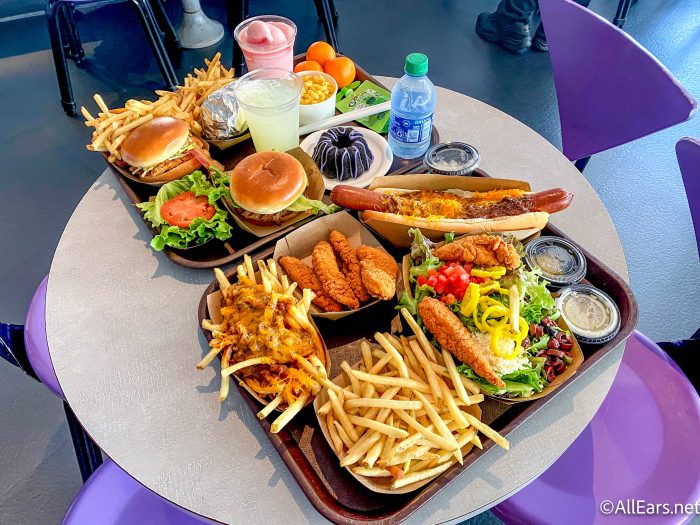 But if that's the case, it's also possible that the Dining Plan will see some price increases of its own when it returns.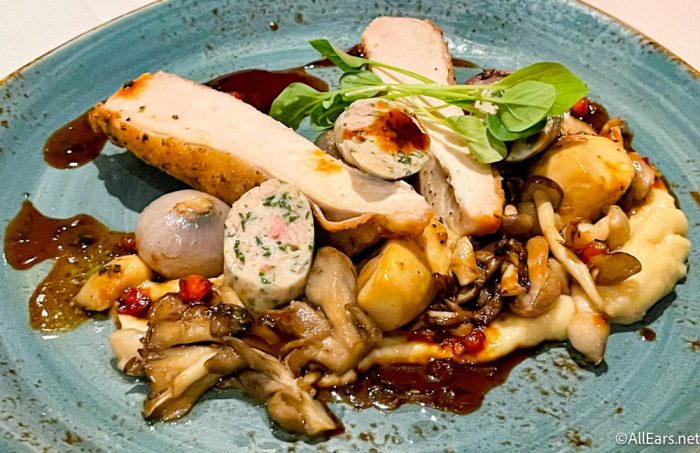 Disney has not made any announcements about the Dining Plan's return yet, except that it will be returning at some point. We'll keep an eye out for more information and let you know as soon as a return date is announced.
We hope that helps you out as you continue to plan for your upcoming Disney World vacation! Keep following AllEars for more tips and advice as you plan.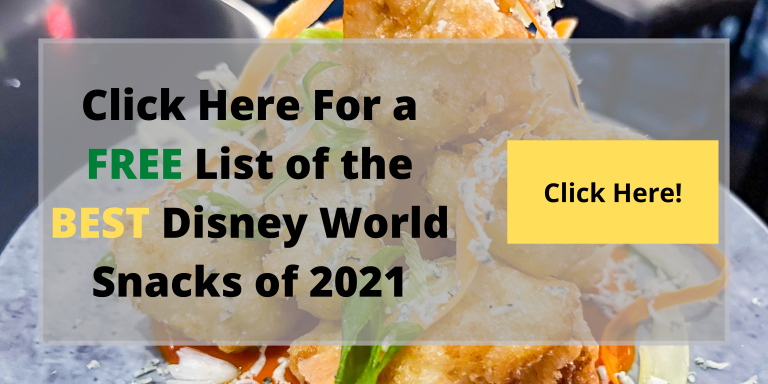 What are your best tips to save on dining in Disney World? Let us know in the comments.