Although we often encourage our readers to consider making reservations for at least some of Disney World's wonderful Table Service restaurants, these sit-down options aren't the only way to get a great meal at Disney World.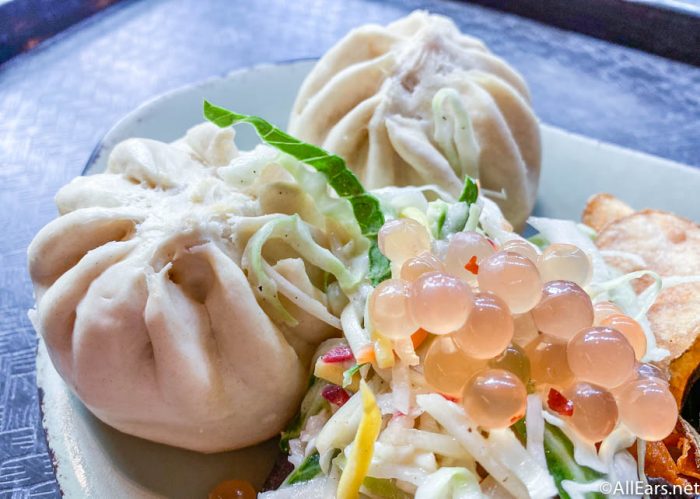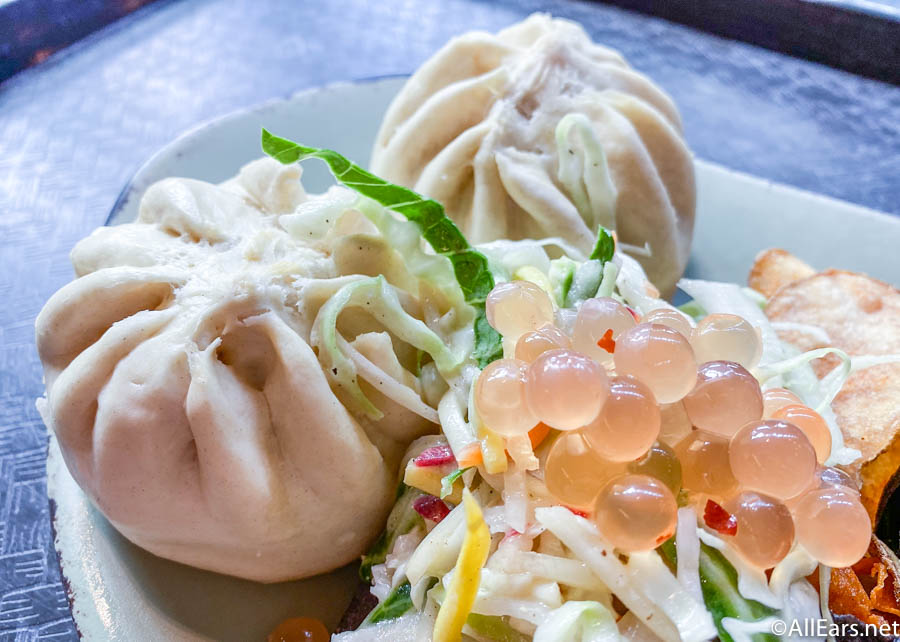 In fact, many of Disney World's Quick Service restaurants offer food just as good — if not better — than what you might get at a Table Service restaurant. If you don't want to waste valuable park time sitting down for a meal, these restaurants are a good option.
The beauty of Disney World's Quick Service is that most don't offer typical theme park food. Sure you can get hot dogs, pretzels, and cotton candy at some of them, but you can also get delicious barbecue, chicken, egg rolls, and more!
Here are the best fast meals you can grab at Disney World that will make you want to skip Table Service dining.
Okay, so we did mention theme park food, and one of the greatest theme park foods ever invented is the corn dog, and although you might normally want to skip that at a theme park, the corn dogs at Disney Parks are legendary. They're hand-dipped in batter and fried to perfection. And you can grab one at Disney World at Sleepy Hollow Refreshments.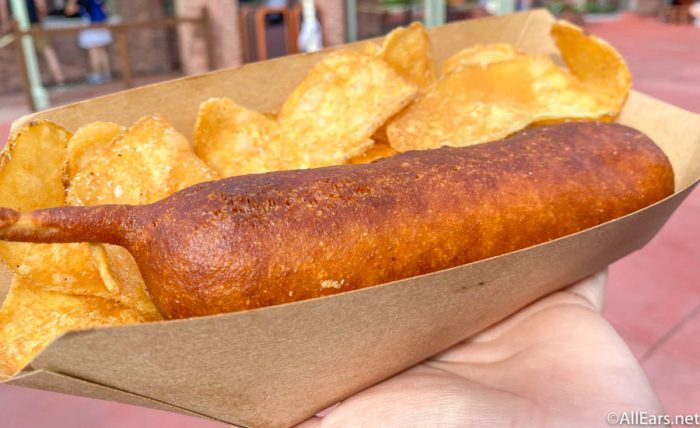 But that's not the only thing you can grab here; there are also a delicious Sweet-and-Spicy Chicken-Waffle Sandwiches and waffle-based desserts. This is not your average theme park food.
Did you know you can get seafood in Magic Kingdom? All you have to do is travel on over to Liberty Square and head to Columbia Harbour House. Here, you can feast on some delicious fried fish and even grab some hushpuppies on the side.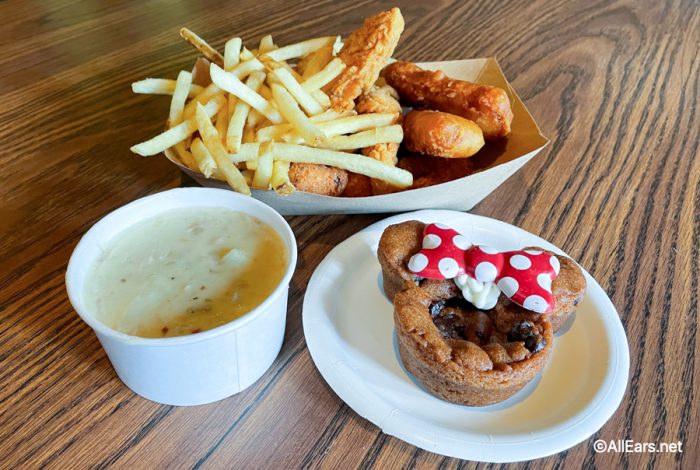 Even the Chicken Strips are good here — probably the best you'll find at Disney World. This one is a people pleaser. AND you can get to dine in a colonial New England town setting.
Spring Roll Cart
For super fast food, you can't beat the carts at Disney World. And our favorite is the Spring Roll Cart located near the entrance of Adventureland. For less than $10, you can grab two flavorful spring rolls, along with dipping sauces.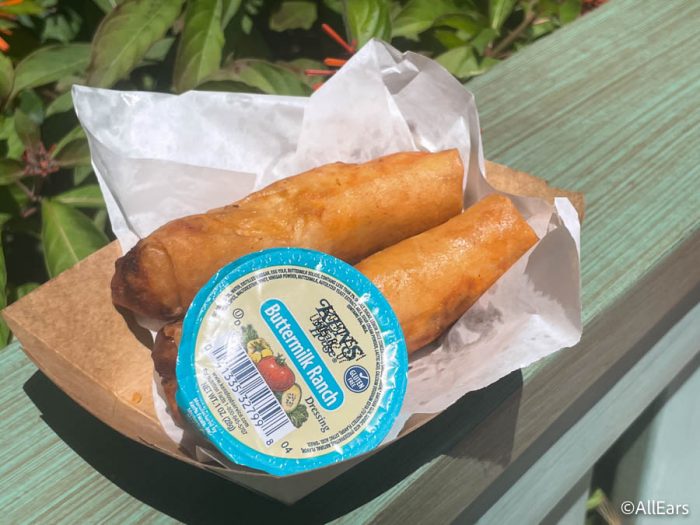 Currently, there are Cheeseburger Rolls and Pepperoni Pizza Rolls — how can you resist?
Would you like to dine on French food without a reservation at Chefs de France? Head on over to Les Halles for quiche, Croque Monsieur, fresh baguettes, and pastries that will surely have you saying "ooh la la."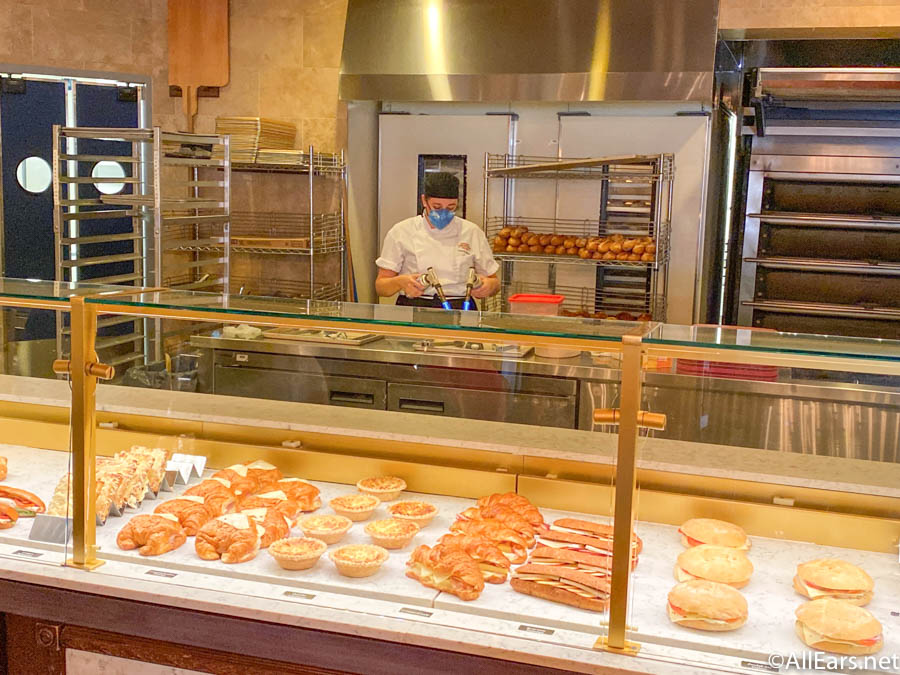 Even better? This place is one of the most affordable spots to get some great quality food at decent prices (for Disney, at least).
Festival Food Booths
We can't mention fast food at EPCOT without mentioning the festival food booths. If you're at EPCOT during a festival (Arts, Garden, Food, or Holidays), you can skip Table Service restaurants and dine on gourmet small bites at the food booths. They offer a huge variety of food to choose from, and you'll likely have no problem finding something for everyone.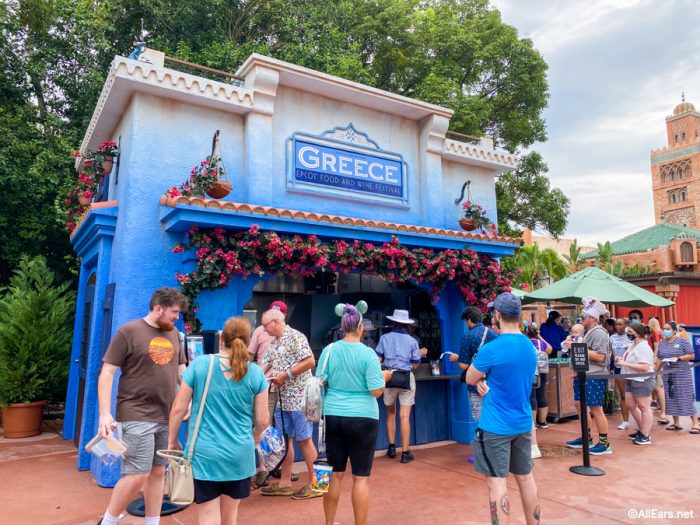 The only downside is that it can get pricey to eat at the booths because you are only generally getting small plates, so you might end up spending more than you think on what you might consider a "full" meal.
If you're craving authentically good barbecue, you'll want to head on over to Regal Eagle. And you can even try all four of the delicious barbecue sauces made right there in-house.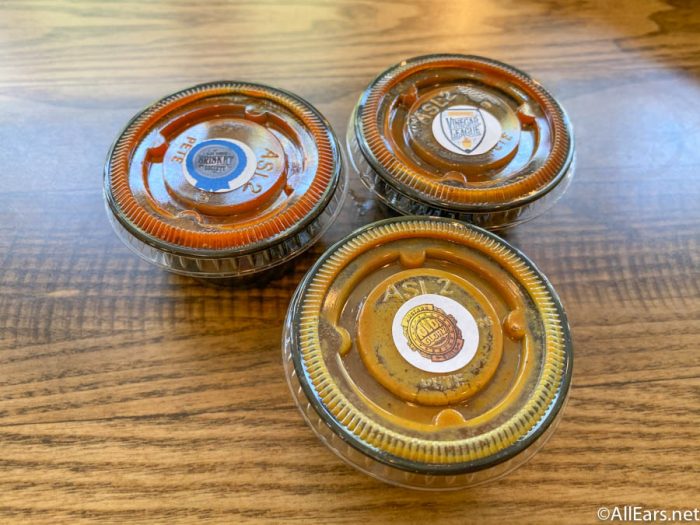 And for dessert, DO NOT skip out on the S'mores Brownie (We like it better than a lot of the desserts at EPCOT's Table Service restaurants.
Sure, you could go dine on some British food at the Rose & Crown Pub and Dining Room, but you could also grab some quick Fish and Chips to go at Yorkshire County Fish Shop. These are some of the best fish and chips at Disney World, and we eat here often.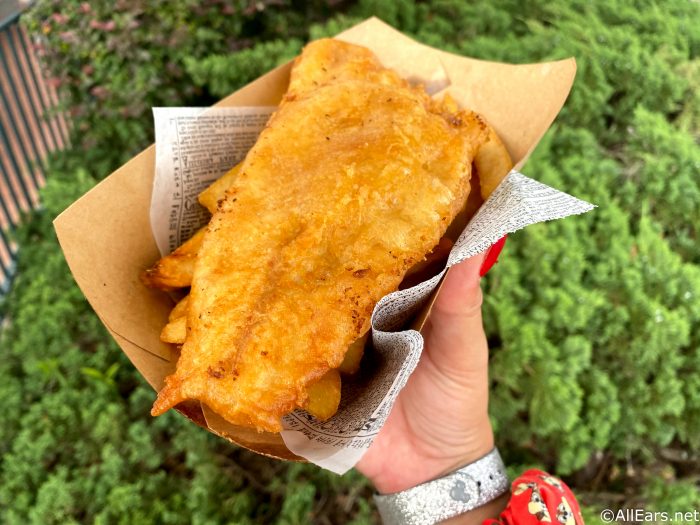 Even better? You can grab a glass of beer to wash it all down!
We'll be honest: it wasn't until recently that Hollywood Studios even had decent Quick Service restaurants, but when ABC Commissary reopened last year, we were blown away by how much better the new menu was.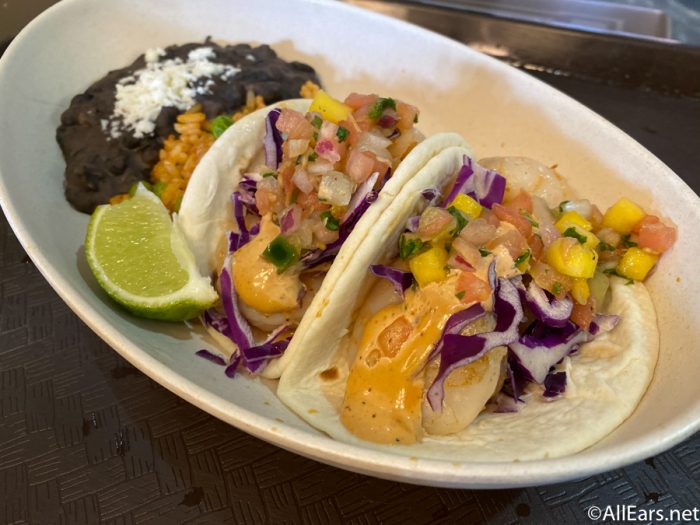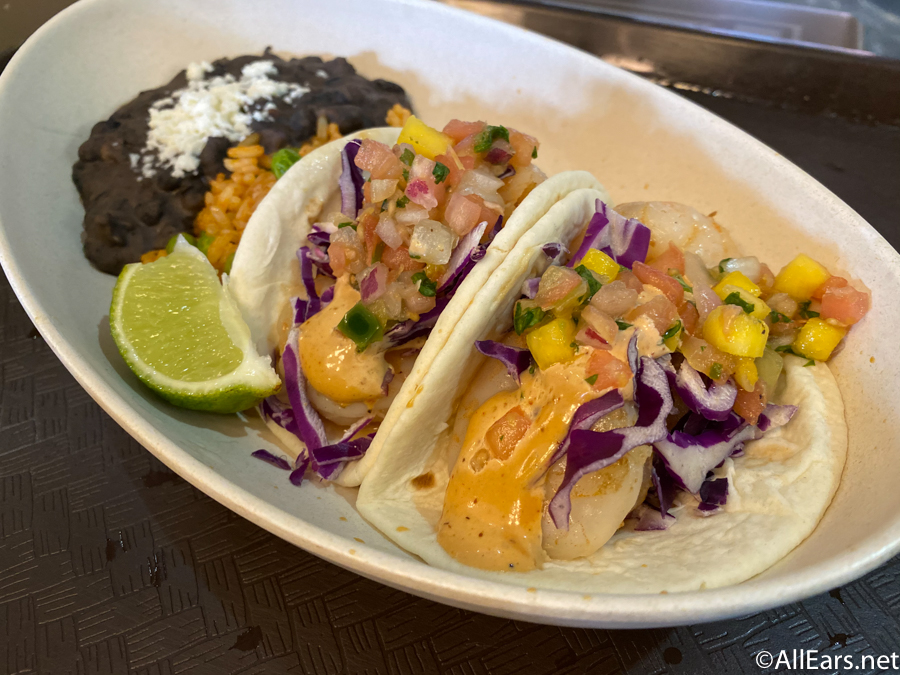 We never thought we'd be recommending ABC Commissary to our readers, but the food here is now legitimately great — don't miss out on the Shrimp Tacos and Buffalo Chicken Grilled Cheese Sandwich.
If you're looking for one of the best grilled cheeses in Disney World, you're going to find it at Woody's Lunch Box in Toy Story Land. It's got three cheeses and is just the perfect cheese-between-bread snack. We also love the Totchos, which are chili and cheese-covered tater tots.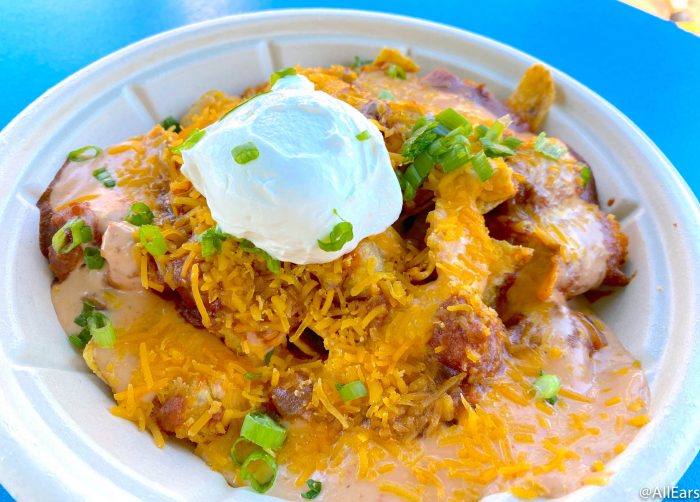 For dessert, grab a fun Lunchbox Tart that will make you never want to eat a Pop Tart again because these are way better.
Food in Star Wars: Galaxy's Edge isn't always all that great, but Ronto Roasters offers up some delicious wraps that will satisfy meat-eaters, vegans, and breakfast eaters. Every wrap we've had here has been a winner.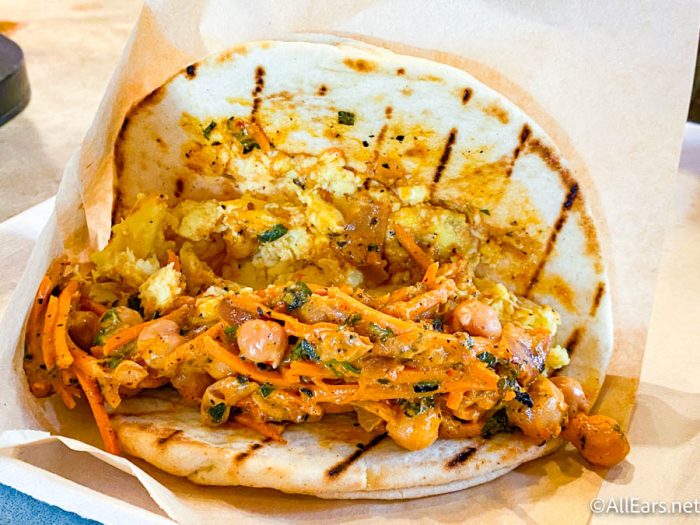 For meat eaters, the Ronto Wrap is always a must.
It's hard to believe that Disney World has more than a few spots to get great BBQ, but the second BBQ joint we have to mention is Flame Tree BBQ at Animal Kingdom. The meat here is very good, but it's even better when it's served on top of macaroni and cheese with an onion ring top hat for fun.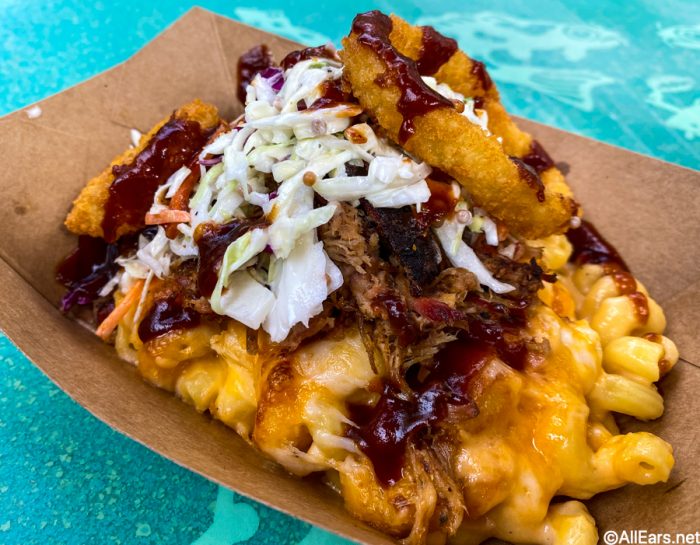 You'll occasionally find some fun specialty cupcakes here, too.
Who knew Pandora had such amazing food? We are super fans of the Cheeseburger Pods at Satu'li Canteen, but you know what? The bowls, like the  Sliced Grilled Beef Bowl or the Chili-Garlic Shrimp Bowl where you can pick your own base and sauce, are fantastic — and shareable.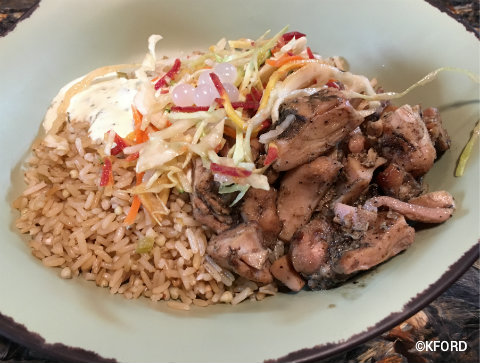 The Blueberry Cream Cheese Mousse might make you a fan if the entrees haven't already.
Nomad Lounge is, well, a lounge, so it's sort of a combination of a Quick Service and Table Service restaurant. You can get some delicious handcrafted cocktails here, but you can also grab small plates of delicious food, including the bread service from Tiffins. You can be in and out of Nomad Lounge fairly quickly; this isn't a prolonged Table Service meal. But once you get comfy here, you might want to linger.
The bowls here are fantastic, and we're also big fans of the churros with dipping sauces. And the yucca fries.
Disney Springs has a lot of places to grab a quick bite to eat, and for meat-eaters, we're going to recommend The Polite Pig, where almost everything is — as you may have guessed — based around pork. The barbecue here is fantastic, and the sides are equally as good.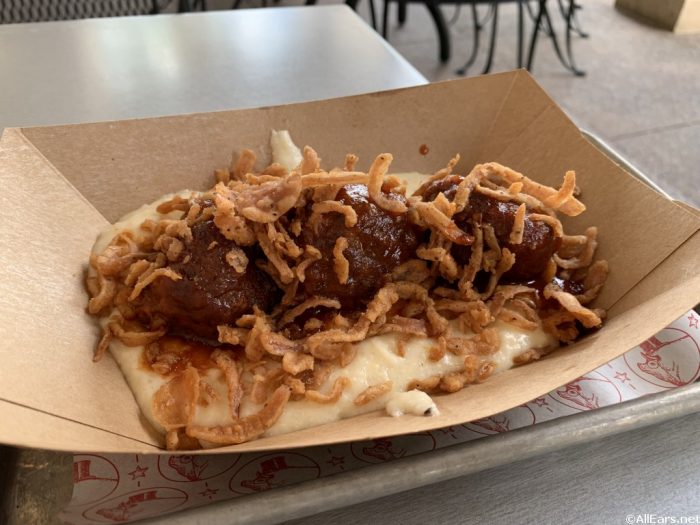 And there's a bourbon bar and a lot of delicious alcoholic drinks as well. Definitely a great date night spot without the Table Service prices.
Forget the chicken sandwich wars because once you've had a chicken sandwich from Chicken Guy!, you will want no other chicken sandwich ever again. This chain is spearheaded by celebrity chef Guy Fieri, and his chicken is no joke — it's seriously good.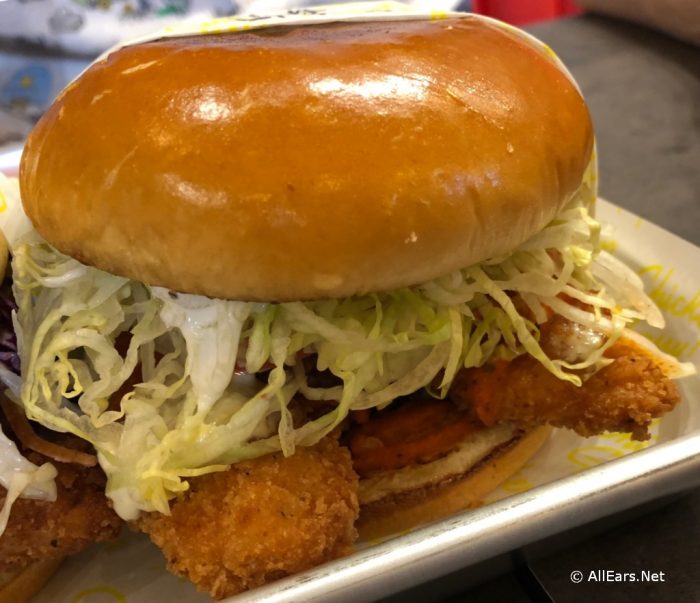 But the best part? You can get 22 sauces to try out here. That's a lot of sauces! And the milkshakes are to die for.
Earl of Sandwich offers up some unique and tasty sandwich combos, like the Signature Roast Beef, the Hawaiian BBQ, the Chipotle Chicken Avocado, or the Holiday Turkey (which tastes like Thanksgiving).
If you want healthier options, the salads here are pretty tasty, too.
If you want one of the best burgers you can get at Disney World, you'll want to pop into D-Luxe, where you can get the signature Double Bacon Stack Burger or the El Diablo Burger (which lives up to its name).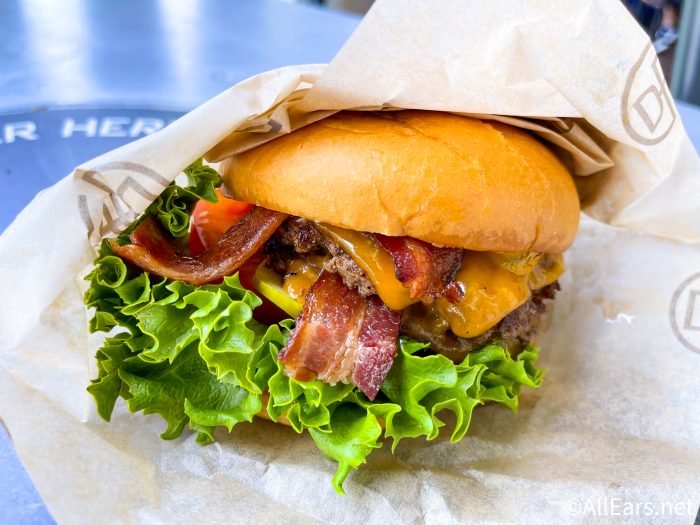 And don't forget to try one of the boozy milkshakes, like the Smoked Bourbon Gelato Shake.
Cookes of Dublin
If you're craving Fish and Chips outside of EPCOT, head on over to Cookes of Dublin, where they're serving up the SAME fish and chips you can get inside Raglan Road (except you can get it without a reservation at Cookes). These are also on our list of best fish and chips at Disney World — for good reason.
For dessert, try the Jammy Dodger Cookie.
The Daily Poutine offers up…well…poutine, but this isn't just your standard brown gravy and squeaky cheese poutine (though they've got that!). There are often fun flavor combinations; we've even had Korean BBQ poutine here.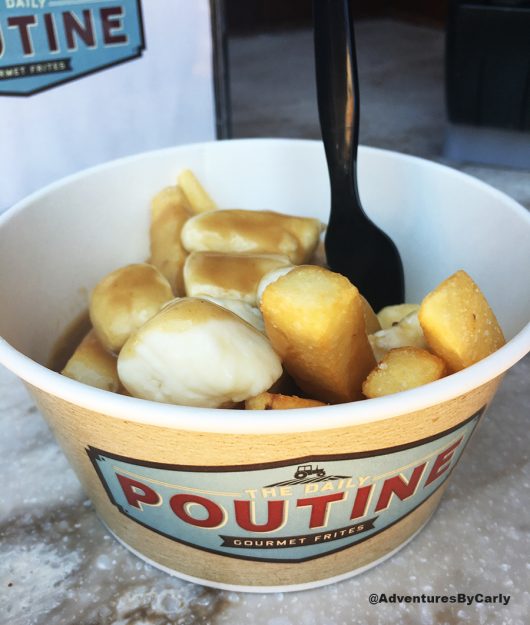 Try regular poutine variations inspired by French and Latin flavors, and watch for specialty flavors like cheeseburger or Thanksgiving.
Disney World Resorts
Although Disney World resorts aren't really known for their Quick Service restaurants, Captain Cook's at Disney's Polynesian Village Resort is one we can highly recommend, if only for the Pulled Pork Nachos.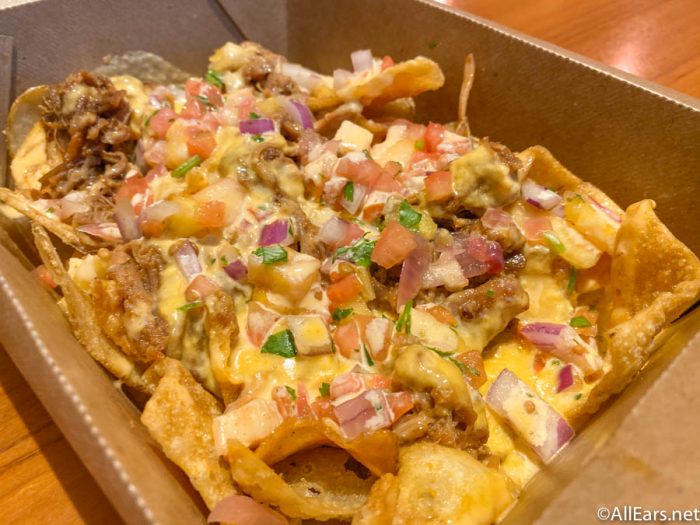 You can also get that delicious Tonga Toast here for breakfast (though without the strawberry compote you'll find it served with at Kona Cafe)!
Want delicious homemade pastries, house-made specialty salads, and sandwiches? Well, head on over to Disney's BoardWalk Inn to Boardwalk Bakery to indulge in some yummy baked savory and sweet treats. You can also get a delicious Grilled Cheese.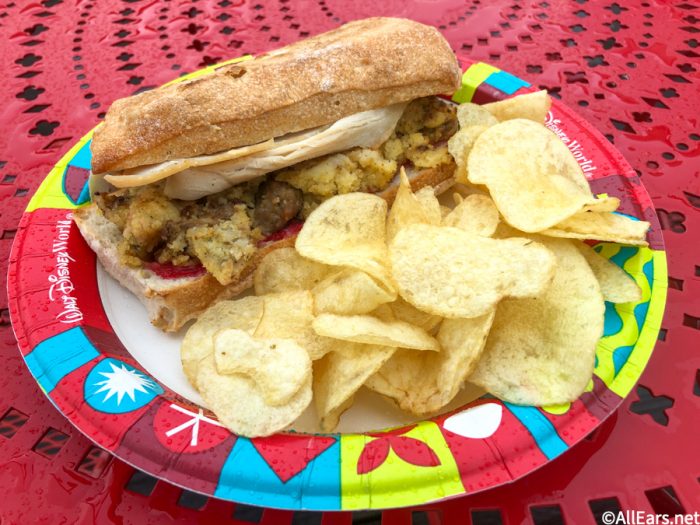 There's a Mickey Brownie here that you can't resist.
Over at Disney's Riviera Resort, you can grab some delicious breakfast, like the fluffiest pancakes you've ever seen or a Croque Madame. For lunch and dinner, there are some great sandwiches, like the Spicy Italian Sandwich. If it's salad you crave, there's the Tuna Niçoise Salad.
There are some hearth-baked pizzas to choose from for picky eaters (and for those who just want some tasty 'za)!
Yes, it is possible to eat well — really well! — at Disney World without a single dining reservation. Many of Disney World's Quick Service restaurants serve up some great food, so be sure to try them out on your next trip!
What's your favorite counter service restaurant at Disney World? Let us know in the comments.
Join the AllEars.net Newsletter to stay on top of ALL the breaking Disney News! You'll also get access to AllEars tips, reviews, trivia, and MORE! Click here to Subscribe!