Yesterday, Disney World got HUNDREDS of price increases.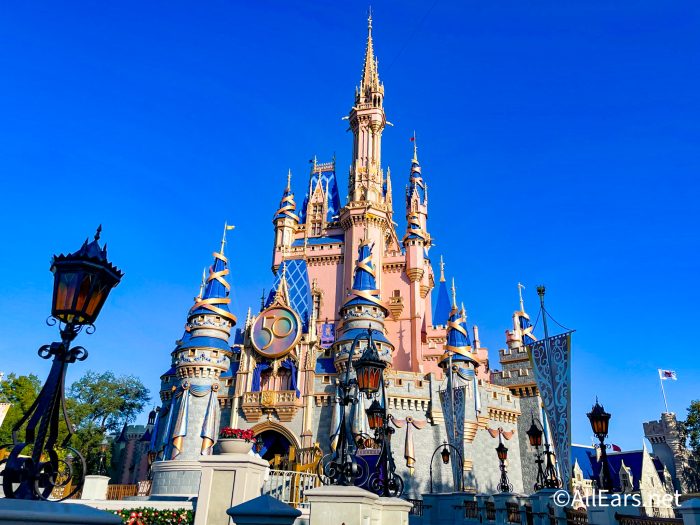 That may seem impossible, but we assure you that it's true. Food items all around the resort got bumped up as mass menu changes came out in the morning. Many fan-favorite snacks got slightly more expensive, so if you don't want to check out the incredibly long list to see what was affected, we're breaking down the top changes here!
Dole Whip
Let's start with what is perhaps Disney World's most popular snack, Dole Whip! The soft-serve treat got a price increase in some locations, but not others. At Aloha Isle, a cup of Dole Whip now costs $5.99, up from its previous price of $4.99. Elsewhere, you can still get it for the old price…but that may not last long!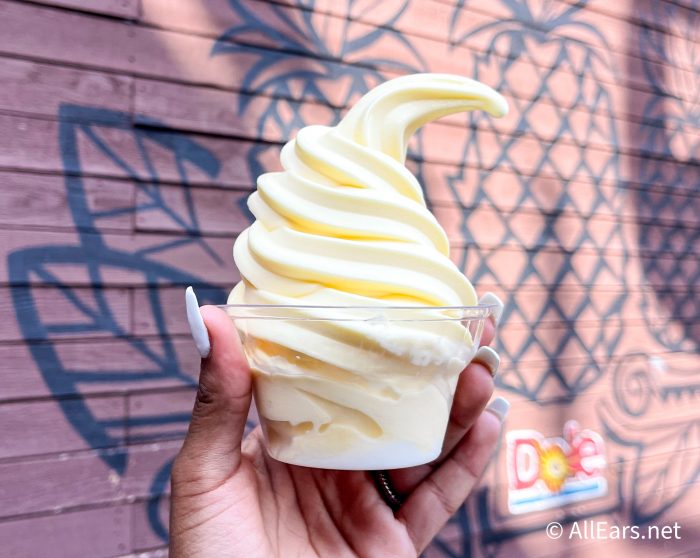 Floats and Ice Cream
In addition to cups of Dole Whip, certain Dole Whip floats got price increases as well, going up as much as $1 per order. The same is true for ice cream and soda floats in many locations. For instance, the floats at Storybook Treats are now $5.99 each, whereas they were $5.49 before.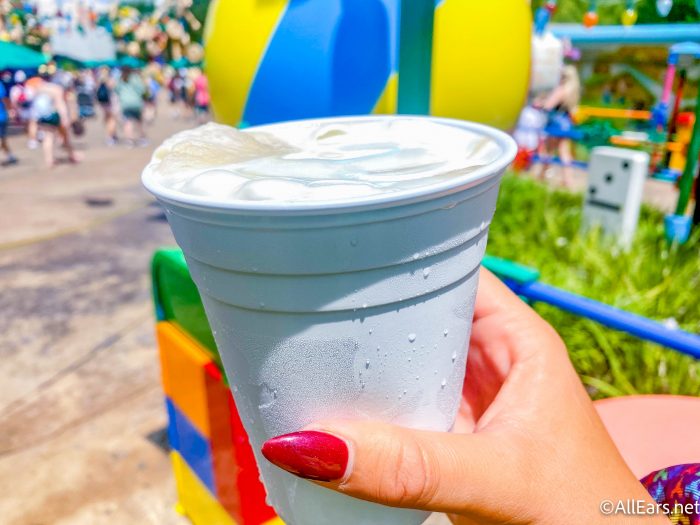 Mickey Ice Cream Bars and Sandwiches
What's another classic treat? A Mickey Premium Ice Cream Bar or Mickey Ice Cream Sandwich! You'll find these guys at carts all around Disney World, and yesterday they went up to $6.25 at many of those spots. However, you may notice a difference when purchasing them at quick service restaurants, where you can now find them for $5.99. (The carts usually include tax in the price, but the restaurants don't.)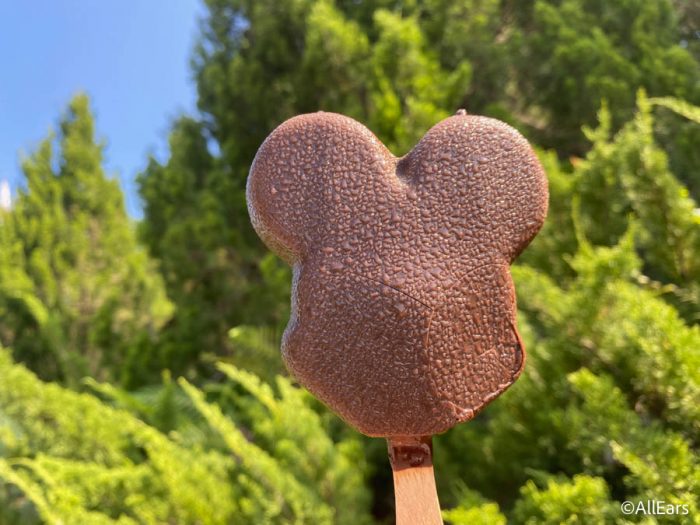 Churros and Mickey Pretzels
And speaking of snack carts, let's talk about churros and Mickey pretzels. Mickey pretzels are now $7.50 in many places ($7.19 in places that don't include the tax). Churros have increased in price to $6.39 (where tax isn't included), but the price change hasn't yet hit some of the spots where tax is included.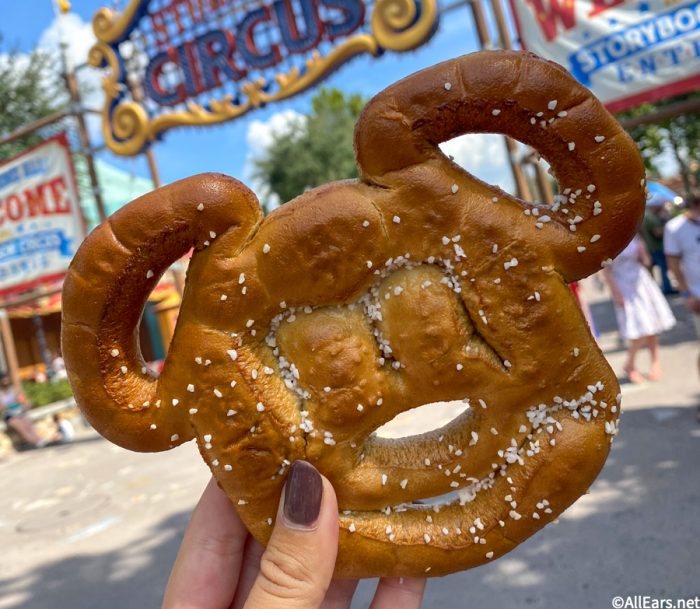 Bottled Beverages
One of the big changes is to bottled beverages, like soda. At many snack carts around Disney World, we noticed that the bottled Coca-Cola products have gone up in price to $5 each. (Usually, the ones that are offered at these places are Coke, Diet Coke, and Sprite.) Bottled water is $3.50 and SmartWater is $5.50, just in case you're curious.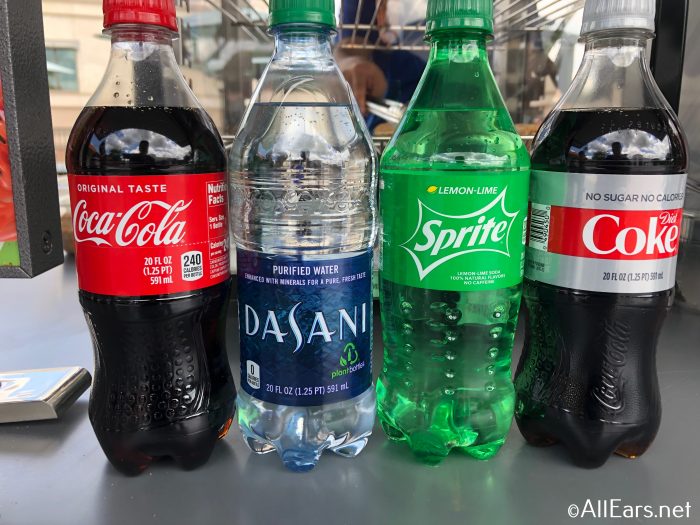 Burgers, Hot Dogs, and Chicken Tenders
If you're looking to eat some of the most classic theme park meals, you might be paying a bit extra on your next visit. Many quick service staples increased in price yesterday, including fan-favorites like burgers, hot dogs, and chicken tenders. For example, the 1/3 lb. Angus Bacon Cheeseburger at Restaurantosaurus went up to $12.29 from $11.99. Also at that restaurant, the All-Beef Hot Dog got more expensive, now costing $11.99, and the Chicken Breast Nuggets went up to $10.29. We noticed similar increases at most Disney World quick service restaurants.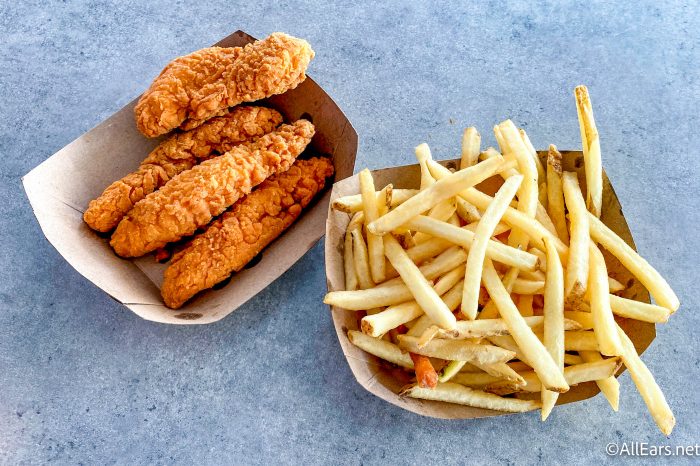 Hot Beverages
We're in the middle of the winter months, and that means that it sometimes gets chilly at night and in the morning. If you're looking to pick up a hot drink to warm you up, you'll want to take note of price increases on coffee, hot chocolate, and hot tea. Freshly Brewed Joffrey's Coffee™ is now $3.49 per cup at many spots, while Hot Cocoa and Twinings London® Hot Tea will cost you the same. Previously, they were all $3.29 each, so it's not a huge difference, but you may want to know if you're on a tight budget.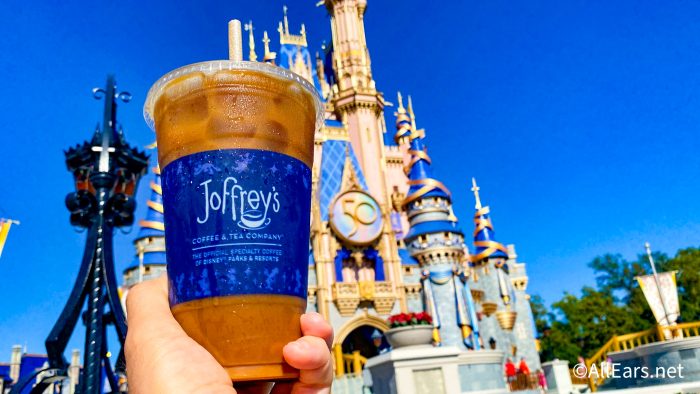 A Variety of Specialty Alcoholic Beverages
If you're stopping by any of the drink stands or bars in Disney World, you may find that your favorite concoction has gone up in price. For example, the California Sunset at BaseLine Tap House is now $15 (up from $14), the Angry Orchard Rosé Cider at Block & Hans is now $11.75 (up from $9.25), and the Island Sunrise at The Smiling Crocodile is now $13 (up from $12). You'll find small changes like that on many alcoholic beverages now.
Price Hikes At Pool Bars and Resort Quick Service Spots
Dining at your Disney World hotel likely got more expensive as well, because most pool bars and resort quick service restaurants got menu-wide price increases. Drinks have gone up a $1 or so each at the pool bars, and many individual item prices are being increased by a few cents at the grab-and-go spots in the hotels. We saw it at everywhere from the All-Star Resorts to Beach Club.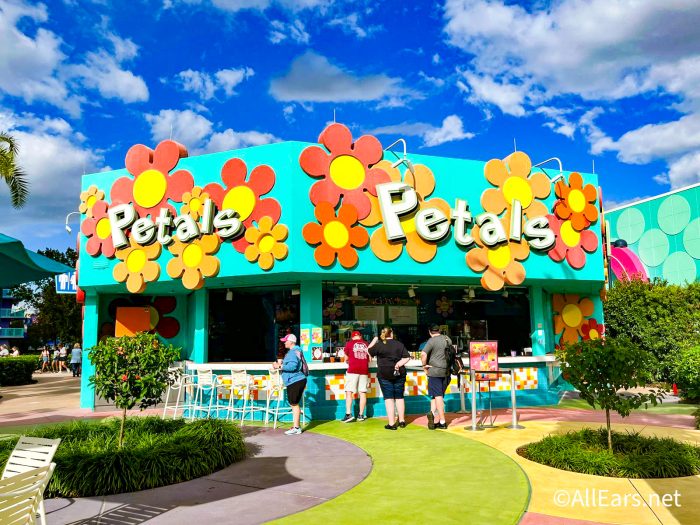 A Bunch of Different Table Service Restaurants
And finally, let's discuss all the table service spots that got price increases on multiple items yesterday. There are so many, it's best if we just share this list:
And those are all of the major price increases you need to know about right now. If you're interested in seeing the entire list of changes, click below! And make sure to keep following along with AllEars for the latest Disney World news and updates.
Which price increases are going to affect your trip the most? Tell us in the comments!