EPCOT is arguably the most foodie theme park at Walt Disney World. The park celebrates four festivals a year and all of them serve food and drinks inspired by countries from around the world. Chances are, if you're at EPCOT, you're visiting during one of the festivals.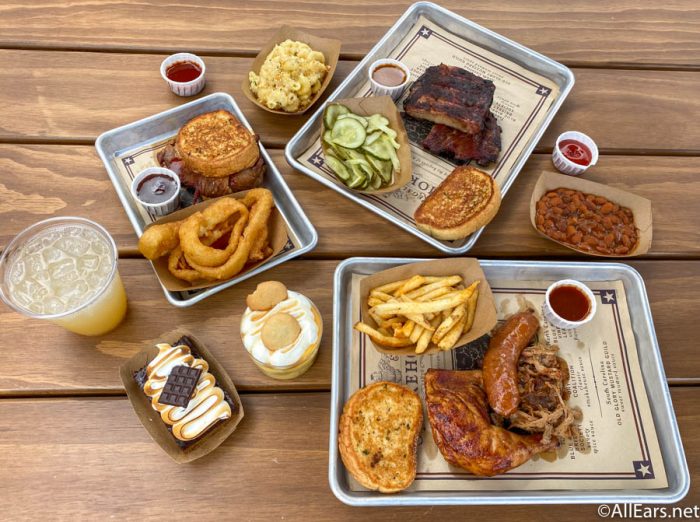 And the other times of the year? There are still plenty of good dishes and restaurants to try. You just have to know where to go! We're frequent visitors to EPCOT's festivals and other dining locations. So we've compiled a list of awesome places to eat at EPCOT during the festivals and any other time of the year!
Here's where the Disney pros eat when they visit EPCOT!
Festival Eats at EPCOT
If you happen to be visiting during a festival, you'll get a lot of mileage out of the food booths located around World Showcase. This section of the park is loaded with Quick Service spots and Table Service restaurants all year long, making it a go-to for dining year-round. However, during the festivals, it's also packed with small kiosks that are specific to each event. This would be your chance to try a unique dish you couldn't normally get any other time of the year. While menus are subject to change, here are few options that tend to make a  yearly comeback!
This cake is an Instagram-worthy beauty. It's an elegant dessert that's big enough to share and pretty enough for a picture. And yes, of course, it tastes good too! Festival of Arts is known for creating visually stunning treats and this mini-cake is no exception!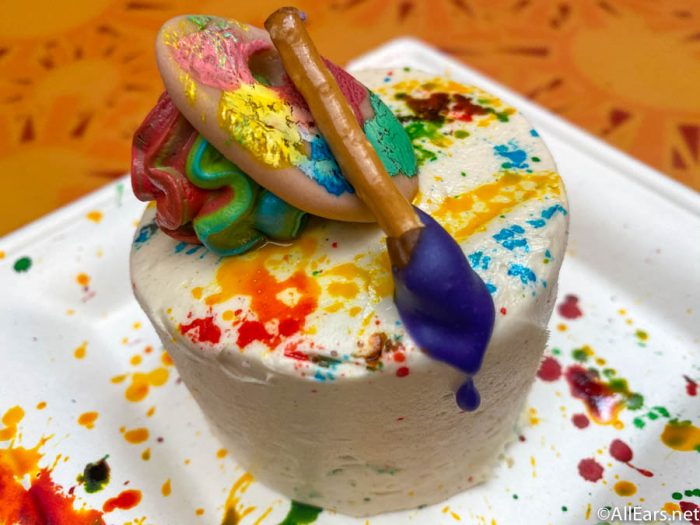 The terrarium is another gorgeous treat that's almost too pretty to eat. It's made with chocolate pudding, avocado cream, matcha crumble, and baby herbs. If Earth Eats doesn't strike your fancy, head to Japan for some Frushi! That's a signature dessert made with fruit and coconut rice that's widely known among EPCOT enthusiasts.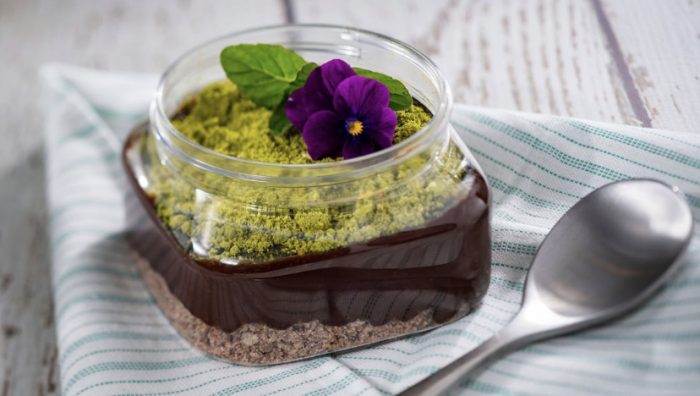 Le Cellier is a well-known steakhouse and Signature restaurant at EPCOT. It serves some really tasty, high-quality meats and entrees inspired by the great country of Canada. Now, what if I told you that you could get some of these same menu items for cheap? During the Food & Wine Festival, the Canada booth serves up a version of Le Cellier's famous Canadian Cheddar Cheese Soup for around $5. Pretty great, eh? And now you know!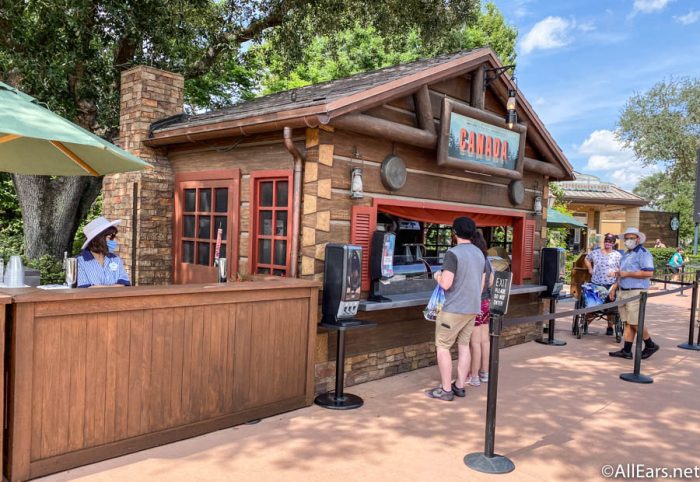 Japan pretty much kills it when it comes to festivals. The Frothy Ramen is made with chilled noodles and Dashi Broth topped with egg white froth. It's a crowd-favorite among Food and Wine fans. And, it's chilled so you don't have to worry about eating a hot cup of soup in Florida.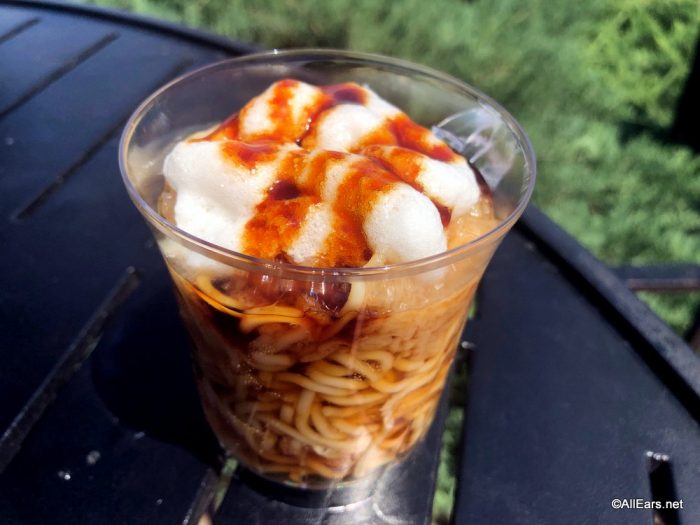 The Chengdu Fries kind of blew us away when we first tried them. Many Disney snacks claim to be spicy. This dish actually lives up to the name! The fries are made with spicy chili sauce and red pepper flakes. Then, it's all topped with peanuts and green onions. Yum!
Eats Available All Year at EPCOT
It's a well-known "secret" that this popular spot in France opens a little earlier than most other World Showcase buildings. Les Halles is a pastry and coffee shop tucked in the back of the pavilion and open early for breakfast. Enjoy a fresh croissant, baguette, or espresso in the peaceful promenade early in the morning. It's truly a blissful way to start the day at EPCOT.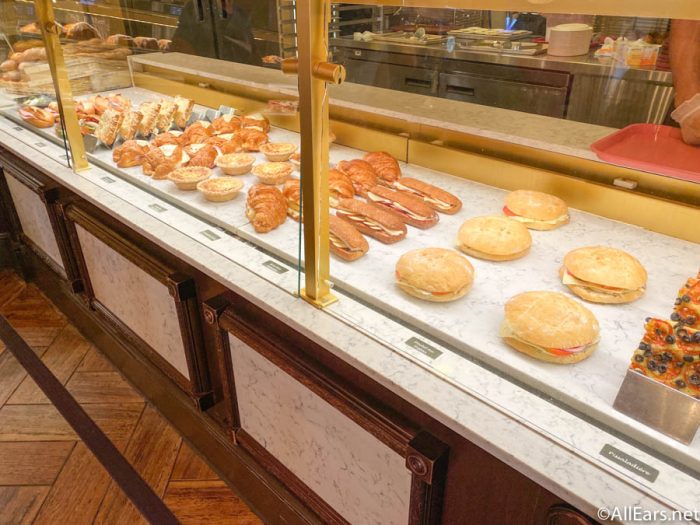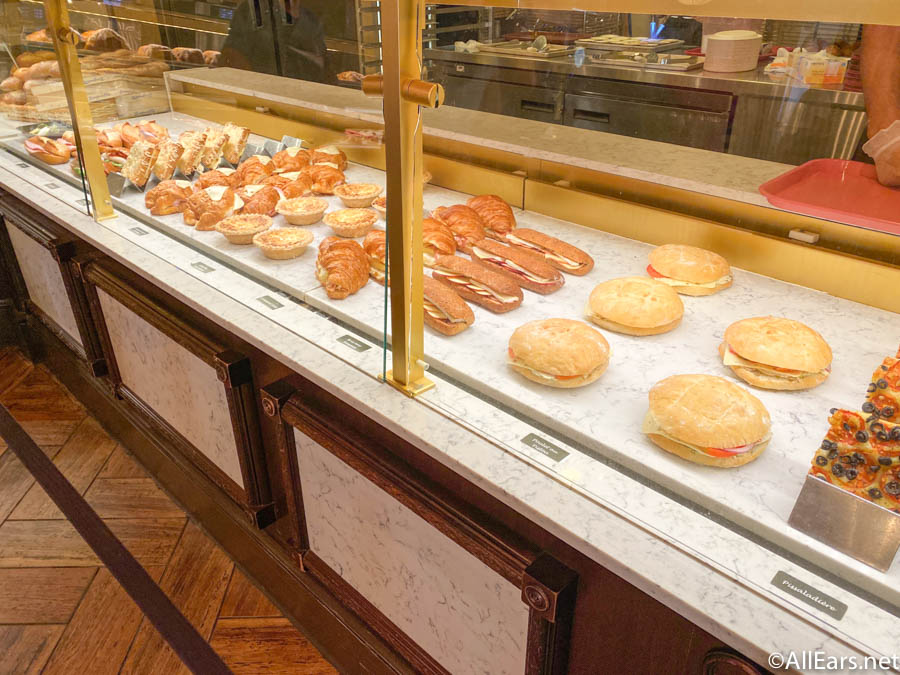 The foodie fun doesn't stop at the patisserie! There's also L'Artisan des Glaces where you can get an Ice Cream Martini and Les Vins des Chefs de France where you'll find the Grand Marnier Orange Slush.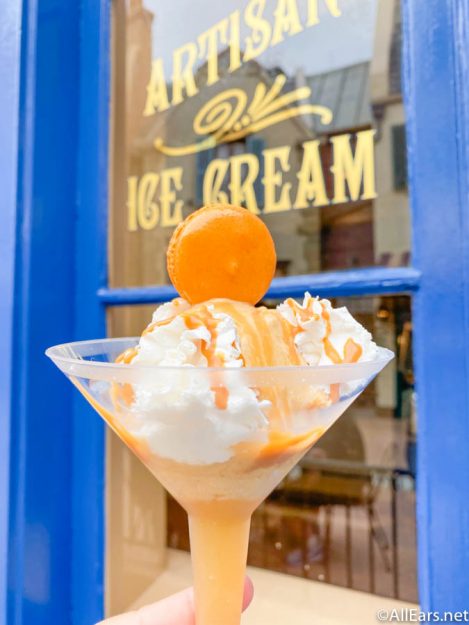 Do you want Disney characters and good eats all in one place? Garden Grill is your best bet! This is one of our favorite character dining restaurants anywhere in Disney World. The restaurant is small enough that you get plenty of interaction with Mickey and friends. The atmosphere is also super fun! The dining area rotates, and you'll get a passing view of the Living with the Land attraction. It also hosts an all-you-care-to-enjoy breakfast. Can you ever go wrong with unlimited Mickey waffles?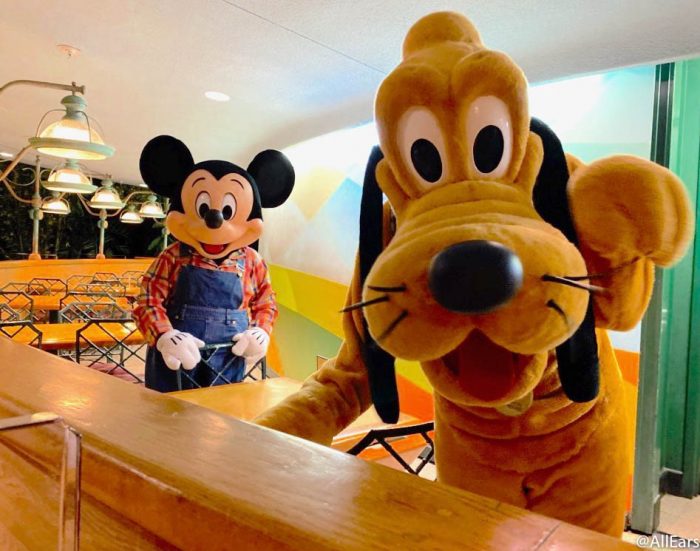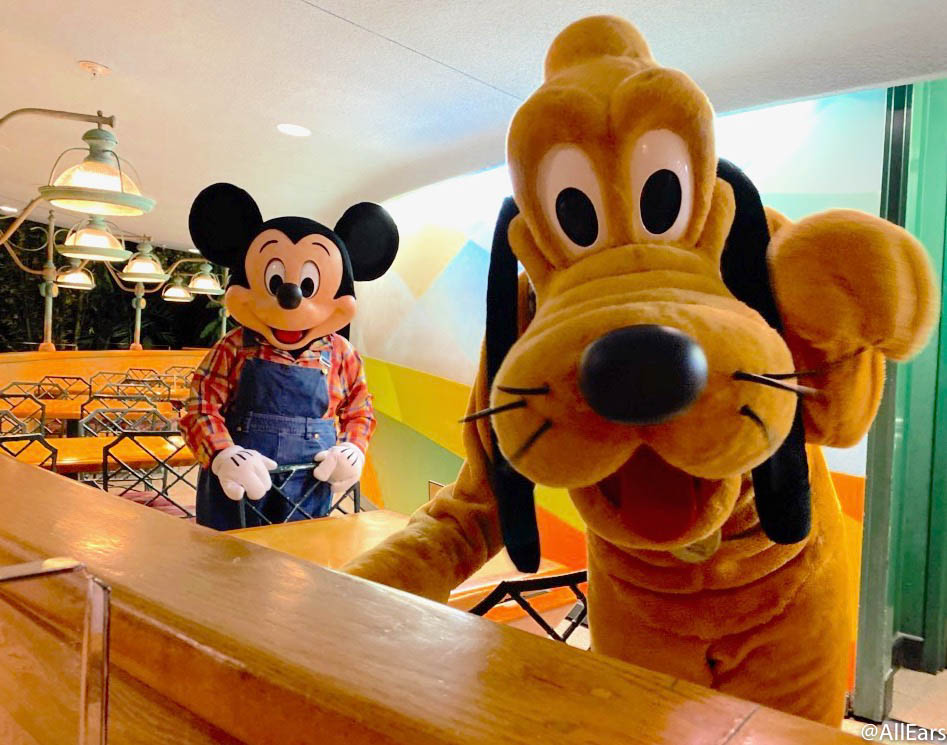 Tutto Gusto is charming and cozy and a great choice for wine lovers or those who are looking for a quiet escape from the noise and heat. More importantly, the food is good. If you're looking for an excellent fettuccine or top-notch gnocchi, this is your place. The cellar is tucked away inside the Italy Pavilion and almost unnoticeable. Walk too quickly through Italy and you'll miss it completely!
Some guests might not consider La Cava as a restaurant and think of it as more of a bar. However you want to classify it, the restaurant/bar serves a mean guacamole and queso dip. And okay, you caught us. We come for the queso and stay for the fantastic margaritas! Plus, if you want something a little more substantial, just head outside to Choza de Margarita for empanadas and tostadas!
Regal Eagle opened in early 2020 in the American Pavilion. The Quick Service restaurant that previously resided in this building was definitely a little lackluster. Disney has amped up the new restaurant with far better selections including smoked chicken, dry-rub pork, and beef brisket sandwiches. And there's a real smoker outside the dining area that beckons you with delicious smells!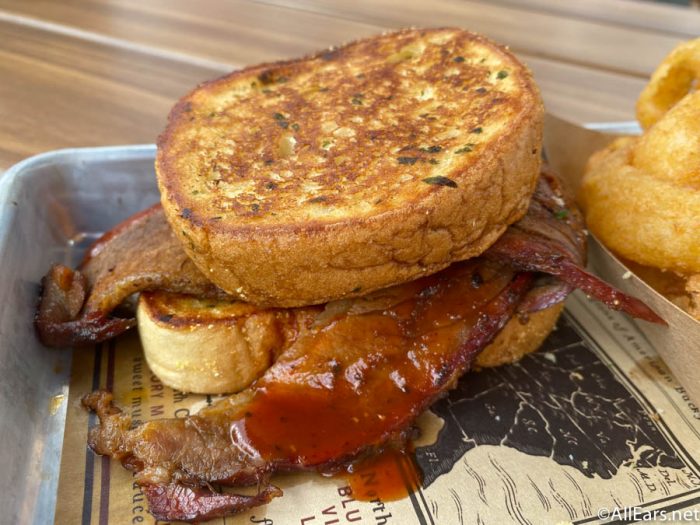 Honestly, this is just the tip of the iceberg when it comes to good food at EPCOT. It's truly a gold mine of sweet treats and savory eats. We didn't even mention the Tiramisu Pop from Italy, fresh caramel corn from Germany, and Norway's School Bread. It's really hard to go wrong at EPCOT. As long as you come with an empty stomach and open mind, you're sure to find something you love here! Hopefully, this list gets you started on your food journey around World Showcase and beyond.
What's your favorite place to eat at EPCOT? Let us know in the comments!
Join the AllEars.net Newsletter to stay on top of ALL the breaking Disney News! You'll also get access to AllEars tips, reviews, trivia, and MORE! Click here to Subscribe!