It can be tough to pick the right Resort hotel for your Walt Disney World vacation — there are so many to choose from!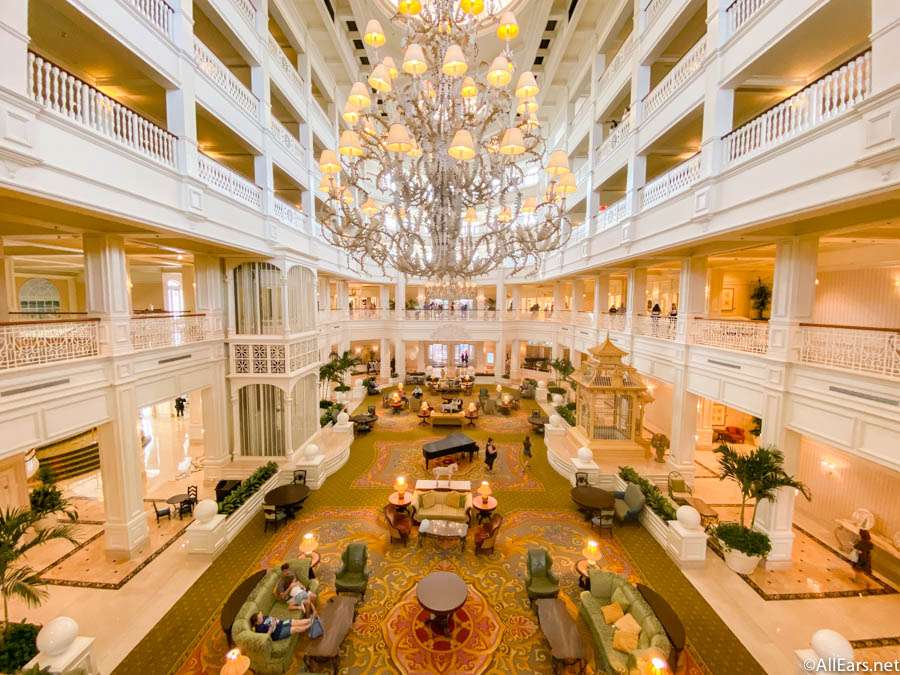 For most guests, the biggest deciding factor is cost. But even once you narrow it down by budget, there are several Resorts in each category to choose from!
We're here to help. This list is a quick snapshot of each Walt Disney World Resort's best — and worst — traits. And, if any of them catch your eye, they're all linked to our incredibly detailed Resort Fact Sheets so you can make the best decision possible when it comes to your Disney accommodations.
The Best (and Worst) Thing About Each Walt Disney World Resort
VALUE RESORTS:
Best Thing:  All of the All Star Movies rooms have very recently been remodeled, so you're going to stay in some of the newest rooms on property. They now feature a murphy bed so you have more space during the day, but can still sleep four at night.
Worst Thing: During non-peak times, the All Star Resorts usually share one bus. Due to its location, All-Star Movies is typically the last stop, meaning there may be limited seating or standing room only by the time it gets to you.
Best Thing: The pool! All Star Music's main pool is in the Calypso section and features the Three Caballeros. You'll find Donald, Jose, and Panchito in the center of the pool — and not only are they adorable, they squirt water! It's a fun and big pool the whole family can enjoy.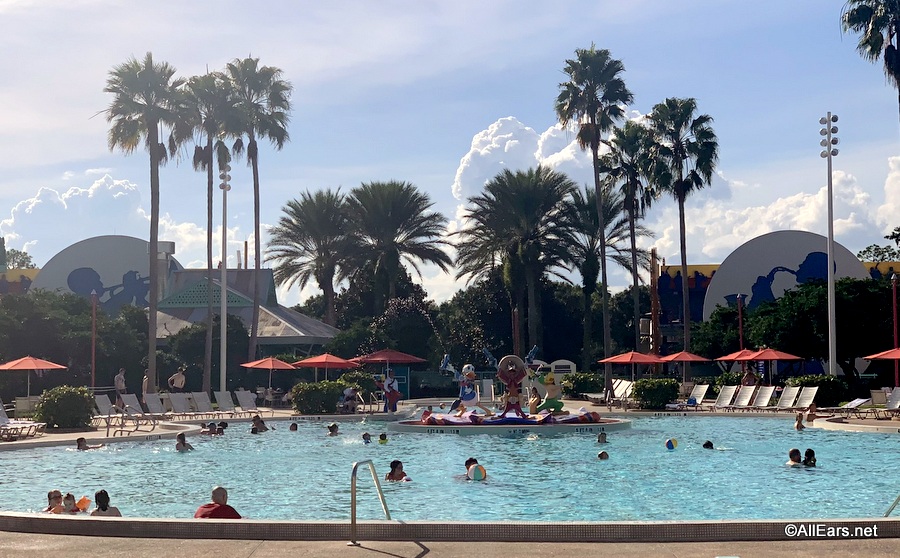 Worst Thing: The food. While the food at Intermission Food Court is decent, and much improved over the last few years, it's still lackluster when compared to Quick Service dining at some of the other resorts (even other Value Resorts, like Art of Animation) and the parks. You can get classic theme park fare — chicken nuggets, burgers, and pizza — but there isn't much variety. If you're a more adventurous eater or looking for something more exciting, plan to eat your meals in the parks.
Best Thing: When compared to the other All Stars, All Star Sports drew the lucky straw when it comes to location! When they are sharing a communal bus, Sports is the usually first to be dropped off and picked up. This means you're much more likely to get a seat upon pick up — plus you're dropped off first so you get back to your room a few minutes sooner. 😉
Worst Thing: All Star Sports is the last of the three resorts on the refurbishment schedule. Work likely won't start until 2021, so you won't get the benefit of the newly designed rooms.
Best Thing: Suites! The majority of the rooms at Art of Animation are family style suites that can sleep up to six adults. They feature a kitchenette, two full bathrooms, and a master bedroom. This flexible set up is perfect for larger families who need to spread out — you can often book one family suite for less than two rooms elsewhere.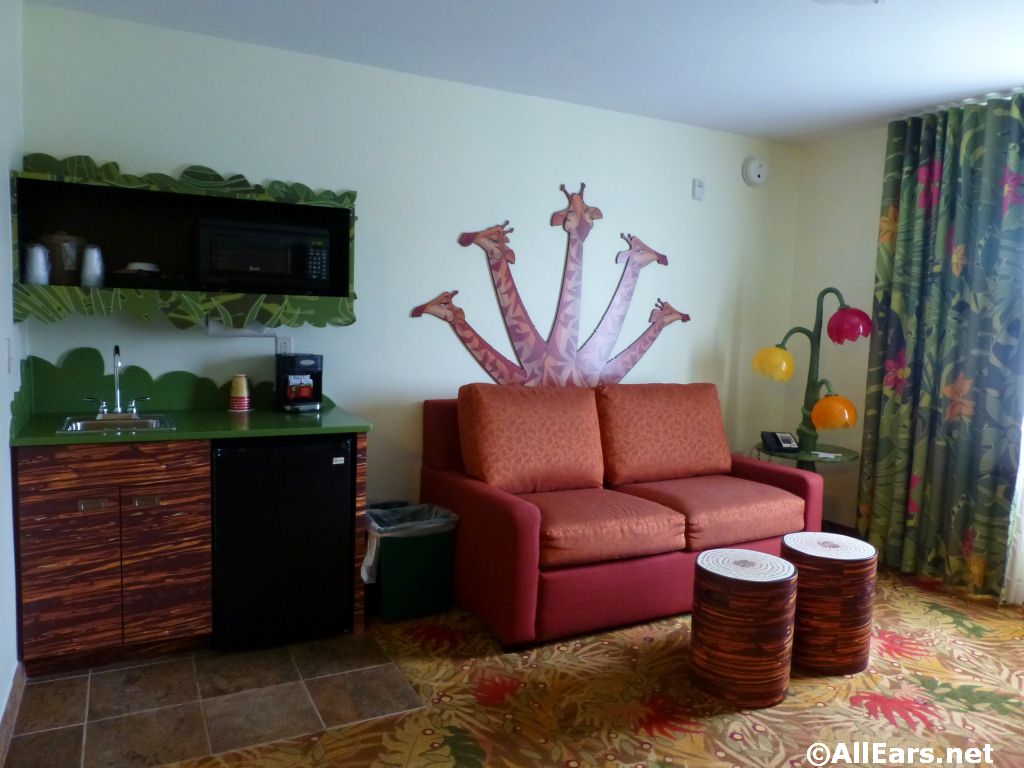 Worst Thing: While this may not be a downfall for some, it's an incredibly over the top, larger than life Disney-themed resort. There are huge figures of iconic Disney characters, Disney movie themed pools, and even the rooms are over the top. Because of this, plus the layout of the rooms, this is a very popular resort for families with young kids. If you have older teenagers or are a couple without kids, this may not be your ideal atmosphere.
Best Thing: The Skyliner! Along with Art of Animation, Pop Century is the only value resort to have another form of complimentary transportation in addition to the buses. You can soar through the sky to Epcot and Hollywood Studios in the Skyliner Gondolas — which are basically an attraction in themselves!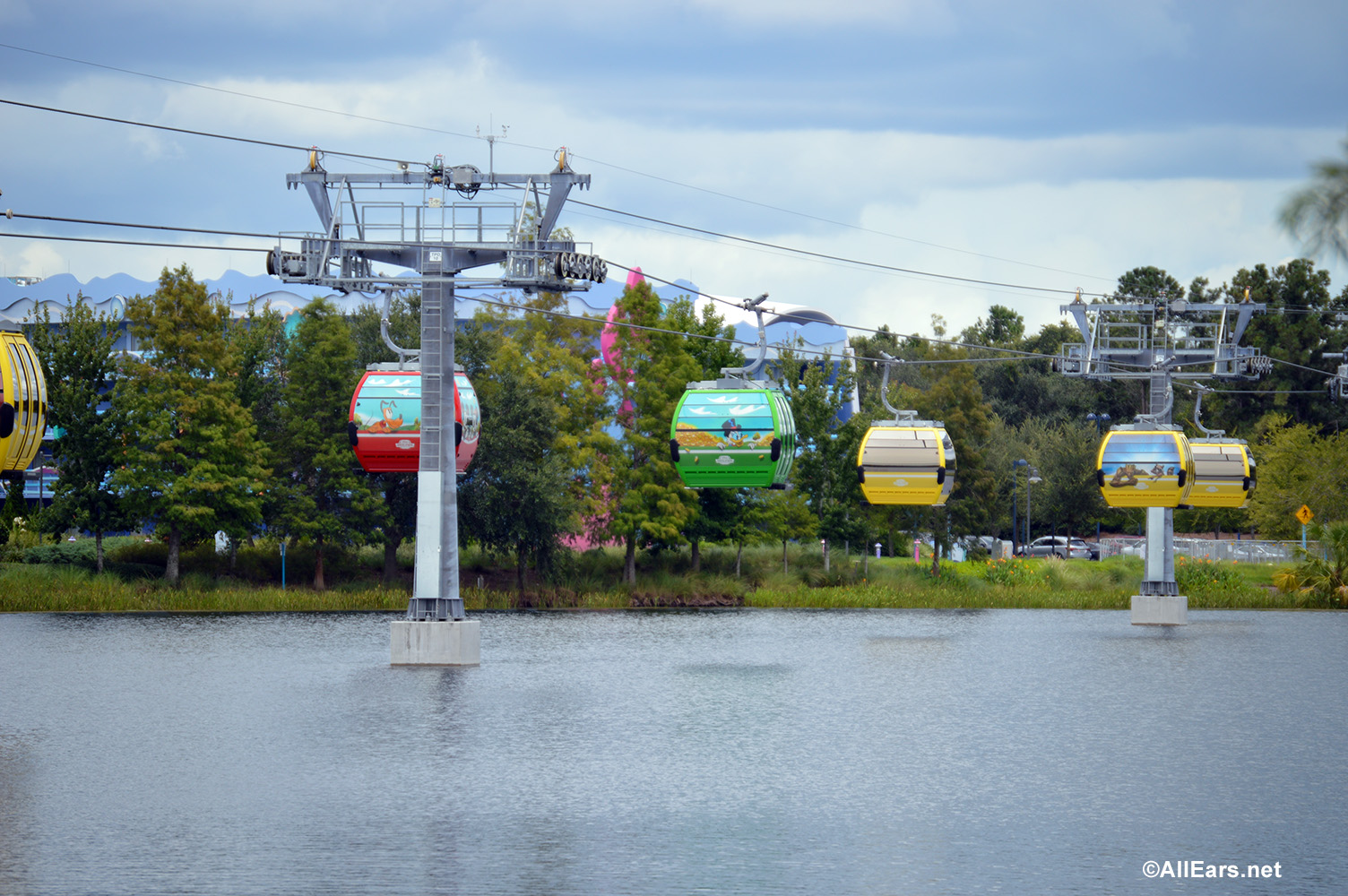 Worst Thing:  The food. While there isn't anything wrong with Everything Pop! Food Court, there isn't anything great about it either. You'll find basic "theme park fare" such as burgers and pizza but not much past that. It'll do when you're on the way out for a day in the parks or exhausted from a long day, but it's nothing to write home about. If you're a "foodie" you may want to consider another resort — or at least plan to dine outside the resort the majority of the time.
Moderate Resorts
Best Thing: Location! Caribbean Beach Resort is home to the main Skyliner Station, meaning you can jump on the Hollywood Studios or Epcot line and get there without transferring!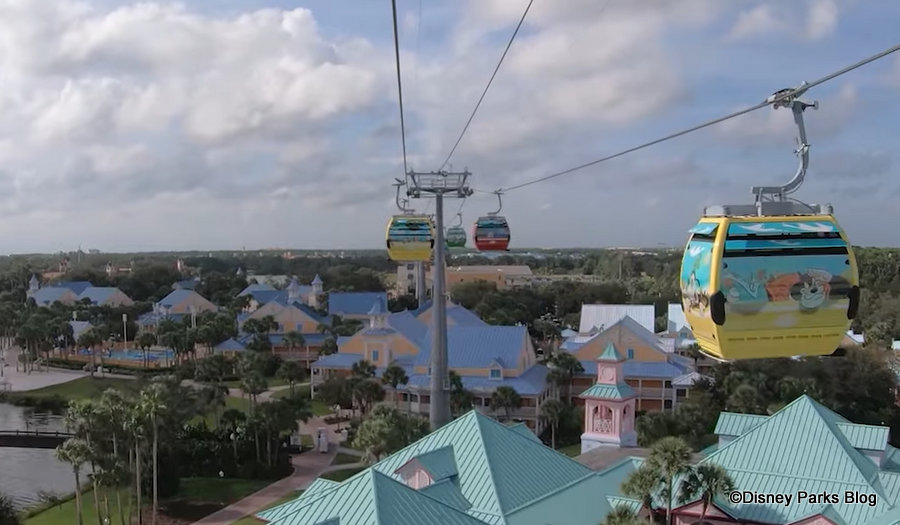 Worst Thing: It's huge! This may not seem like an issue but it may cause two hiccups. For starters, depending what section you're in, you could be a long walk to the Skyliner Station or central hub of the resort with the main pool and dining locations. And two, there are bus stops through the resort. This is great because you don't have to hike to catch a bus, but not so great that the bus has to make multiple internal stops before you can even head out to a park.
Best Thing: The food! With the addition of the nine-month-old Gran Destino tower came a lot of brand new, excellent dining options. Grab Spanish coffees at the Barcelona Lounge, tapas on the top floor at Toledo, cocktails at the Dahlia Lounge, or dinner on the water at Three Bridges Bar & Grill.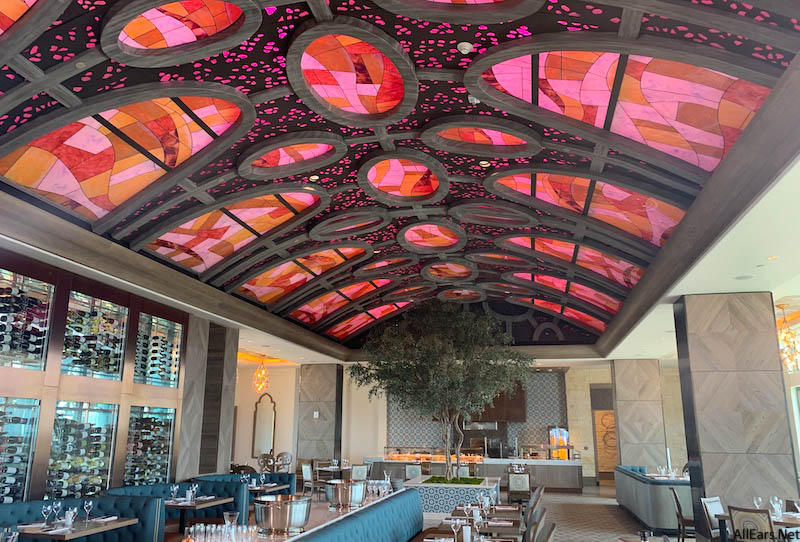 Worst Thing: Transportation. While a lot of the Coronado Springs atmosphere makes you feel like you're at a deluxe resort rather than a moderate, the one thing that still needs improvement is the transportation. The only way to get anywhere (for free) is via bus. And because the buses have to make several internal stops throughout the resort, there's a chance one could arrive to your stop and be full. Plus it's time consuming — it can take 20+ minutes before you even leave the resort.
Best Thing: There is so much to do! From a free campfire sing along with Chip and Dale to trail rides and fishing to the  Hoop de Doo Musical Revue, you could spend a week at Fort Wilderness and never run out of activities. If you're in the mood for a laid back vacay, this could be the perfect spot for you!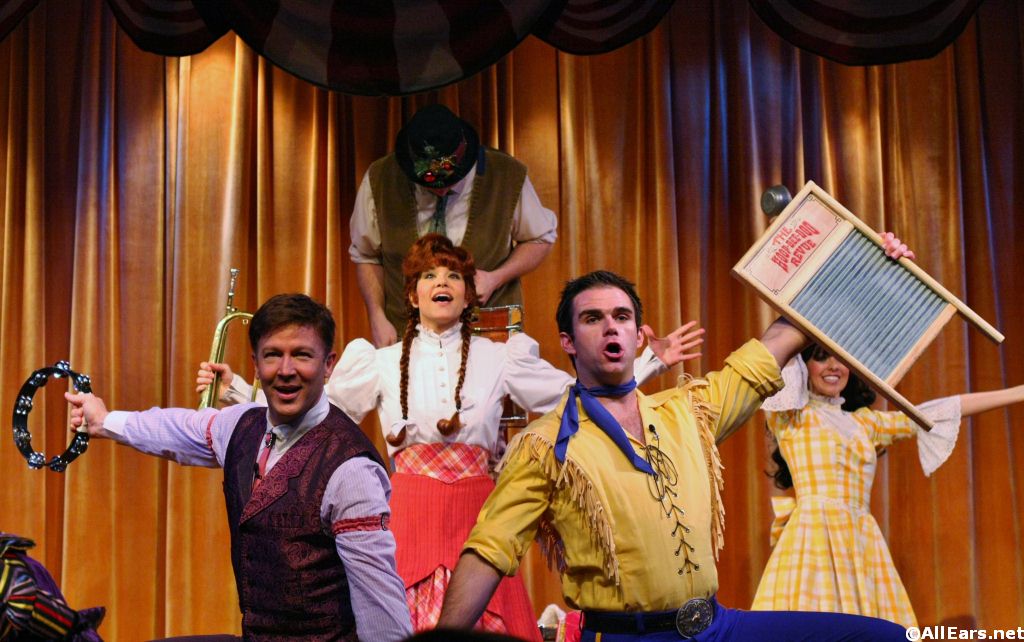 Worst Thing: It's huge! Unless you rent a golf cart, you'll likely have to take a bus to get anywhere interally — including restaurants, boat launches, and pools.
Best Thing: BEIGNETS. These delectable treats can only be found at the Scat Cat Club Cafe at French Quarter. Get 'em Mickey shaped, as a sundae, topped with chocolate, or filled with booze — no matter how you do, we promise they'll be delicious.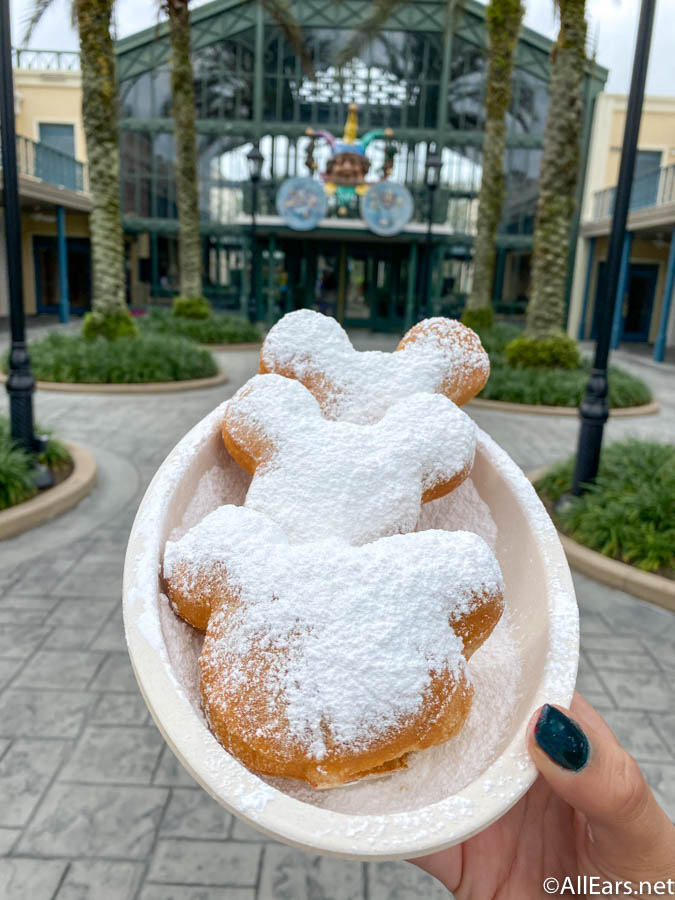 Worst Thing: It has the least amount of rooms of any moderate resort, meaning it can be harder to score a deal — or a room here at all!
Best Thing: Yeeha Bob! This entertainer plays the piano and sings at the River Roost Lounge. He's wacky, he's silly, and he's fun for the whole family! Warning: you may get asked to sing along or participate. 😉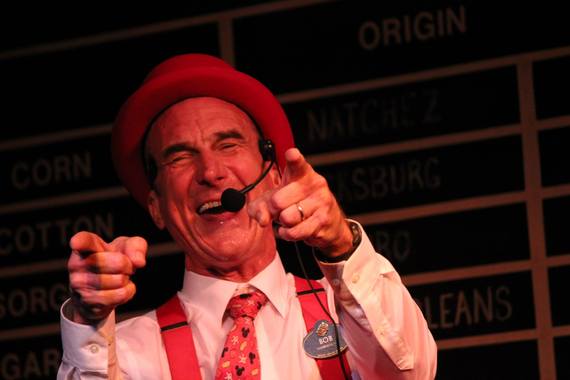 Worst Thing: Riverside Mill Food Court. While there isn't anything wrong with the food court, it's not as good as it could be at a Southern themed resort. There are a few unique, Cajun-inspired options, but the majority of the dishes are standard burgers, pizza, and sandwiches. Luckily, the Sassagoula Floatworks at French Quarter is a short walk (or boat ride) away, and they have a little bit more Cajun-inspiration on their menu!
Deluxe Resorts
Best Thing: The animals, of course! (Actually, not "of course"; the food is a VERY close second. In fact, it may be a tie.) But where else in Disney can you step out on your balcony and see giraffes, zebras, and wildebeest?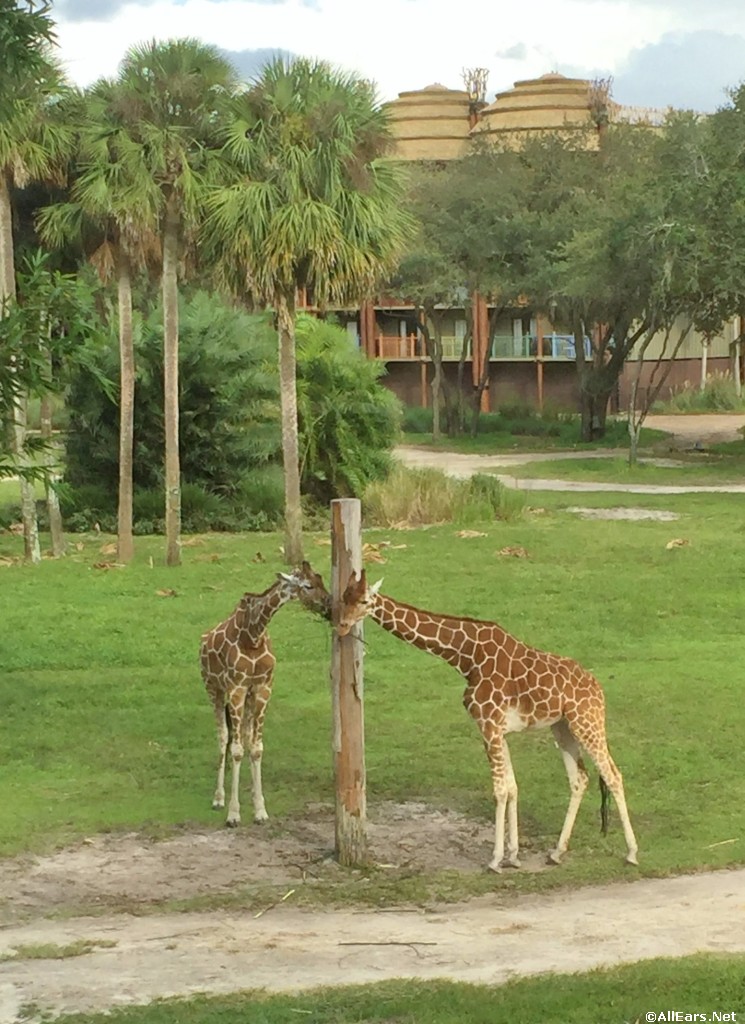 Worst Thing: Transportation. Animal Kingdom Lodge is the only deluxe resort limited to just one complimentary transportation option: buses. You can't even get to Animal Kingdom by foot — only by bus. And because of it's location, it's typically a 20+ minute bus ride to the other parks, which you should definitely account for when planning your day.
Best Thing: Location! Beach Club is walking distance to both Epcot and Hollywood Studios (or you can take the Skyliner), as well as the Yacht Club, Boardwalk, and Swan and Dolphin Resorts. This allows you not only easy park access to half the Disney World theme parks, but it also expands your dining and entertainment options immensely by being so close to other deluxe resorts.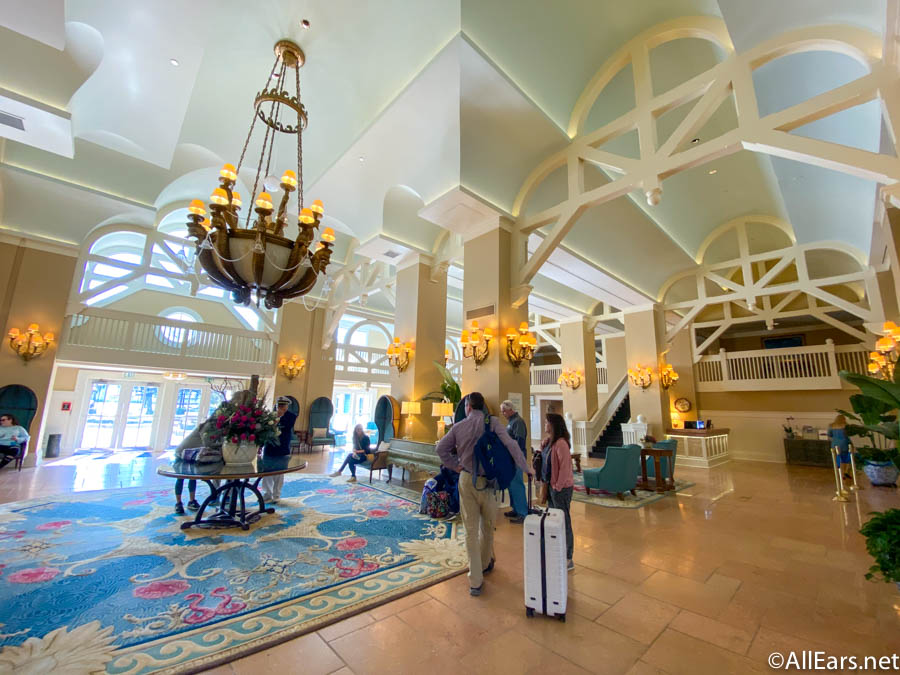 Worst Thing: Beach Club Marketplace. This counter service restaurant has one of the smallest menus of any counter service restaurant in Disney World. You'll find a few breakfast items and sandwiches, plus a grab 'n' go section, but that's about it! Good thing there are so many great dining locations in walking distance plus solid full service restaurants at the Beach Club.
Best Thing: Entertainment! The Boardwalk is the place to be for nightlife at a Disney Resort. Enjoy a dueling piano bar, dance club, street performers, 20s magician themed bar, and MORE.
(The location is also primo, as mentioned in the above Beach Club section.)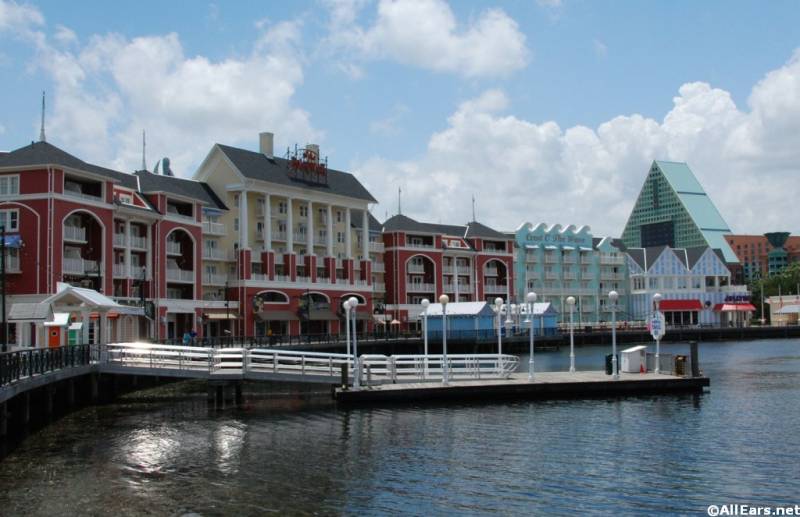 Worst Thing: The noise. Because of the nightlife, the rooms overlooking the Boardwalk may be a bit noisy at night. If you're worried, make sure to request a room that's farther away from the entertainment area.
Best Thing: Location! As of now, the Contemporary is the only resort that's walking distance from the Magic Kingdom (Grand Flo is expected to have a path in the future)! Plus, Contemporary is on the monorail line, so you can also easily get to Epcot, too.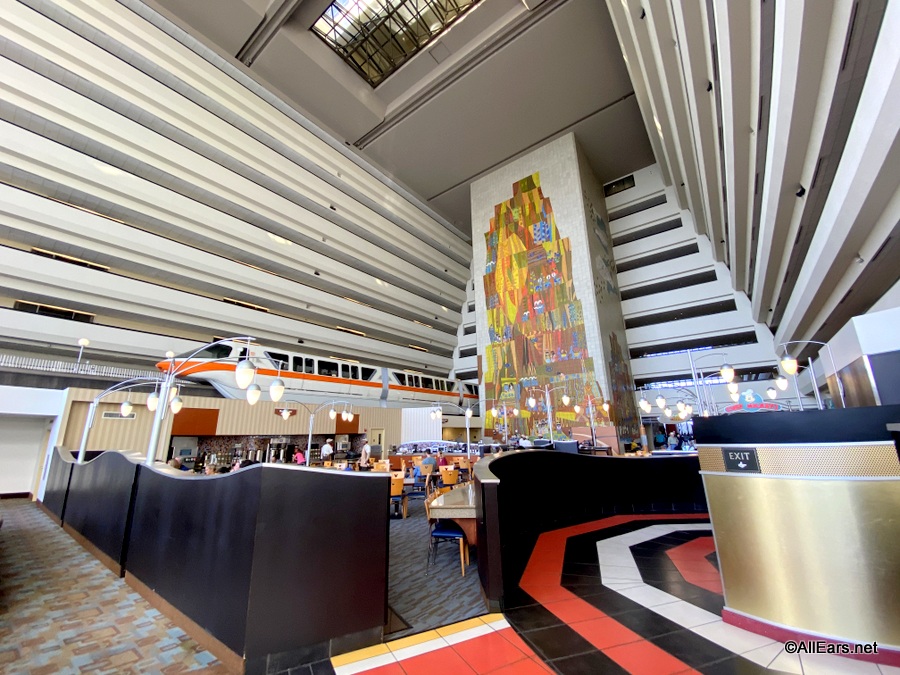 Worst Thing: Noise. Because of the incredibly popular and rowdy Chef Mickey's on the main concourse, you may be able to hear it earlier (or later) than you'd like.
Grand Floridian Resort and Spa: 
Best Thing:  The ambiance. The Grand Floridian Lobby is one of the best places in Disney World. Not only does it smell amazing, but you can enjoy the soothing sounds of a pianist playing classical Disney tunes or the Grand Society Orchestra playing jazzy hits. And during Christmas, you can check out a huge Christmas tree and a full-size gingerbread house that sells baked goods.
Runner up: it's on the monorail line, making a trip to Magic Kingdom a breeze.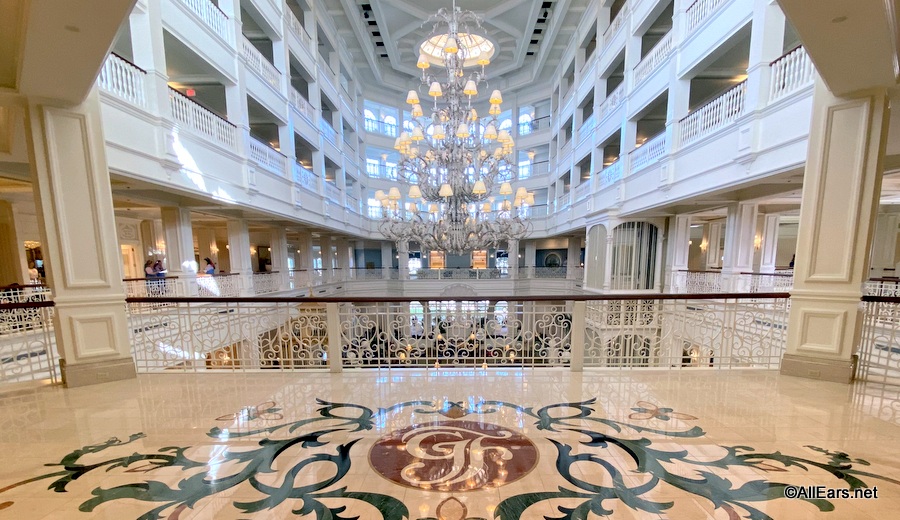 Worst Thing: The layout. Most of the rooms are in separate buildings around the property — and there's no covered walkway to get there. Which means if caught in a Florida downpour, you're going to get soaked going from the monorail to your room.
Best Thing: There is a LOT of awesome stuff at the Polynesian (including being on the monorail), but the BEST thing is the food and drinks. From the incredibly popular, all you can eat 'Ohana to Tonga Toast at Kona Cafe, Dole Whip at the Pineapple Lanai and signature cocktails and hijinx at Trader Sam's Grog Grotto, the Polynesian is literally full of flavor.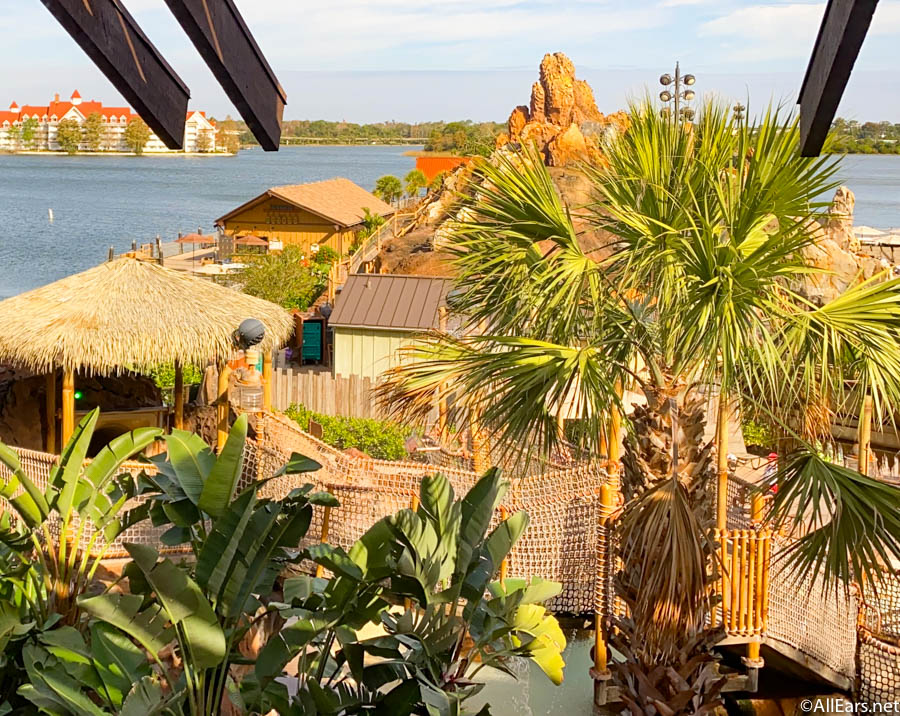 Worst Thing: There are limited elevators in the main building. This means if you're coming with a stroller or wheelchair and trying to get upstairs to access the restaurants or monorail, you may have to wait a bit.
Best Thing: The vibe. The Wilderness Lodge is a deluxe resort, but it's probably the most relaxed deluxe resort! There's a gorgeous multi-story lobby made of timberwood — and a babbling brook that starts inside and leads all the way to create a waterfall into the pool. There's even an actual geyser that shoots water high into the sky throughout the day! You can also kick back at Geyser Point, a lagoon side grill with big couches, craft cocktails, and shareable bites.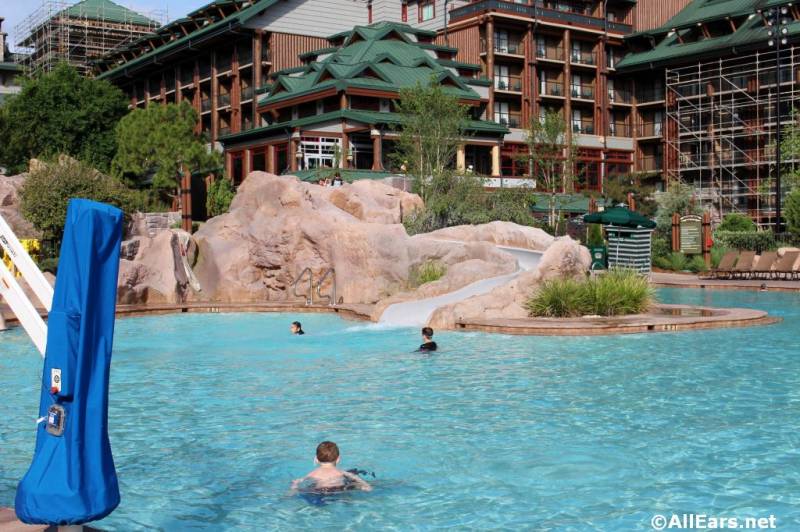 Worst Thing: Fireworks views — or lack thereof. While you can see a bit of the Magic Kingdom fireworks from a few rooms, it's nothing compared to the other Magic Kingdom-area deluxe resorts.
Best Thing: Stormalong Bay! We already covered the amazing location when talking about Yacht Club's sister resort, the Beach Club. So now, we have to tip our hat to their awesome shared pool area, Stormalong Bay. This water area has a pirate ship, long water slide, pool bar, sand bottom pool, and lazy river. If you're staying at Yacht or Beach, you NEED to make sure a resort day is on the schedule!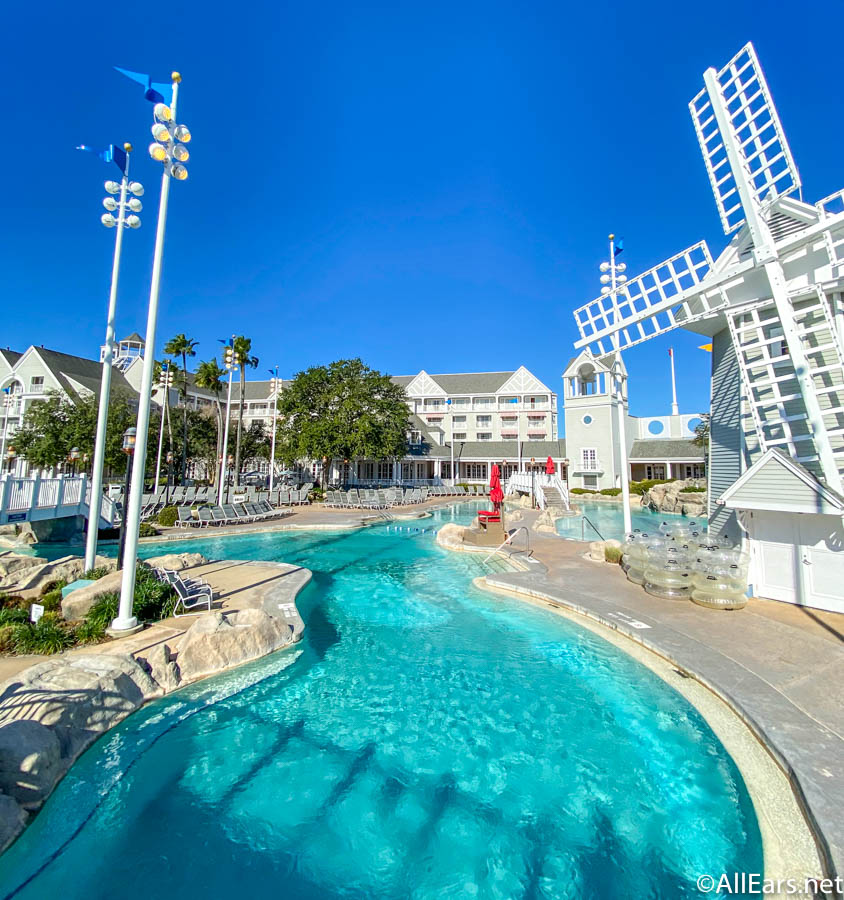 Worst Thing: Much like the Beach Club, the Yacht Club's quick service location is lacking in options. The Market at Ale and Compass serves up sandwiches and salads, but it's nothing outstanding. Good thing there's delightful food at the restaurants and lounges at the resort — particularly Crew's Cup Lounge and Ale and Compass Lounge.
Disney Vacation Club Resorts*:
*While the Deluxe Resorts have Disney Vacation Club villas as part of their properties, these resorts are exclusively Disney Vacation Club. 
Best Thing: The laid back atmosphere! When you're at Old Key West, you truly feel like you're in an Island Paradise. From walking into Olivia's Cafe to grabbing a drink at the underrated Gurgling Suitcase, you'll feel at home. There's a beachy neighborhood vibe, and yet, you're still in Disney World and a short way away from Magic Kingdom.
Worst Thing: While Olivia's Cafe and the Gurgling Suitcase are sleeper hits, the quick service restaurant,  Good's Foods to Go, is kind of a dud. It's a simple outdoor walk-up counter, with limited options. You're usually better off grabbing something to go from Gurgling Suitcase right next door.
Best Thing: The Food! There is tons of delicious eats and drinks at Riviera. Grab a gourmet coffee and pastry at Le Petit Cafe, a hand crafted cocktail with imported liquor at Bar Riva, or a fresh salad and sandwich at Primo Piatto (which is miles above a normal quick service). Plus their rooftop restaurant, Topolino's Terrace, serves up a delectable character breakfast in the mornings and a signature meal at dinner.
Worst Thing: Cost. While all Deluxe Resorts and Disney Vacation Club Villas are expensive, the rack rate of the Riviera is pretty over the top. The smallest rooms only sleep two and are comparable to other deluxe room costs, which can sleep four. That said, you may be able to score a deal at Riviera that helps on the price!
Best Thing: It's on a golf course! If you plan to hit the links while you're at Disney, you need to check out Saratoga Springs. It literally sits on the Lake Buena Vista Golf Course, which makes for ease of access to play, or a great view from the restaurant, the Turf Club.
In addition to golf, you can play tennis and basketball, rent bikes, and visit a full service spa.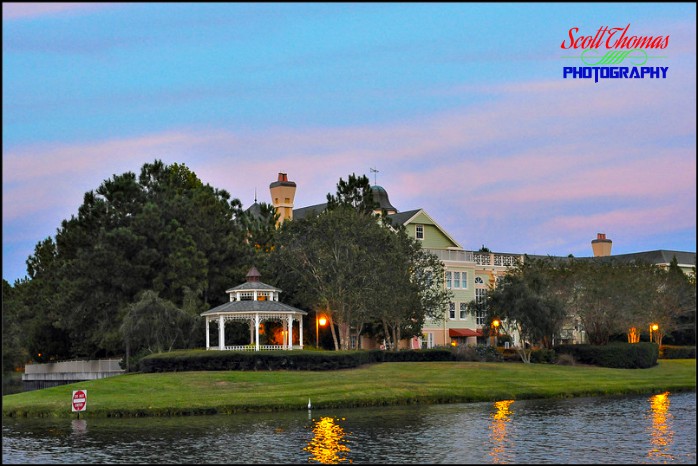 Worst Thing: The buses. While you can take a boat to Disney Springs, the only Disney transportation to the parks are buses. And because Saratoga Springs is a huge campus, there are multiple bus stops around the resort, meaning you could have a long internal trip before you're even on your way to the parks.
What's your favorite Disney World resort? Let us know in the comments!
Want to be part of the AllEars reader family? Click here to leave a review of your favorite Resort, too!
Join the AllEars.net Newsletter to stay on top of ALL the breaking Disney News! You'll also get access to AllEars tips, reviews, trivia, and MORE! Click here to Subscribe!