There is SO much to do at Walt Disney World, and it's impossible to pack it all into one trip, no matter how great a planner you are.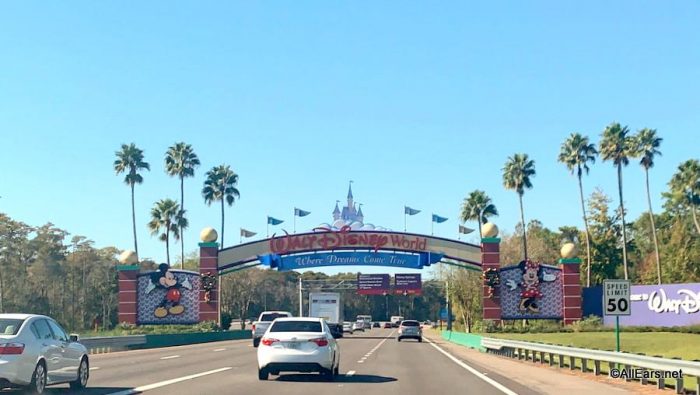 Stage shows are a great addition to a Walt Disney World vacation — after all, entertainment is the name of the game. That said, they can be time consuming if you've got a packed day or a short trip. But some of them are still worth making time for during your magical day!
Here are four epic Disney World stage shows worth making time for!
We're not going to let this go — you gotta see the Frozen Sing-along! It's super adorable, features your favorite characters, and it's VERY funny. Everyone should make time in their trip to sing along with Anna, Elsa, and Kristoff.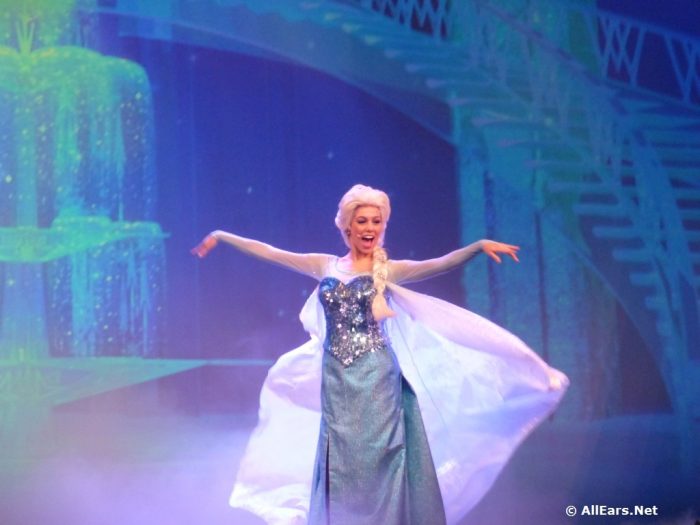 Well… okay, maybe not every one. But if you've got anyone in your family who likes Frozen (chances are you do!) or anyone that will be entertained by two comedic actors and Frozen music, it's a great show! (Also: air conditioning.)
Festival of the Lion King is AMAZING. It's honestly a crowd pleaser for every age group. Acrobats? Check. Fire dancing? Check. Incredible voices singing one of Disney's best soundtracks? BIG CHECK.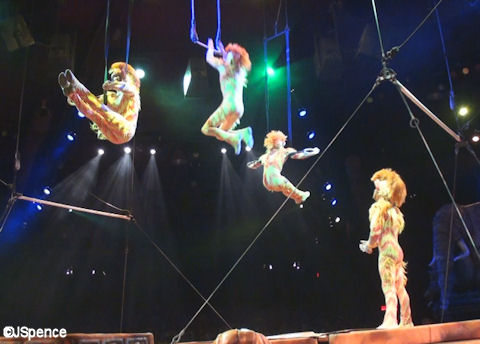 Festival of the Lion King is incredibly popular so we definitely using a FastPass. This is one of our absolute must-dos so if you only see one show in Animal Kingdom (or honestly, all of Disney World) make it this one!
There's just something so magical about seeing Mickey and the gang on the castle stage. And Mickey's Royal Friendship Faire is a lot of fun!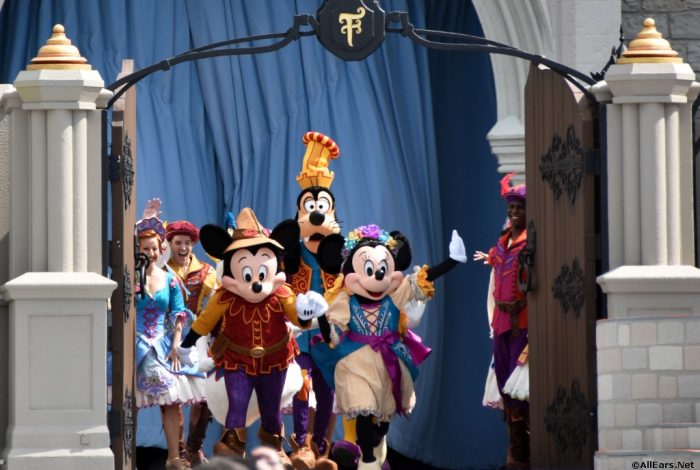 You'll enjoy fun musical numbers from the stars of Tangled, Princess and the Frog, and Frozen, as well as a catchy tune from Mickey, Minnie, Goofy, Donald, and Daisy! Granted it is outside so in the summer you may melt faster than Olaf…
That said, if you're able to spare a few minutes and stand the heat, this is a great show to get you in a magical mood!
Fireworks, lasers, music, animation, water effects, villains, princesses, Mickey…Fantasmic is one stage show that has it ALL.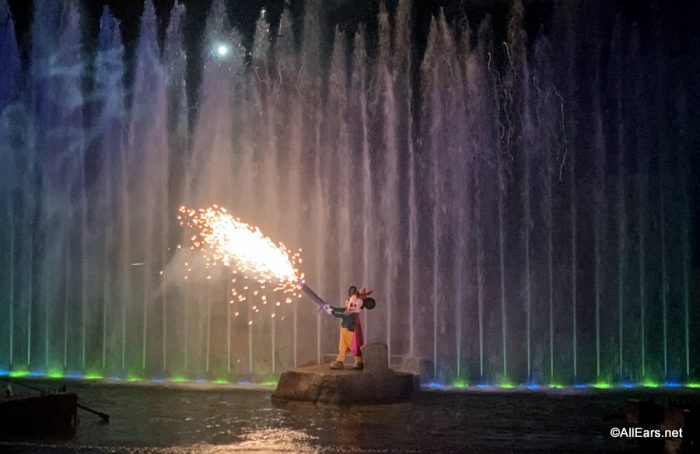 Fantasmic! is incredibly popular so make sure you grab a FastPass — or consider booking a dessert party or dining package! But this show is 30 minutes of MAGIC. We promise you don't want to miss it.
Which shows do you always make sure to schedule time to watch in Disney World? Let us know in the comments!
Check out these posts for more trip-planning advice: