As a person who rarely imbibes in adult beverages, I have a secret passion: tiki bars. It stems from my love of all things vintage and kitsch. Since I'm originally from Chicago, I've been to some seriously good ones — namely Hala Kahiki in River Grove which is literally like stepping back in time when you walk through its beaded curtain and bamboo-clad doors.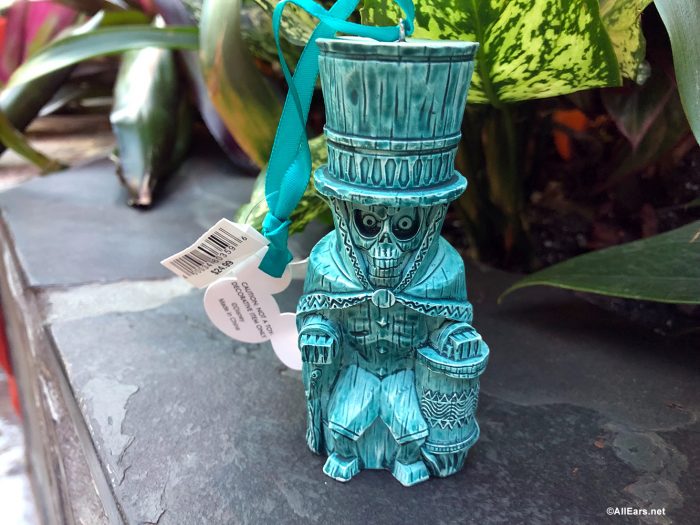 So when I ponied up the bar at Oga's Cantina during my very first visit to Star Wars: Galaxy's Edge, I immediately texted my Chi-town friends that I'd just stumbled upon the "Hala Kahiki" of the Outer Rim!
That's because this place is literally a Black Spire Outpost-y version of Trader Sam's — for reals! Okay, so maybe there's no Polynesian music softly playing in the background ( its replaced by the sweet techno beats of DJ R3x), and I don't think I spotted a single piece of teak or rattan ANYTHING, but trust me, this place puts off some major tiki bar vibes!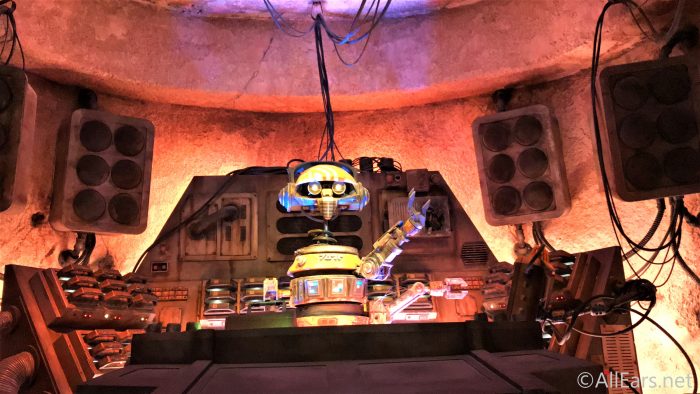 First, let's talk about the drinks! They're SOOOOO good! And while most of them aren't made with rum as you'll find in most traditional tiki cocktails, they share many of the same sweet tropical flavor profiles. I also saw a lot of Bols Blue Curaçao flowin', giving the Dagobah Slug Slinger and Jedi Mind Trick a familiar hue of tiki drink blue!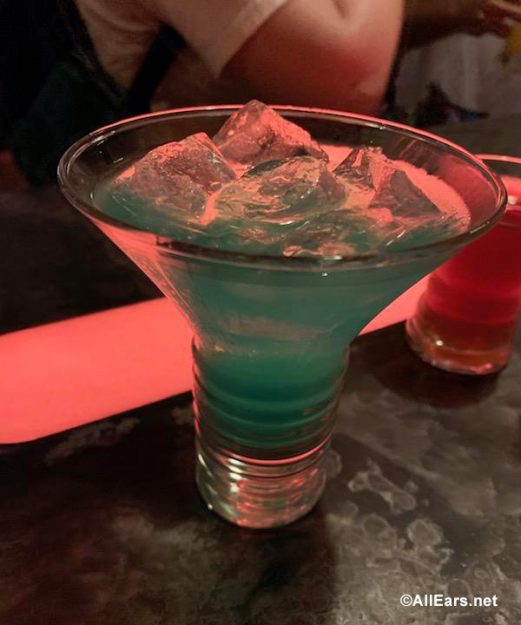 But Oga's Cantina's Yub Nub seemed like it came straight outta Trader Sam's recipe books. It's made with Malibu Pineapple Rum, Sailor Jerry Spiced Rum, citrus juices, and passion fruit which had me feelin' like I was on island time! And even like some of the Trader Sam's drinks you can buy, it came in a souvenir mug to take home! The Endor Tiki mug will look great next to my Hatbox Ghost Tiki mug and HippopotoMai-Tai souvenir glass!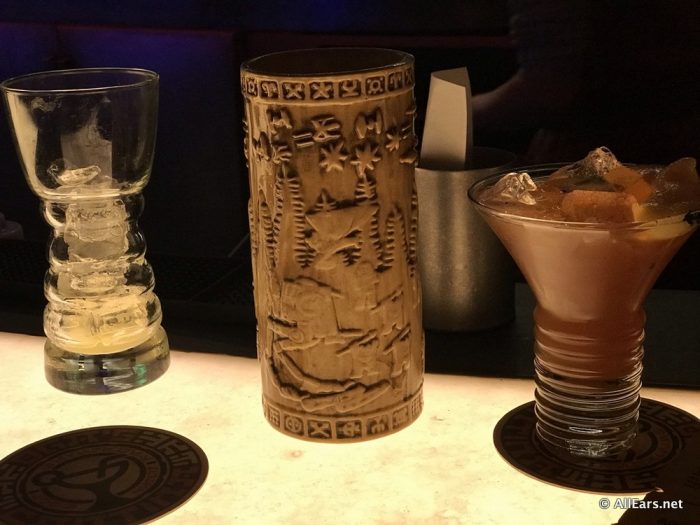 And if you've ever had the pleasure of experiencing a rowdy night at Trader Sam's before, then you'll already know that sometimes strange, exciting things happen! Usually, it's the bartenders' playful antics that get the crowd riled up, while other times the room shudders with special sound effects that create an exhilarating atmosphere! On my trip to Oga's Cantina, I saw our Batuu bartenders had adapted many similar customs! I sang along with their "drinking song" and even experienced a "power outage" when the bar's generator failed! Luckily, after a few quick thwaps by our expert bartender, it quickly came back online! 😉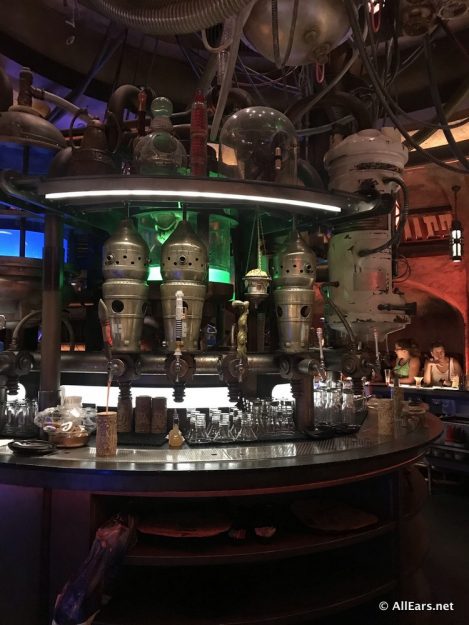 Also like Trader Sam's, the bar is rich with details. Each of the bar's taps was uniquely designed with a Star Wars theme — I especially loved the lightsaber handle for the Jedi Mind Trick's tap. Plus there were "live creatures", crazy-looking props, machinery, tubes, and equipment to make you feel like you'd been transported to the Black Spire Outpost — afterall, isn't that the point of a tiki bar? To take you someplace far, far away?
So if you're a big fan of Trader Sam's immersive experience and haven't been over to Oga's Cantina yet, you seriously need to make the jump to hyperspace, ASAP! And a quick word of caution — don't be too alarmed when you start sippin' back the Fuzzy Tauntaun and your mouth goes numb! It's supposed to do that, and it's SUPER WEIRD!!!
Have you tried Oga's Cantina yet? Let us know what you thought in the comments below! And click below to leave a review, too!
Want More AllEars? You know you Do! Follow us on social media!