We need to talk about something that may not sound super fun — budgeting for your Walt Disney World vacation. But don't worry, we aren't here to bum you out with a deep dive into dollars and cents. Instead, we're going to let you in on some of our favorite Disney budget hacks to maximize your Disney vacation.
Bring Packable Breakfast Food
We love the food at Disney World, but it tends to be very expensive. Many of the meals are also quite heavy, which can weigh you down for the rest of your park day. Instead of spending money on a full breakfast, consider packing light breakfast items to eat in your hotel room instead. Items like Pop-Tarts, and granola bars and fruit are easy to bring and can provide the energy you need for your day in the parks. And you'll likely have more stomach space to finish your meals later in the day so you'll waste less money and food.
Give Your Little Princess a DIY Makeover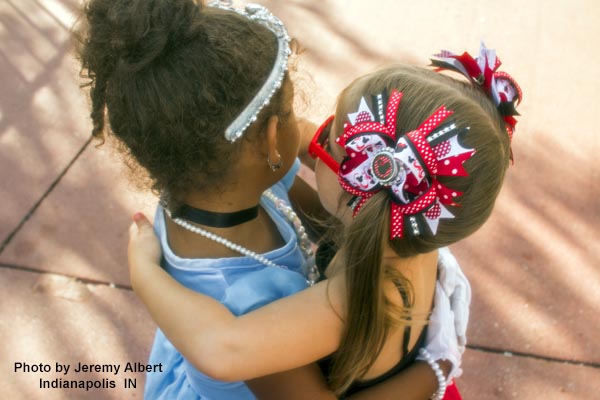 Many little girls dream of the day when they can dress up like a princess at Disney World. The Bibbidi Bobbidi Boutique is very popular for its princess makeovers, but it's not exactly budget-friendly. Instead of shelling out the cash at the salon, consider giving your little princess a makeover yourself! Grab a curling iron, some special hair clips, a less-expensive princess dress from a discount store and some glittery hairspray and voila! Your little princess will surely feel just as beautiful and special, and it would be a wonderful bonding experience for the two of you!
Take Advantage of Free Entertainment
Though park tickets are expensive, there are a variety of activities around Disney World property that are free! You can watch the Electrical Water Pageant from the Polynesian Village Resort beach or participate in Chip 'n' Dale's Campfire Sing-A-Long at Fort Wilderness Resort. There are so many things to experience around the resorts, the BoardWalk, and Disney Springs that don't cost a thing at all.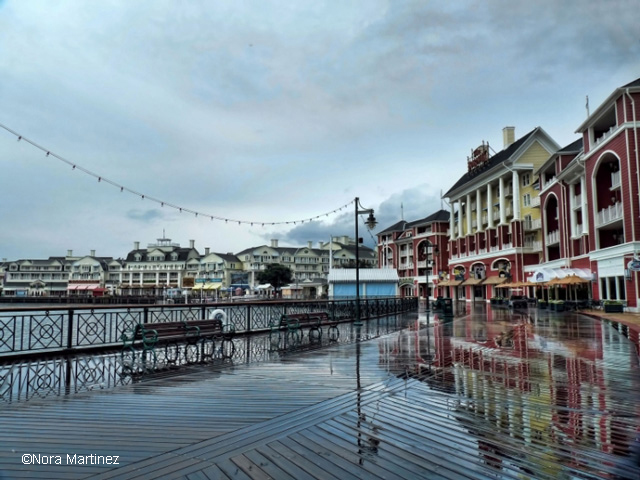 Consider Staying Off-Property
We know how tempting it can be to stay inside those purple gates when you're at Disney World. We TOTALLY get the feeling. But sometimes, it really might make sense to stay off-property. If you're a small group, perhaps you'll want to choose a hotel still near the hustle and bustle of the parks. If you're visiting with a large group or family, a vacation home or condo may be perfect. It will not only give you more privacy but will likely save you quite a bit of money.
Create a Disney Savings Jar
One of the hardest parts of planning a huge family vacation is saving money for it. But, there are ways to make it more fun! Figure out your savings goal and choose an empty jar to deposit your Disney savings in. Every time you add more money to the jar, you know you're one step closer to visiting Disney World!
Buy Discounted Souvenirs in Advance
How many of you have caved when your little one begged you for a light-up souvenir or a pair of Minnie Ears at the Magic Kingdom? It happens to the best of us. Few of us can resist giving our kiddos shiny and new toys from the parks. But there are ways to do this without spending the hefty park prices. Did you know you can buy many discounted souvenirs on the shopDisney website? You can! In fact, Disney periodically heavily discounts park merchandise online. Keep an eye out and you may score a bargain. Also, if you have some extra time in Orlando, check out Disney's Character Warehouse for potentially great deals. With some planning, you can make your kid's day without breaking the bank. 
Book Less Expensive Character Meals
A character meal is a rite of passage for many families at Disney World. What can be better than enjoying a yummy meal while meeting Mickey and Minnie, Goofy or your other favorites? The popularity of character meals is definitely reflected in their prices, though. There are some character meals, however, that are more budget-friendly than others.
Breakfast meals will be the least expensive meal of the day, while dinner is the most expensive. Crystal Palace in Magic Kingdom, Garden Grill in Epcot, Tusker House in Animal Kingdom and 1900 Park Fare at the Grand Floridian are a few of the more budget-friendly options for a character meal and are typically recommended by many Disney guests. We personally love Garden Grill.
Take Advantage of a Free Dining Offer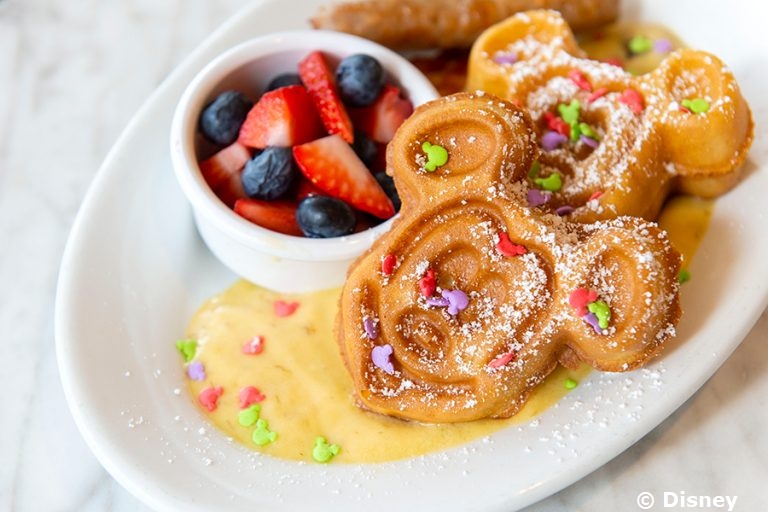 Disney World only offers free dining during select times of the year, but when the offer is available, it is almost always a good deal. The free dining offer allows guests to receive a free dining plan with a non-discounted room and ticket package. You can learn more about free dining here.
No one can deny that a vacation to Disney World can cost a large sum of money, but there ARE some ways to keep your budget in mind while still having the time of your life.
Do you have any strategies to add to our list? Let us know in the comments!
Be sure to follow @allearsnet on Instagram and Twitter!
Check out our YouTube Channel for reviews, news, information and more!
Click below to subscribe to the AllEars® newsletter so you don't miss any of the latest Disney news!