A few months ago, we shared information about an all-new dining experience known as Circle of Flavors: Harambe at Night.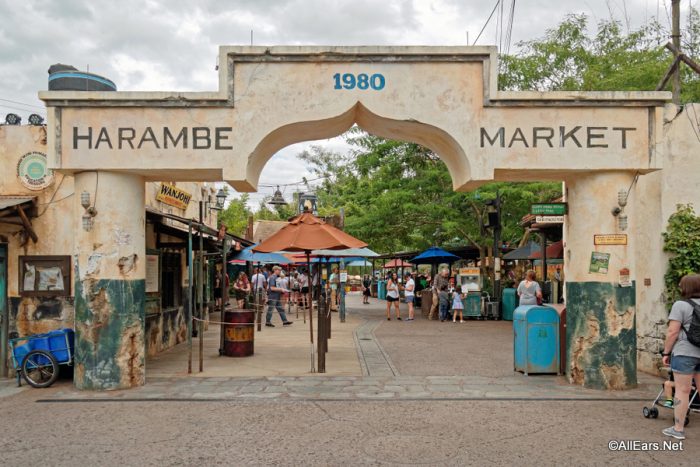 This new add-on experience celebrates The Lion King and African culture.
Not only will there be fun entertainment and delicious food, but Disney has also announced an all-new Kilimanjaro Safari VR experience, which will take place at Rafiki's Planet Watch. This 360-degree safari experience will allow you to get face-to-face with the hosts of the event, the African lions.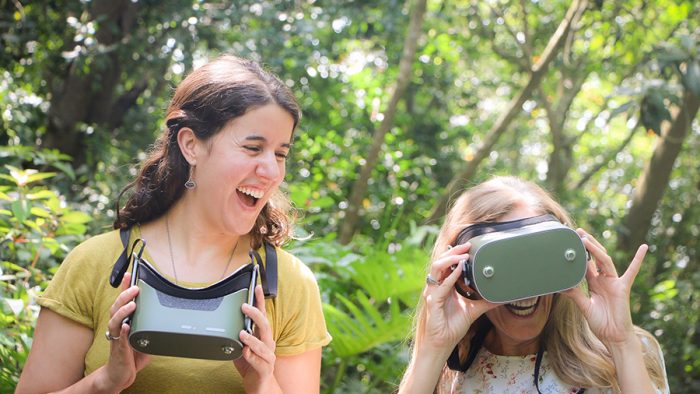 Harambe Train Station Offerings
Things kick off at the Harambe Train Station, where you will get to dine on meat pies, Durban chips and dip and more.
There will be fruit, cheese, and caramel-dipped apples for the little ones. And the adults will have the opportunity to sip on a sparking South African wine, which is a blend of passion fruit, orange, and guava juices.
Rafiki's Planet Watch Offerings
During the welcome reception, you will receive a boarding pass. This pass will allow you to hop on the train to Rafiki's Planet Watch to enjoy not only the VR experience, but a few delectable treats as well. Here you'll find spiced crisp plantains, South African oat and coconut bars, Sundowner Safari Mix, and more. On top of this, you will find yummy kiddo options like seasonal fruit and Trail Mix Bites. There will be a few boozy options for the adults here, too, like the Chief's Shandy (Tusker beer blended with lemonade), and Wanjohi's Dawa, a refreshing blend of tequila, pineapple, mango, and Ancho chile.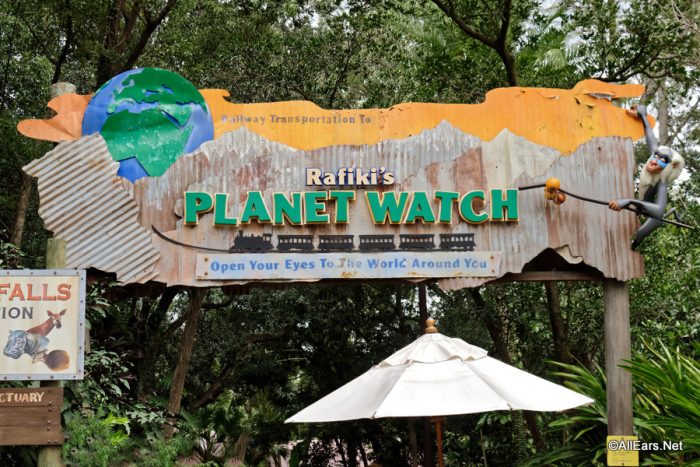 Harambe Market Offerings
You'll eventually head back to your final destination: Harambe Market. There you will have a delicious dinner while listening to delightful African musicians. There will also be a dance party and a bit of storytelling!
What does the menu include, you ask? Well, there will be an "array of hearty dishes and yummy desserts inspired by the five featured African animals." And around the marketplace, there will be stations representing these animals along with a selection of different offerings in the courtyard. Long story short — there will be LOTS of food.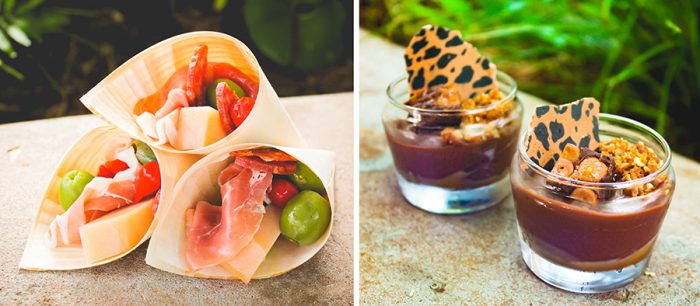 At each station, you will get to learn a bit about that particular animal, which we think is pretty cool. Also, if your little ones are interested, there will be an opportunity for them to choose a charm of their favorite of the five animals. And they'll get to create their own jewelry piece while learning more about that animal.
Disney has released the following information about each of the food stations:
The African Lion Station
Char-Grilled Steak with Herb-Infused Mealie, Chakalaka, and a Red Wine Sauce
Chicken with Fingerling Potatoes, Kool Slaai, and Mango Sambal
Chicken Tenders (Kid's Option)
The Cape Buffalo Station
Shrimp Curry with Sustainable Shrimp, Cape Malay Green Coconut Curry, and Fragrant Basmati Rice
Grilled Sweet Corn with Farmer's Cheese, Chili-Lime Spice, and Citrus Aioli
Barbecued Ribs (Kid's Option)
Macaroni and Cheese (Kid's Option)
The Rhinoceros Station
Vegetable Curry with Roasted Seasonal Vegetables served over Basmati Rice
Vegetarian Potato and Pea Samosa, Pickled Vegetables, and Tamarind Dipping Sauce
Barbecued Ribs (Kid's Option)
Macaroni and Cheese (Kid's Option)
The African Elephant Station
Smoked Honey-glazed Pork Belly with White Bean Purée, Caramelized Apple-Bacon Chutney, and Curry-Apple Gastrique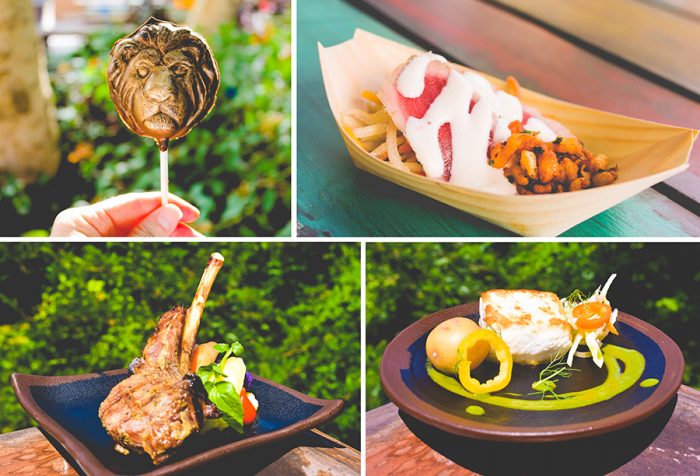 The Leopard Station
Sustainable Fish with Coriander-Fennel Slaw and Dhania Chutney
Grilled Lamb with Goat Cheese Polenta and Roasted Garlic Sauce
Mini Corn Dog (Kid's Option)
Harambe Market Courtyard Station
Petite Greens, Local Tomatoes, Cucumber, Sweety Drop Peppers, Citrus, and Citrus Vinaigrette
Boerie Roll with South African Farmers' Style Sausage, Peppadews, and Pickled Vegetables
African Spiced Popcorn
Dessert Station
Honey-Caramel Candy Bar with Crispy Pearls
Animal-inspired Cupcakes
Lions S'mores Pop with Chocolate and Graham Cracker Crumbs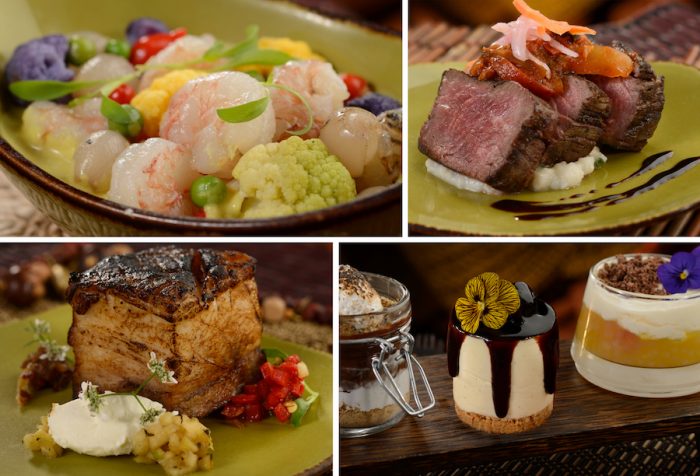 Specialty Beverages
Talking Monkey – Coffee Liqueur, Banana Liqueur, and Espresso-infused Snow Leopard Vodka
Marketplace Sangria – Blend of African Wine and Rooibos Tea finished with a Citrus and Mint Infusion
Safari Sunset – Passion Fruit, Strawberry, Orange, and Guava Juices blended with Rum
Assorted African-inspired Alcoholic and Non-Alcoholic Beverages (Also available at the Welcome Reception and Rafiki's Planet Watch Train Station)
Assorted African Beer and Wine (Also available at the Welcome Reception and Rafiki's Planet Watch Train Station)
The Circle of Flavors: Harambe at Night event starts on July 24 and will take place for a limited time on select nights from 6- 9 p.m. The event is $125 plus tax for adults and $99 for children. Separate park admission is still required. If you're interested call 407-939-3463 or visit the Walt Disney World Resort website.
Will you be attending the event? Let us know in the comments below! 
Be sure to follow @allearsnet on Instagram and Twitter!
Check out our YouTube Channel for reviews, news, information and more!
Click below to subscribe to the AllEars® newsletter so you don't miss any of the latest Disney news!

Don't miss these posts on what's new and what's next at Disney's Animal Kingdom!