To some, Disney may seem like a place that would only house kiddie rides… BUT Disney actually has quite a few thrill rides. And believe it or not, some of those rides actually have a tendency to make people toss their cookies.
Below we have ranked Disney World and Disneyland's thrill rides based on their ability to make you sick!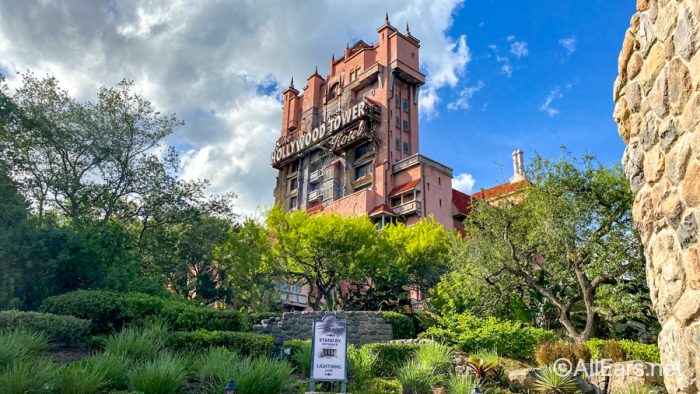 The thrill and vomit scales will rank each thrill ride. A 1 would be on the lower end, while a 10 is a maximum thrill experience or vomit possibility.
1. Mission: SPACE

Vomit Scale: 8
Thrill Scale: 6
Mission: SPACE comes with two options based on ride intensity. The Green option is a less intense experience, while Orange is a more intense ride experience.
In both cases, participants are launched into space, but on the Green mission they just orbit around planet Earth instead of going on a mission to Mars. And, man, is that trip to Mars INTENSE!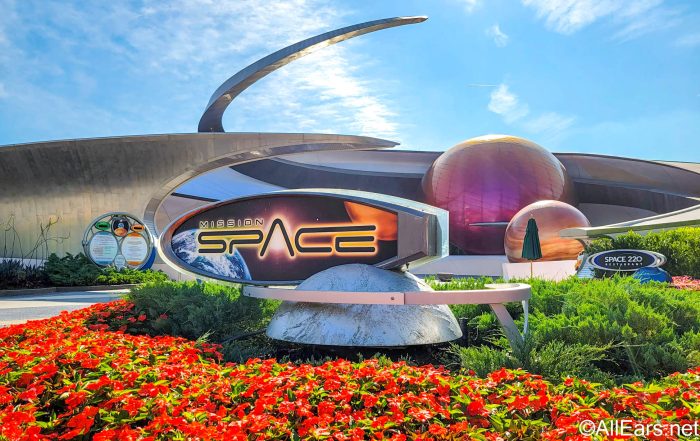 On the Orange mission, you will have the sensation that you are really going to outer space. This is where that vomit factor comes in! The spinning and feel of G-forces often force tears out of my eyes and make my tummy a bit queasy.
There are actually signs outside of the ride that warn of potential health risks and motion sickness bags at every seat in the ride vehicle, just in case. So use caution — this ride will give your head and tummy those funny feelings if you are prone to motion sickness! Mission:SPACE can be found in Epcot at Walt Disney World.
2. Rock 'n' Roller Coaster 
Vomit Scale: 7
Thrill Scale: 8
Rock 'n' Roller Coaster will give you a total rock star experience as you jam out to Aerosmith songs while flipping and twisting in the dark. You will board a "super stretch limo" and shoot from 0 to 60 mph in 2.8 seconds.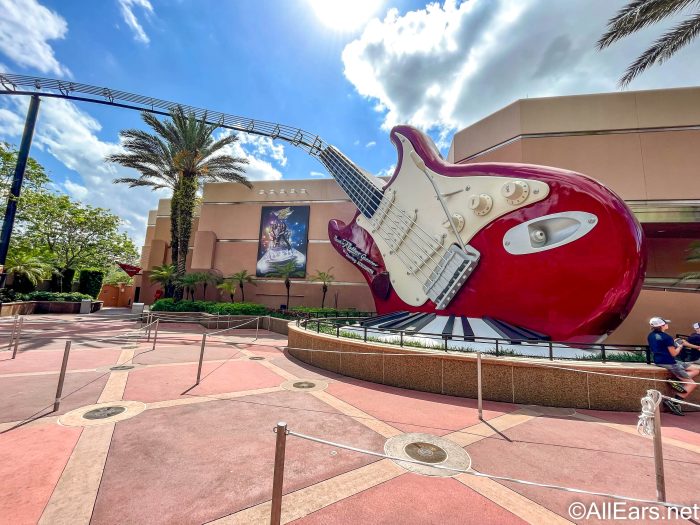 Since the ride is so dark it is often hard to make out what twists and turns are coming next. This not only leaves us on the edge of our seats, but it makes our tummy feel a little funny at times. BUT, if you love thrill rides and the unexpected, this is the perfect ride to check out! You can find this ride at Disney's Hollywood Studios.
3. Expedition Everest 
Vomit Scale: 6
Thrill Scale: 7
A journey aboard a runway train, Expedition Everest takes riders through the Himalayan Mountains. This ride can be a doozy since it goes backwards in the dark and spirals. (Note that you do NOT loop or go upside-down!)
Everest is a quick ride with a combination of speed and drops. Honestly, it can really jerk you around and may leave your stomach feeling a bit unsettled! You can find this ride at Disney's Animal Kingdom at Walt Disney World.
4. The Twilight Zone Tower of Terror and Guardians of the Galaxy – Mission: Breakout 
Vomit Scale: 6.5
Thrill Scale: 7.5
These two rides are essentially the same so we have decided to rank them together. The Twilight Zone Tower of Terror can be found at Disney's Hollywood Studios. Guardians of the Galaxy – Mission: Breakout is located at Disney California Adventure.
Tower of Terror places riders on board a rickety elevator. After taking guests through the Twilight Zone the elevator will plunge 13 stories in the dark. The elevator will then rise and drop unpredictably a few more times. The darkness and suddenness of the drops often cause our stomachs to flip and flop. (Read more about the ride here!)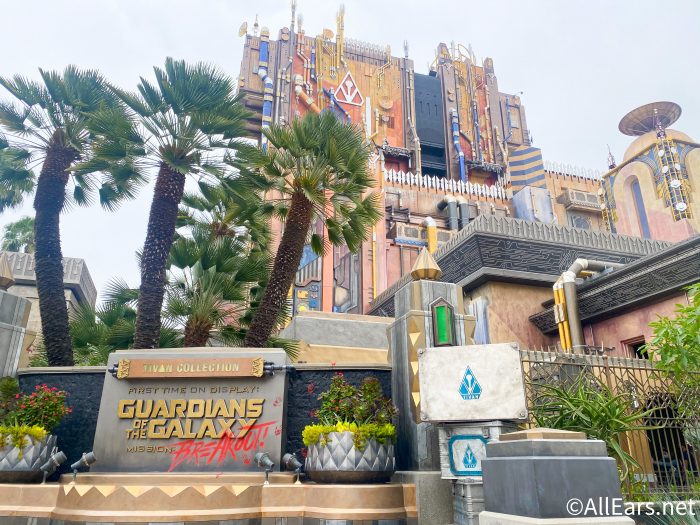 The newer Guardians of the Galaxy – Mission: Breakout also drops riders up and down in the dark. BUT, when riding this ride, you will get to listen to '60s, '70s, and '80s music. Rocket will lead the mission to break out his companions, which may distract you enough from those queasy feelings… but then again, it may not.
5. Incredicoaster 
Vomit Scale: 6
Thrill Scale: 7
After Jack-Jack throws a superhero tantrum since he is too short to ride, guests will go on a mission with the Parr family (The Incredibles) to retrieve him.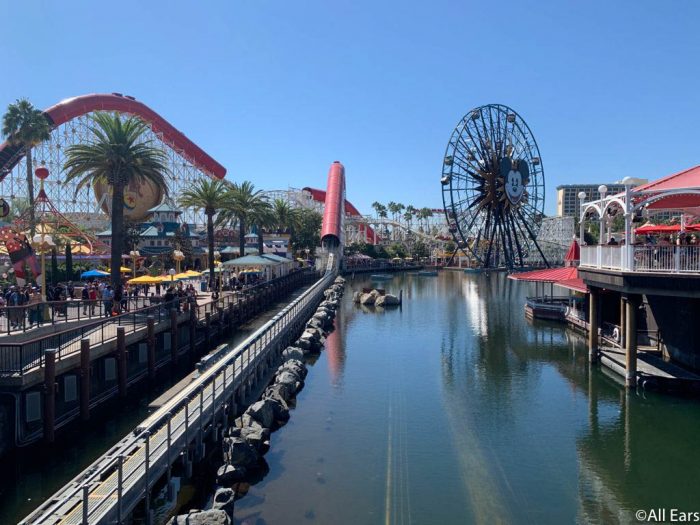 On the Incredicoaster guests will shoot from speeds of 0 to 55 mph at the beginning of the ride. After that, the ride is a pretty typical steel and wooden coaster, except for the fact that there is a loop and a 108-foot drop! Therefore, the ride will have a few drops and turns! This ride is located in Pixar Pier at Disney California Adventure. 
6. Avatar Flight of Passage 
Vomit Scale: 5.5
Thrill Scale: 6
Although not necessarily a "roller coaster," this ride located in Pandora – The World of Avatar at Disney's Animal Kingdom should be experienced with caution. Anyone who is prone to motion sickness just might get it here.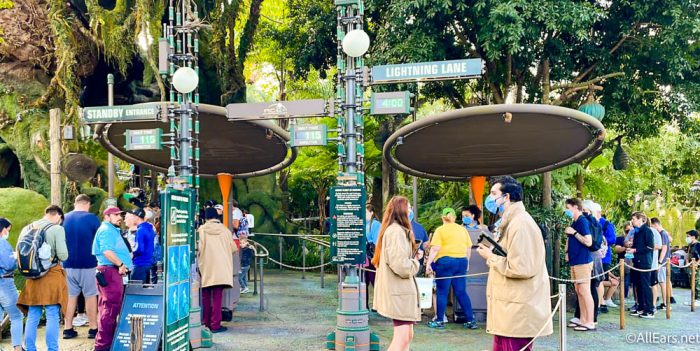 On Avatar Flight of Passage, guests straddle a single-seat simulator that looks a lot like a motorcycle or a bike. The simulator beneath riders will move and breath as if it were living. Riders will also wear a pair of 3D glasses. The ride itself consists of a large screen that takes you through the world of Pandora with a combination of graceful and swift movements. Even though it's generally a very smooth ride, there is the sensation of very fast flight and the 3D film can be a bit disorienting. We've spoken to several people with motion sickness whose stomachs were more than a little upset after riding.
7. Guardians of the Galaxy: Cosmic Rewind
Vomit Scale: 5
Thrill Scale: 7
Cosmic Rewind is the newest ride on this list — it opened in EPCOT in May of 2022. We join Marvel's Guardians of the Galaxy and try to help get back the Cosmic Generator from a Celestial named Eson. This is an indoor rollercoaster, but it's not your average coaster, because the ride vehicles actually spin around a fun 360 degrees!
There are a ton of screens to look at, it's very dark, and you'll experience a backwards launch. Another fun thing about this ride is that there are 6 possible songs you can get for your ride, so it's somewhat different each time!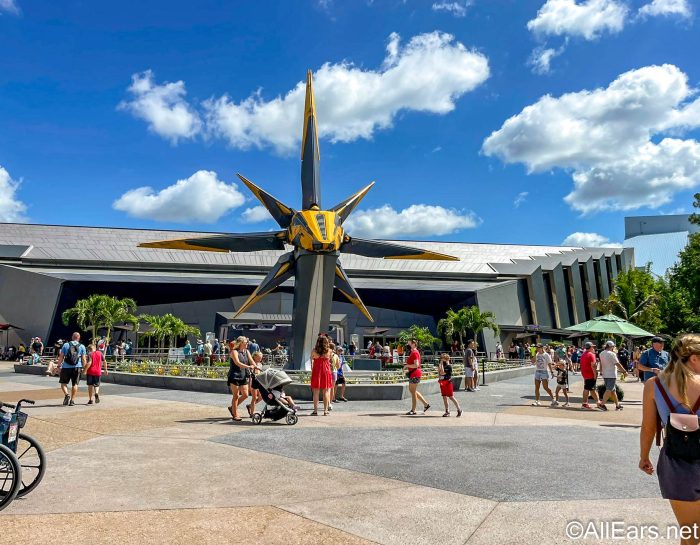 The spinning of the vehicles on this ride can make some people feel queasy, and there are some dips and drops. But, other people have said they feel fine on this ride, which is why we're placing it in the middle of the road. It is pretty thrilling, but you don't go upside down or anything.
8.  Space Mountain 
Vomit Scale: 5
Thrill Scale: 6
You can find this thrilling ride in the dark in Tomorrowland at both Walt Disney World and Disneyland. Space Mountain will take you through an "out-of-this-world" experience through outer space. There are a large number of drops and twists… all in the dark!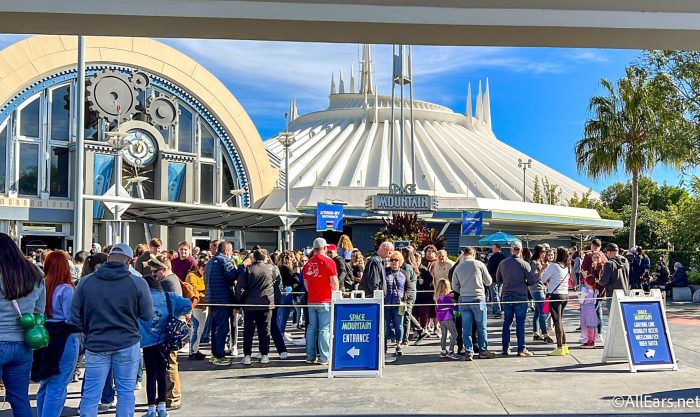 Much like Rock 'n' Roller Coaster, the unexpected drops and turns are what typically make us wonder if we're going to lose our lunch. Fun fact… if you ride in the front of the ride vehicle you can actually make out the tracks in the dim light. I personally think this makes the ride have an even higher vomit factor!
9. Test Track
Vomit Scale: 4.5
Thrill Scale: 5
Test Track gives guests the ability to build and test out their own SimCars. The ride itself is essentially a simulation of trial runs to see how your SimCar competes against Disney's and other guests' who have ridden throughout the day.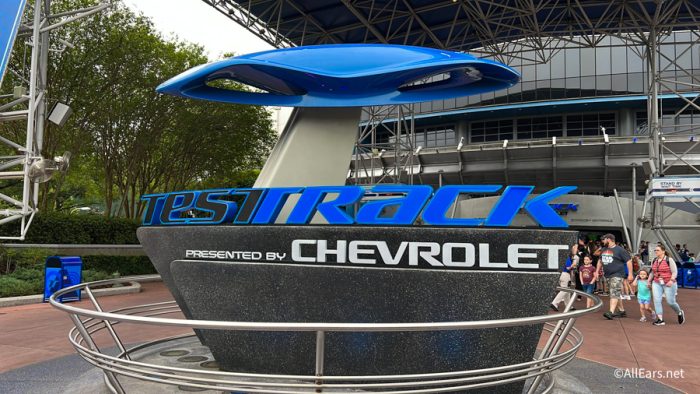 The ride includes a few small drops and quick stops. The portion that really adds to the vomit factor is that stretch where your car reaches speeds beyond 60 mph. Test Track is located in Future World at Epcot.
10. Dinosaur and Indiana Jones Adventure 
Vomit Scale: 3.5
Thrill Scale: 4
Dinosaur and Indiana Jones Adventure have very similar tracks, therefore we have ranked them together. Dinosaur is located at Disney's Animal Kingdom. And the Indiana Jones Adventure is at Disneyland Park.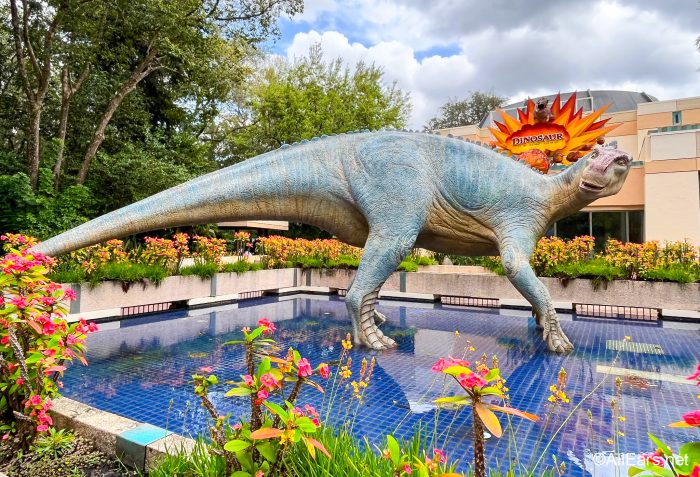 Dinosaur can be a scary ride, especially for kiddos. Not only is this attraction in the dark, but guests are put into situations where they are chased by a gigantic dino! The ride has a few jerky turns and one decent-sized drop toward the end. The turns are what make our tummies bounce up and down! Along with the fact that we are being chased by a dinosaur!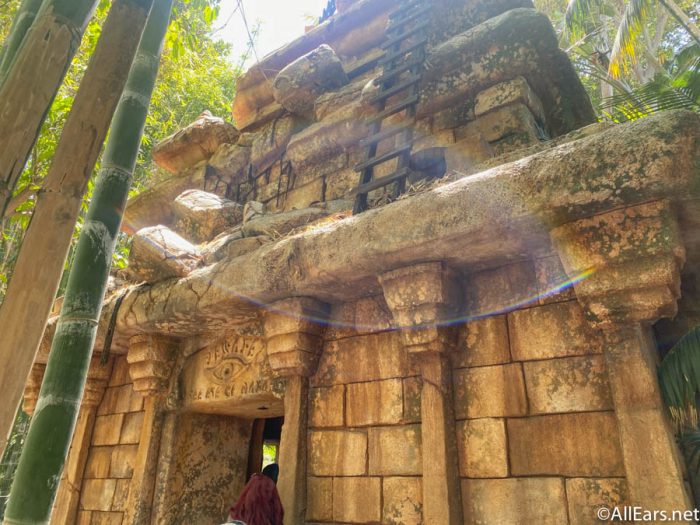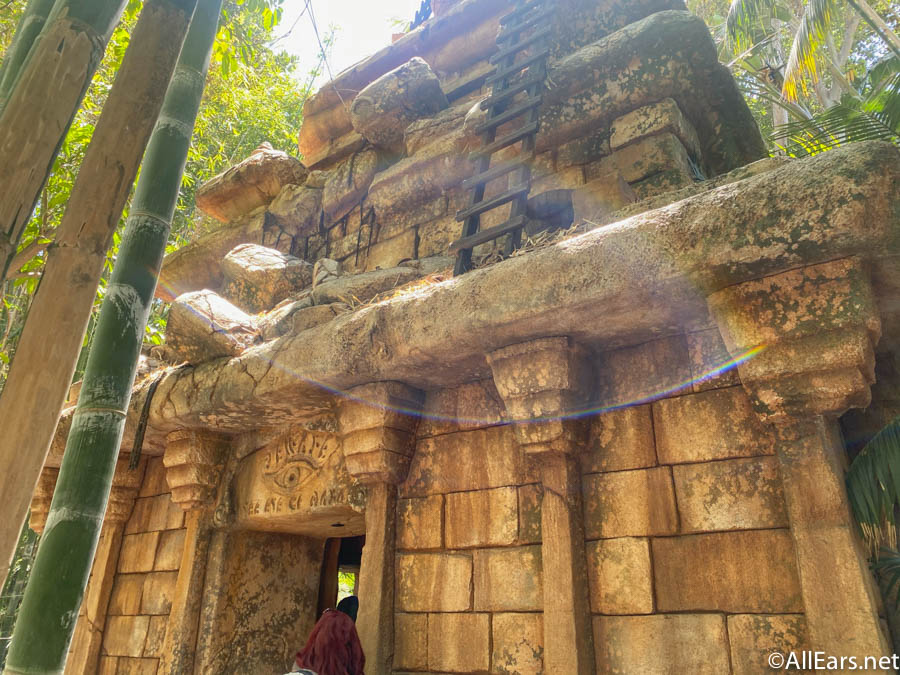 The Indiana Jones Adventure also boosts our anxiety levels a bit. As we ride, we're on a mission with Indiana Jones. Between the number of unexpected booby traps and all the twists and turns that we encounter, we can sometimes get a little queasy. Even though it can be a bit unsettling, we doubt that either of these rides will actually make you vomit.
11. Matterhorn Bobsleds 
Vomit Scale: 3
Thrill Scale: 4
The Matterhorn Bobsleds queue starts on the Tomorrowland side of Disneyland. These bobsleds are a lot like Expedition Everest, but they do not go backwards! Since it is an older ride, it is not too smooth — there are lots of herky-jerky turns.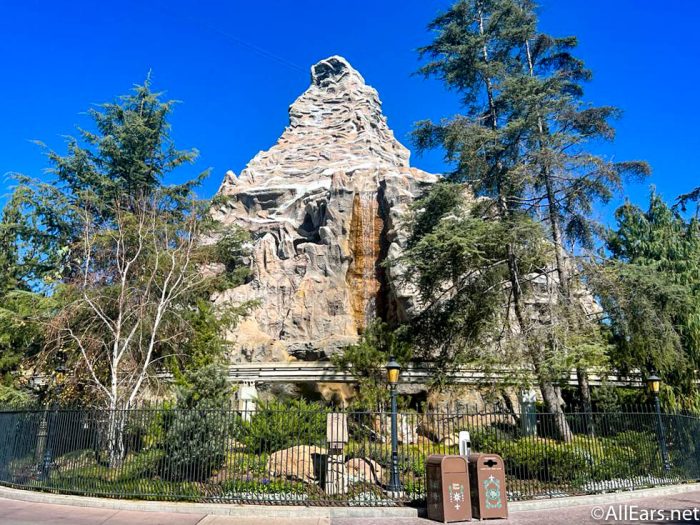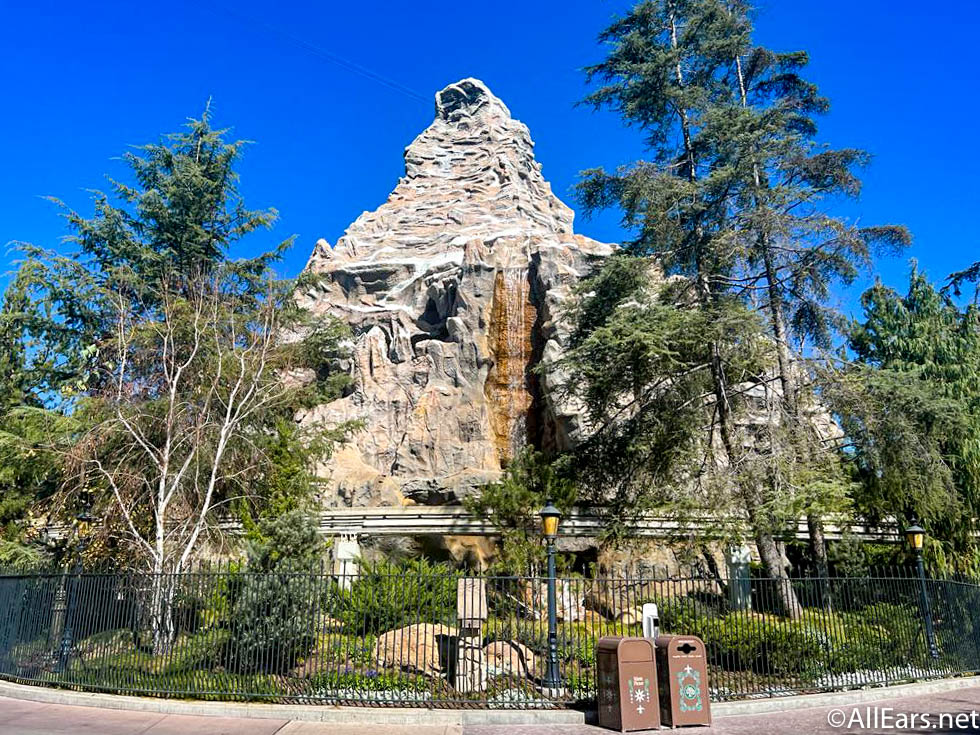 Inside the ride you encounter the Abominable Snowman, which can totally get your heart racing. The ride concludes with a drop into a lake! Exciting, but not enough to make you actually throw up, at least not in our experience.
12. Slinky Dog Dash 
Vomit Scale: 2.5
Thrill Scale: 4
This new Disney World coaster inside Toy Story Land at Hollywood Studios is loads of fun. BUT it's really fairly tame, as far as coasters go. It should not make riders very queasy, unless you have a VERY sensitive stomach.
When Slinky Dog Dash hits its midway point, the ride vehicle (Slinky Dog) will stop. The ride vehicle will reverse for a few yards and then will quickly shoot forward for a second launch. The ride includes a few camelback humps and drops. Overall, it is a very fun, family-friendly attraction!
13. Rise of the Resistance
Vomit Scale: 2
Thrill Scale: 3
Rise of the Resistance is located in Star Wars: Galaxy's Edge in both Disney World and Disneyland, and it's the exact same ride. This ride has a lot of interactive elements, including walking parts, but there is a portion where you're in a trackless ride vehicle.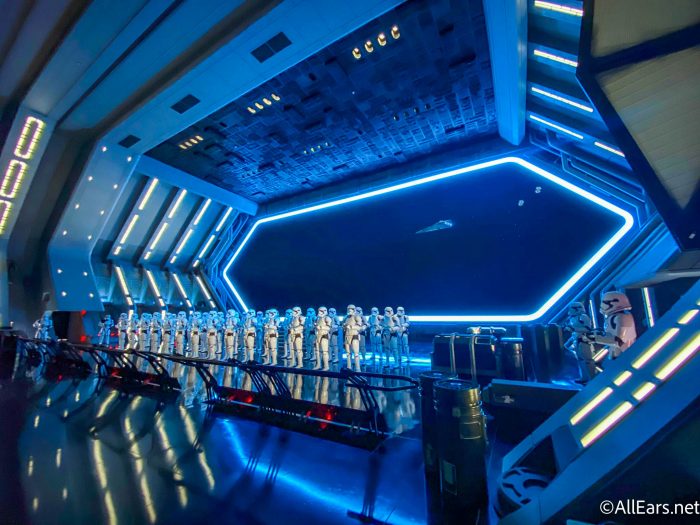 The scale of this ride is incredible, it's like you're actually in a Star Wars movie, which in itself is thrilling. But, in terms of traditional thrills, Rise is pretty tame besides a couple of moments during the ride. The same goes for motion sickness, there's only one quick part where you could feel queasy, and most people don't!
14. Big Thunder Mountain Railroad 
Vomit Scale: 2
Thrill Scale: 5
Big Thunder Mountain is located at both Disney World and Disneyland. This attraction is a lot like a typical coaster and will throw you from side to side as it makes small drops and twists.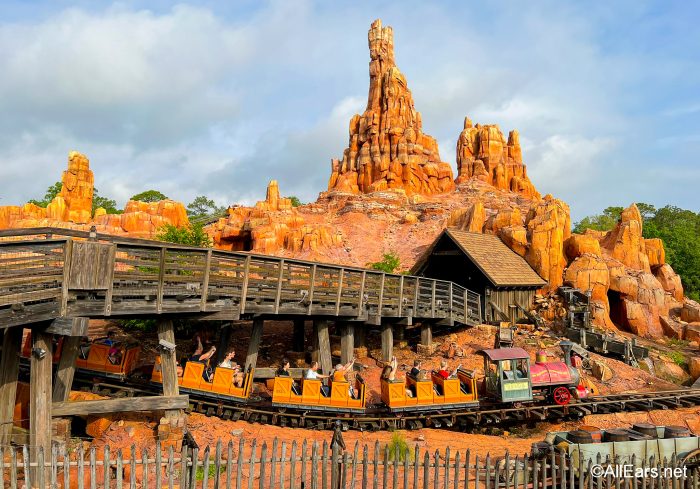 The ride will take guests through caverns, mountains, avalanches, and floods that are reminiscent of the Old West.
15. Splash Mountain 
Vomit Scale: 2
Thrill Scale: 4.5
Splash Mountain is another attraction that can be found at both Disney World and Disneyland.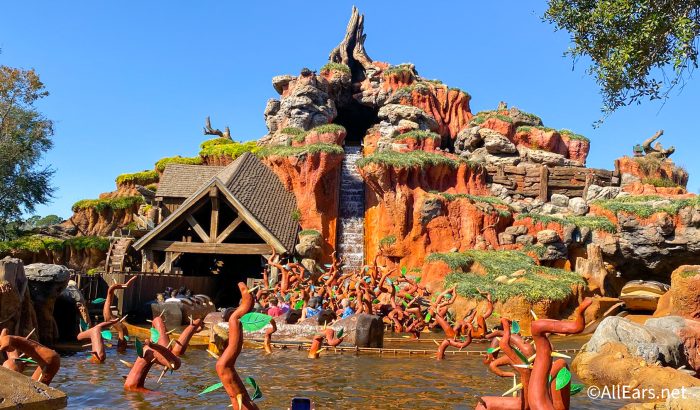 Most of this attraction is pretty calm and smooth as riders float in a boat through audio-animatronic scenes that feature Brer Rabbit, Brer Fox, and Brer Bear. The "thrill" and "vomit" portion of the ride comes at the end as guests have a quick drop that often leads to getting thoroughly soaked!
Honorable Mentions 
And since you may be a little worried about getting the queasy feeling while at other places in a Disney theme park, we have a few honorable mentions. These aren't technically thrill rides, but they could totally make you lose your lunch.
Much like Avatar Flight of Passage, this motion simulator ride can be difficult for those prone to motion sickness.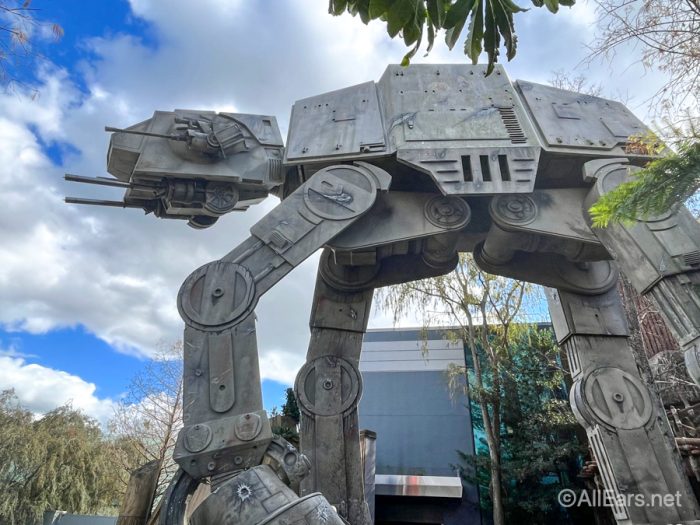 The experience is located at both Disney's Hollywood Studios and Disneyland.
These teacups can spin pretty fast and often leave riders feeling queasy. We would suggest holding off from riding this immediately after eating!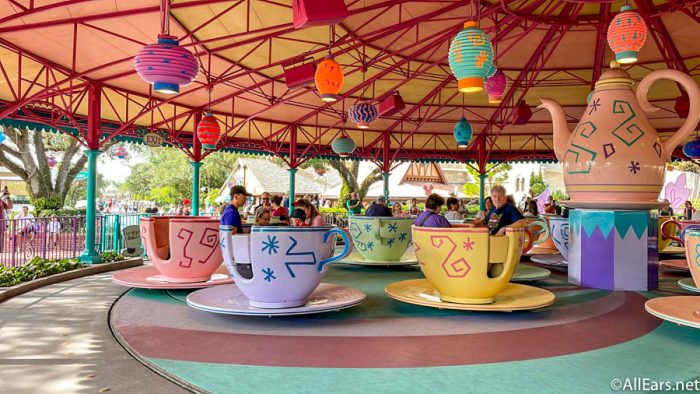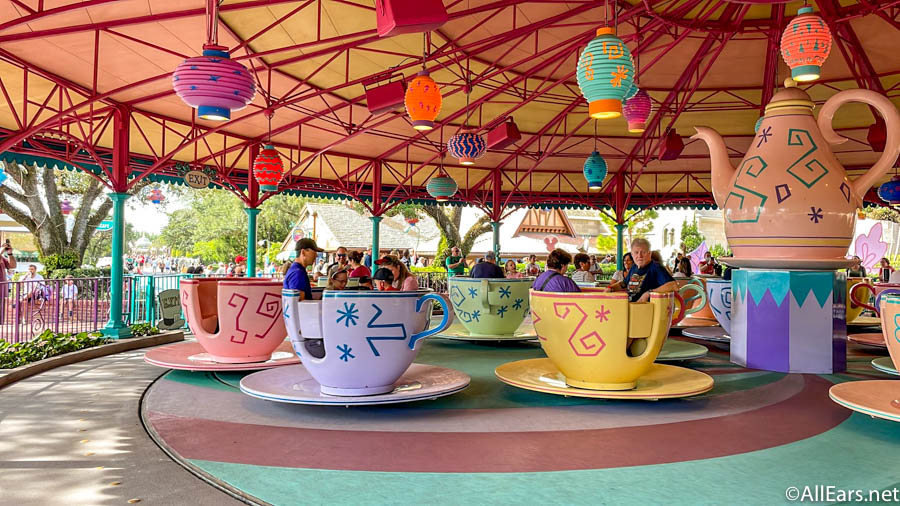 This attraction is at both Disney World and Disneyland as well.
Soarin' can be found at both Disney World and Disneyland. You can be suspended fairly high, depending on where you're sitting, and the simulated flight combined with the 180-degree, 80-foot IMAX screen can be disorienting.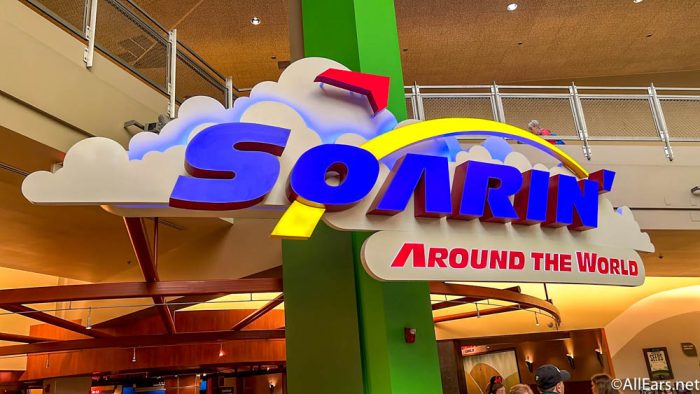 If you're sensitive to smells, that also might contribute to your stomach upset, so this is another attraction we'd suggest you proceed to ride with caution.
That's our list of all the Disney World and Disneyland thrill rides ranked according to how thrilling they are and if they'll make you sick! Make sure to stay tuned to All Ears for more Disney news and updates.
What would you rank as the top Disney thrill ride according to vomit factor? Did we miss any that trouble you? Let us know in the comments below!