Magic Kingdom is often the first park that guests visit on their Disney World trips, but since it's a must-do, Magic Kingdom can be quite busy!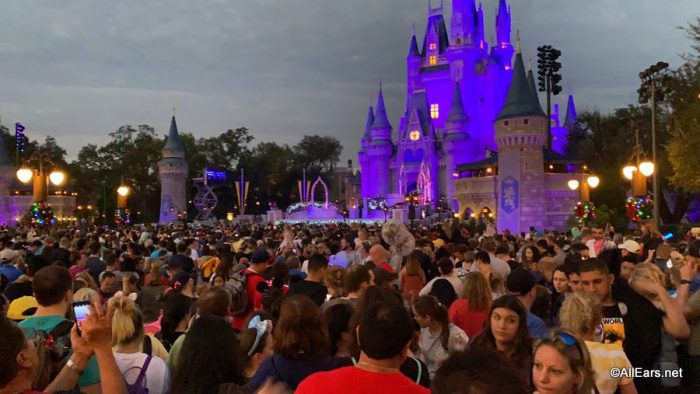 With large crowds come huge wait times pretty much everywhere, but even on less crowded days, there are some attractions that always have a long line. Mostly it's the thrill attractions like Space Mountain and Seven Dwarfs Mine Train, but there are a few great attractions in Disney World that rarely have a line.
Here are some of our favorite attractions in Magic Kingdom that usually have less of a wait.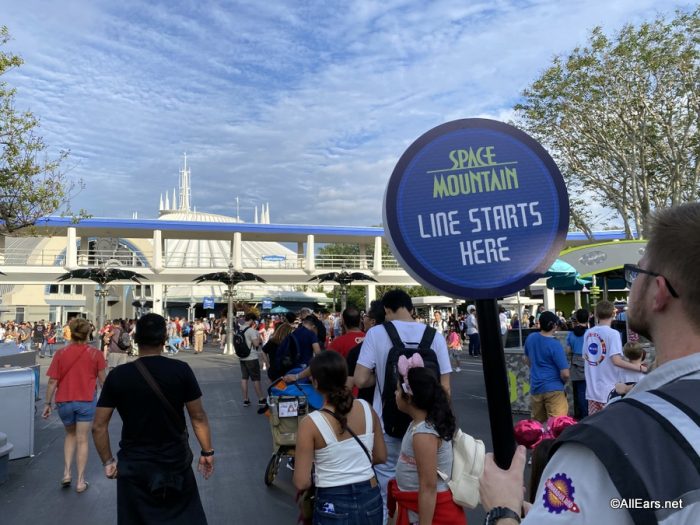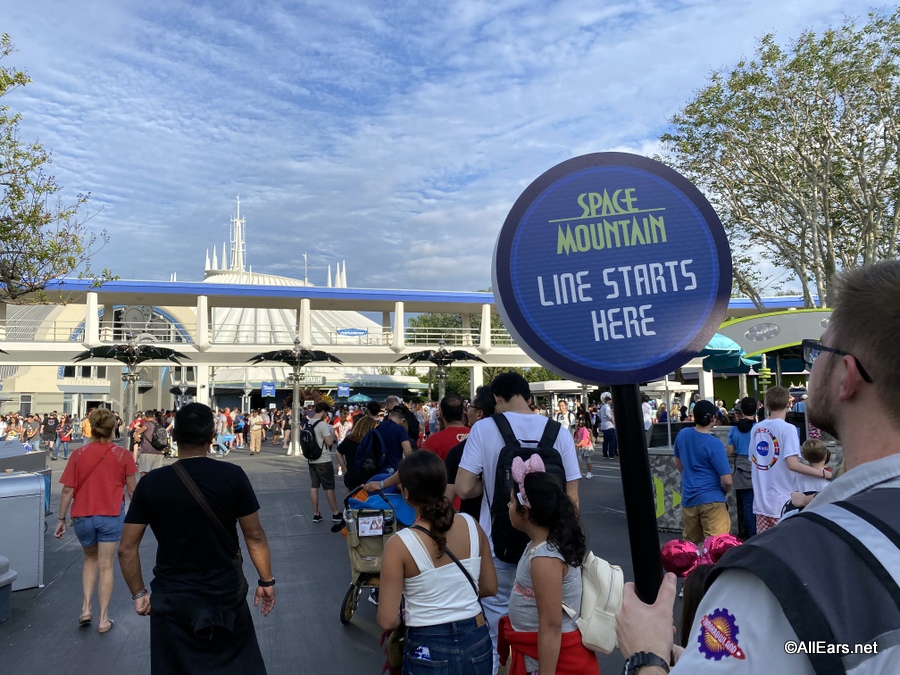 Swiss Family Robinson Treehouse
The first attraction on our list is one that many people don't seem to notice in Adventureland. You can pretty much count on not having to wait at the Swiss Family Robinson Treehouse. This is an attraction where you walk through a massive treehouse right out of the classic adventure book and film The Swiss Family Robinson.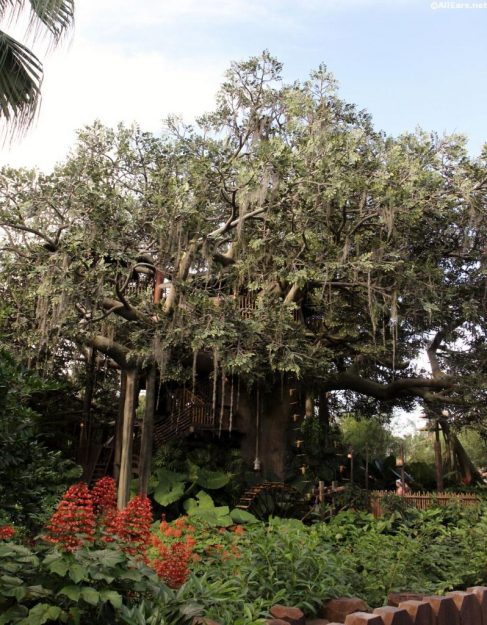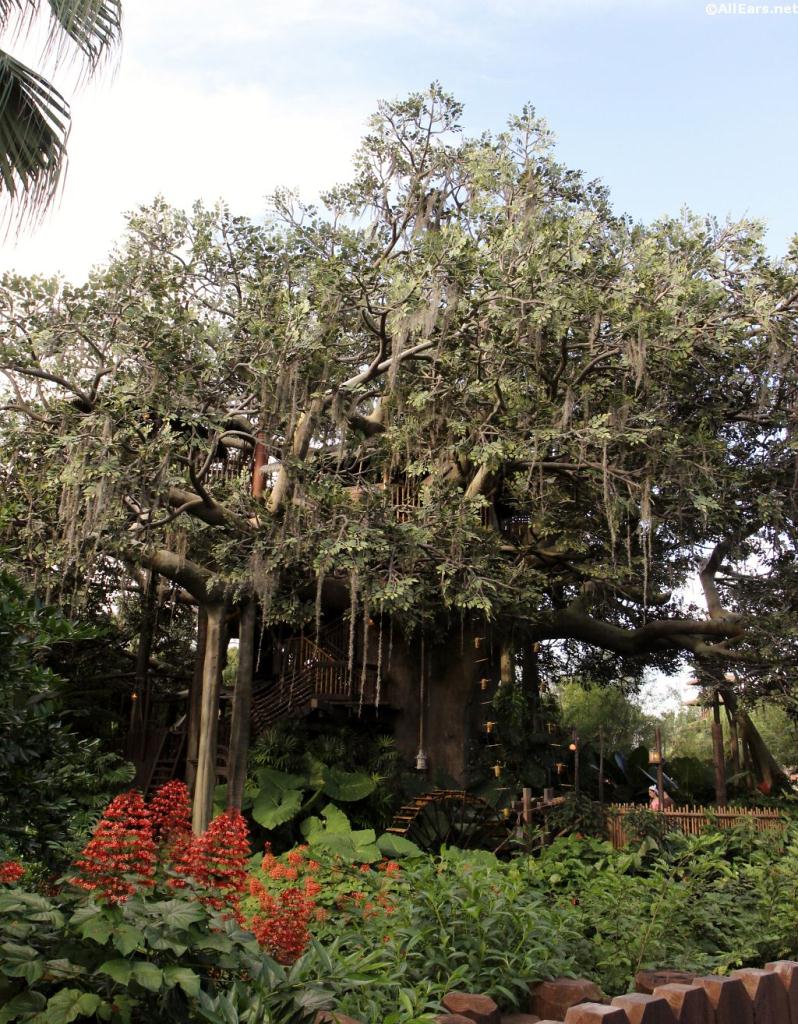 The book and film follow a family that are shipwrecked and build a wonderful treehouse out of the remains of their ship. In the attraction you get to explore their intricate home. You climb up stairs and ramps and go all around the tree. You get to go up and see the industrious way that the Robinsons built their kitchen and bedrooms.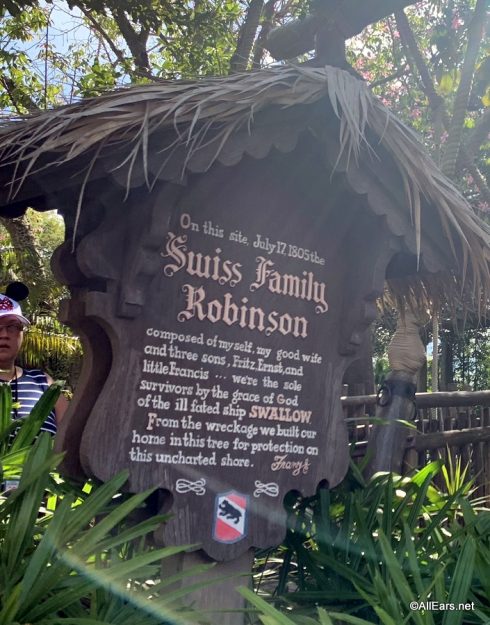 Next time you are in Adventureland and want to do something that never has a wait, head to the Swiss Family Robinson Treehouse. Just note, the Treehouse is high up and if you don't like heights or have mobility issues maybe just head to the next attraction on our list.
Enchanted Tiki Room
Ok, so this is by far one of our favorite attractions in all of Disney World. If you haven't had the pleasure of visiting the Enchanted Tiki Room, then you are in for a tropical treat you lucky people you. In this attraction we get a serenade from charming animatronic birds, flowers, and tiki idols. This is a 15-minute indoor show in a comfortable, air-conditioned theater. So if you need to get out of the sun, there is no better place than the Enchanted Tiki Room. While waiting in line you will get to meet Clyde and Claude, two toucans that will get you psyched for the show.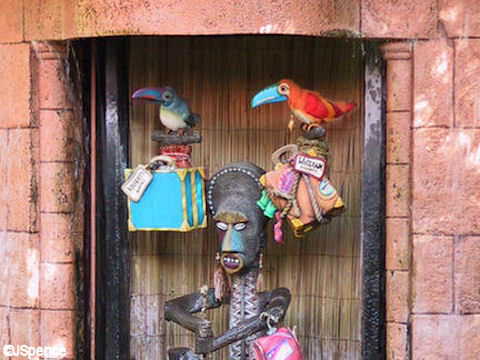 In the theater, we meet the core four birds Jose, Pierre, Fritz, and Michael. The tropical songs that are performed by Jose and friends are wonderfully catchy and stay with you through the day. These tunes were written by the legendary Sherman Brothers.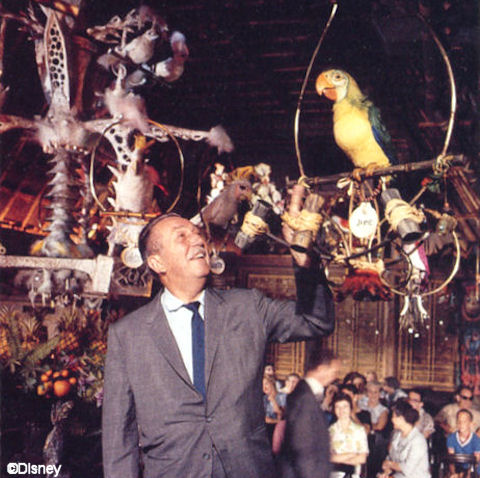 Country Bear Jamboree
Now we're leaving Adventureland and heading to the nearby Frontierland. We're moving from singing birds to singing bears with the Country Bear Jamboree.  In the Country Bear Jamboree we get a variety of offbeat country songs from a large group of bears. Some of the songs are a bit risque, but they'll have you clapping your hands, and stomping your feet. One sure thing the Bear Band's got is real ol' country rhythm. The Country Bear Jamboree is also one of the last attractions that was being worked on when Walt Disney was still alive.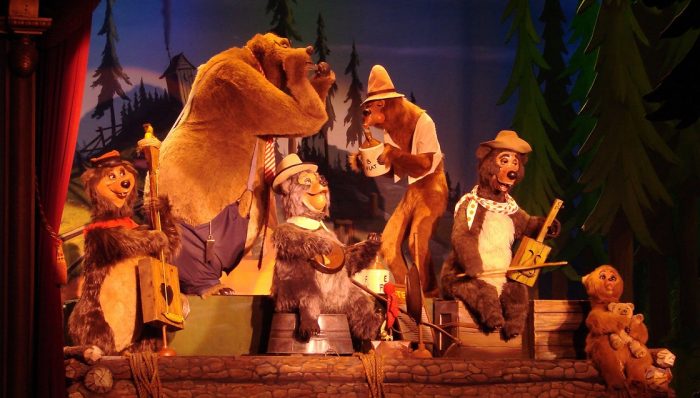 Some of the songs that appear in this ursine musical revue are "My Woman Ain't Pretty (But She Don't Swear None)," "All the Guys That Turn Me On Turn Me Down," and "Bear Band Serenade." A few years ago Country Bear Jamboree was under refurbishment and the show was trimmed, and many feared that some of the risque songs would be cut. In order to not repeat their error from the Enchanted Tiki Room Under New Management, Disney didn't remove any of the fan favorites and just trimmed the show slightly to tighten it up. Next time you are in Frontierland, go in and rest your sore paws and watch a charming country medley.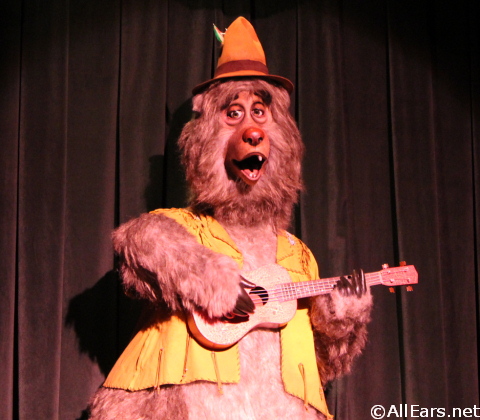 Frontierland Shootin' Gallery
This may not be an attraction that people think of when they think Disney World, but nestled in the between two shops in Frontierland you can find a classic Shootin' Arcade. This does cost a little to do, but there is never anyone over there. There are two change machines right there and it costs a dollar to play for 35 shots. Here you get to shoot at light-up targets in an old timey western town. When you hit the different targets keep an eye out for a surprise. Every successful hit makes something in the scene come to life.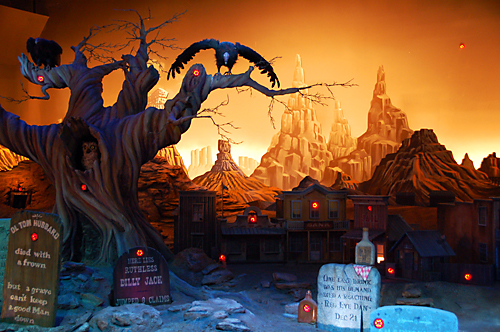 This classic feeling Shootin' Arcade first opened on opening day in 1971 and originally shot little metal pellets. In 1982 it underwent a refurbishment and the pellets were removed, and now it is a light-based gun similar to laser tag. If you have a few minutes and like a good shootin' game, check out the Shootin' Arcade next time you're in Frontierland.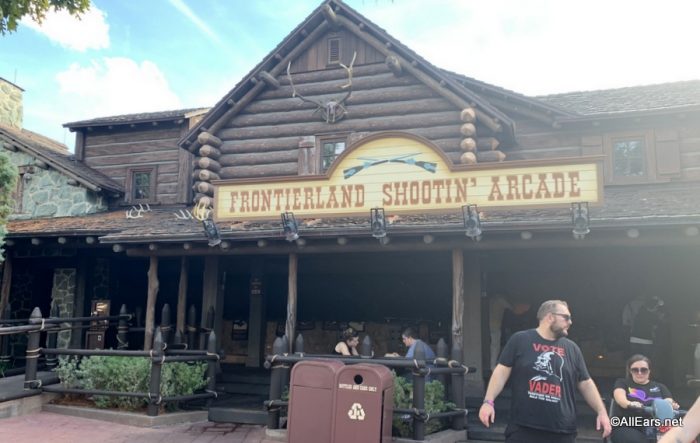 Tom Sawyer Island
Tom Sawyer Island is another of those classic attractions that is often overlooked. Tom Sawyer Island is right smack in the middle of Frontierland. On Tom Sawyer Island, you can explore some of the iconic locations from the Mark Twain novel. There is a spooky cave maze, a military fort made of giant logs, a mill, a floating bridge made of barrels, and depending on the time of year, a snack stand with some southern treats.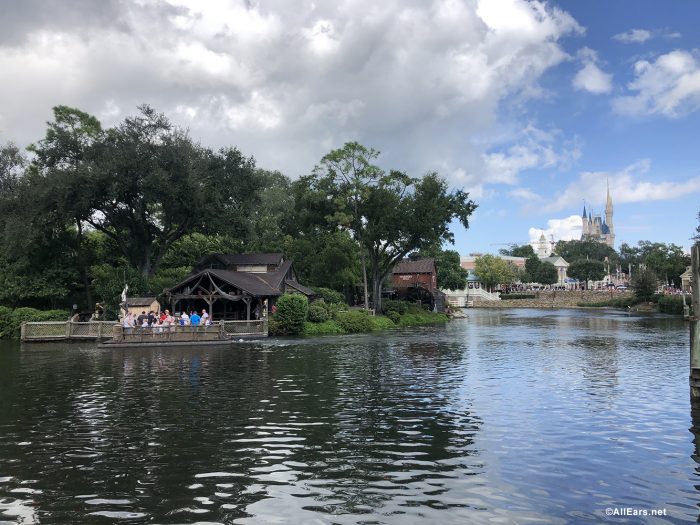 Tom Sawyer Island is a great place to explore when you want a break from churros and coasters. It feels more like exploring a park and stumbling across relics from a simpler time. Fort Langhorn is fun to look around, there are gun towers where you can "shoot" out into the woods and even a hidden underground exit. Fort Langhorn is even named after the real name of the creator of Tom Sawyer — Mark Twain. His real name was Samuel Langhorne Clemens. (Yes, his name ends in "e," but the fort's name doesn't.)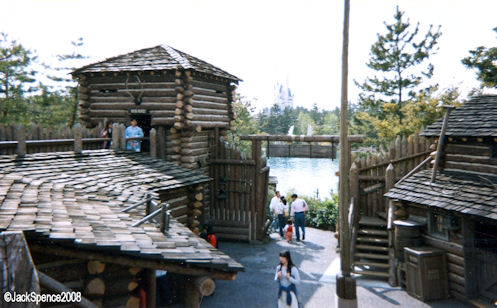 To get to Tom Sawyer Island you have to take a raft from a landing in front of Big Thunder Mountain. As you explore the island, look for the fence that Tom was in the middle of whitewashing.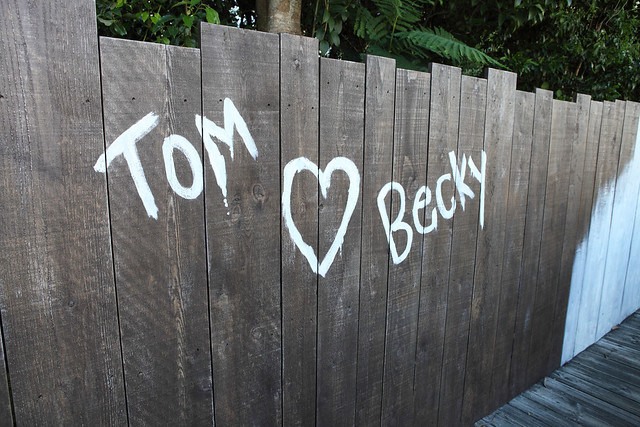 Hall of Presidents
This is an attraction that is a salute to all of the Presidents who have led this country since its inception. This attraction started with Great Moments with Mr. Lincoln at the World's Fair and was one of the first animatronics. The Lincoln show eventually found a permanent home in Disneyland. When Disney World was opening, they decided to not have just one robo-commander in chief, but all of them.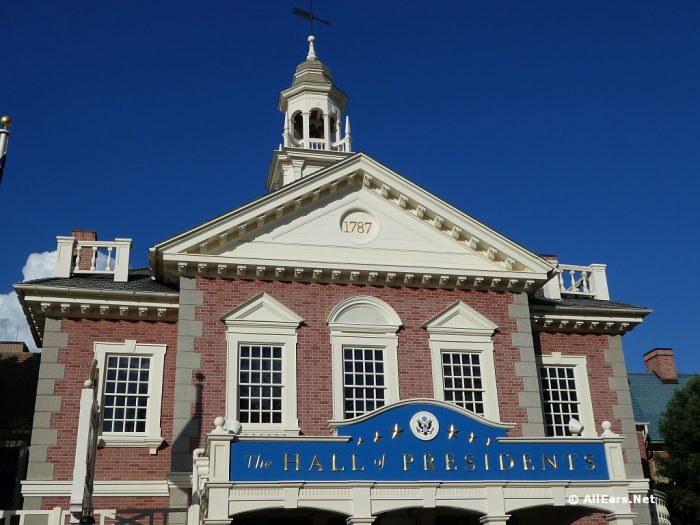 If you don't want to wait in line and want to sit in comfy chairs in an air-conditioned theatre, we highly recommend the Hall of Presidents. This 25-minute show features 44 animatronic figures and specifically features iconic speeches from Washington, Lincoln, and whoever the current President is. Next time you're in Liberty Square and need a break from the heat, pop in for a dose of patriotism.
Mickey's PhilharMagic
PhilharMagic opened back in 2003 with top of the line 4-D technology, and as far as we're concerned still top of the line. The plot of this splendid show is that Mickey Mouse is going to conduct the orchestra in a concert for us, and Donald Duck is in charge of setting up the instruments. The instruments are all magic, and Donald gets them ready by "borrowing" Mickey's sorcerer hat. While getting the instruments warmed up, Donald gets in a fight with the instruments and gets sucked into a vortex.
The portal dumps Donald out into classic Disney movies' well-known musical moments. Donald goes through these movies in search of the sorcerer hat and is just trying to get home. During the show, the audience is squirted with water and bubbles, and 3-D items float through the air in front of you. The 3-D effect is pretty convincing and you will feel compelled to reach out and grab the floating jewels. Go for it! You won't be the only person in the theatre reaching out. This 12-minute show is another great break from being out in the hustle and bustle of the park. Stop in when you have some time in Fantasyland next time.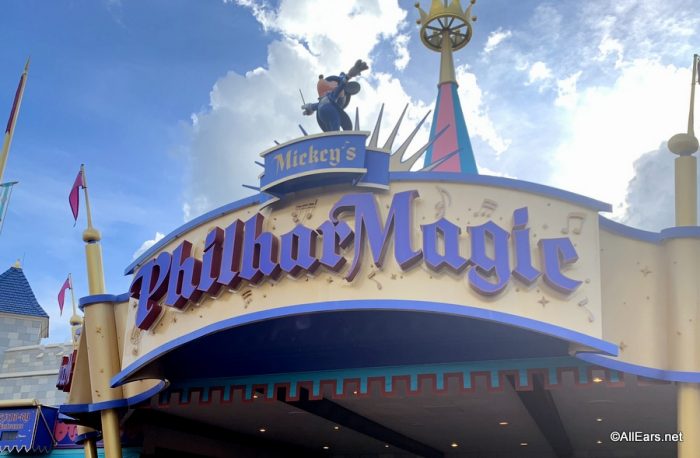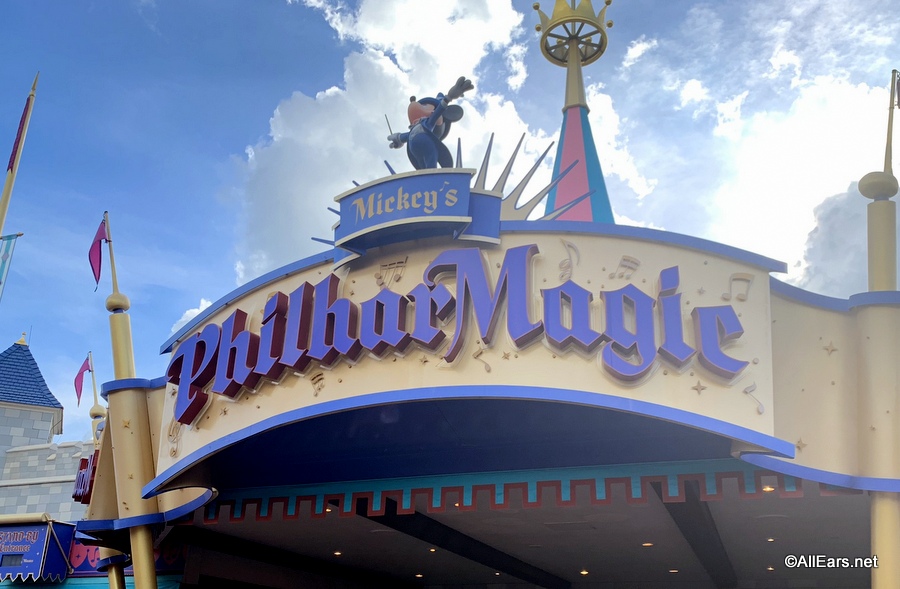 Casey Jr. Splash n' Soak
There are really only two water attractions in Magic Kingdom, Splash Mountain and Casey Jr. Splash n' Soak Station. Many people hurry by the Casey Jr. area, unless it's a sweltering day in the park, but your little ones will love running and playing around the circus train that shoots water.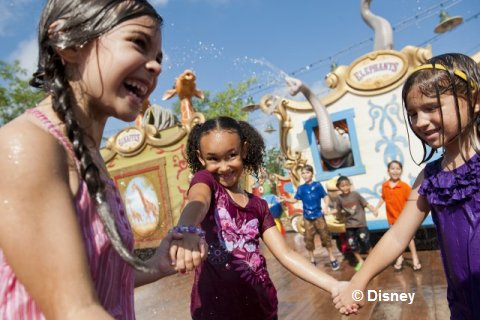 It's the perfect place to let hot and over energetic kids cut loose and run around. If you don't know where Casey Jr. is, it's right behind Dumbo in front of the Fantasyland train station. Next time you need your children need to run around and cool down, head down the tracks towards those smokey stacks.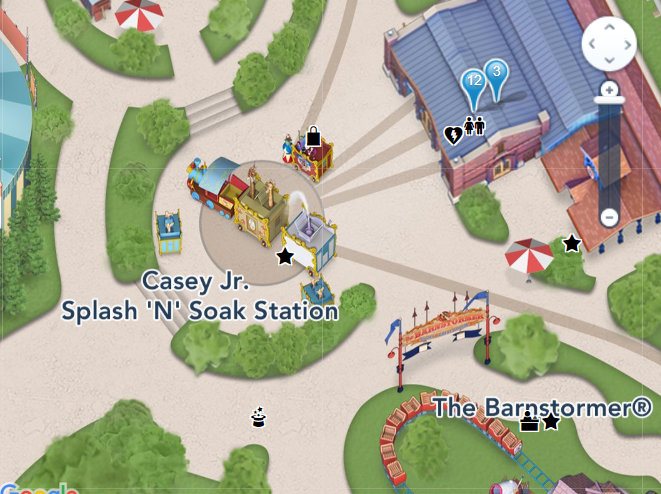 Monsters, Inc. Laugh Floor
If someone asked you to go see a monster stand-up comedy show, would you go? Who wouldn't?! The Monsters, Inc. Laugh Floor seems a little out of place in Tomorrowland, but we are sure glad it's there. The attraction takes place after the Monsters, Inc. film, and shows what happens when their scream energy is substituted out for laughter-based fuel. Mike Wazowski is the MC of the show and introduces the live comedy acts. The show is different every time and usually involves three different comedy acts.
The show really is live and changes because of audience participation. The voice actors who control the monsters have wonderful comedic timing and often go off on brilliantly funny tangents. Treat yourself to a monstrously good show next time you're in Tomorrowland.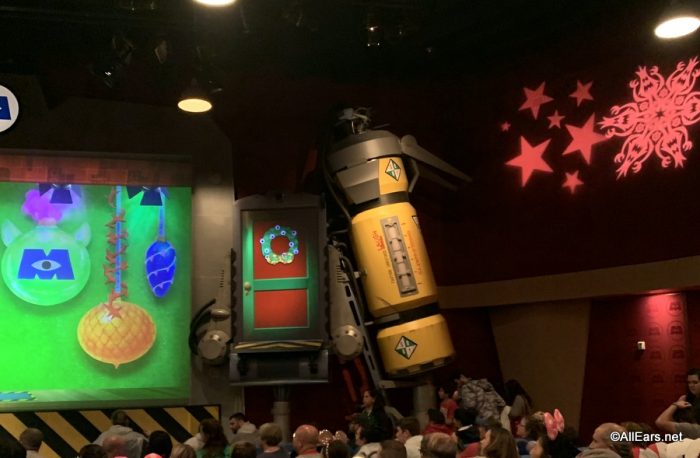 Carousel of Progress
It's a great big, beautiful day when you get to ride on Walt Disney's Carousel of Progress. This is another attraction that was originally created for the World's Fair by Walt Disney. In this attraction, the theater rotates around the stage. On the stage, we see vignettes from different decades showing how far we have come with new technologies.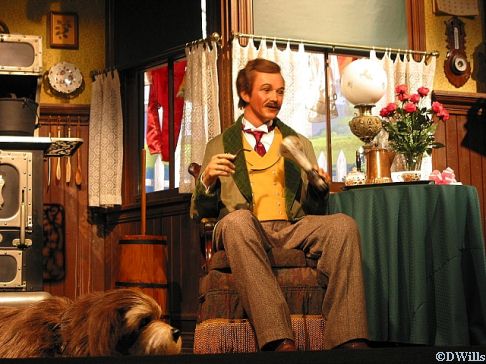 There have been a few updates to the show since it first opened, most notably the final scene of the family in the "futuristic" 80's. As the theater rotates, and we travel from one decade to the next, we are carried through with the catchy tune "It's a Great Big Beautiful Tomorrow." This is another Sherman Brothers classic that you'll find yourself singing for days after visiting the Carousel.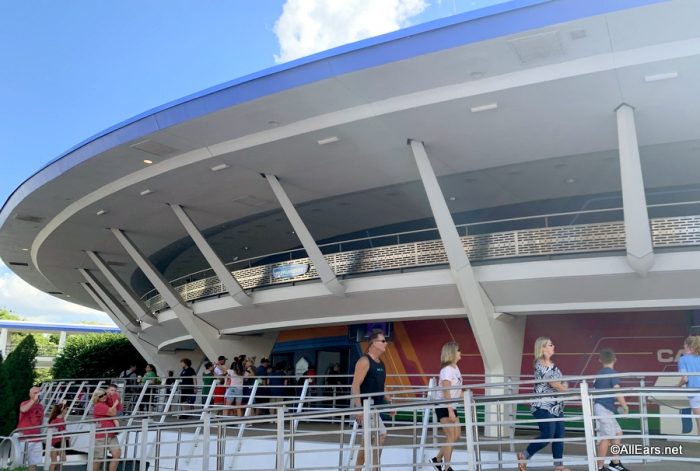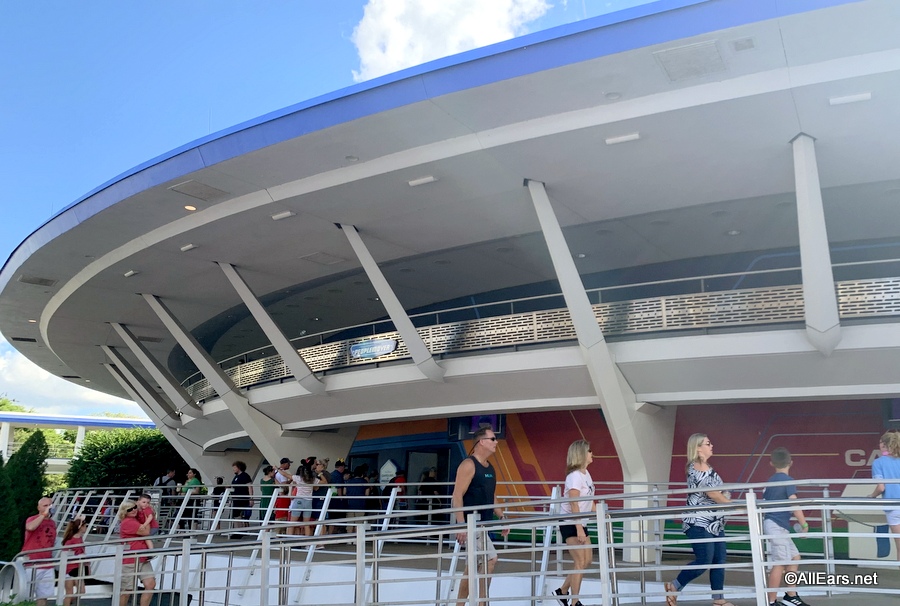 There are a few other attractions in the Magic Kingdom that — depending on the time of year — might have little to no wait. Depending on the season you can usually get on Buzz Lightyear Space Ranger Spin, Goofy's Barnstormer, Prince Charming's Regal Carousel, the Mad Tea Party, It's A Small World, and sometimes even Pirates of the Caribbean in 15 minutes or less.
Keep following All Ears for more information to help you plan your best Walt Disney World vacation ever!
What are some of your favorite attractions at Magic Kingdom that usually have no wait? Let us know in the comments.
Join the AllEars.net Newsletter to stay on top of ALL the breaking Disney News! You'll also get access to AllEars tips, reviews, trivia, and MORE! Click here to Subscribe!