Are you considering this question when it comes to your Orlando vacation: "Which should I visit and/or where should I dedicate most of my time: Walt Disney World or Universal Orlando Resort?"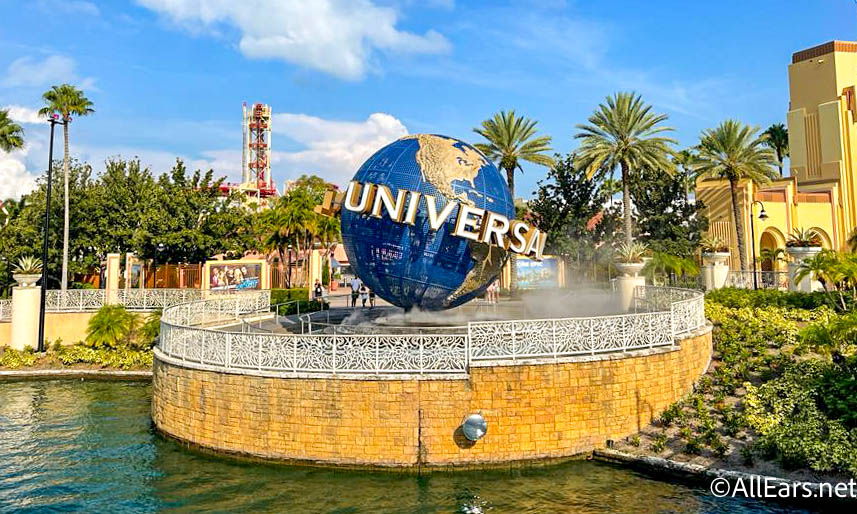 Now, if we're talking entirely about logistics and inclusions, we have a great resource for you comparing both of these popular destinations. But here we're exploring this topic from a specific perspective: we're talking about Disney World versus Universal Orlando for ADULTS.
After all, we're in agreement that theme parks aren't just for kids, right? Not by a long shot…. so let's explore what each resort has in store for us BIG KIDS!!
Theme Parks and Beyond
Walt Disney World is comprised of four major theme parks: Magic Kingdom, EPCOT, Disney's Hollywood Studios, and Disney's Animal Kingdom. But the property expands well beyond to offer the Disney Springs shopping and dining district, two water parks, golf (for both serious players and the putt-putt set), and MORE.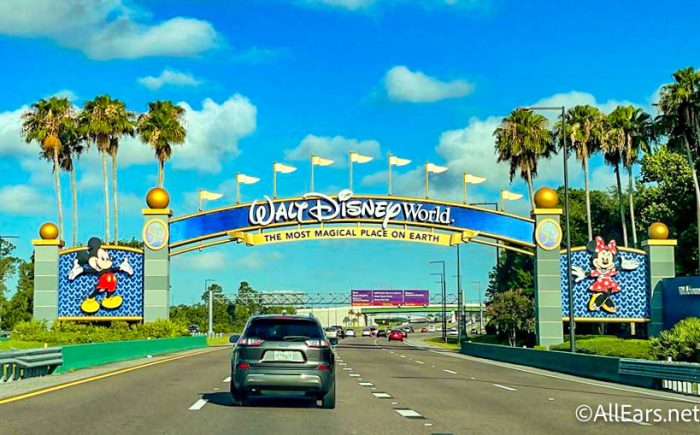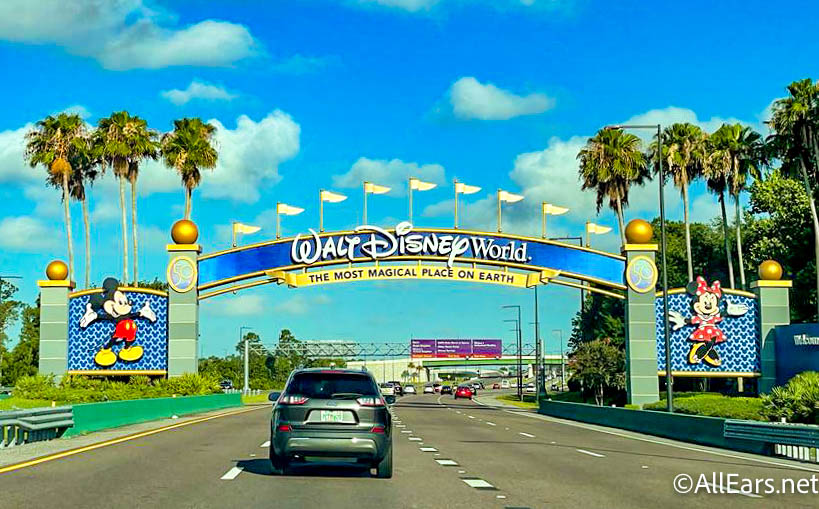 As you may have guessed 😉 , the whimsy and magic of Disney touches every inch of the Resort, as experienced through familiar Disney characters (from classic Disney to Star Wars and Marvel) and with many attractions, hotels, and eateries inspired by Disney films from the company's earliest animated features.
Universal Orlando Resort features two major theme parks with Universal Studios and Islands of Adventure. (Epic Universe is slated to deliver a third major theme park in 2025.)
The Volcano Bay water park and CityWalk (Universal's own shopping and dining area) round out the other major offerings. The Simpsons, the Minions, heroes from the Marvel comics, Jurassic Park, Dr. Seuss, and more inspire the areas and attractions in the parks.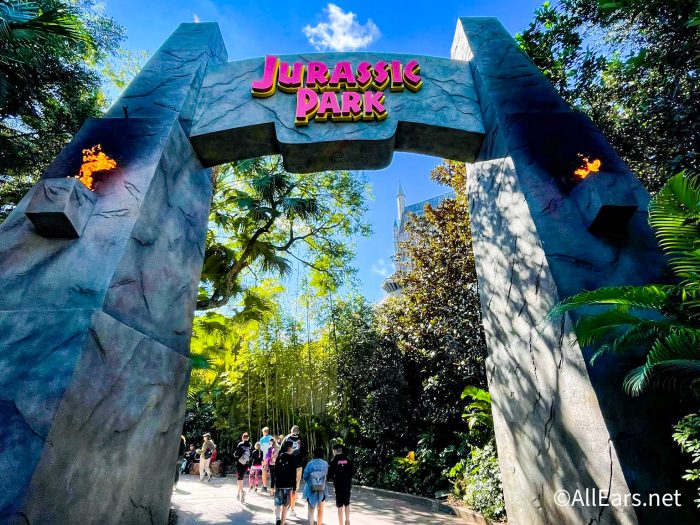 But wait… I think I'm forgetting something… what could it be?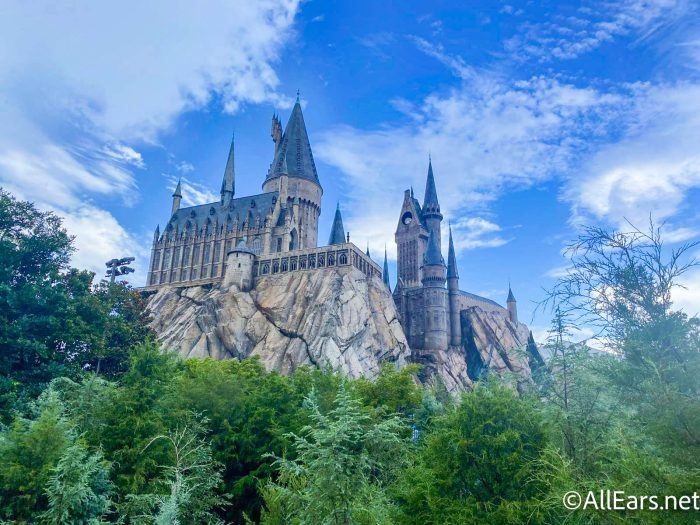 Oh! Universal is also home to a not-so-little something called The Wizarding World of HARRY POTTER, with Harry Potter's Hogsmeade in Islands of Adventure and Harry Potter's Diagon Alley in Universal Studios. 😉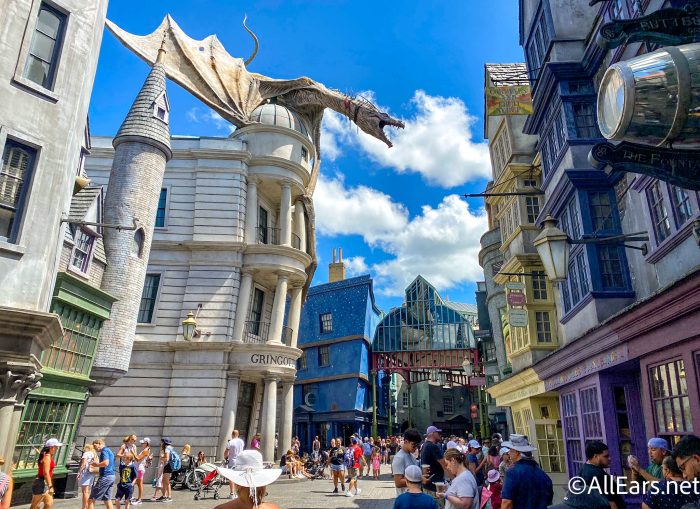 The upcoming Epic Universe will be based on "some of the Illumination and DreamWorks content but especially Nintendo."
The Wizarding World of Harry Potter has made Universal Orlando a bucket list destination for fans of the books and movies.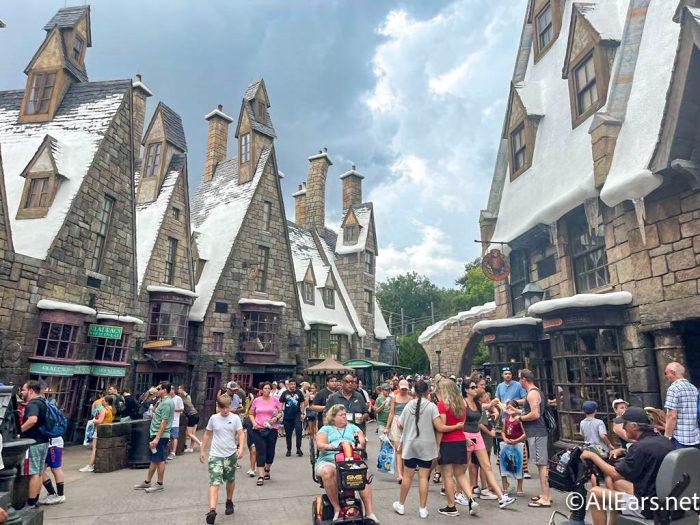 However, Disney World, as mentioned above, not only offers experiences inspired by classic Disney and Pixar films and characters, but also boasts Star Wars (including Star Wars: Galaxy's Edge) and Marvel experiences (like Guardians of the Galaxy: Cosmic Rewind).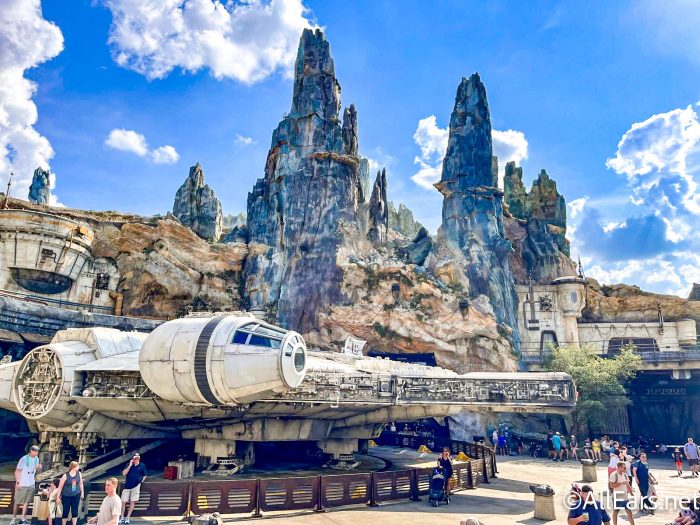 Due to sheer size, there is currently simply more to experience in Disney World with regards to various parks to visit and beyond. But when it comes to things like the general vibe from characters and films that inspire the various areas of each Resort, this is one preference that only you — the adult in question — can answer. Do you have a fondness for Mickey, Donald and Goofy over Harry, Ron, and Hermione? (Remember, it's ok to love both — we sure do!)
The choice is yours! The one thing you won't hear from us is that any of these characters, films, or themes are "just for kids." They're for all of us, both young and young at heart!
Rides
A visit to any theme or amusement park brings one factor foremost to mind: RIDES!! What kind of attractions does each Resort have to offer?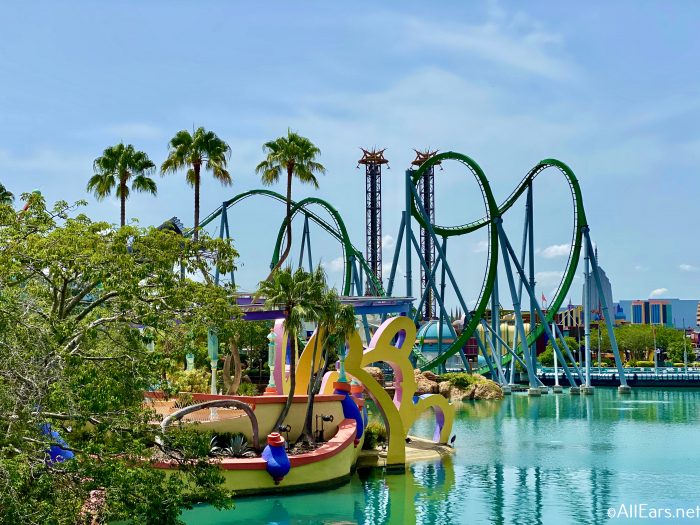 This question was previously a bit easier to answer than it is now. The general response to this used to be fairly cut-and-dried: those who prefer major coasters and the like would find more to enjoy at Universal, while those who aren't chasing thrills as much as feels will likely prefer Disney World.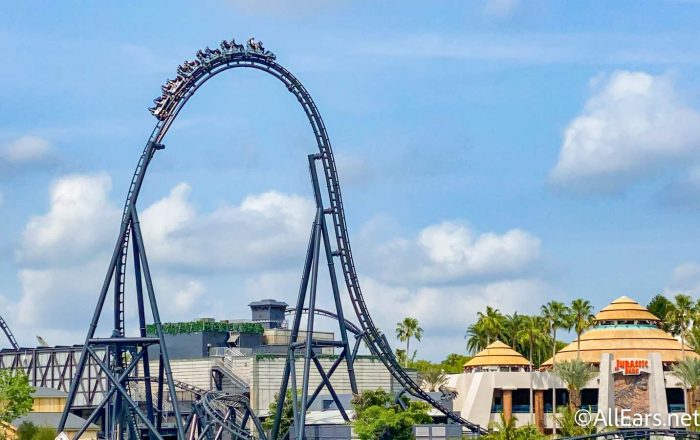 And that's still a fair point, because when we're talking MAJOR thrills, Universal isn't playing around. Roller coasters like the Jurassic World VelociCoaster are truly world class, and The Incredible Hulk Coaster boasts seven inversions!
Though there are plenty of attractions for all sorts of comfort levels, it's still worth mentioning that several major attractions that aren't roller coasters, such as Harry Potter and the Forbidden Journey, are also on the more intense side.
However, with the April 2023 opening of TRON Lightcycle / Run in Magic Kingdom, each Disney World theme park now has at least one major thrill ride.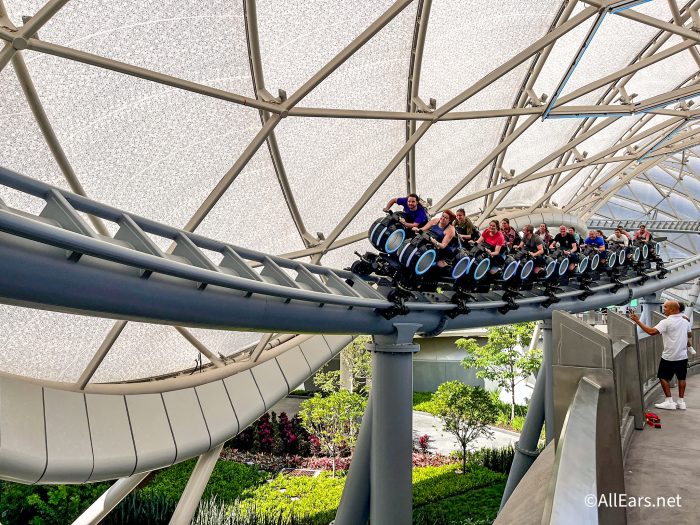 The other options include — but aren't limited to — Expedition Everest in Animal Kingdom, The Twilight Zone Tower of Terror in Hollywood Studios, and the aforementioned Guardians of the Galaxy: Cosmic Rewind in EPCOT.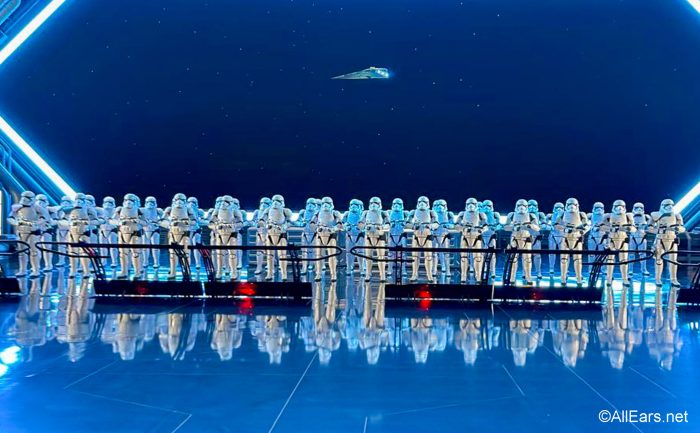 And there are a few rides such as Star Wars: Rise of the Resistance and Avatar Flight of Passage that — though they may not be considered thrill rides, per se, in the way that a huge roller coaster would be — are absolute must-rides when it comes to technology and immersion.
Granted, we know that not all adults are thrill seekers when it comes to attractions. But if perhaps you're looking for rides you can't typically get on if or when you've had a little one in tow on a different trip, Universal Studios is your best bet.
Hotels
From a numbers perspective with regards to hotel choices, Walt Disney World has over twenty-five options to choose from. Universal, on the other hand, has seven. But there's more to the story than just the numbers.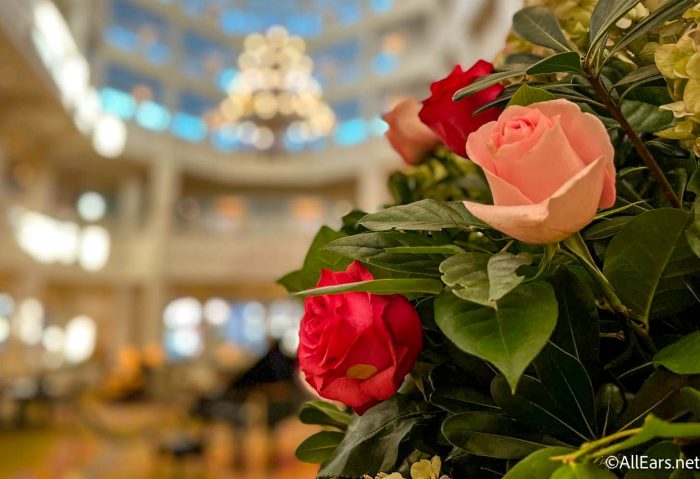 Both Resorts offer a variety when it comes to budgets. Disney World categories are Deluxe, Moderate, and Value (from most expensive to least) and offer additional options with Deluxe Villas. The equivalent categories at Universal are Premier, Preferred and Prime Value (from most expensive to least) plus the addition of the least expensive hotel (Value): Universal's Endless Summer Resort.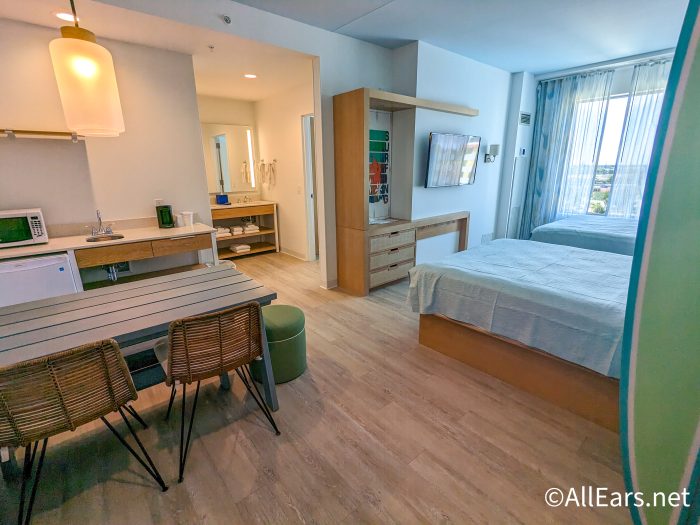 In Disney World, the sheer variety results in a huge array of themes: from the Victorian-inspired Grand Floridian Resort to the seaside escapes of the Yacht and Beach Club to the unique Animal Kingdom Lodge (with the Resort featuring its own animal-filled savannas) and more. You might find it hard to choose from all the different settings!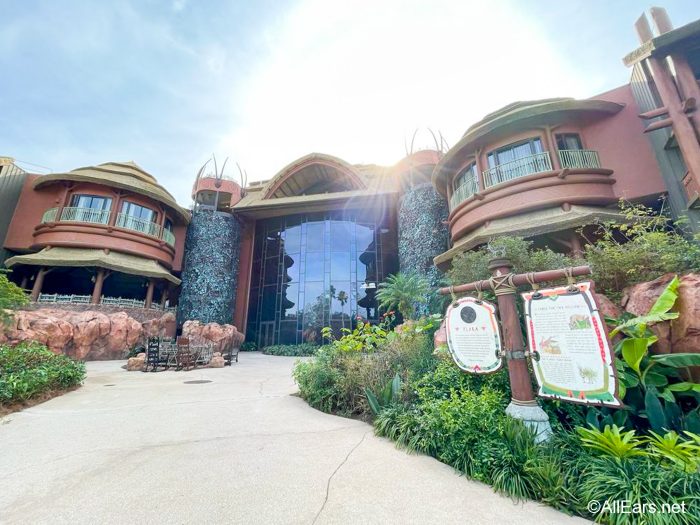 Feeling jazzy? You might love Port Orleans — French Quarter. Are you on Island Time when on vacation? It's Caribbean Beach Resort for you!
Generally speaking, when it comes to a more "adult-feel," the Deluxe Resorts, while full of Disney touches, tend a bit more towards elegance (with extra amenities, benefits and more fine dining options to match), while Value Resorts have what you might call more overtly Disney theming.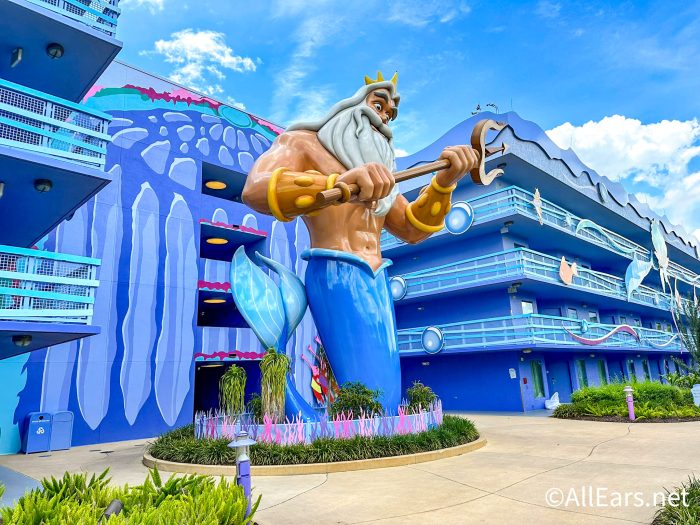 Though the amount is smaller, Universal hotels likewise offer different themes to suit different preferences, including the Hard Rock Hotel, the Italy-inspired Loews Portofino Bay Hotel, and the island-inspired Loews Royal Pacific Resort among the Premier options, and various vibes presented throughout the other hotels.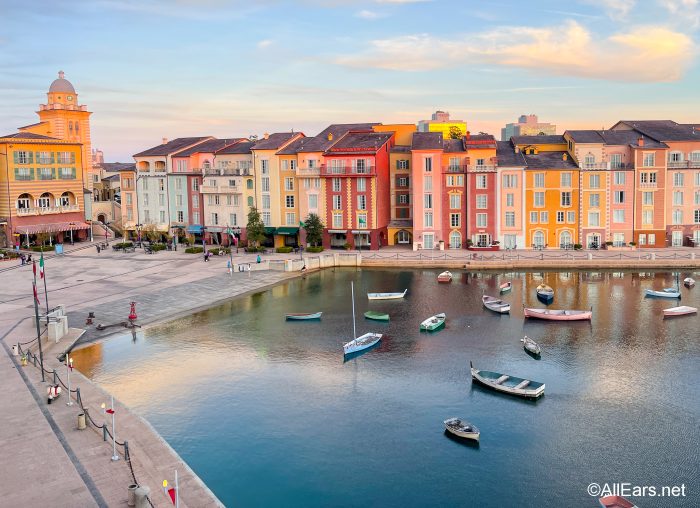 When it comes to adult visitors, something that stands out to me about Universal's hotel offerings is the option of Aventura Hotel. You see, Aventura falls into the less-expensive "Prime" category like the 50s road-trip themed Cabana Bay Resort; however, it offers a distinctly more adult-feel with a clean, modern, and somewhat minimalist vibe.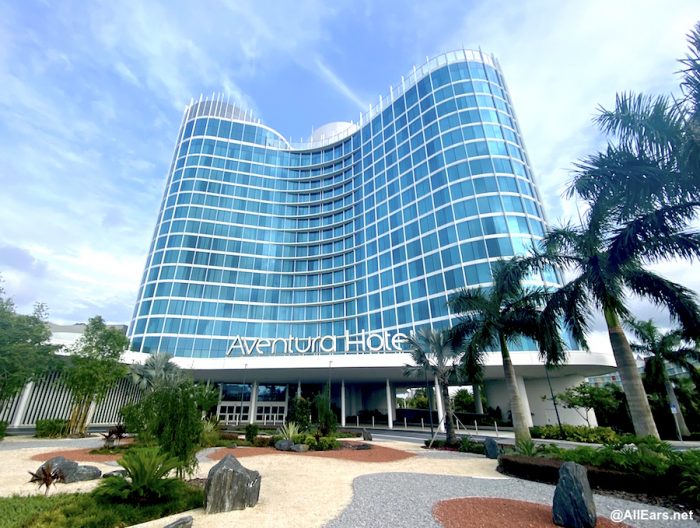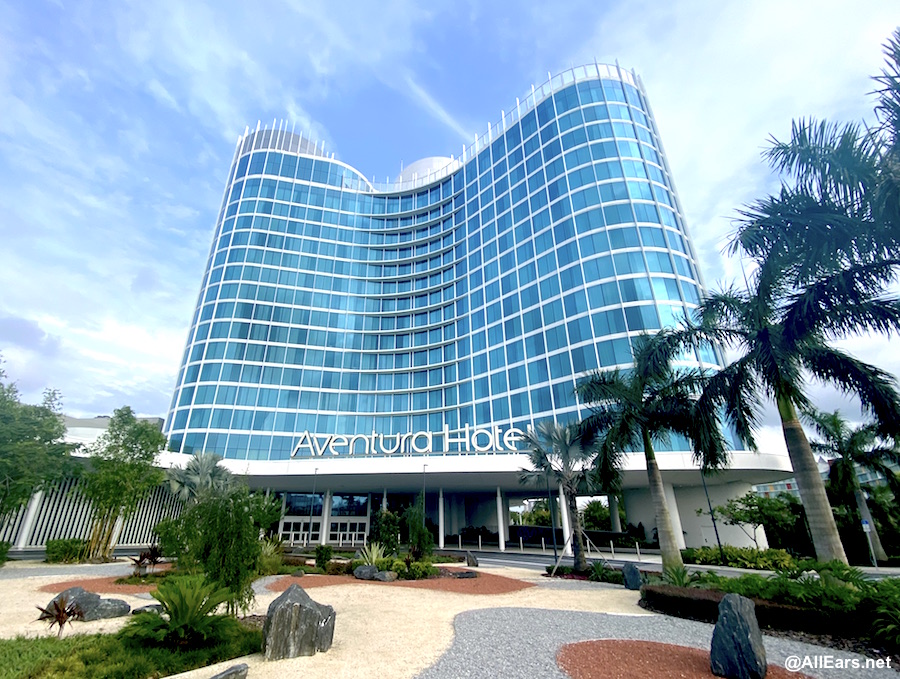 The least expensive Value hotels in Disney World, meanwhile, all offer a variation on the same style, with larger-than life-icons featuring characters and classic Disney films represented throughout. Very cute and fun, but also geared more towards kids with regards to design.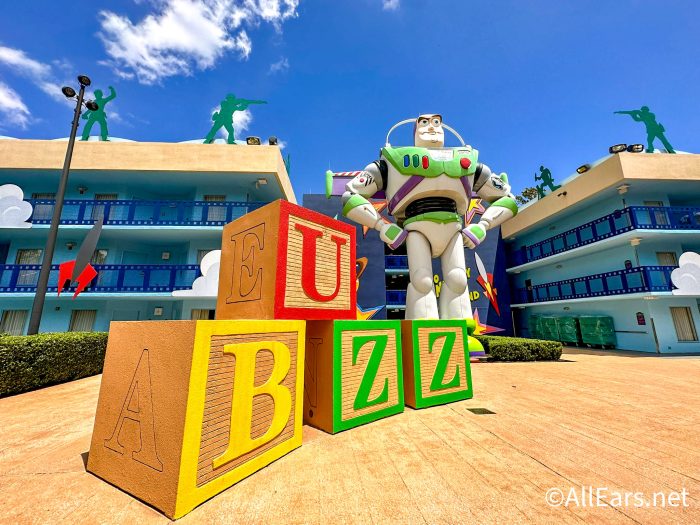 Again, the "winner" here goes to your preference, with Disney World offering many more styles and themes to fit different adult tastes. But we have to give a nod to Universal, too, for unique options within the same category.
Park Strategies (and a Bit Beyond)
We dive into the logistics of visiting each destination here. But for the purposes of this post, it's well worth mentioning that for something like a quick couples getaway, a girls weekend, or a solo trip, Universal Resort is a great option for being able to see and experience a LOT of it in a shorter visit.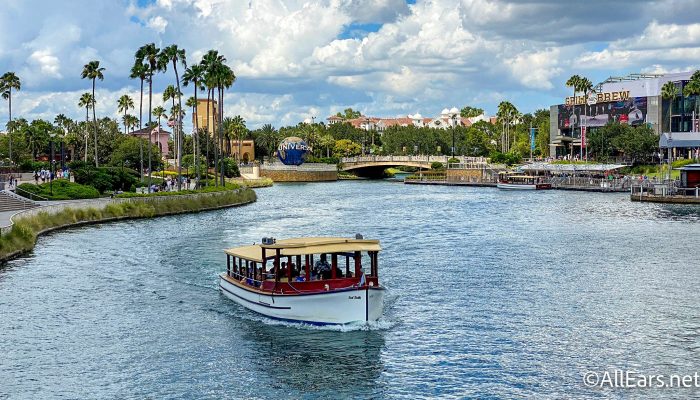 This is due not only to its smaller size, but also because there is one major entrance to access both of the major theme parks AND Universal CityWalk. And with the exception of the Endless Summer Resort, most of the hotels even have walking paths from the central area.
Disney World, on the other hand, does make it easy to get around the Resort thanks to free transportation options to get you just about anywhere. (Ditto, of course, goes for Universal Studios.) But here you would have to really pick and choose what you would like to do for a grown-ups getaway weekend.
Again, for more on strategies regarding what you'll need to visit each destination's theme parks, click HERE.
What about a longer trip? Then you may also want to consider options and events OUTSIDE of the regular park-going. For instance, Disney World is home to experiences including world-class golf courses, special adult-focused dining opportunities, and the Grand Floridian Spa. The larger property allows Disney to offer a few more specialized options geared specifically towards adults.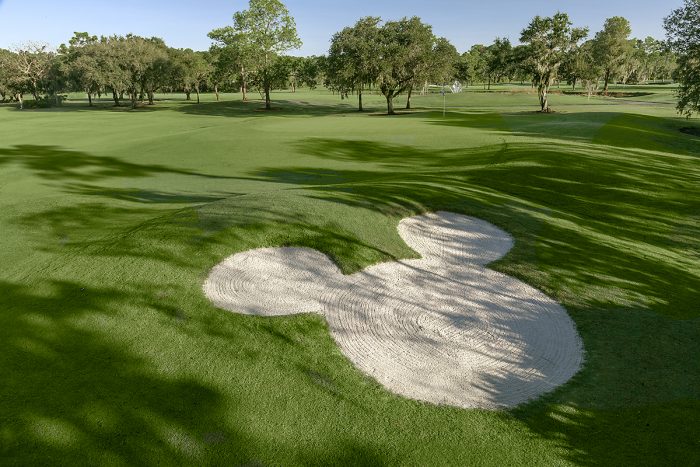 Considerations should also extend to Special Events throughout the year, such as EPCOT's Food and Wine Festival at Disney World (a foodie-focused culinary event held in the summer and into fall). On the other hand, Universal Orlando hosts Halloween Horror Nights in the autumn months!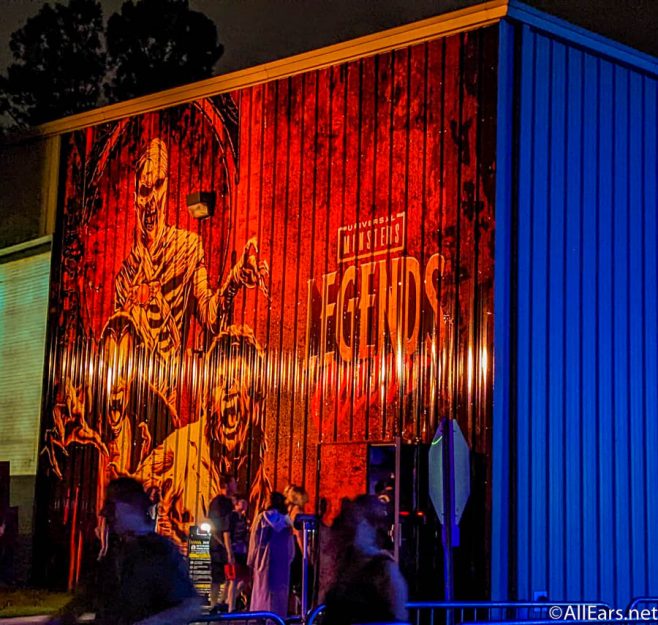 Halloween Horror Nights is not recommended for children under the age of 13… and it is DEFINITELY NOT Mickey's Not-So-Scary Halloween Party. 😉
So as you can see, your choice as an adult can revolve around more than just park-to-park, if you wish!
Dining
Ooh, this is a fun topic! But let's start with a little background. Over the years, Disney World has become a destination for foodies as well as for ride enthusiasts!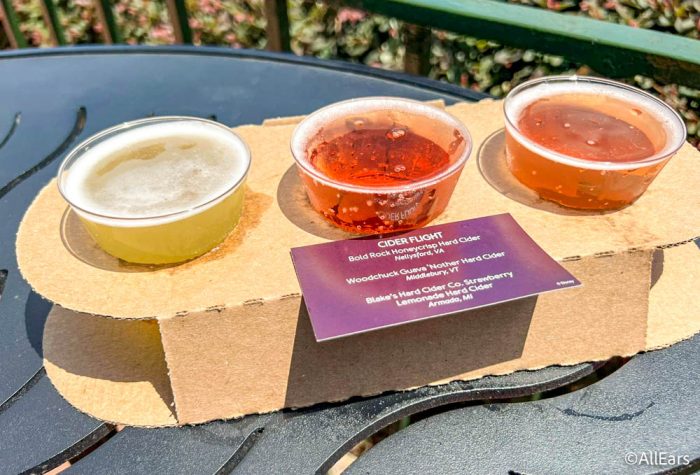 This is due to culinary events like the EPCOT Food and Wine Festival that we just mentioned, and also to some incredible options when it comes to fine dining. (Disney World is home to Victoria & Albert's, which is a AAA Five Diamond Award-winning restaurant.)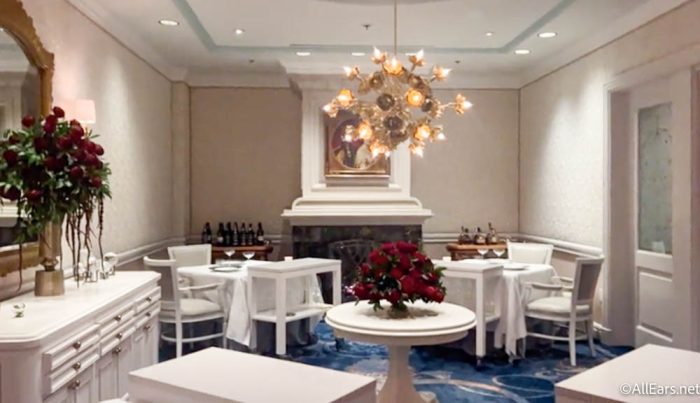 But there are definitely more splurge-worthy options where that came from (albeit none quite so splurgy as Victoria & Albert's), including — but by no means limited to — Wine Bar George and Morimoto Asia! And Disney continues to surprise guests with the huge variety of cuisines and dining experiences offered.
There are certainly some great eats to be had at Universal Orlando. The Cowfish Sushi Burger Bar, Bigfire Restaurant, and The Toothsome Chocolate Emporium & Savory Feast Kitchen can  all be found on CityWalk.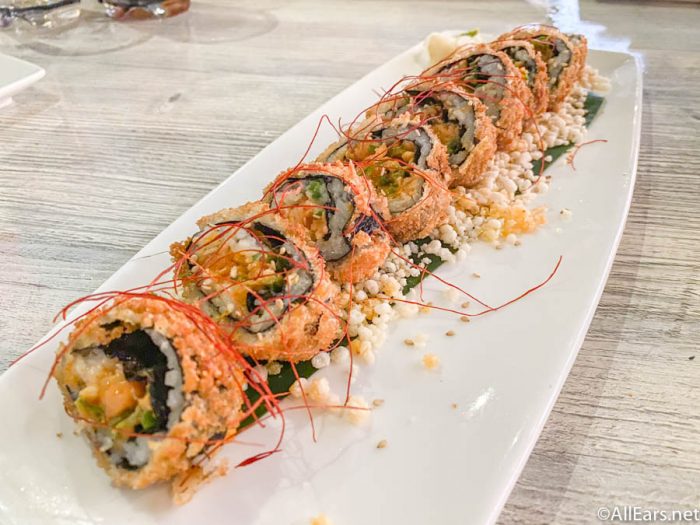 And if you've ever dreamed of dining at the Three Broomsticks or the Leaky Cauldron while reading your Harry Potter books, Universal is the only place you can do that.
Still, when it comes to great dining, Disney World reigns in this category for adults.
Tickets
This category is not so much a comparison between Disney World and Universal as much as some numbers to help you figure out finances when it comes to each destination. Why?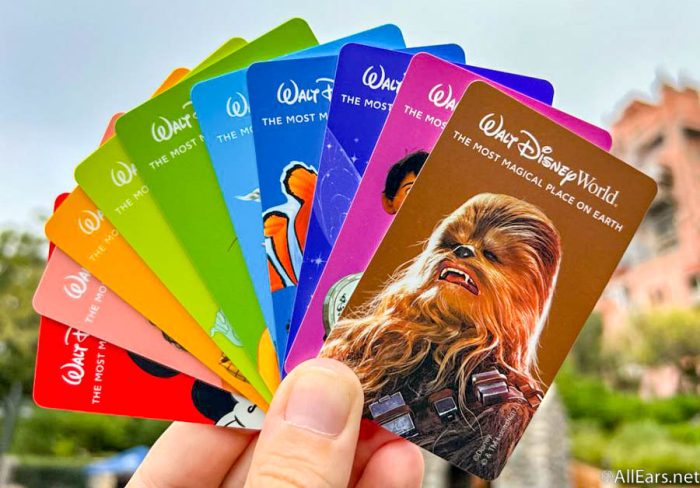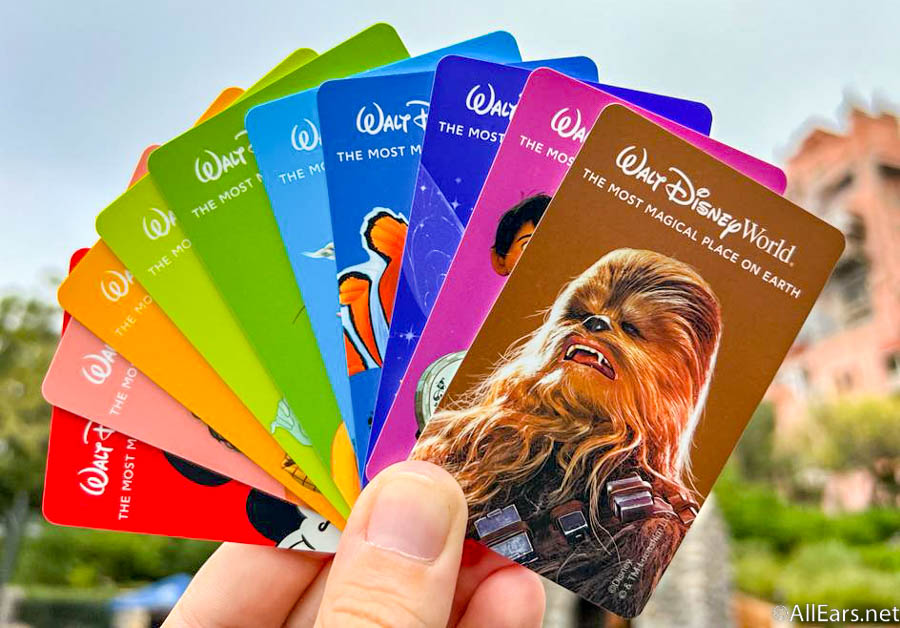 Because now that we're all adulting, we have to deal with that ol' BUDGET, don't we? (UGH — I know!) Here goes…
Both Disney World and Universal Studios require park tickets. And if you want to visit more than one of their parks in one day, you'll need the ticket option that will allow you to do that. Both resorts adopt the philosophy that the more tickets you buy, the less it will cost you in each park. When you buy a one-day one-park ticket, the price might elevate. However, prices will vary on the season and the day you choose to go to the parks.
At Disney World, one-day one-park tickets start at $109 and go up to $174-per day if you add on the "Park Hopper" option to be able to visit multiple Disney parks on the same day. Universal also starts out at $109 for a one-day one-park ticket, and goes up to $164 when you add on "Park-to-Park" options (which you WILL need if you plan to ride the Hogwarts Express and visit both Diagon Alley & Hogsmeade).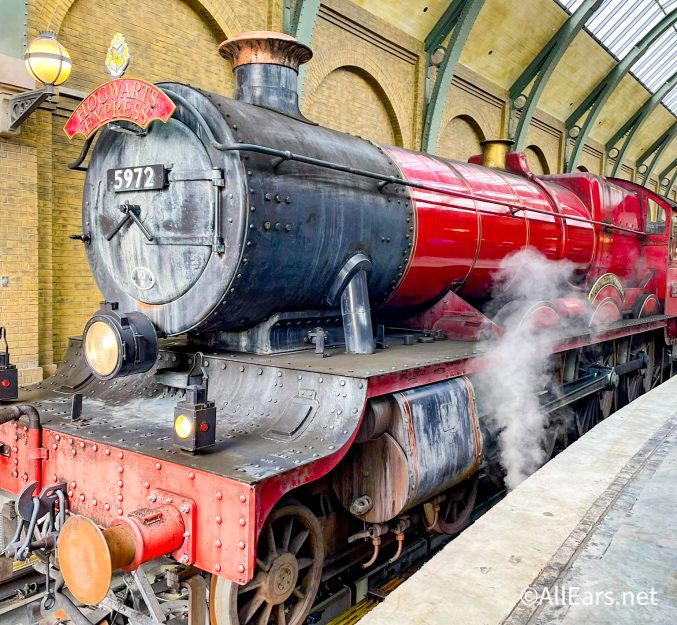 Again, the more days you buy, the less you pay per day. And though you save $10 at Universal for the "Park-to-Park" access, you also only get to access two parks, whereas, at Disney, that extra cash also gets you access to four parks.
Neither Disney nor Universal include their water parks in the "Hopper" or "Park-to-Park" options; water parks will cost you a bit extra.
WHEW! So we've hopefully given you a few things to think about and some helpful information when it comes to planning an adults-only trip or some adult-focused things to do at Disney World and Universal Orlando. The good news is… it's hard to make a bad choice no matter which one you visit! ENJOY!