Since the 2010 opening of The Wizarding World of Harry Potter at Islands of Adventure, and the 2014 opening of its sister-land The Wizarding World of Harry Potter: Diagon Alley at Universal Studios Florida, Universal has become renown for the amount of theming and detail in everything from sets to food to drinks to merchandise present in these lands.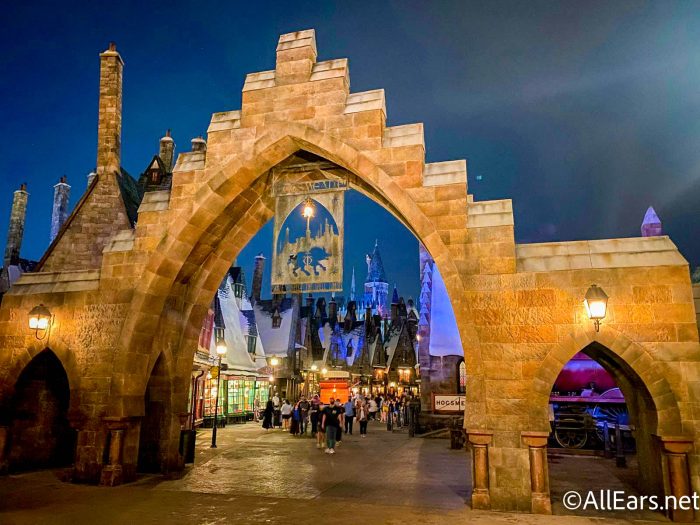 However, no matter how good the Butterbeer tastes or how well the interactive wands work, to many visitors theme parks are defined first and foremost by rides and attractions. So, what are all the attractions present in Universal's Potter lands? We're about to "Revelio" all…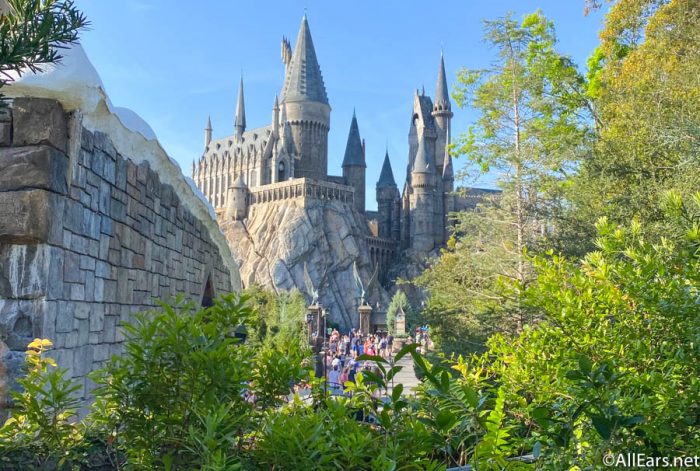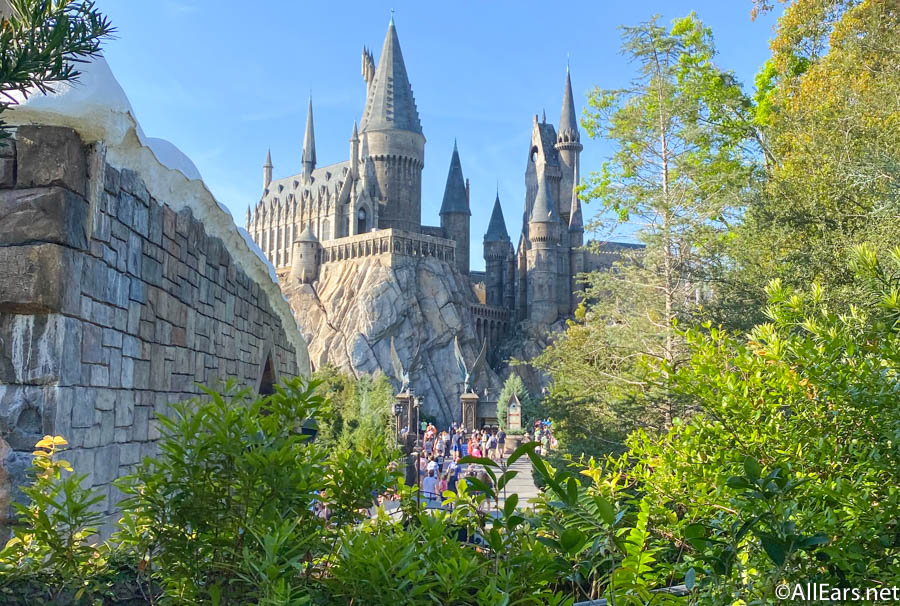 The cornerstone of the first Wizarding World at Islands of Adventure – which has since been rechristened Wizarding World of Harry Potter: Hogsmeade, to differentiate it from the later expansion – is still a stunning attraction over a decade later.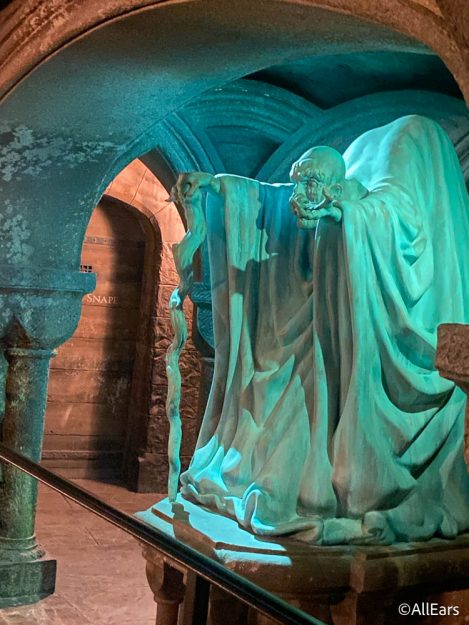 First and foremost, there's Forbidden Journey's queue, which takes guests through a tour of Hogwarts Castle, complete with classrooms, iconic locations, props like the sorting hat, and holographic effects. Once guests finally reach boarding, they hop on Enchanted Benches (AKA ride vehicles attached to Kuka Arms) which carry them through a "greatest hits" selections of scenes and moments from the Potter series like a Quidditch match and encounter with Dementors, and even a face to face encounter with a dragon.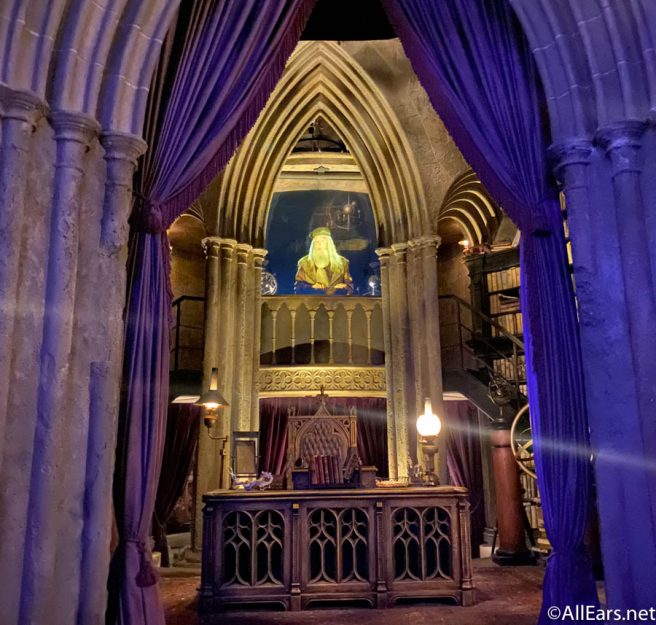 The ride includes screen effects and footage from the film's actors, animatronics, physical effects, and has proven so popular that it's been cloned at every other Wizarding World built around the globe.
The Wizarding World's only other remaining opening day attraction is Flight of the Hippogriff, a family coaster that originally opened in 2000 as the Flying Unicorn. The junior coaster is set near Hagrid's hut just outside Hogwarts Castle, and features the character teaching young wizards how to fly a Hippogriff by using enchanted replicas of the creature. Like Forbidden Journey, Flight of the Hippogriff has been cloned to other Wizarding Worlds.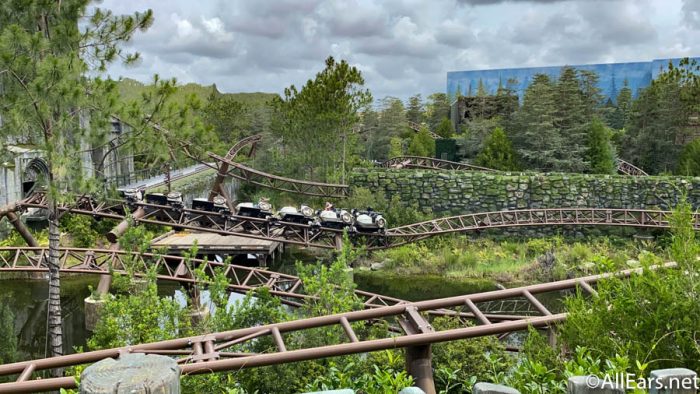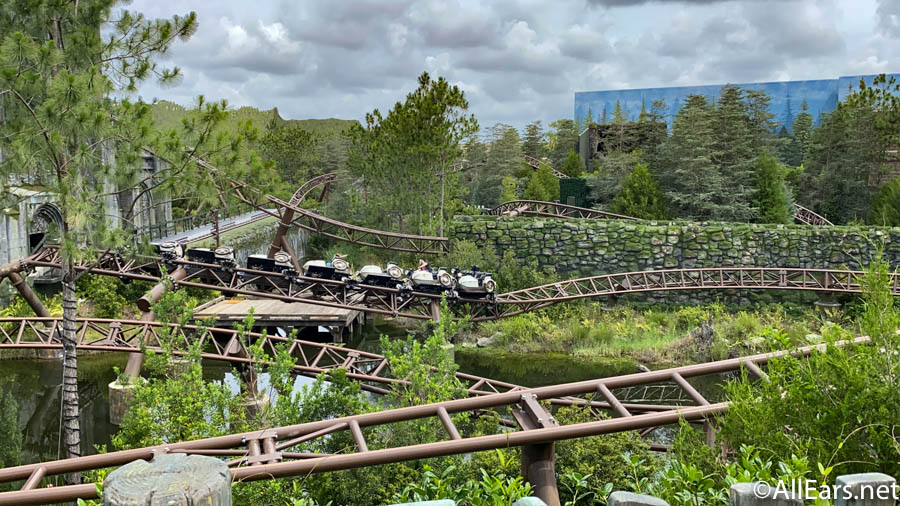 Opening in 2019, Hagrid's Magical Creature Motorbike Adventure replaced the Dragon Challenge coaster, which had opened with Islands of Adventure as Dueling Dragons in 1999. The coaster mixes coaster thrills including seven launches and a full vertical drop with dark ride elements like themed enchanted motorcycle ride vehicles, and animatronics including Hagrid and numerous other magical creatures including unicorns. Unlike its land-mates, Hagrid's remains a Florida exclusive attraction for now.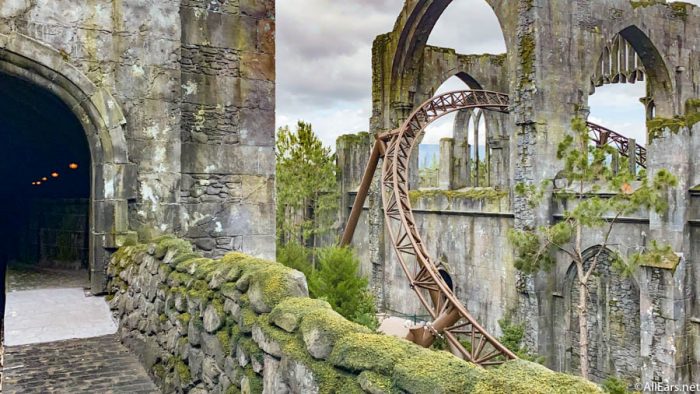 When Universal opened the Wizarding World of Harry Potter: Diagon Alley in 2014, the company came up with something truly revolutionary. The two Wizarding World lands were in two separate theme parks, and Universal linked them with the Hogwarts Express, based on the train from the book and film series that transports students from London to Hogwarts.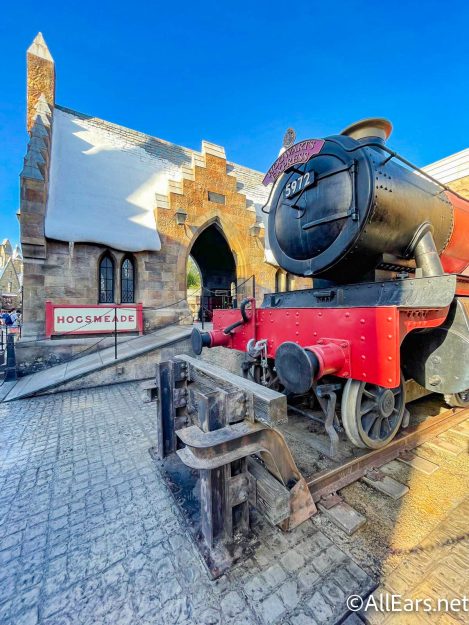 The train is an actual moving vehicle that move over between the two parks. However, riders don't see backstage areas when they look out the windows. Instead, they witness environments and characters from the Potter series on screens that mimic windows. The attraction also features in-car effects mimicking the series' main characters, as well as a close encounter with a Dementor. While the train can be boarded at either park, and the experience varies depending on which direction one travels, we're counting it as a Diagon Alley ride as it opened with that section of the Wizarding World.
While the Hogwarts Express may have been revolutionary in transporting guests between parks through a ride, the star of Diagon Alley is clearly Harry Potter and the Escape from Gringotts. The indoor coaster-style attraction, hidden behind the massive facade of Gringotts Wizard Bank – complete with rooftop dragon – is the only Potter ride to be set during a specific moment in the series.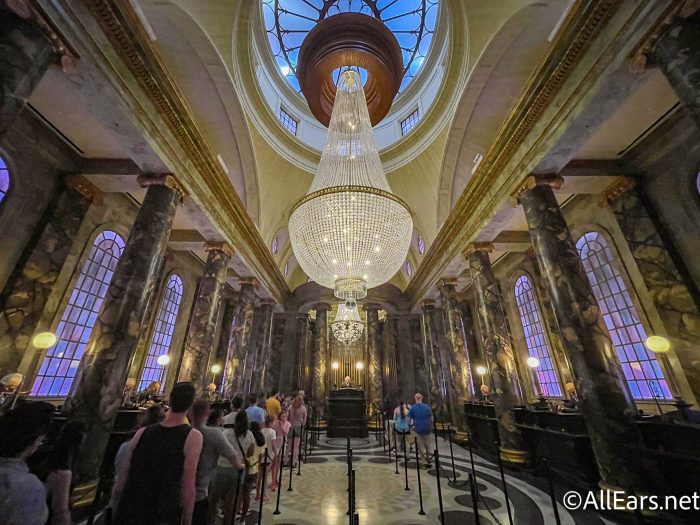 Namely, the ride is set during Harry Potter and the Death Hallows, using coaster thrills and screens featuring many of the film series' main characters to put guests in the middle of a confrontation between Harry and his archenemy Lord Voldemort. Like the rest of Diagon Alley, Escape from Gringotts is currently exclusive to Florida.
That's your ultimate guide to every Harry Potter ride at Universal Orlando! Keep following All Ears for all the latest Universal Orlando news!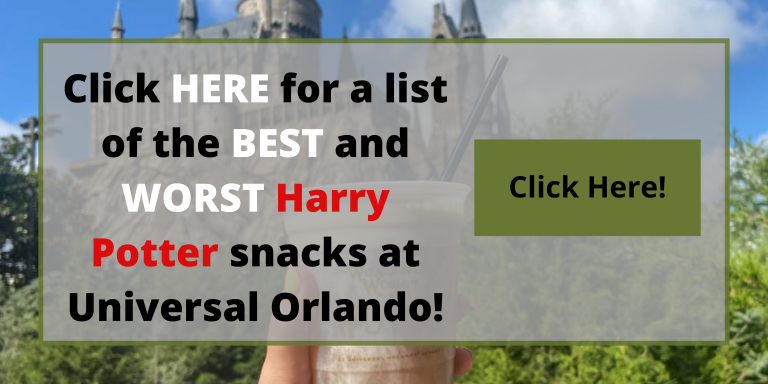 Which of Universal's Harry Potter attractions? Let us know in the comments below!