Want to save HUNDREDS on your next Disney World trip? Of course you do!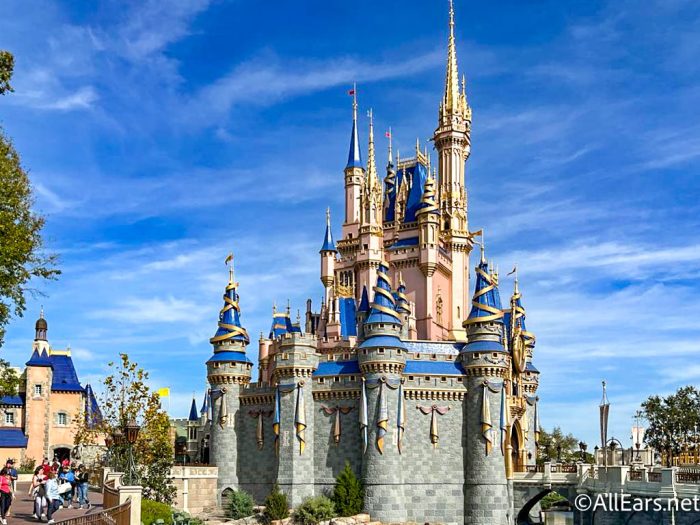 We're constantly looking for discounts, deals, and tips that can help you save money in the parks. But there's one particular tip we want to focus on today and that is — carefully selecting your trip dates!
You probably already know that picking the dates for your Disney World trip is of critical importance. But do you know the extent to which those dates could impact your budget? We're about to show you.
Though many things used to have a "standard" price in Disney World, that's no longer the case (at least for some important items). Genie+? The cost of that service depends on the date. A park ticket? That also depends on the date you visit. Hotel prices, Individual Lightning Lane costs, and more — your budget for a Disney World trip on a random week in September will likely be dramatically different than, say, a trip on Thanksgiving.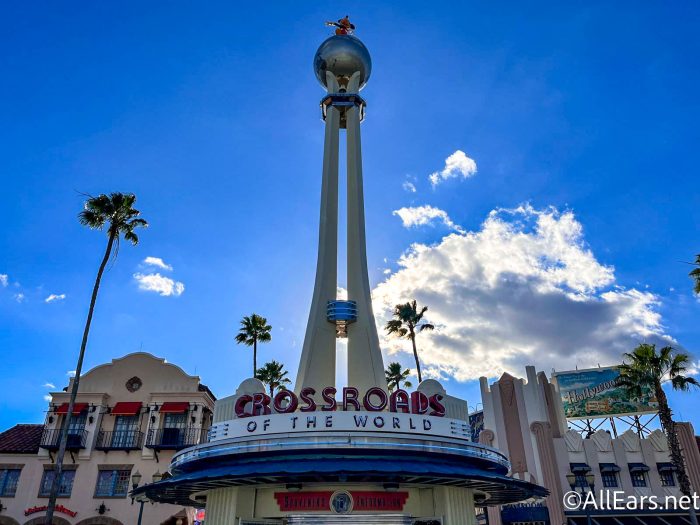 Disney prices many of its items based on expected demand. That means that for the most part, if you visit during a holiday period or another time that is expected to be particularly popular and busy, things can be MUCH more expensive than at other times of the year.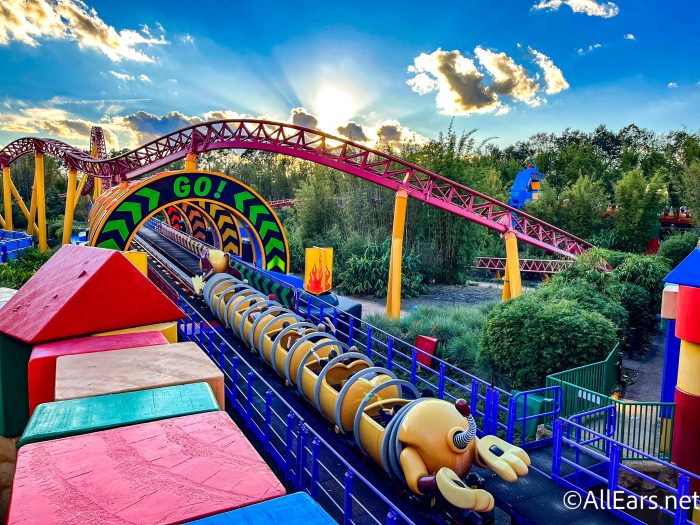 Sometimes, even waiting just a WEEK can make a big difference from a financial perspective. Let's crunch the numbers to show you what we mean.
Core Trip Cost (Hotel + Tickets)
Right now, Disney World vacation packages and tickets are available to view and book through 2023 (though Park Passes can be booked into early 2024).
The best example of a massive price difference would likely be to show you the prices for a trip during New Year's Eve/Christmas time, and another trip for just a few weeks following that. Once that big holiday period ends, prices can dramatically DROP in Disney World. Since we can't show those exact calculations for 2023 into 2024 for now, we'll focus on some other times.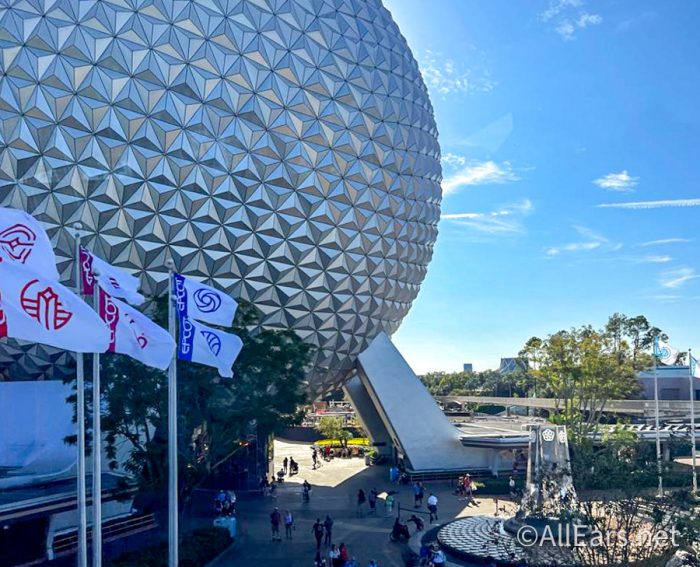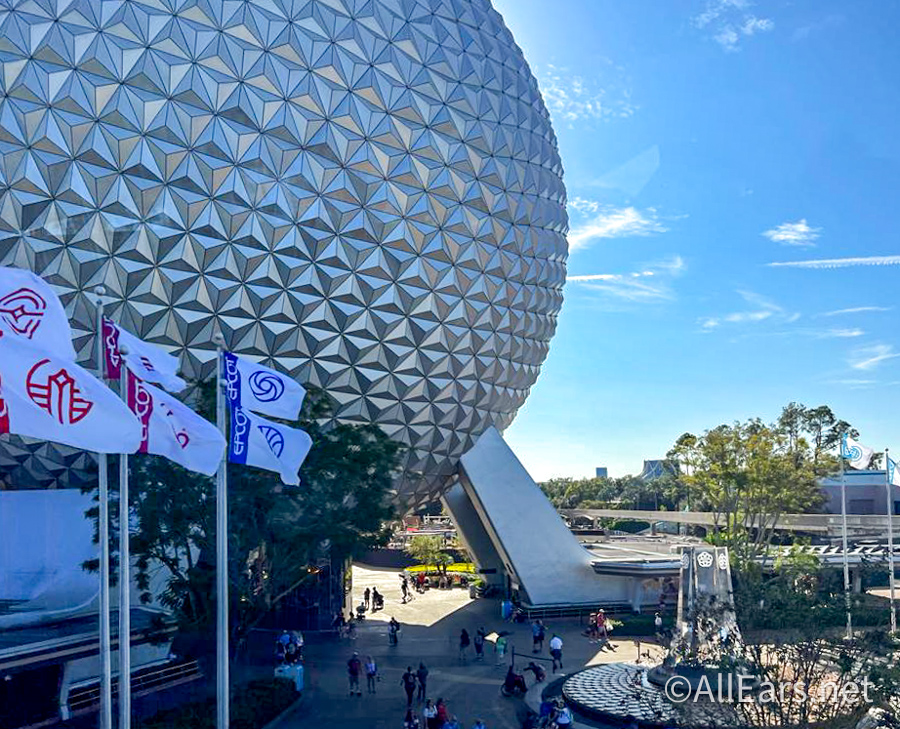 Oftentimes, you'd expect the biggest differences to be around the week of a holiday vs. the week after, as we mentioned above. But it's important to note that price differences can also happen during other dates in the year and totally catch you off guard.
Take, for example, a sample trip for a family of 4 (2 adults and their kids (12 and 5)). If they were to book a stay from August 17th through August 23rd, 2023, and stay at a Disney Value Resort (Disney's All-Star Movies Resort in this case) their core trip cost would be as follows:
Standard room — $160.83 average per night
5-day theme park tickets (1 park per day) — $3,269.62
Subtotal: $3,269.62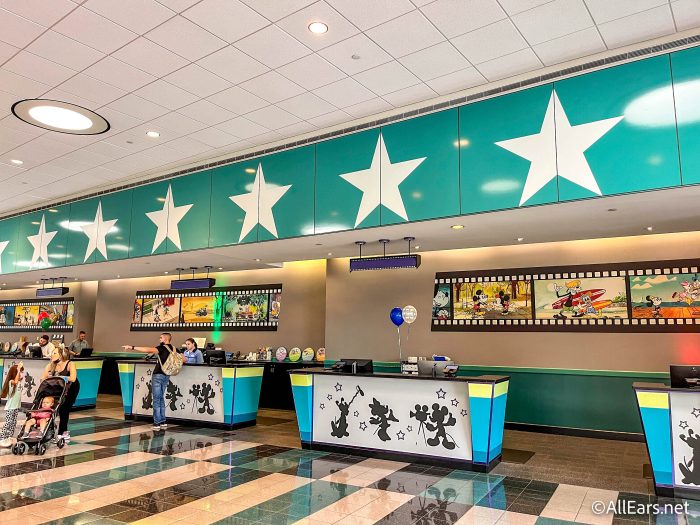 But if they move that trip by just one week — to August 24th through August 30th, 2023 — and still stay at the same hotel (Disney's All-Star Movies Resort) their core trip cost would be as follows:
Standard room — $146.33 average per night (cheaper hotel cost than above)
5-day theme park tickets (1 park per day) — $3,079.08 (cheaper park ticket cost than above)
Subtotal: $3,079.08
That's a difference of just over $190 just by moving the trip 1 SINGLE week. Nearly $200 back in their pockets! It's possible that the costs are lower simply because, by the time we get to later in August, more kiddos have already gone back to school.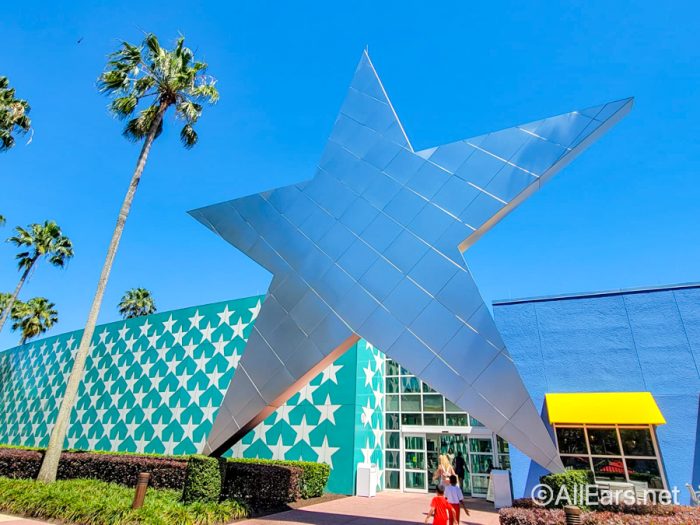 You can see a similar change with a trip in mid-March versus a trip near the end of the month. The difference is a little less dramatic, at just around $89, but that's still a decent savings based solely on changing the date.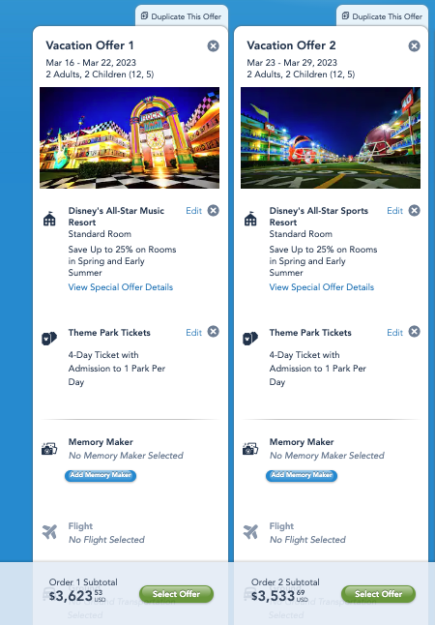 Remember that delaying your trip isn't the only option. For example, by visiting in late September vs the first week of October, you can save over $350. So moving your plans UP a week can help too.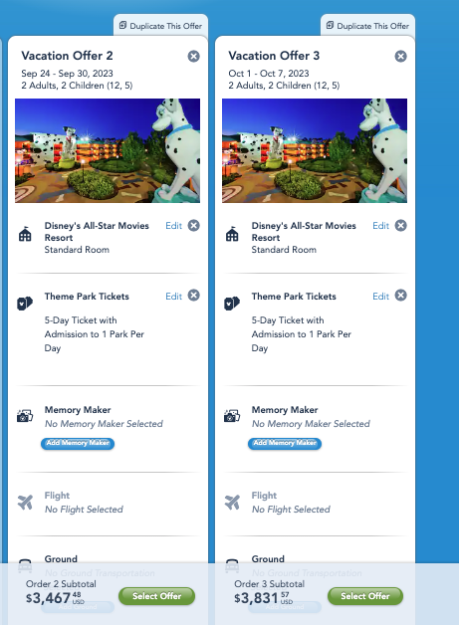 Other times, switching the dates around may only save you about $30 on hotel and tickets, it all depends — but the moral of the story here is that by changing those dates you CAN save some cash — sometimes a lot, sometimes a little — but a savings in still a savings.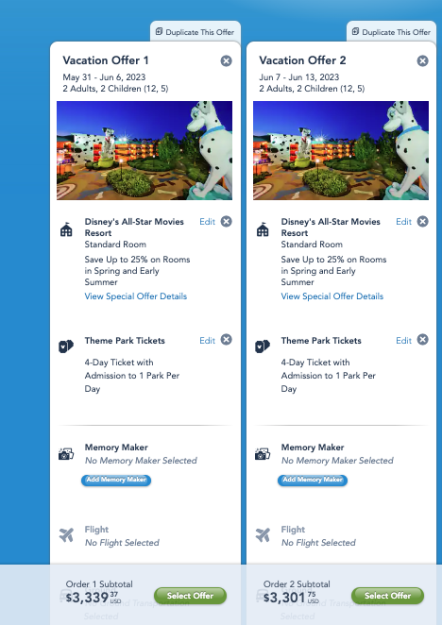 Though prices remain relatively high the week after Thanksgiving, even just delaying your trip by a week can help you save a bit of cash.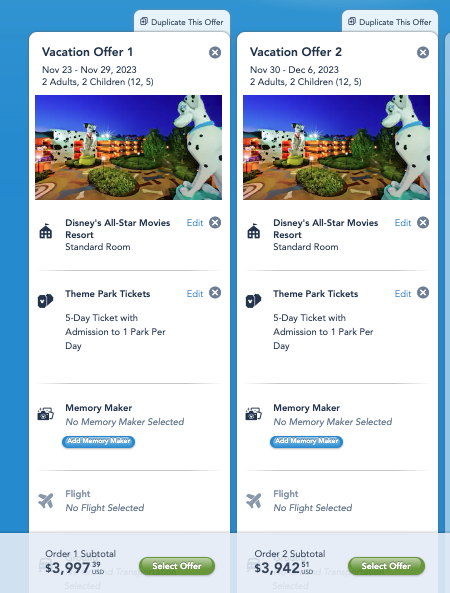 This post is mainly about just delaying your trip by a week, but note that by delaying your trip a bit more or really analyzing the prices to pick the cheapest days in the year, you can save BIG. Just look at the price difference between a trip around Thanksgiving, a trip the week after Thanksgiving, and then a trip during Christmas. There's about a $700 difference.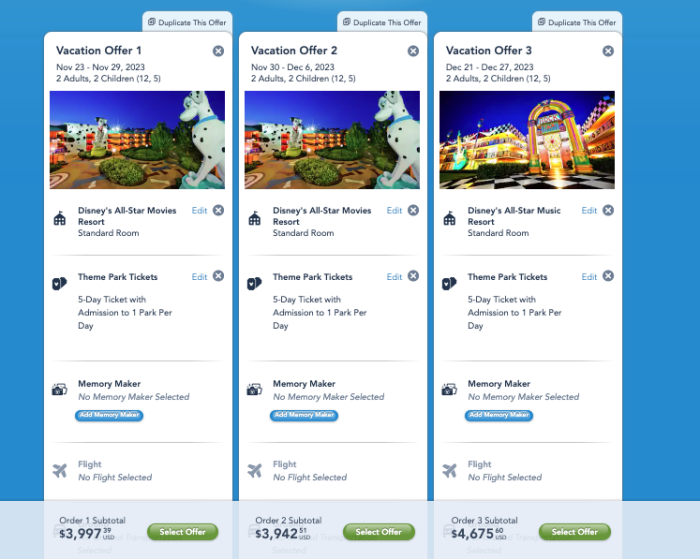 There's an even bigger savings — over $1,500(!!) — if you pick a more "random" week in late August vs. Christmas time.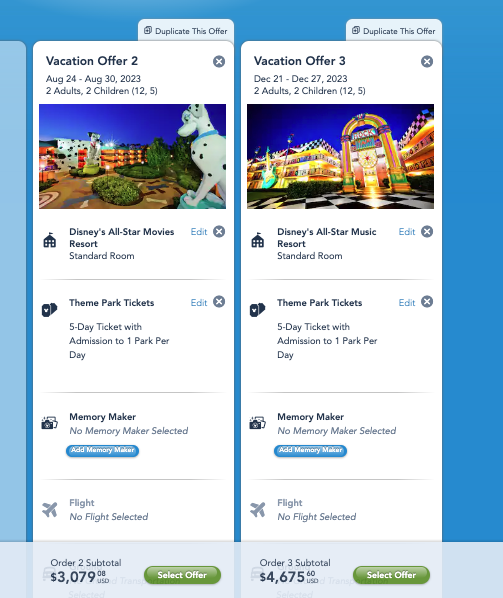 If you are trying to save the MAXIMUM amount, your first clue would be to look at the Disney World ticket pricing calendars. Those show ticket prices for each day of the year.
On dates when a ticket price is higher, Disney likely expects higher demand and you may find that hotel prices are similarly higher on that day. Hotel costs can, however, vary a lot depending on what has already been booked up so be sure to check ALL of the costs carefully.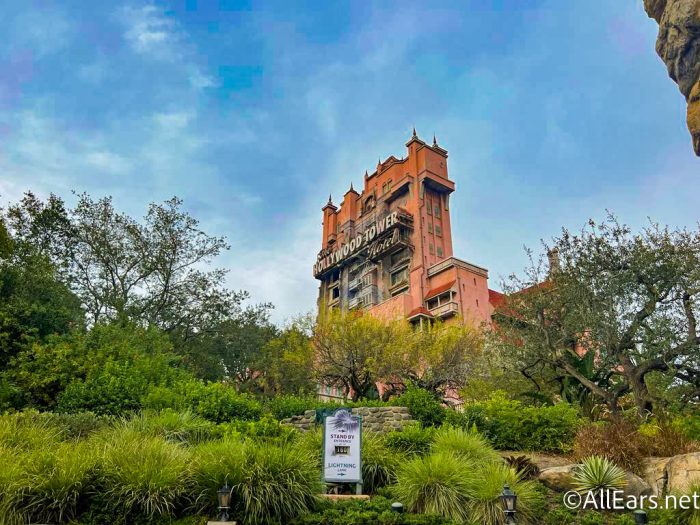 Still, by selecting dates with cheaper park tickets, you'll likely put yourself in a better position to save overall.
Extra Costs
While ticket and hotel costs will likely make up the bulk of your budget, there are other costs to consider.
First, Genie+ pricing now varies by day. While it doesn't necessarily line up exactly with ticket pricing (meaning, higher ticket prices don't always equal higher Genie+ pricing) you will generally see higher Genie+ prices around the times when tickets are more expensive and crowds are expected to be bigger.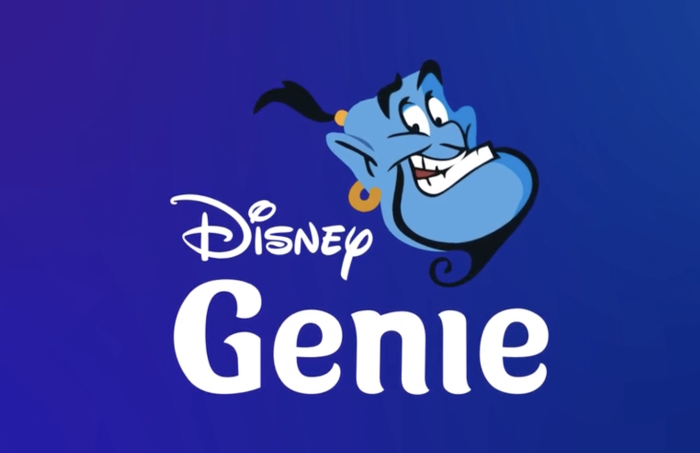 For example, we've seen Genie+ hit its peak $29 per person price for several days around Thanksgiving (November 21st-November 26th, 2022), and around Christmas and New Year's Eve (December 23rd, 2022-January 3rd, 2023). 
Compare that to the surrounding weeks and you can see a big difference. For example, on November 26th, 2022, the Genie+ price was $29, on November 27th it dropped to $17 and dropped even further (to $15) on November 29th.
Similarly, in January 2023, the $29 peak price was still around on January 3rd, but by the 4th it had dropped to $25 and on the 5th it dropped to $20. A few days later it hit $17 and then $15.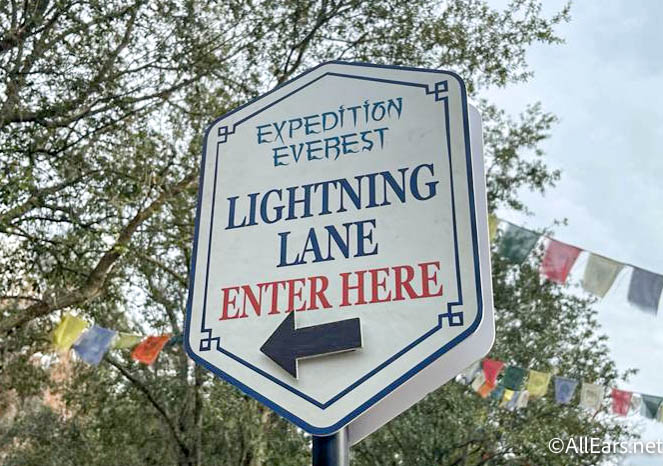 While a few dollars' difference may not be a big deal if you'll only be buying Genie+ for one day and just one or two people. When multiplied across multiple days and multiple family members, you could be looking at a significant savings.
And it's not just Genie+ that you have to worry about. The cost of Individual Lightning Lanes (pay-per-ride) also varies depending on the park, ride, and DATE. Again, these may not always be tied to ticket pricing, but you can generally expect higher pricing around more popular times.
Here was the Individual Lightning Lane pricing on Thanksgiving versus just a few days later, on November 29th:
Seven Dwarfs Mine Train —

$12 on Thanksgiving
$10 on the 29th

Guardians of the Galaxy: Cosmic Rewind —

$17 on Thanksgiving
$14 on the 29th

Star Wars Rise of the Resistance —

$25 on Thanksgiving
$15 on the 29th

Avatar Flight of Passage —

$16 on Thanksgiving
$13 on the 29th
Let's say you were to buy the 2 most expensive Individual Lightning Lanes — that would cost you $42 on Thanksgiving, but just $29 a few days later. 
Again, the difference in price may not seem big for a single day's purchase for a single person, but for a family of 4 — that's a savings of around $52 for a single DAY.
The cost of some ticket add-ons, like Park Hopping, also now varies by date. So while standard ticket costs might already be higher during a popular week (versus a less popular week), adding on the Park Hopper option will also likely cost you MORE during popular days versus less popular days.
For example, a 1-day 1-park ticket to Magic Kingdom is $149 on August 16th and the Park Hopper ticket is $207. That's a difference of $58.
But a 1-day 1-park ticket to Magic Kingdom is $129 on August 23rd and the Park Hopper is $184 that day — a difference of $55. So even getting a Park Hopper can be cheaper if you adjust your trip dates.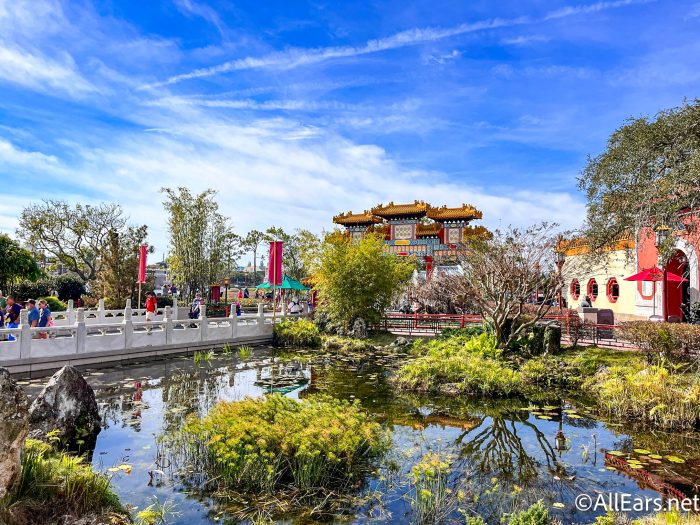 And remember that by delaying your trip or otherwise adjusting your trip dates, you may also be able to save on things like flights and rental car costs (if those are things you'll otherwise be booking).
Surge pricing is, unfortunately, a very real thing in Disney World. Moving your trip by just one week could help you save hundreds, and purposefully selecting dates that are cheaper could help you save $1,500+.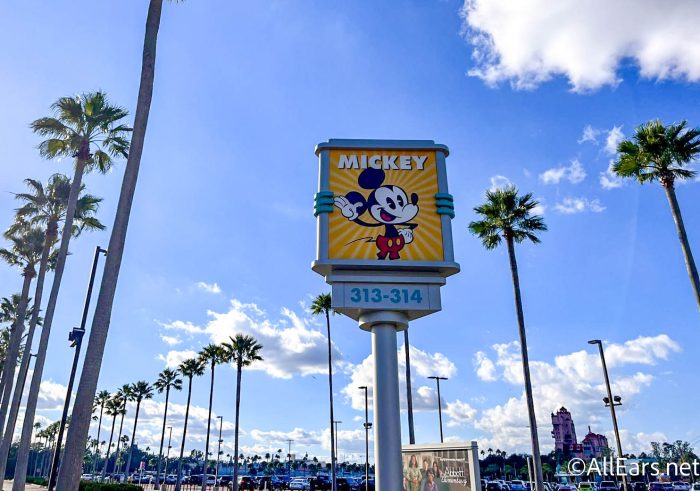 This all assumes you have the ability to shift your dates. Sometimes, due to school and work schedules, moving your trip even by a few days isn't feasible. But if you do have some flexibility in your schedule, adjusting your dates could help you save BIG.
Don't want to plan your trip alone? Reach out to our friends at Mouse Fan Travel! They are authorized Disney vacation planners, have tons of knowledge about planning your trip, and their services are totally FREE.


For more tips about Disney World discounts, see our posts below. And check back with us for ALL of the latest tricks to help your next trip be the best one yet!
Want to find more ways to SAVE at Walt Disney World? Check out:
Join the AllEars.net Newsletter to stay on top of ALL the breaking Disney News! You'll also get access to AllEars tips, reviews, trivia, and MORE! Click here to Subscribe!

What do you do to save money in Disney World? Tell us in the comments.