Listen, we'll be honest here — eating in Disney World can get EXPENSIVE.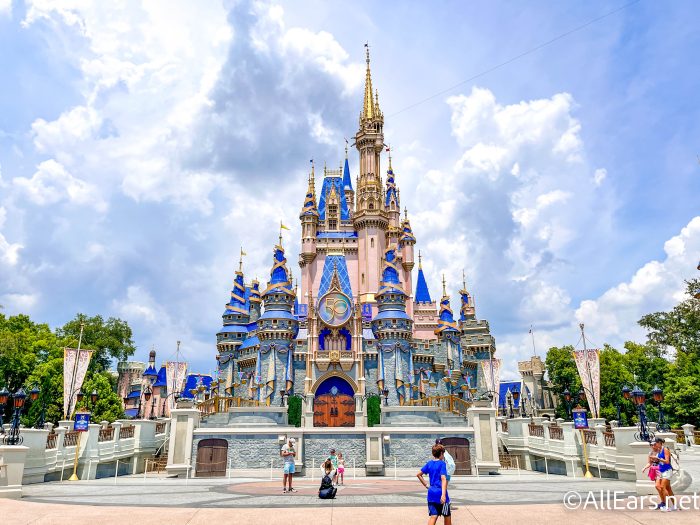 The prices for meals, drinks, and snacks are definitely higher than most places outside the parks (except for maybe the airport!), so you'll be budgeting a good bit just to fuel your body during your trip. But never fear! We visit Disney World every day, and we've got some expert tips to share on how we save money when eating in the parks!
Buy Snacks at Sweets Shops
Let's start by discussing tips for those who have special discounts! If you're an Annual Passholder or a Disney Vacation Club member, you can save at select locations around the property. As far as dining goes, that's typically just the table service restaurants, but you also get shopping discounts at certain stores…and surprisingly, that can be a big help!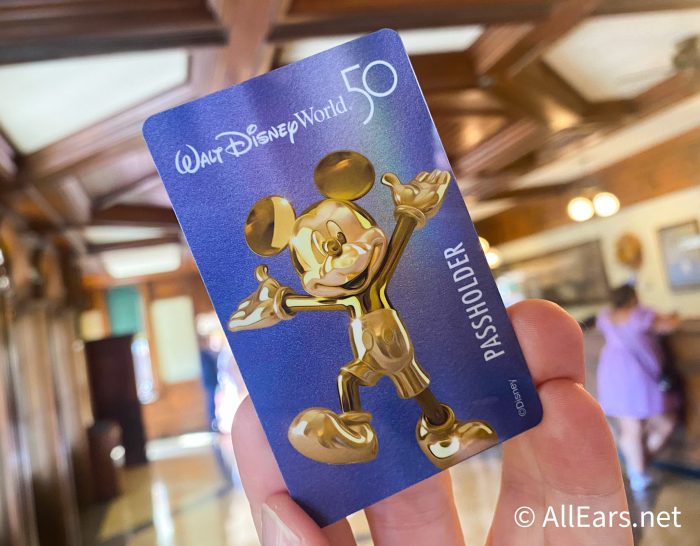 If you're looking for a snack, many people don't realize that they can use their Passholder discount at most Disney World sweets shops! That means you can save 20% when picking up treats from Main Street Confectionery, Karamell Kuche, Zuri's Sweets Shop, Goofy's Candy Company, and The Candy Cauldron. If you're using Mobile Order and you're logged into the My Disney Experience account of the Passholder, the discount will automatically pop up.
And those savings don't just apply to the merchandise on the shelves — they apply to the sweets in the bakery cases as well! The one store where this might not work is Big Top Treats in Magic Kingdom because the gift shop and candy counter are separate.
Get Your Bottled Drinks Inside Stores
Our second tip for those with discounts is to buy your bottled drinks INSIDE the gift shops! We've shared this advice in the past, but like we mentioned above — use those shopping discounts to your advantage.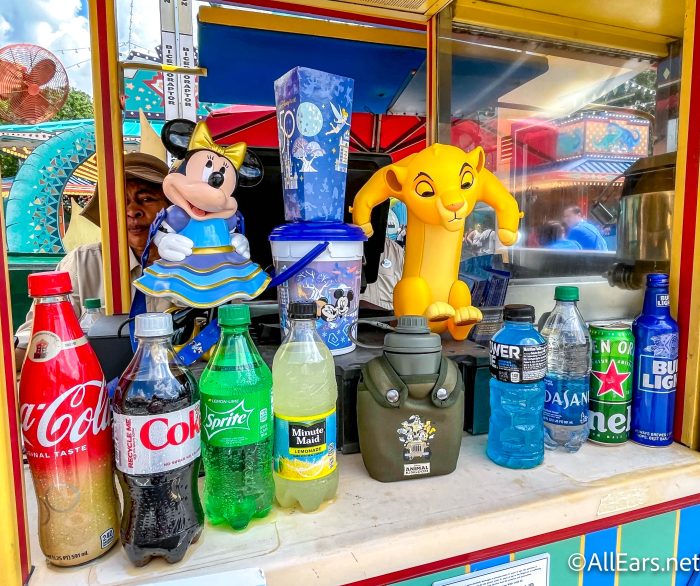 You'll be paying full price to buy a Coca-Cola or Sprite at a snack stand, but you can get 20% off if you buy that same drink from one of the refrigerators inside a store. That's a hack right there!
Bring Your Own Snacks and Drinks
If you're a Disney World newbie, you may not realize that you can bring your own snacks and drinks into the parks. There are some restrictions (like no glass containers or alcohol), but if you wanted to fill up a lunch box with an treats for your family, we're not stopping you!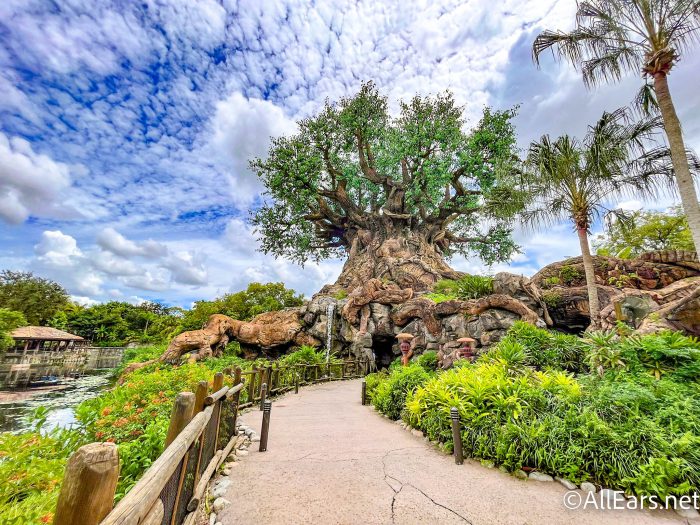 Those of us who visit the parks on a regular basis like to pack our own snacks and drinks from home, so we're limiting the amount of money we spend in the parks. Some bags of chips, crackers, or dried fruit can really curb the hunger when you're standing in a long line or you hit that mid-day slump. Granola bars are a very popular option as well. Just make sure you're following the rules about where you can and cannot bring food and drink in the parks.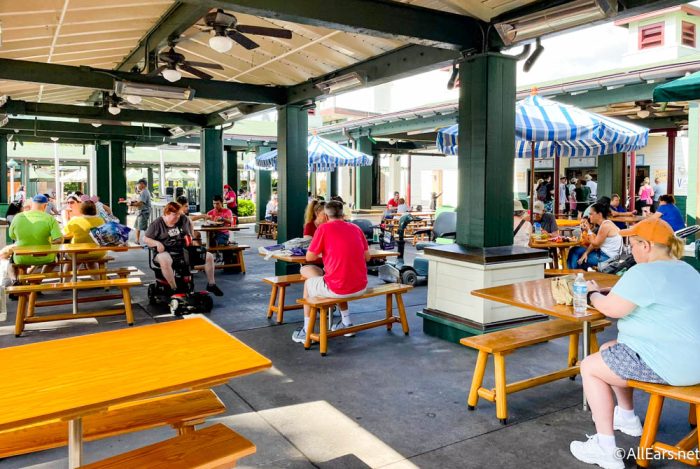 And we ALWAYS recommend bringing your own water bottle along to the parks if you can. Get something insulated and fill it up before you leave your hotel room, then refill it at water fountains and bottle refill stations around the park. You can also get cups of iced water for free at quick service restaurants and any snack stand that has a drink machine.
Swap Meals for Large Snacks
Some quick service meals in Disney World can be a bit on the pricey side, especially if you order sides and a drink. That's why we like to swap our meals for large snacks instead!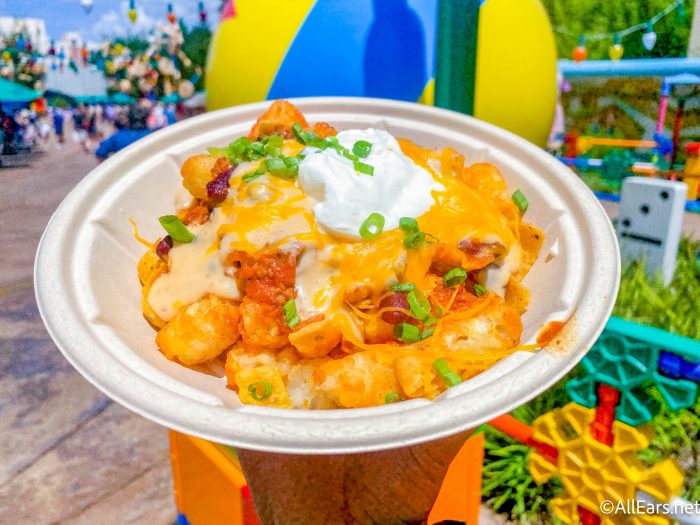 There are multiple snacks around the parks that are big enough to be a meal, and don't cost quite as much as one. For instance, the Totchos at Woody's Lunch Box are a hefty portion and they're only $9.99 per bowl. At Sleepy Hollow in Magic Kingdom, you can get the Fresh Fruit Waffle Sandwich with raspberries (or strawberries), banana, blueberries, and chocolate-hazelnut spread for just $8.49…and it's HUGE.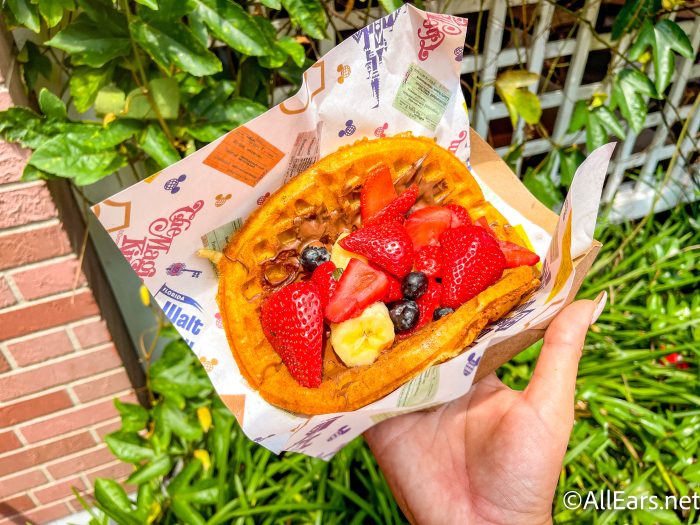 There are plenty of other snack examples we could mention, like the Bavarian Pretzel at BaseLine Tap House, the poutine at Refreshment Port, or the Pulled Pork Mac & Cheese at Eight Spoon Cafe. And if you're ready to treat yourself, try one of the giant ice cream-topped funnel cakes from Epic Eats in Hollywood Studios! (You're on vacation, you can totally eat dessert for lunch.)
Do a Little Research
Finally, we'll recommend a little research before your visit! Since we're in the parks daily, we know what things should cost, and we know which menu items are a good deal…and which aren't. If you spend a little time checking out menus online before your trip, you'll be able to train your brain to budget as well!
For instance, Columbia Harbour House is one of the more expensive quick service spots to dine in Magic Kingdom (even though it's one of our favorites) because it serves seafood.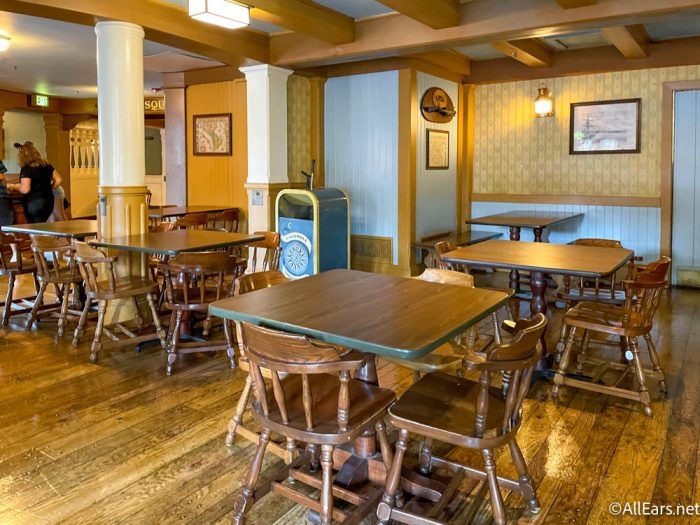 In Hollywood Studios, Docking Bay 7 is significantly pricier than the other restaurants, likely just because it's located in the popular Star Wars: Galaxy's Edge. The same goes for Satu'li Canteen, located in Pandora at Animal Kingdom. Once you get into those newer lands, the food gets a bit more expensive.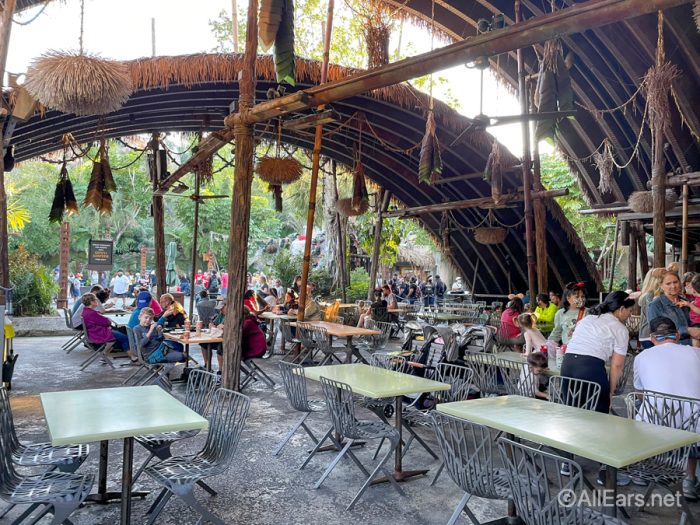 So hopefully these tips will help you plan a more budget-friendly visit to Disney World! We're constantly looking for ways to save money in the parks, so as soon as we learn any new advice, you can bet we'll be sharing it.
Keep following along with AllEars for the best tips and tricks on how to navigate Disney World successfully! We're experts in theme parks, and we'll keep you updated on all the latest news.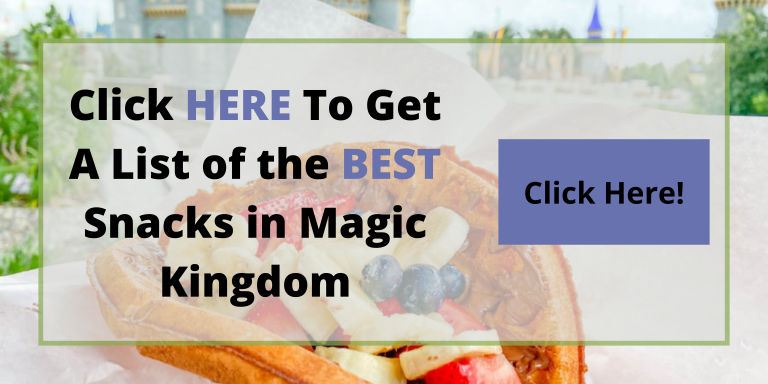 What's your favorite money-saving tip for Disney World? Tell us in the comments!