DISCLOSURE: This post may contain affiliate links, which means when you click a link and make a purchase, we receive a commission.
These days, a portable charger is a must when it comes to packing your bag for the parks. Between Genie+, the My Disney Experience App, PlayDisney, and all the photos you'll be taking, your phone battery is going to take a hit!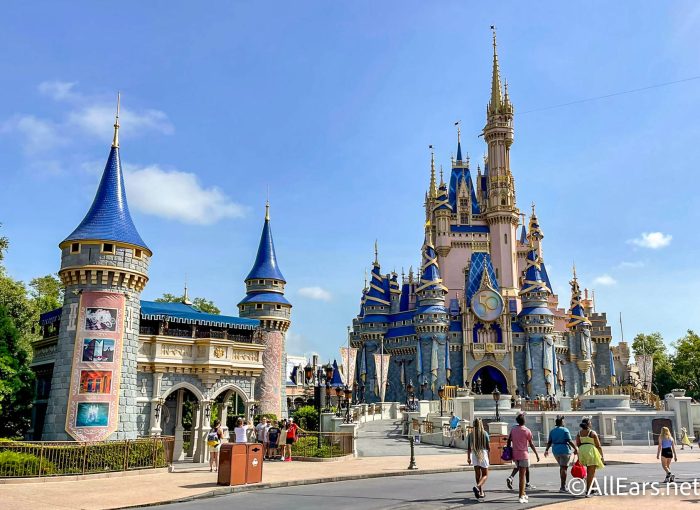 Our phones just don't hold enough juice to stay up and running all day, and it would be a shame to get that dreaded shut down screen right when you are about to take a photo with you favorite character!
Disney does offer an in-park option called FuelRods. We think these are a good last-resort option if you have forgotten your charger, but the cost is considerably higher than just investing in your own. To buy an individual FuelRod it will run you $30, and if you have purchased one after October 26th, 2019, each replacement after it runs out of battery will cost you an additional $3. That can add up!
Besides the price factor, replacements can only be found at specific FuelRod stations. This means if you run out of battery and your FuelRod is dead, you may have to trek across the park before being able to recharge. Definitely not ideal when you're trying to snag your next Genie+ reservation.
FuelRods stations are also mostly exclusive to theme parks like Disney and some airports, so you won't get much use out of them outside of these area. Guests have also complained that they aren't as powerful as your typical portable charger, so why not just save your coins and invest in a portable charger of your own?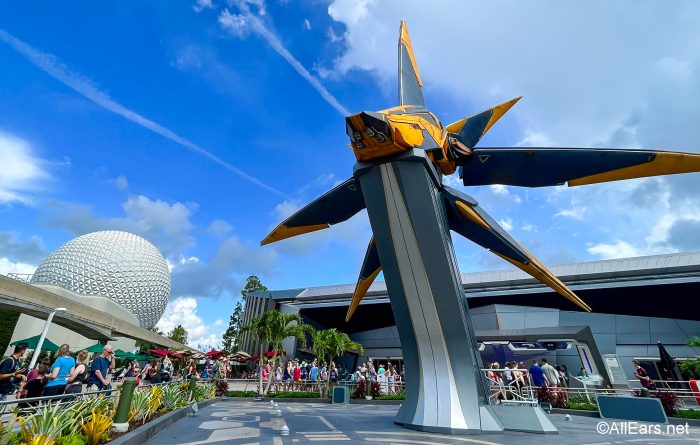 Below we are comparing the top 5 portable chargers on Amazon from the top two brands, INIU and Anker. Take a look at their specs to find the perfect one for your needs!
Take your phone from 0 to 100% battery in under an hour with the INIU Portable Charger! This charger has a digital display to show you how much battery power you have left. There are three outputs, so you can plug in up to three devices simultaneously. It also comes with a built in flashlight by the power button, which is perfect for illuminating the inside of your bag at night.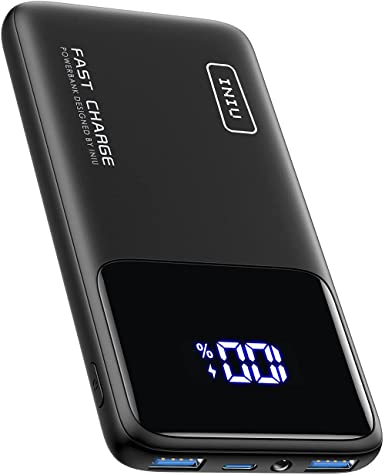 Reviewers are amazed at how fast this charger works, and love that it is compatible with a variety of devices, from phones to smartwatches! You can also "trickle charge" with this device- it will charge your device at the same rate it's using its battery, which avoids overcharging and damaging your device.
If you're looking for a device that can charge most phones 6 times over before running out of juice, then try the Anker PowerCore 26800. This charger comes with two micro USB cables as well as a travel pouch for safe storage.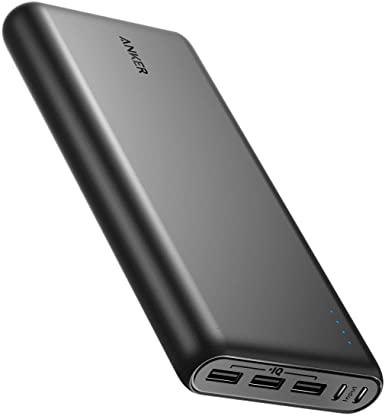 The battery capacity of 26,800mAh is just below flying limitations, so it's basically the most power you can take with you on the plane. It also has 85% 5-star reviews out of over 30,000, and one reviewer called this portable charger a game changer! One thing to keep in mind is that at just over 1 pound, this charger is much heavier than most of its competitors, so if you're looking for something truly portable a lightweight this may not be the product for you.
For a lighter item, try the Anker Portable Charger 325 Power Bank. This Anker portable charger is about half the weight of the previous one but still packs a powerful punch.
However, when you lose weight, you also sacrifice power. While the PowerCore 26800 can fully recharge in 6.5 hours, the 325 Power Bank takes 10 hours to completely recharge its battery. Also keep in mind it does not support laptop charging, so remember to pack your entire laptop charger for your trip. Despite this, reviewers still say it holds a charge after four full days of use so don't be afraid to try this one!
At just under a quarter of a pound, this is the lightest of the Anker chargers on the list. The Anker PowerCore 10000 Portable Charger is a great lightweight choice if you want to keep your park bag from getting too heavy. It also comes in colors besides black and white!
Compatible with most phone models, the charger itself comes with a micro-USB cable, which means if your phone takes a different input you will need to provide the cable. This charger has over 60,000 reviews, making it an extremely popular choice! Reviewers love its longevity and say it has lasted them several years.
And now, for the number one portable charger on Amazon …
Coming in at number one is the INIU Slimmest Portable Charger! Get the best of both worlds with an uber-light charger that will keep your devices charged day after day without having to remember to charge the device. The outside features a cute paw print design that glows to show you how much battery it has left.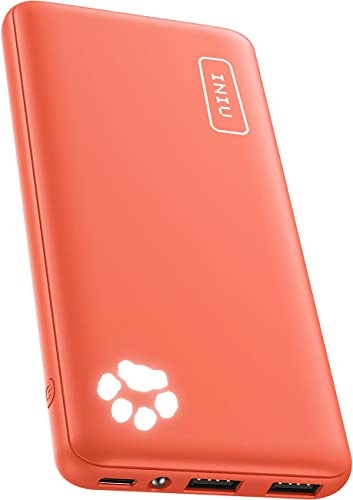 The brand states it is the thinnest portable charger at this power level. It can charge three devices at once, and features technology called SmartProtect that keeps it from damaging your device's battery after long-term use. Like the Anker PowerCore 10000, the INIU Slimmest has a variety of color options, like this cute tangerine color! Get one for each member of your family and color-coordinate to keep track.
For more ideas on how to keep your phone battery level high, check out this article with our tips and tricks!
Click here to subscribe