We're already halfway through 2021, but there are still PLENTY of dates to consider when it comes to your upcoming Disney World trips!
While it's important to keep an eye on hotels, flights, and more, you'll definitely want to be on the lookout for Disney Park Pass availability early. And, you might want to get booking soon for holidays throughout this year, as they're filling up already!
July
As we are nearing the end of July (can you believe it?), the last few days of the month are filling up like normal. Since summer vacation only has a few weeks left as well, the parks may look a bit busier as families soak up their last moments in Disney World before school starts up again.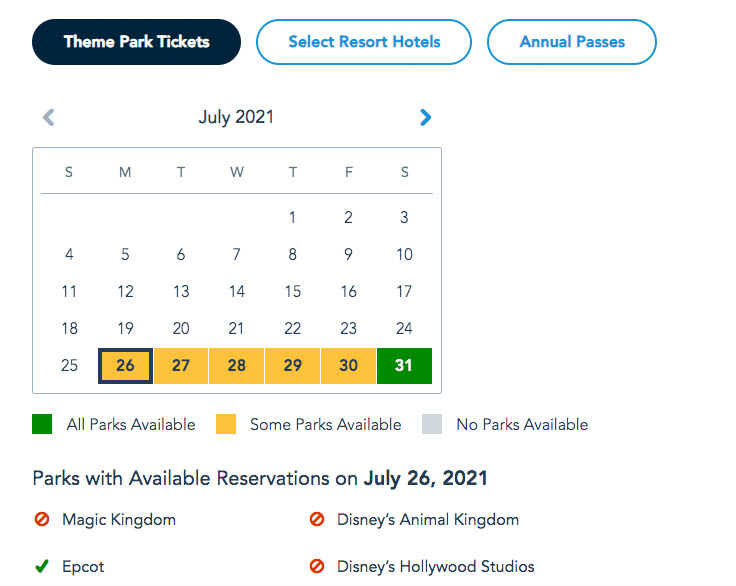 August and September
Speaking of school starting, the Fall semester usually begins in August and September. And, with families all gearing up for what it entails, they tend to be quieter months.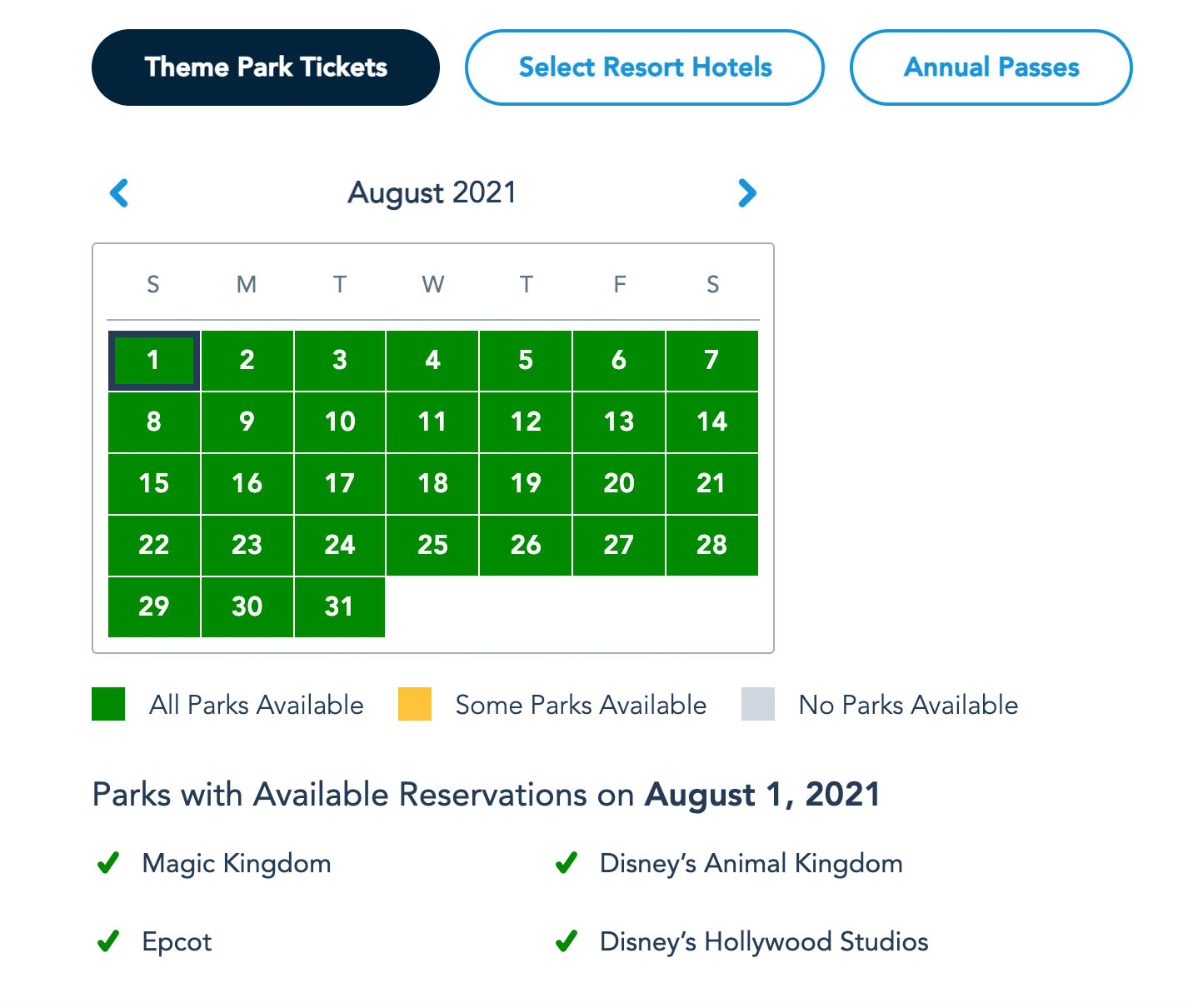 Right now, August and September have full availability for each of the parks. So, if you plan on going, now's the time to secure those Disney Park Passes early!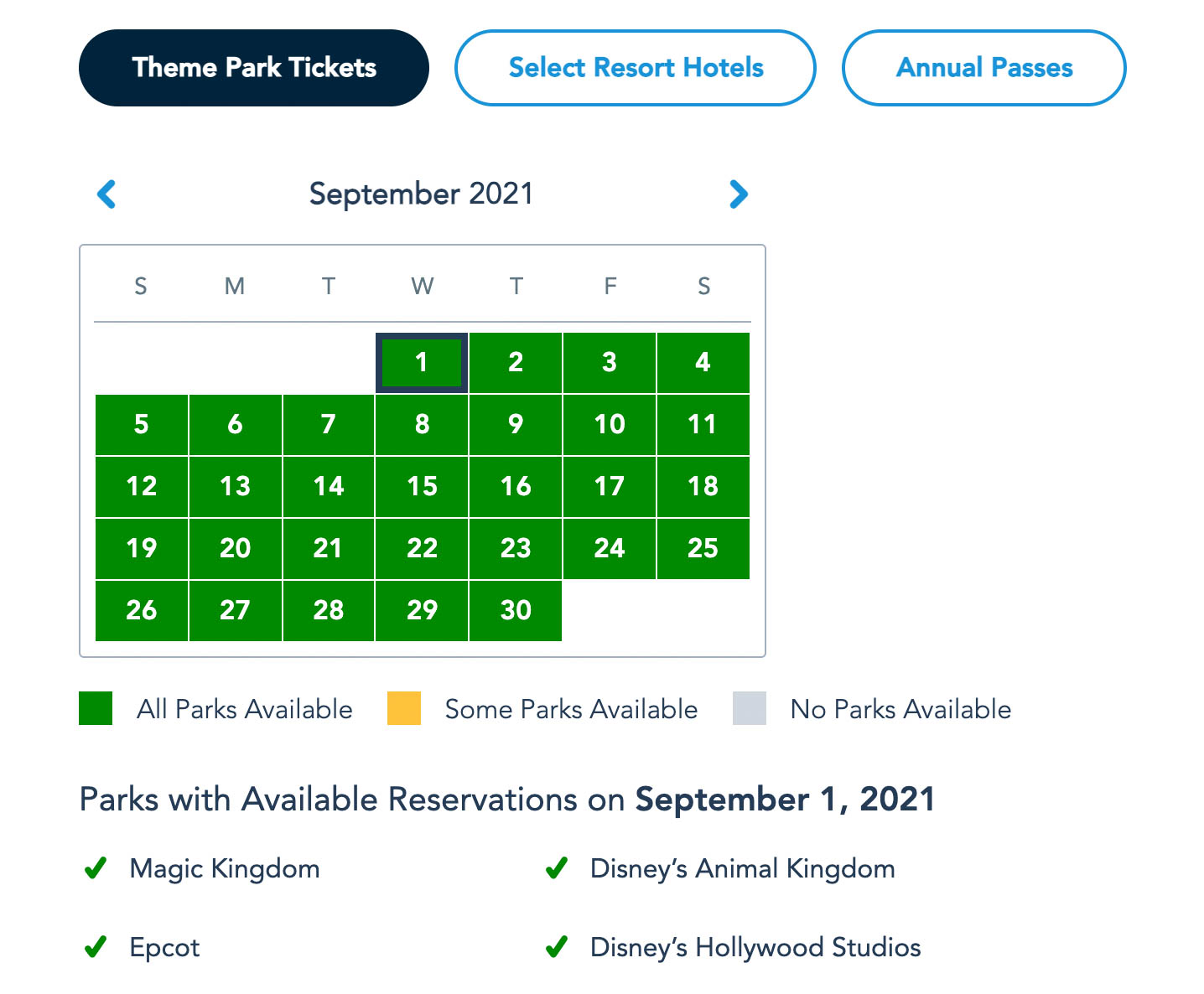 October
October is already starting to pick up, though, as Disney World welcomes the start of its 50th anniversary in the parks! October 1st and 2nd are already filling up for all guests at the moment. On October 1st, Theme Park Tickets and Resort Guests don't have availability in the Magic Kingdom…
…while Annual Passholders only have availability in Disney's Animal Kingdom.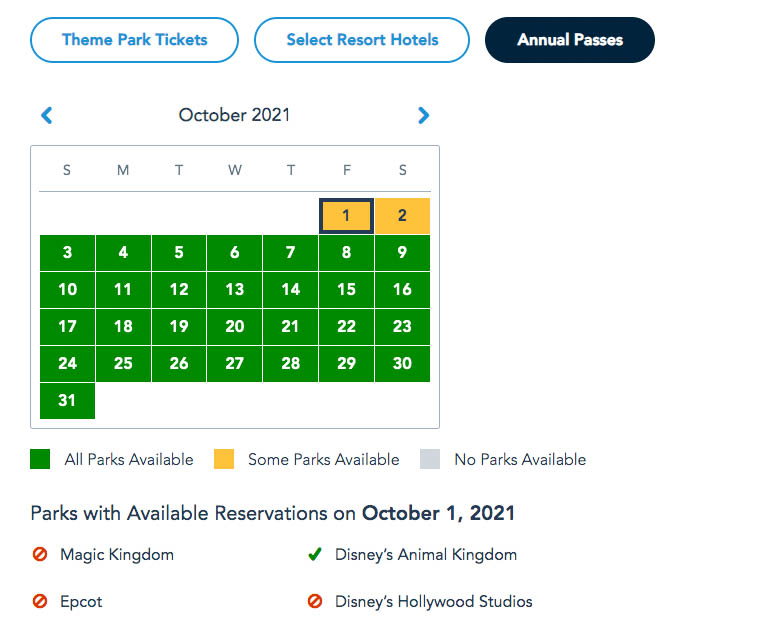 EPCOT is busy on October 2nd for Theme Park Tickets and Resorts Guests…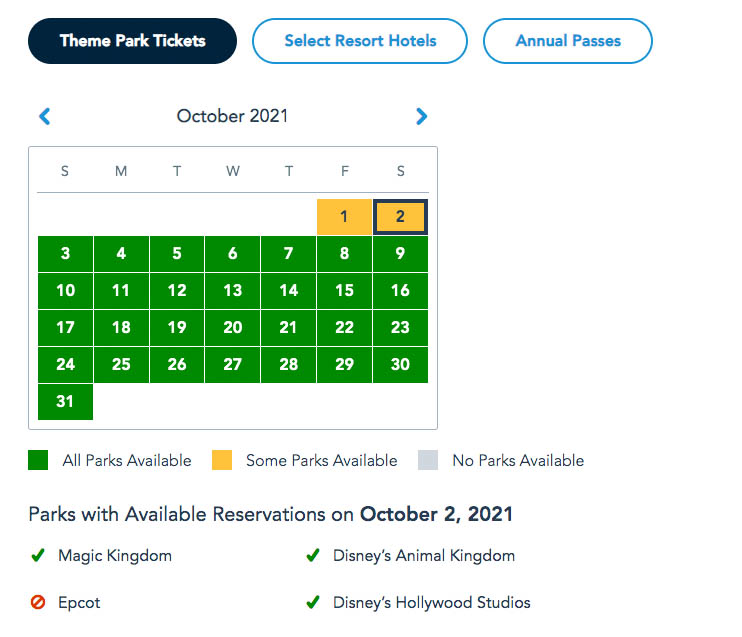 …as the Magic Kingdom remains filled for Annual Passholders that day as well.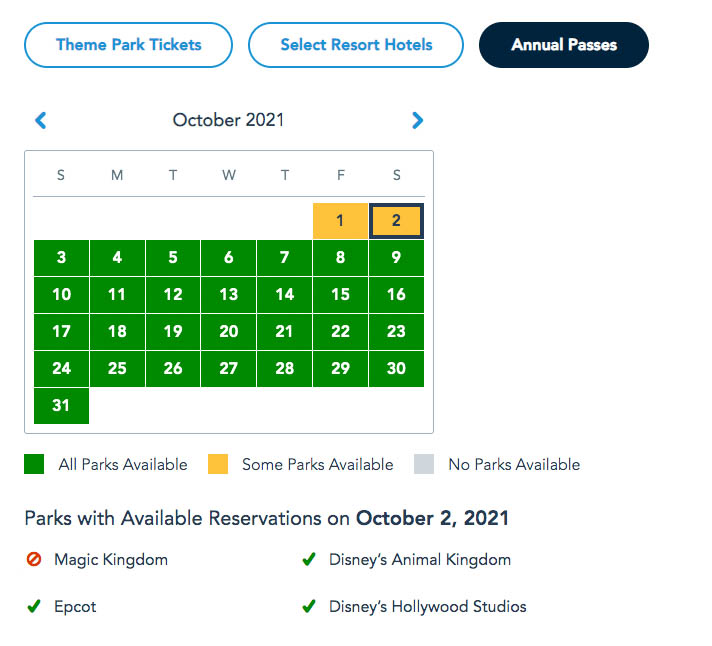 November
And, the holiday season just continues from there! November is already seeing Thanksgiving Week fill up for Theme Park Tickets and Resort Guests. Disney's Hollywood Studios is filled up each day of Thanksgiving Week, except on November 25th…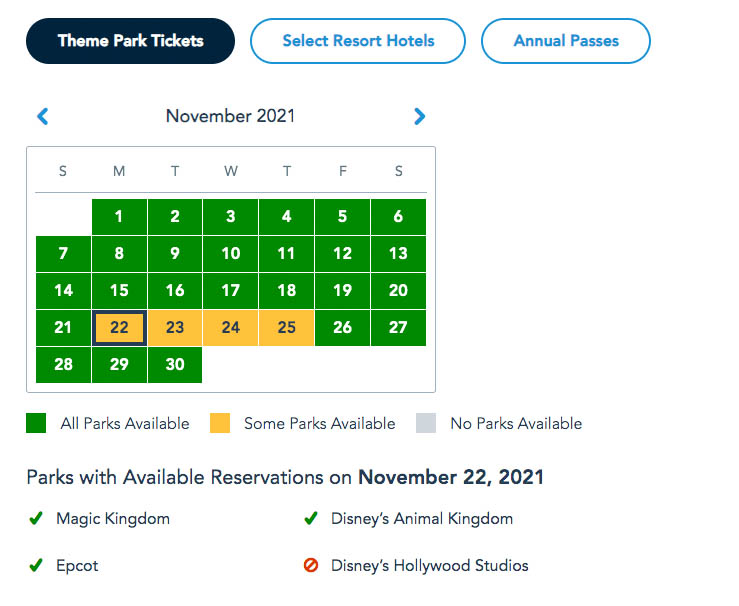 …where it switches out to the Magic Kingdom being the most popular spot of the day instead.
December
As we look forward to some of the NEW holiday parties and celebrations, Christmas is already looking busy as well. Christmas Day's Park Passes have started to disappear for Ticket and Resort Guests as well in the Magic Kingdom.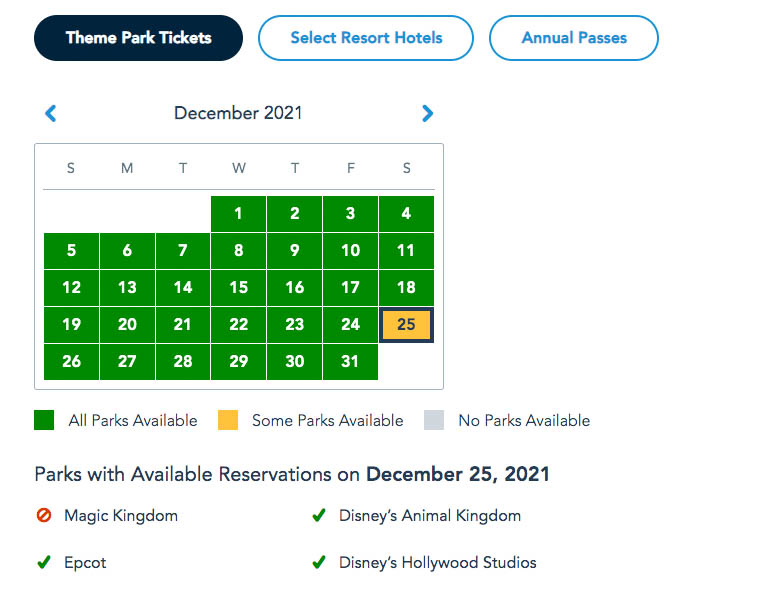 Of course, these could always begin to change as more reservations are made by guests or additional passes open up. If you already have plans to head to the parks throughout this year, we recommend you plan out which Park Passes you would like soon! And, you can stay tuned with All Ears for the latest Disney entertainment and news!
When are you going to Disney World next? Let us know in the comments below!