It's May the 4th, meaning it's officially Star Wars Day!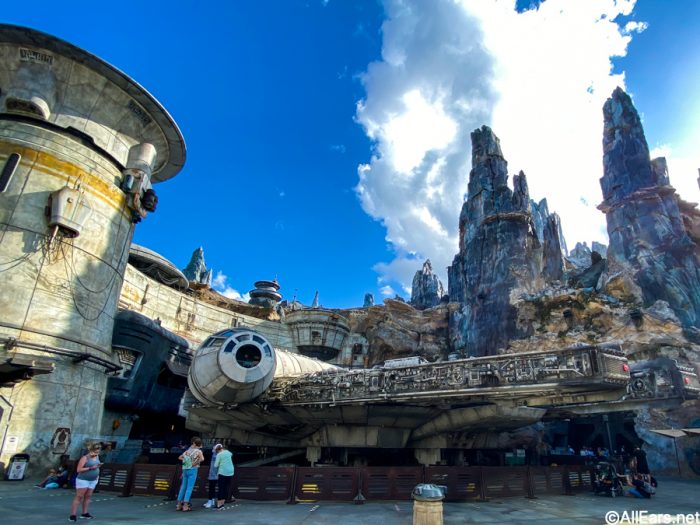 Along with new treats and merchandise in the parks, Disney has also dropped some big Star Wars news — namely news about the upcoming Star Wars: Galactic Starcruiser, the 2-night immersive hotel coming to Disney World.
Originally planned for a 2021 opening, Disney announced today that the hotel will now be opening in 2022.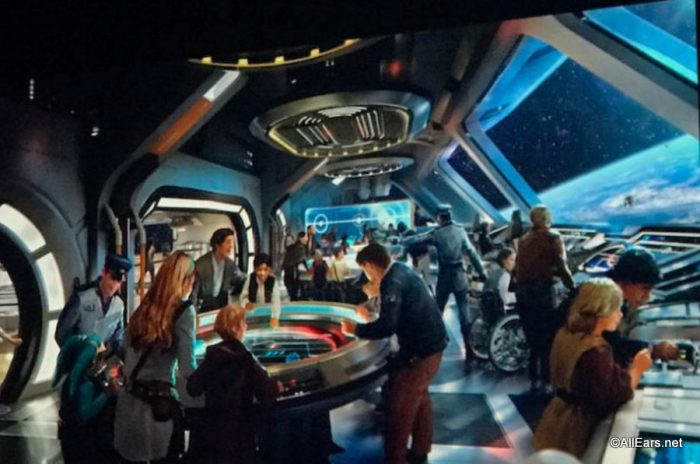 While Disney has not released an exact date of when the hotel will be opening, they have updated the hotel's website to reveal the new opening year, along with new information on what can be expected at the immersive hotel.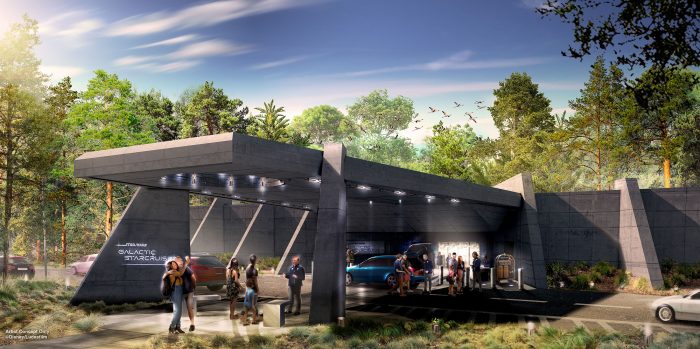 In the delay announcement, Disney also unveiled a first look at the dining room coming to the hotel, the Crown of Corellia Dining Room. The dining experience will feature a "galactic superstar" live performer, as you can see in the concept art below. The dining spot will offer both breakfast and lunch to "passengers" on the Starcruiser, and will then transition into a multi-course menu for dinner.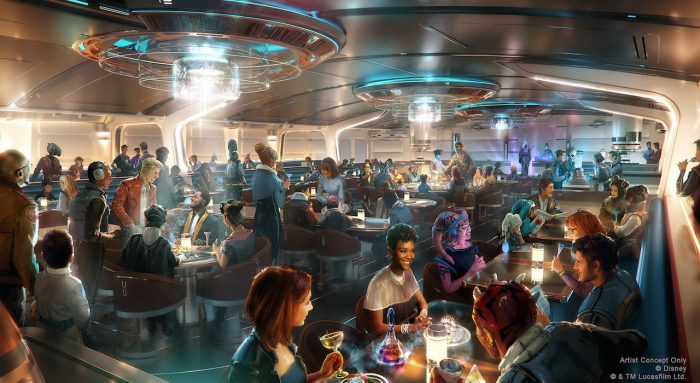 Additionally, Disney revealed a look at the REAL lightsaber that we teased last month. This new lightsaber will be available as part of the hotel experience.
We'll keep you updated as we learn more about the opening of Galactic Starcruiser, as well as all of the other Star Wars celebrations from today in Disney World!
Will you be visiting Galactic Starcruiser when it opens? Let us know in the comments below!